What I Wore In February
The shortest month of the year always feels like one of the busiest! Between the Super Bowl, Valentine's Day, President's Day and planning ahead for the spring, things get crazy around here. One thing that I always look forward to about February is the start of spring trends/items rolling out! Seeing lots of bright colors this year and all things western. In case you missed anything I shared on Stories, rounded up all my outfits from last month that are still in stock and ready for you to shop! Find all of these looks and more over on my LTK, too!
Whether it's going to a fancy dinner with Ted or celebrating Galentine's with my girls, I love dressing up for Valentine's Day! Shared some versatile Vday looks with y'all for whatever you had going on. One of my favs was this pink Open Edit blazer. Perfectly oversized and the prettiest color! Also have this in black—so easy to throw on over a bodysuit.
SHOP FEBRUARY DRESSES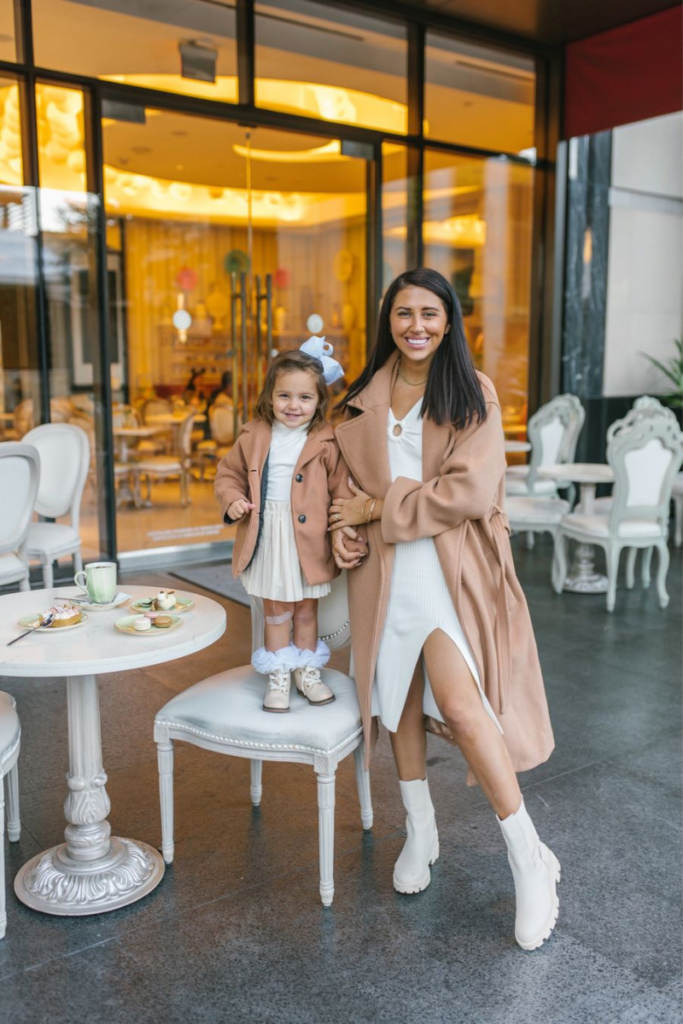 Dress (S) | Jacket (S) | Boots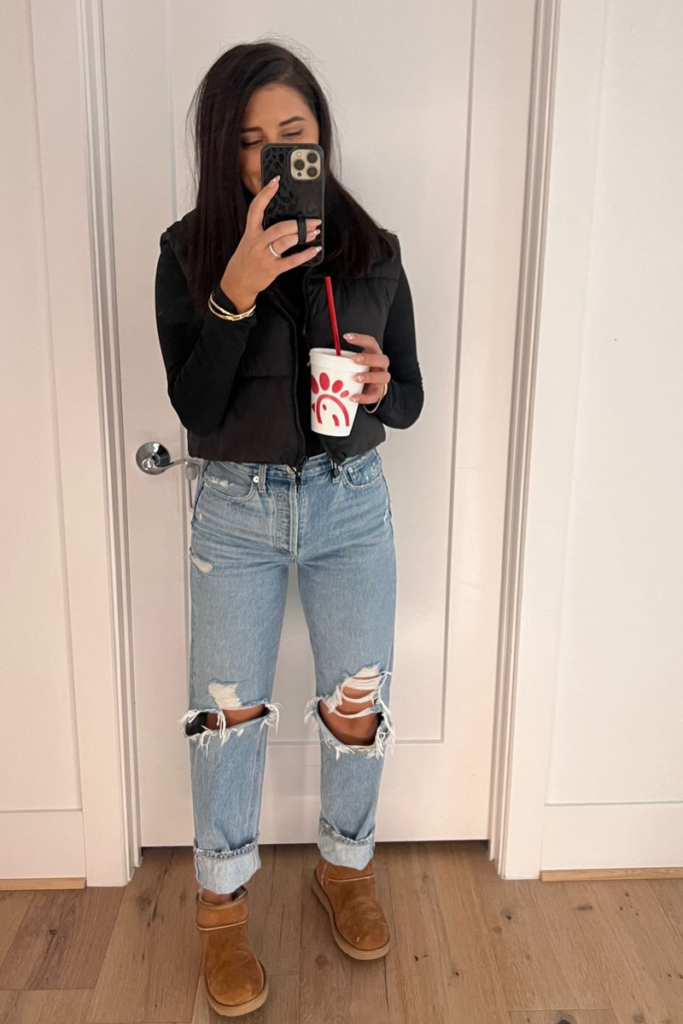 Vest (S) | Bodysuit (S) | Jeans (26) | Boots (8)
I found myself in a lot of Abercrombie pieces this month. From their dresses, like this white sweater dress (would be so cute with a bump!) and button down shirt dress for spring, to their denim, they nail it every time. The High Rise Dad Jeans have been one of my go-to pairs lately.
SHOP FEBRUARY BOTTOMS

Target's been killing it with the matching sets lately! Ordered a white sweatshirt and sweatpants set ya'll loved (the new spring colors are so good!), so knew that this windbreaker set would be good. The jacket reminds me of a similar one from Free People I have!
Discovered this Amazon pj set along with this pair that look so similar to an $$ pair I was eyeing from Antrho. Can't beat the price and the quality was suprisingly good! Was also impressed with this champagne-colored button down I found on Amazon. It has a really pretty subtle shimmer and feel like it can be worn so many different ways.
SHOP FEBRUARY TOPS

Had so much fun trying on Rodeo outfits the other week!! We're seeing a few shows this month, so ordered a few pieces I could mix and match. Obsessed with this Free People leather skort—cute a with shirt tucked in or under an oversized graphic tee.
SHOP FEBRUARY SHOES