Coral Reef Swimsuit Try On
I asked you guys a little while ago for swim brand recs and Coral Reef Swim was one that came up over and over. I looked into it and instantly fell in love with their mission of designing high quality swimwear that fits and flatters every body type. Finding a swimsuit that fits is half the battle, but finding one you actually feel confident in is always the hardest part. Especially since having babies, I haven't been as confident in my body when wearing a swimsuit, so I've been looking high and low to find a brand with styles I like that fit me well. Coral Reef has been one of my go-to's for this exact reason—I love the variety of bikinis and one pieces they have with good coverage, different length top and bottoms and pieces that can all be mixed and matched. To show the variety of their collection, I asked over on Instagram if there are any ladies willing to try on some of their suits with me so I was so excited to have Hayley volunteer to help! We ordered some swimsuits in each of our sizes and tried them on together in Houston this week to give y'all an idea of how the different styles fit and share our sizing details to help y'all pick the best suit for you! Use my code DEDE to save some $$ on your next order.
Meet Hayley
Hi! I am originally from Michigan and met my husband in college at Michigan State University (he played football there). After graduating, we lived in New York/New Jersey for a few years and moved to Houston in 2015 – I got a job at Uber and helped launch Uber in Houston! We got married in 2018 at the Houstonian hotel and had our daughter Madeline (Maddie) in September 2020! We live in Sienna now and I work full-time doing marketing for Sayari labs, a financial crime compliance & risk management company that helps prevent corruption and money laundering.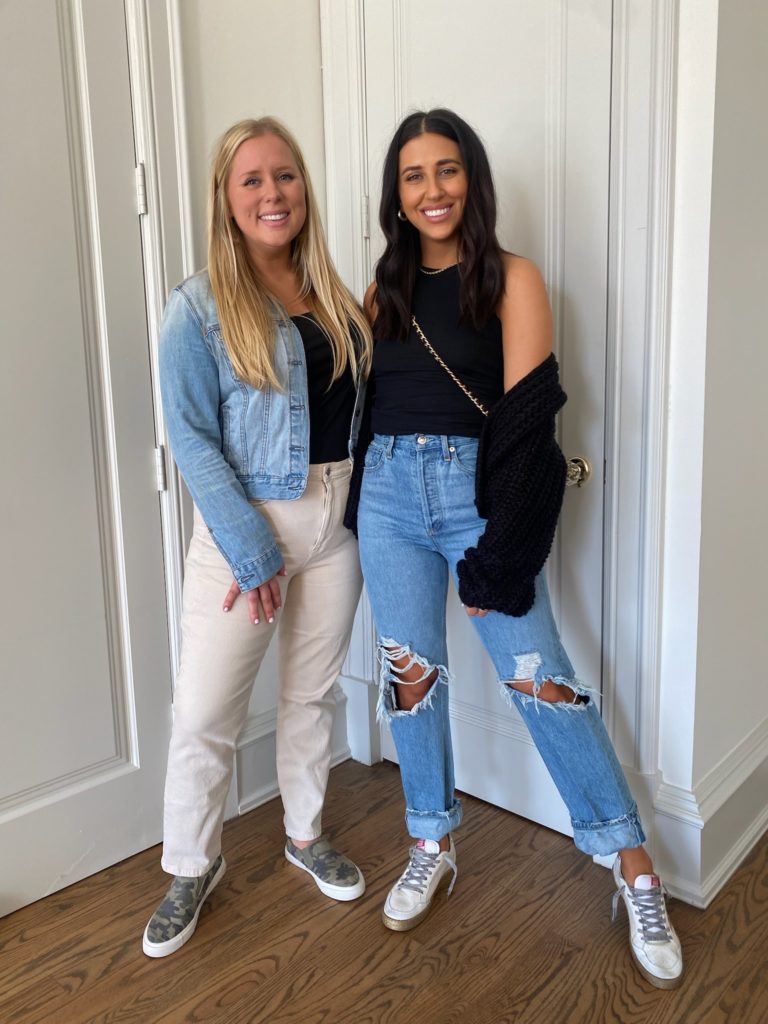 My Sizing Info
Height: 5'3
Typical swim sizing: Usually small in tops and bottoms, occasionally a medium
Other places I shop for swimsuits: Nordstrom, Aerie, Amazon.
What I look for in a swimsuit: Booty coverage, high-waisted and flattering/comfortable on the tummy.
Hayley's Sizing Info
Height: 5'6
Typical swim sizing: Usually a L or XL
Other places I shop for swimsuits: Summersalt or Nordstrom, sometimes Target too!
What I look for in a swimsuit: Styles that are flattering for my post-baby body and also have good sun coverage (especially living in Houston) because I have had melanoma have and fair skin!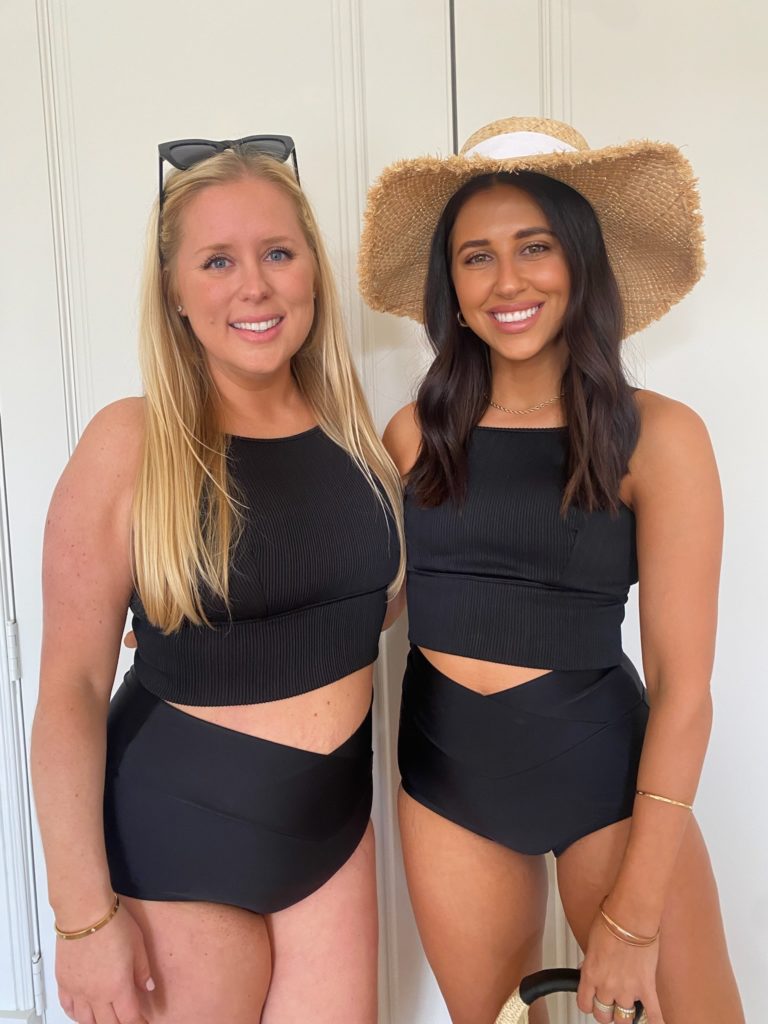 Adventurer Top (Me: small / Hayley: medium) & Vacationer Bottom (Me: small / Hayley: large)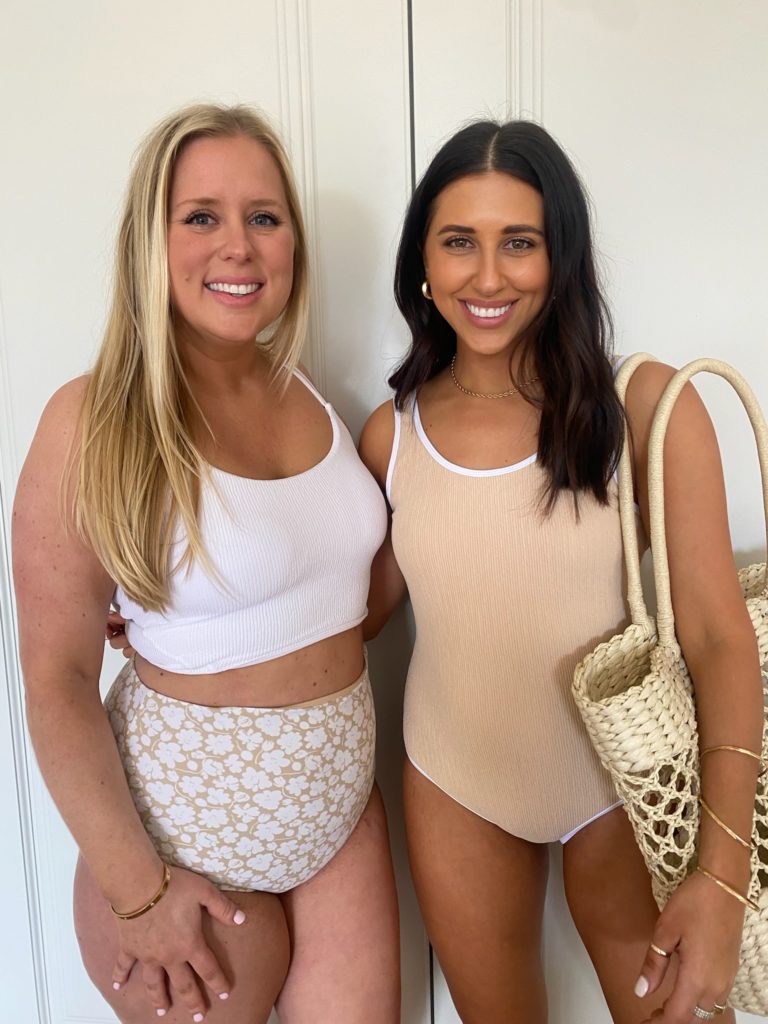 Hayley: Destination Top (medium) with the Leisure Reversible Bottom (large) / Me: The Escape One Piece small)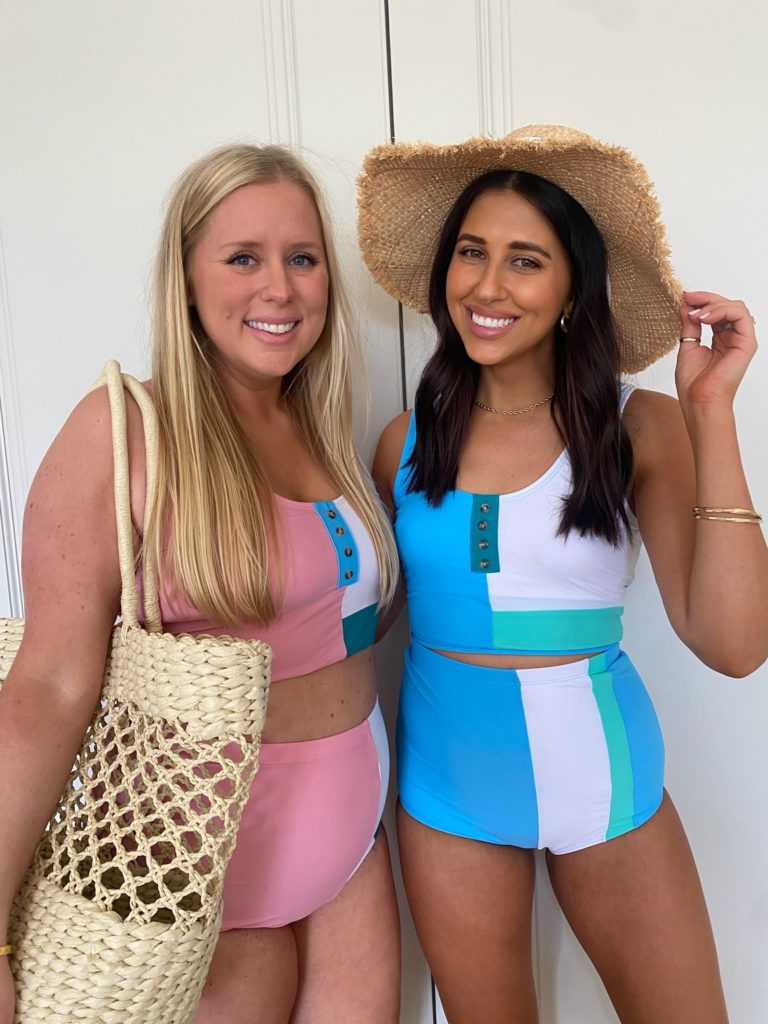 Hayley: Pink Beach Babe Top (large) & Pink Riptide Bottoms (large) / Me: Blue Beach Babe Top (small) & Blue Riptide Bottoms (small)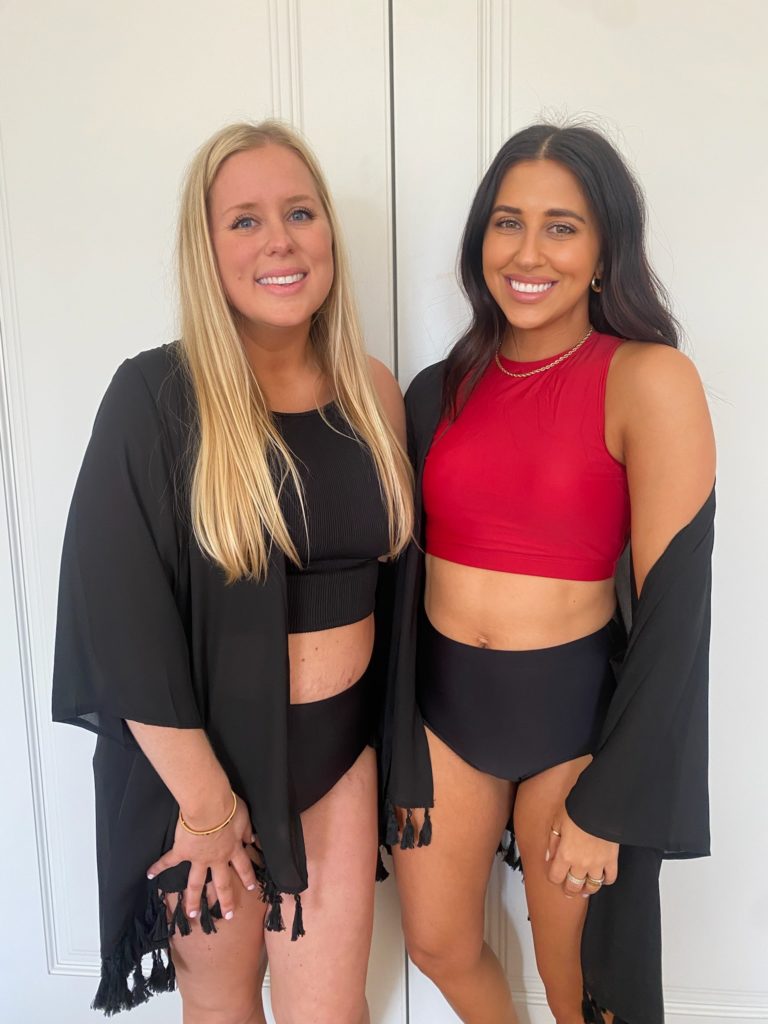 Hayley: Summer Nights Bottoms (large) & Adventurer Top (medium) / Me: Red Hello Bombshell Top (small) & Summer Nights Bottoms (small)
Shop Swim Accessories