Amazon Sweaters: Oldies But Goodies
Shopping for clothes on Amazon used to be so tricky, but I feel like more people ordering from them has made the reviews and sellers more reliable meaning you can actually find some really great pieces! I buy so many clothes for Rosie and Jet on Amazon these days, but am always hunting for new sweaters—especially cozy cardigans and anything oversized. Over the years I've found a few really good ones that I thought I would share with y'all! I find it helpful to look at the photos in the reviews to see how these sweaters look on people so thought I would find some photos of me wearing my favs and round them up here. All of these are still available on Amazon and lots of them go on sale (especially the Anrabess and Chunky Knit Cardigan!) so keep an eye out the next time you place an Amazon order!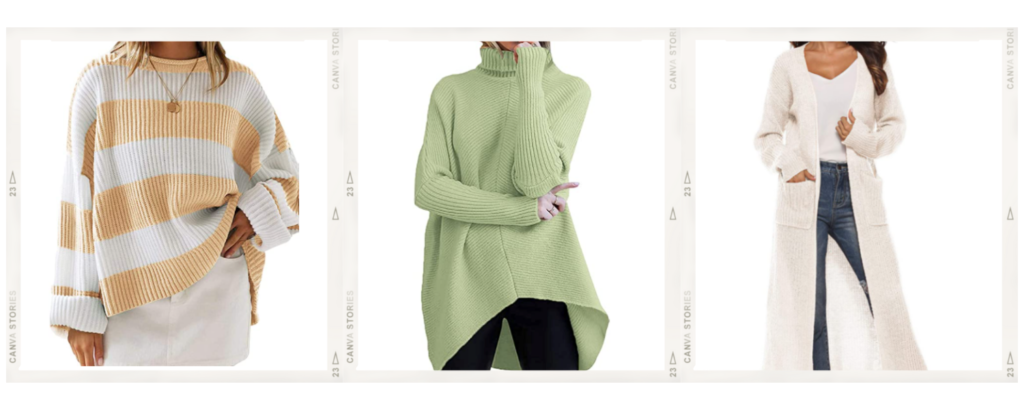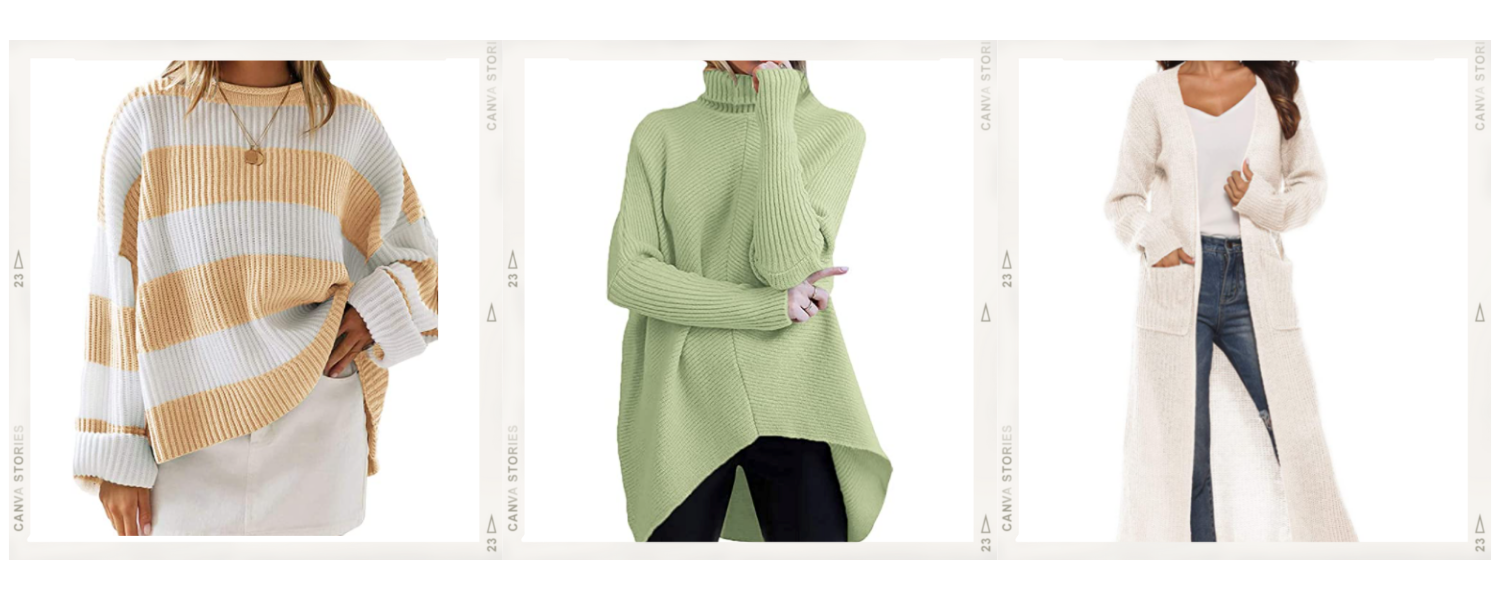 Click photos to shop!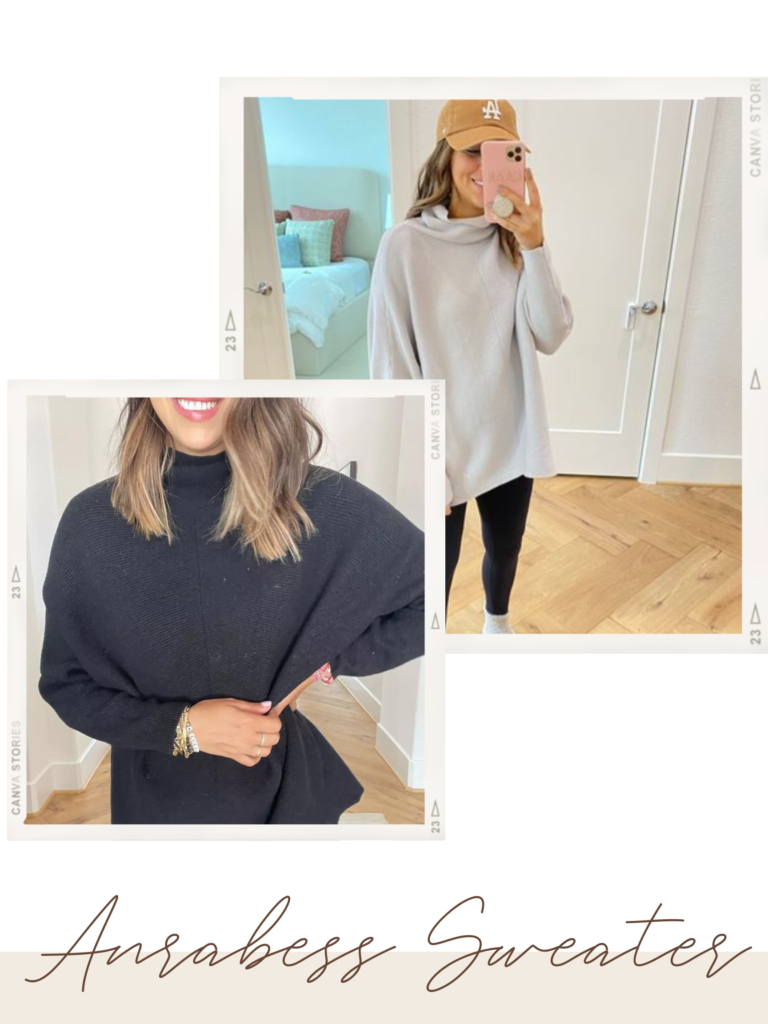 Had to put this sweater first because I think it's one of my favorite Amazon finds of all time. The 17k reviews don't lie! The sweater is a turtleneck with a batwing sleeve and fits oversized so it covers the booty which means it's perfect for leggings. Such good quality and has a pretty, subtle ribbed detailing. I wear a size small!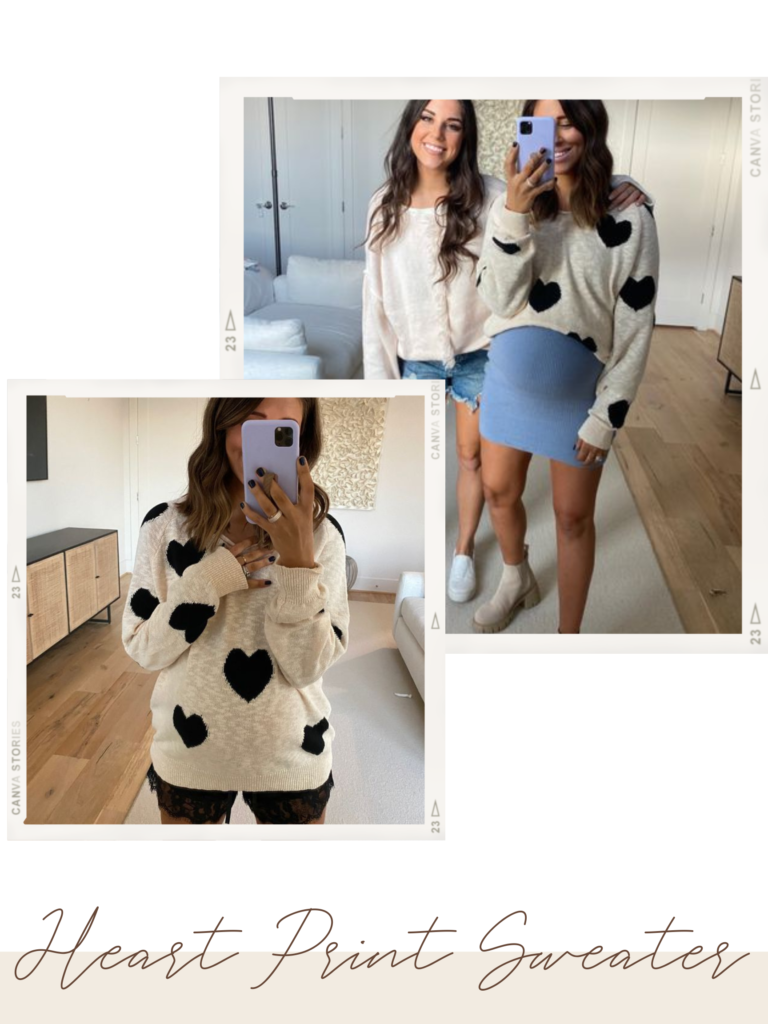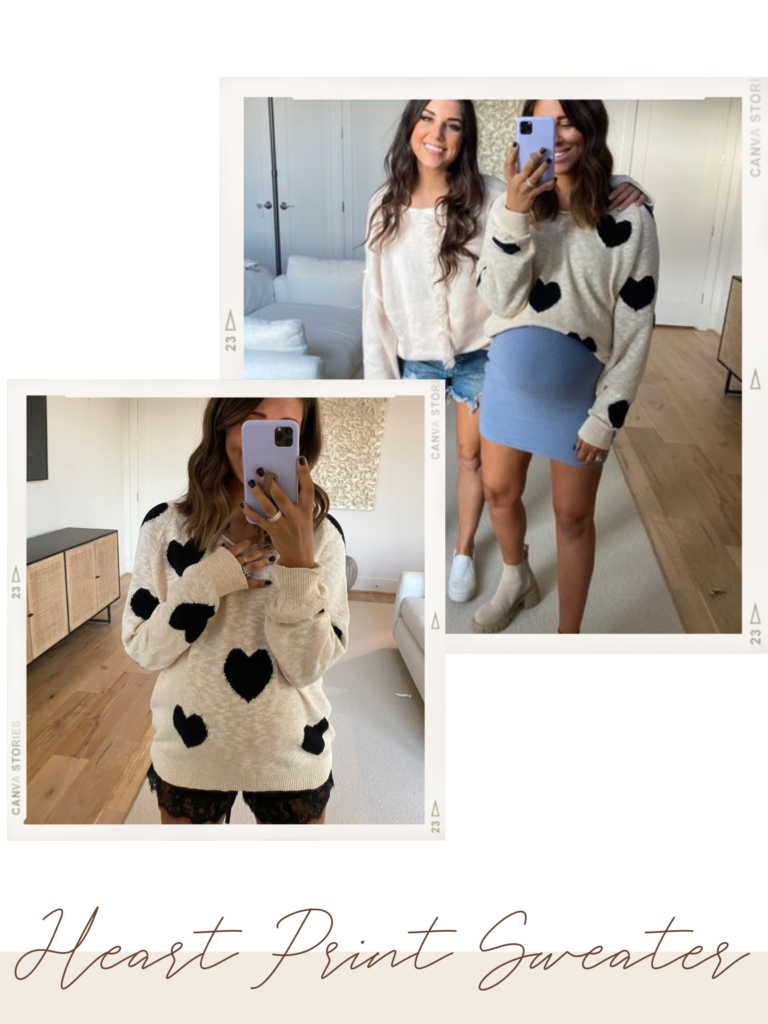 Printed sweaters can be hit or miss, but I love the hearts on this one! Has a wide collar so it can also be worn off the shoulder. Fits small so would recommend sizing up for an oversized fit. I wore an XL pregnant and also have the sweater with red hearts in a large!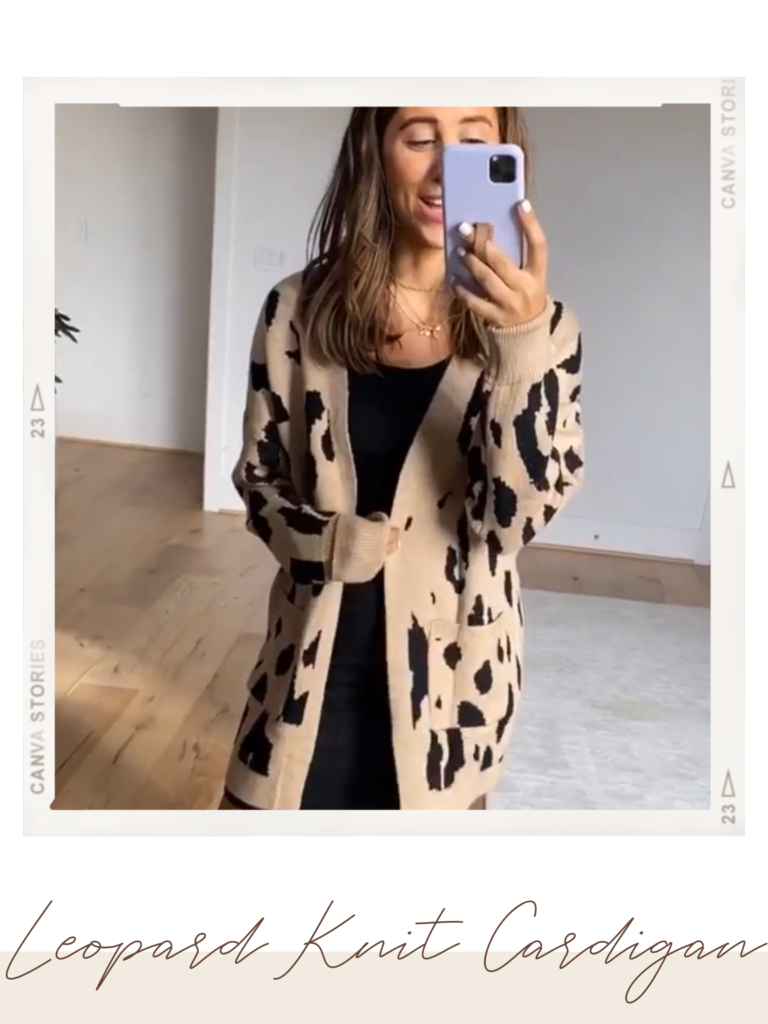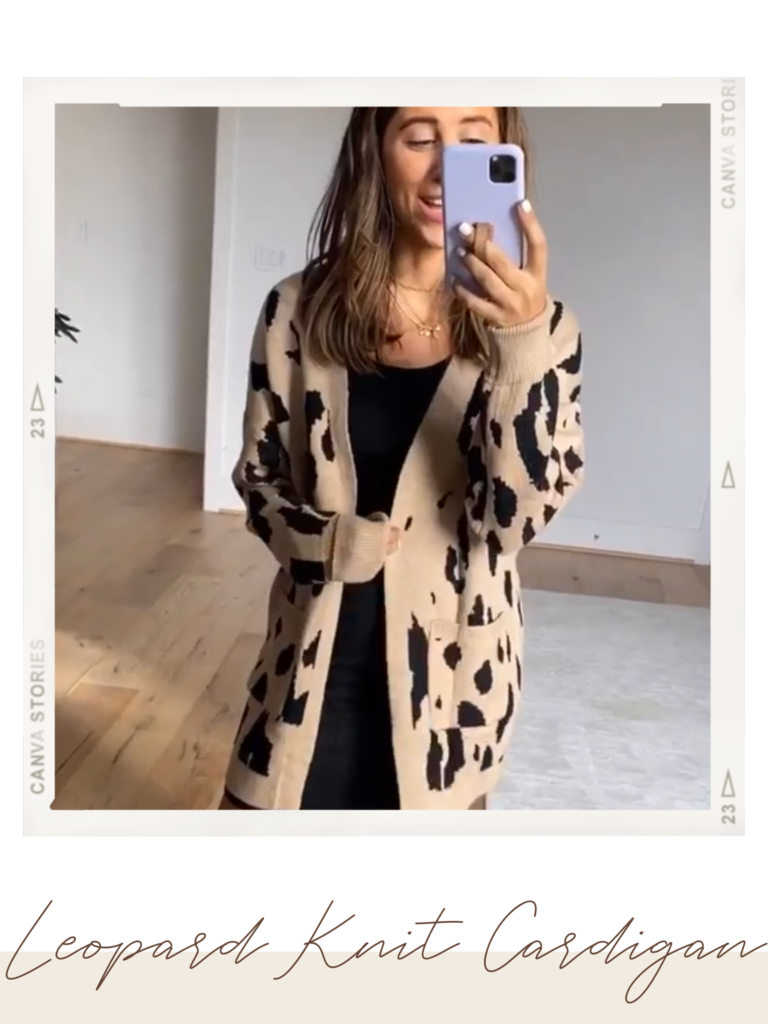 Another great printed sweater! This cardigan is a pretty thick material so great for keeping warm in the winter. Longer length and has pockets. Also comes in some other good neutrals if you're not into the cheetah print. Fits TTs, wearing a small in this photo.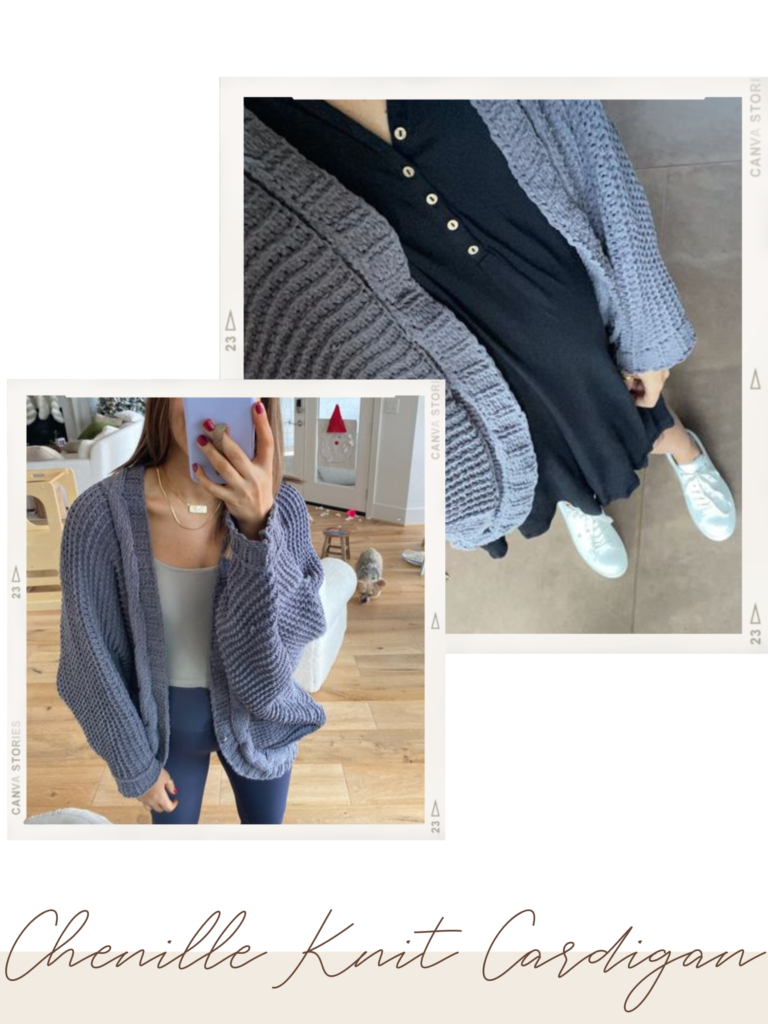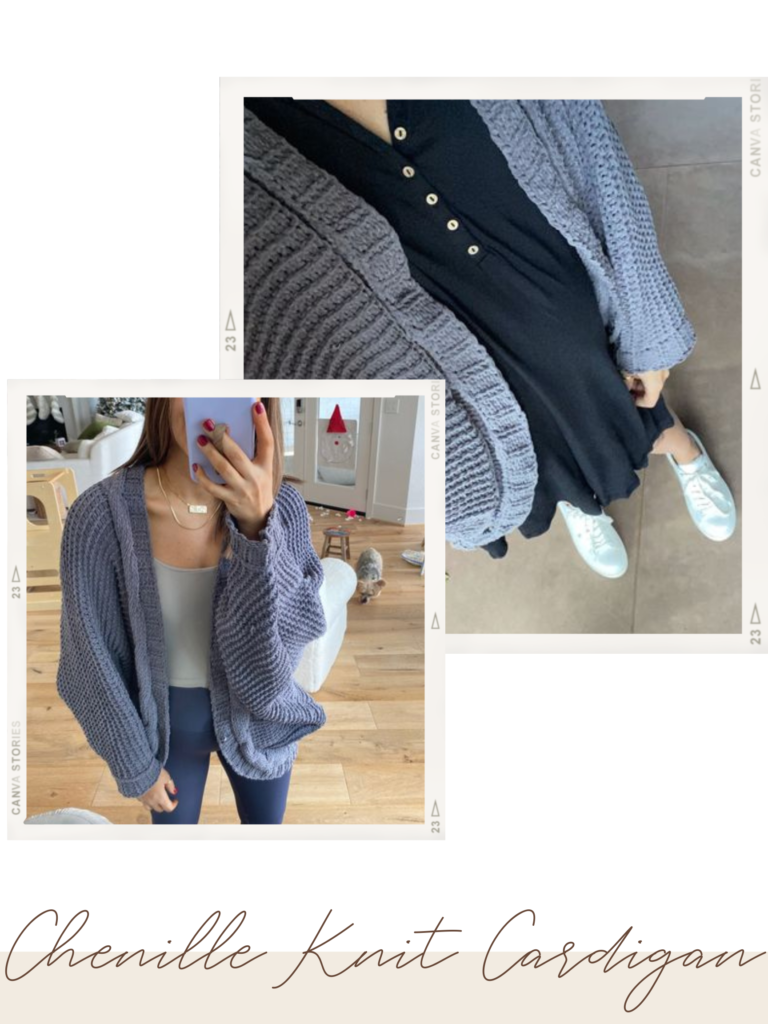 This cardigan is SO soft, feels like you're wearing a blanket. Really chunky knit and has a braided detail along the seam. Not as long as the other cardigans and ordered in an extra large for a cozy, oversized fit.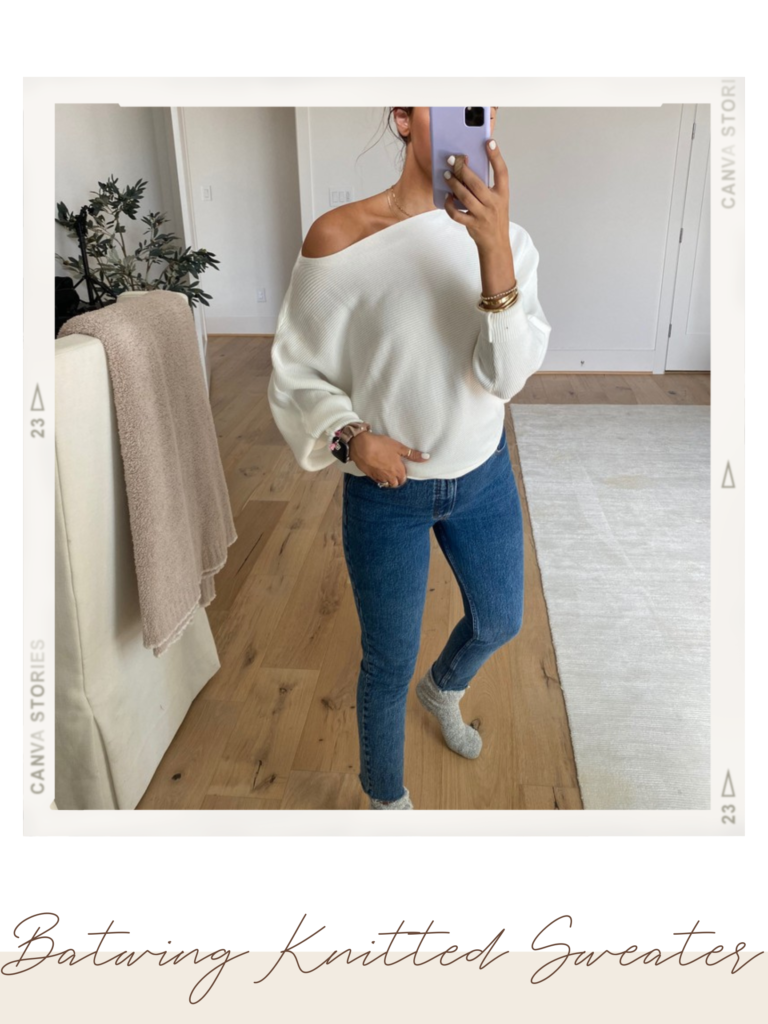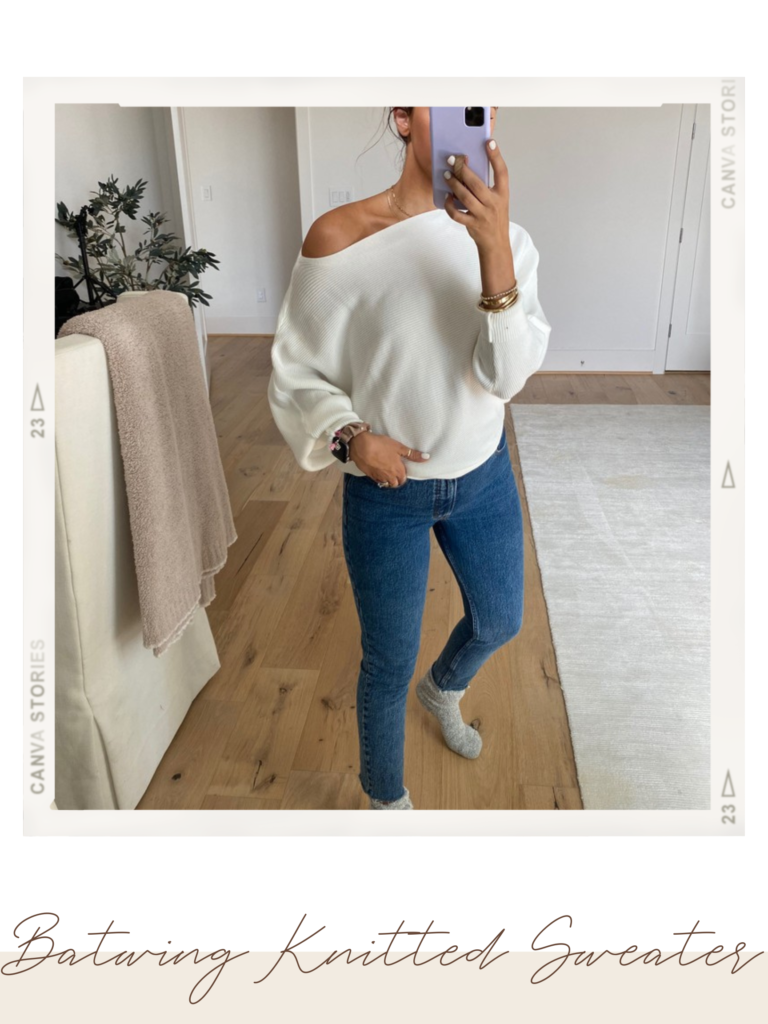 This sweater reminds me of one from Express I've seen before! Looks a little odd in the photos and on the hanger, but fits so much better once you have it on (tip: tuck the front and back in!) Batwing sleeves, boatneck, not too thick so this is a good fall piece to transition into winter. One size and so many great reviews!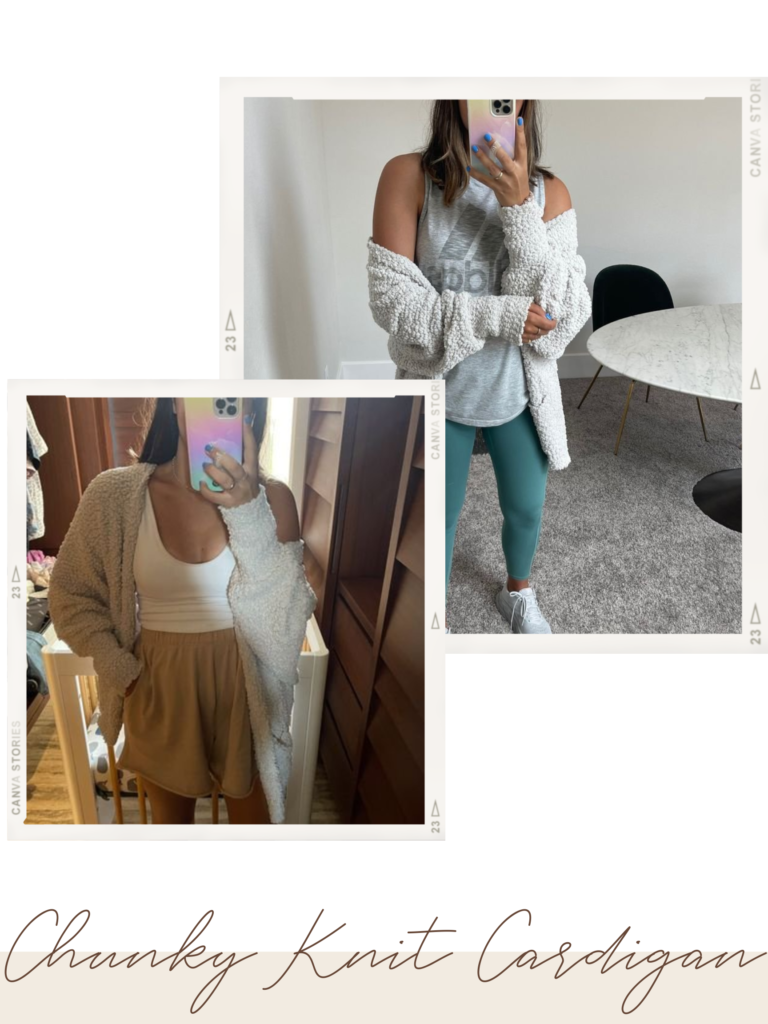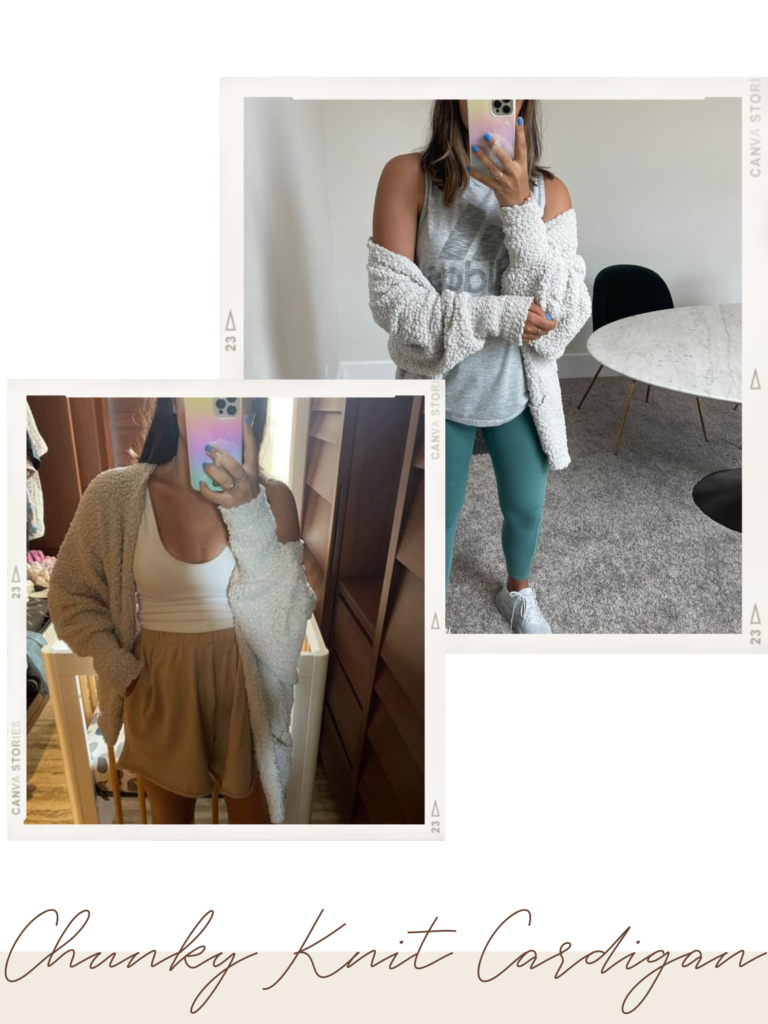 I wear this cardigan year round! It's medium weight and so soft, feels like a chunky Barefoot blanket. Love throwing it on over a tank or bodysuit in the summer. Wearing a size medium!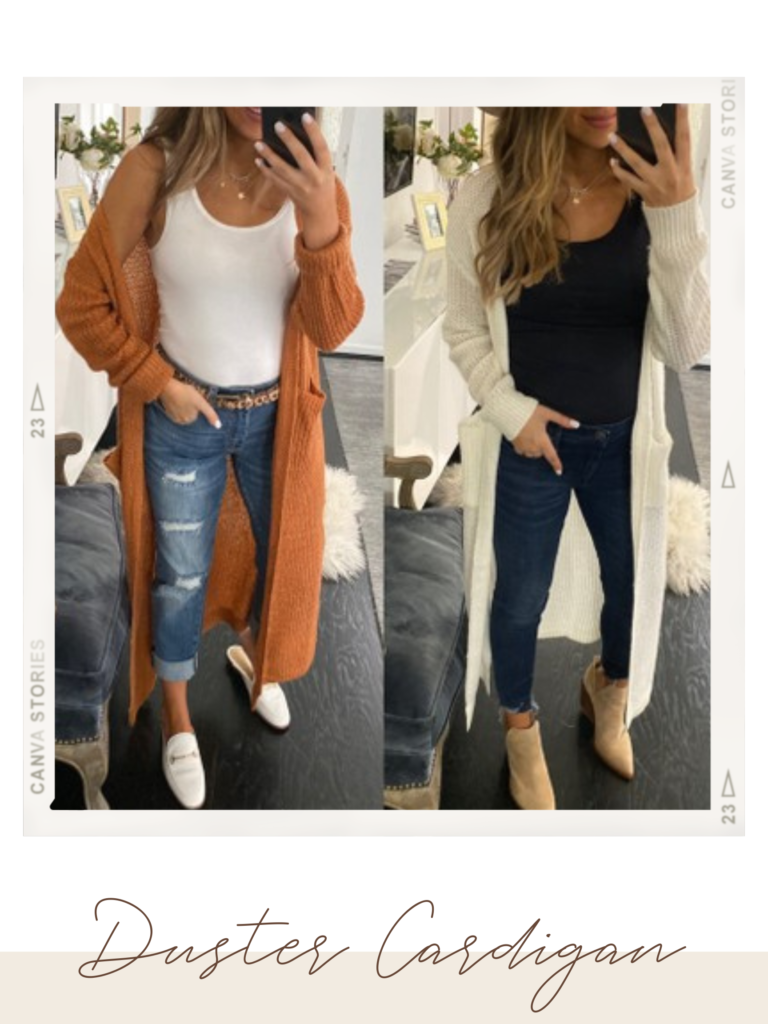 This is the perfect lightweight duster cardigan! I've worn this so much in the fall. Love the length and the pockets and comes in really good colors. Looks cute with jeans and boots or leggings. Size small in this!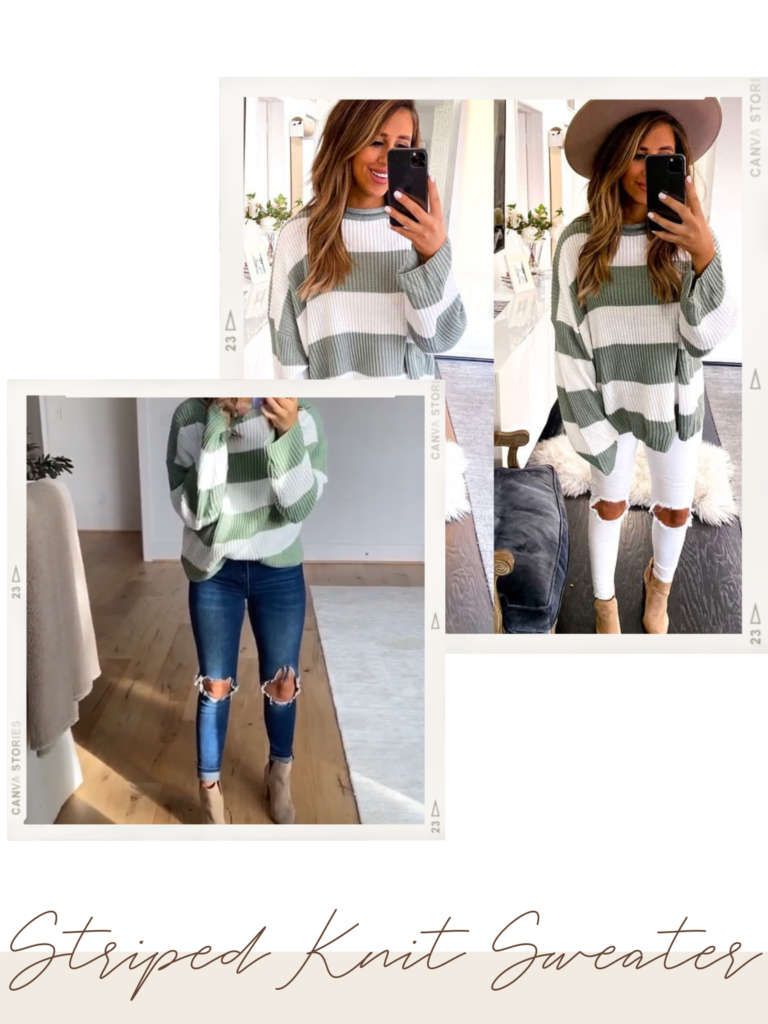 If you're looking for an oversized pullover sweater, this one is a great option! Long sleeves that you can also cuff and fits really oversized. The khaki color is so cute! Have this in a medium!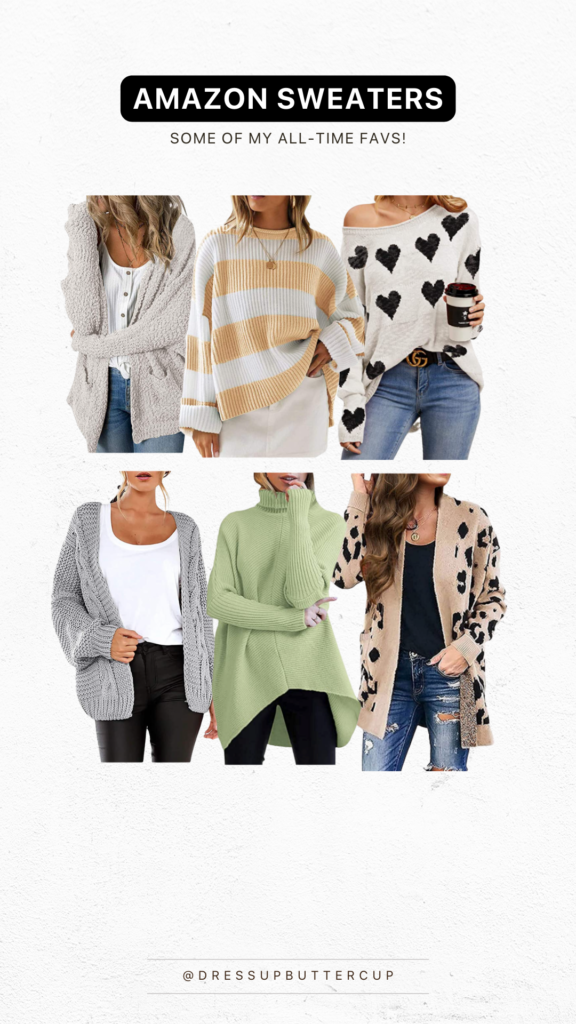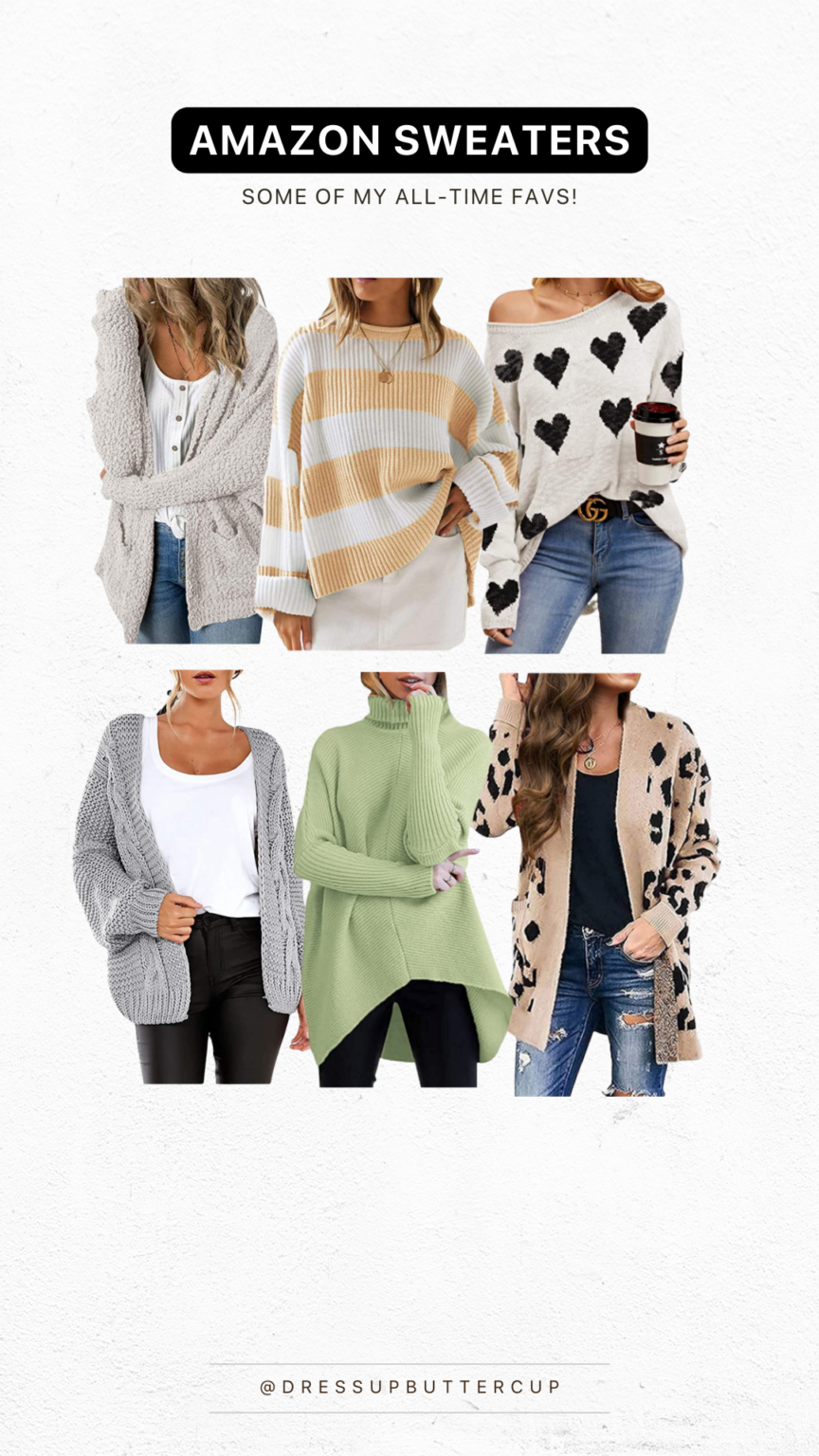 Shop Oldies But Goodies

Shop My New Favorites