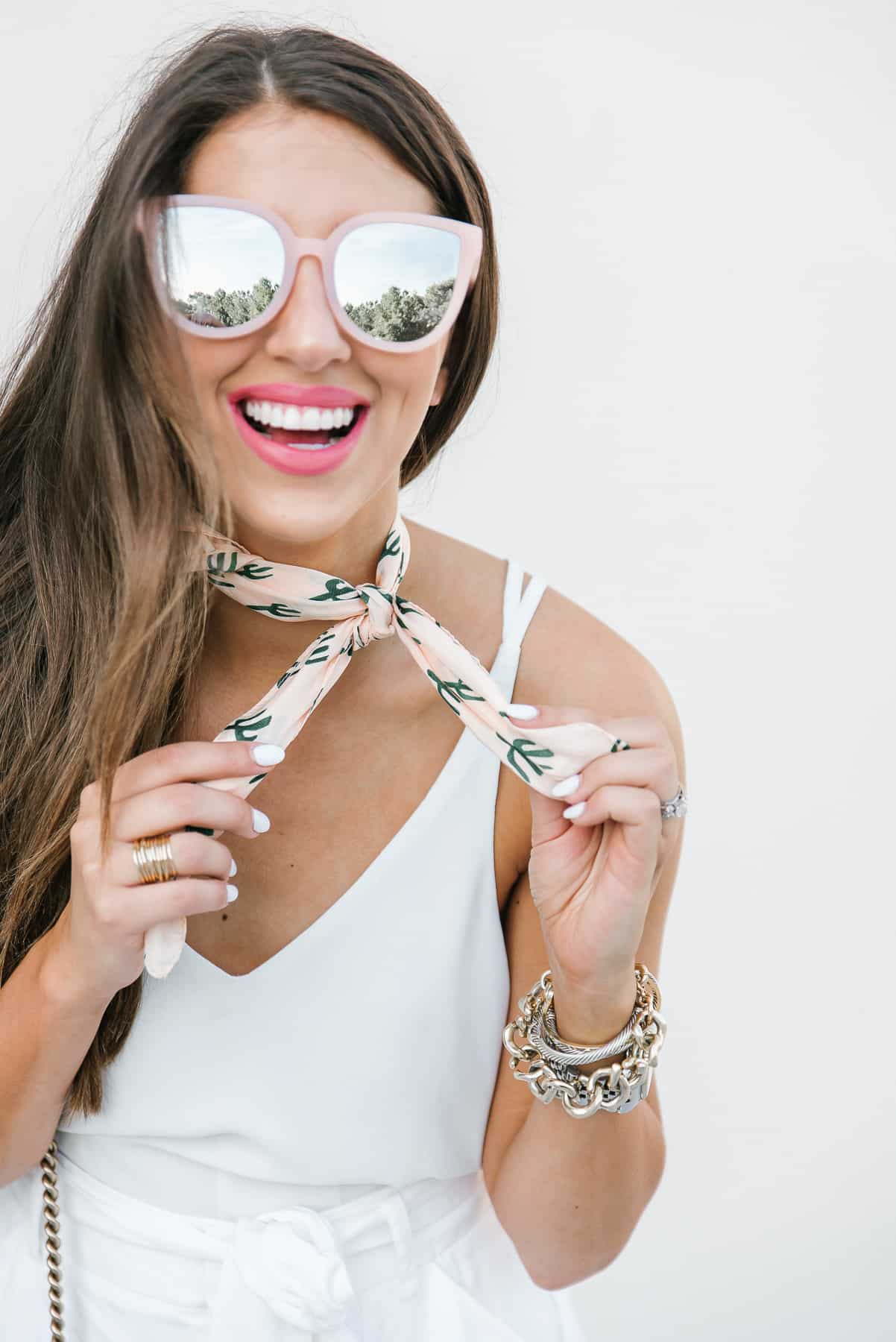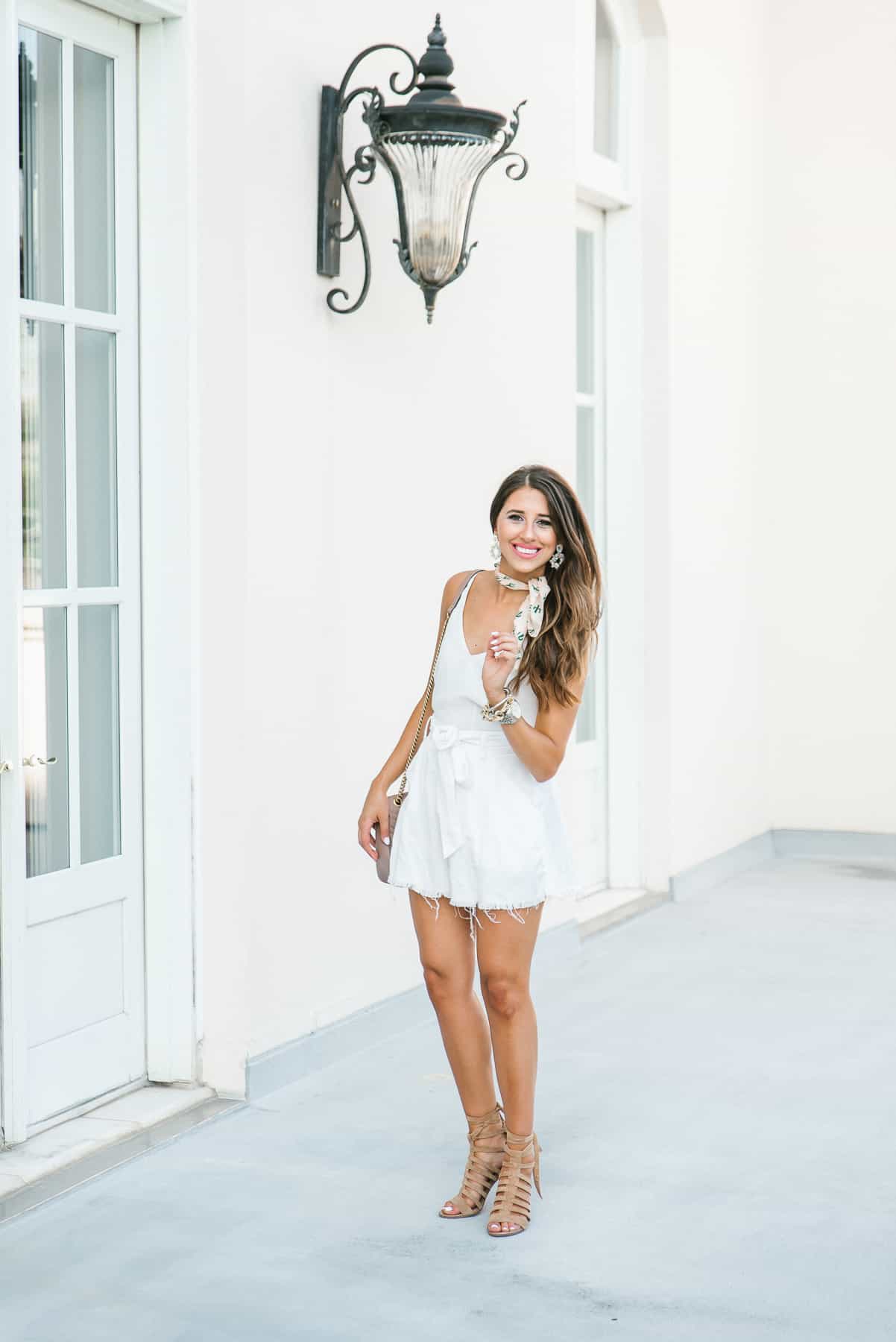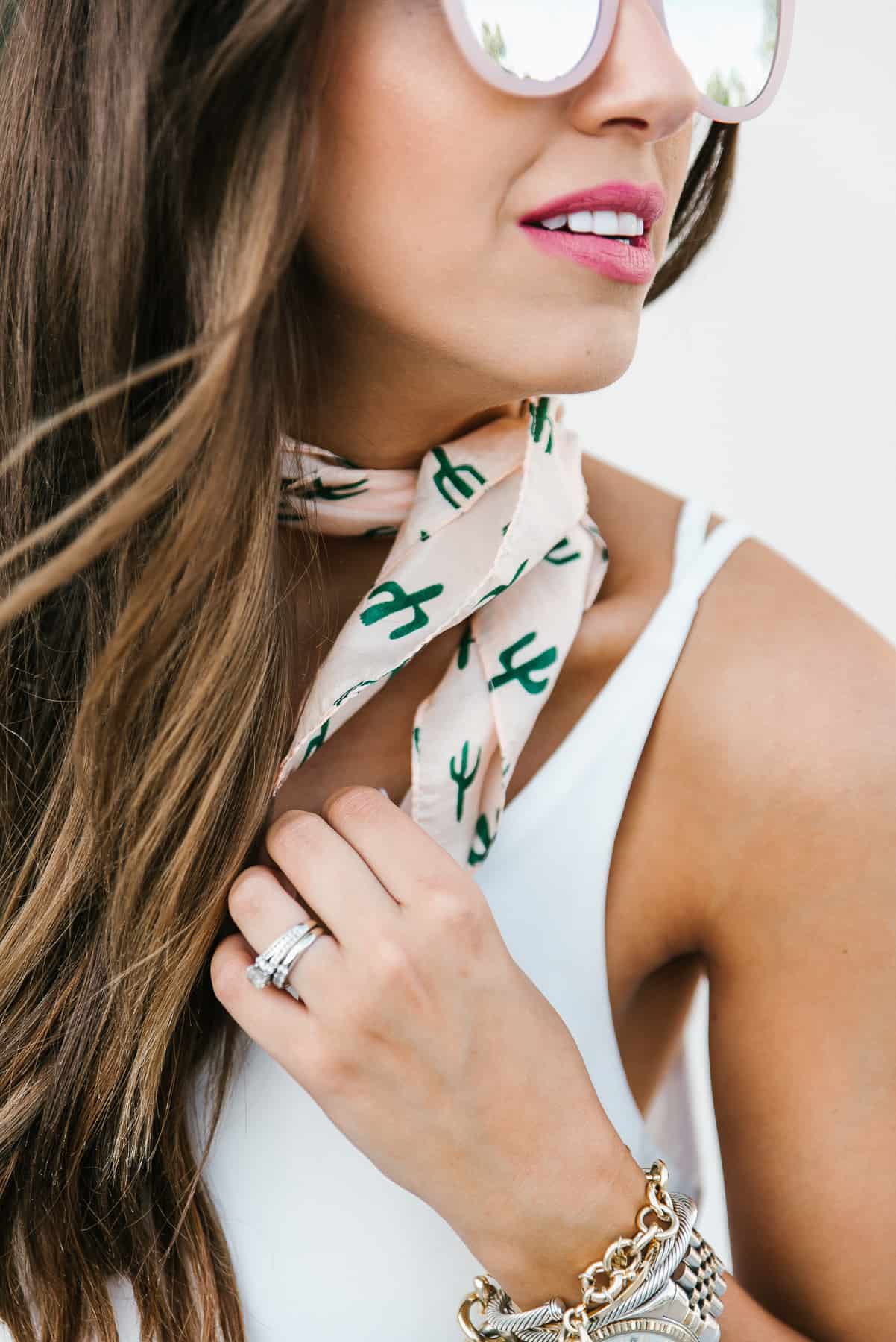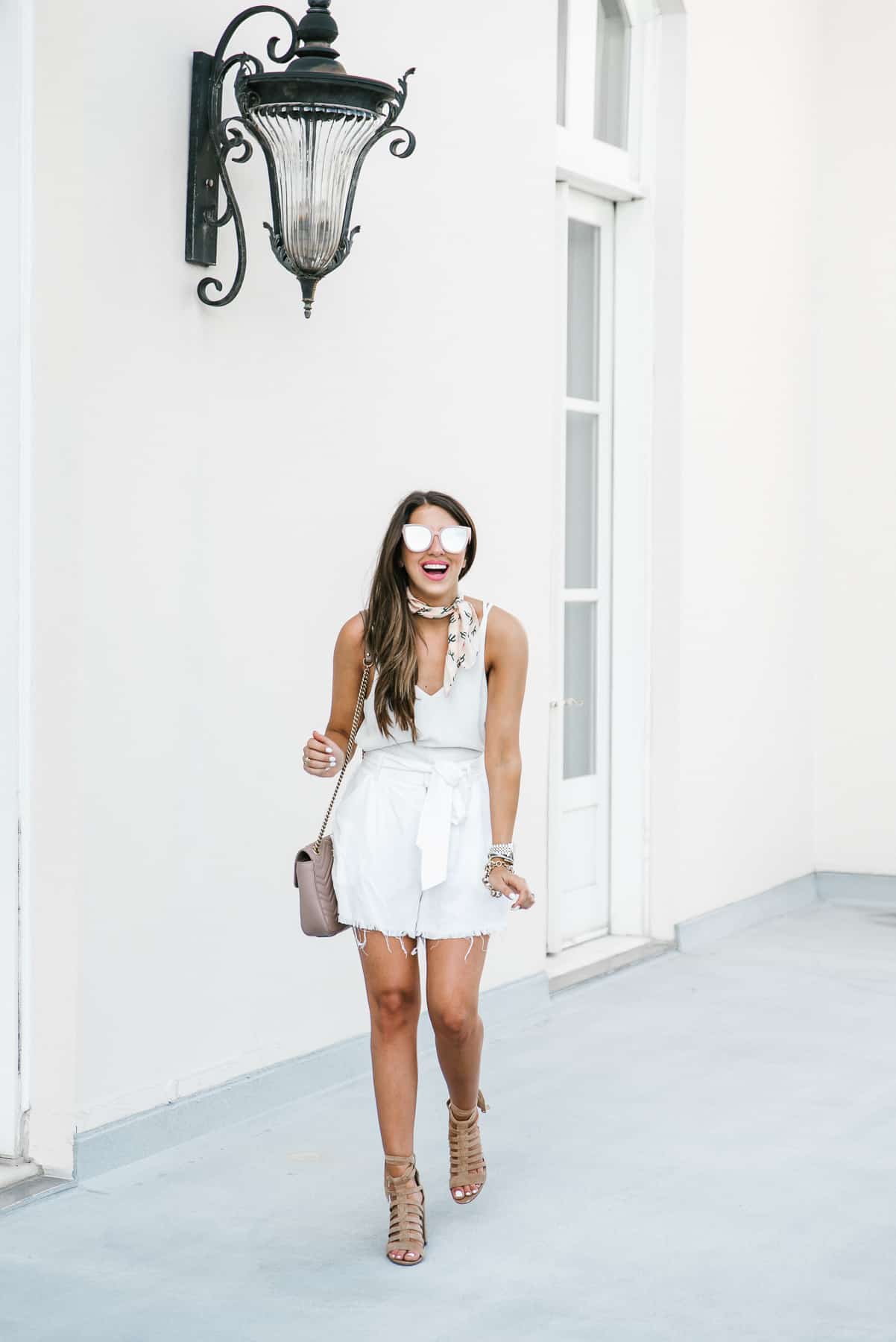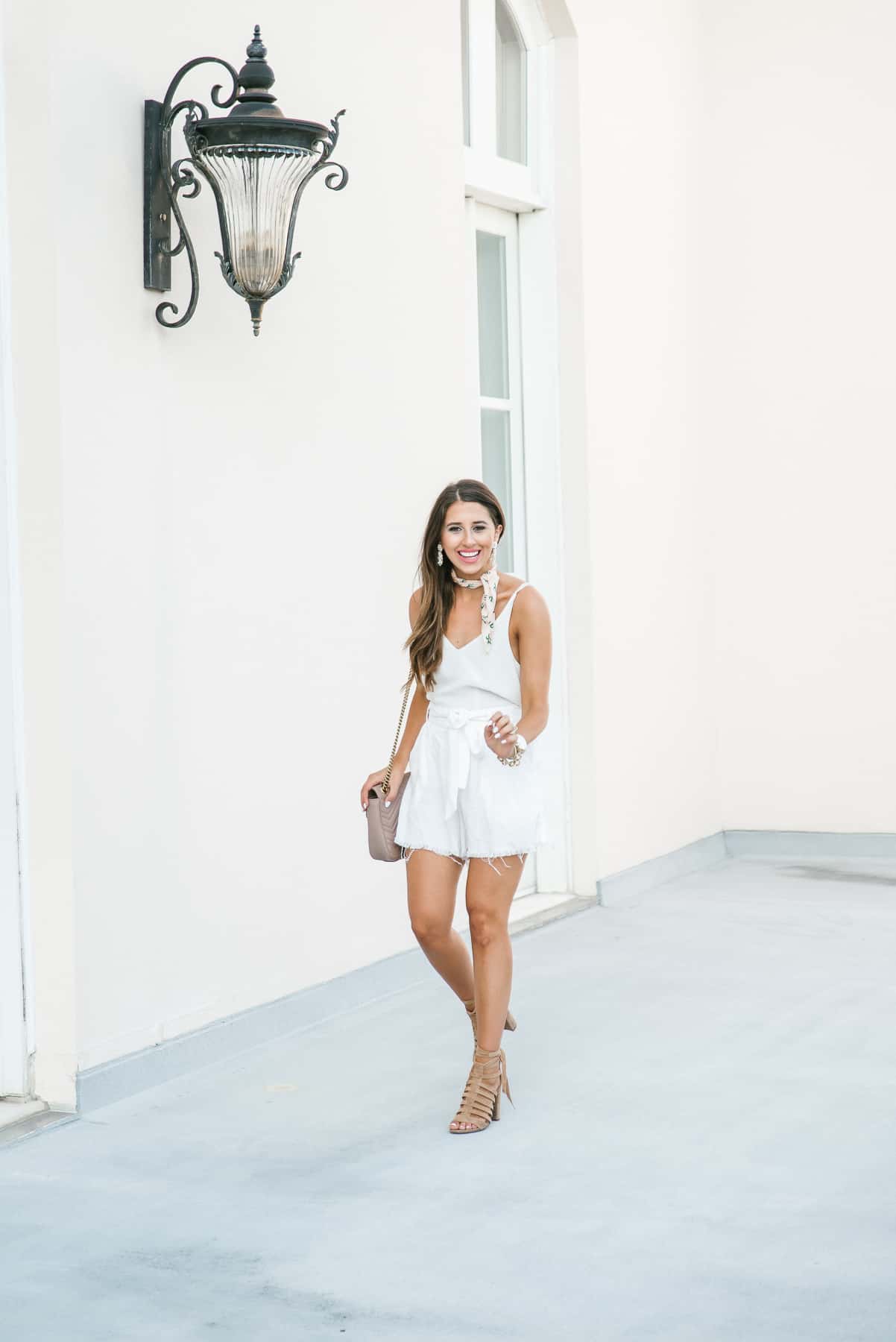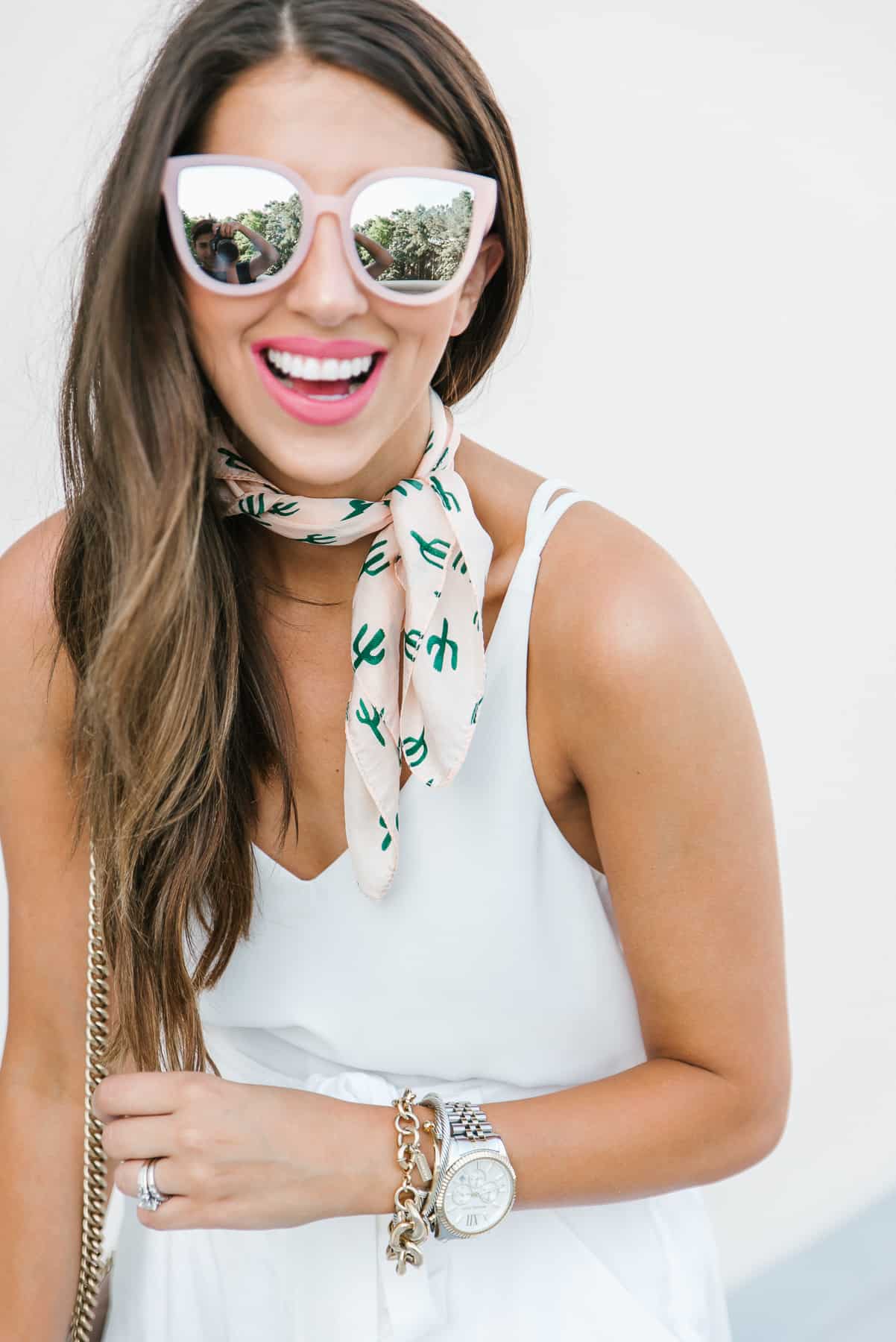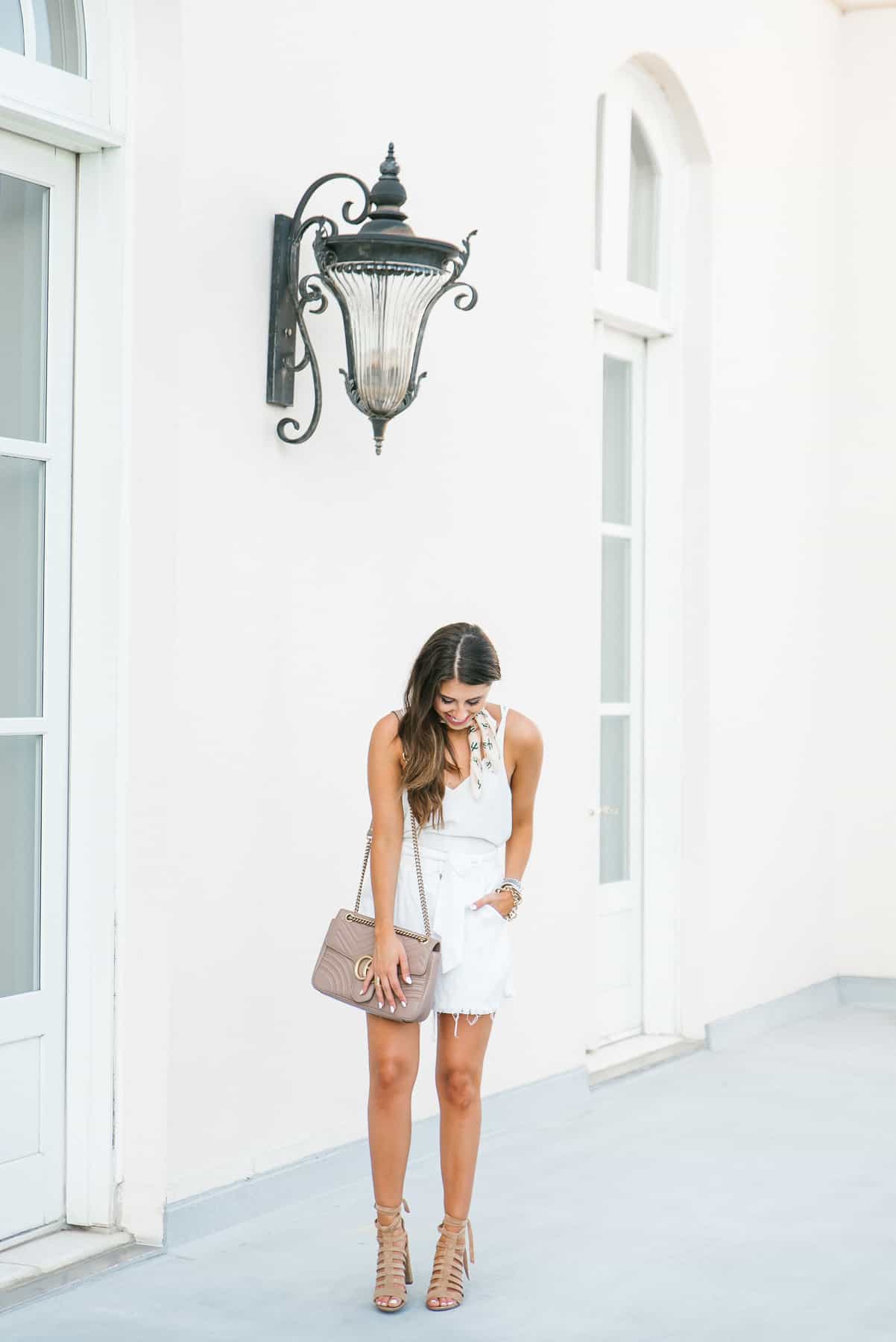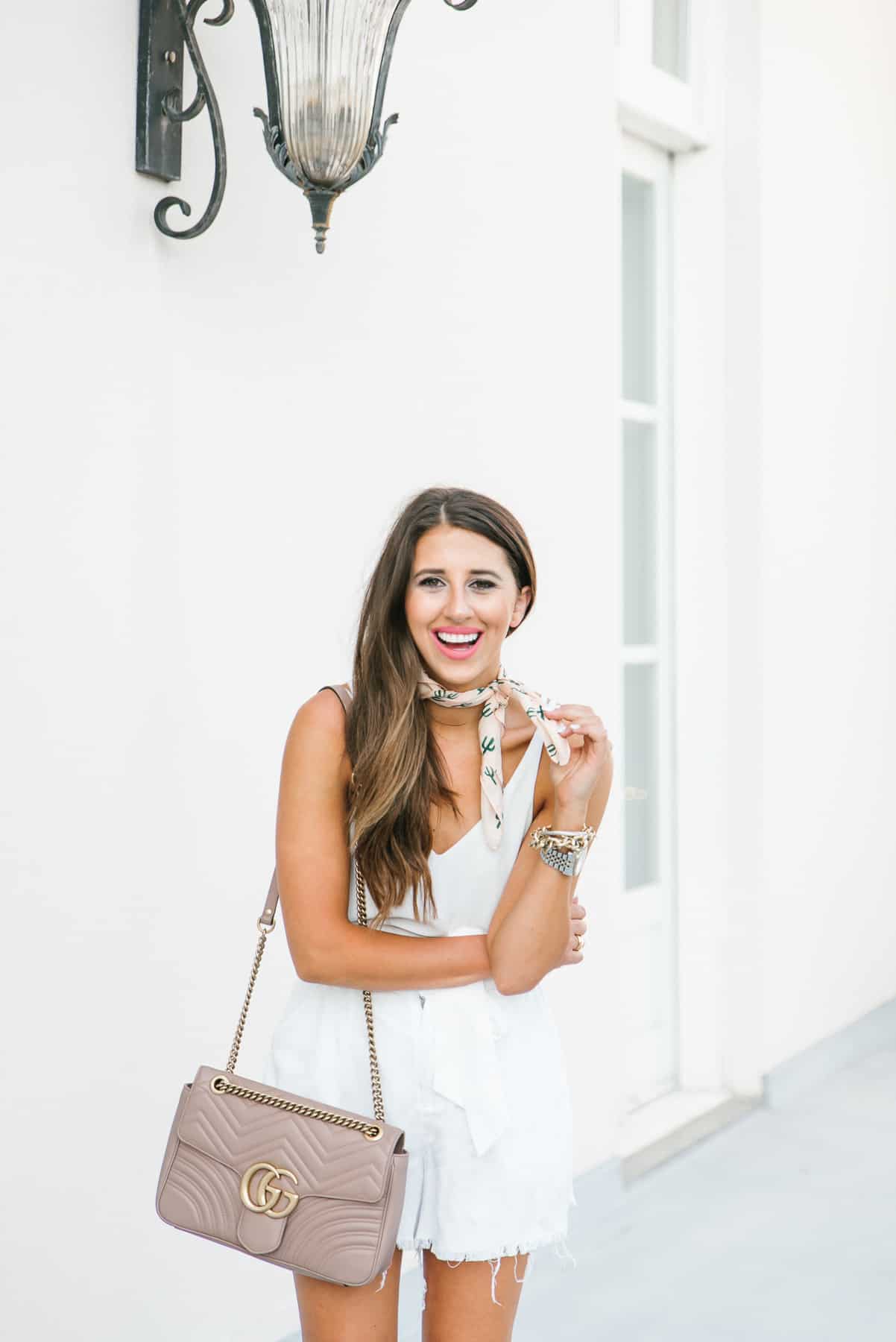 Top: Topshop | Shorts: Kendall x Kylie | Heels: Sam Edelman | Neck Scarf: Sole Society | Sunglasses: Quay |  Watch: Michael Kors | Bracelet: David Yurman| Bracelet: David Yurman  | Bracelet: Bauble Bar
First, I think white on white is so timeless, it'll never go out of style. I styled a white on white look here for Winter (still living in this sweater), so I thought I would do it again for Summer! I just got these shorts and they have to be one of my favs. I probably will be wearing them all season long! I also grab this tank like every stinking chance I get. I need to order a couple more white ones since I can't keep white clean to save my life. I also shared that cactus is trending (here) along with neck scarves (here) in previous posts. Well I found a gem that is a 2 in one and I couldn't wait to wear it! I think it gives this outfit just the right amount of accessory pop, if you know what I mean!
Ted got a call yesterday that he is leaving to South Korea for a week. I am going to miss the kid so much, so we have been trying to spend as much time together! Last night we had a fun date night to Adair Kitchen and then walked to CVS for some dessert. We have so much traveling coming up and majority of the trips are not together so it's bittersweet. He has been wanting to travel for work for the past year so he got so excited when he got the call that he has been assigned to go. I would totally go with him if the flight wasn't so long and if I knew someone in South Korea. He probably will be busy working the entire time so I keep telling myself I need to keep my booty home and get stuff done around the house instead!