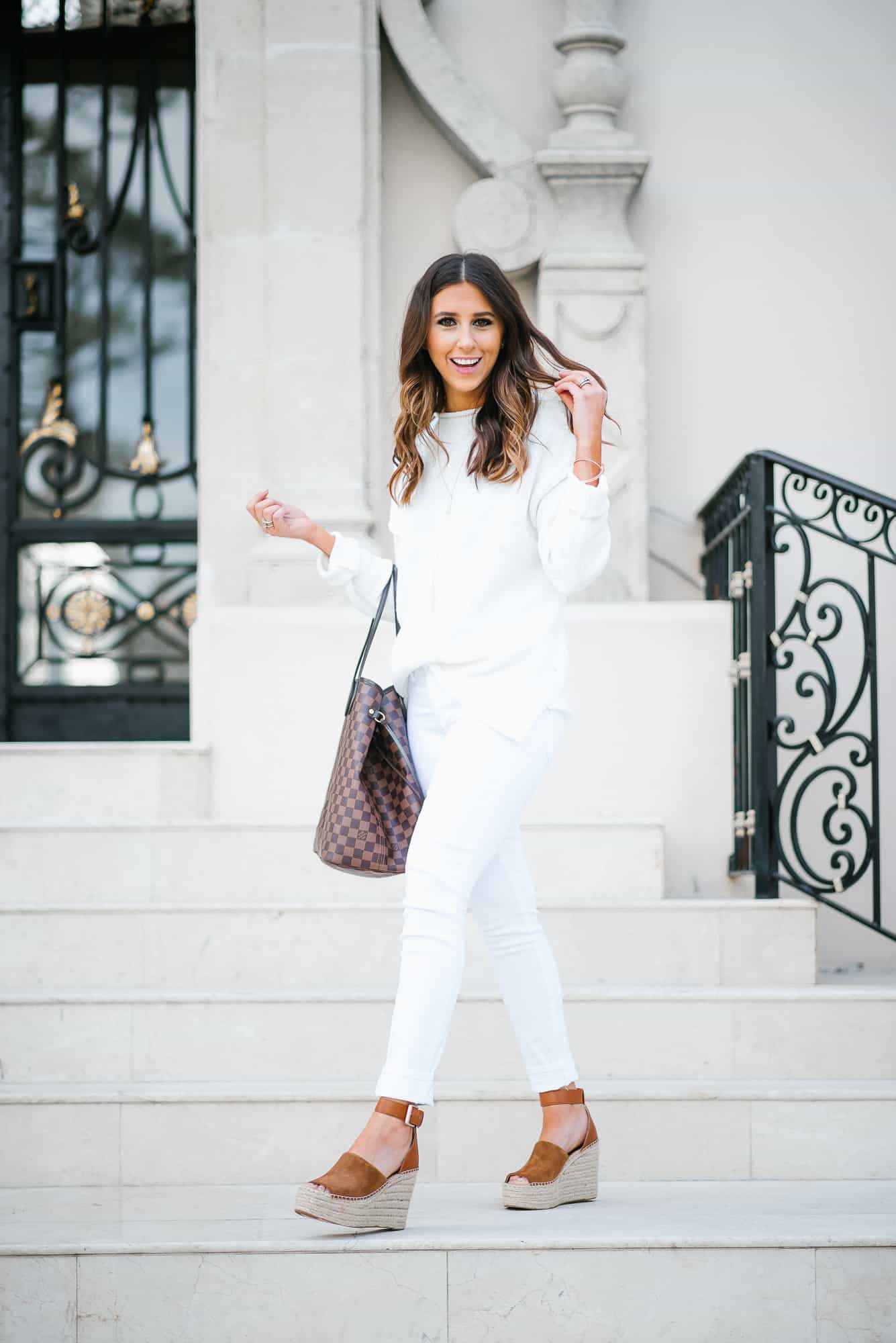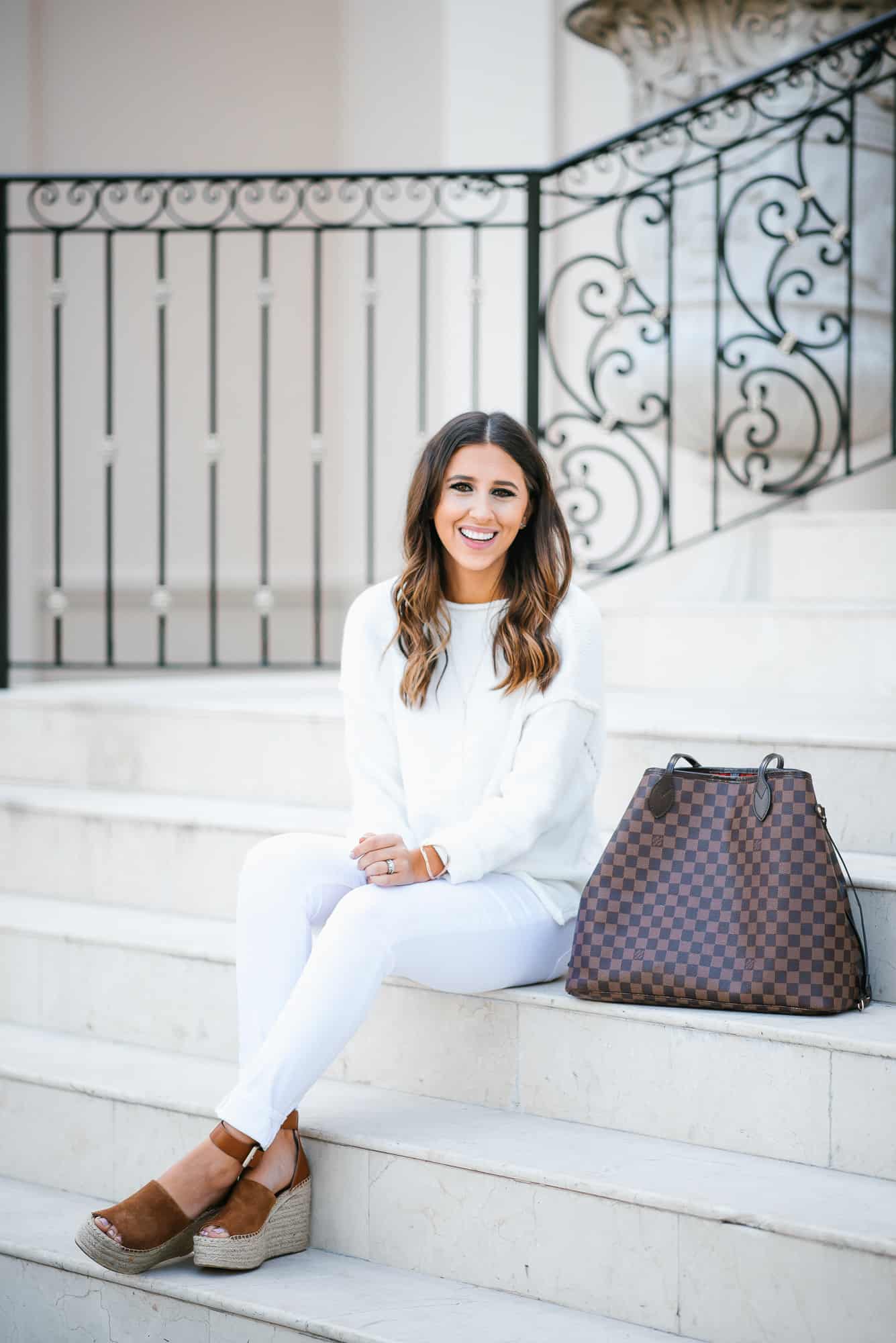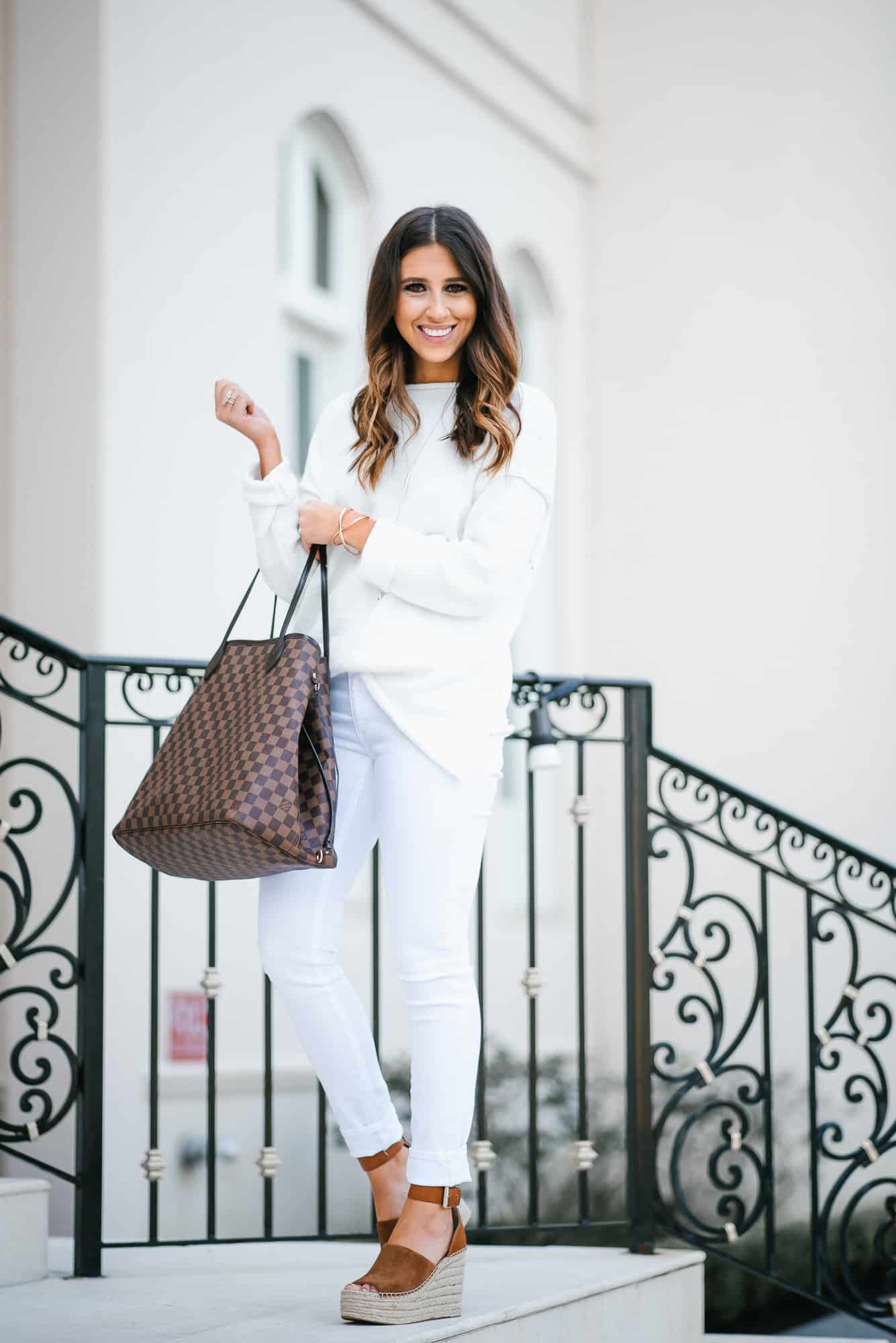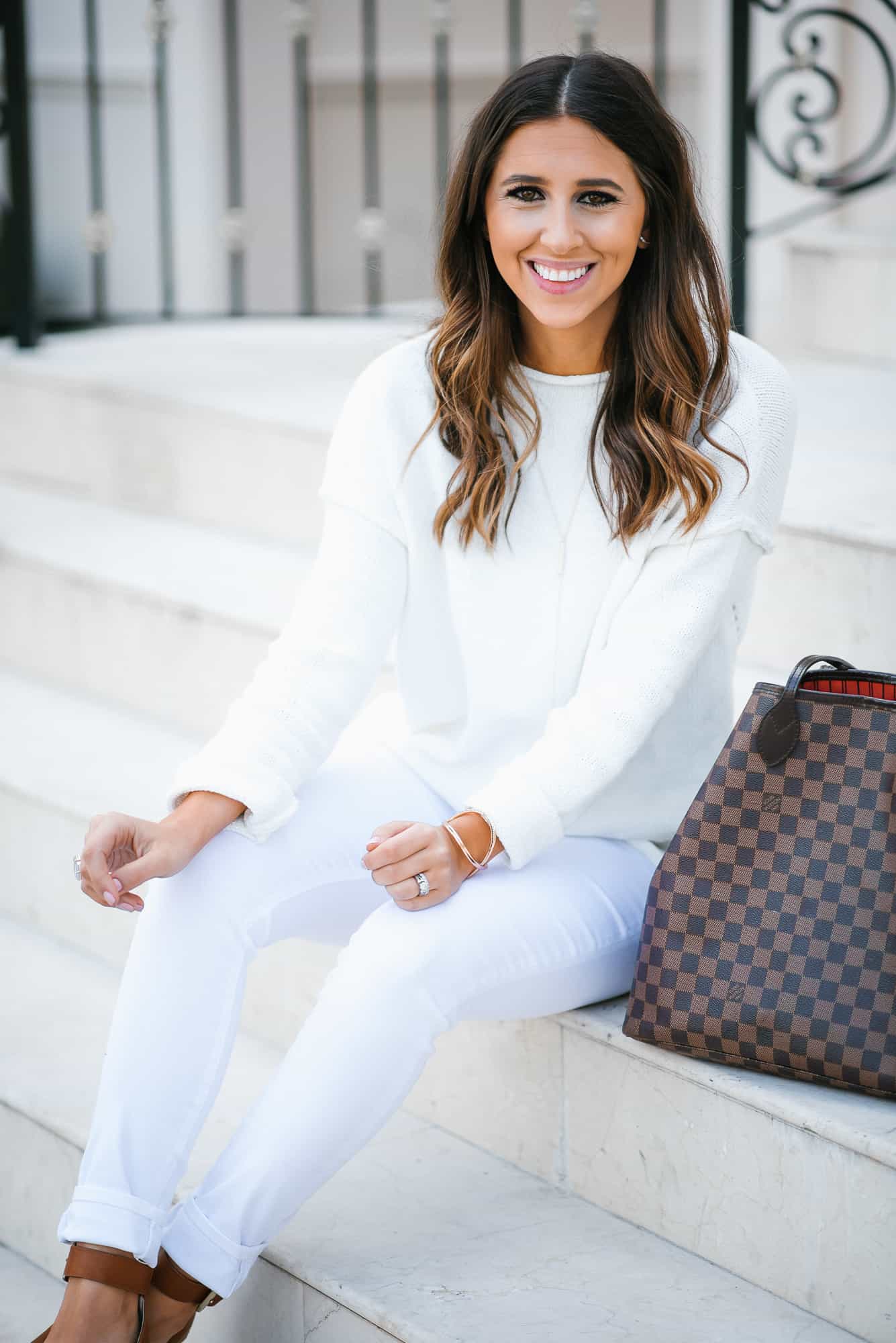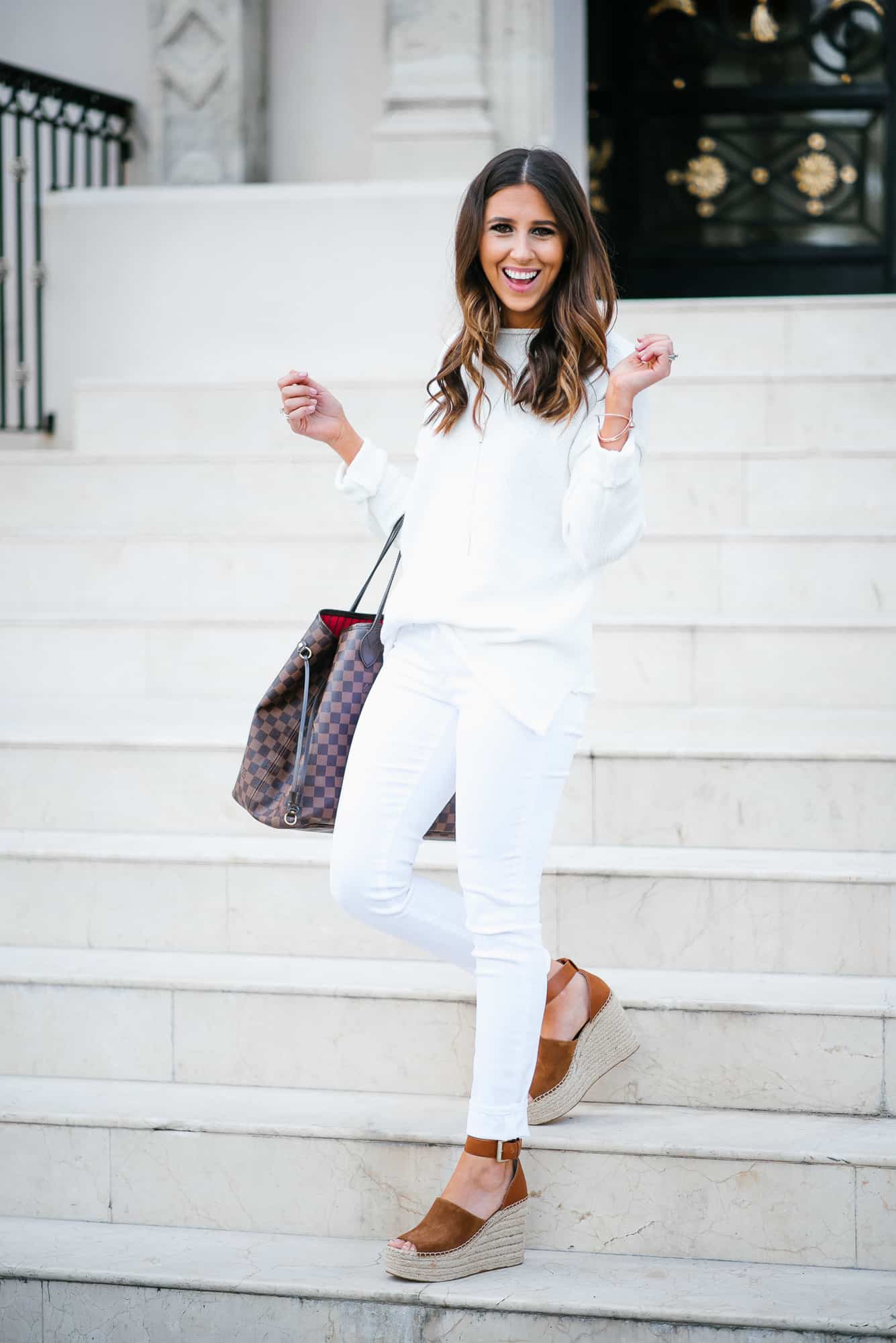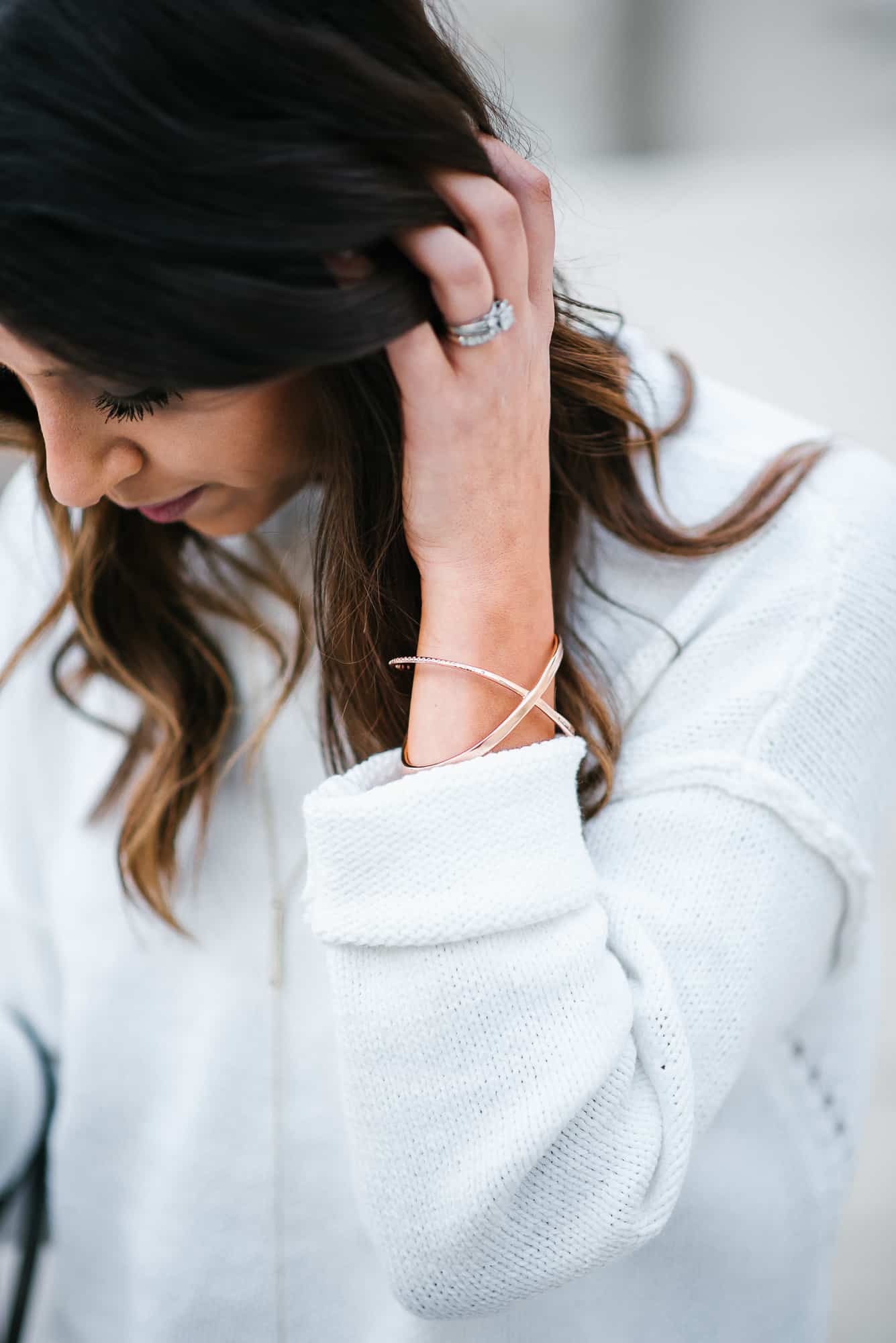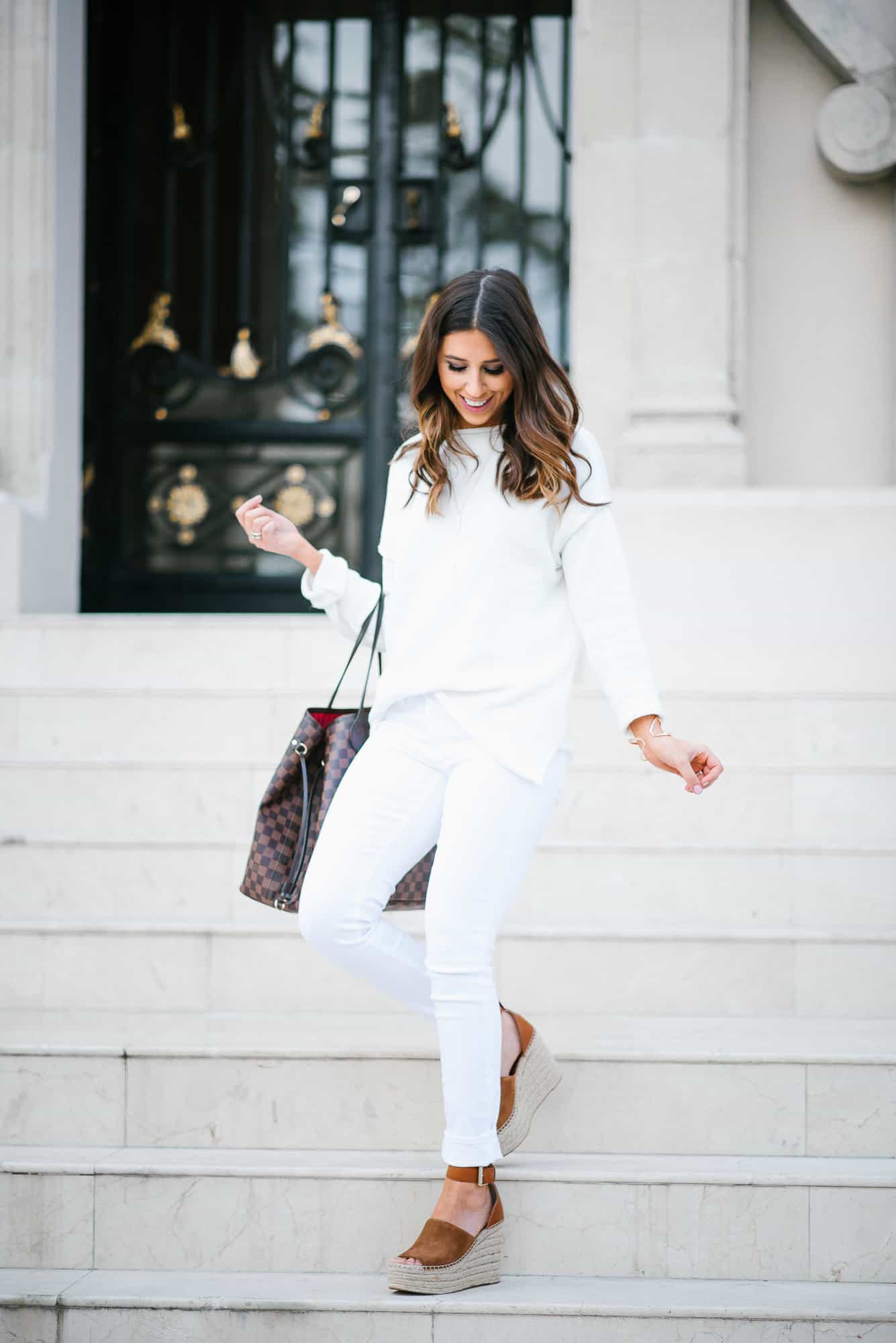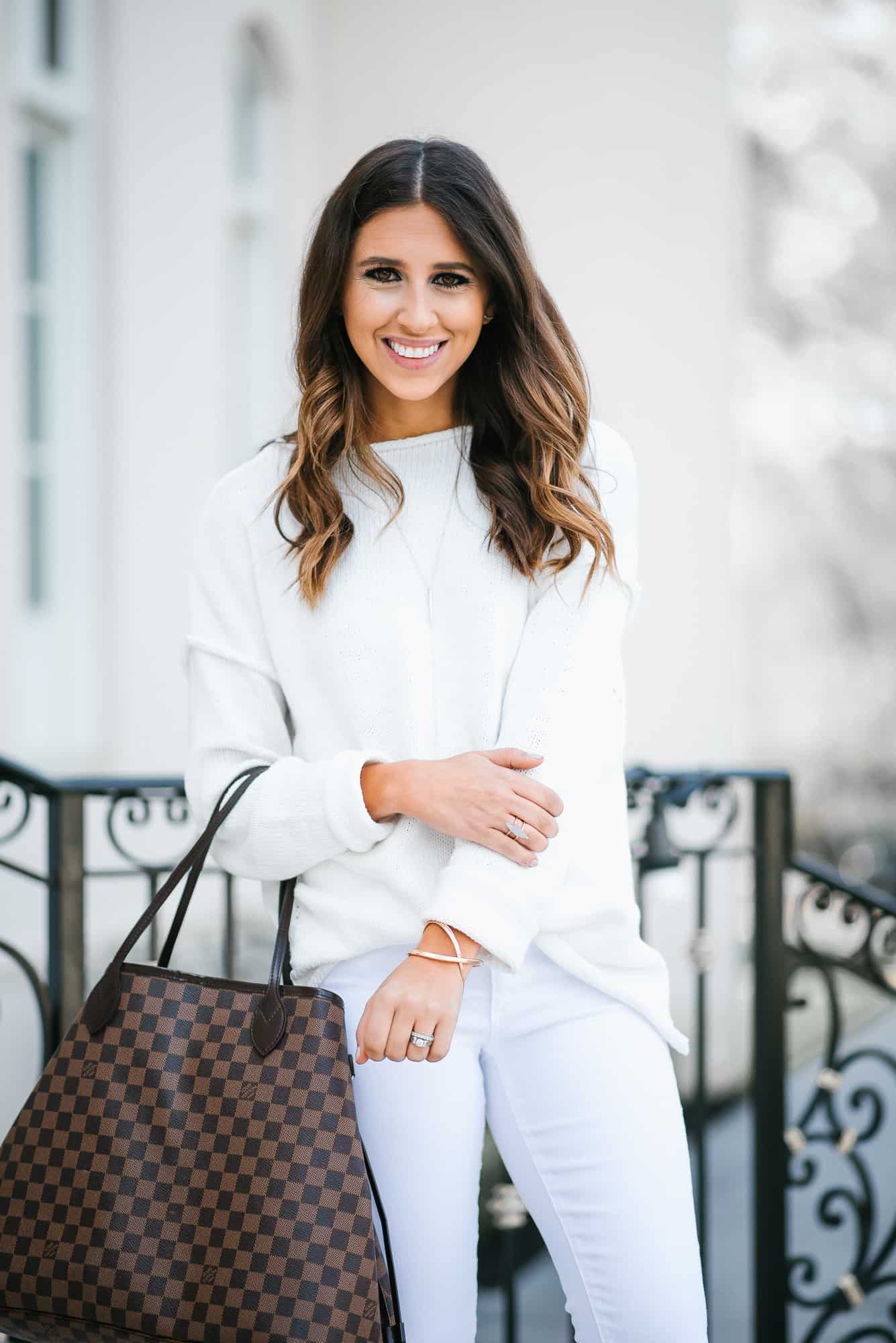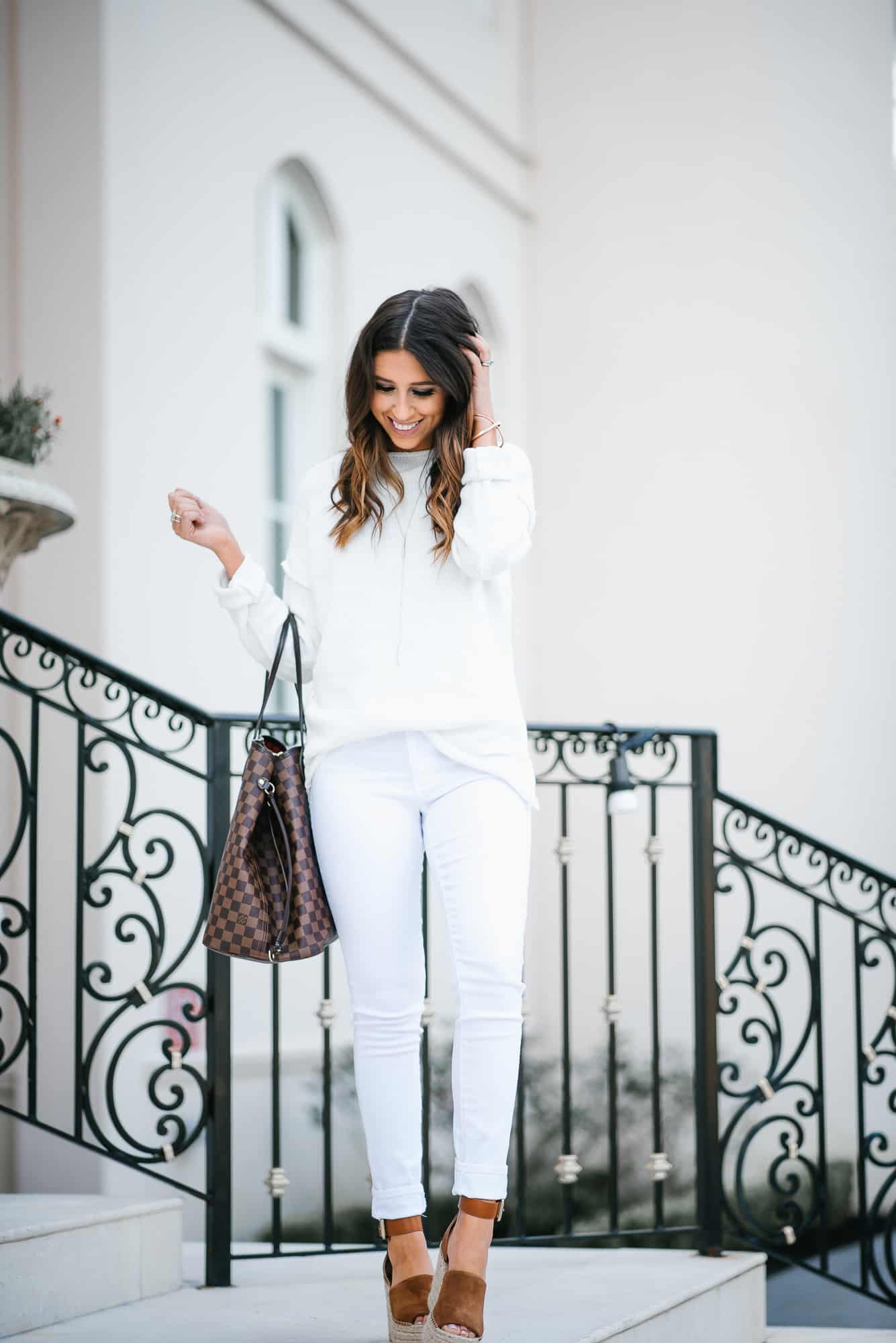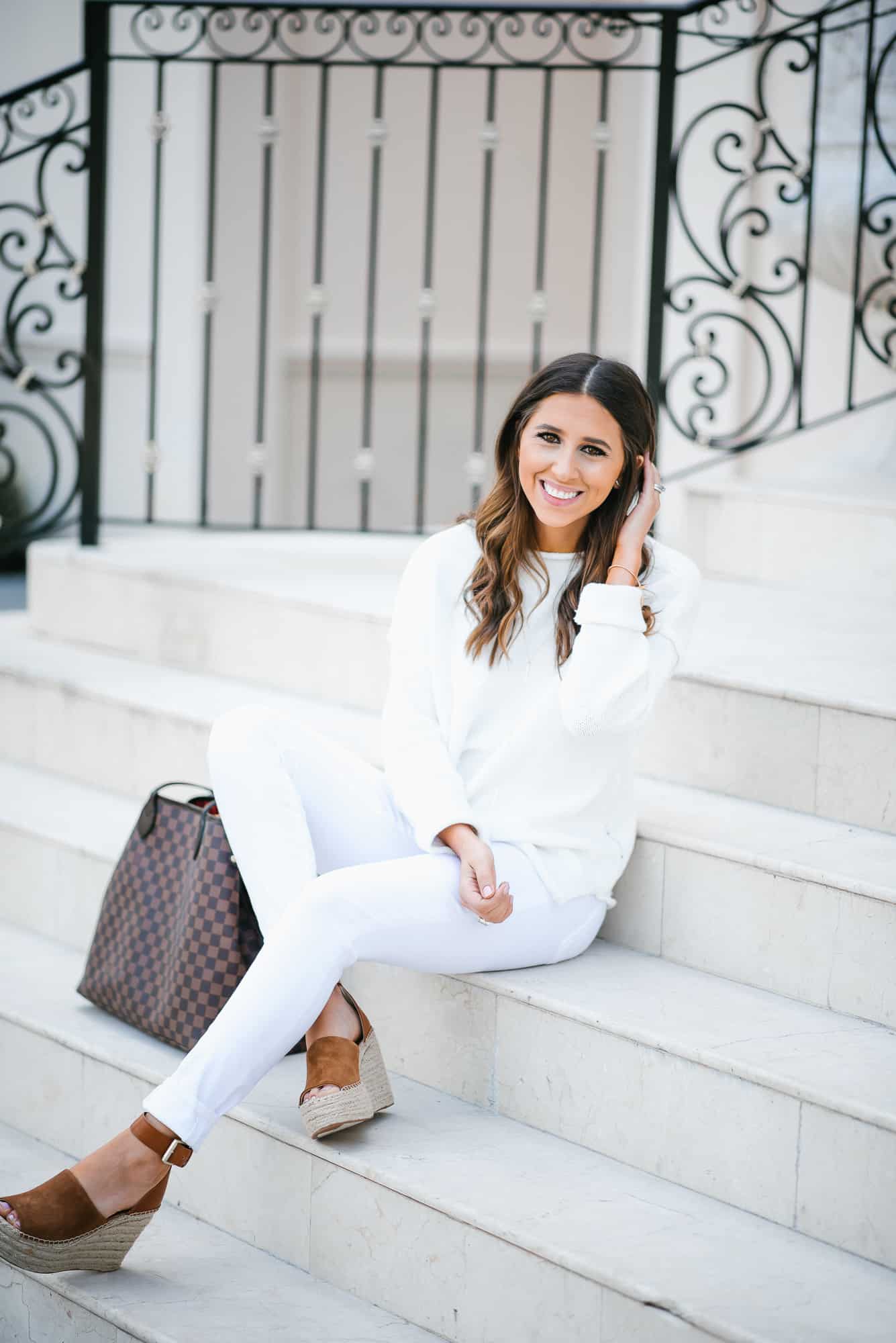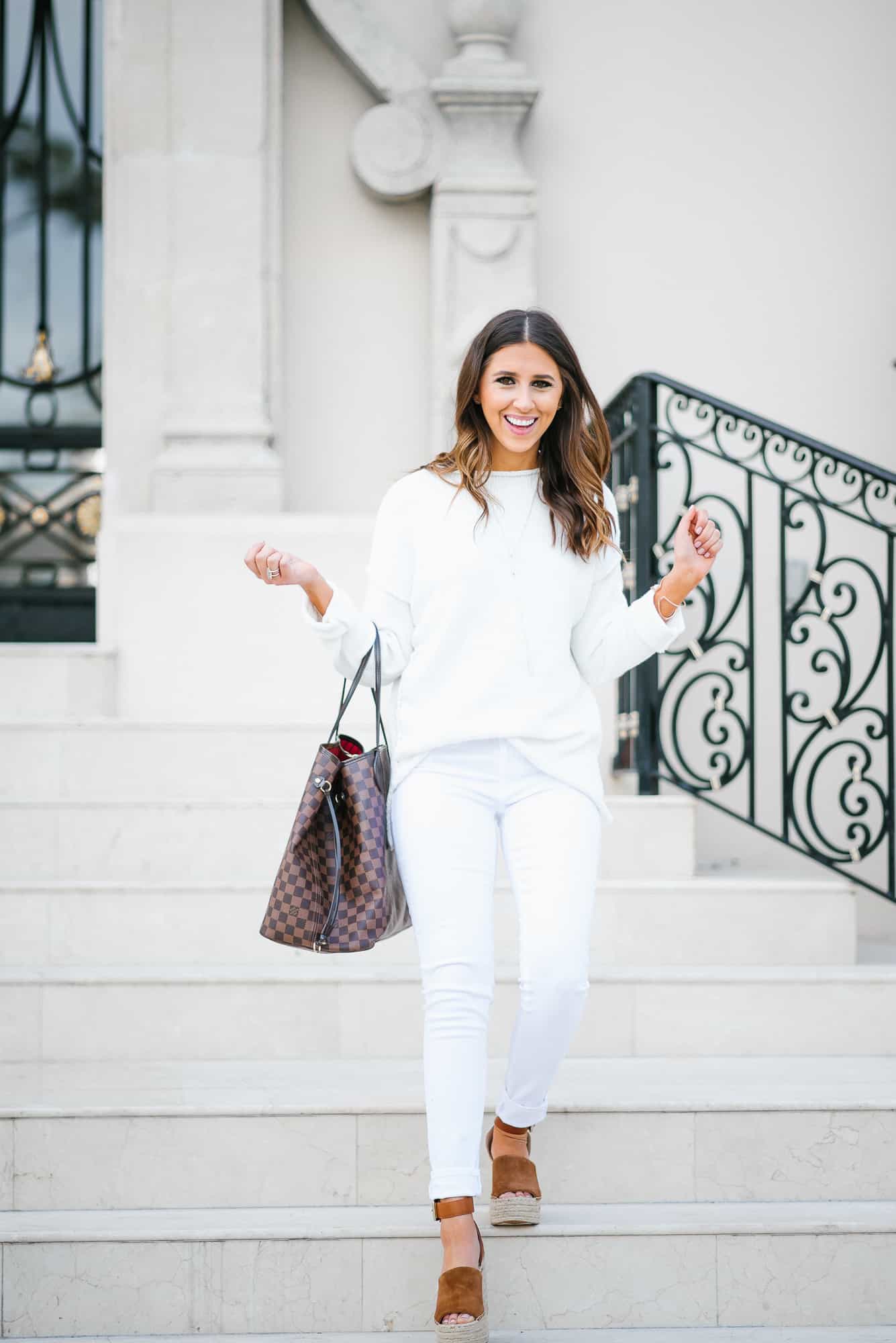 Top: JOA | Jeans: AG Andriano Goldschmied | Shoes: Marc Fisher LTD | Bracelet: Kendra Scott (℅ ) | Ring:  Kendra Scott (℅ ) | Necklace: Kendra Scott (℅ )
I think I have out done it with this sweater but I kinda can't help myself. Pure white (a rare color in my closet) has given me a break from ALL my grey sweaters. I don't know what got into me, but this one has taken the cake. I wore it here with these joggers all last weekend, then brought it back this weekend with these jeans, and then now this white on white look. When I got the new line of Kendras in, I knew this was going to be my look to show of my new pieces. This spring launch has been right up my alley of minimal but yet trendy pieces. This necklace and bracelet have been on repeat. I also just got these wedges (I was drooling over them last season) and I recommend snagging them before they sell out again! They come in multiple colors and sold out FAST last year, hence why I didn't get to grab them, and they have limited sizes already.
Did y'all do anything fun over the weekend? I think this was my favorite weekend of 2017 yet! Saturday, I ran around like a mad women and also got to assist styling Crystle Stewart (Miss USA 2008) for a new project she has been working on! I actually was one of Crystle Stuarts wedding planner when she married Max at the castle (where these photos were taken). I don't think I will ever forget their wedding. It also was one of my last weddings at Cocomar so they hold near and dear to my heart! Crystle and I also graduated from the same HS (Elkins) and ran into each other at a show during fashion week. She then called me up to help with this set and of course I had to jump on it. I just love random opportunities such as these! Anyways I am rambling. Would love to hear what you were up too!