From Ted's point of view….5 Year Anniversary
YOU GUESSED IT! I'm back, reluctantly willingly of course. As a five year anniversary gift to Dede (trust me, there's more gifts), I'm letting her take the night off and taking over the post for the day. Sucks Good for you guys!
I'm going to start the post off with a picture…..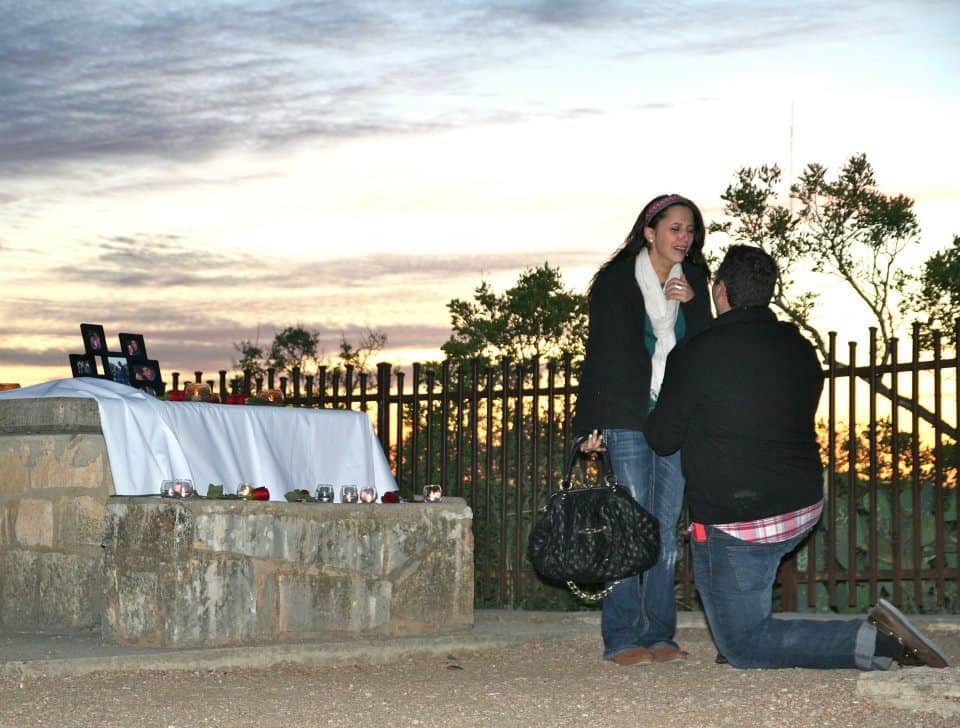 You're probably wondering why I started with a picture of Dede crying from our proposal for a wedding anniversary post…(Hey, I'm writing the post. I don't need to explain it)
Let me explain.
OVERVIEW. Keeping a secret from Dede is one of the most difficult things to do. When I was planning the proposal, I knew there was one thing I couldn't do. I couldn't tell a soul. It wasn't because I didn't want to, but the less they knew, the better. Dede does a tremendous job of somehow knowing when a surprise is coming her way. She would ferociously interrogate lovingly ask every soul until she figured out what was happening. Honestly, she should've worked for the government. So really, refraining from telling anyone was just for their safety (no hard feelings).
Needless to say, I had to keep this to myself for quite some time. Every time Dede would even hint about marriage, I would talk so negatively about it, that it would almost bring her to tears (HEY – DON'T JUDGE ME! Refer to paragraph above. I really, REALLY had to throw her off). It wasn't until one week before, that I told my roommate about proposing. And here is the kicker – I waited until two days before to ask permission from her mom and dad (including all 5 of her aunts…that's how Arabs roll).
Now – things you need to know about Dede to help you understand:
She lived in San Marcos at the time
11:11 is like her thing, before it was a thing
She was super into Austin….definitely after it was a thing
She was/is into sunsets, sunrises, sun-anything….ask anyone. I'm sure it's unhealthy.
She assumed I wouldn't propose until after she graduated (Something I constantly said to throw her off…again, refer to above)
Ok – knowing those details, I knew I needed to propose to her in Austin, while watching the sunset, on 11/11/11, wayyy before she graduated.
FIRST STOP. We had a picnic at Zilker park. To be completely honest, I literally did not listen to a word she was saying during our picnic. Not because I didn't want to, but because I was in panic mode. And if you know me, I talk constantly (just look at how long this post is). Dede thought for sure I was listening so intently, since I didn't say a word and was constantly nodding my head while repeating "uh huh" consistently (take notes gentlemen). But seriously – panic mode. I needed to get her to Mount Bonnell for sunset.
PROPOSAL. We get to Mount Bonnell where my awesome roommate had set up the table with pictures of Dede and I and roses everywhere. Oh – and a candle lit walkway to the table. Seriously, it kind of surprised me too.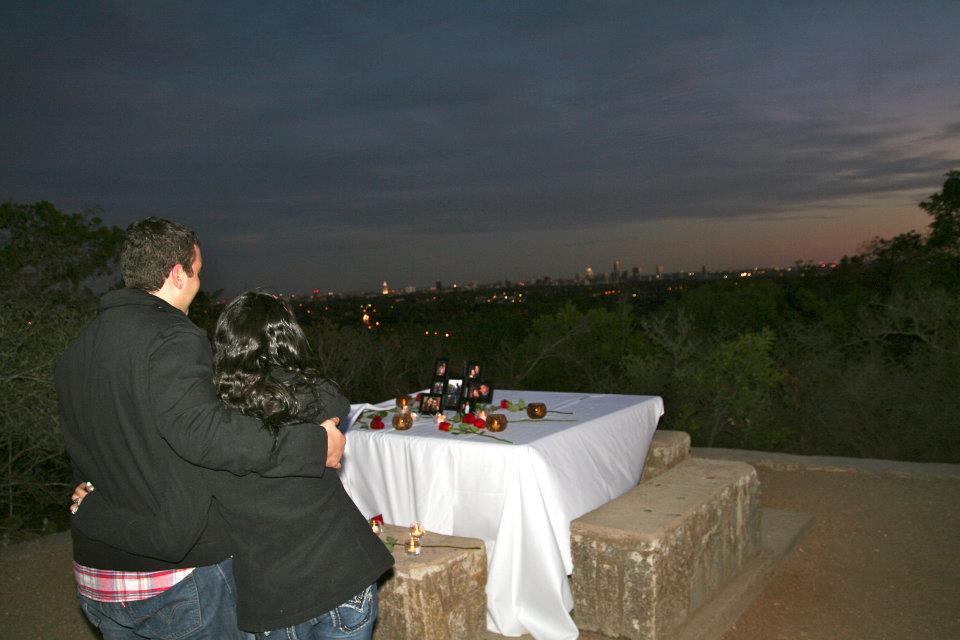 Anyways – we walk up the mountain, and finally when I catch my breath (there's like a 1000 steps to get up that thing….stop judging me again) we see the candles. I start heading that direction and Dede constantly begins saying "It's not for us, stop walking that way!". Well, since I'm such dangerous dude, I just kept walking and told her to come along. Somehow….it worked.
THE GOOD STUFF. She sees the pictures – she turns around – I'm on one knee – and she CRIES. Not like a little cry – like one of these cries (skip to :16). My mind began racing. Was I too negative about the marriage thing? Was she trying to tell me no? Keep in mind, I was in attendance for this major rejection at a Rockets game just a few years before. In all honesty – my mind was it's own worst enemy. That one second felt like an eternity.
Well to cut to the chase – she obviously was crying out of joy (tsh duh, I totally knew that)…and she couldn't stop. I wasn't sure if it was a good thing or bad thing, but the pictures are great! (Thanks bro!)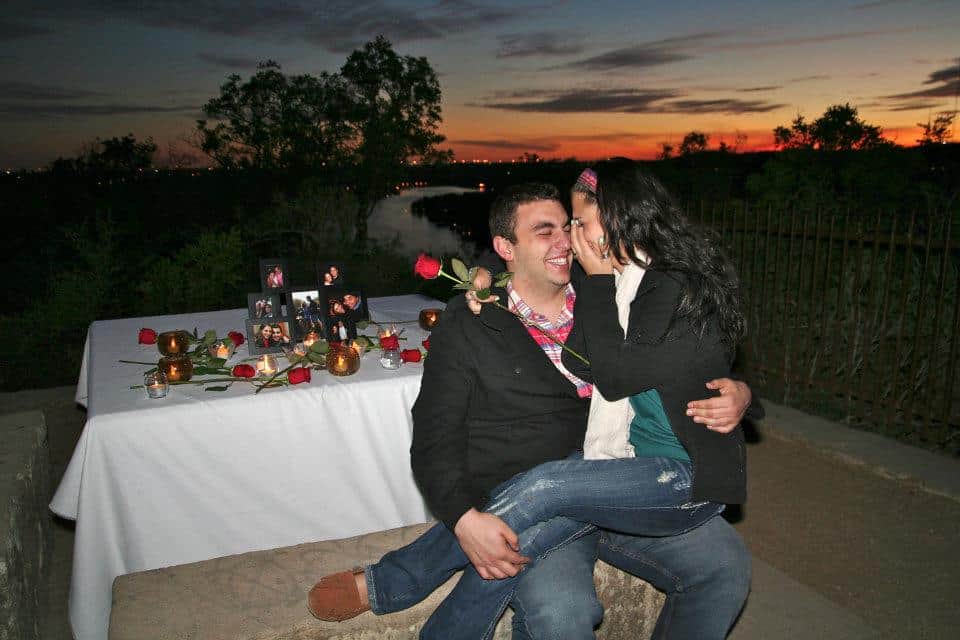 AND TO THE POINT. Now, why all this on our wedding anniversary? People always talk about the wedding (and ours was pretty awesome. I mean let's be real, Dede knows what she's doing…see last years post here), but the proposal for me is what started this whole adventure for Dede and I.
Sappy stuff plus brownie points. That picture – that response – that girl. It means everything to me. It shows Dede's loving personality that makes her so contagious to everyone. It signifies the start of a journey between me and my best friend. Looking at the past five years, not only would I not want to have spent it with anyone else, but I feel so overly lucky/blessed/fortunate – pick whatever word – that she even wants to be in any part of my life, let alone my wife. From that point on, my adventure of life has been the greatest adventure ever. I literally love everything about her, almost to a fault. I do pray constantly that I'm being an awesome husband for her. Because honestly, she deserves it. I tend to suck at it most of the time, but she's always so constantly forgiving and gracious. That's just who she is.
I leave you with a verse that has guided us through our adventure. 1 John 4:19 "We love because He first loved us". In all honesty, understanding that we are underserving of His love, really reminds me of how undeserving I am of Dede, and makes me love her even more (pretty much impossible, cuz I friggin love her a ton).
K cool – long post over. Now we celebrate in Mexico!
-Ted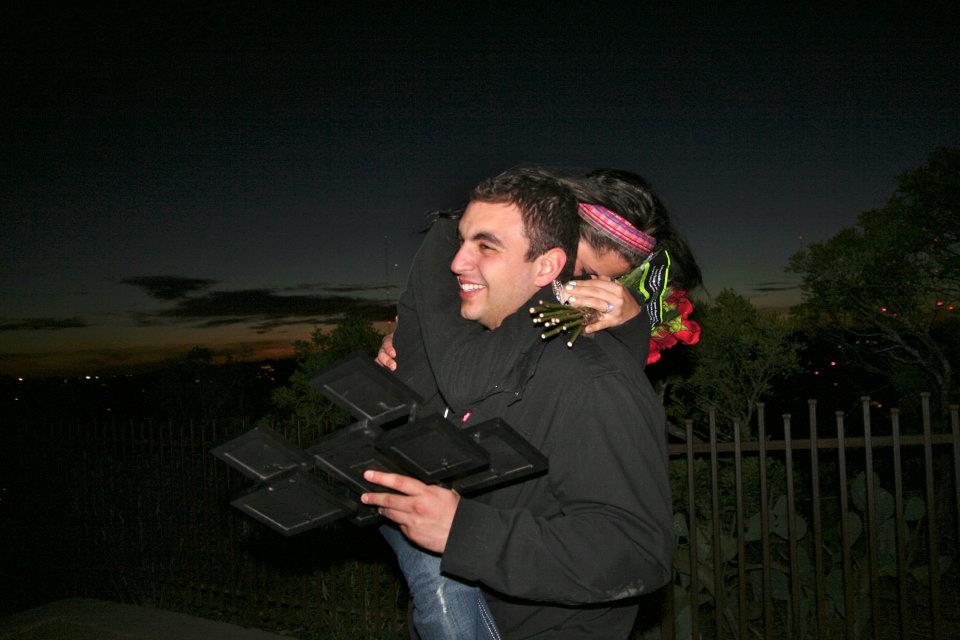 and a few wedding photos! Full wedding post here.
[wc_fa icon="align-center" margin_left="" margin_right=""][/wc_fa]