Tokyo Teddy Bear Coat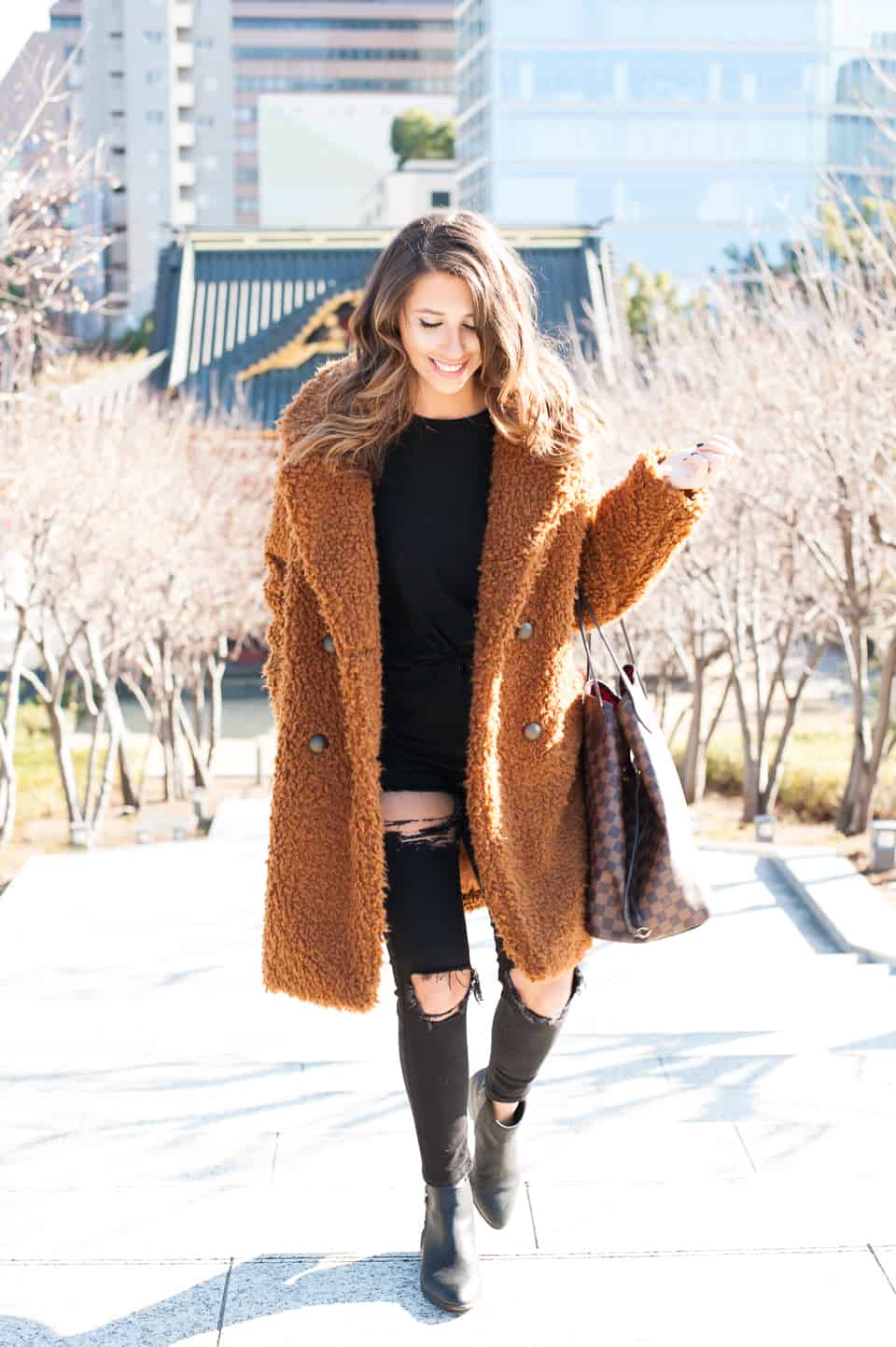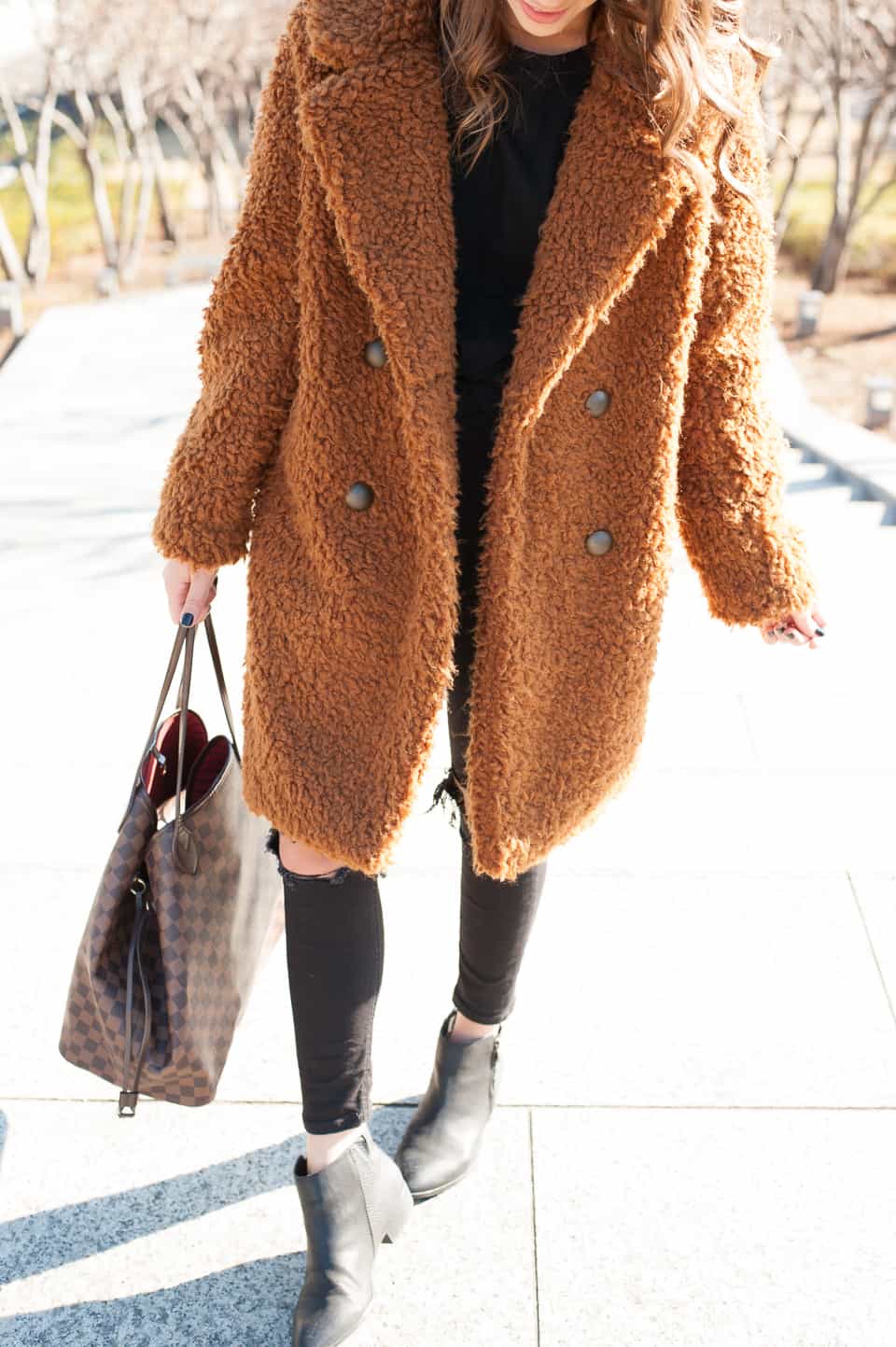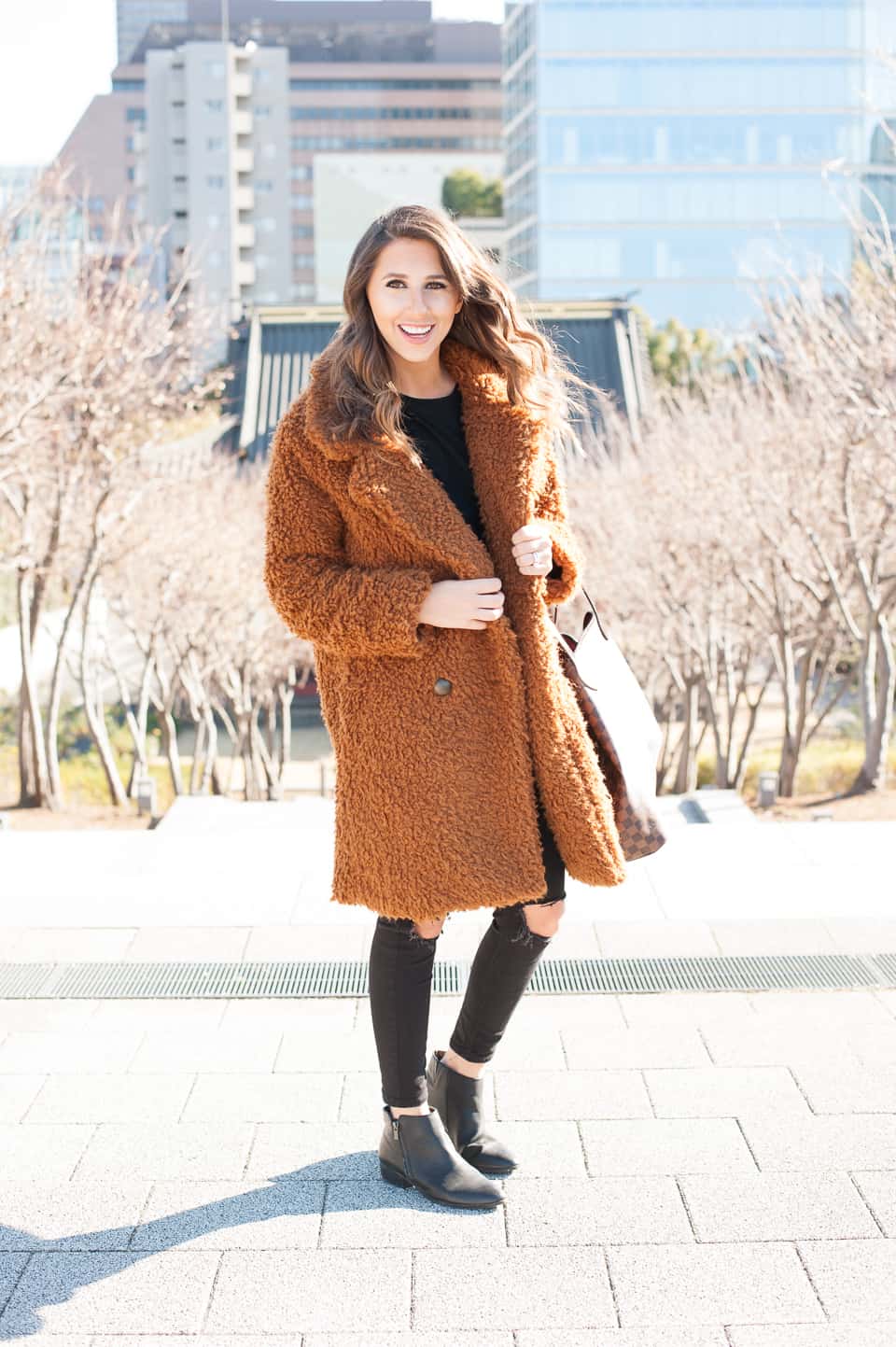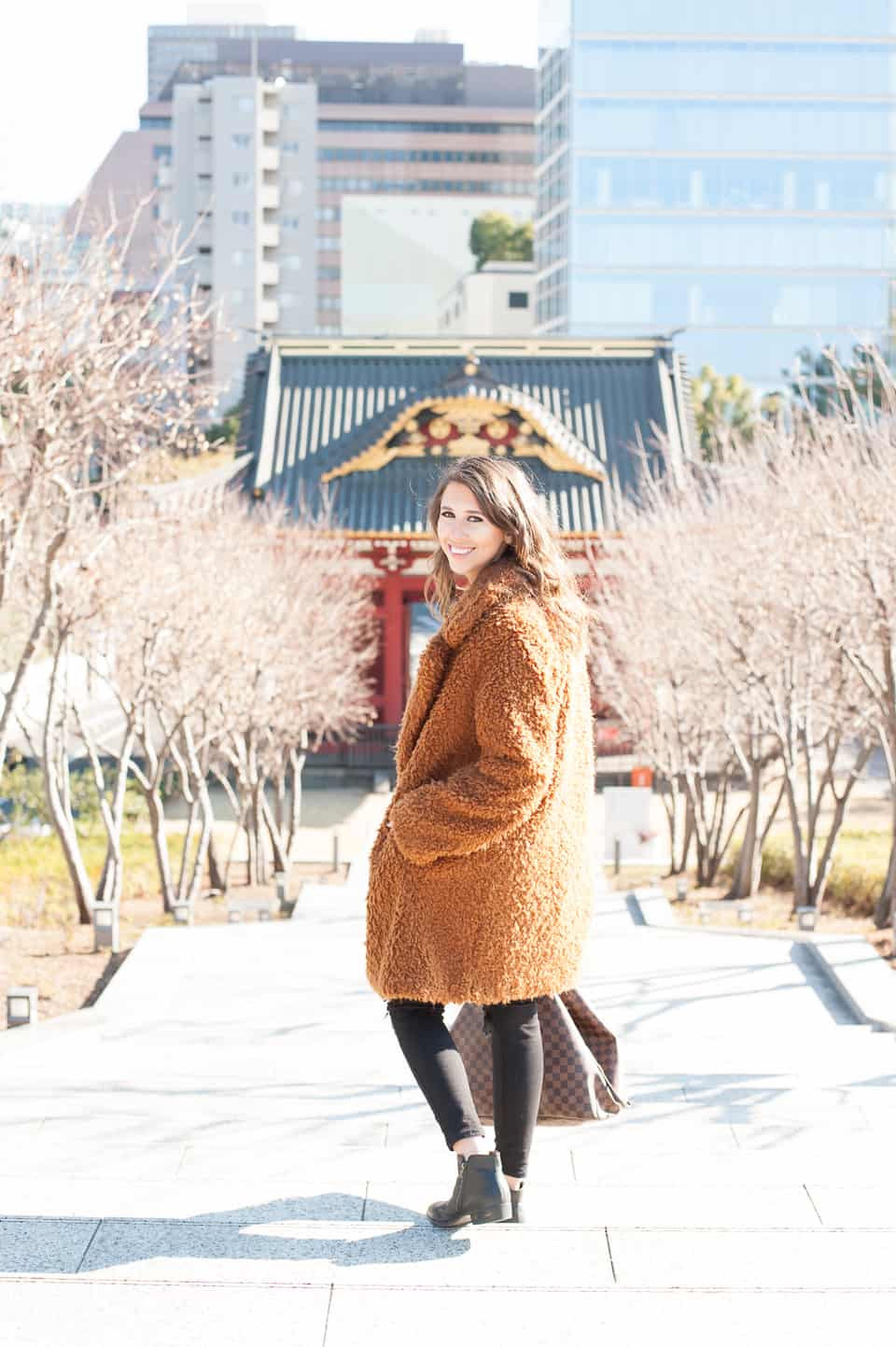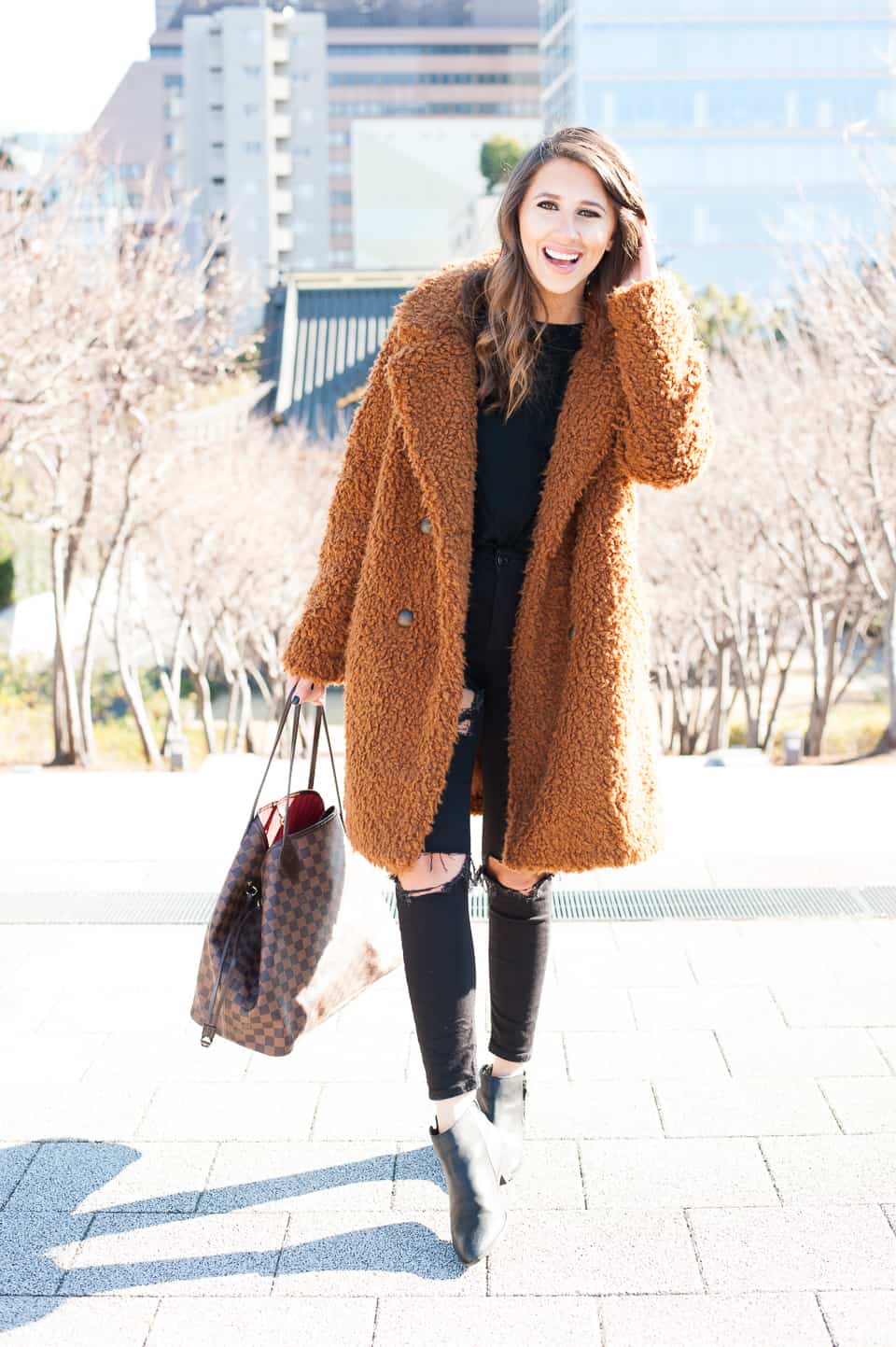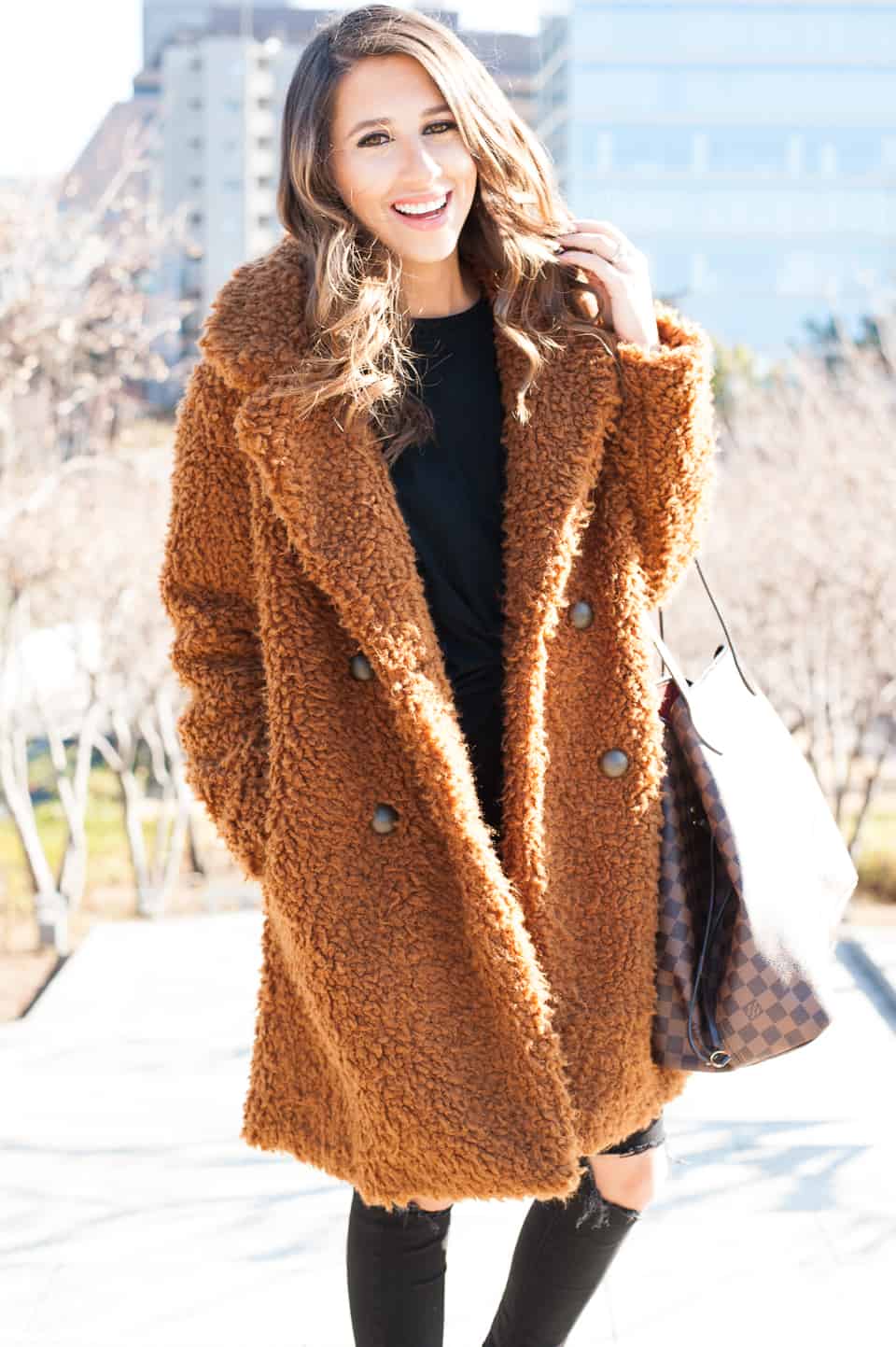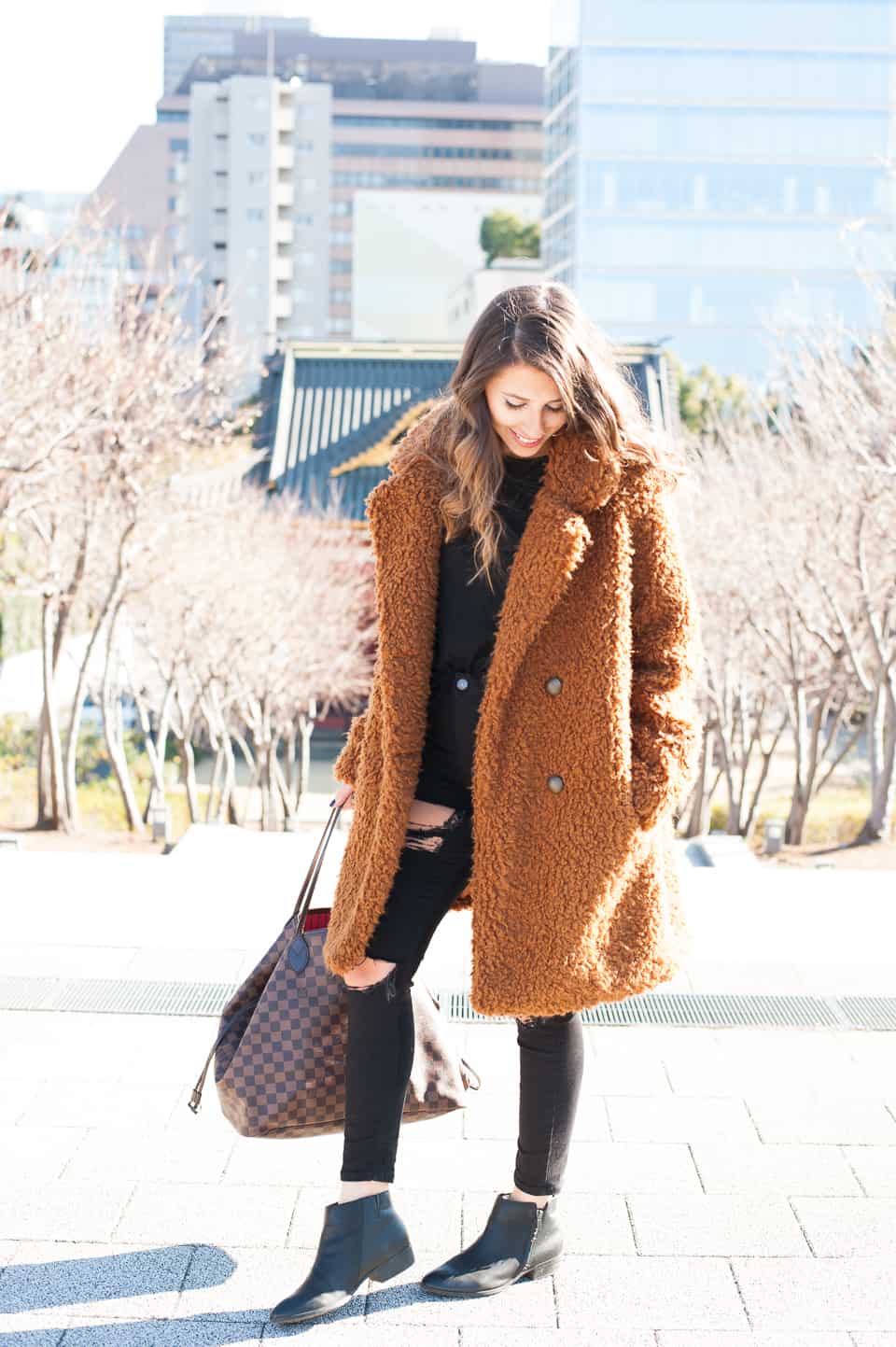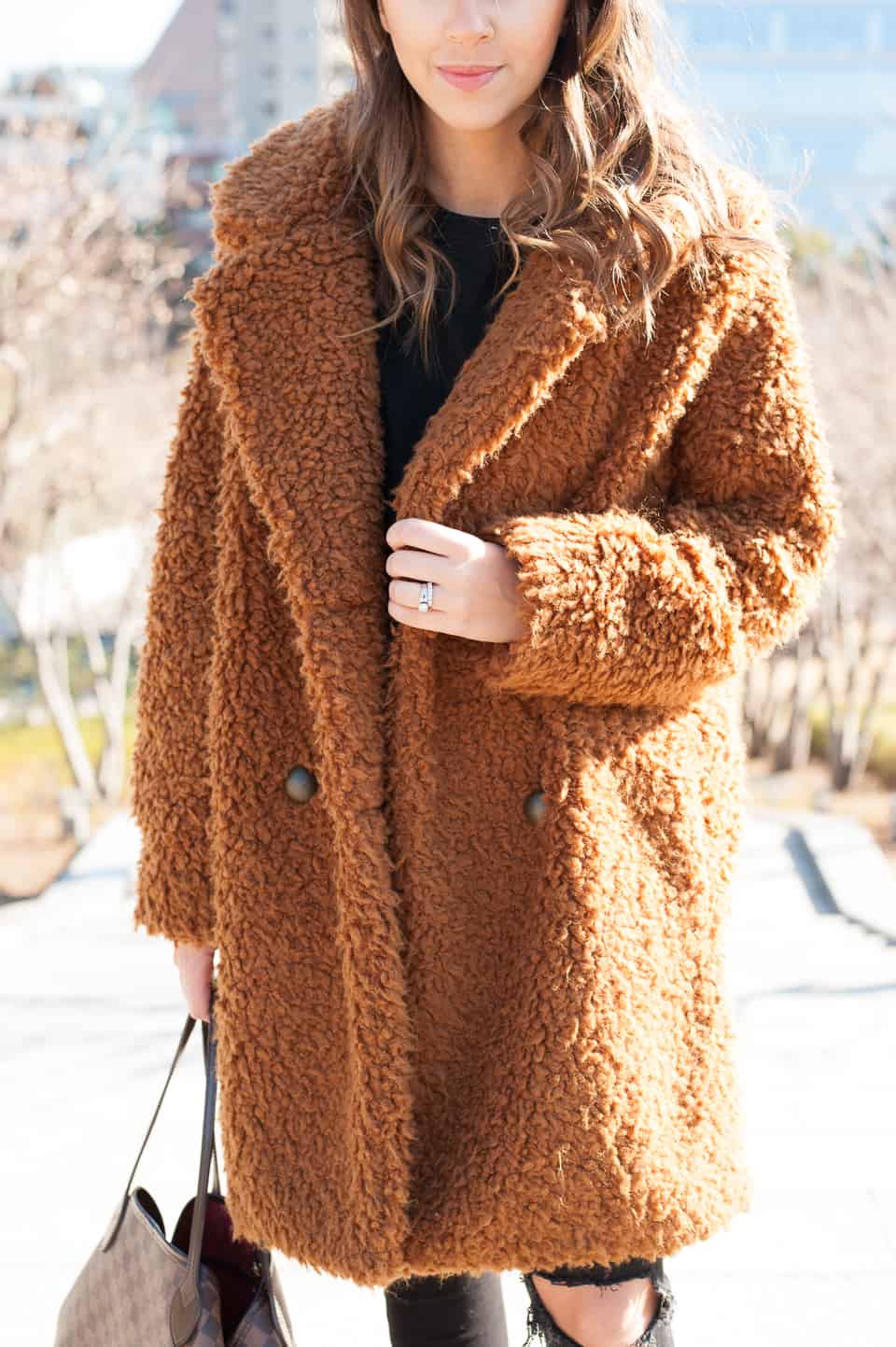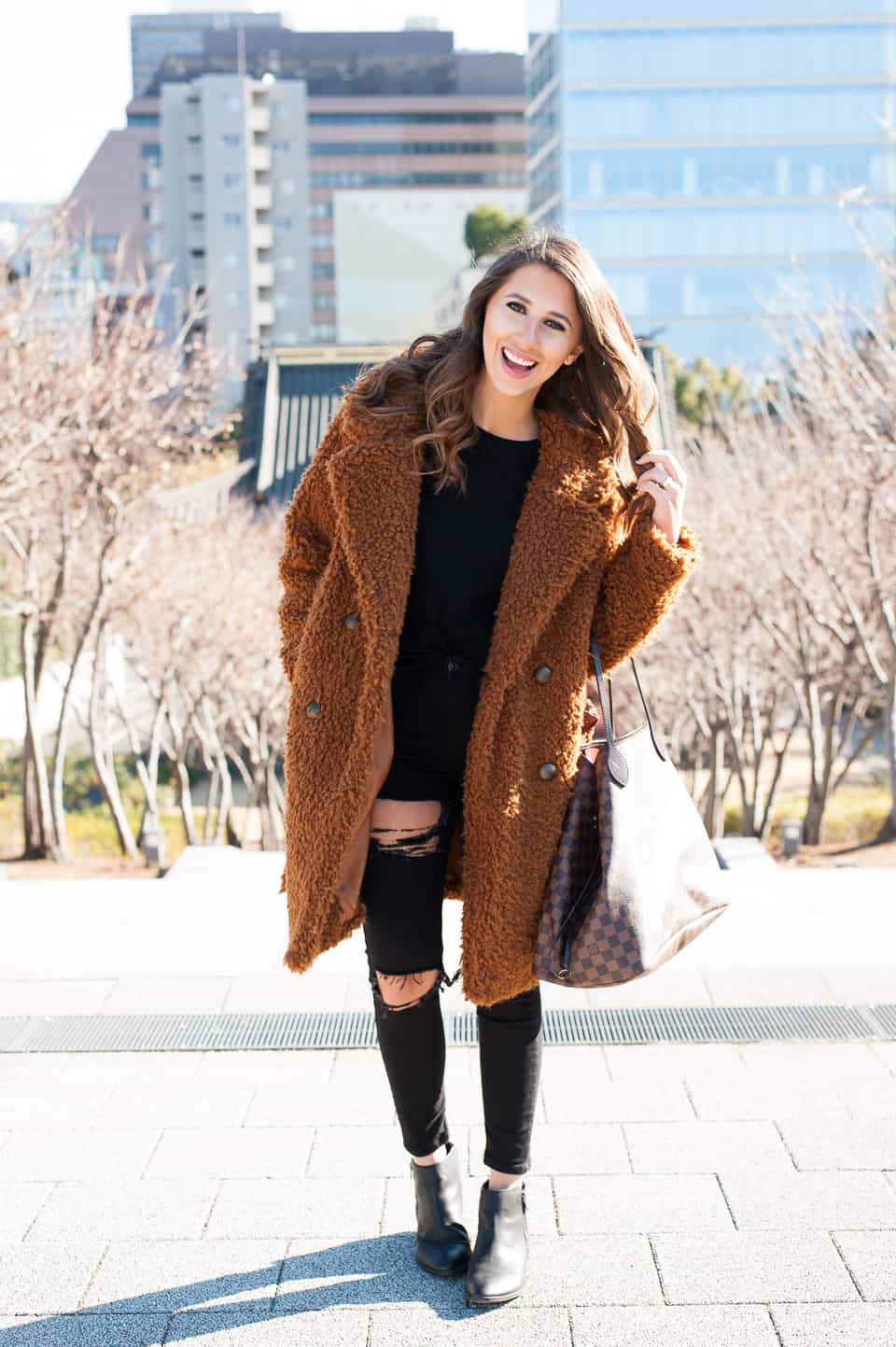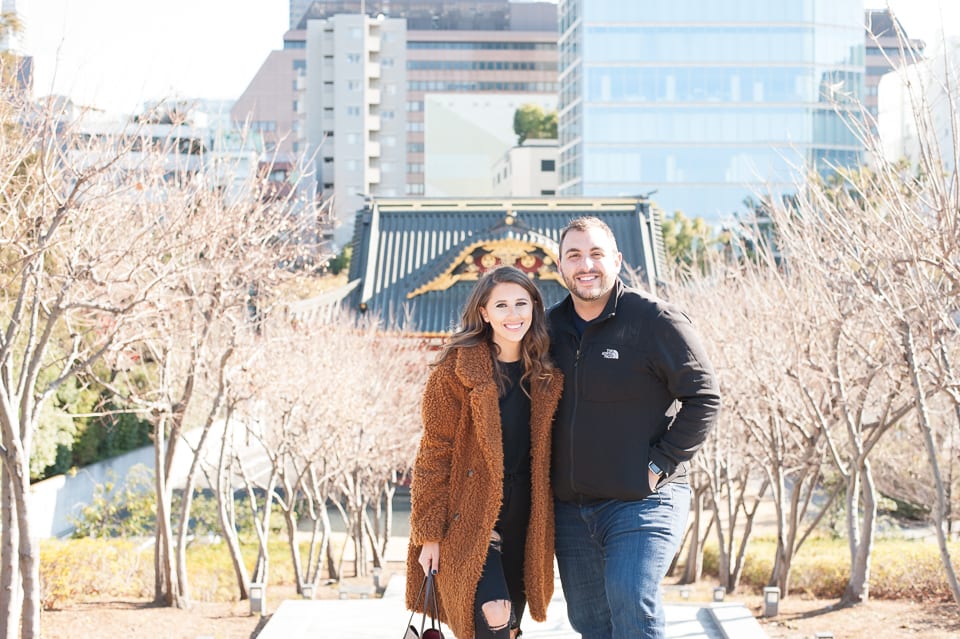 Coat: (Similar) | Top: Caslon | Jeans: Topshop  | Shoes: Sam Edelman |
Every time we travel, my goal is to bring back a clothing item that reminds me of our trip. I think of it like a souvenir since I am not huge on nick nacs but obviously I am a fan of clothes! While touring the streets of Tokyo, I couldn't help but notice their unique fashion taste. Everyone was out of the ordinary and had an array selection of the most beautiful coats I ever did see. A couple times this teddy bear style caught my eye and I thought it was so darn cute. Of course because it reminds me of my own Teddy bear and it also looks so darn cozy. We went straight to the mall on the last day of our trip and I hunted for hours for this coat, took a few hours! Now every time I wear it in Houston, it reminds me of our trip, which makes it that more special when I see it hanging in my closet.
I really do recommend collecting items on your trips that reminds you of the culture you visited. I started doing this when I was 13 on our trip to Jerusalem. Something in me was dying to find the perfect "Jesus-Sandals" that were authentic, sold in the hand-made shops. It took me a couple days to find a pair, but I still have those sandals and absolutely love them. Sometimes when a big coat like this one won't fit in my suitcase, I typically go for something smaller, like earrings, and I love that I have a huge selection of cultured earrings I have in my drawer!
PS – I keep procrastinating my Tokyo Travel guide since trying to remember the names of where we went and ate is SO HARD  but I promise I am working on it!