Let's Get Sunkissed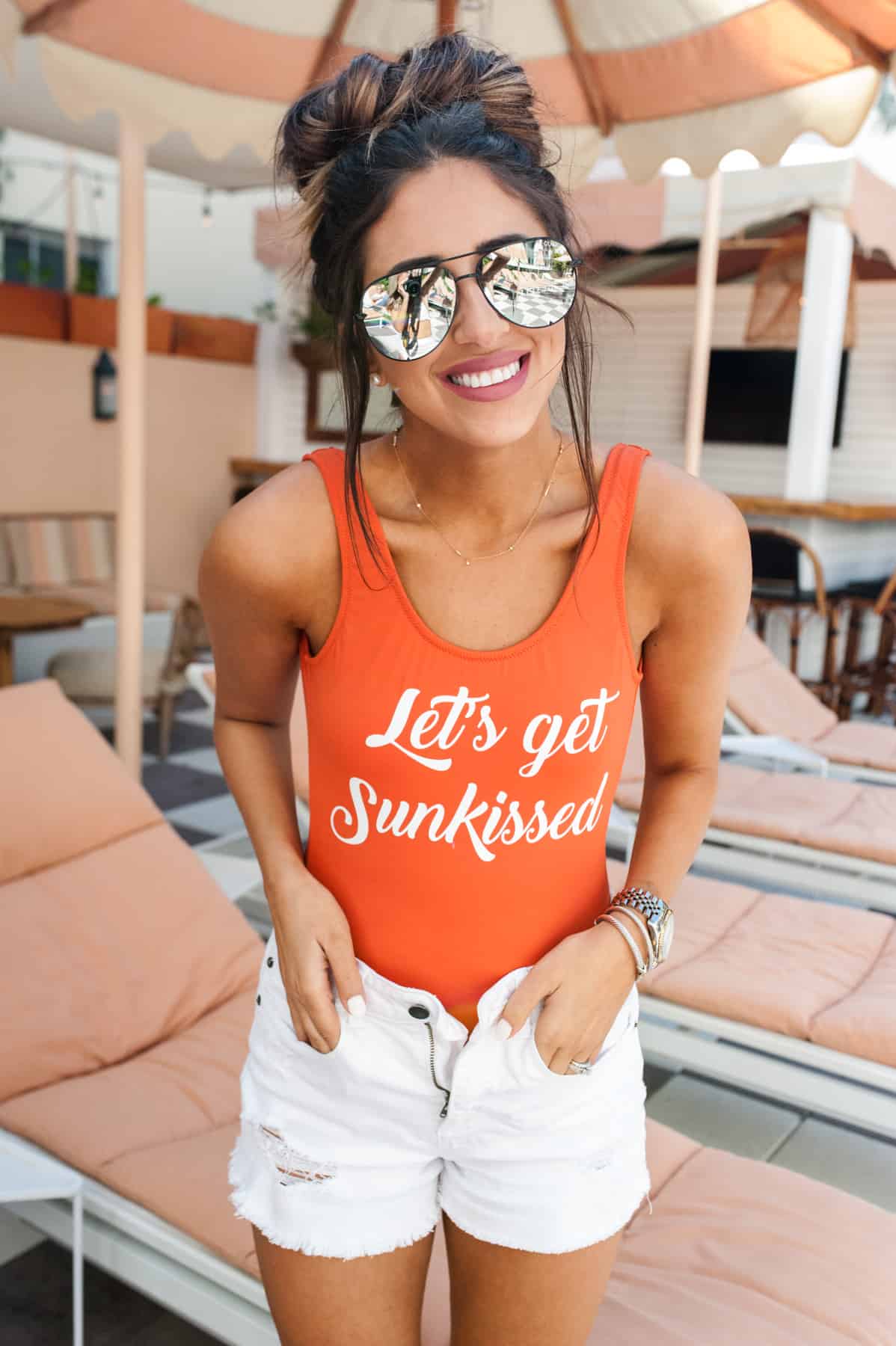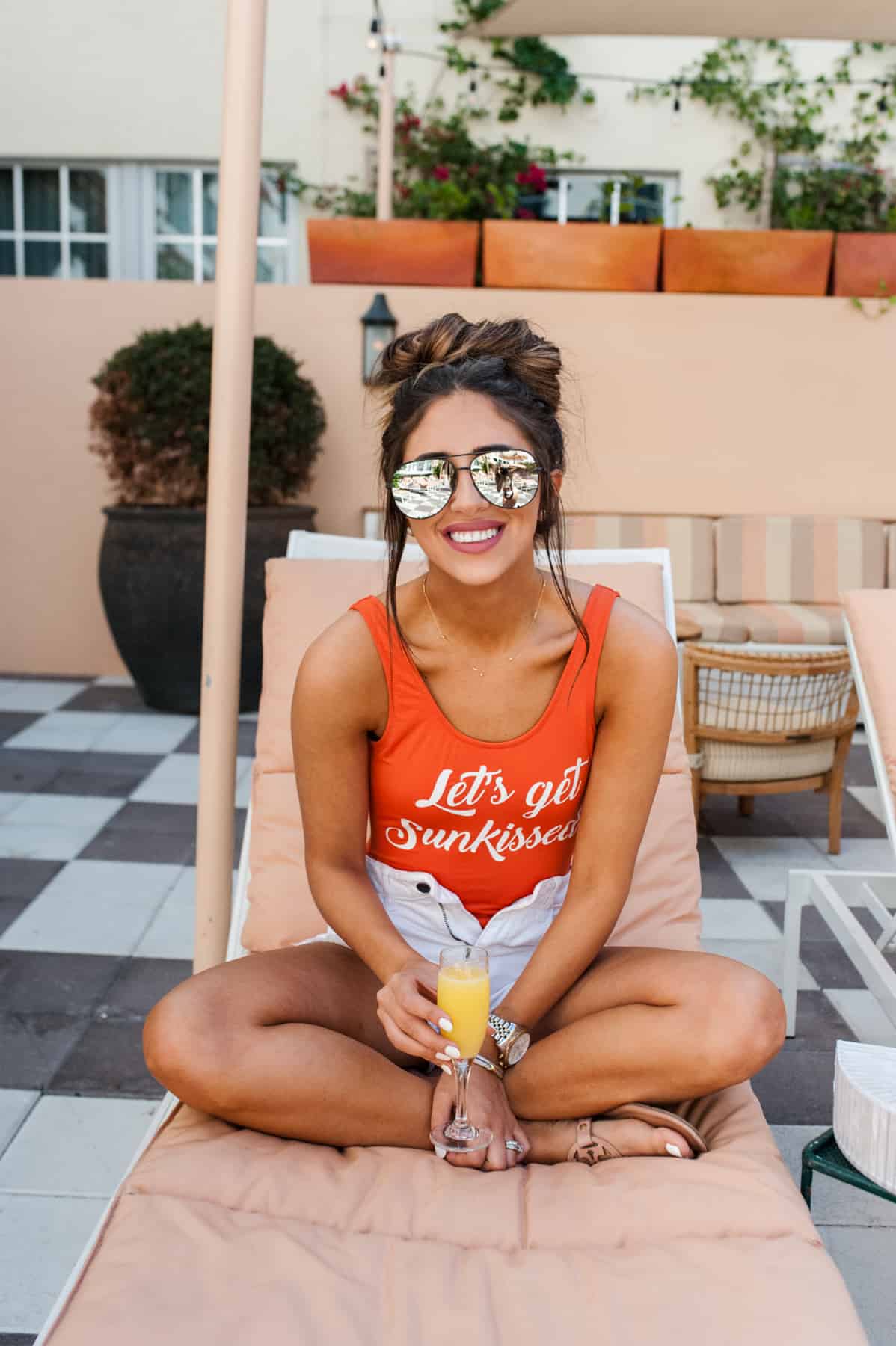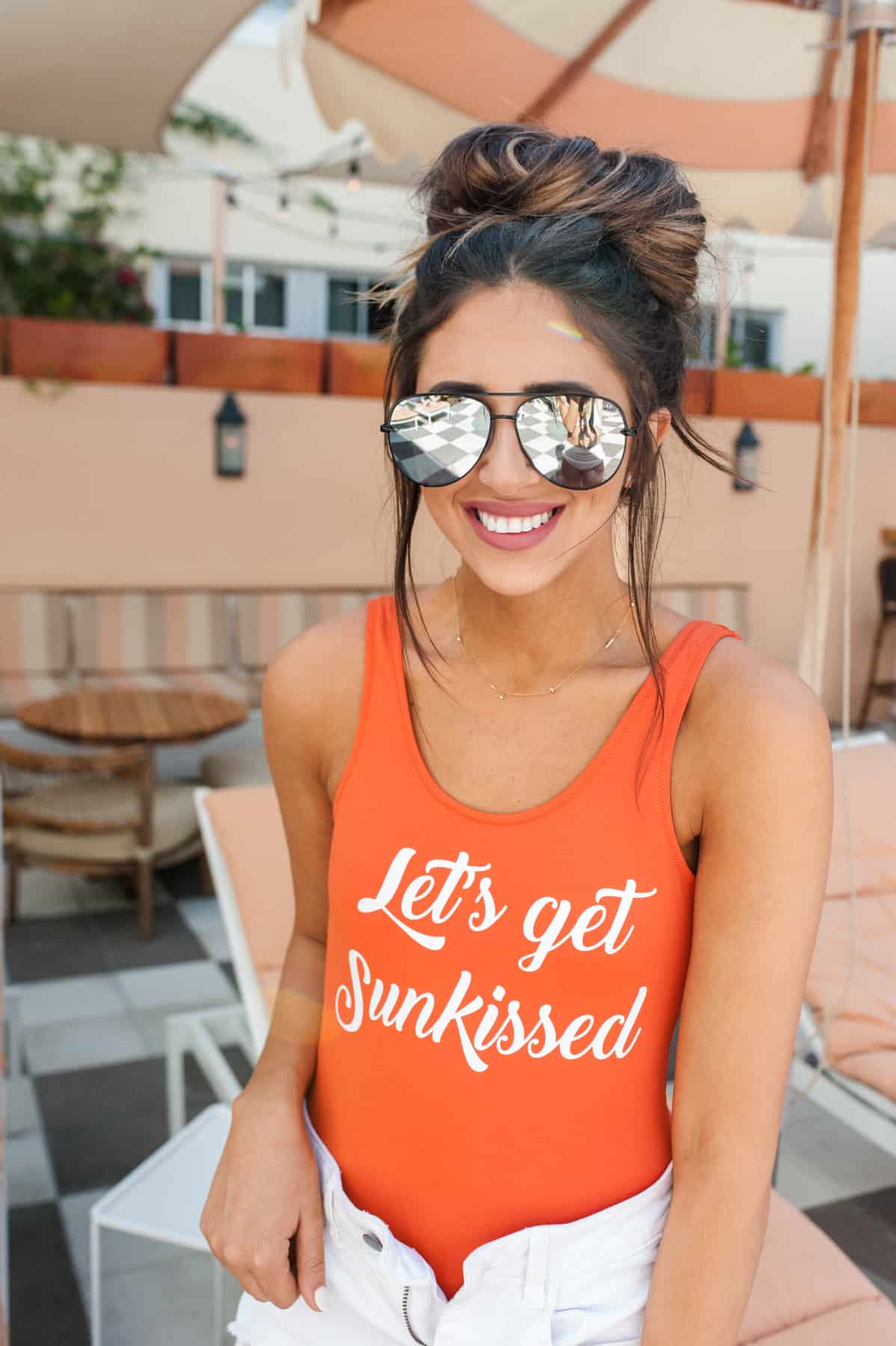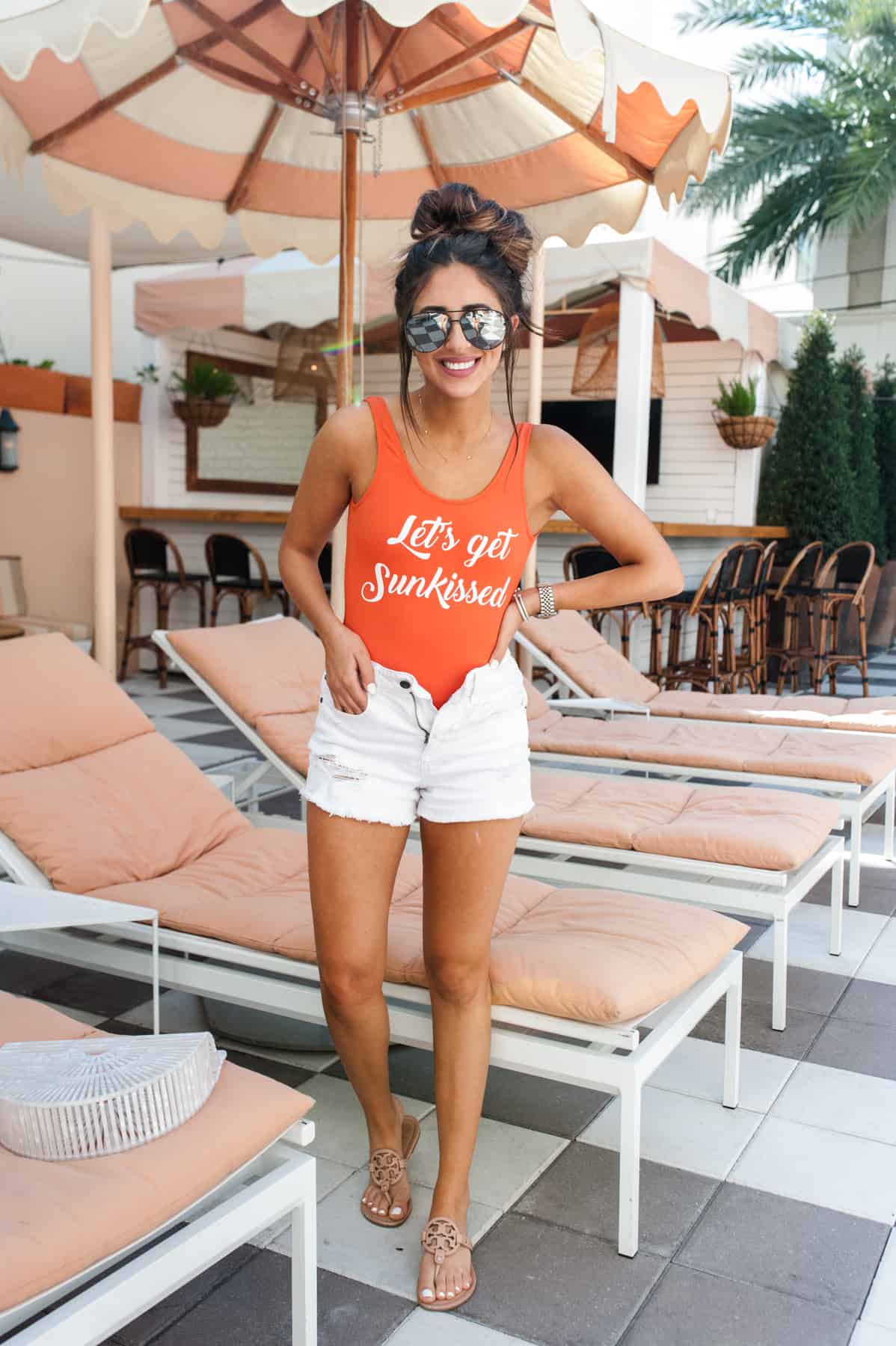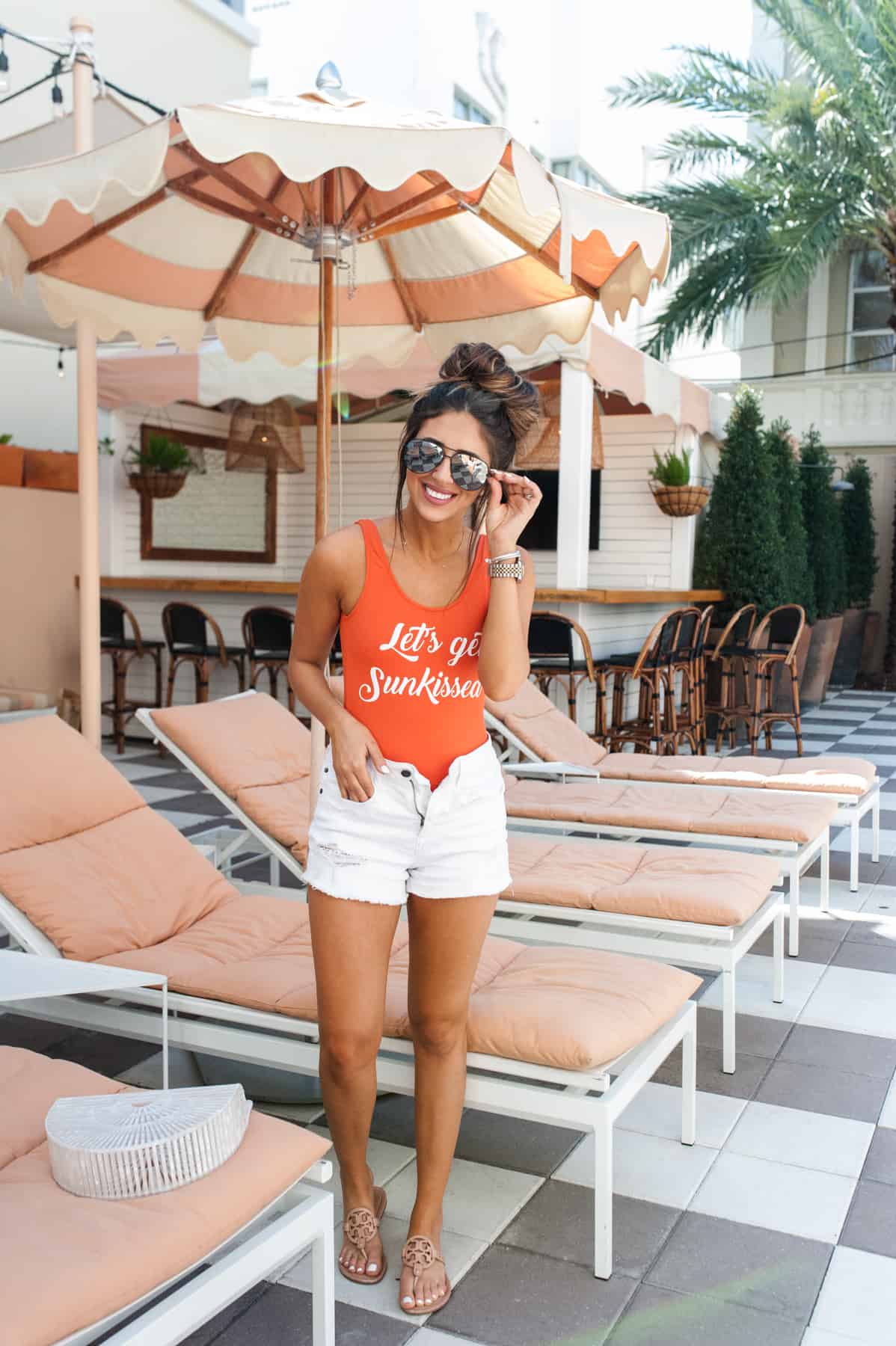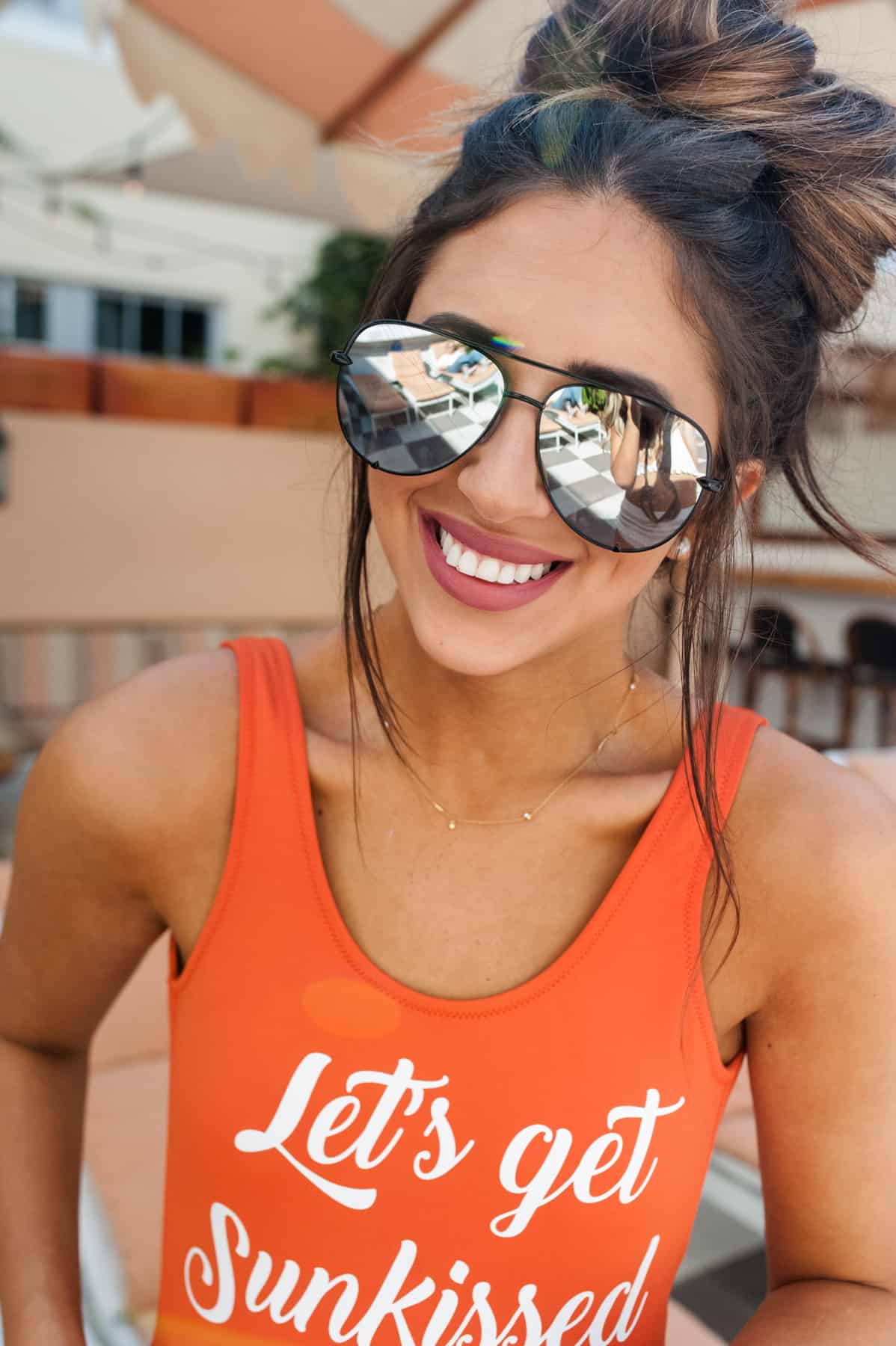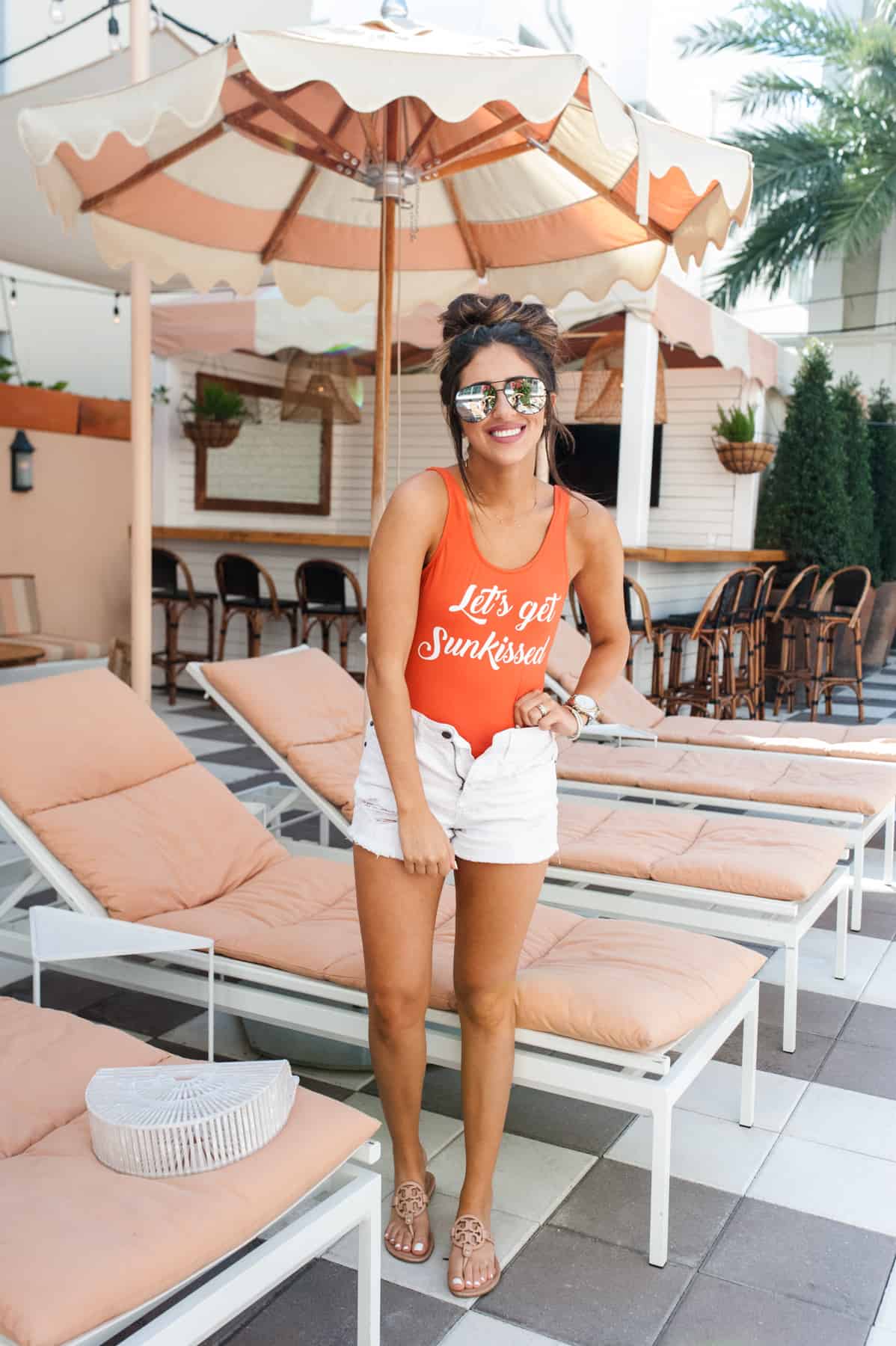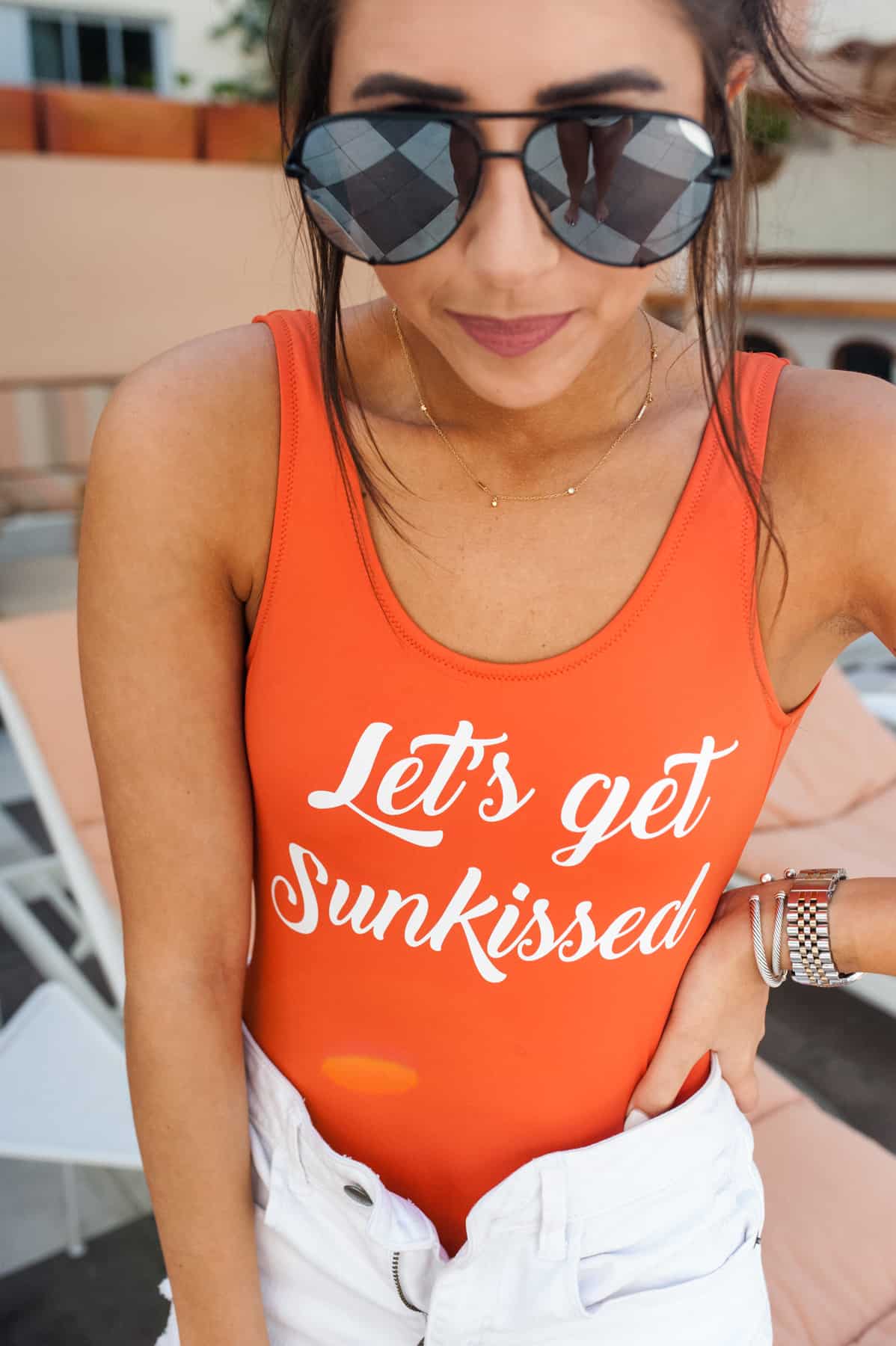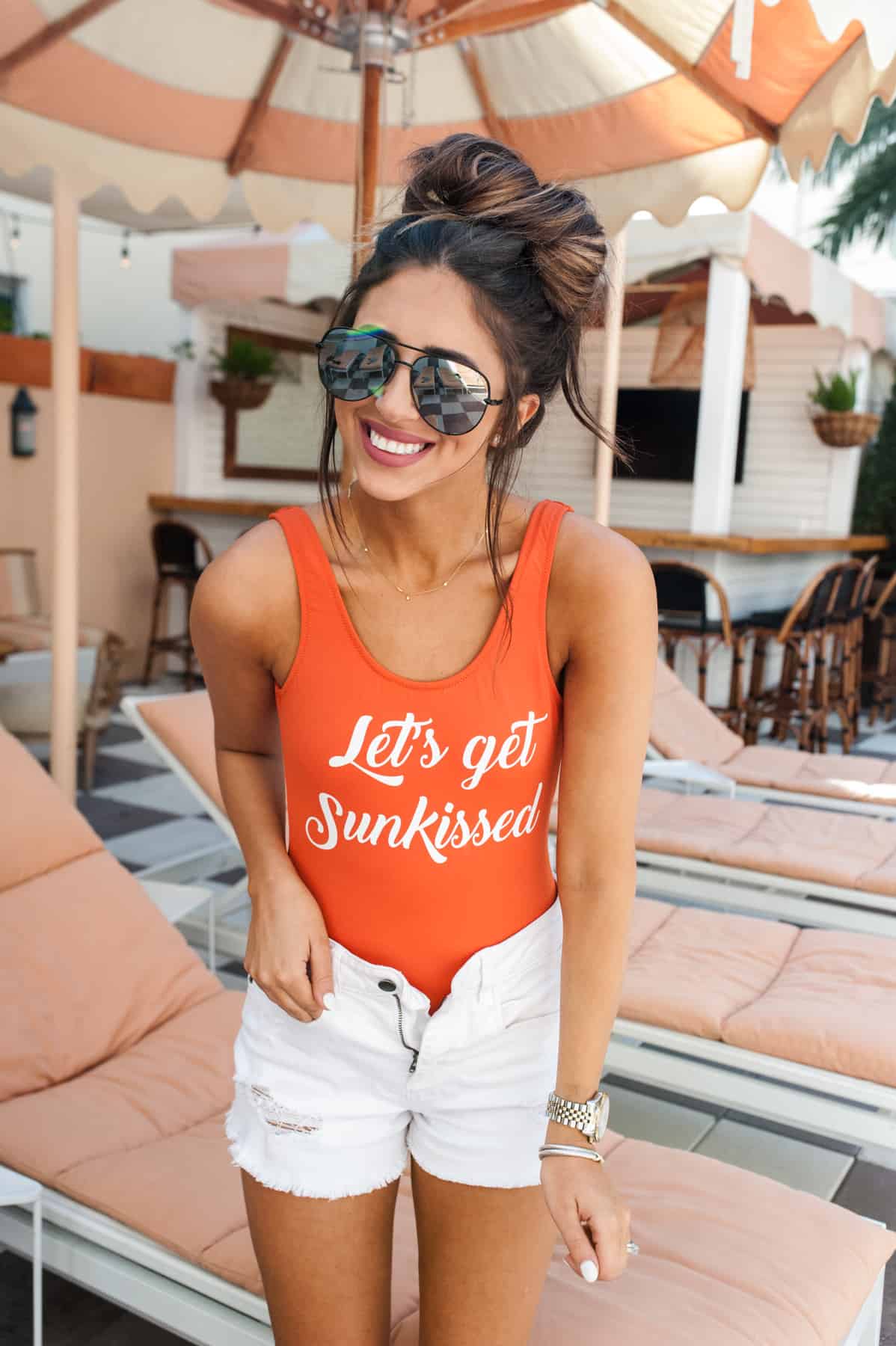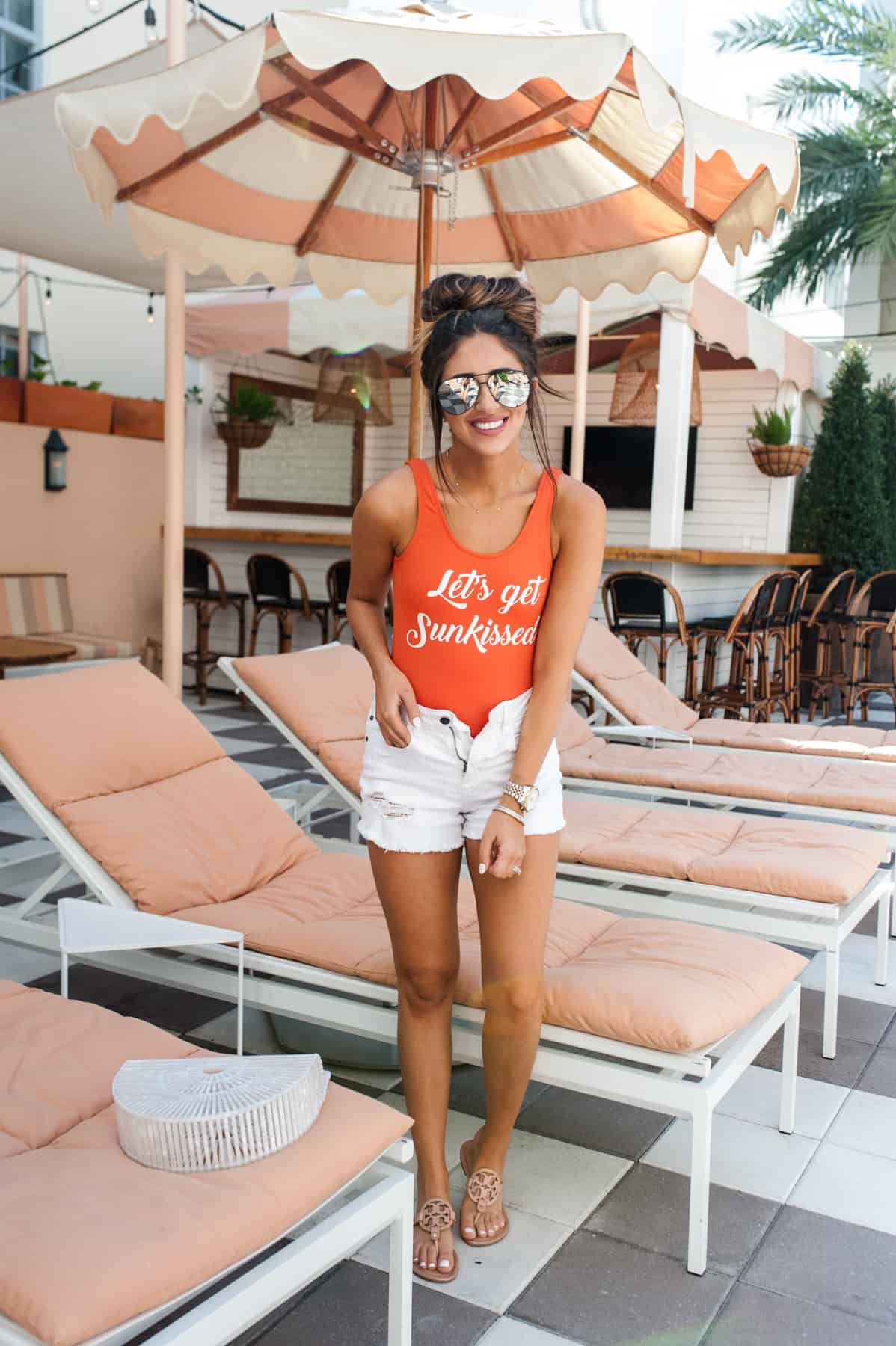 Let's Get Sunkissed
Swimsuit: Rhythm | Sunglasses: | Shorts: STS BLUE: |Sunglasses: Quay Australia | Purse: Gaia Ark | Shoes: Tory Burch
It's obviously no secret I love a good tan! Laying out by the pool is probably my favorite pass time. Funny story, I was a camp counselor during the summer I got married and my camp name was "Bridezilla Poolchilla". We went by our nicknames all summer long and basically, it's an interview process with the camp counselors and they asked me what my favorite hobby was and at the time it was laying by the pool haha! Ted thought it was embarrassing but it TOTALLY represents who I am. Just chillllll.
Since now I am older, I haven't been laying out because I am scared of sun damages. For my color, I have been using self-tanner! I get asked a lot about my self-tanner and I am happy to help solve your pasty problems! Personally, I feel my best when I have color on me. I also am half Middle Eastern so I already have an olive skin complexion!
Basically, I either use St. Tropez tanning lotion (must use with a mitt) or I will run to just about any spray tan salon around me for a light spray! I alternate all the time on what I do just depending on my schedule. Be sure to not stop while applying on a certain area. It dries fast so be consistent and rub in well! While I travel, I never leave without my mitt and tanning lotion unless I just got a spray. If I get a spray, I do not sleep in it and lightly rinse about 5 hours after the spray! I get really dark fast! I try to hydrate my skin daily to keep the tans last long. I typically can go like 4ish days without reapplying if I don't rinse every night!
I really hope this helps with your suntan questions! Let me know if you have any other in the comments :) Oh and I know my comments have been broken for the longest time. I NEED to fix that! I know only a handful can comment on my posts so I plan on looking into that today. If that happens to you, you can email me with any questions: [email protected]! Happy FRIDAY!!