Athleisure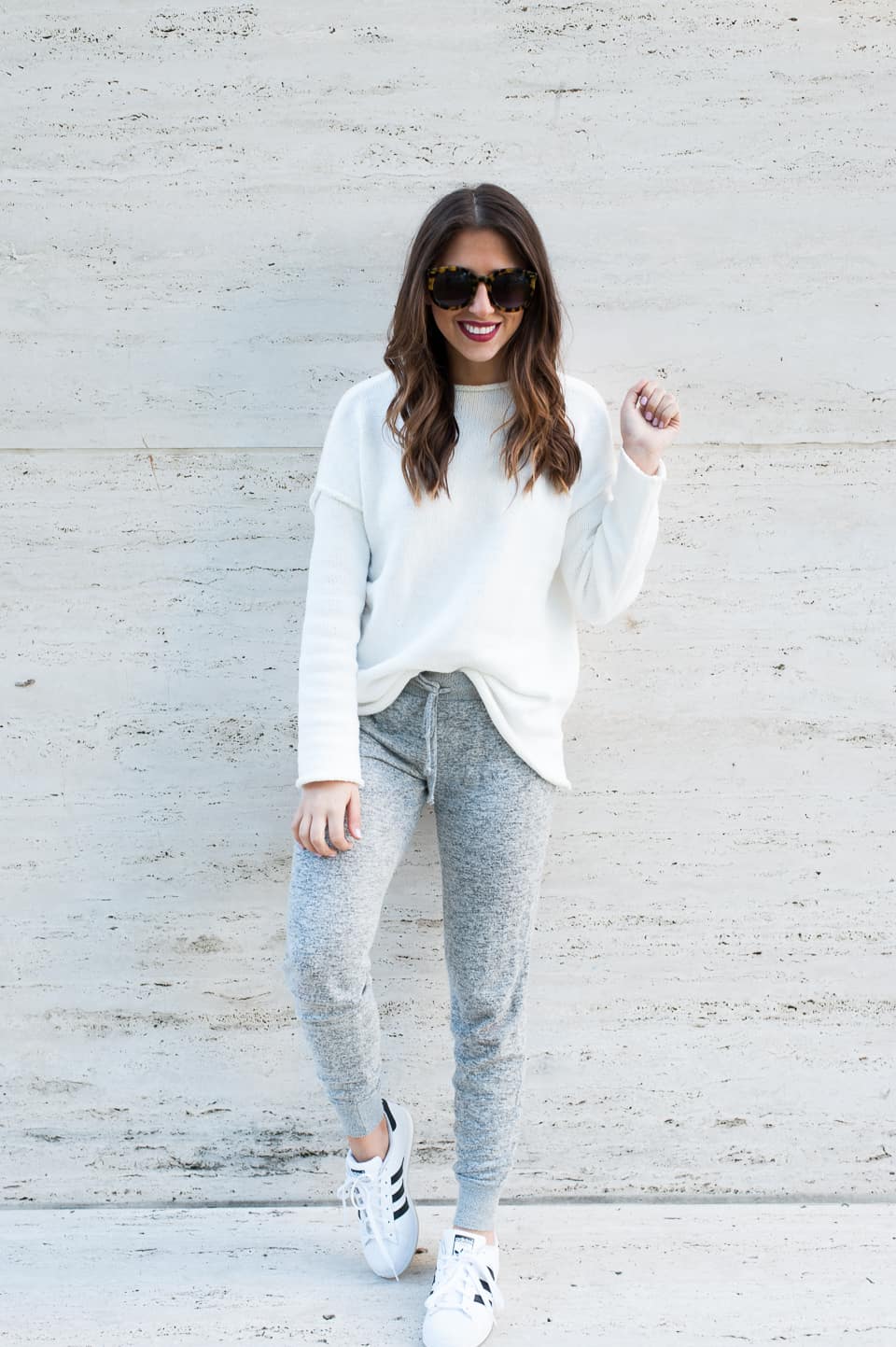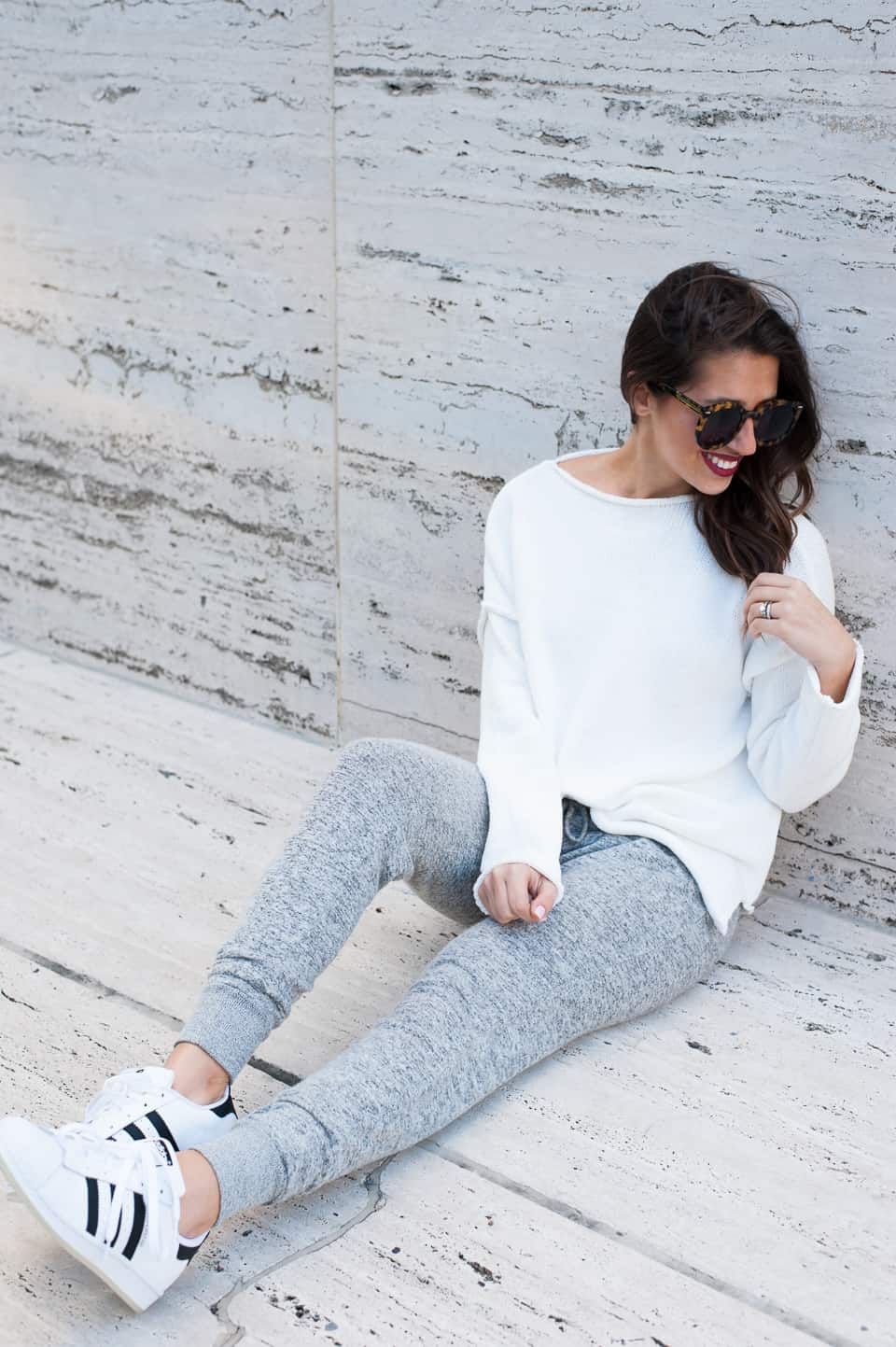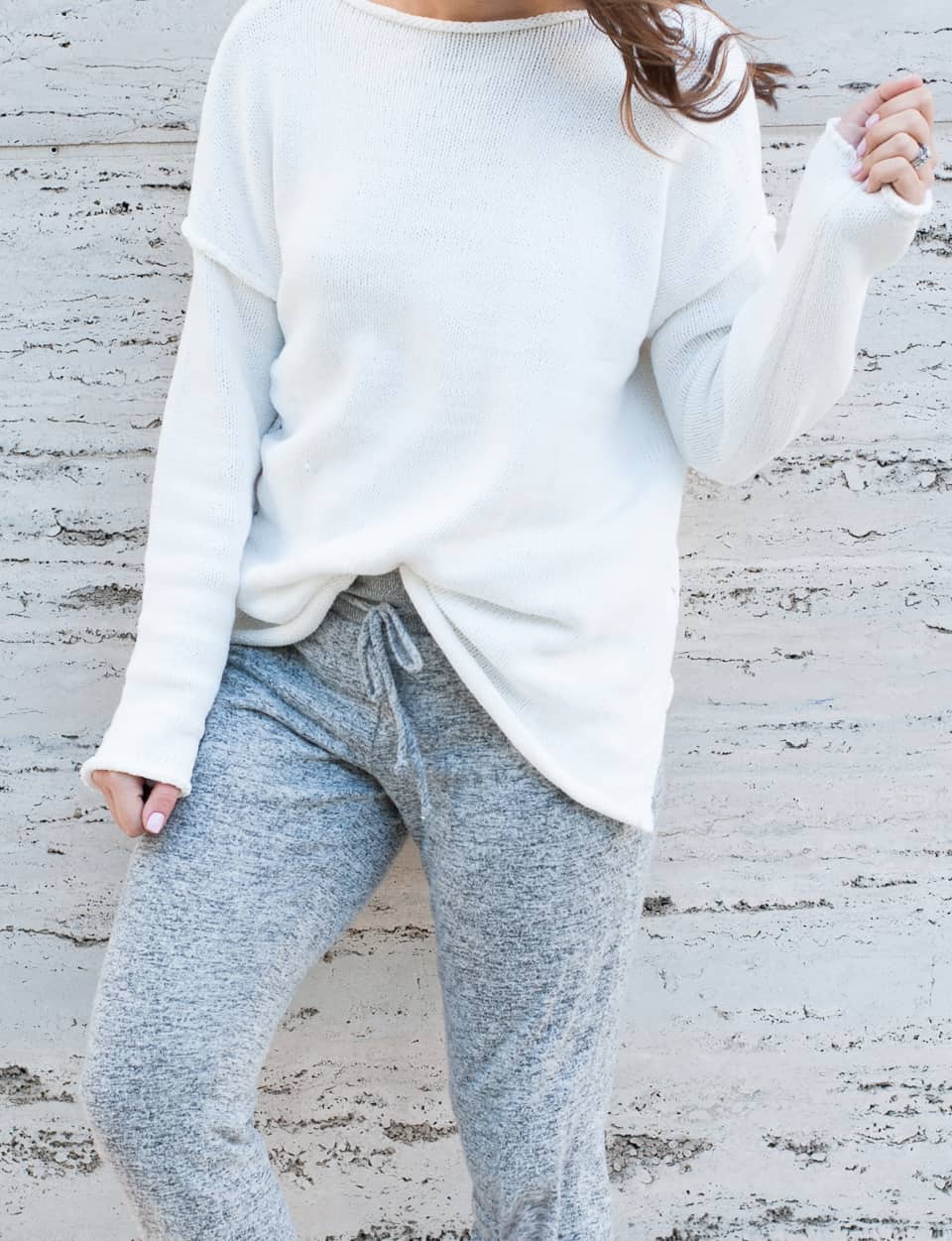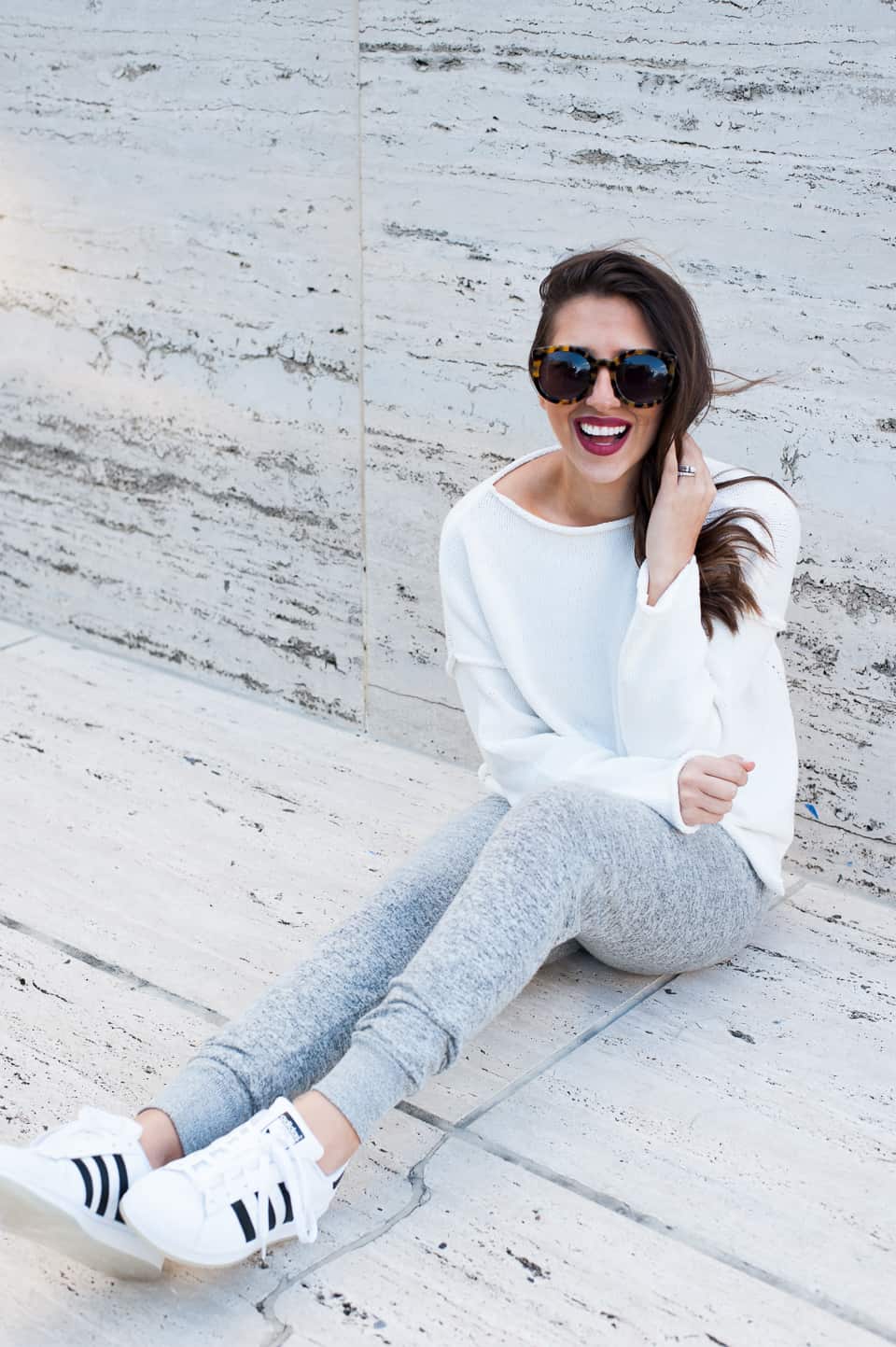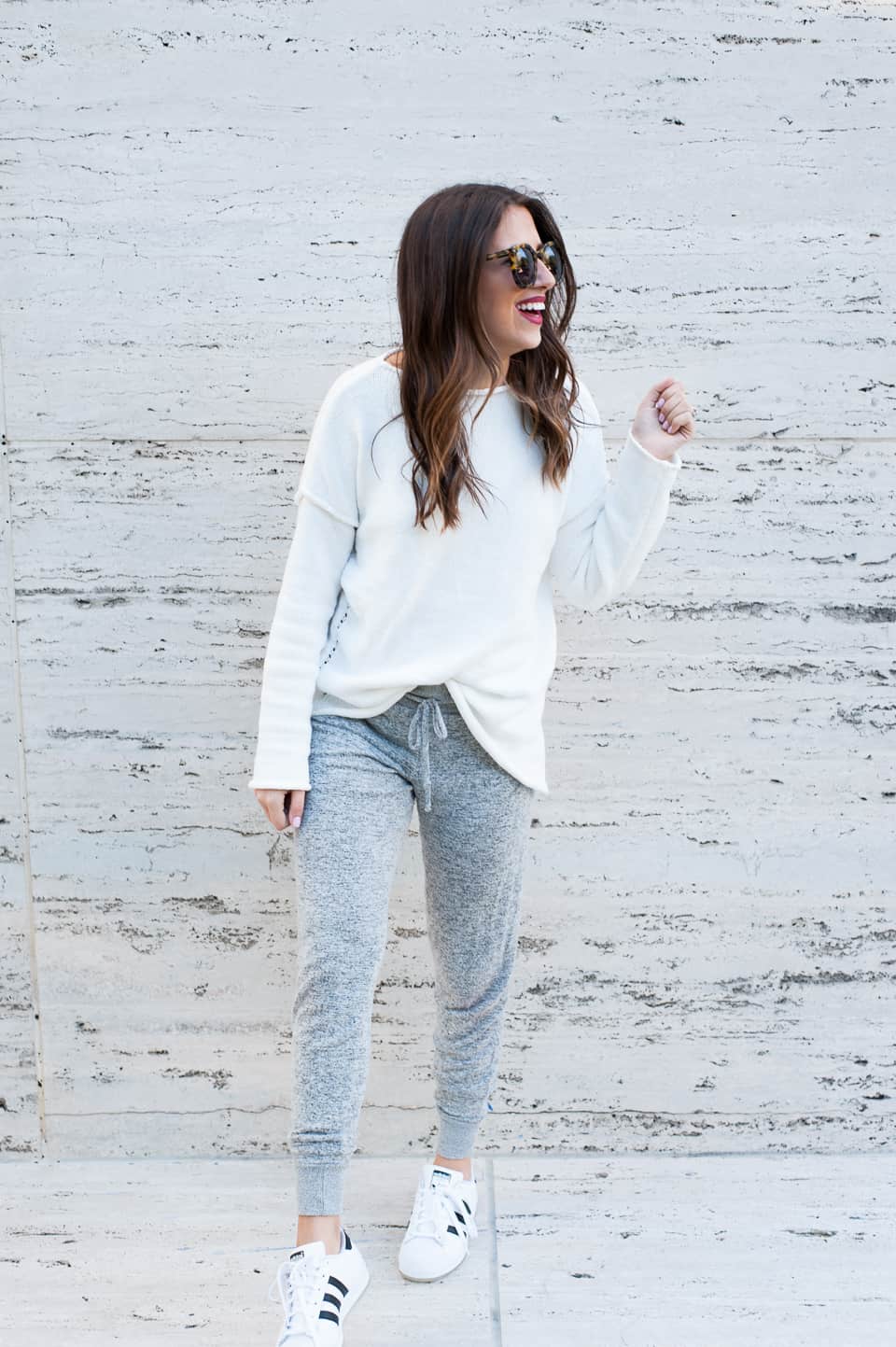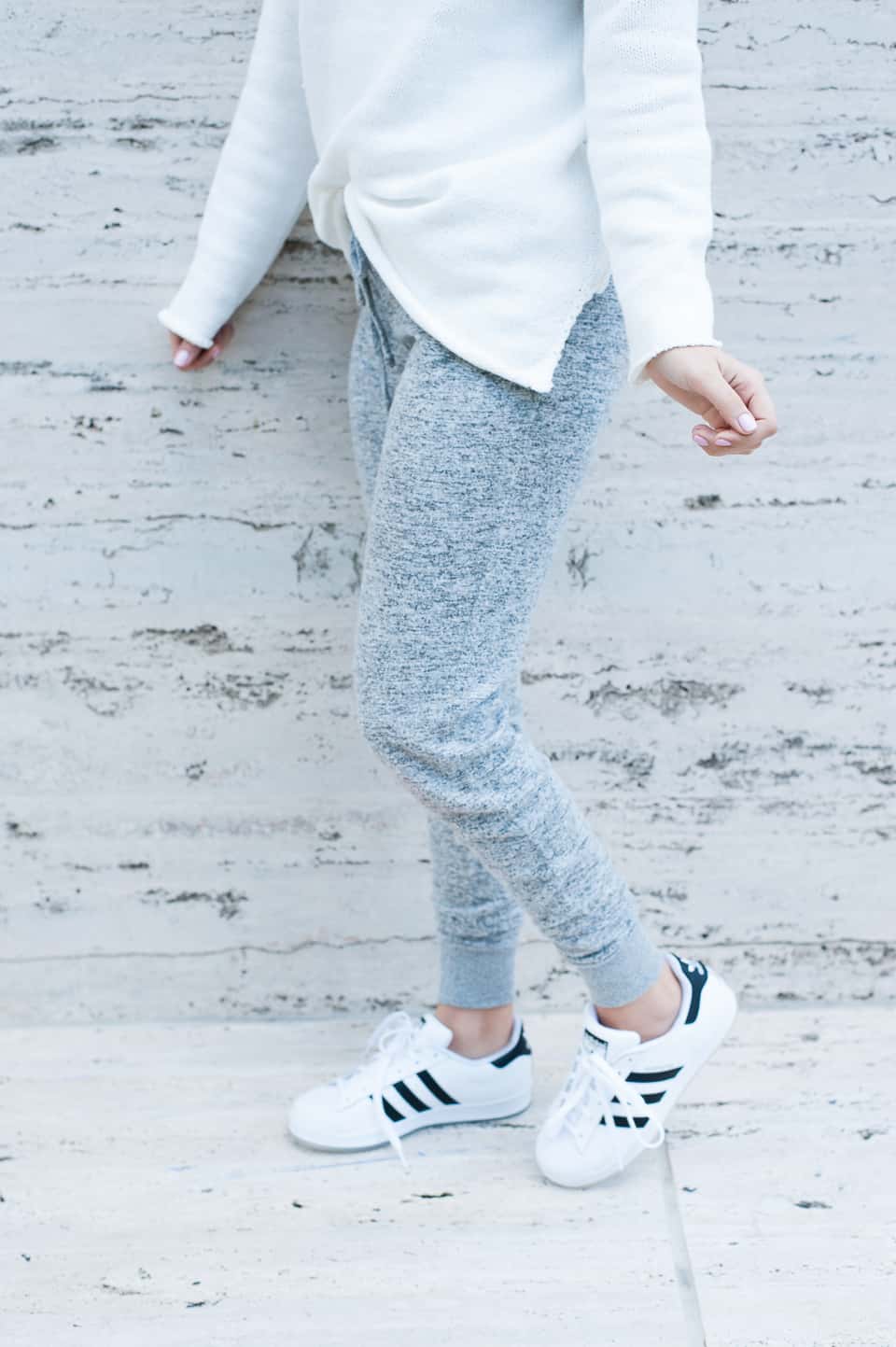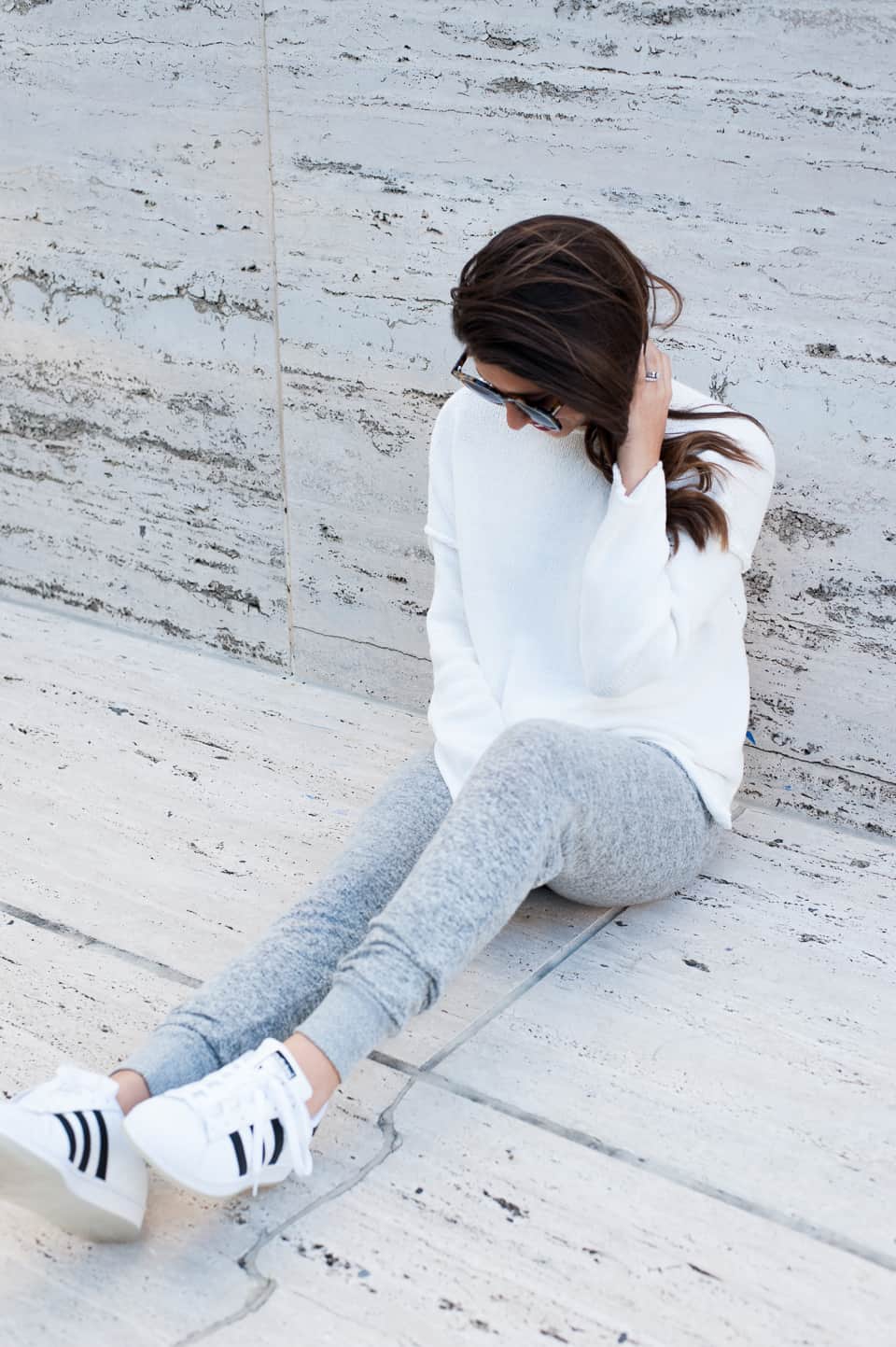 Top: JOA | Joggers: Make + Model | Tennis: Adidas | Sunnies: Karen Walker
Athleisure has been all the rage lately! But can you blame everyone? Comfort has been a main priority for people these days, and I am all-aboard the comfort train. I mean the benefits are endless. I no longer have to worry about changing my pants when leaving the house #bonus, but this also means I've been wearing these pants for the past 2 days (no judge zone). These are made with such soft, delicate material. I promise, it feels incredible! The downside, Ted is starting to notice that I've been wearing these for far too long, so I have to change out eventually.
Now, let's talk about this sweater. The other day, Ted and I were looking to do some errands around town after church, and he was in his jeans and black tee (typical, he loves his V-neck black tee's), and I really wanted to change into something comfortable. Well, if you read closely above, I grabbed these joggers, but I wanted to add a little pop in my outfit (mostly to make sure if I ran into anyone, they wouldn't think I just gave up on life, haha). I threw on this sweater and it was perfect! Not only was it stylish, but I was in a whirlwind of comfort. Which means, I have been wearing this complete outfit for 2 days straight (I may be confessing too much around here, lol). I also threw on some sunnies and add a red lip to glam up the look. I think I may have found my go-to outfit.
Lastly, I need your help! Athleisure wear is perfect for those work out peeps that go from the gym to wanting to run around town. Well, in my case, I've just been using athleisure wear to just run around town. I haven't seen the gym since June 2016! January was supposed to be the month of GETTING back into it like I shared here #typical but you know how that goes. Ted always bugs me to go when he's getting to the gym, but he's too sweet and always gives me a pass. Between work and putting together the new condo, I have been swamped, but I need to include gym time!
What do you guys use as motivation to get to the gym? I am thinking of getting a trainer for like once a week to help motivate me, but who knows if that will work :).