Springtime Look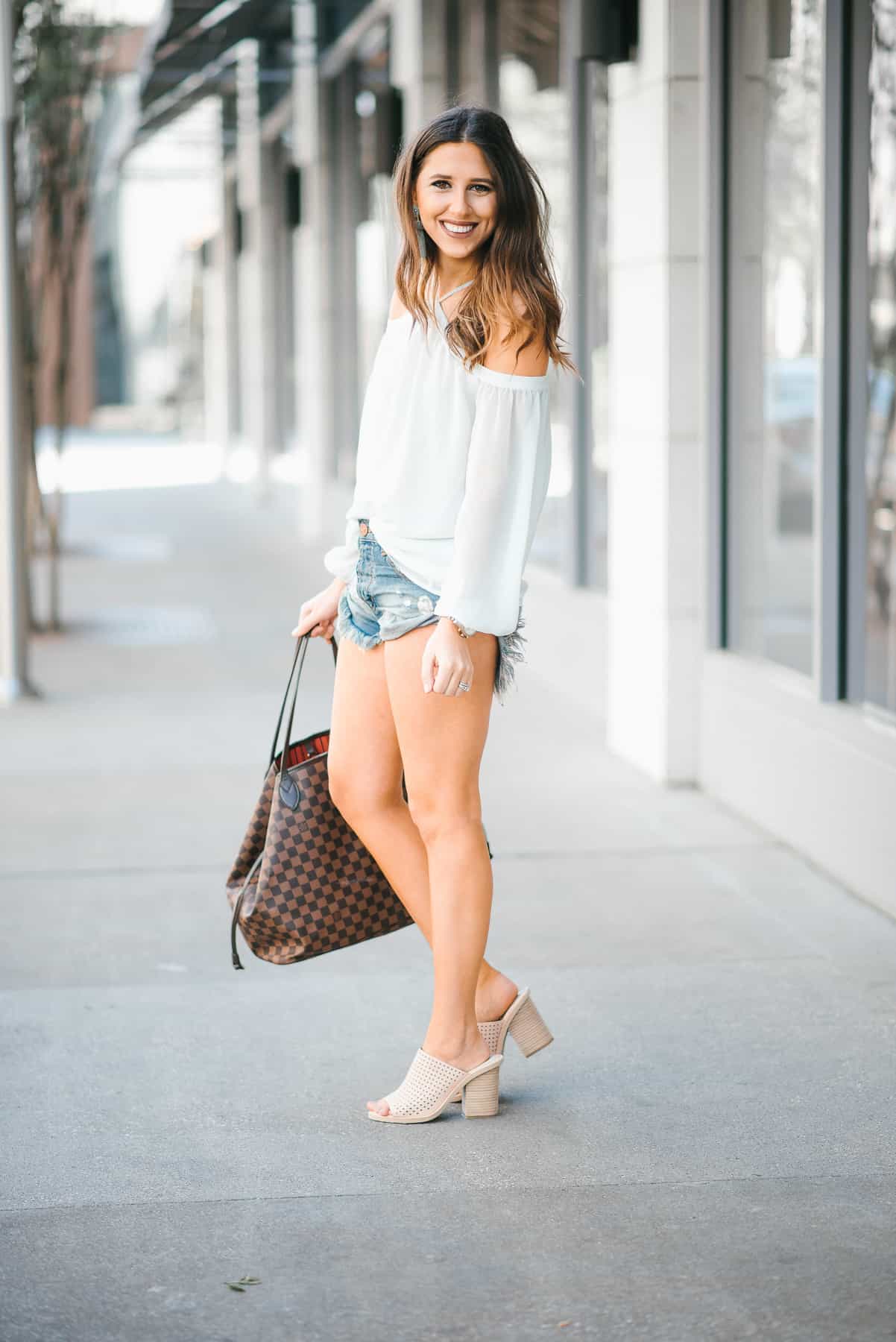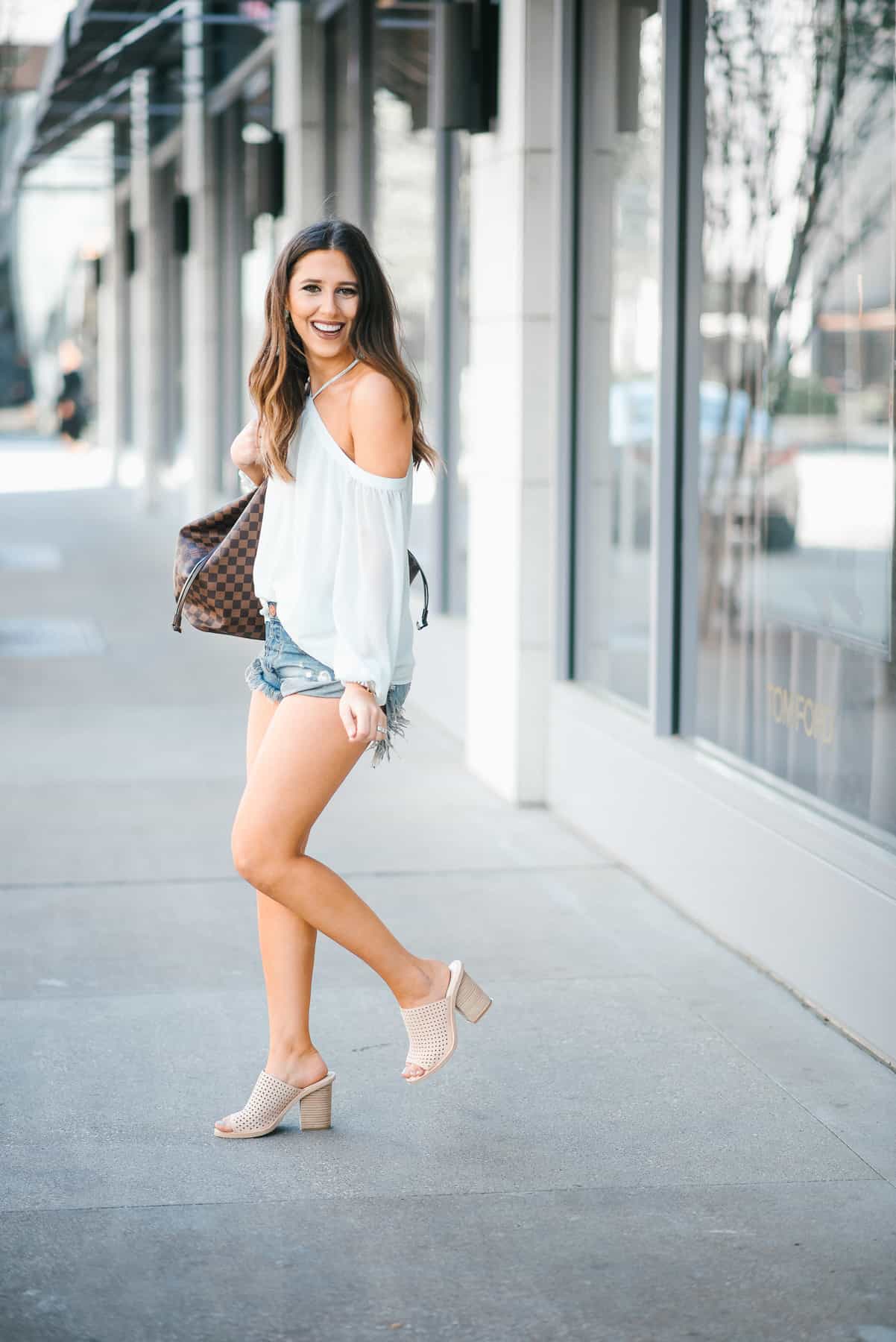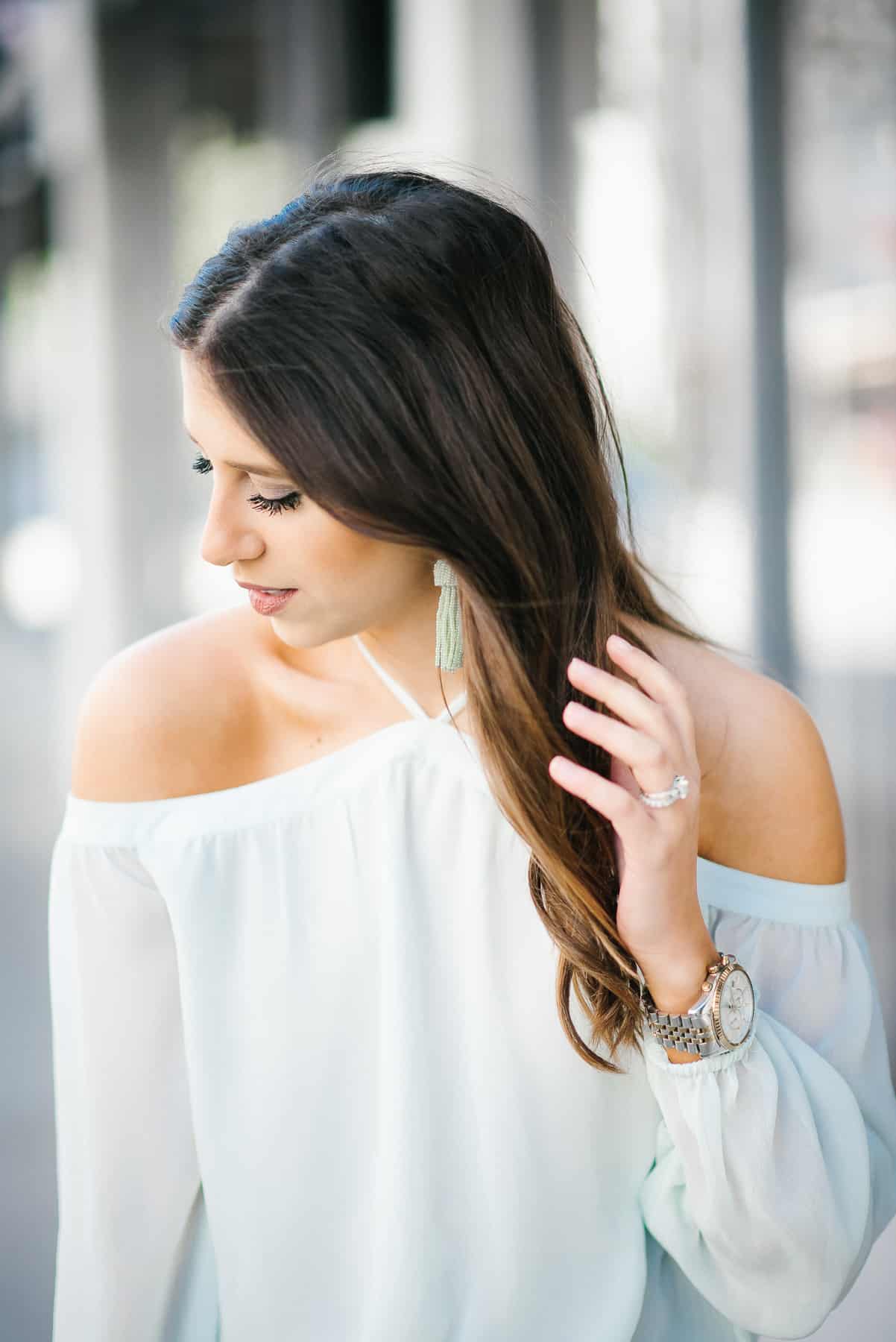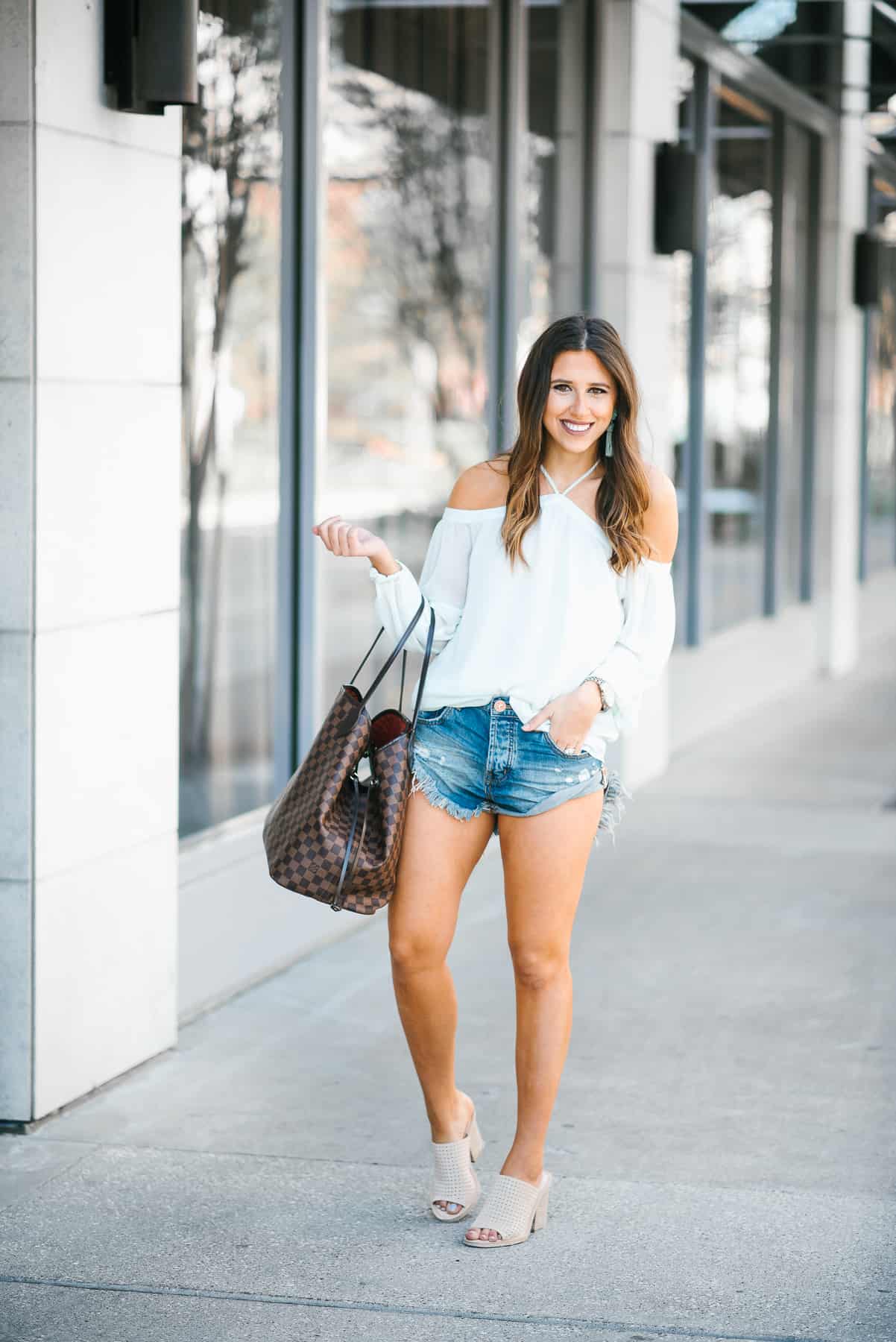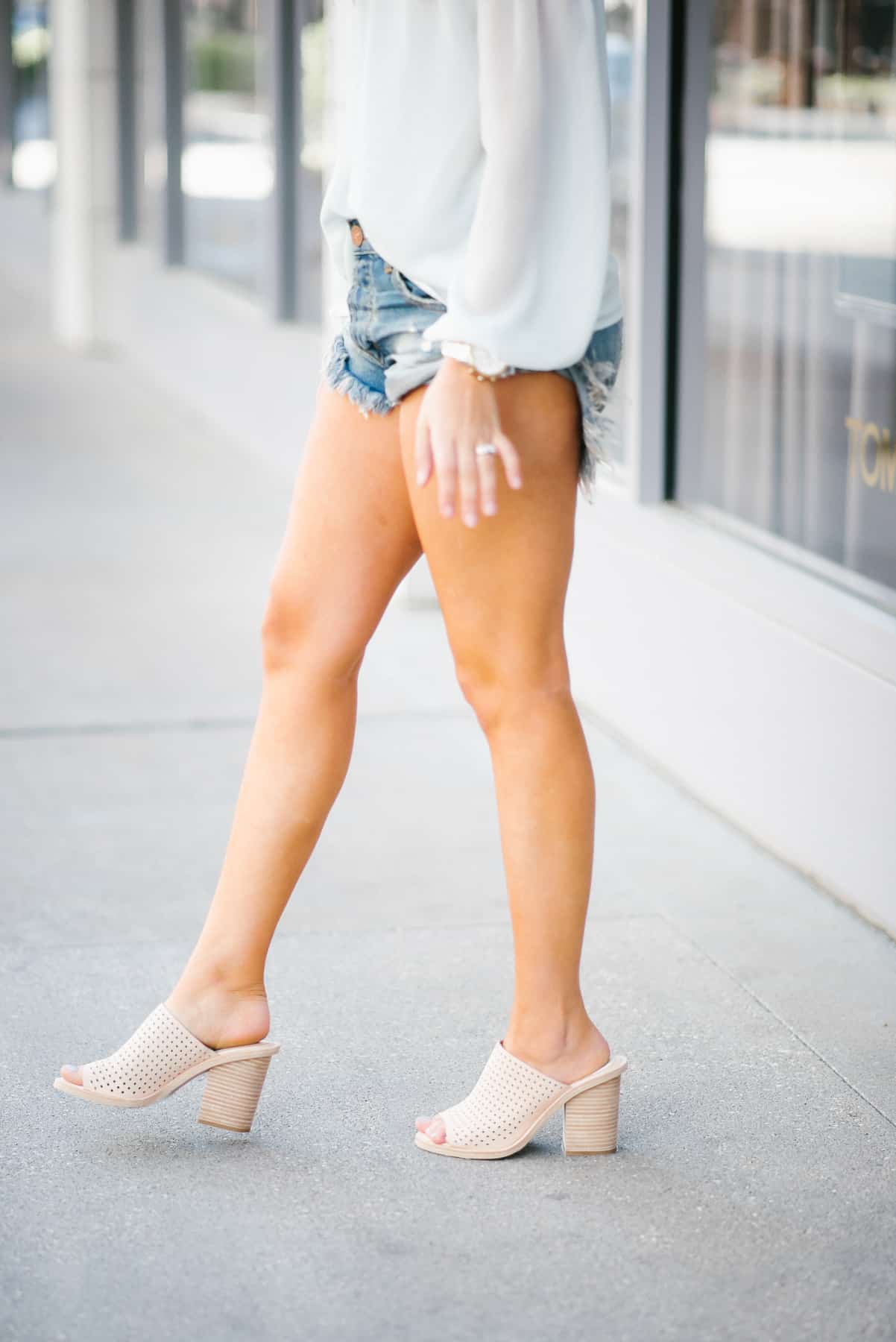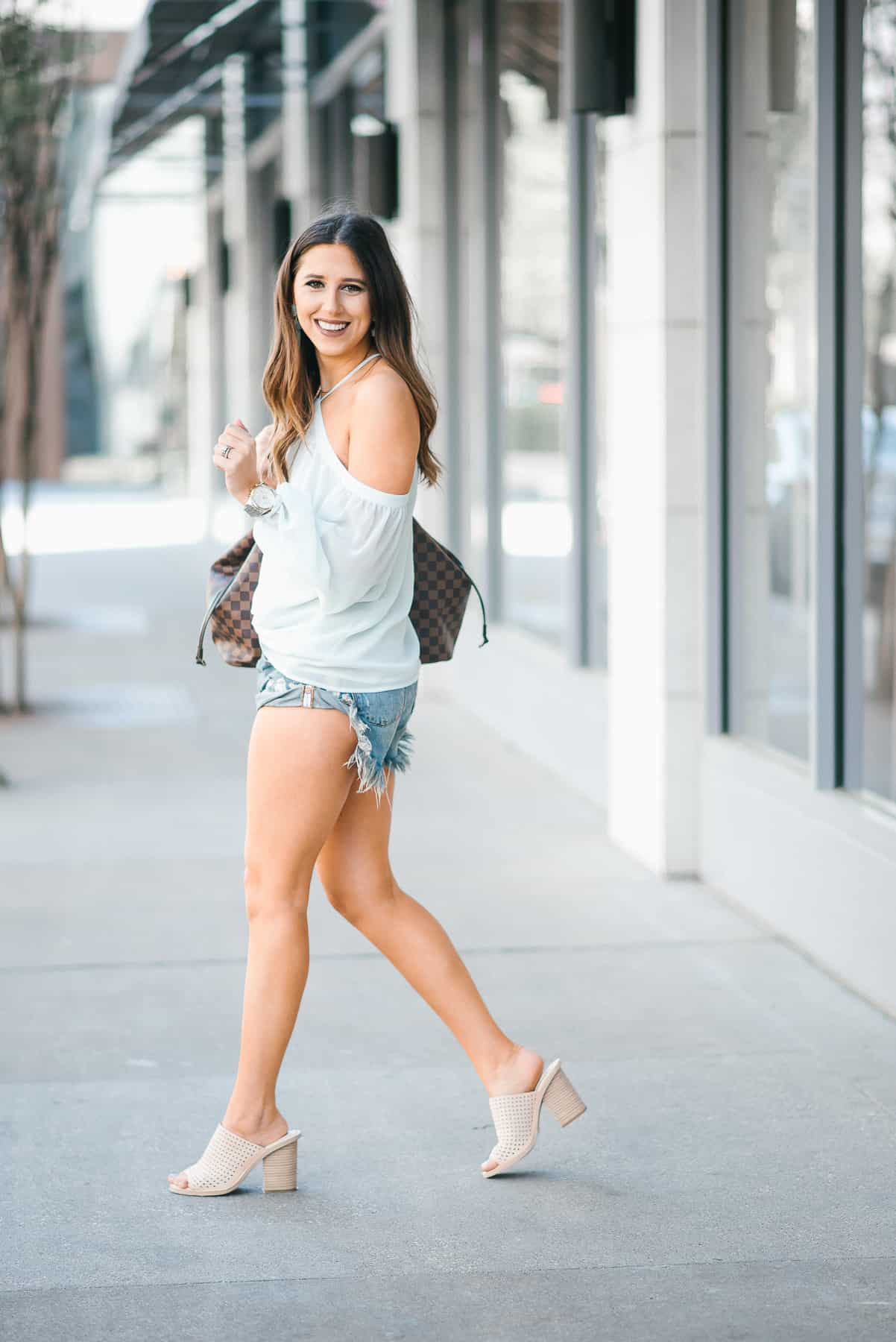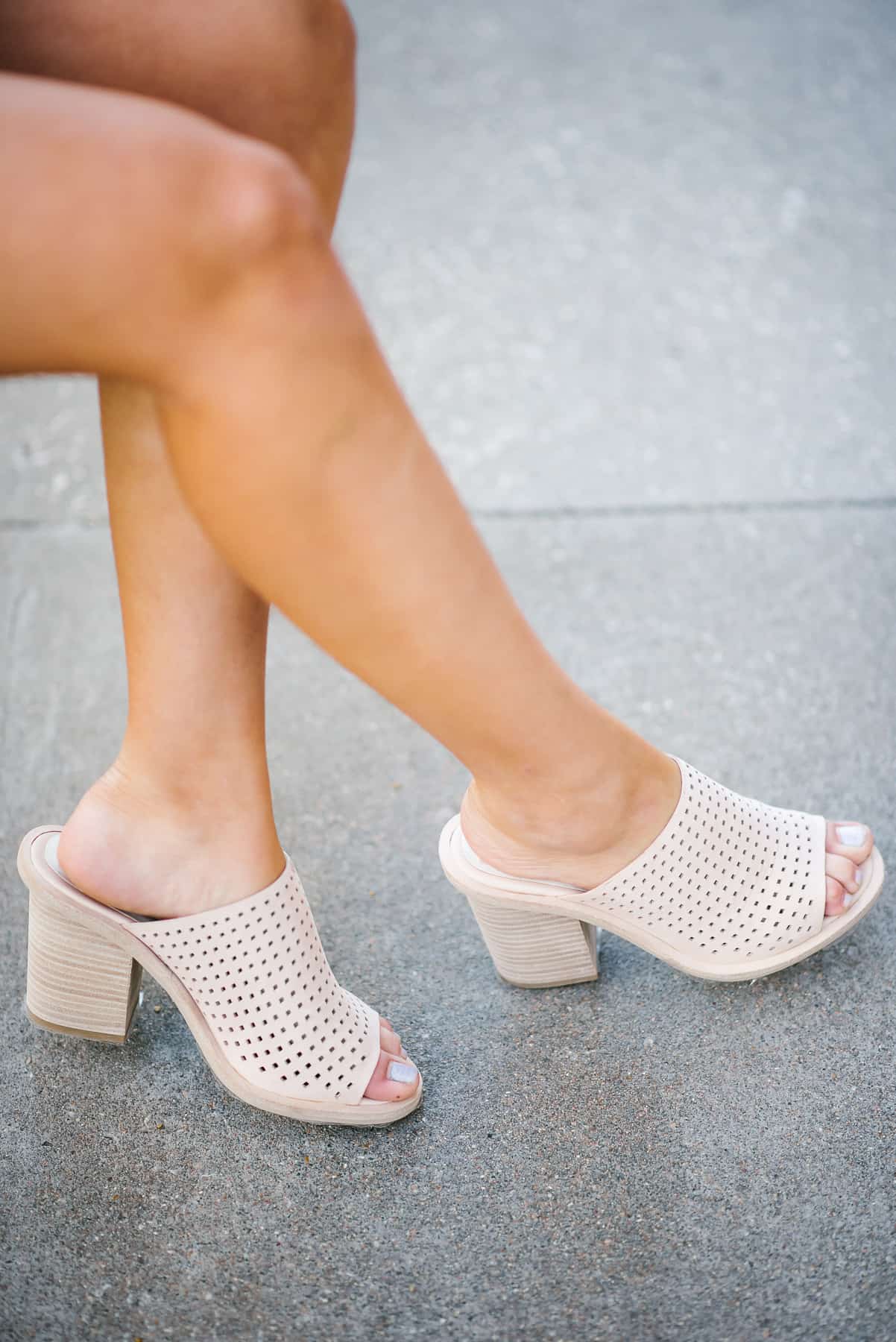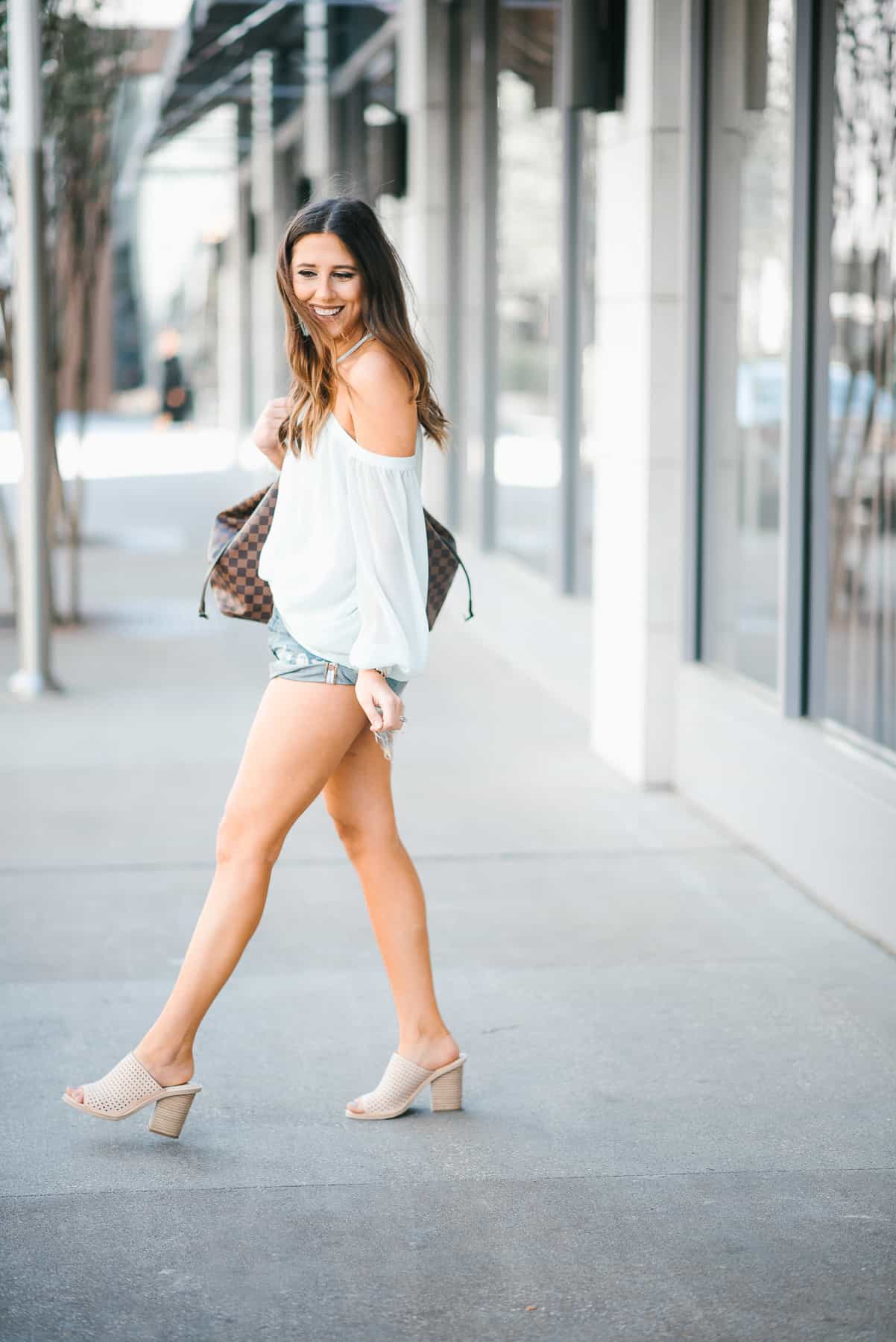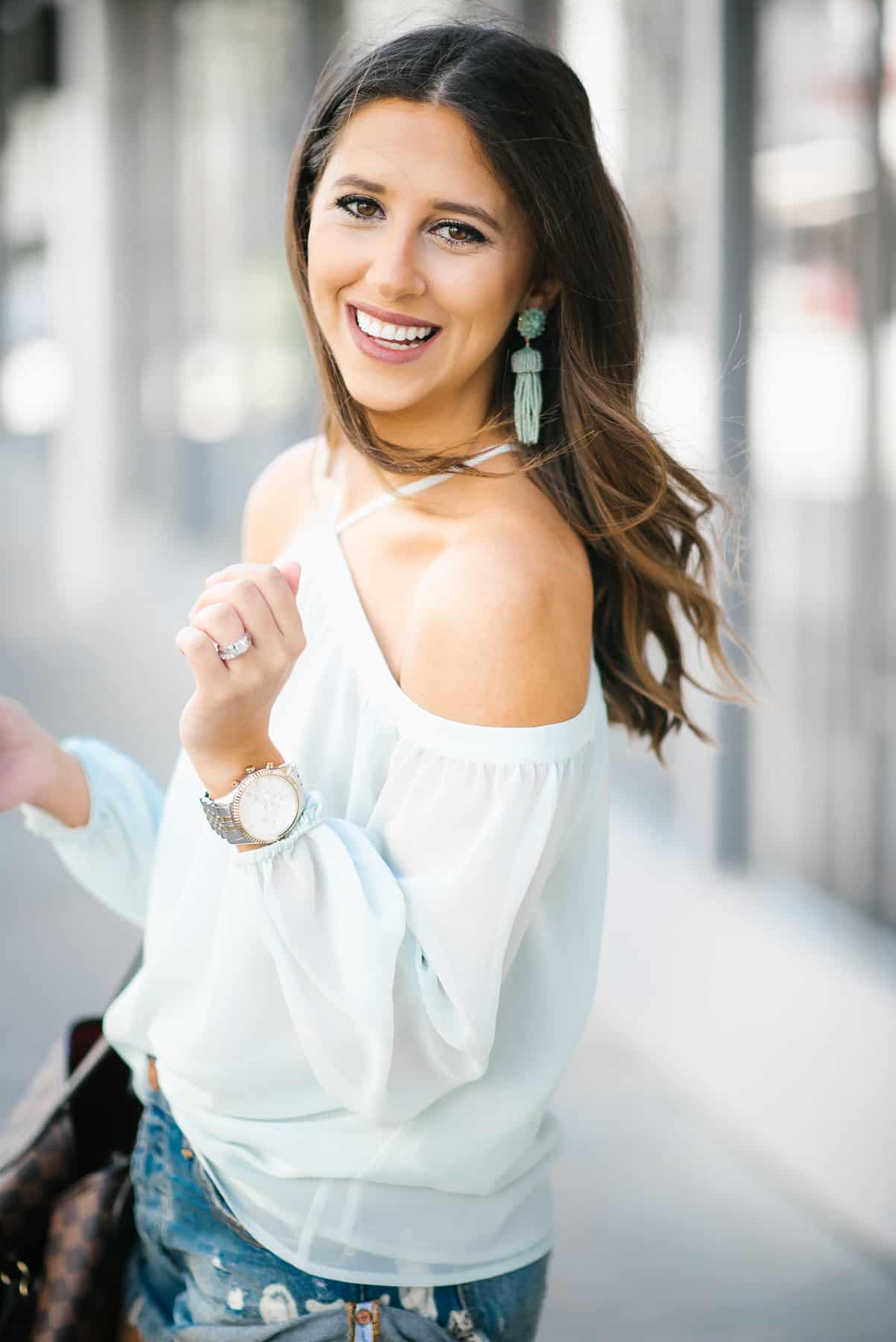 Top: WAYF | Shorts: One Teaspoon | Shoes: Dolce Vita | Earrings: Lisi Lerch | Watch: Michael Kors
I want to first apologize for how late my blog posts have been. Y'all, the struggle bus is REAL! I am trying to hop back on the horse of having my post done the night before, but I have been realizing lately that I keep stretching myself too thin. I overcommit and invest way to much when I need to be focusing on normal things like going to bed a decent time, not stressing over content, and not forgetting to eat. I also need to take time and go gym shopping now, that we have moved, and to get my myself healthy again. I keep dropping the ball and need to give up the reigns. Ok enough of me rambling, I know we ALL are busy and ALL are going a million miles per hour.
First, these shoes just make me happy, elongate my legs, and are comfy so I was drawn to share this look today because of that! This top is one of my spring favs but ONLY when I am tan lol! It is such a pretty mint green, a little see through, so tans make everything better. Also, longer shorts have been catching my eye lately. I am not about the booty shorts but I also don't want mom shorts down to my knee cap. I always have the hardest time with good jean shorts so I promise to go on a hunt and do some research and come back with a post on my favorite finds for the season!
Anyways, happy hump day! I am late to pick up a dear friend and go to the old house to get all my silverware, cups, etc. The boring stuff that we have managed a month without!