Lets work out.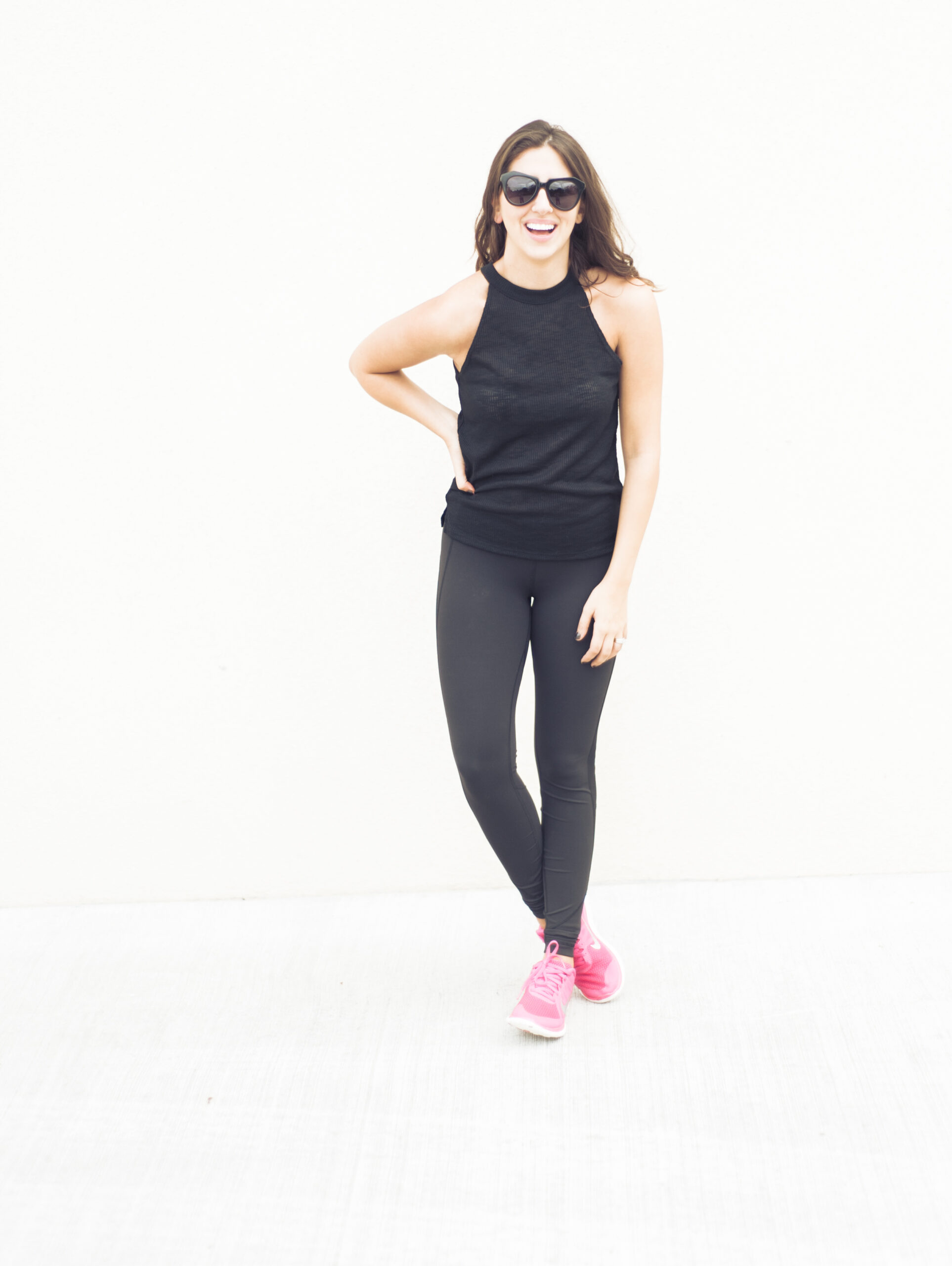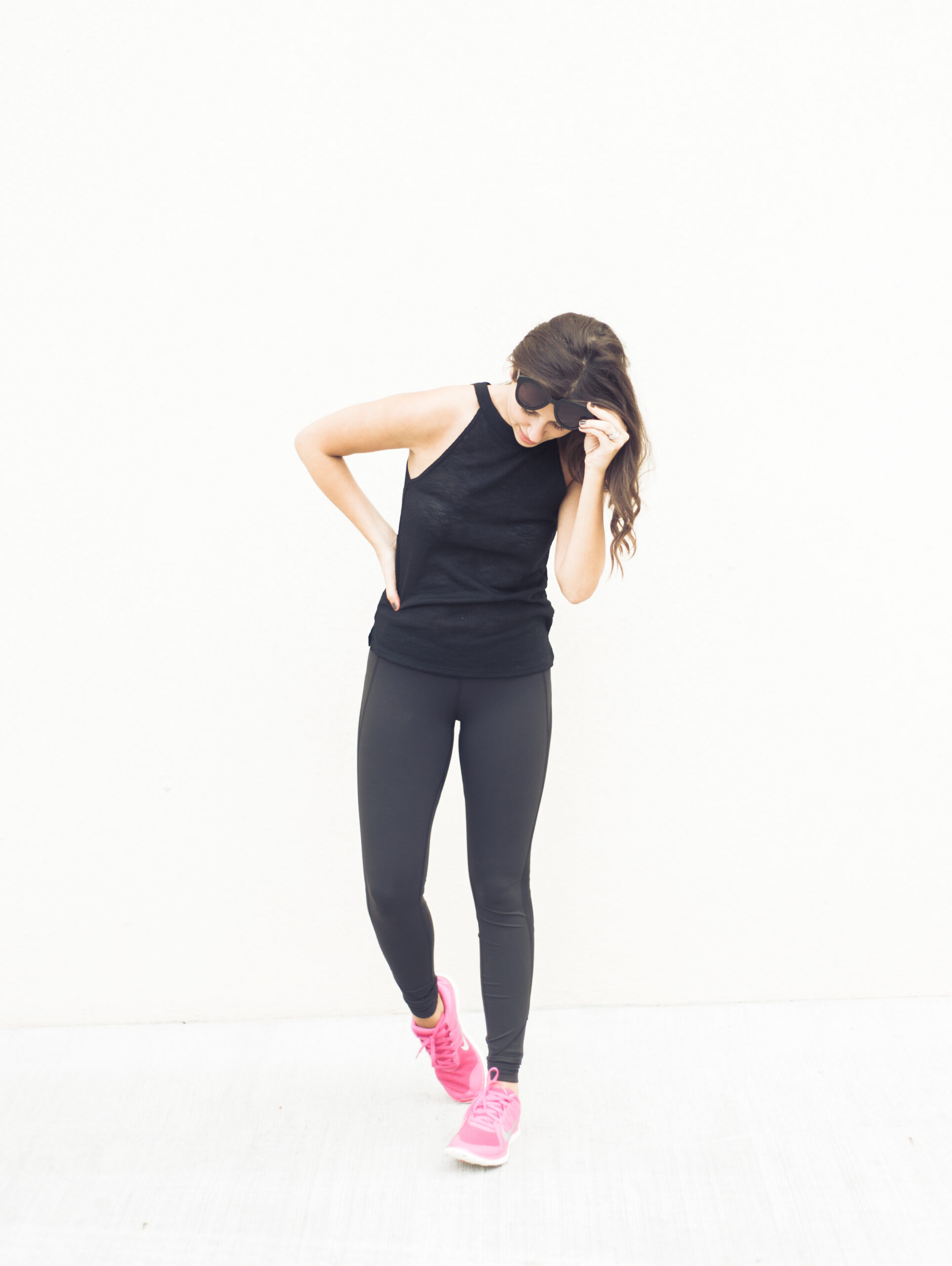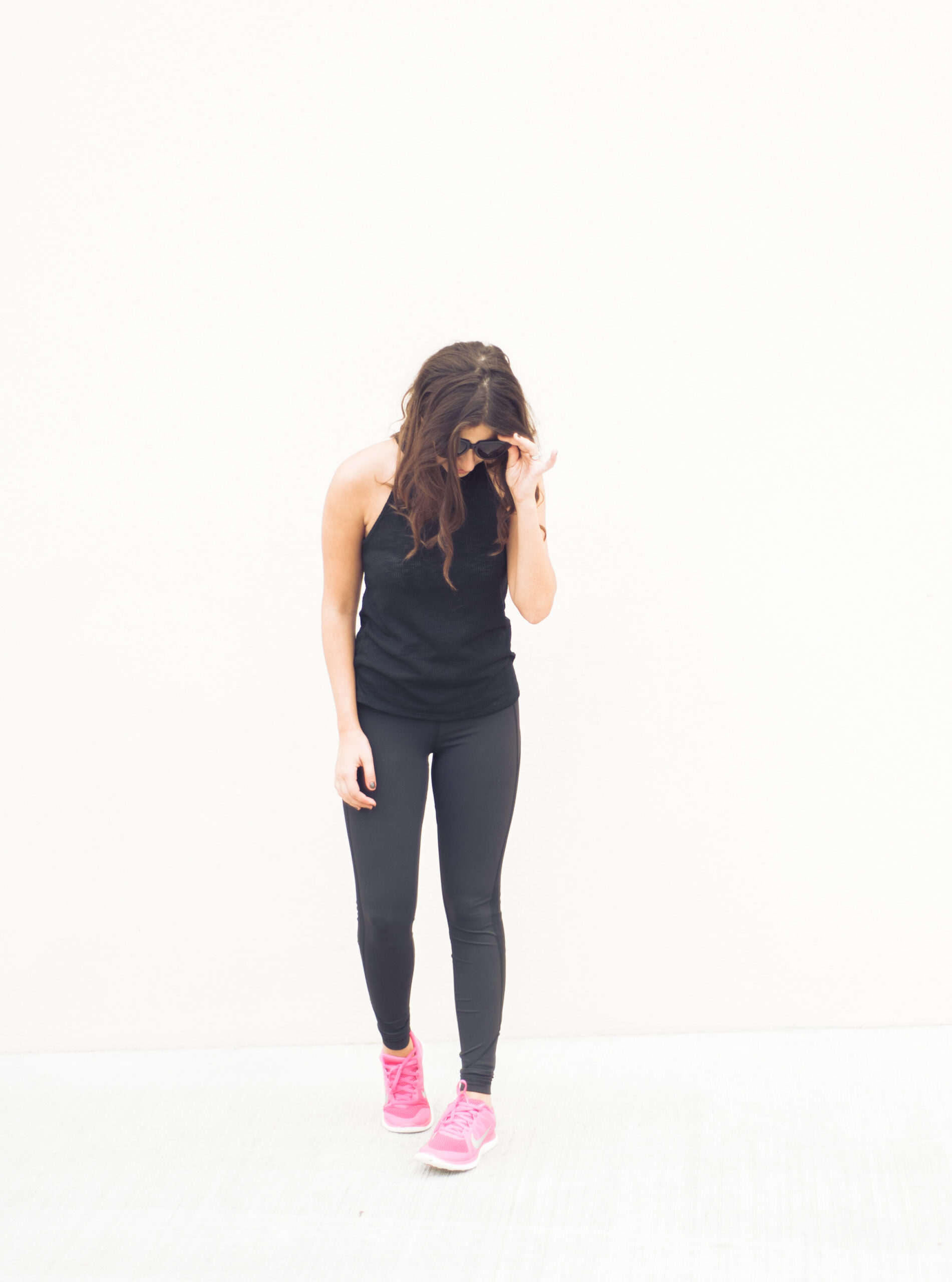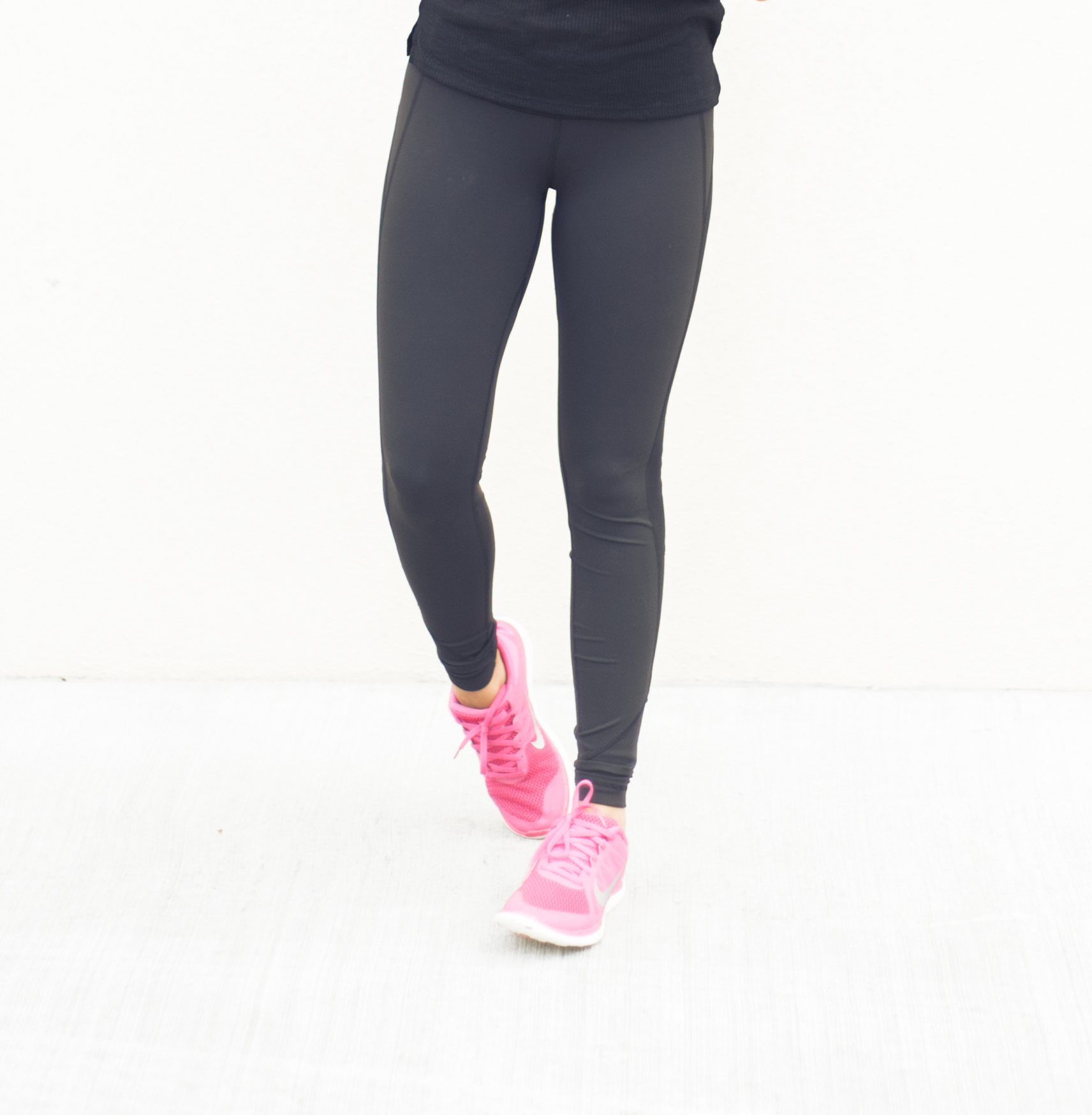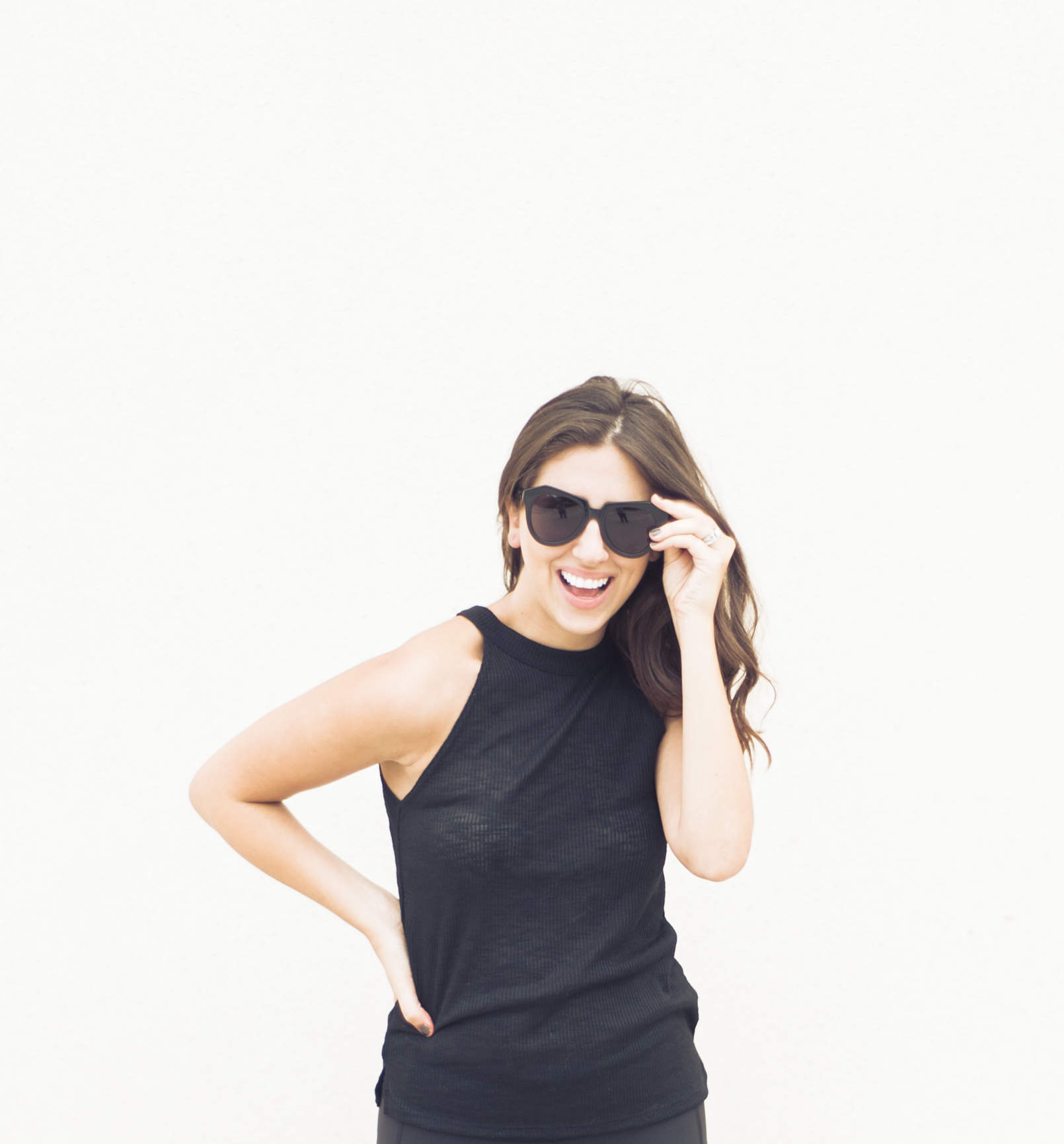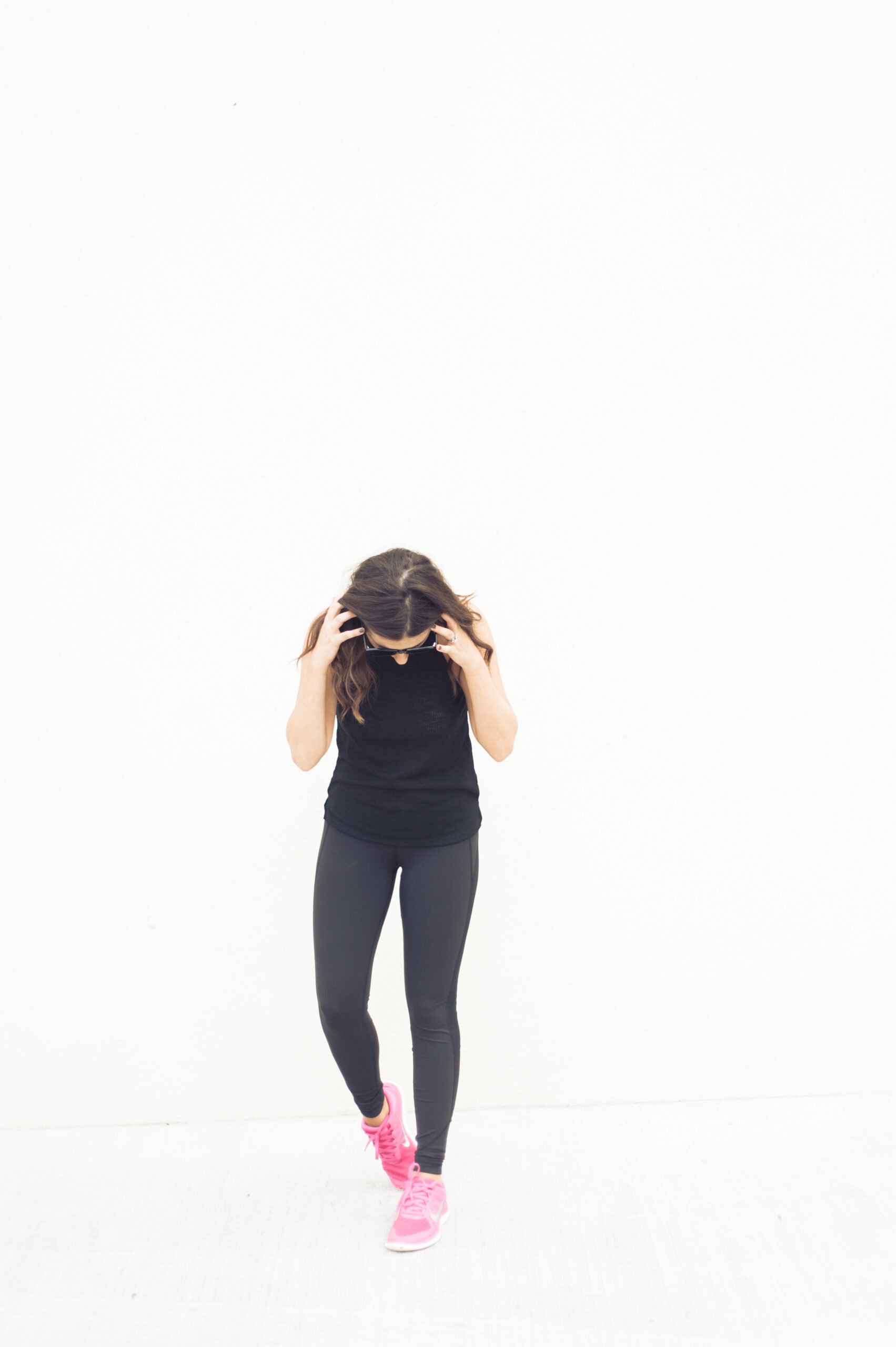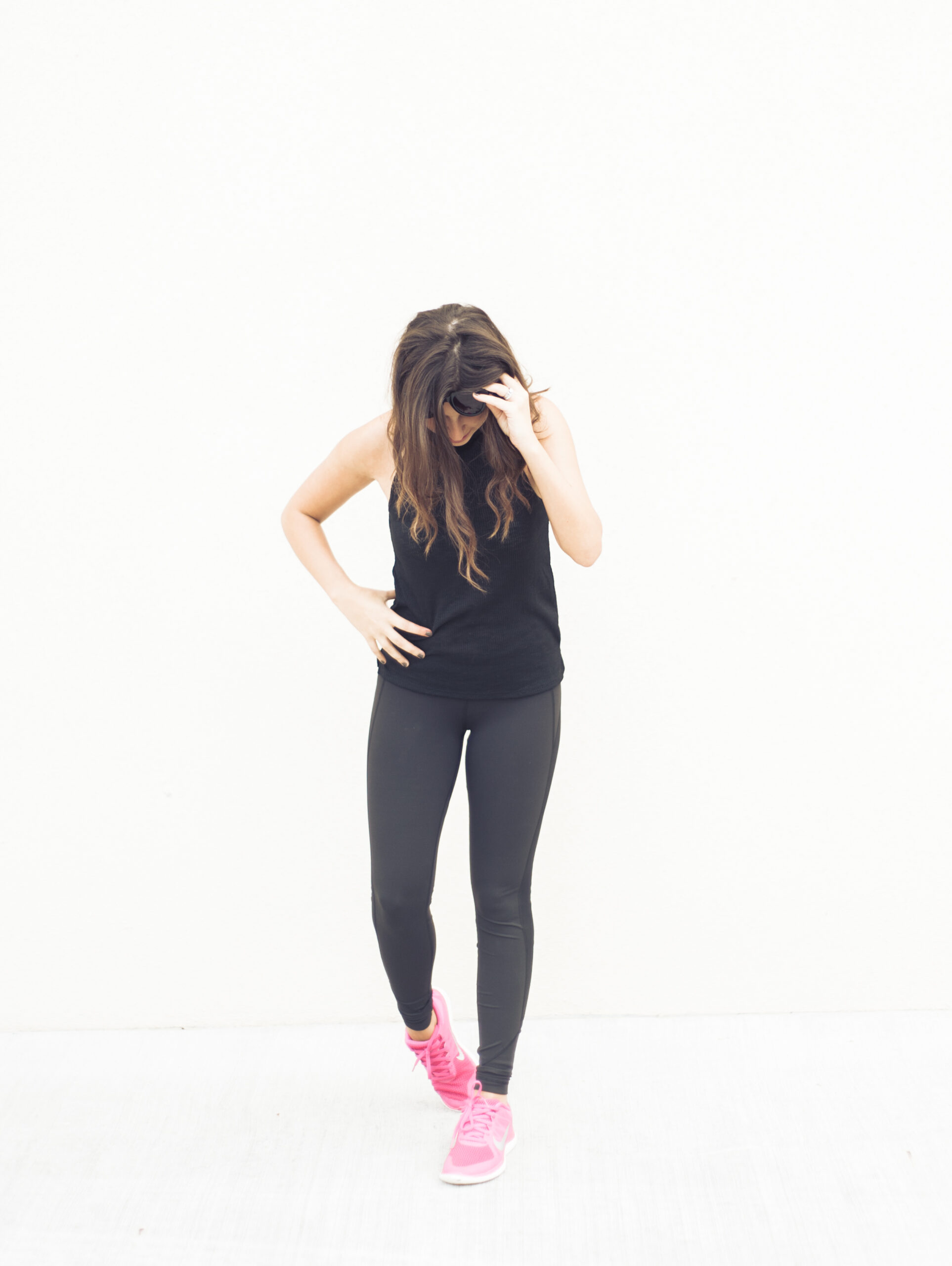 Leggings: Lululemon (sale choice) | Shirt: Topshop | Glasses: Karen Walker | Shoes: Nike Free
Here is my favorite go to outfit that I practically live in. With or without the gym involved in my day lol. All black with a touch of color is seriously my favorite look. I use this look a lot if it's with a little black dress, all black outfit, or this work out outfit for instance. The pink of pop is my favorite part! I am sure I will have plenty of more posts with this same little trick.
I am hoping this post gets my booty in the gym today. It has been a while and I need to get there. I have these really consistent times in my life when I work out then I can go months with out going to the gym. It's a bad habit that I need to get better at.