Welcome to my Happy Place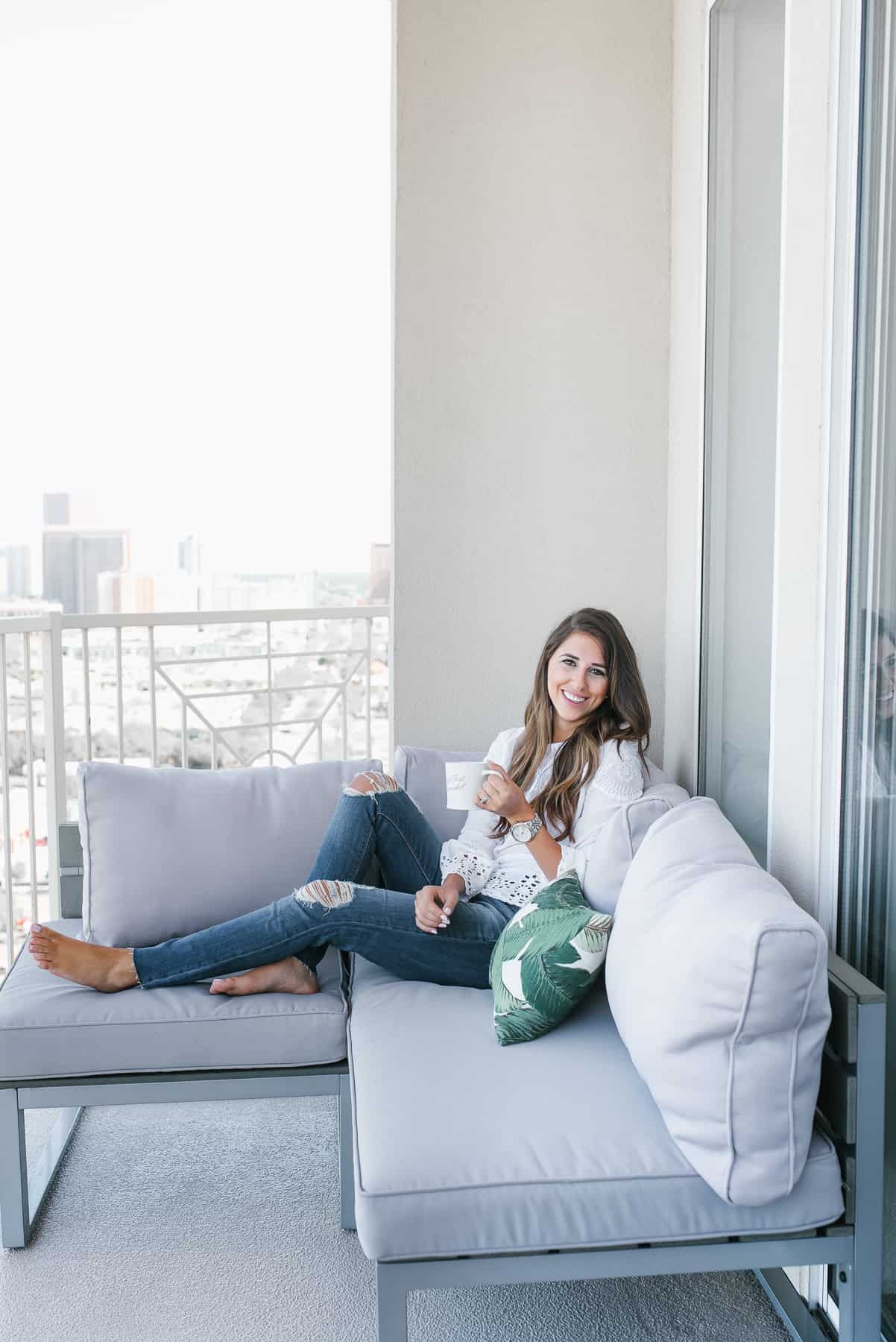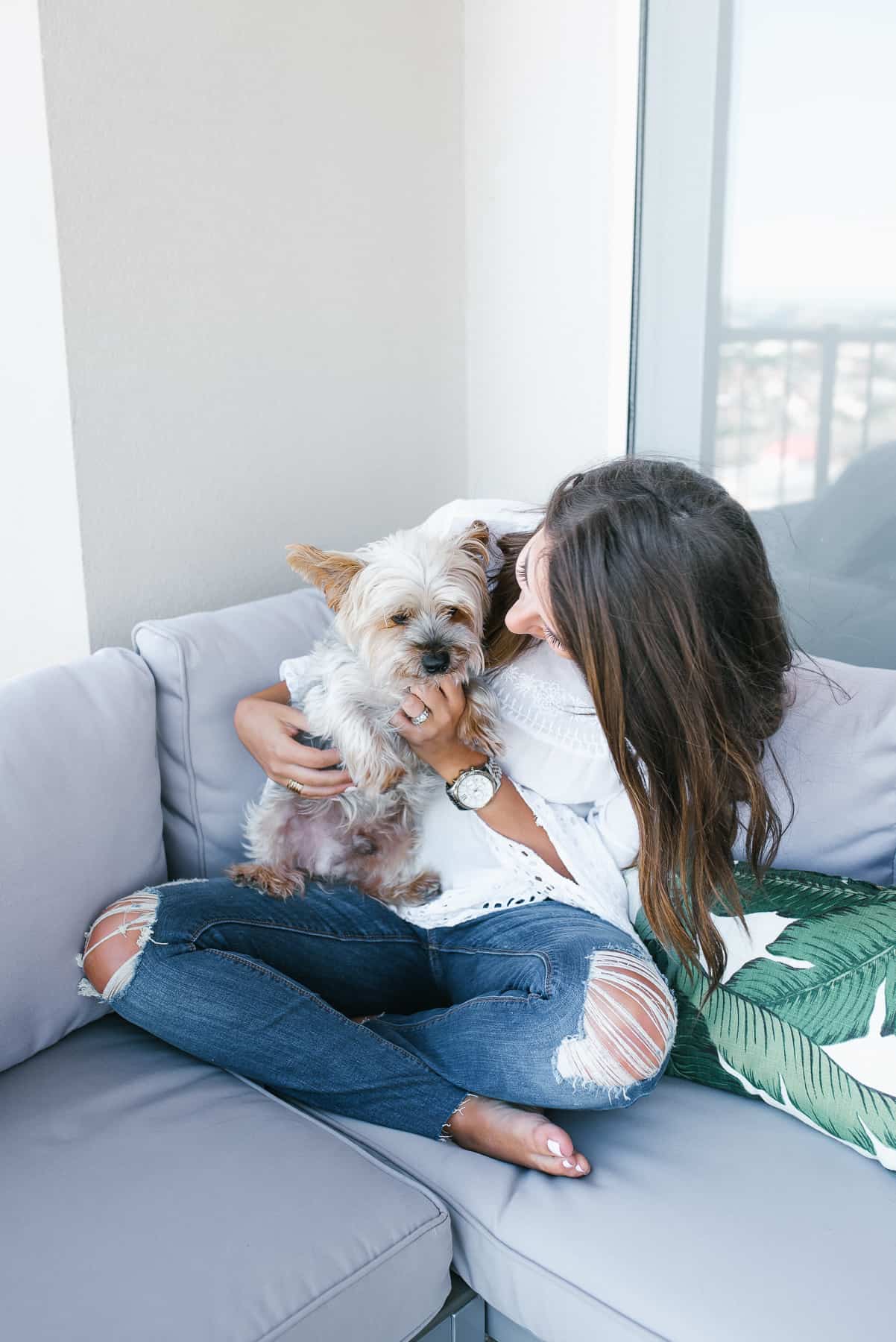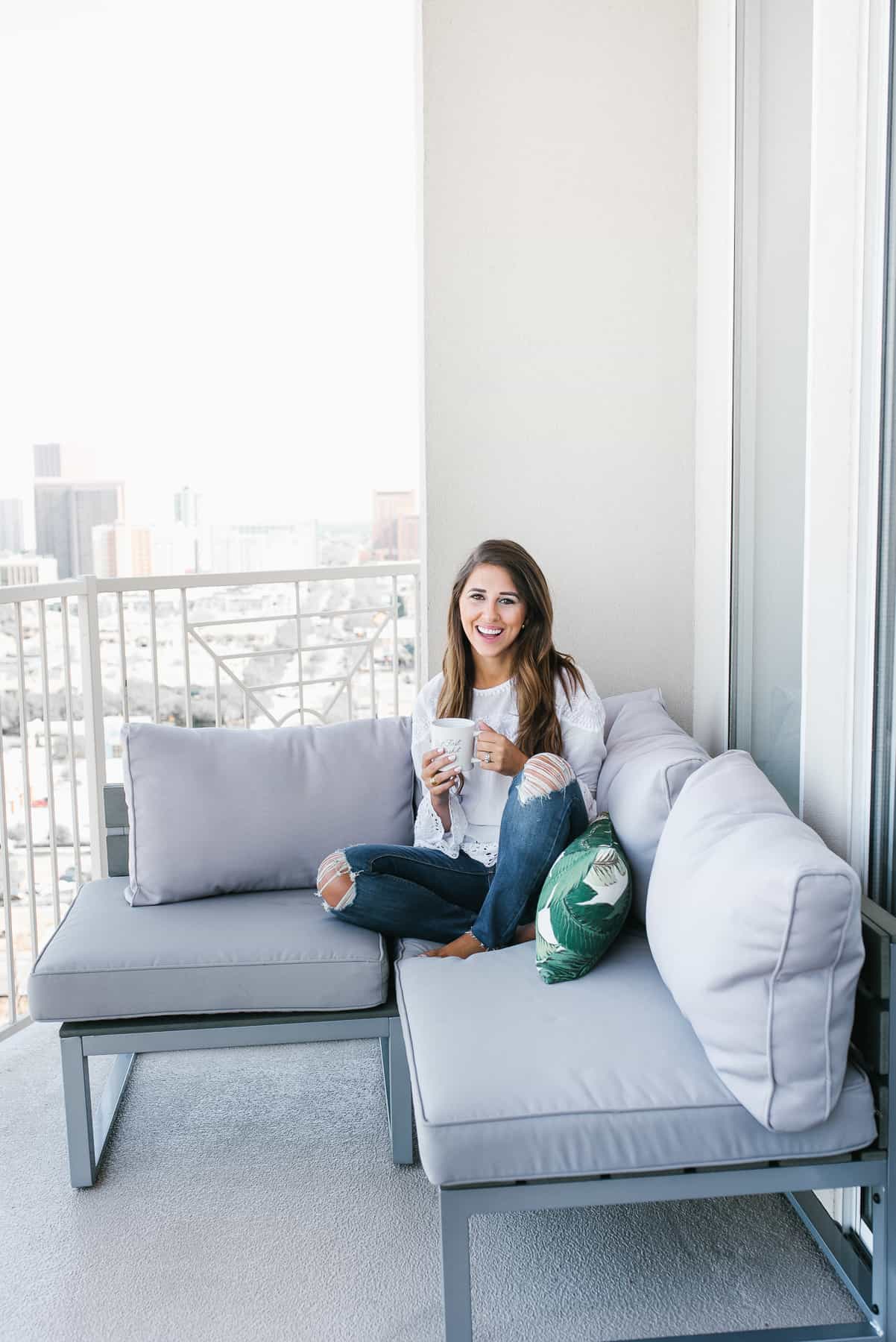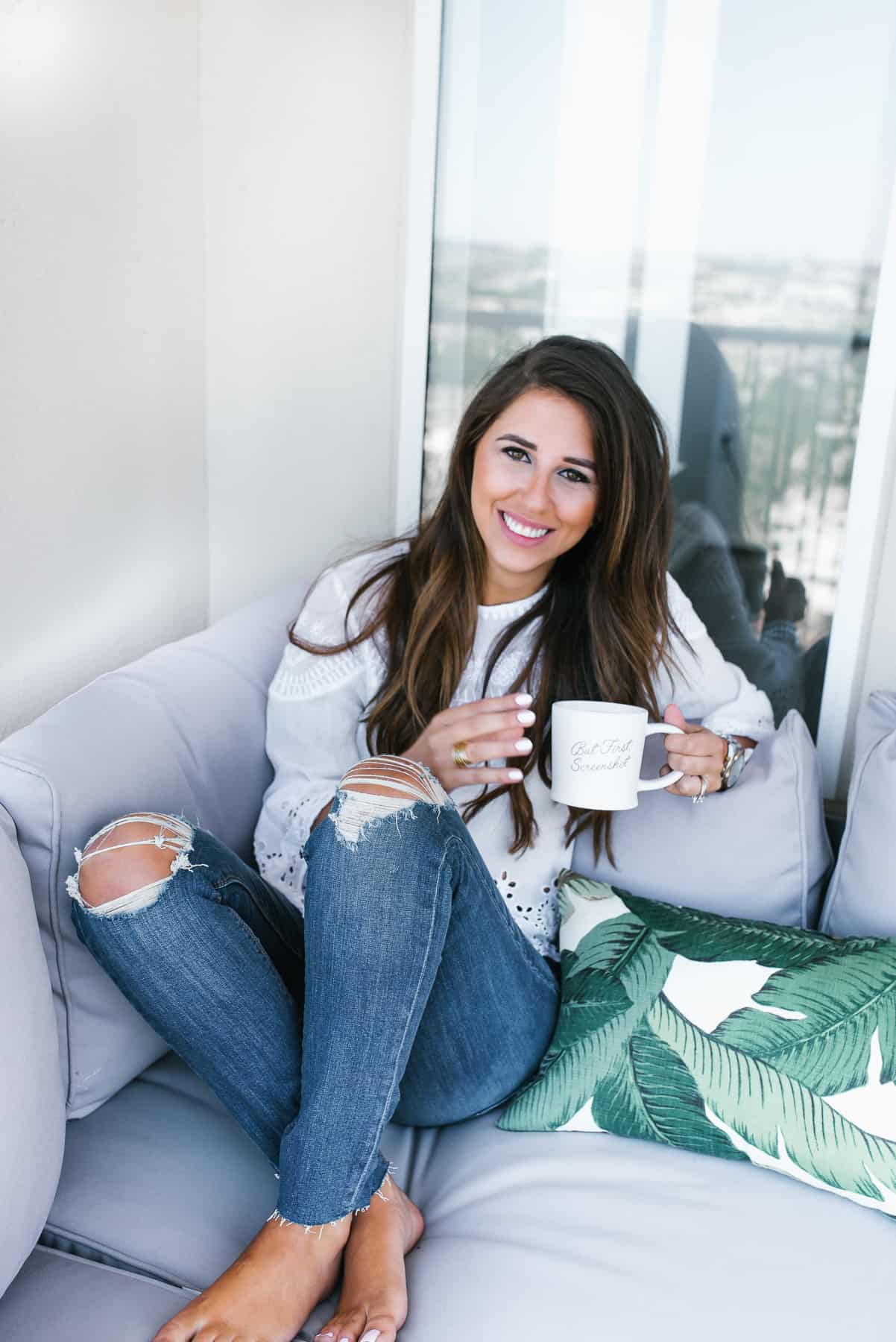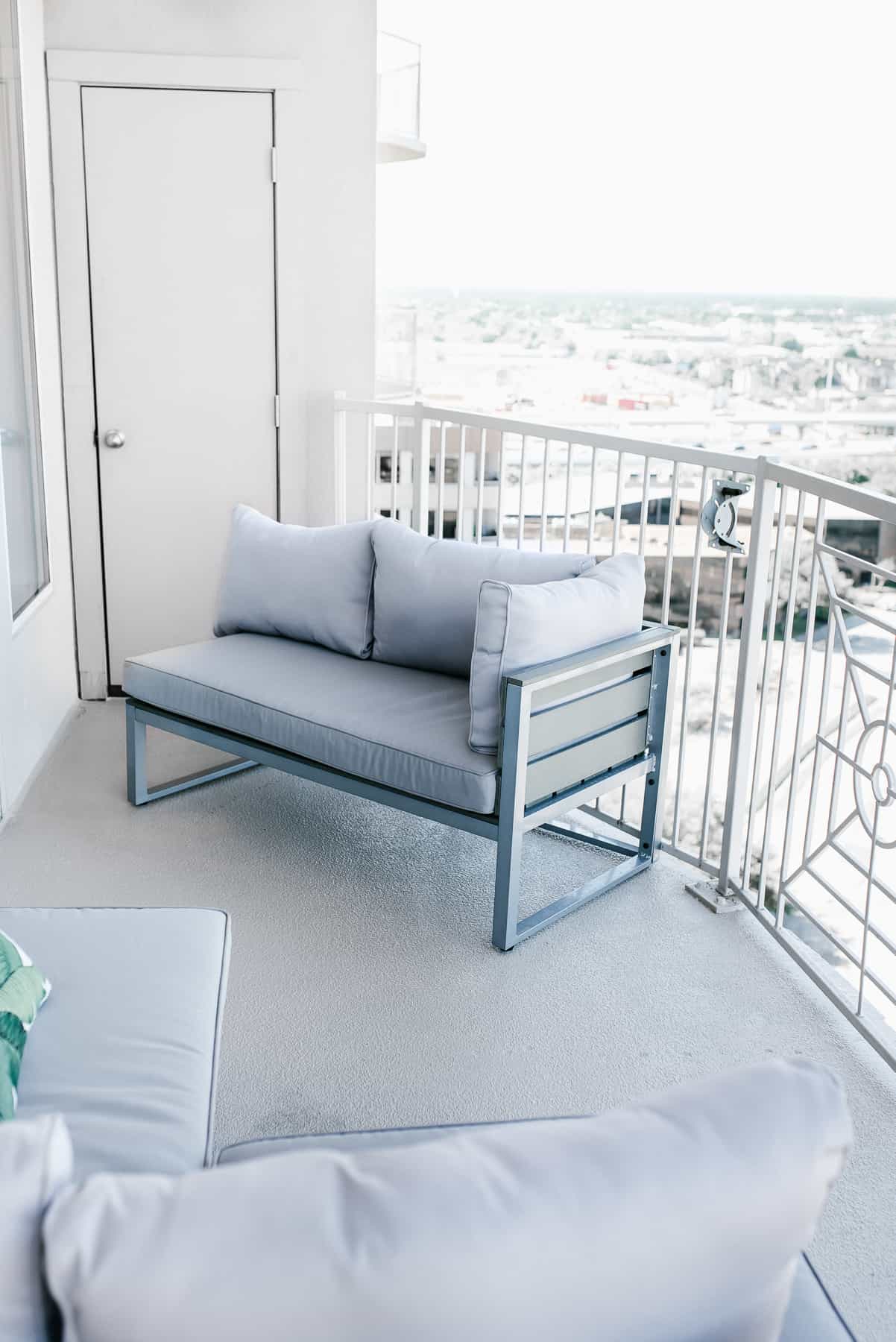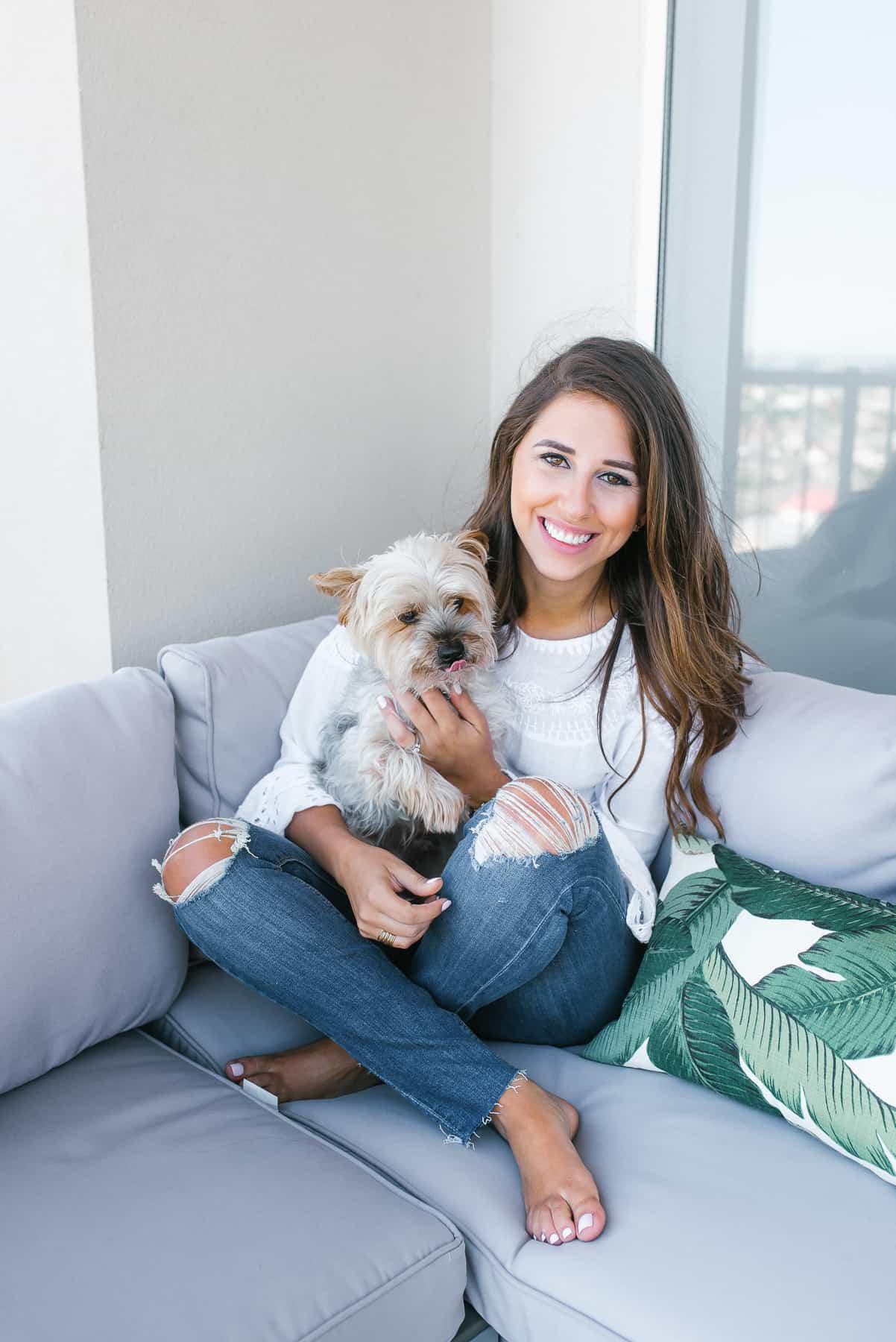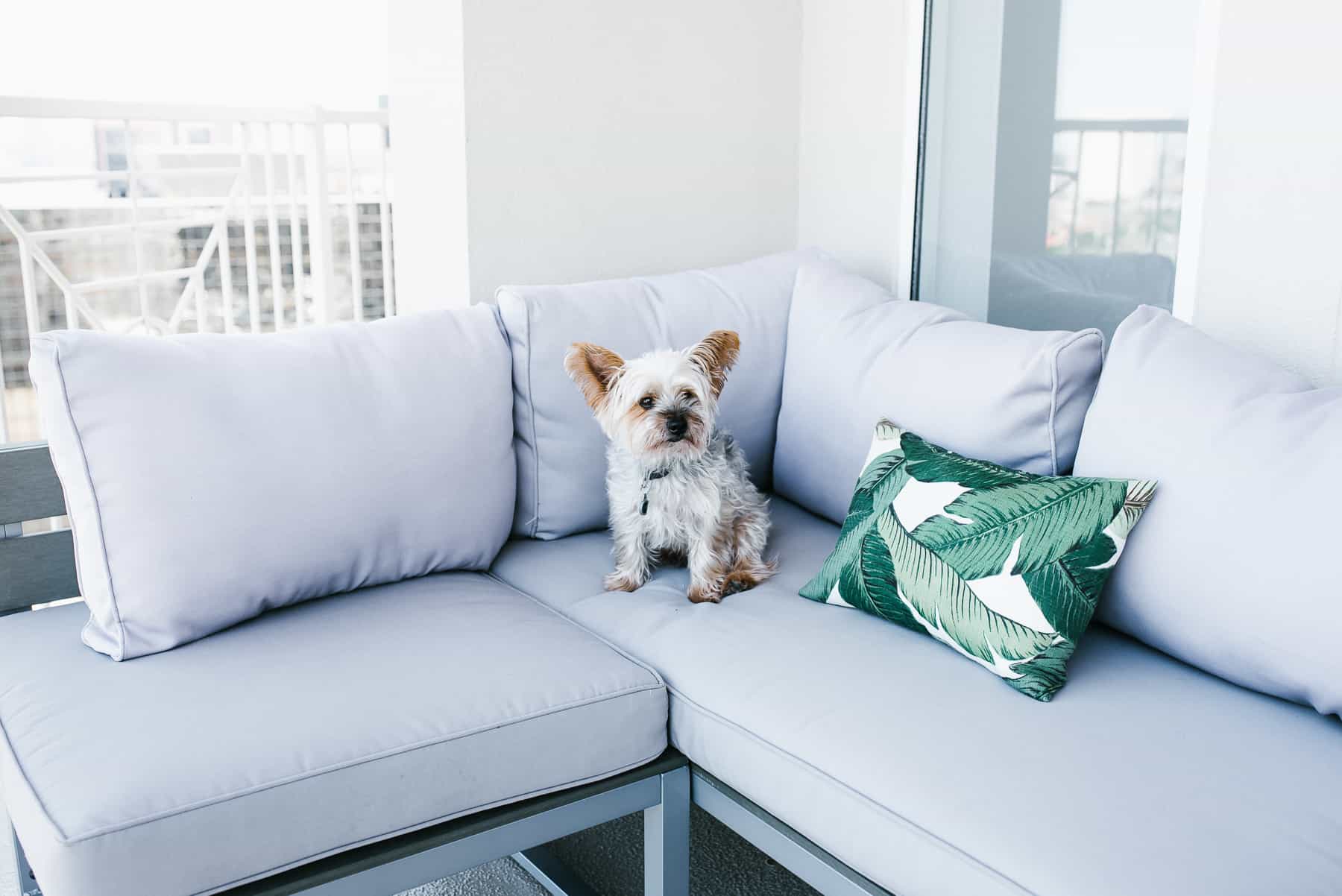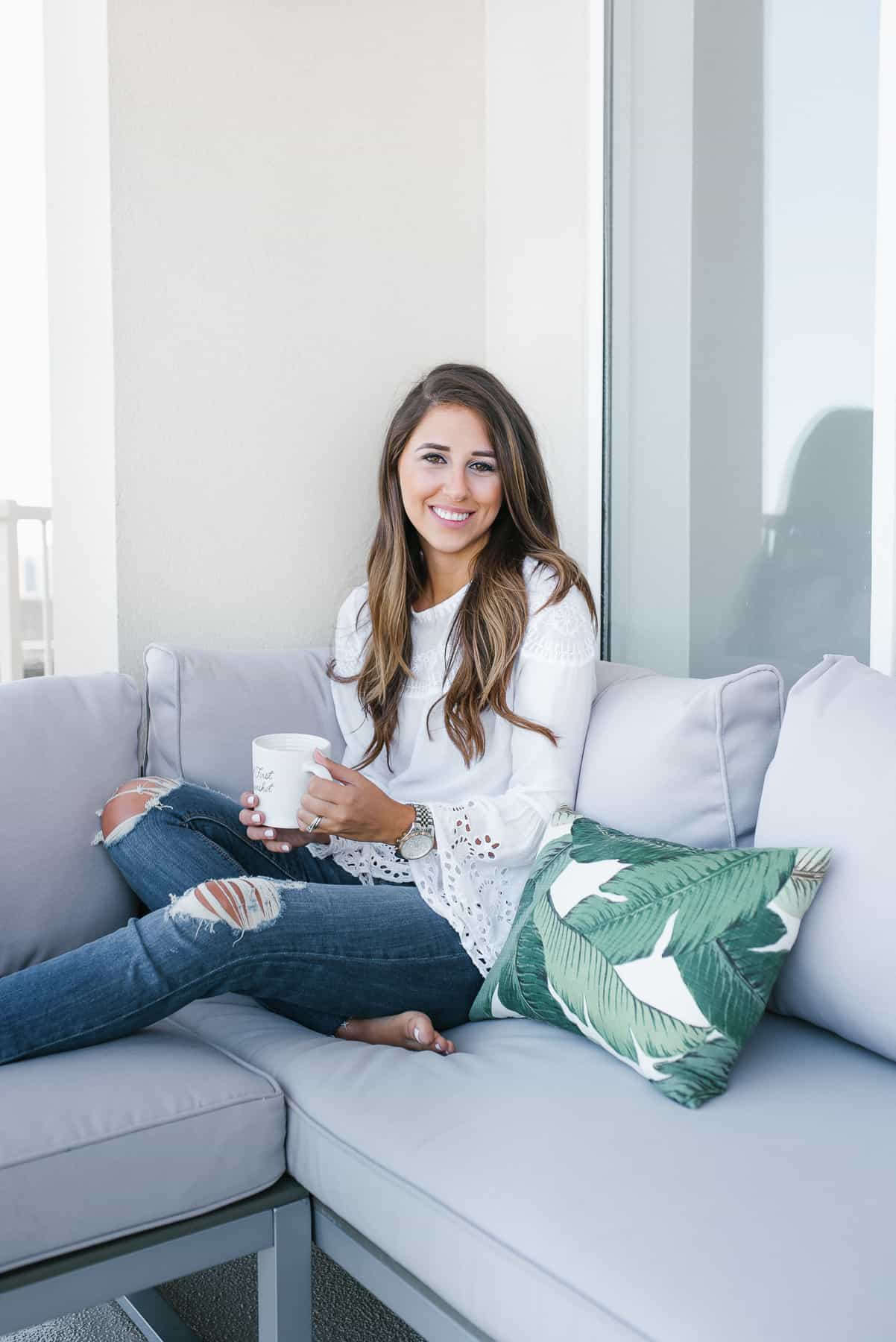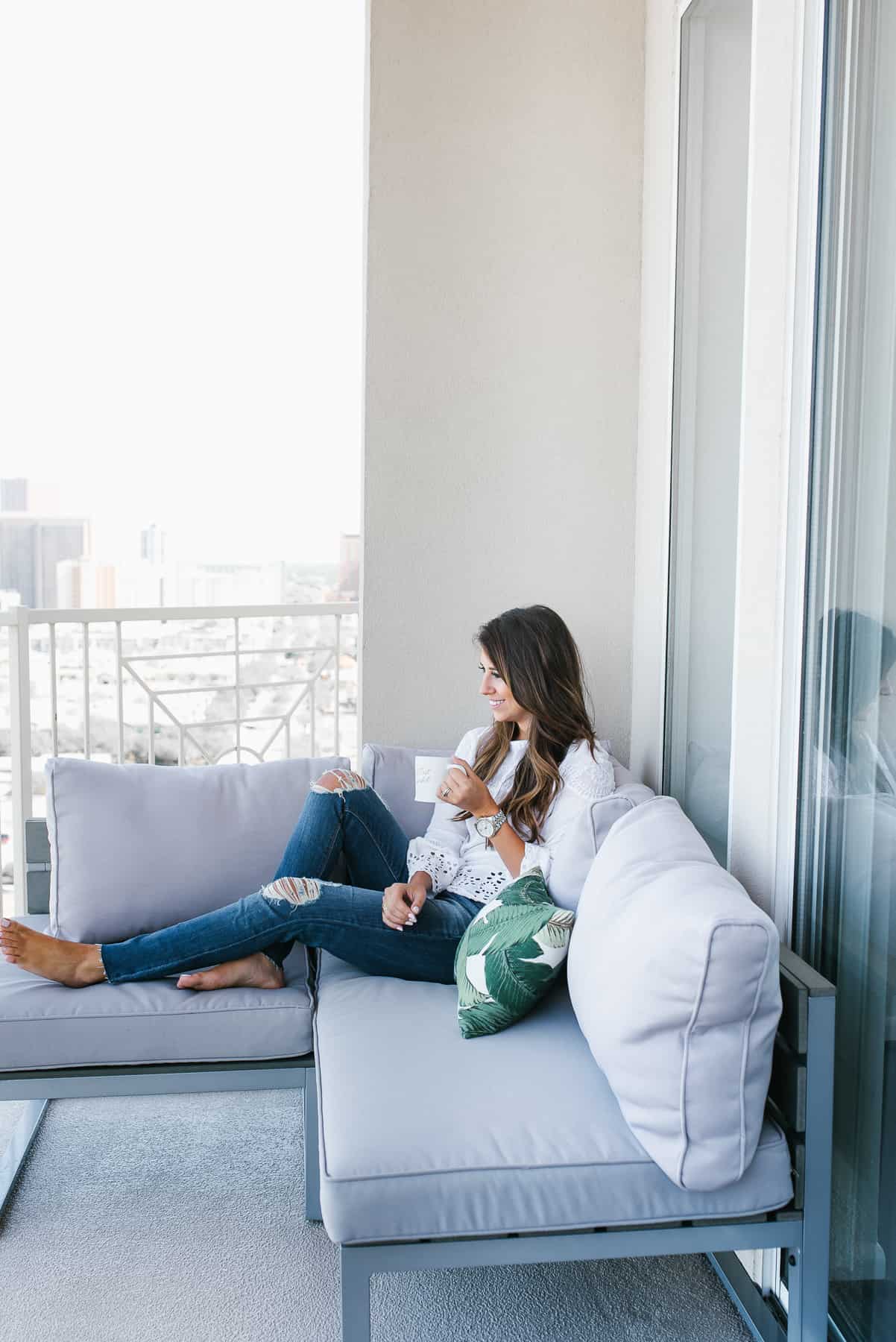 Top: Willow and Clay | Jeans: Express | Patio Set: Lamps Plus | Palm Pillow: Etsy
I wanted to introduce you to my happy place. Where I watch the sunset, hang out with my husband and puppy, drink a glass a wine (or coffee) with some friends, or catch up on all my social media! We moved into our condo about 4 months ago and this was actually the first piece of furniture we decided to move forward with. Furniture has been SO hard for me to select because it's not like a shirt where you can wear it a couple times then give it away. This is MAJOR commitment which you will either have too stare at / sit on it for years to come. I came across Lamps Plus since I have been stalking places to shop furniture pieces and love their selection! Once I laid eyes on this set, I knew it was the one!
We knew we wanted a sectional set to host more than 4 people on our balcony. We have an amazing view and a balcony that wraps around the building so this is definitely our favorite place to entertain. Even the city lights at night is a sight to see so we wanted to fit more than just one other couple on the patio. I love how we can put this set together or break it apart, depending on what fits in your space. Ted is HUGE on "putting his feet up" (he says he wants to "put his feet up" at least 3 times a day) so we knew a sectional would be the perfect solution to have his feet up while lounging outside. I love the modern look to this set too and the grey goes perfectly with our balcony. It's also for a steal of a price too!
I actually am inviting some blogger friends over tonight for some wine & cheese on the balcony. We may not have furniture but we for sure can host some friends with our patio furniture from Lamps Plus! I most likely will be wearing these jeans again since they are SO COMFY. Happy Thursday babes. Just one more day till the weekend!!!