Wearing My Top Backwards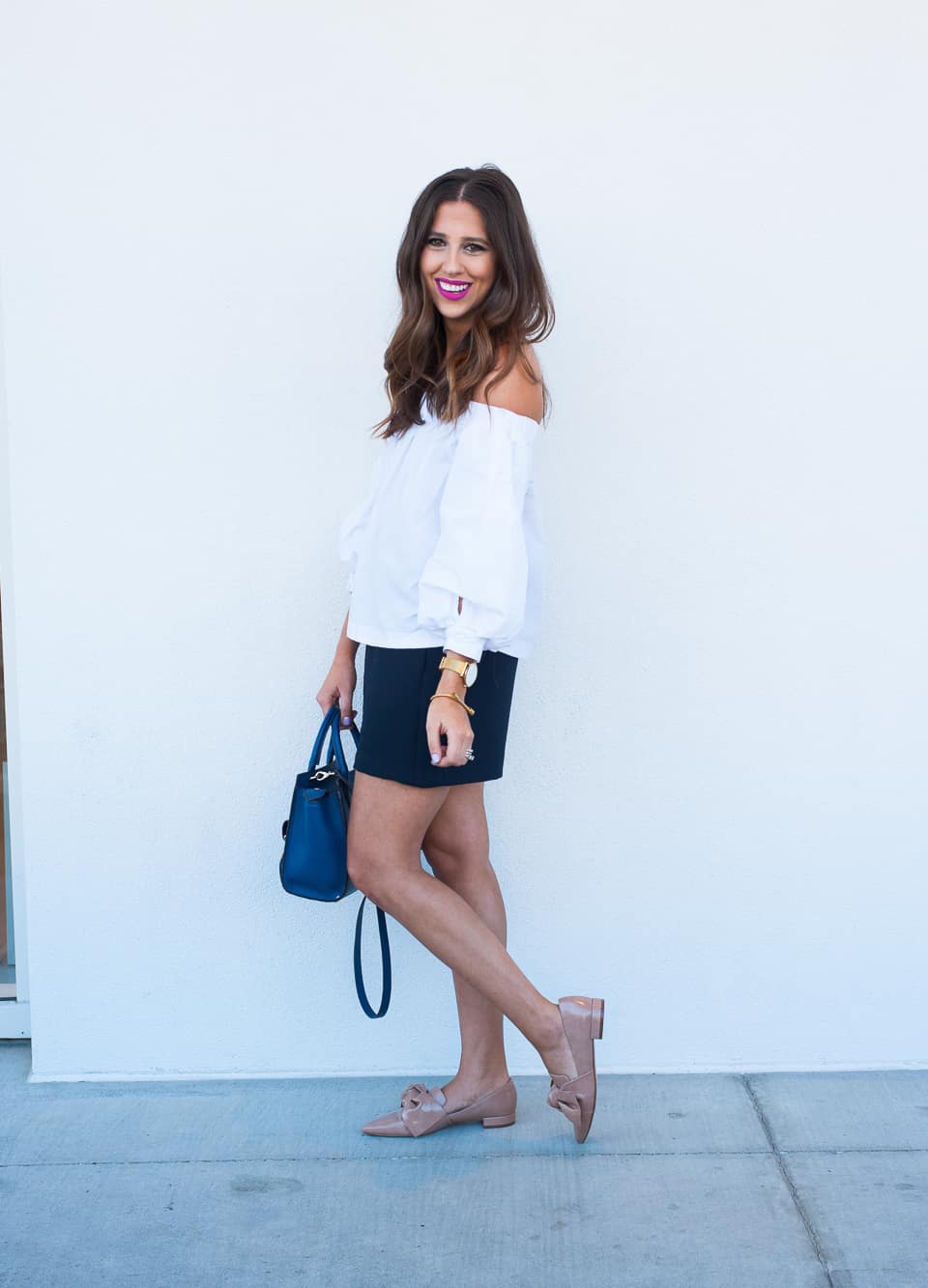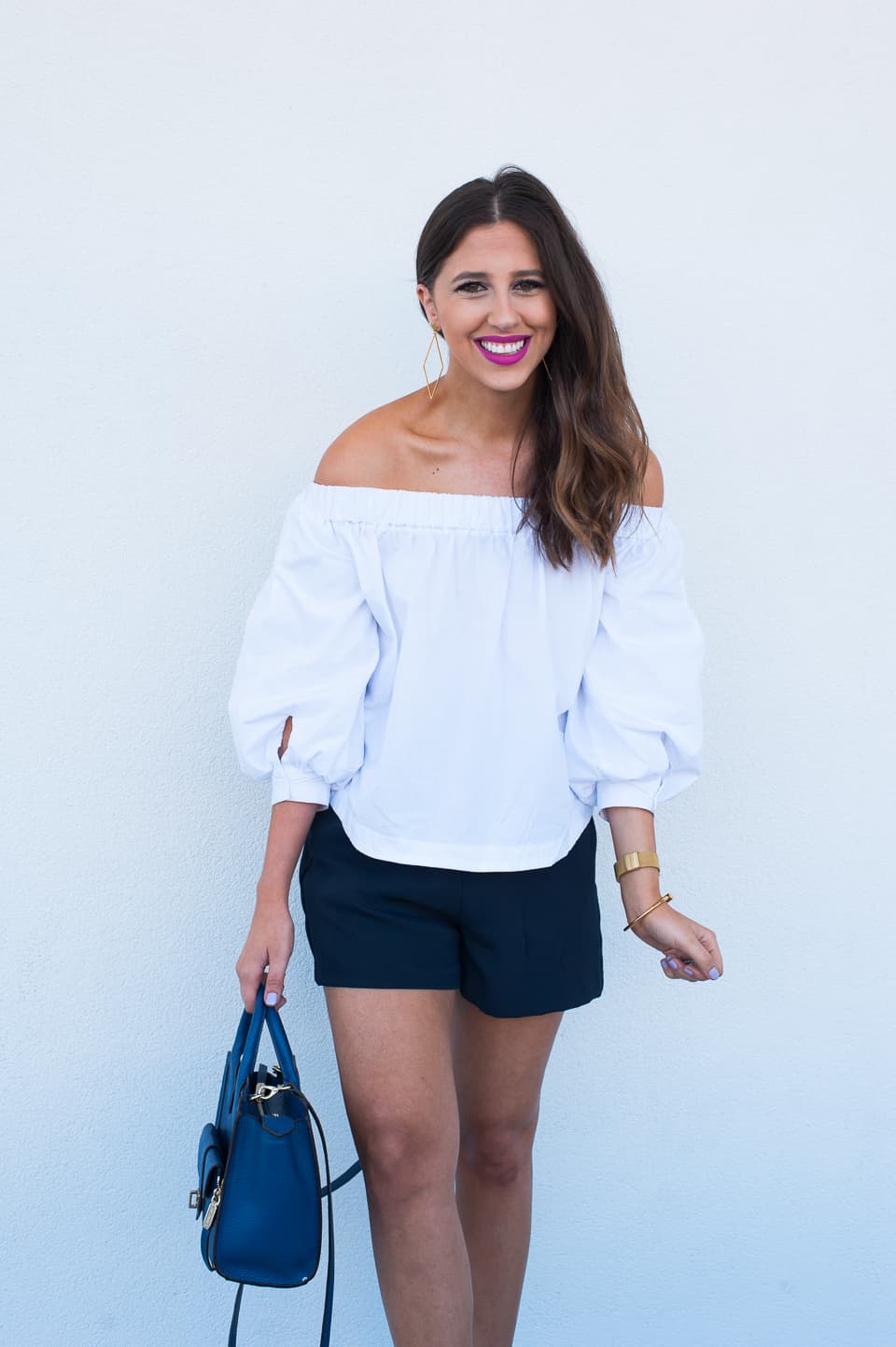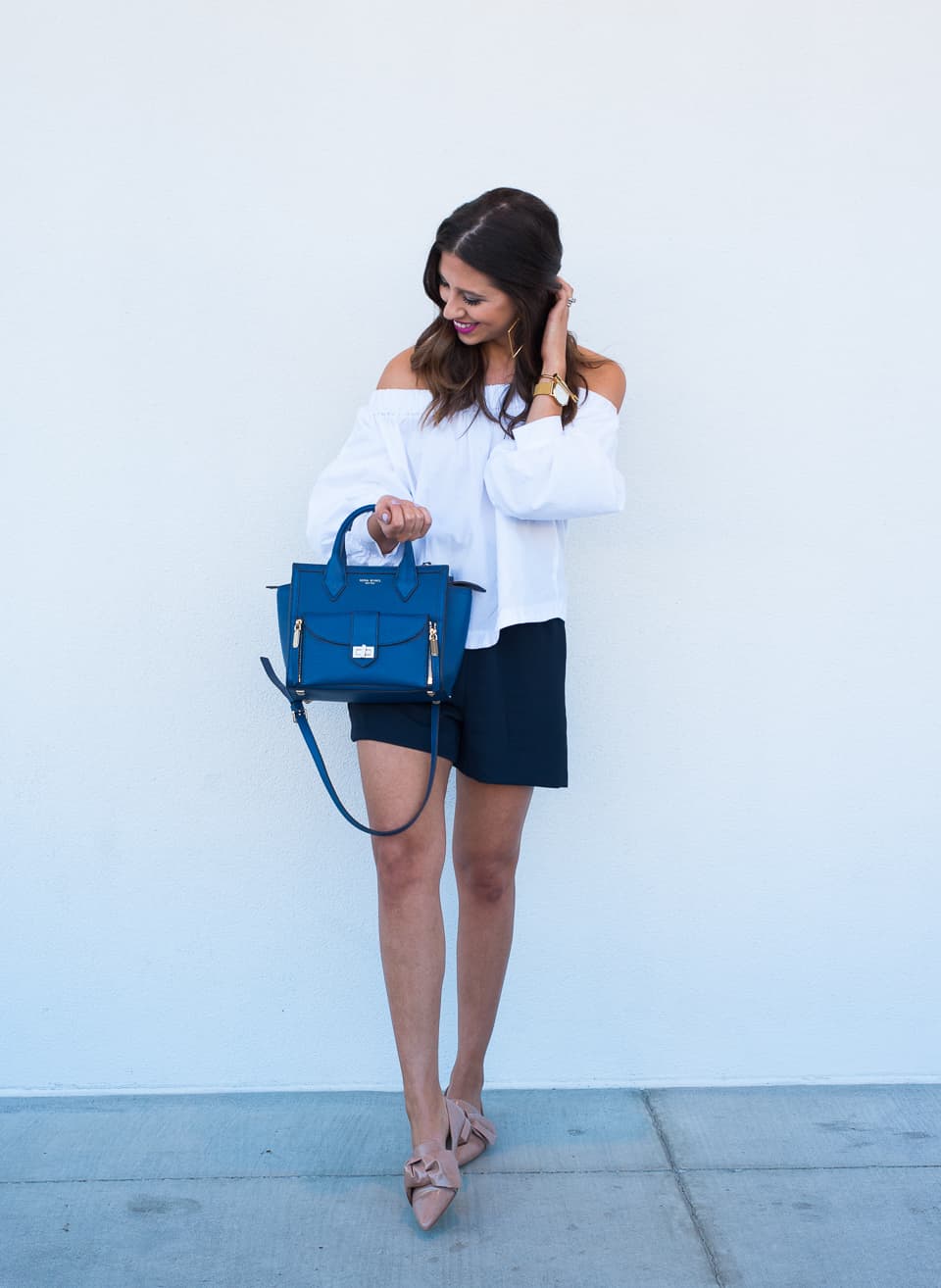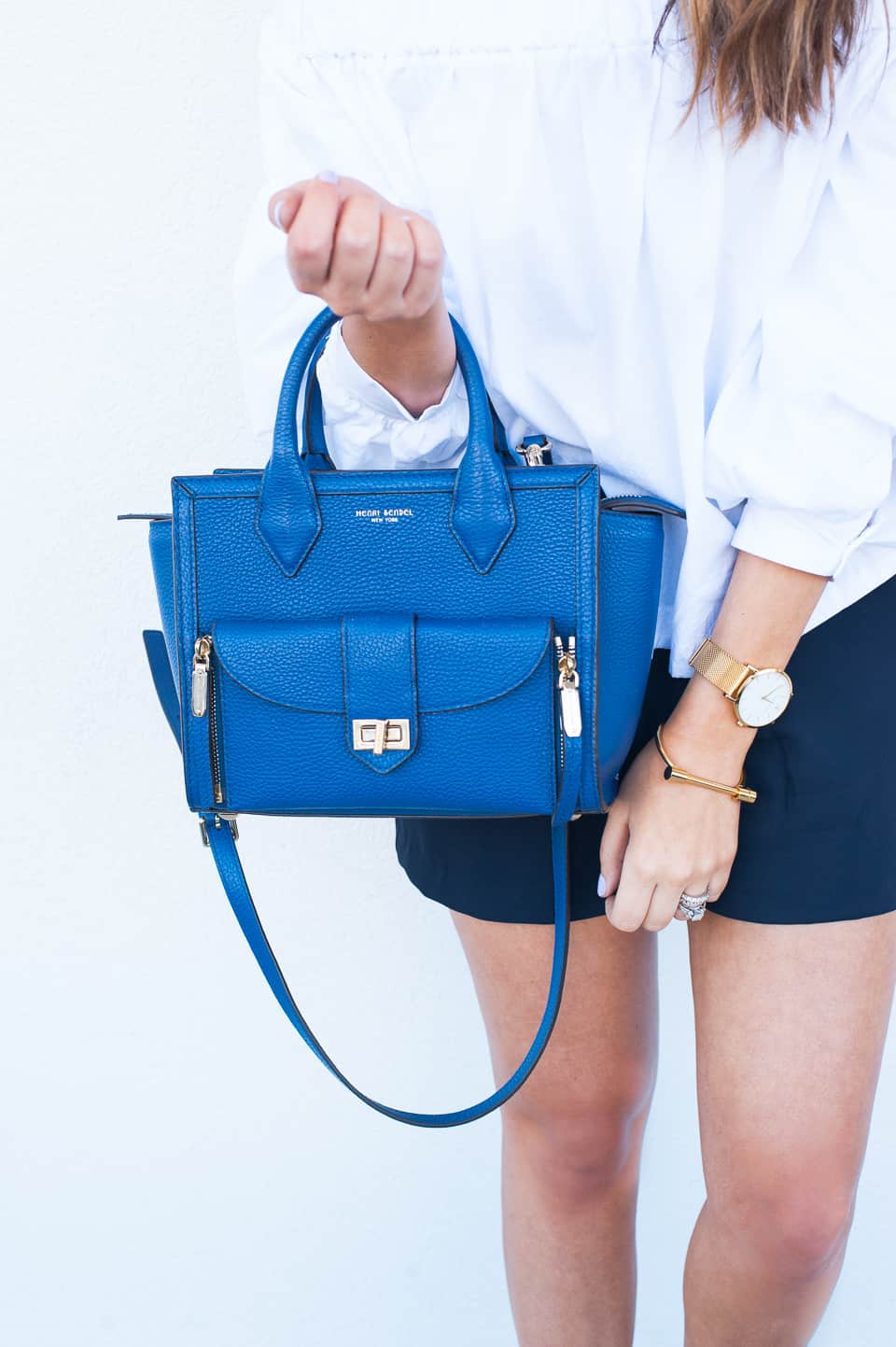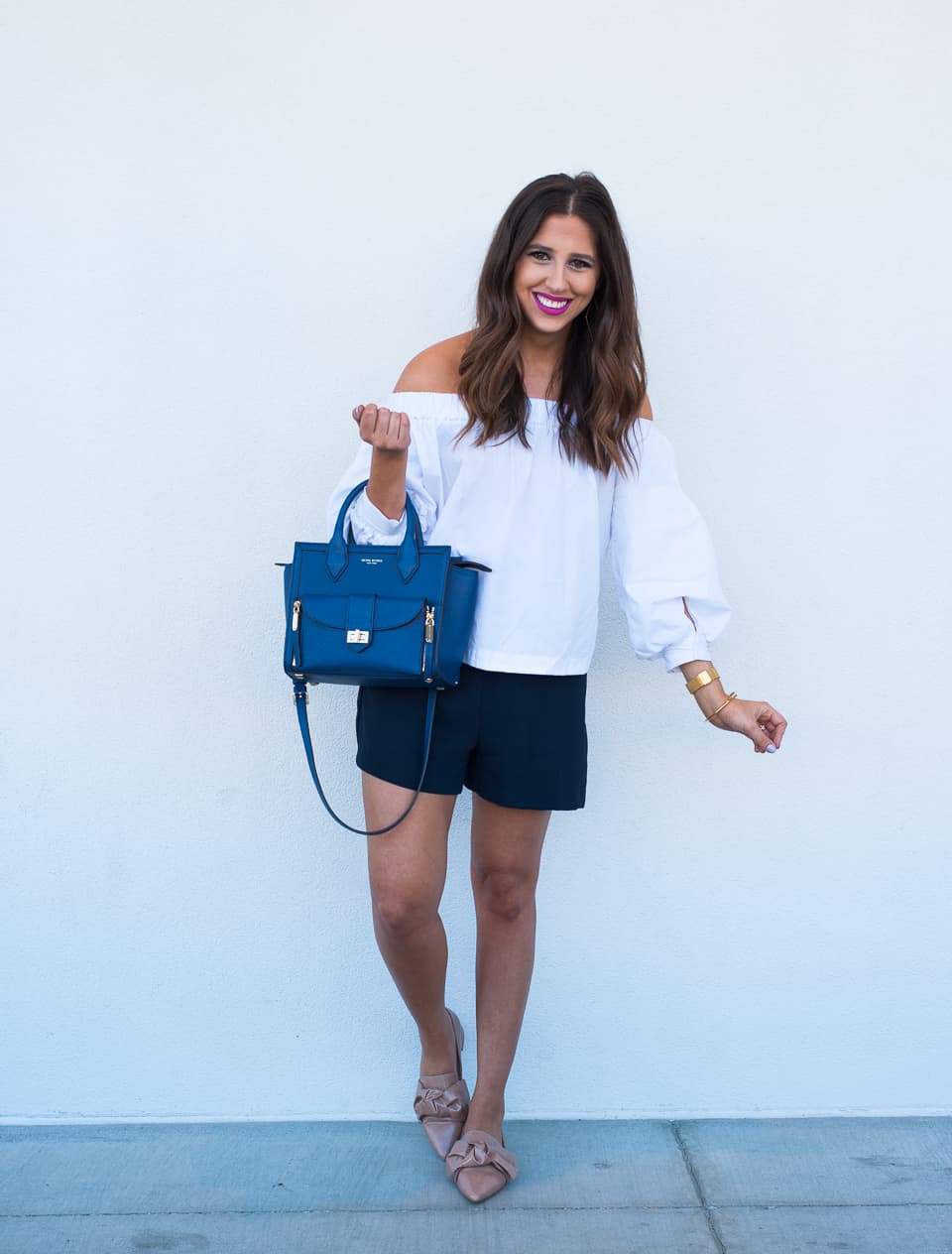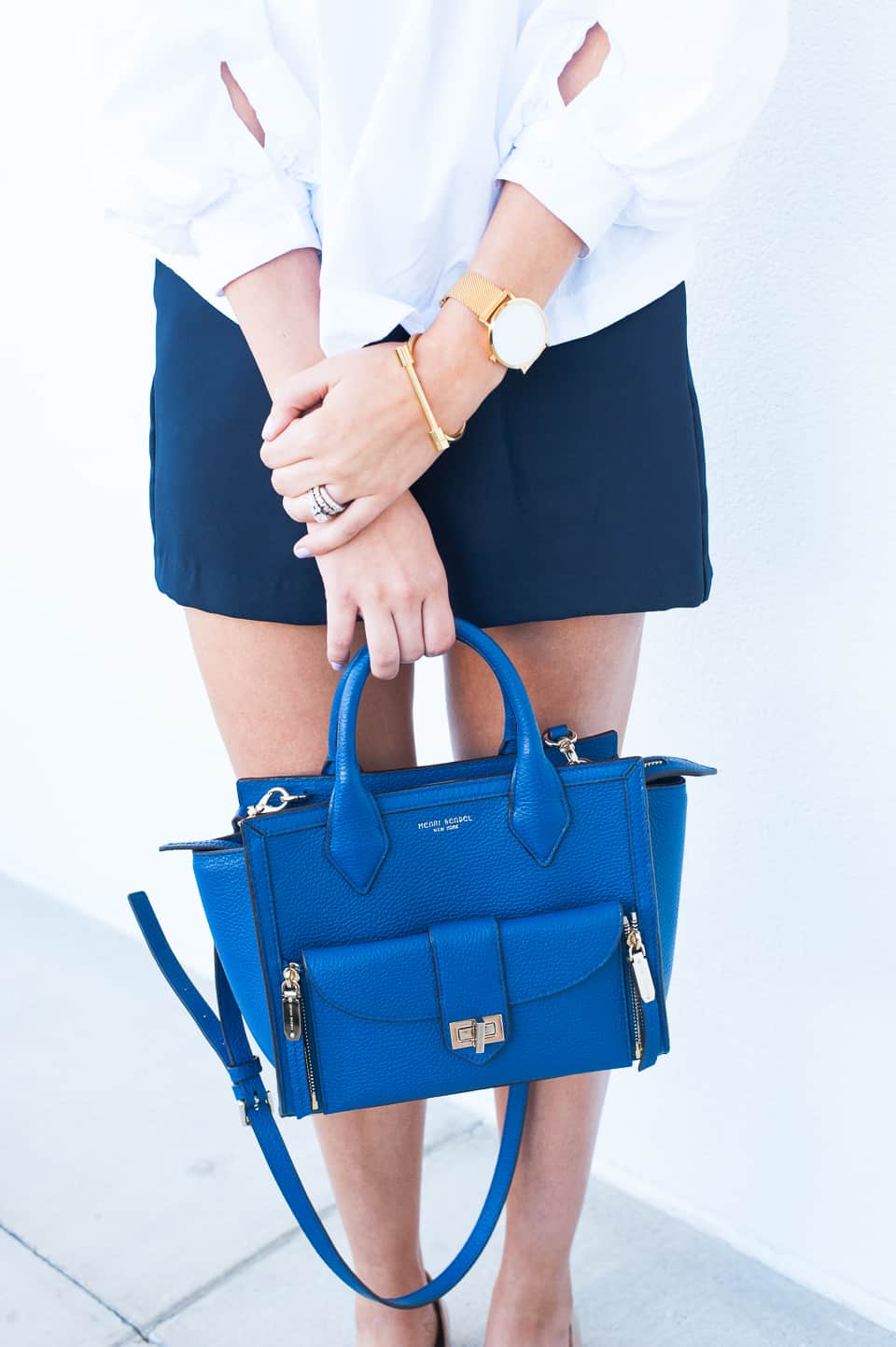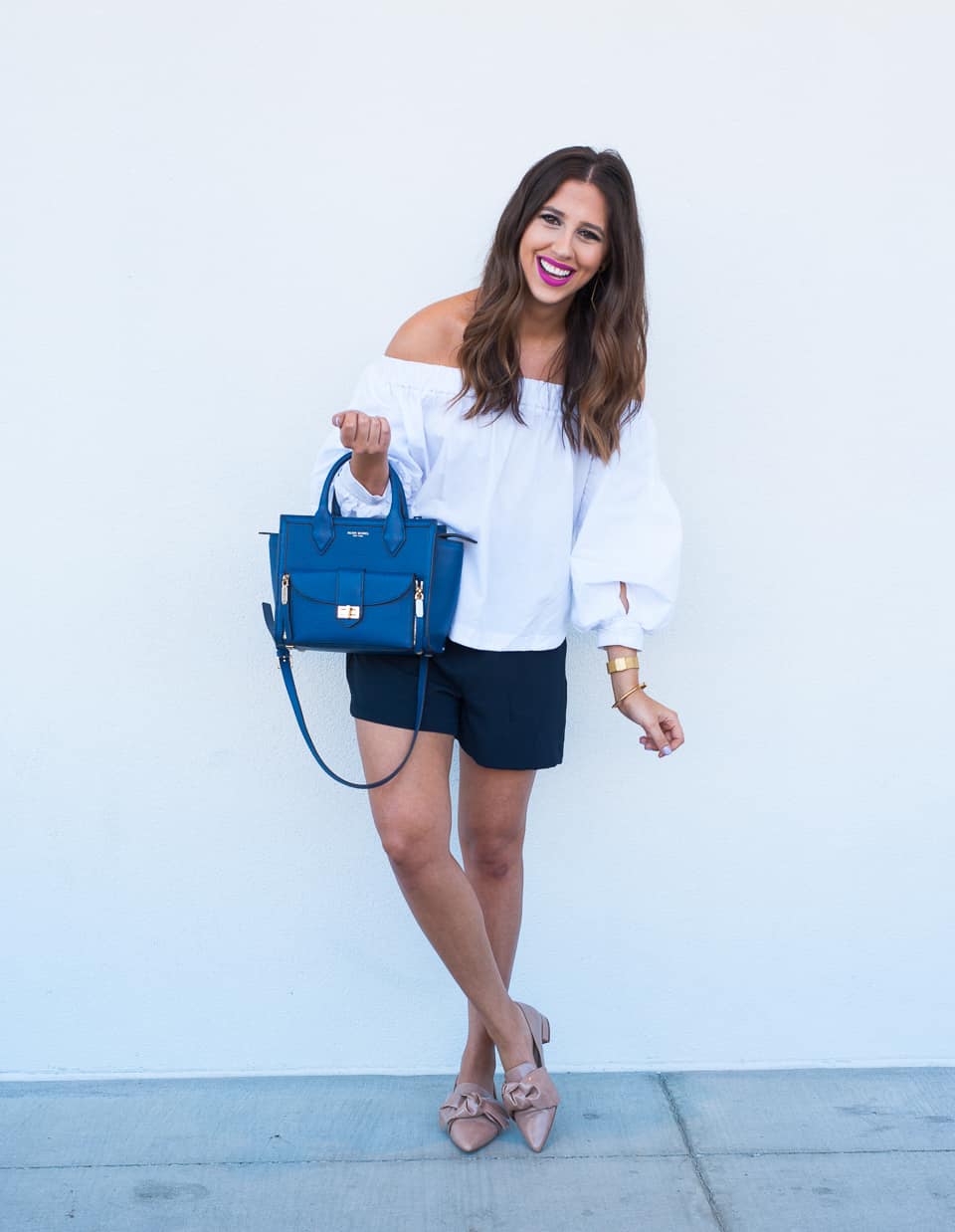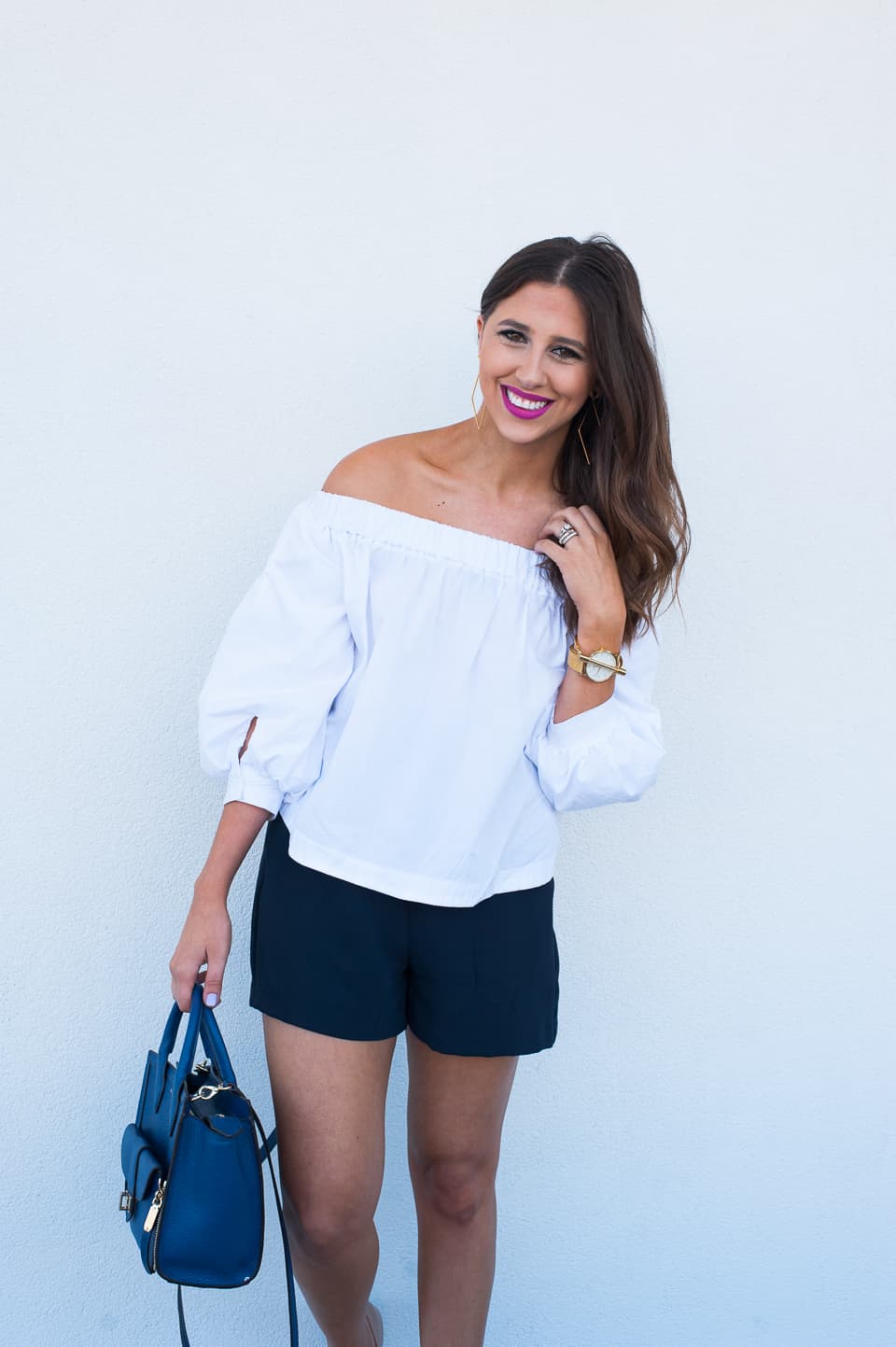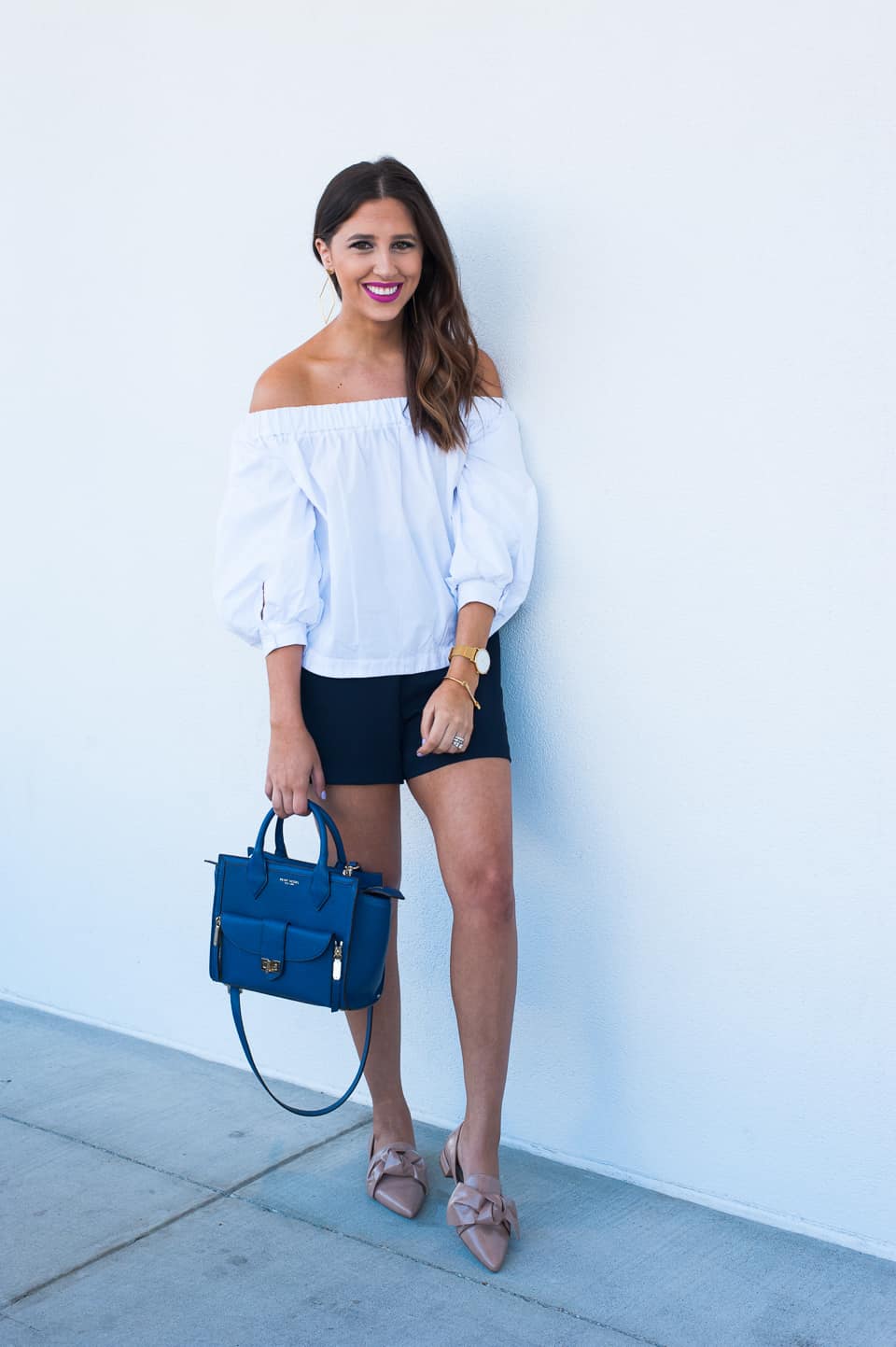 Top: Topshop | Shorts: Zara (similar or here) | Purse: Henri Bendel | Shoes: Zara (sale) or similar | Lipstick: gloMinerals | Earrings: Gorjana | Watch: Larsson and Jennings | Bracelet: The Styled Collection
Sometimes, if the tag tells you to wear the top one way, and you like it the other way, switch it! There are no rules in the game of what you wear on yourself. What matters is how you feel in it! If you see how the model is wearing it online, here, you can tell there is no ruching detail. I actually loved the ruched look and preferred the slits in the puff sleeves to be shown on the front. I defiantly could wear it both ways, I wore it the correct way here for the Super Bowl! Point is, wear that top, skirt, dress, etc anyway you want loves! I even had a couple ladies stop to tell me they loved my top yesterday and I of course had to spill the beans of my little backwards secret lol!
Also I wanted to hit on a trend alert, obviously off the shoulder and white are in and here to stay this season, but have you all been noticing bows on the toes? I think "bows on the toes" is kinda the cutest phrase ever lol! Any ways these have been pretty big around here and so have mules / glides. I actually was cleaning out the shoe portion of my closest 4 months ago and stared at my bow flat Steve Maddens (that I have had hoarded since 10th grade) wondering if they will ever come back. Well, they are back and I am so excited for it! I love when shoes can make a statement and these babes are big on my list. These are from Zara and actually are on sale, but pre warning, they did give me tiny blisters.
Well Happy Friday! Any exciting plans? I actually am running around non stop this weekend, but what is new. We have bible study, an event, and a sleep over at Chateau Cocomar tonight – tomorrow I have a blogger conference and a gala – & Sunday we have church, a lunch meeting, and photos! Did I mention it also is moving weekend? I don't think we will have time to move in so I am thinking next weekend sounds more realistic.
Okkie enjoy!