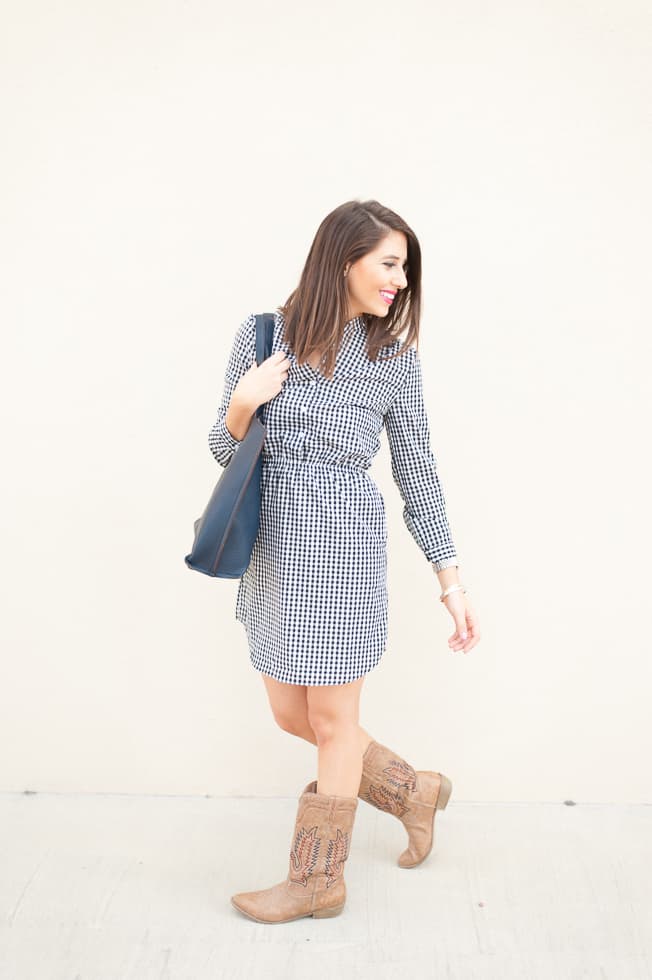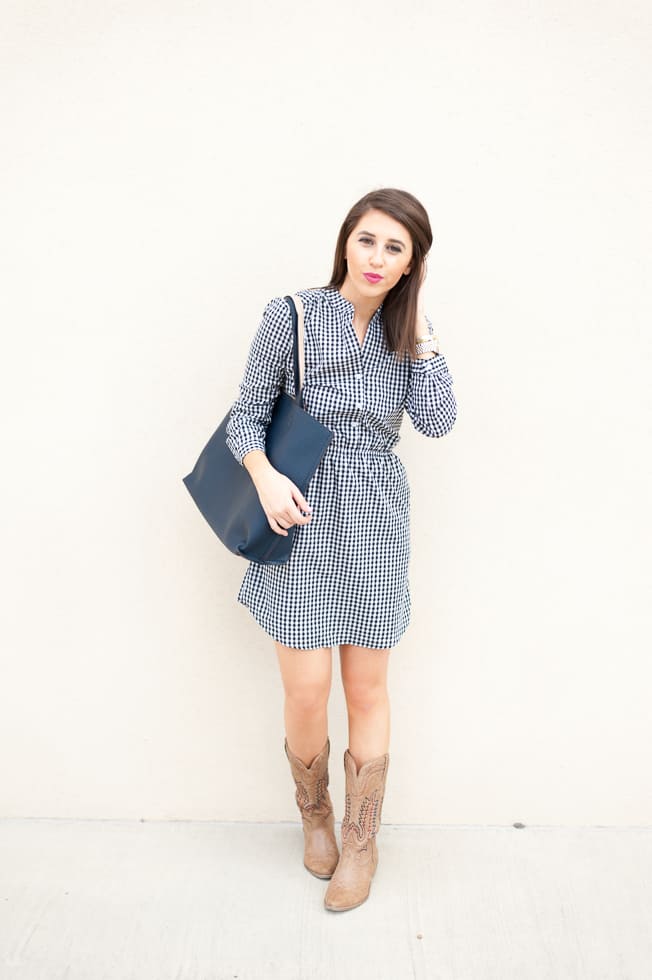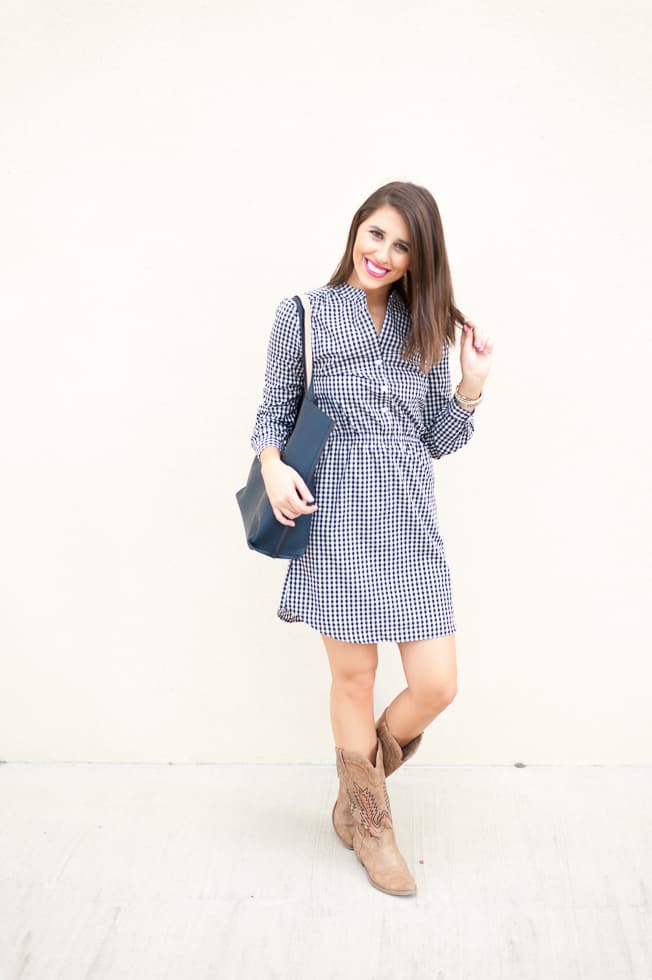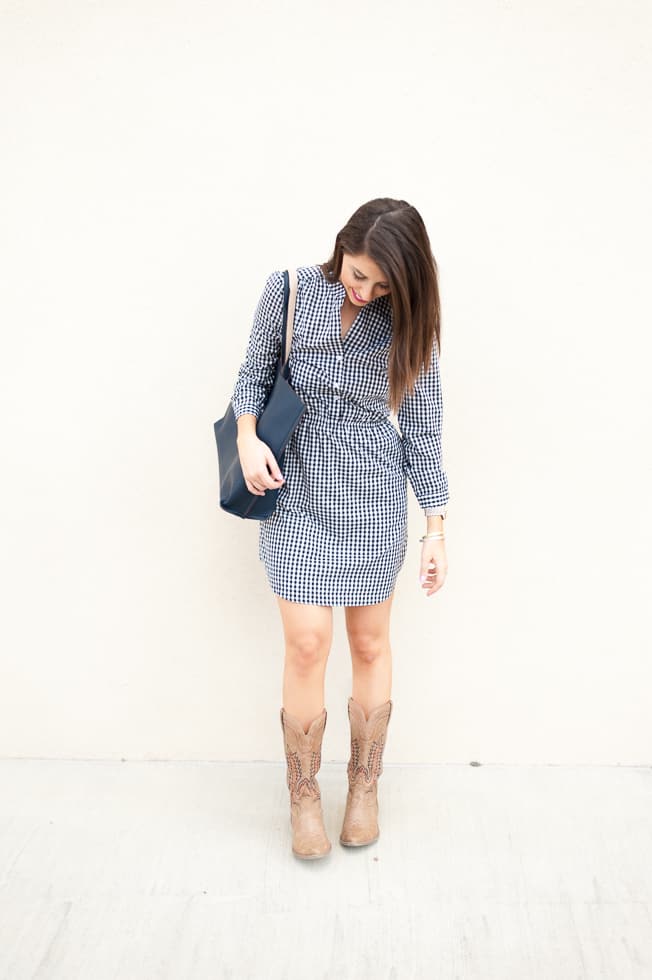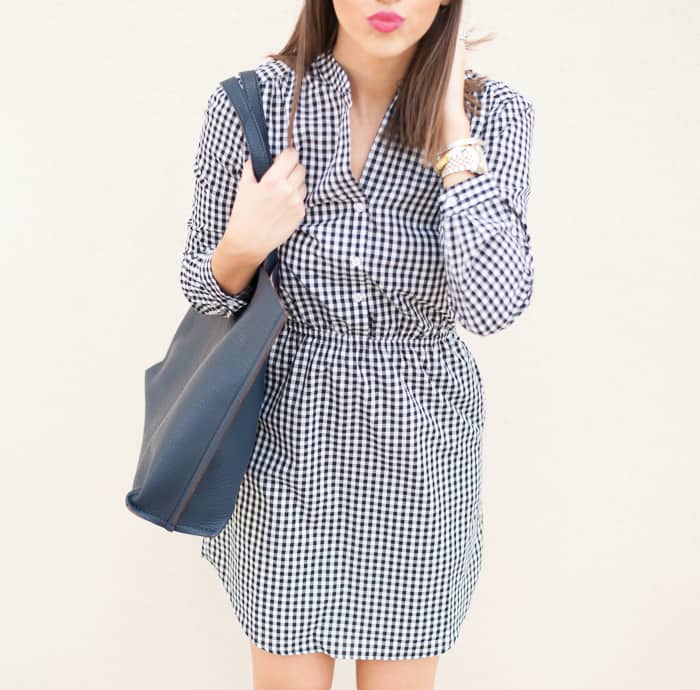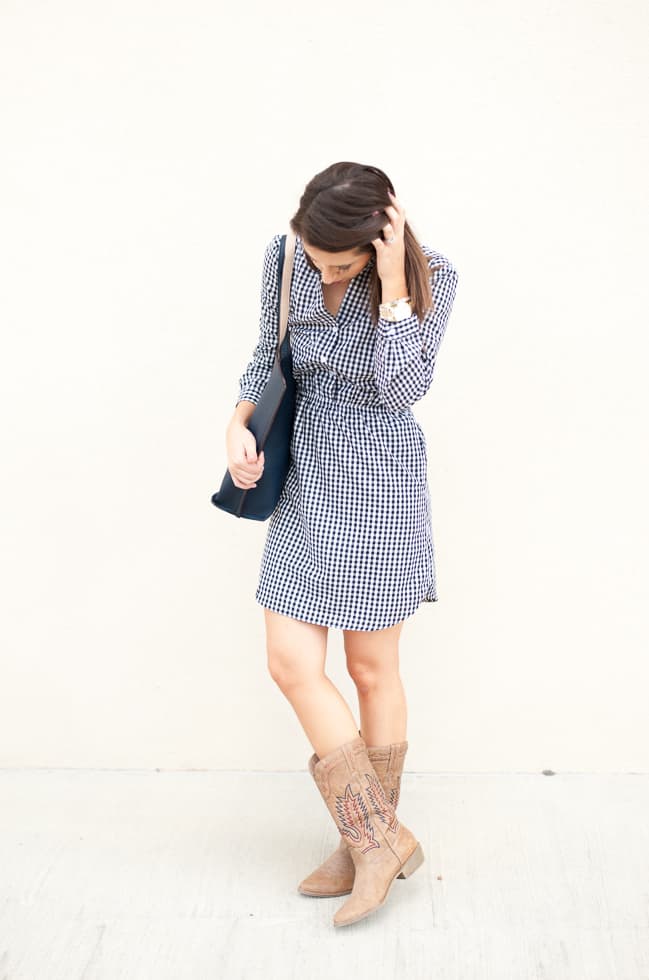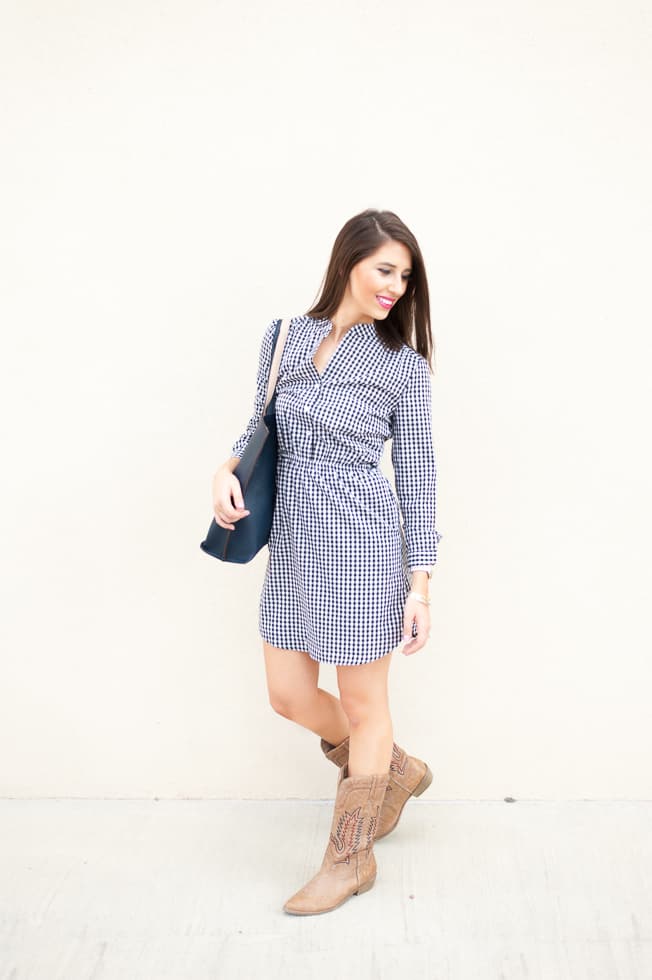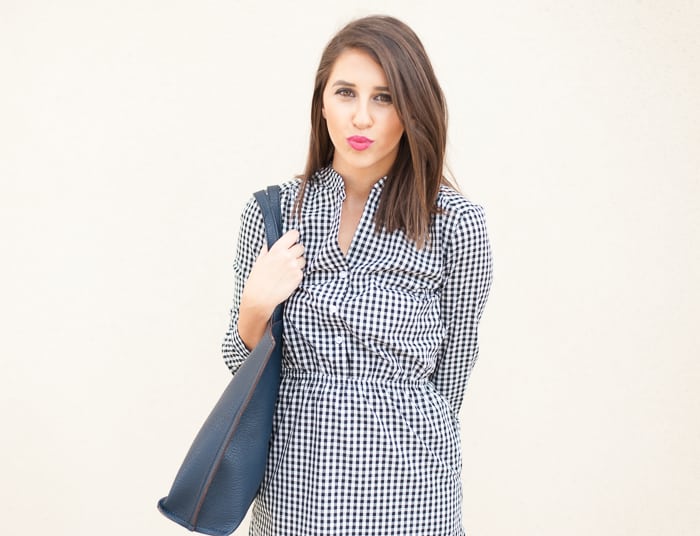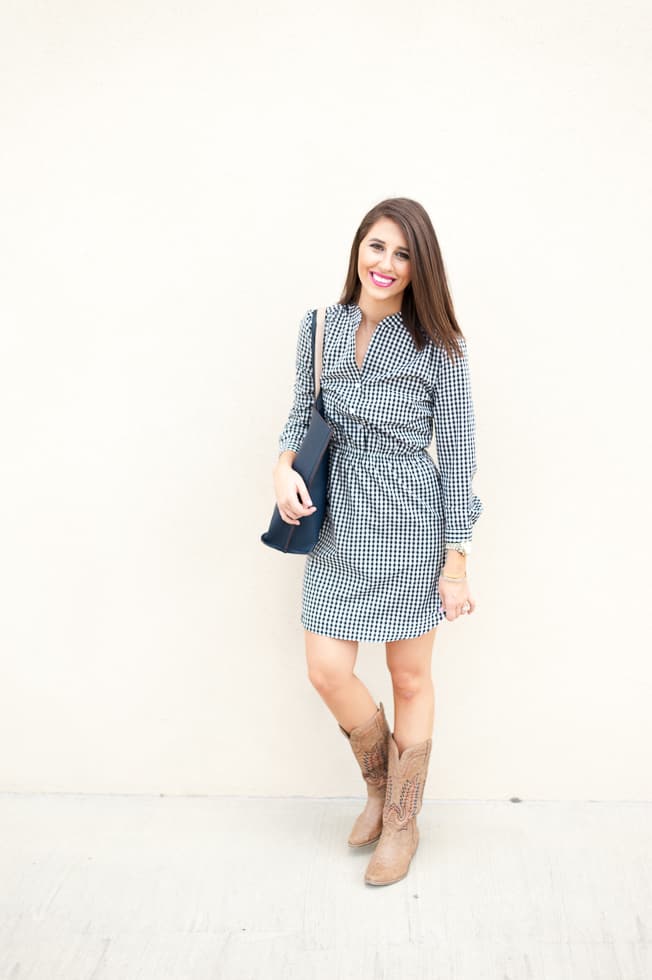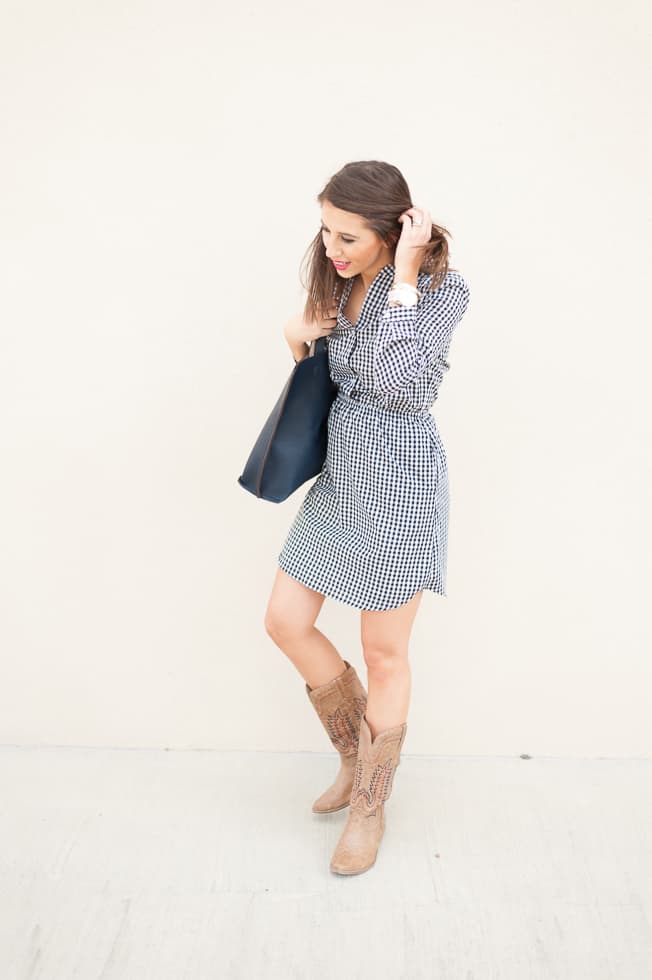 Gingham Shirtdress: Charles Henry | Bag: Street Level | Boots: Coconuts by Matisse (under $60)
Once I laid eyes on this dress, the Texas girl in me, knew I had to style it with some cowboy boots.  It is so perfect for this time of year with the Houston rodeo going on. I have loved seeing everyones Instagram rodeo posts and especially the outfits you all have put together. We haven't had a chance to go to the rodeo yet but I wanted to fit in. Hopefully we get tickets soon and I can wear this darling attire. I am not one to invest in cowboy boots (maybe one day) so I found these cute but wayyyy affordable ones that will get the job done. I would love to continue to see your rodeo inspired outfits! Feel free to tag me on Instagram (@dressupbuttercup).
Thanks for following along y'all! With last week pulling my wisdom teeth and being out too this week is full of rain, I have been so behind on shooting outfit posts. I miss it so much! I am hoping hubby and I go somewhere cool this weekend and I can snap away. Depending on our vacation plans, I may skip a few days next week but I sure will keep you all updated! We are thinking but haven't decided on Cabo. Anyone have Cabo recommendations? I would love to hear them!