DM Round Up
February Week 3
Answering your most asked questions and sharing links to the most requested items from last week!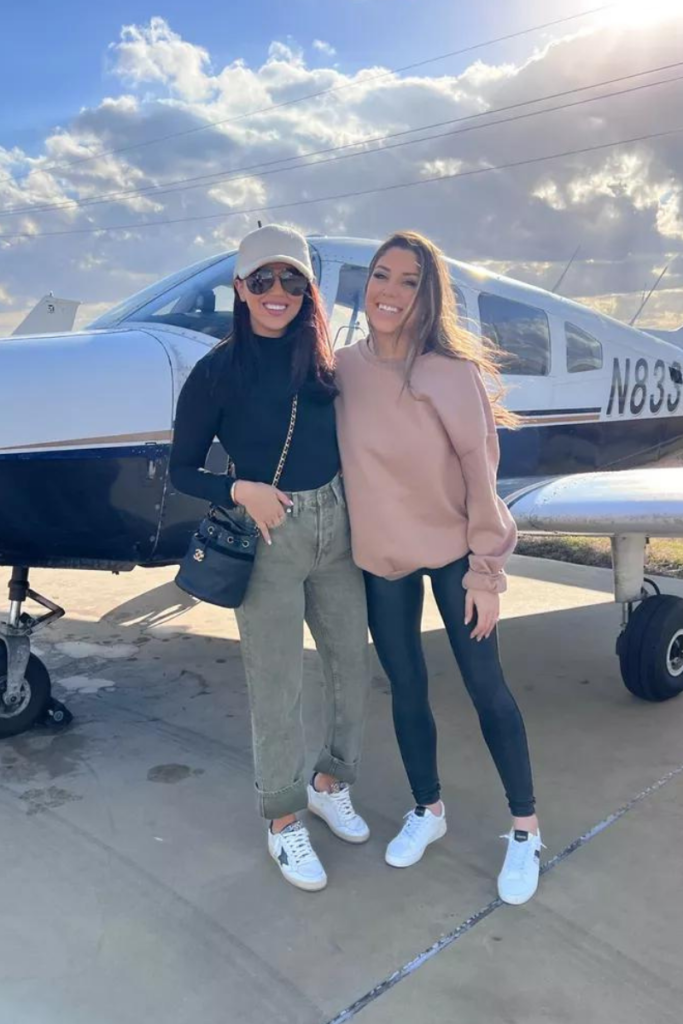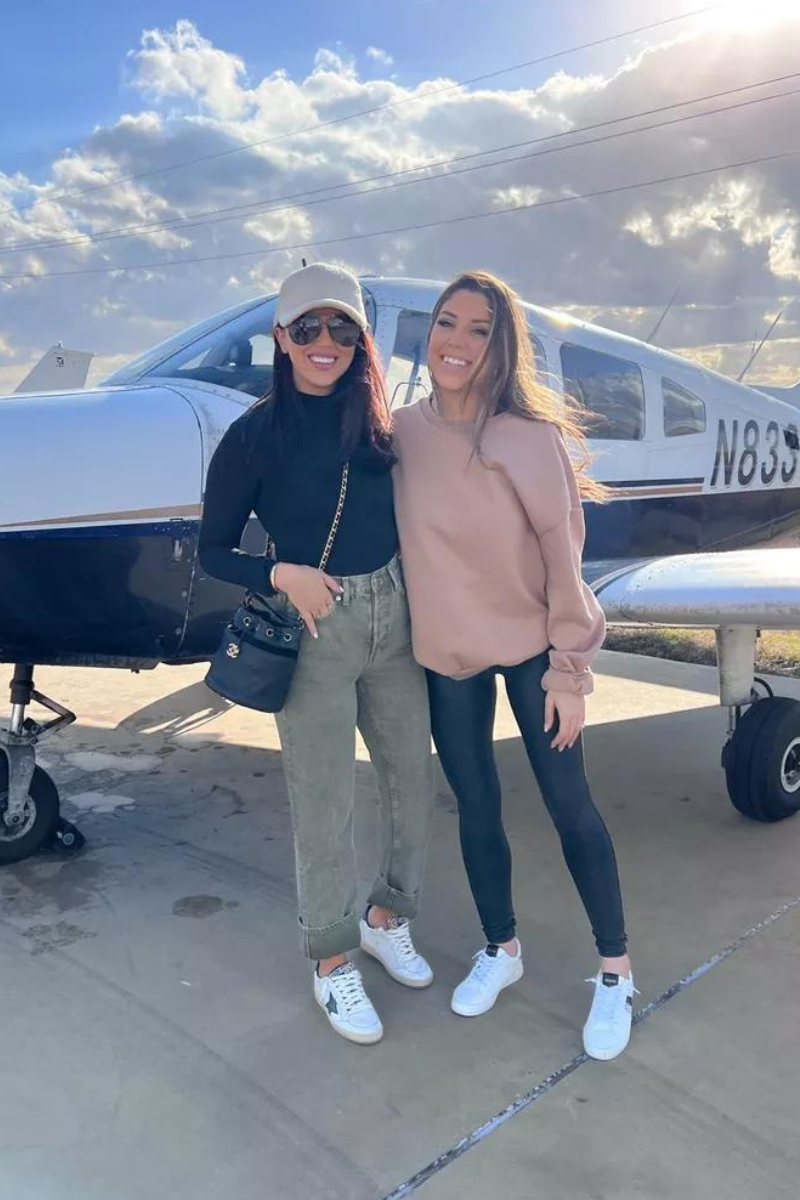 Can we get a link for your olive pants? Love them!
They're from Nordstrom! Thought they were a fun change of pace from regular jeans. Wearing a 27×30.
Can you share where you got your laser hair removal done?
My friend Marti recommend Antiage Institute in Houston so I'm going there and seeing Nataleigh!
Sizes in Coral Reef swim?
Sharing all of the pieces we tried on and my and Hayley's sizes in this blog post!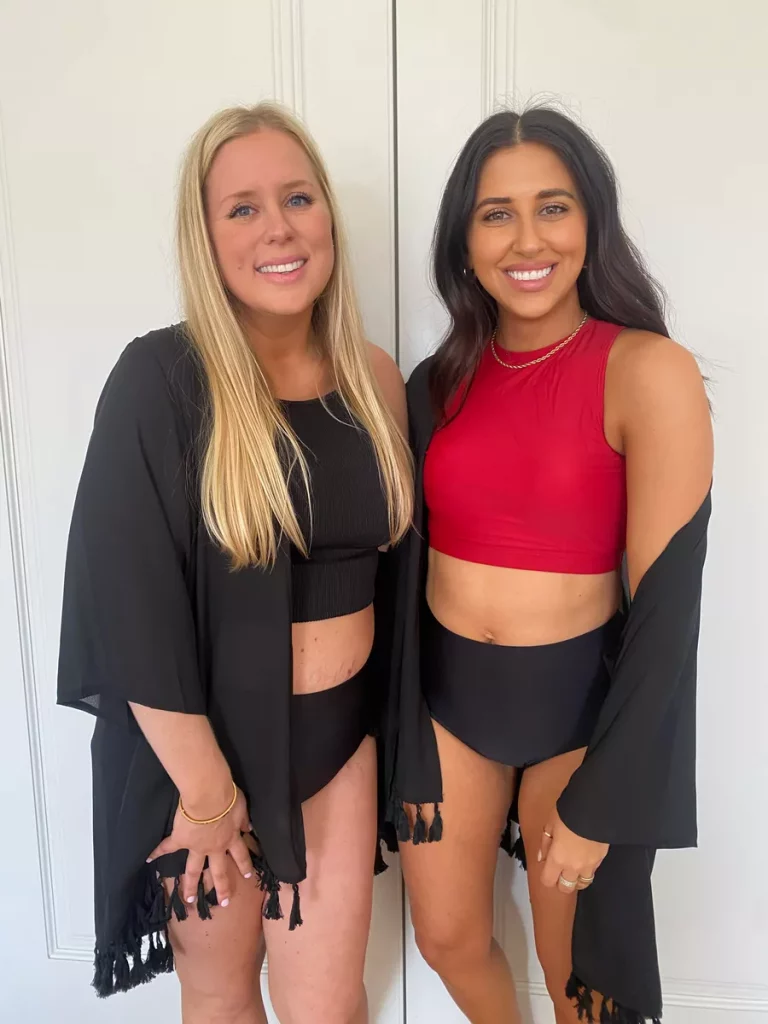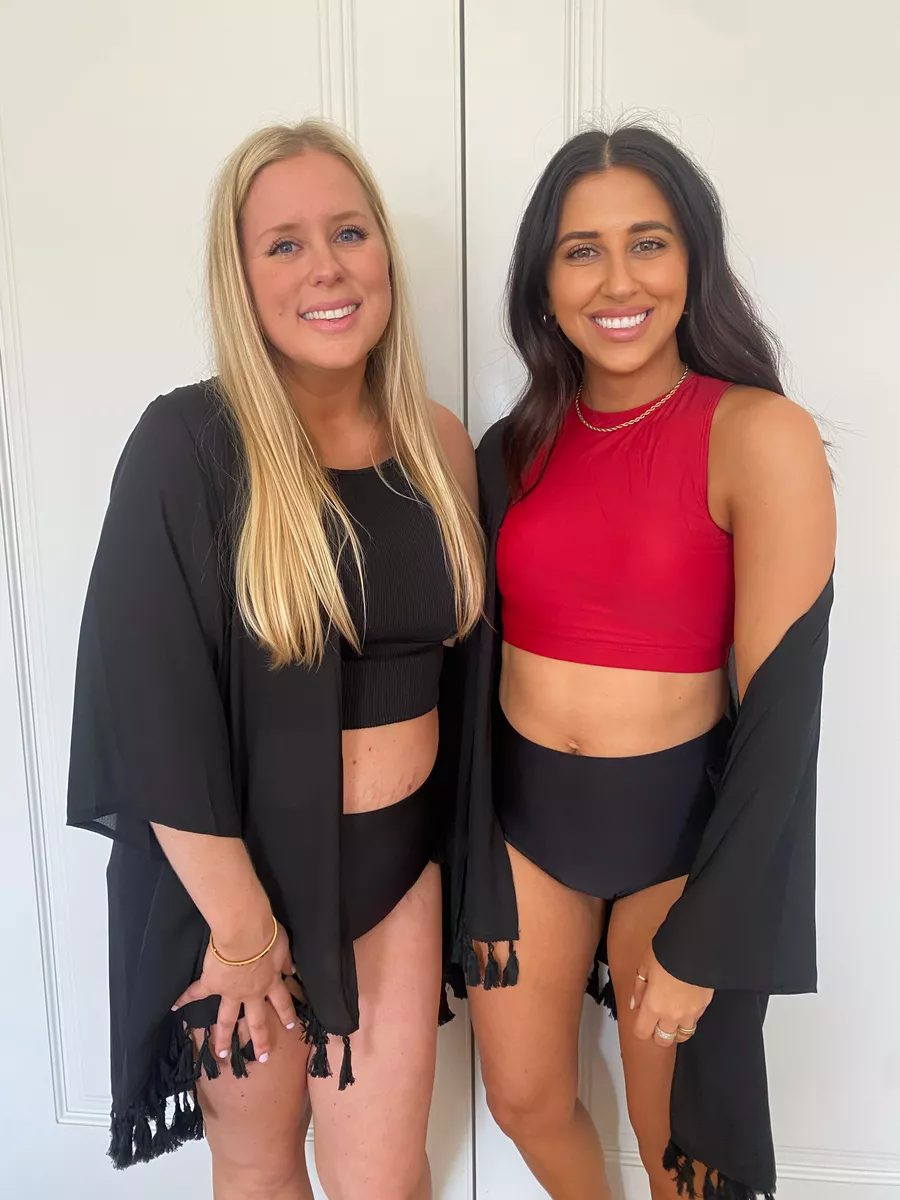 Are your Steve Madden boots TTS?
I would say so, I wear an 8! Just checked and they're currently out of stock but here's a similar pair! Will keep you updated if they restock.
Here are a few other pairs of my fav boots!

Can you wear overalls with a bump?
Totally! It's just all about how far along you are and finding the right pair that are stretchy enough. I wore a lot of cotton/romper types with Rosie because they were comfier but there are lots of cute maternity overalls you can find too! This pair from Old Navy is cute and here's another pair from Target!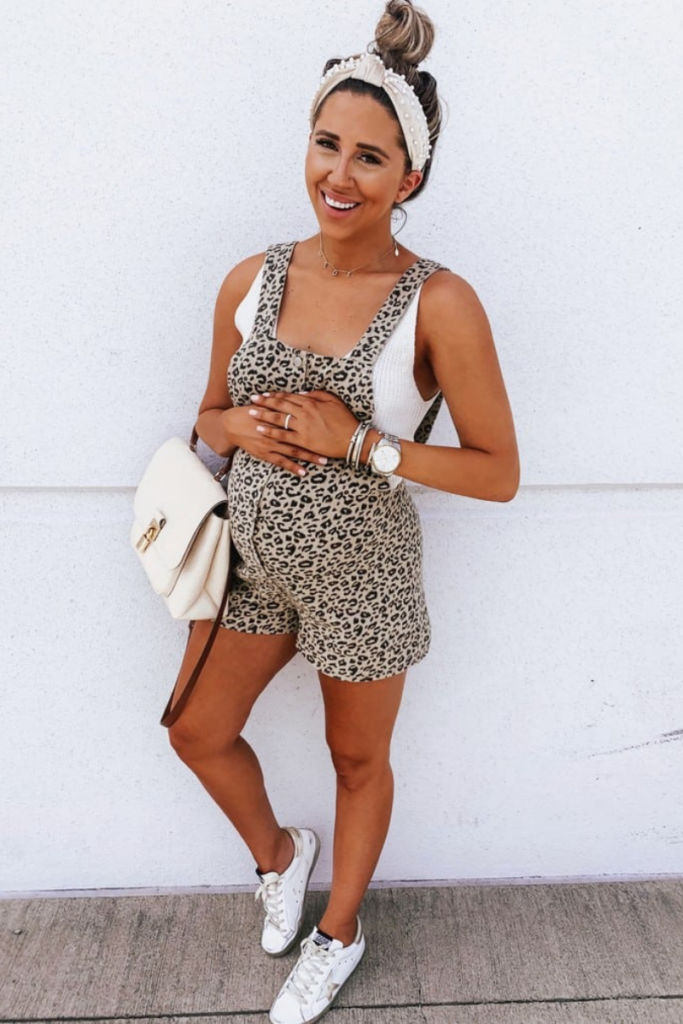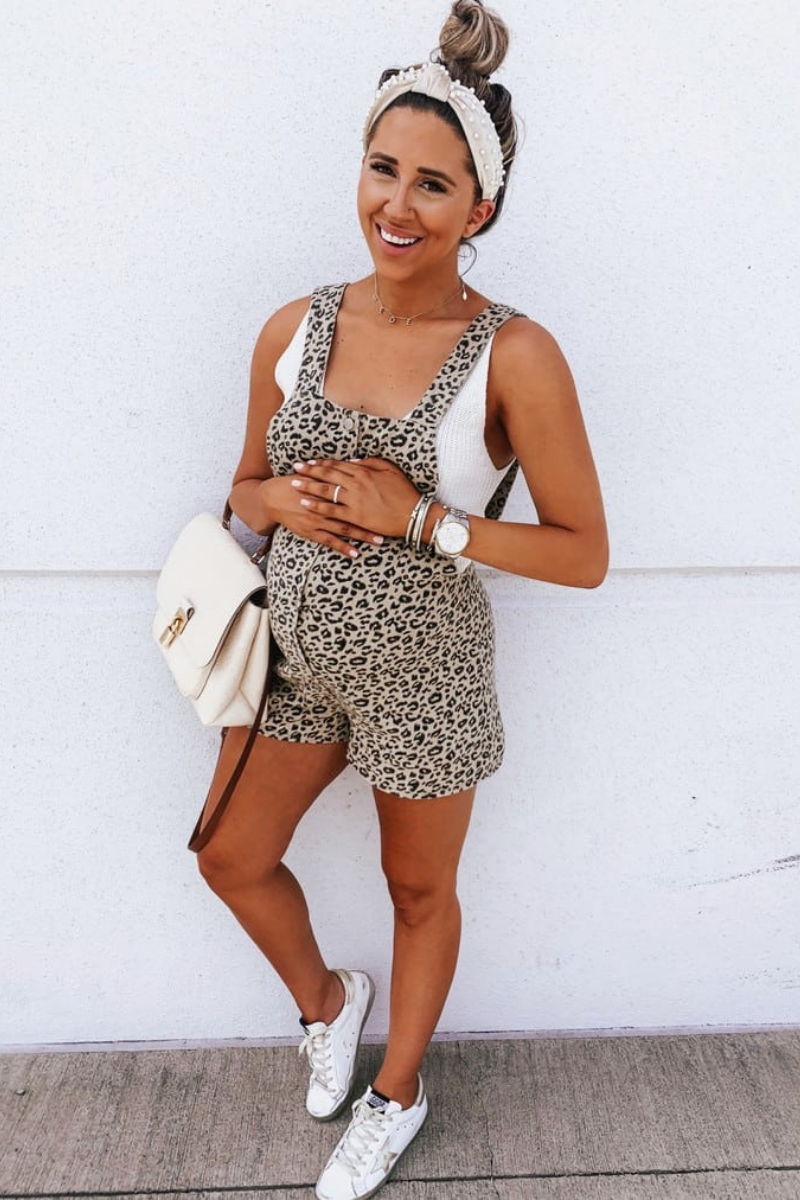 Does Katy fly for an airline?
Not currently! She has her CFI (certified flight instructor) license so she can teach others how to get their private pilot's license and also her commercial pilot's license. Right now she just flies for fun to keep up her flight hours! She just retook her test to keep up all her license. I'm not sure she even knows what her future plans are!
Please link your pink tee!!
It's Target!! On sale right now, too!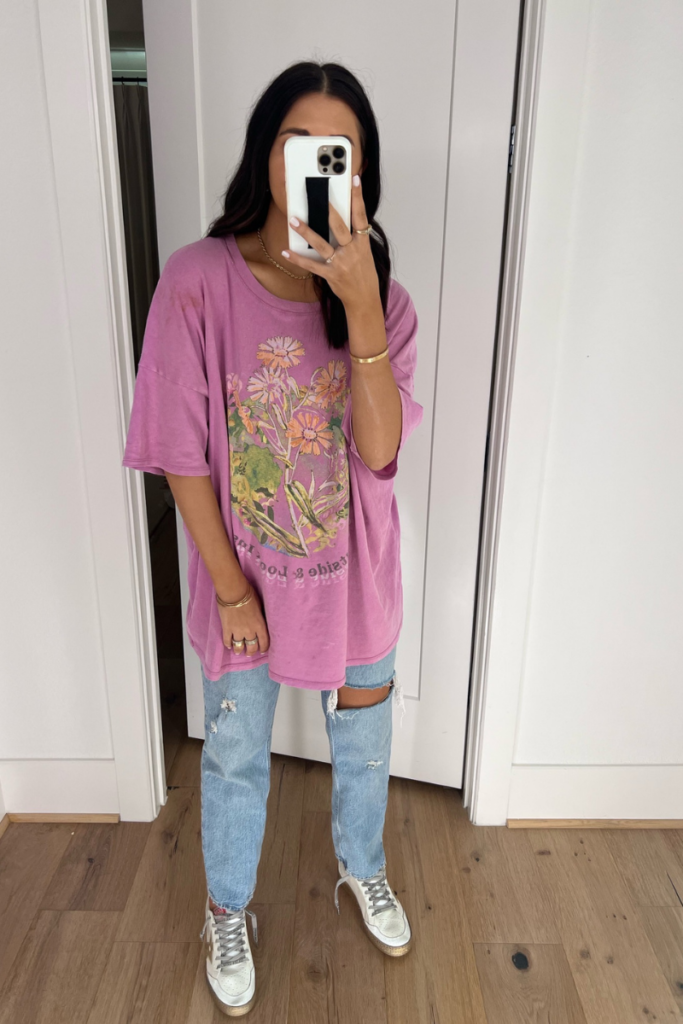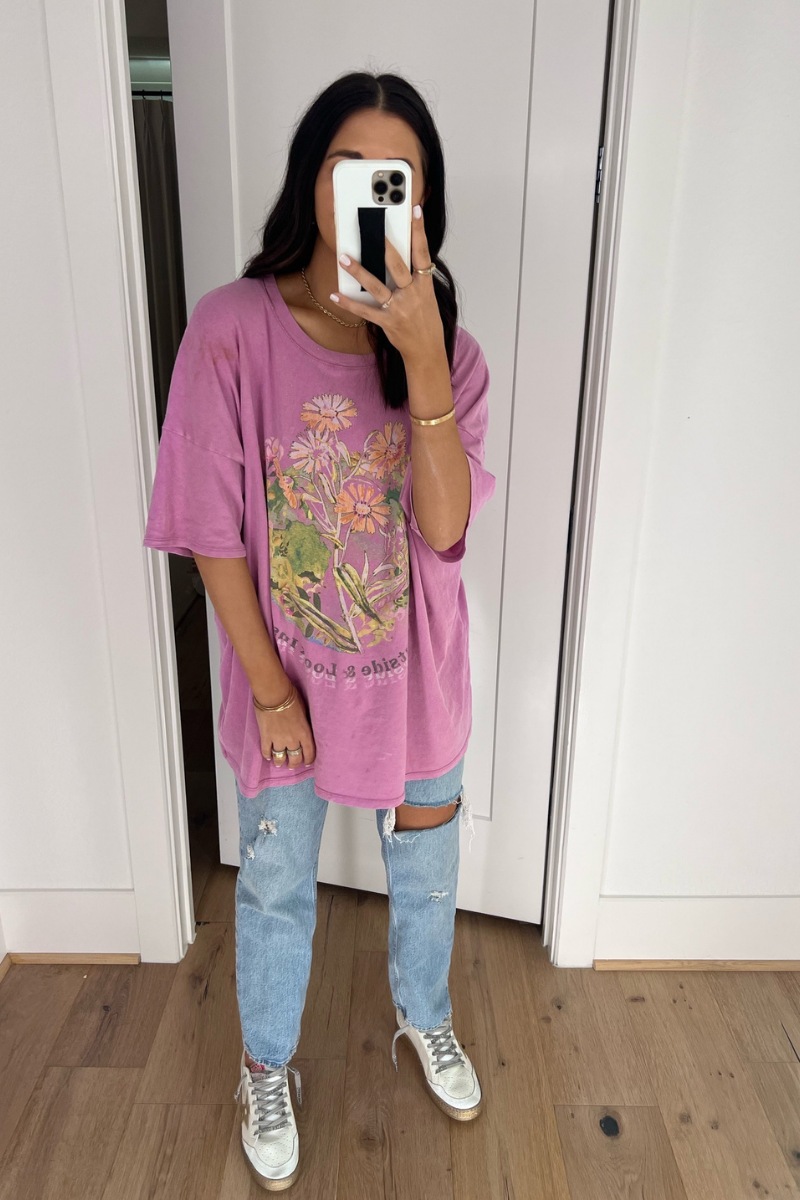 Link to your black tank and sweater!
My cardigan and tank are both from Target!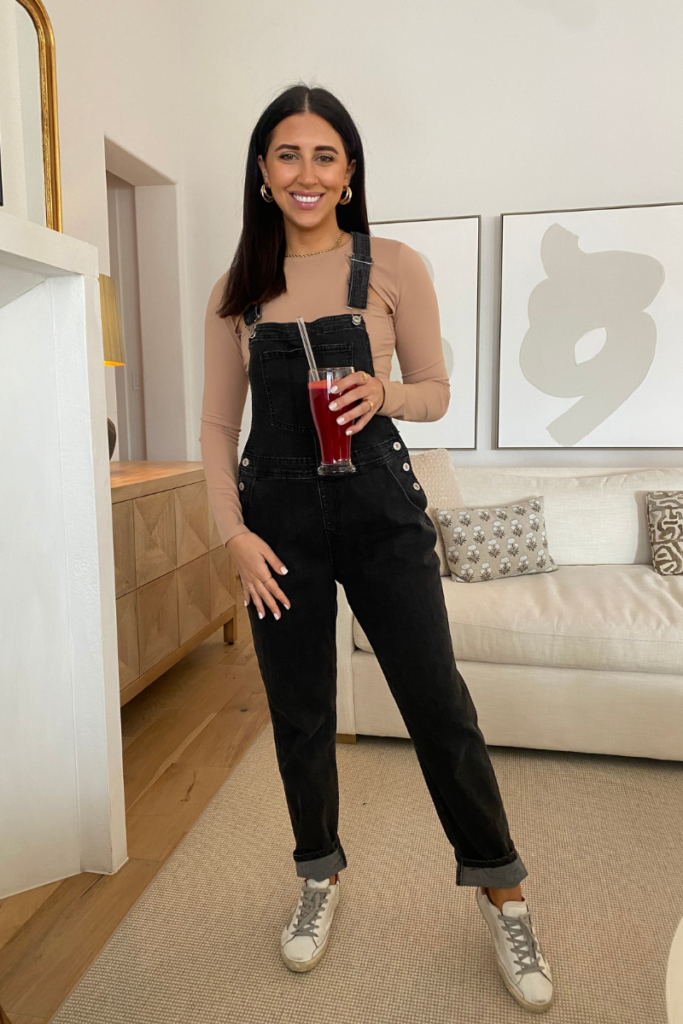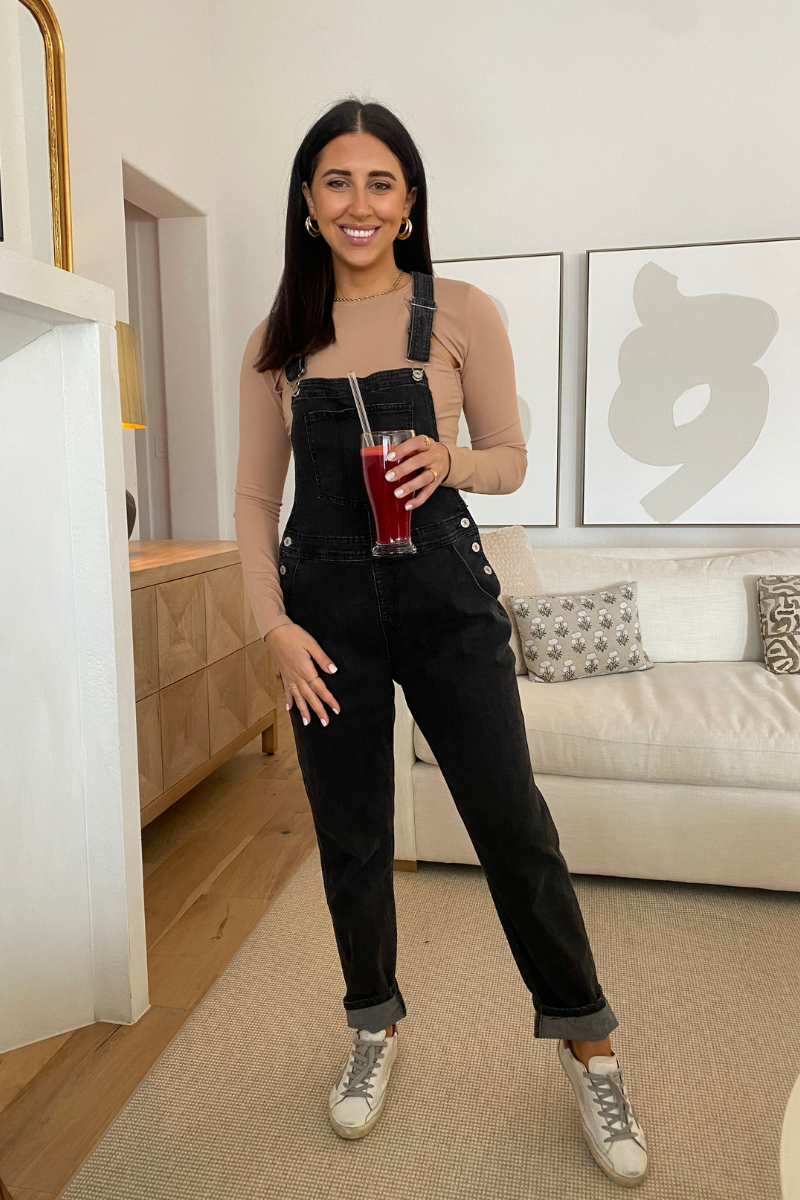 Where is your gold braided necklace from?
It's the Harper chain from Electric Picks! The chunky small gold hoops I've been wearing are Kendra.
Most Requested Links This Week