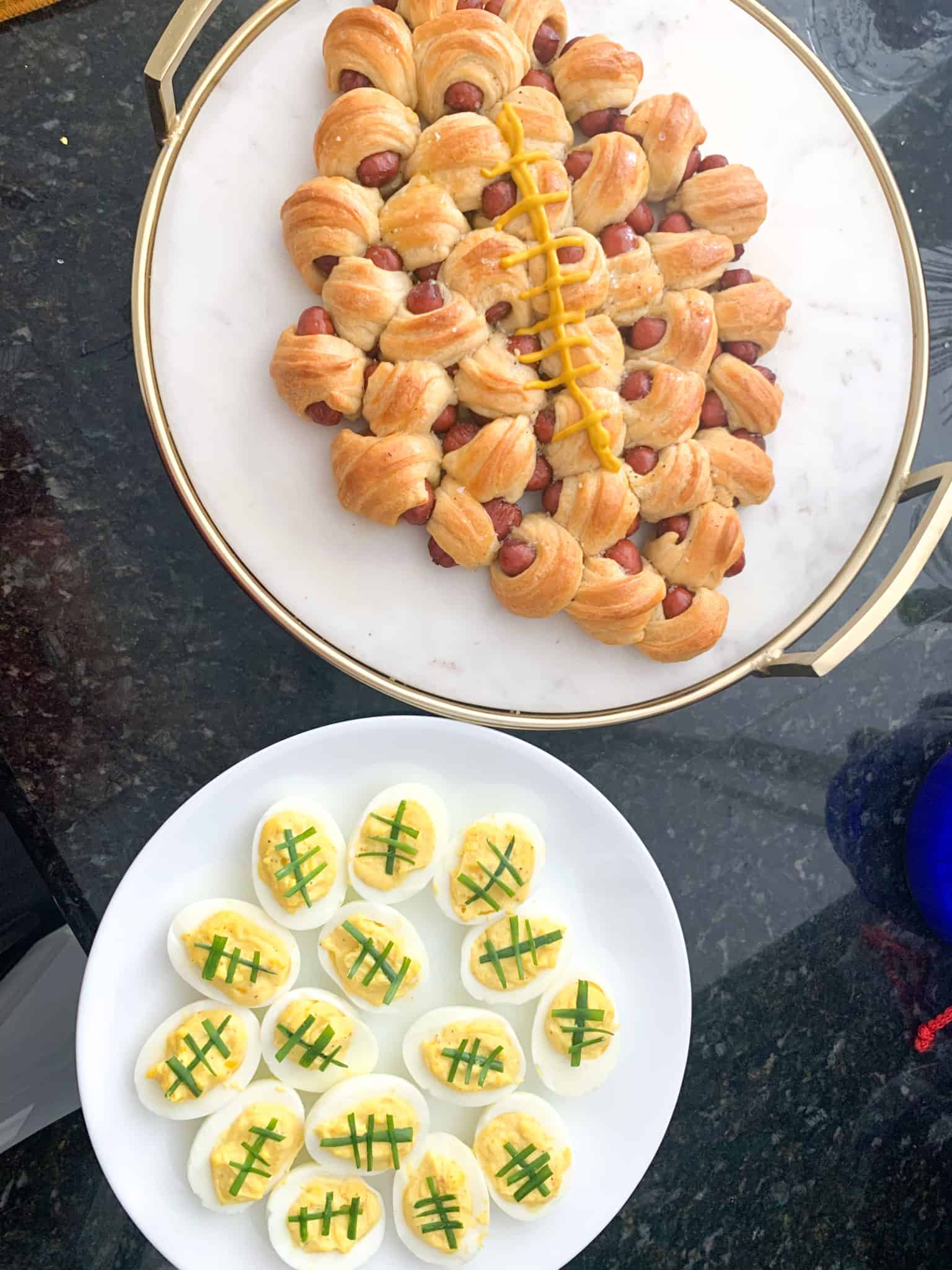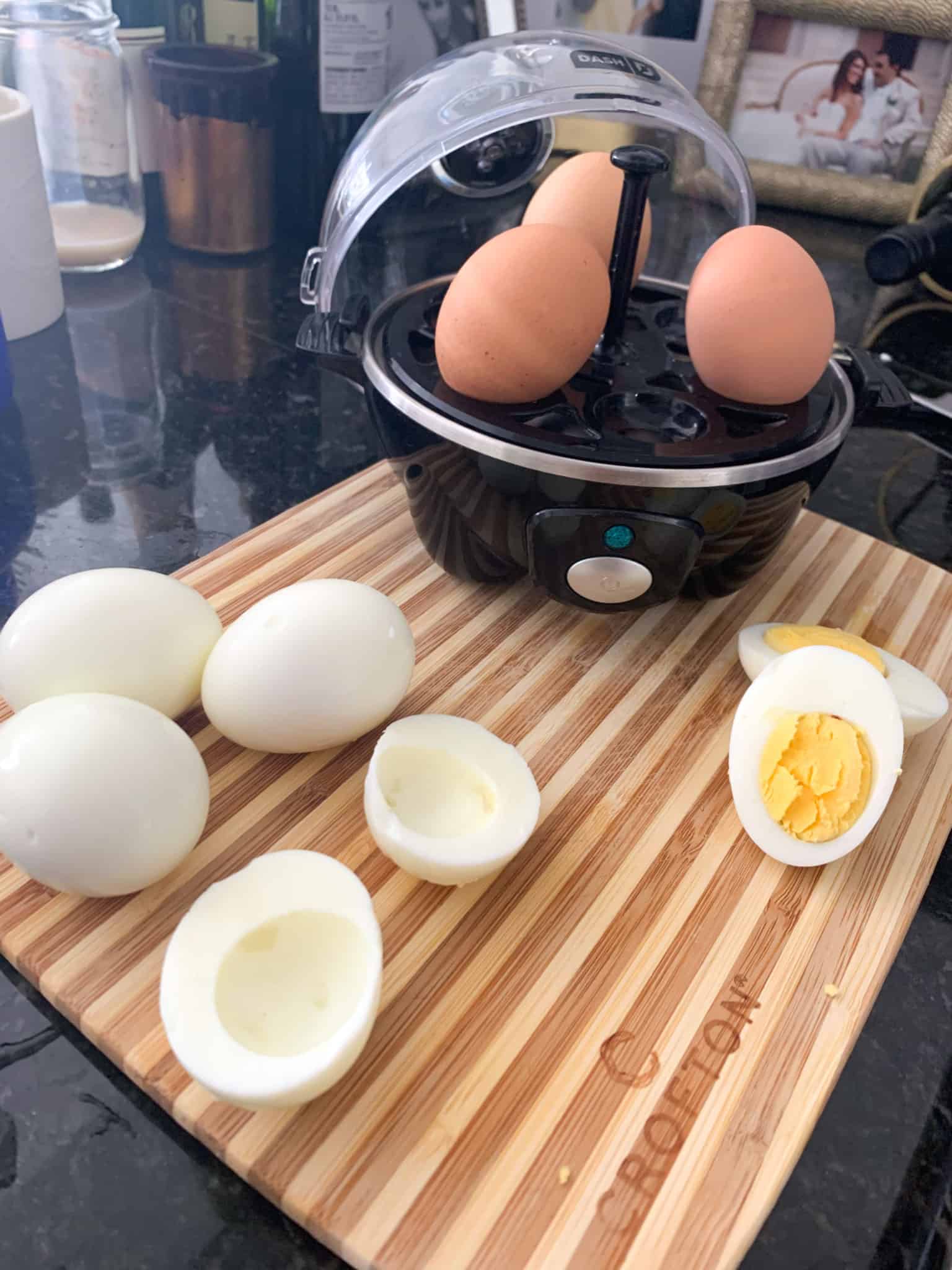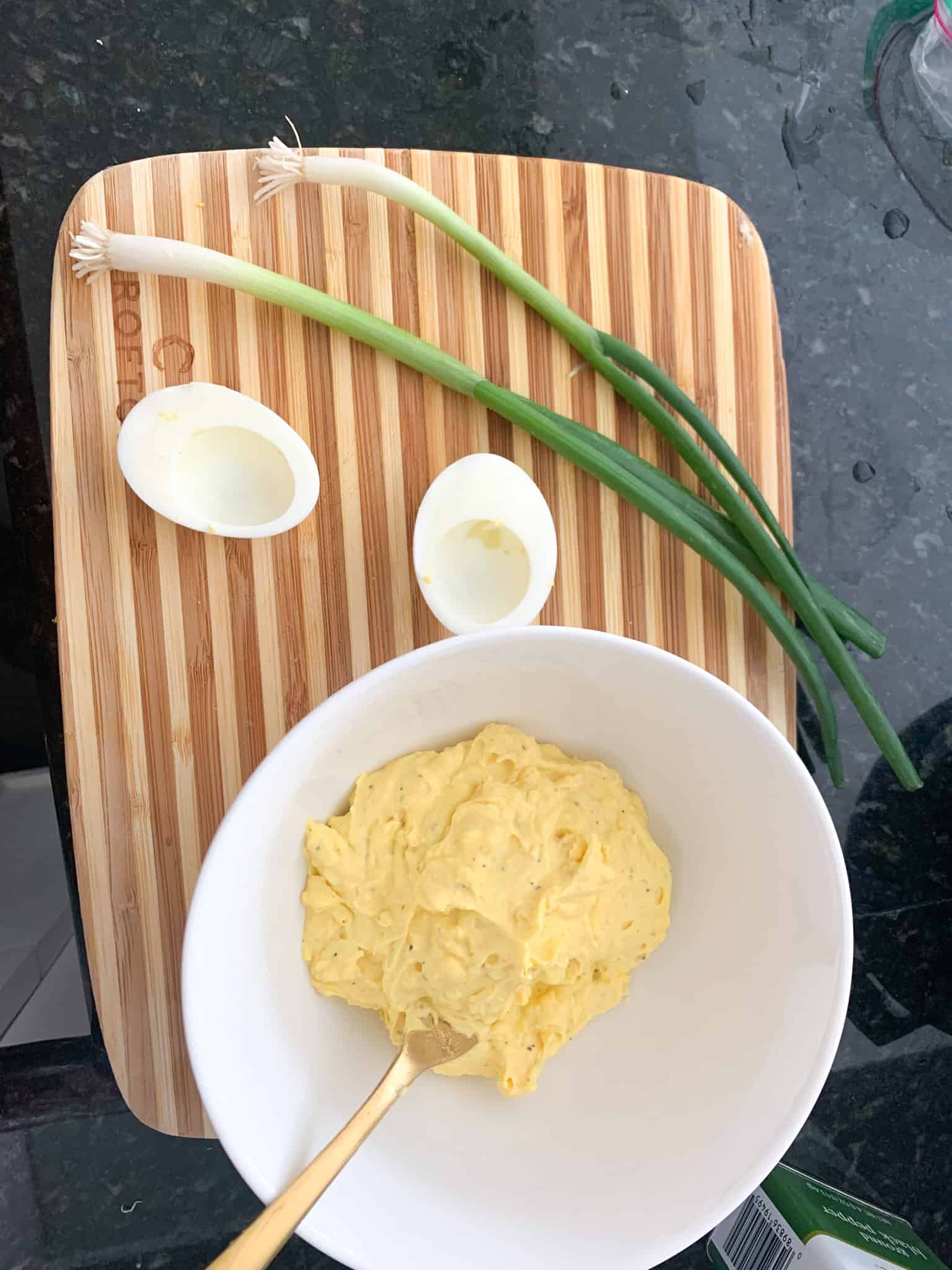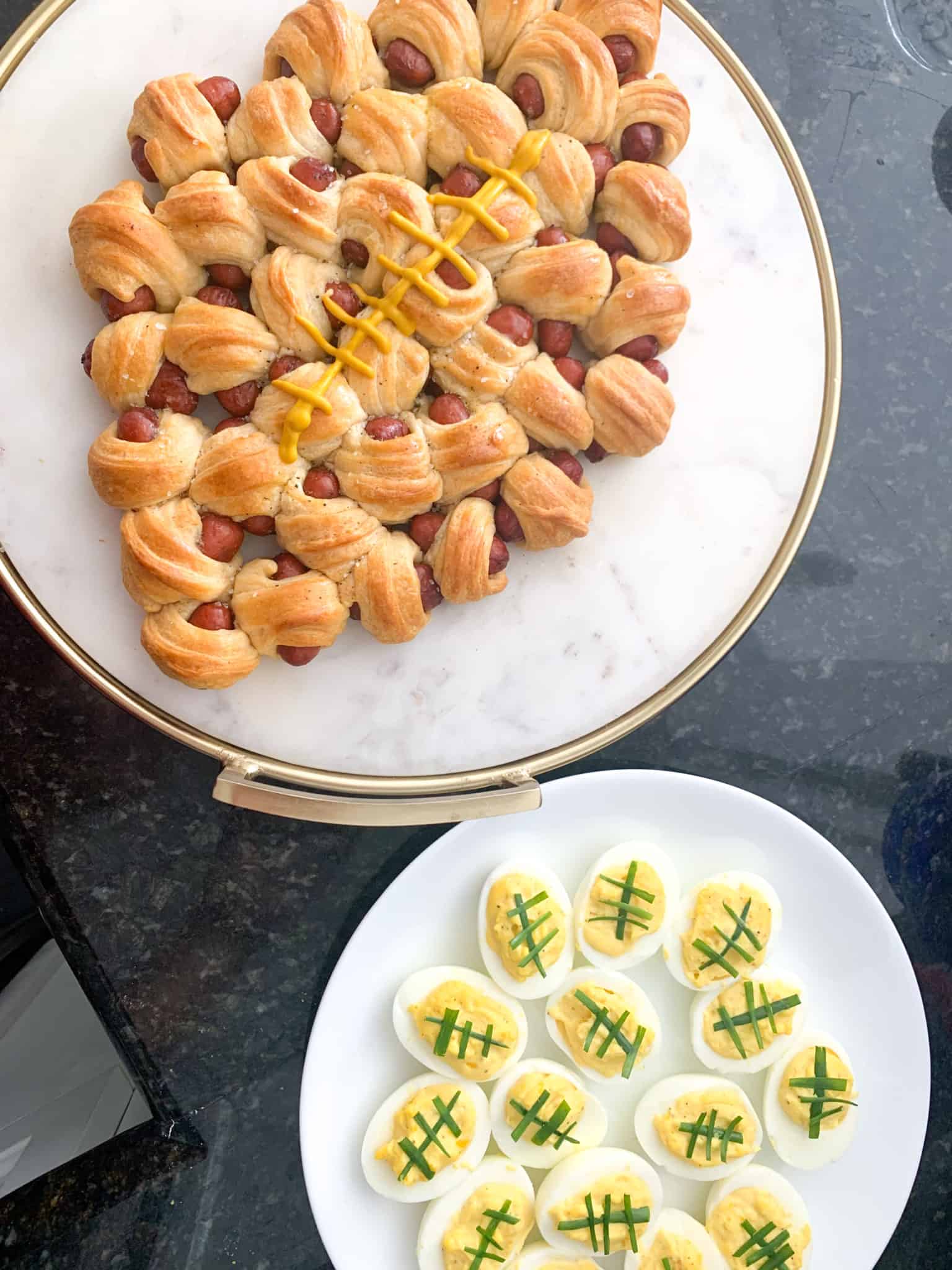 Wanted to try out a couple easy recipes from Pinterest for you guys that would be quick options for Super Bowl Sunday coming up this weekend! These Pigskins in a Blanket(so clever lol) and Football Deviled Eggs are perfect to put out if you're hosting or bring along to friends house. I feel like these two are staples anyways and this is just a little way you can make them a little more festive. Also, grabbed this egg cooker that makes life so much easier! If you haven't grabbed one from Amazon now is the time!
Egg Cooker | Similar Bamboo Cutting Board | Marble Serving Tray
Pigskins in a Blanket Recipe
2
tubes (8 oz each) refrigerated crescent rolls
Preheat oven to 375º. Line a large rimmed baking sheet with parchment paper.
Slice crescent rolls lengthwise into thirds. Place a mini hot dog on the thick end of each triangle and roll up.
Arrange the pigs in a football shape, sided by side, on the baking sheet. They should be touching! Brush with egg wash and sprinkle with salt and pepper. Bake for 15-20 minutes, until the crescents are golden.
Draw lines with yellow mustard to mimic the laces of a football. Let cool for 10 minutes before serving. Serve with ketchup for dipping.
Football Deviled Eggs Recipe
INGREDIENTS
6 hard boiled eggs
1/4 cup mayonnaise
1/2 teaspoon dried mustard
1/2 teaspoon lemon juice
1/4 teaspoon saltpinch of pepper
green onions
DIRECTIONS
Place eggs in a saucepan and cover with cold water. Bring water to a boil and immediately remove from heat. Cover and let stand for about 15 minutes.

Pour off the hot water and rapidly cool eggs by running them under cold water (or place in ice water) until completely cooled.  Peel the eggs and cut them in half, and place the yolks in a bowl. Reserve the whites on a serving tray.


Mix the mayonnaise, dried mustard, lemon juice, salt and pepper into the yolks. Spoon about 1 tablespoon into each egg white half. Add thinly sliced green onion to resemble the stitching on a football. Refrigerate until serving.