My Favorite Brands to Shop at Nordstrom
There's just something about stepping foot into a Nordstrom that gets me excited. I don't know if it's all the different floors, the pretty displays, new trendy pieces or just the racks and racks of clothes! The store is definitely big and can be a little overwhelming sometimes to shop in person (and also online) because the selection so big.
Sometimes I go in just to browse, other times I go into Nordstrom with a gameplan or a list of things I'm looking for. Most of the times I'm shopping, I start by checking out the brands I know I love to see what they have at the moment and then go from there. Did you know Nordstrom has over 20 in-house brands?! I've been shopping some of these brands, like BP and Treasure & Bond for years, and other brands like River Island I've discovered recently. Thought it would be helpful to share some of my go-to brands I like to shop at Norstrom and what you can expect to find and the price points of each!
Brands I Frequently Shop at Norstrom
Treasure & Bond
What you can expect to find: Women's clothing, shoes, bags accessories + addition to Men's, kids and home items
Price range: $10-$129 – most tops around $40, dresses around $50-100. Always snag some really quality pieces on sale during the Nordstrom Sale, and can frequently find pieces marked down under New Markdowns.
BP
What you can expect to find: Easy basics, trending statements pieces, fun accessories
Price range: $3-100—most tees, tanks and basics around $15, shoes around $50, shorts around $35 + great basics always going on sale! One of my fav affordable lines.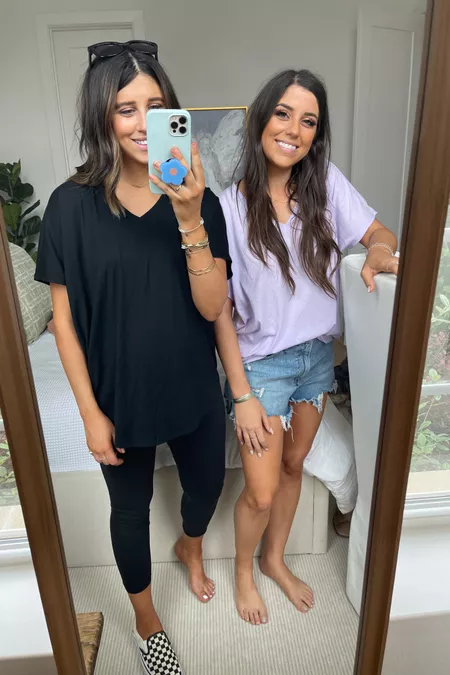 Free People
What you can expect to find: Lots of flowy, relaxed styles, neutral, comfy and good quality basics (love their tees and henleys!), maxi dresses and comfy pants. I'm a big FP fan and have been buying their stuff for years.
Price range: $20-$400—lots of their pieces vary in price, but most dresses run around $100. The details and patterns are so pretty on all of their pieces, definitely look unique and good quality in my opinion. Dresses, layering pieces like tanks and tees and sweaters can usually be found on sale too!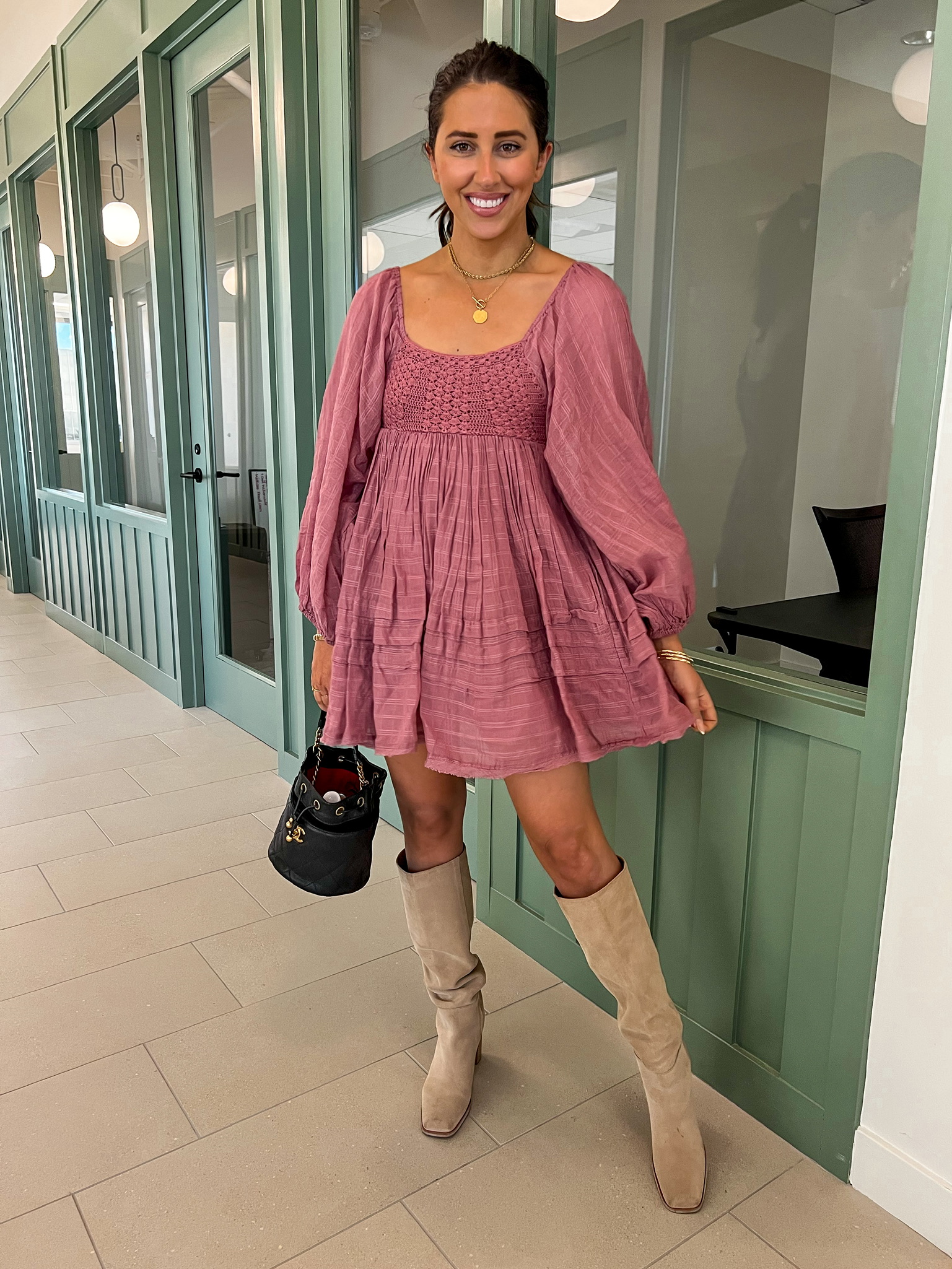 Open Edit
What you can expect to find: Wardrobe essentials and statement pieces in sizes XS-3X. Lots of closet staples like blazers, pants and sweaters that can all be mixed and matched and worn with other items in your closet.
Price range: $19-$120—my fav blazer from them (below!) runs around $80 and comes in so many colors. Tees are around $20 and shoes around $50. I've had these nude heels from Open Edit for a year and always find myself grabbing them.
English Factory
What you can expect to find: ultra-feminine dresses and blouses, lots of ruffles and fun sleeves. I feel like they're most known for their dresses! Love their pastel and bright colors and little accents like embroidery and tulle.
Price range: $40-$120—most of their dresses start around $50 for more casual and go up from there depending on length and style. Their tops and sweaters start at $40.
Topshop
What you can expect to find: What you can expect to find: started as British high-street fashion brand, but can find lots of good priced basics, trendy pieces and bold colors. Would say it's similar to Zara sometimes.
Price range: $8-$140—so many good basics around $15, unique and colorful dresses around $60, shorts and denim ranging $50-$100. I've gotten a few tops from them recently and they're usually around $50, can also find lots of items on sale.
River Island
What you can expect to find: fashionable, trendy pieces, really bold prints and colors and patterns for men + women. I've been gravitating towards their stuff lately because I love how unique it is. Can definitely find some statement pieces for your closet from this line!
Price range: $10-$300—this brand carries really quality pieces like blazers and evening gowns that are at the higher end of the price range, but most event dresses are around $100. Basics run around $30 but they're always on sale.


Endless Rose
What you can expect to find: similar to English Factory, they have lots of floral and ruffled pieces. Lots of sets and tweed, and polished looks. Would be a great brand to look for a dress or set from! I've been shopping from this line for years.
Price range: $40-$160—most dresses around $120, tops and sweaters ranging $50-$70ish. One of the higher end brands I shop from at Nordstrom but really great quality. Have had some pieces from them for years!

SHOP MY MOST RECENT NORDSTROM ORDER

Thank You Nordstrom For Partnering on This Post