Guest Post: Meaningful Illustrations to Capture All of Life's Moments
We recently redesigned the Dress Up Buttercup site and this post is the 2nd in our series of guest blog posts on the blog! In this post you'll get to know another one of the girls in our Facebook group who is a super talented memorial and family artist! I thought Emile Power's work was so unique and special when I saw it and couldn't wait to share her work and the heart behind her business with y'all! Get to know Emile and see some of the work she's done below.
Tell us about yourself!
My name is Emile and I am the artist behind Emile Power Co. I am a mom of three girls who forever keep me on my toes, a mental health advocate and entrepreneur at heart. I am animal obsessed and got married ten years ago at The Toronto Zoo between the tiger and gorilla enclosures. It is one of my favorite memories and stories to tell. I have spent the last 10 years following my heart in business, raising my babies and working to take care of myself through years of mental health struggles. After years of therapy and advocating for myself I was recently diagnosed autistic which has been both scary and so life-giving as I have now been able to begin a new journey of self discovery and healing.
As an artist I spend most of my days in my egg chair, binging Harry Potter, snuggling with my dogs and working on family and wedding illustrations for clients. I am a memorial and family artist who works with clients and families to create keepsake art pieces out of their cherished memories. I often work with clients to add family members who have passed away into wedding photos, family photos and special moments they have missed since their passing.
How did you come up with the idea that your business is centered around? In September of 2016 one of my best friends suddenly passed away at the age of 23, twelve days before her birthday. I started looking into and trying to find ways to cope with her loss that was just for me and would help me get through. I began drawing and painting again and it was the most amazing and therapeutic activity I could have picked. Fast forward to 2019 when my Papa passed who I was extremely close with and that hit me really hard. I picked up my pencil again but this time decided to try out digital art and wanted to make a family portrait with Jesus by our side with my Papa. It is one of my most cherished pieces and I know he would have loved it.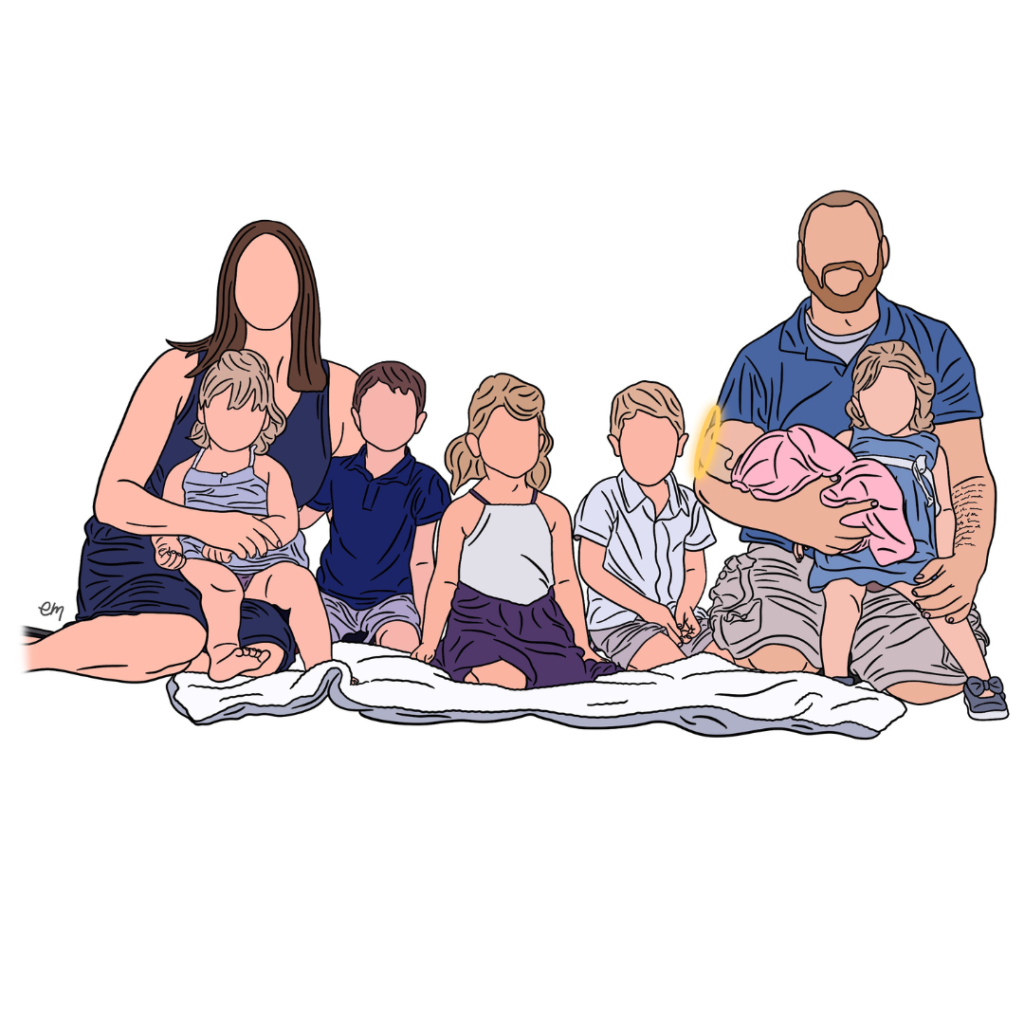 When/how did that turn into a business? It kind of turned into a business by accident. During the pandemic I had actually been teaching ESL and then pivoted into teaching online digital art classes. I wasn't ever really pursuing my art as a business or a way to make money. Instead I had made a few pieces for friends or a few people I had followed on social media who had also lost loved ones and hoped that my piece could offer them comfort. It was actually last September (which is a really hard grief month for me) that I decided to pour love into a few people on social media who were going through it too. And a video went viral. Completely by accident and I had tons of messages and requests and emails to offer my pieces for sale. It has been a wild ride these last few years but specifically the last 12 months. It has been my greatest honor to be able to create art for families experiencing grief.
What's really helped you grow your business? The biggest thing that has helped my business grow over the last year has been consistently using Tiktok and then more recently Instagram. I started last summer with less than 500 followers on Tiktok and now sit around 240K which still blows my mind. I haven't done anything out of the box or stuff we haven't heard before. But for any small business owners out there I would say posting consistently and with a purpose will always make a difference. I post about 3x a day on Tiktok and try to post 1-2x a day on Instagram to interact with my audience and share the pieces I have been working on. I have noticed more and more what types of videos do well and what my audience likes versus doesn't. It has also been really important not to put too much pressure on videos and content being perfect because some of the videos I don't think are going to perform well have been the ones that blow up. Just share everything you can and don't be afraid to fail.
We'd love for you to highlight some of your work and tell us the story behind them!
Client's request: "Please add Jesus standing beside mom with his arms around 3 angel babies . They are 3 girls and the ages would be 13, 11, and 7 all with dark brown hair like the little girl in the picture."
Client's request: "Meela would be almost 4 today. She passed just before her first birthday. Please have her holding the stuffed animal. It's special to the family."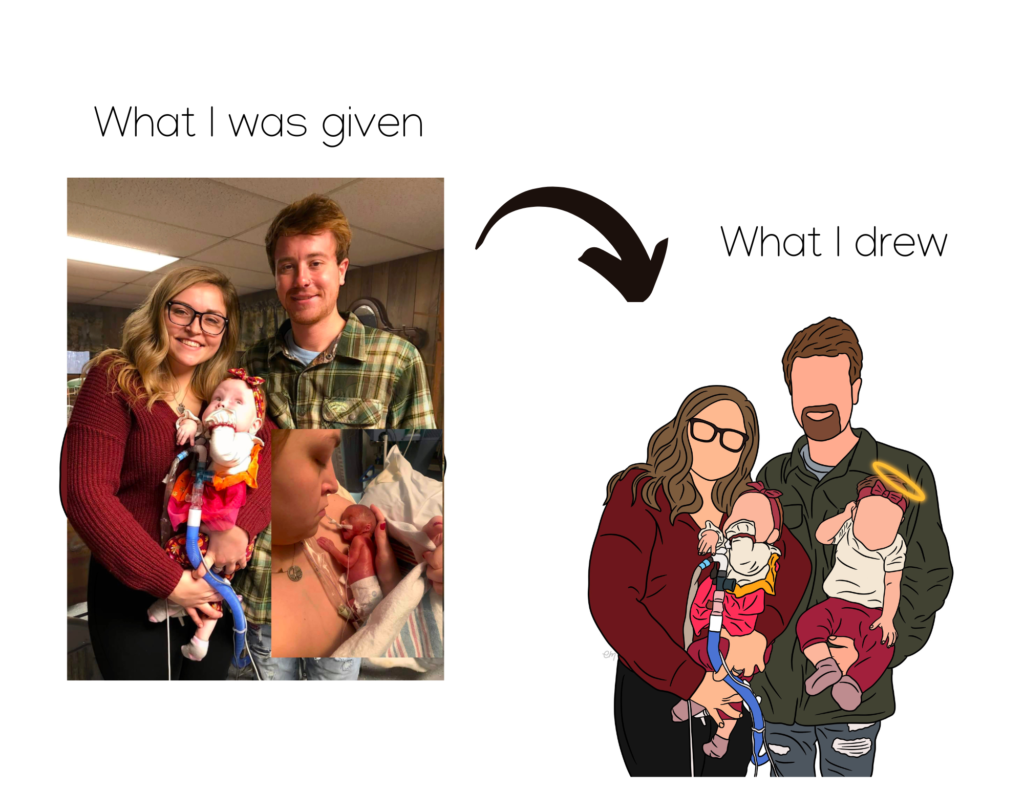 Client's request: "My sister had twins at 23 weeks. One twin passed 24 hours after birth and the other is thriving (she is a trach baby) and only a week away from her 1st birthday. I would love to give my sister a piece with both her babies."
What's your proudest accomplishment or favorite piece you've worked on?
One of my proudest pieces I have done is one that I completed for a family earlier this year. I was approached by a woman who's brother had passed away before his wedding. She wanted me to create a gift for her sister in law to have an illustration with her brother on what would and should have been their wedding day. It was such a heartbreaking piece to draw but the reaction to it was absolutely beautiful.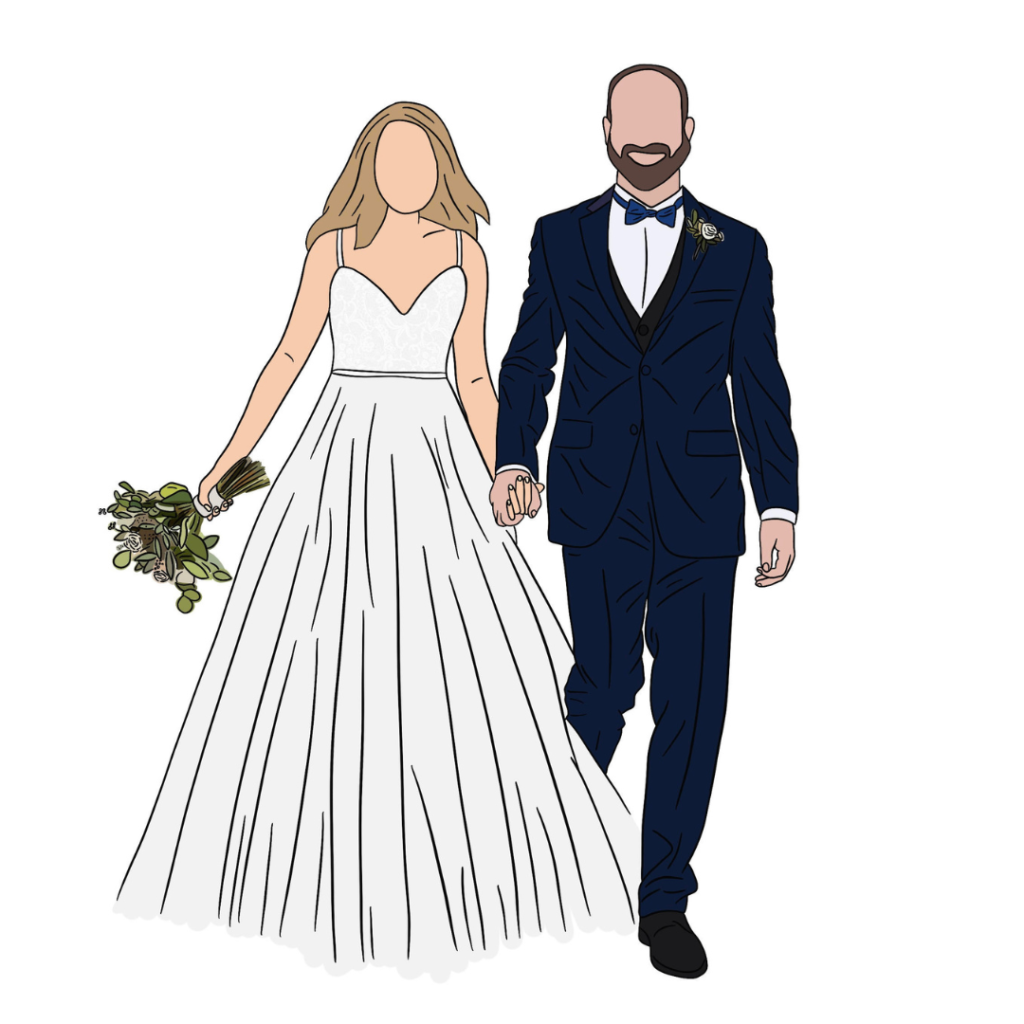 I was able to create an illustration of the bride and groom that wouldn't exist since he was taken too soon but one his bride so desperately wished she had. I was given photos of the bride and groom, her wedding dress from a fitting, flower inspiration and suit inspiration to create this beautiful piece. Out of the thousands of pieces I have done it is still one of my absolute favorites.
What do you love most about what you do? The reactions. I don't get to see video reactions of every customer seeing my artwork, but I wish that I did. I love the email responses and occasional video I get after I send off prints. It is so heartwarming to know that my art pieces exist in homes around the globe. So much of the work I do centers around grief and loss which can be so emotionally hard at times but it is such a blessing to know that it brings joy and comfort to families.
What do you hope your customers get out of the products you make? Most of the pieces I draw I am adding in loved ones to memories they have missed since their passing. I hope that for these customers it allows them to see a picture of what should have been. Our loved ones are always with us and I hope by seeing them in one of my illustrations it offers peace and comfort. It has always been my goal and mission to create cherished and beautiful keepsakes from your memories. I hope that each time you receive your custom illustrations you are in love with the new art piece.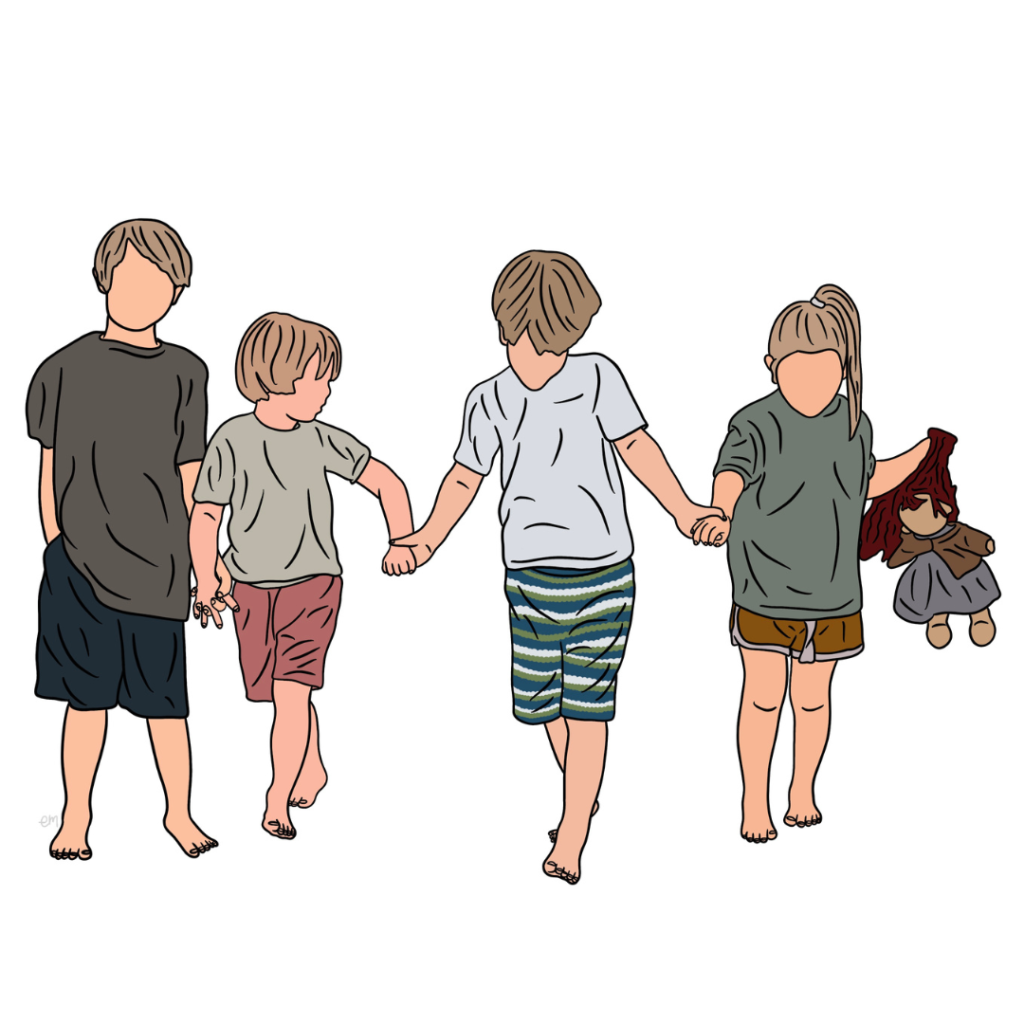 What are your goals for the business? I have enjoyed so many of the projects and pieces I have been able to create and have realized how much I enjoy working with brides and families for weddings. I have had the opportunity to create memorial pieces before weddings that can be given as gifts or displayed on a memory table with loved ones passed away. One thing I would love is to expand and offer more custom services in the wedding industry for weddings and gifts.
Where can people find/follow you and hire you for an illustration?!
TikTok: @_emilepower
Instragram: @_emilepower
Website: www.emilepowerco.com
Etsy: https://www.etsy.com/ca/shop/EMILEPOWERCO
Promo: 25% off illustrations using DEDE25 valid from November 17-20th