Gift Guide For Her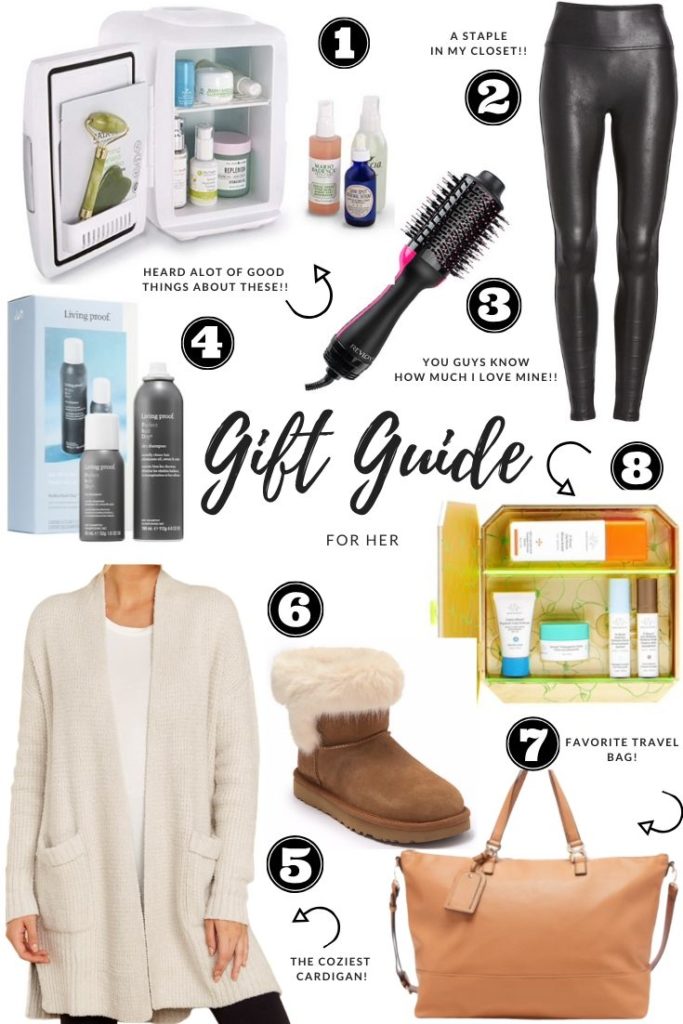 1. Beauty Fridge: I've heard a lot about these and so curious to try them out! I think it would be such a unique gift for a beauty lover.
2. Spanx: These are a staple in my closet that I am constantly grabbing. They are on the pricier side so would be great to gift someone that doesn't want to spend that money on themselves!
3. Blow Dry Brush: This has seriously changed my life lol. It literally takes so much time out of drying my hair so I definitely wash it more often now and its not such a hassle.
4. Dry Shampoo Set: Love love this dry shampoo! It adds volume and smells so good!
5. Cardigan: I always rave about Barefoot Dreams products so had to include one of these since they make such great gifts! You can get 15% with my code "DEDE15"!
6. Ugg Boots: Found these on sale at Nordstrom Rack and ordered. I really love the short cut and the fur on the side!
7. Weekender Bag: This is my go to travel bag! Has such much room and is super cute. On sale right now too with code "LTKDAY20"!
8. Drunk Elephant Set: Just this set in and excited to try out! The packaging of the set was so cute too.
Other