Weekly Top 10 Favs | April: Week #3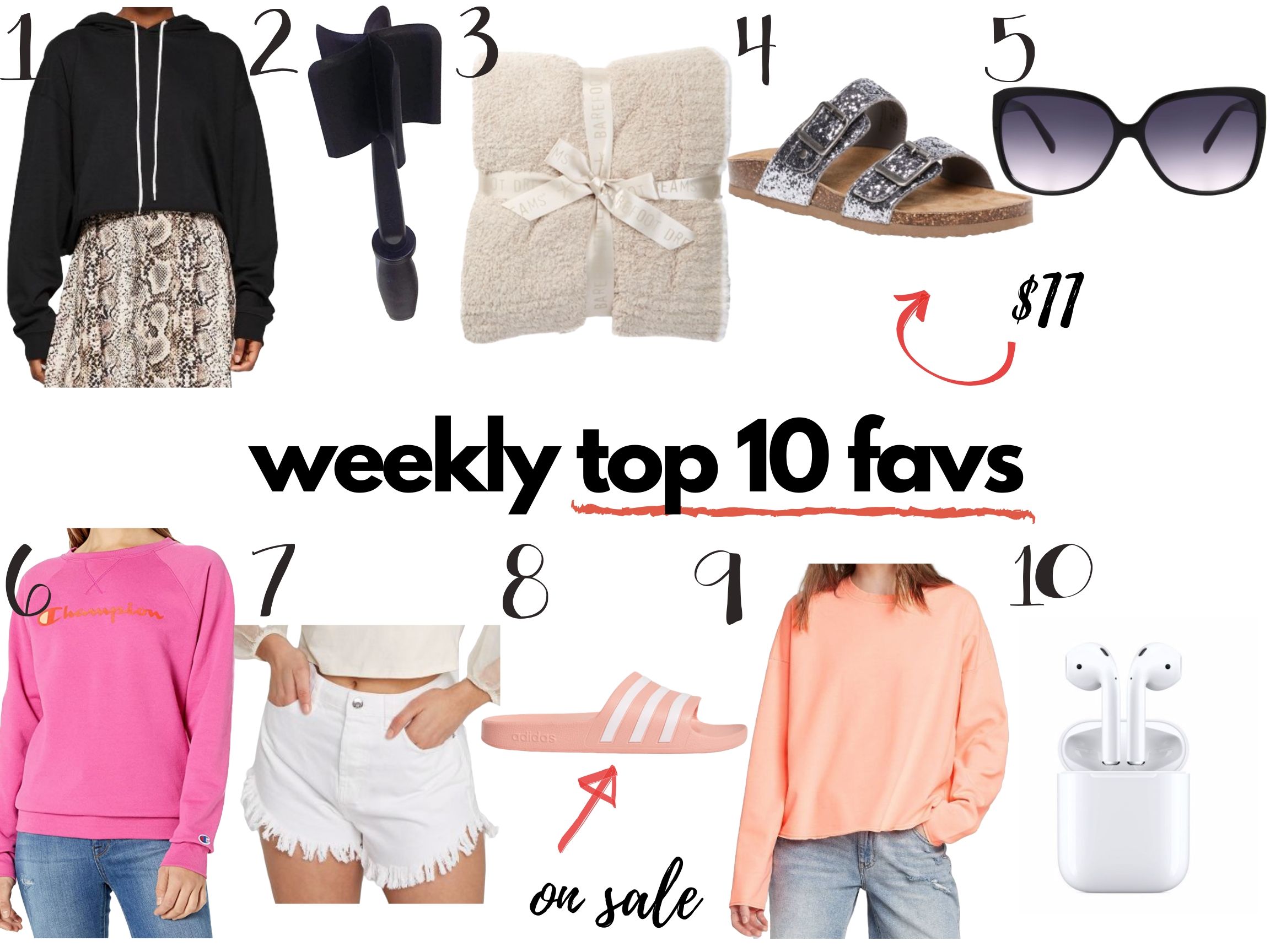 1 Cropped Hoodie – I got creative with this $18 hoodie again and added a designer feel to it that you can see here! The original string I used sold out but this similar.
2. Mix N Chop – Such a simple product you didn't know you needed to make your life easier. I use this to chop up my ground beef and works so good.
3. Barefoot Dreams Blanket – This thing sells out super quick so if you're looking for one I would hurry! Perfect gift for Mothers Day! They also have the same one here in stripes!
4. Glitter Slides – These $11 birken dupes are one of my favorite recent purchases for summer coming up. So easy to wear and cute to add on to an outfit!
5. Glasses – I'm usually so picky about sunglasses and didn't know how I would feel about these since they are $6 but ended up loving them!!
6. Pullover – This is another pullover I decided to DIY a little bit. Just cut the bottom off to give it more of cropped feel. Also comes in a lot of different colors!
7. Shorts – Have these in 3 different colors! Definitely my favorite affordable pair of shorts.
8. Adidas Slides – Found these on sale and in lots of colors!! Code: APRIL to get extra 30% off!
9. Neon Pullover – Idk if you guys are tired of seeing me in pullovers but they are my favorite right now lol. Easy to throw on for the day and love when I find them in bright spring colors like this one.
10. AirPods – Great gift for mom or to yourself to help with working from home, getting active, or listening to podcasts/books! On sale!