DM Round Up
August Week 2 – answering your most asked DMs and sharing links y'all have requested this week!
Link to the feather robes from Sam's wedding!
Sam had he idea to take pictures in feather robes on the beach while we were getting ready for the wedding! The ones she originally wanted to buy on Amazon were a little pricey when buying so many, so she got these for us instead and ended up gluing feathers from Hobby Lobby along the edges! Sam wore these white pjs and the rest of us girls wore black pjs underneath them! All details from her wedding can be found in this blog post!
Can you link some of the gold bracelets you've been wearing lately?
Most of the gold bracelets are from my mom that I wear everyday. I also wear 2 permanent bracelets from Burdlife. The 3 small bracelets I've been wearing lately are from Sacred + Stone! They make really cute, dainty, beaded jewelry. Rosie and I both have jewelry from them (one is to match her and one says the kids name on it)! They gave me a code (blameitondede) that should work to save you some $ on your order!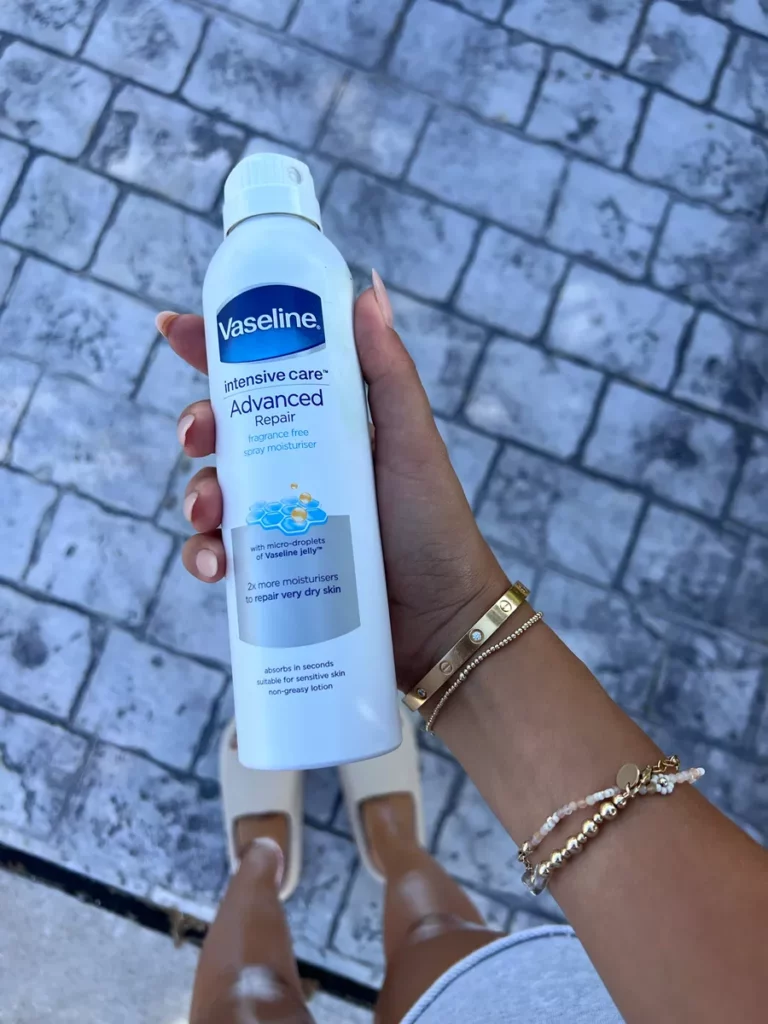 Can you link your white cable knit sweater from last week?
I wore this oversized Free People sweater vest I got a few months ago form Nordstrom. Looks like the oatmeal color sold out on Nordstrom but found more sizes in stock on Revolve!!
Link to Ted's floral shirt!
I ordered this shirt for him before our trip from Amazon! It ended up being his favorite outfit from the trip lol! My dress is FP—got it in maroon last year & it's such a pretty silhouette. Really flattering & easy to wear!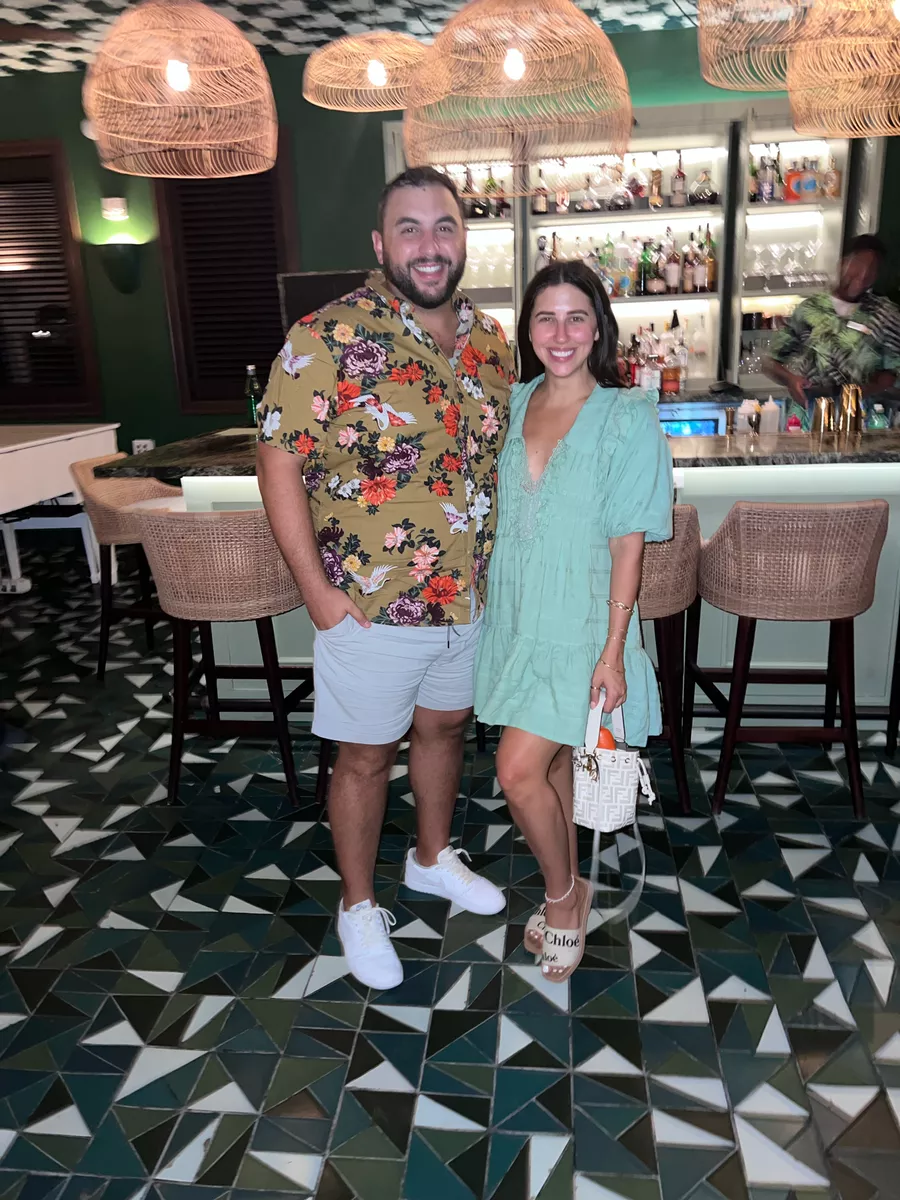 Where is Rosie's pink tshirt from?
Shirt is from Target! I've been loving their basics for her lately, especially stuff she can be comfortable playing in. She has a uniform for her school this year so that will make getting her dressed every day super easy haha. Linked all of our recent baby clothes purchases/fav brands in this post!
Do you have a link to your pitcher? I love it!
Had some friends over last week and made margaritas in this pitcher I just got from Willams Sonoma! We've been entertaining more lately and needed a larger pitcher like this and loved the double wall of this glass one. She's a little pricey, so here's a similar Amazon one too!
Give us an update on your lips!
Haha they're good now! Got my lips done for the first time in a while the other day and had a little swelling after. Thought they would bruise but they didn't'! I also got the SMALLEST amount possible and only did my top lip!
Where is Rosie's name band for her water bottle from?
Just got these bands from Amazon! You can customize them with the name/saying on them and also choose the font you'd like it to be in. These come in a 4 pack so you can use them on multiple water bottles. Will be super handy for Rosie's water bottle she brings with her to school!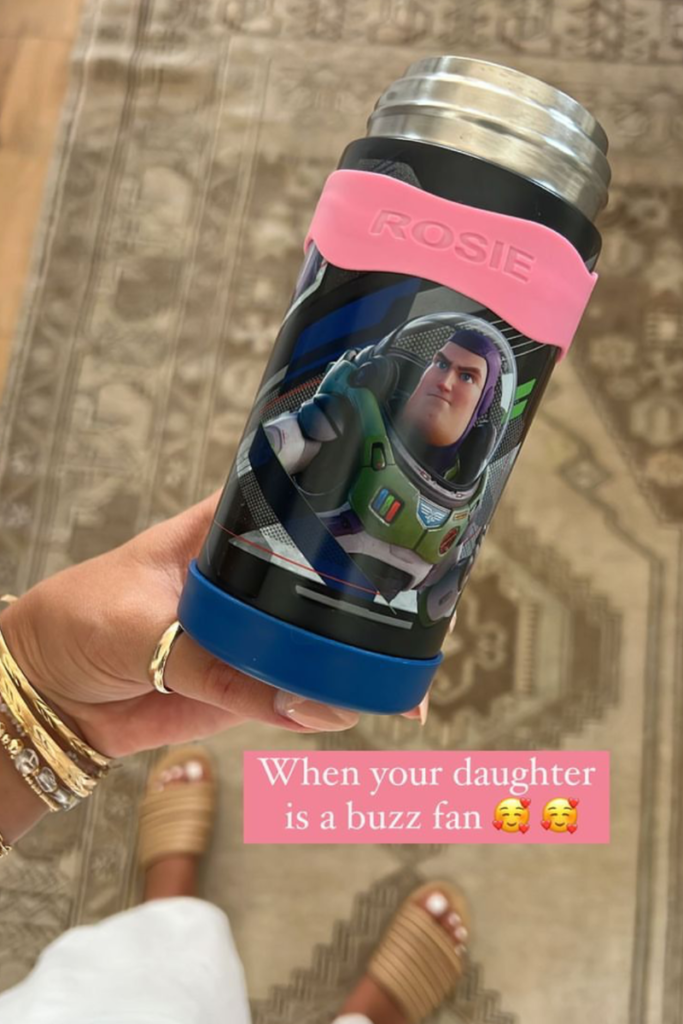 What home security camera system do you use?
We use Vivant! Have our cameras installed outside and then a few inside the house!
Gold necklaces you wore this week!
I've been wearing the Medusa and Riviera necklaces from Electric Picks! Their Big Sale starts Tuesday 8/16 where you'll be able to snag lots of pieces on major sale + my code blameitondede will be stackable on all the deals!