DM Round Up
January Week 2
Answering your most asked questions and sharing links to the most requested items from last week!
What outdoor pizza oven do you use?
We use the Ooni pizza oven that we included on our gift guide! We got it one night when a friend raved about it and the next thing you know, we were having a pizza bar night with all our friends. Great if you entertain! Lots of y'all asked about the gluten free dough we used—we got it at H-E-B but this is the brand! Looks like Thrive Market also has it. We all were surprised with how yummy it was!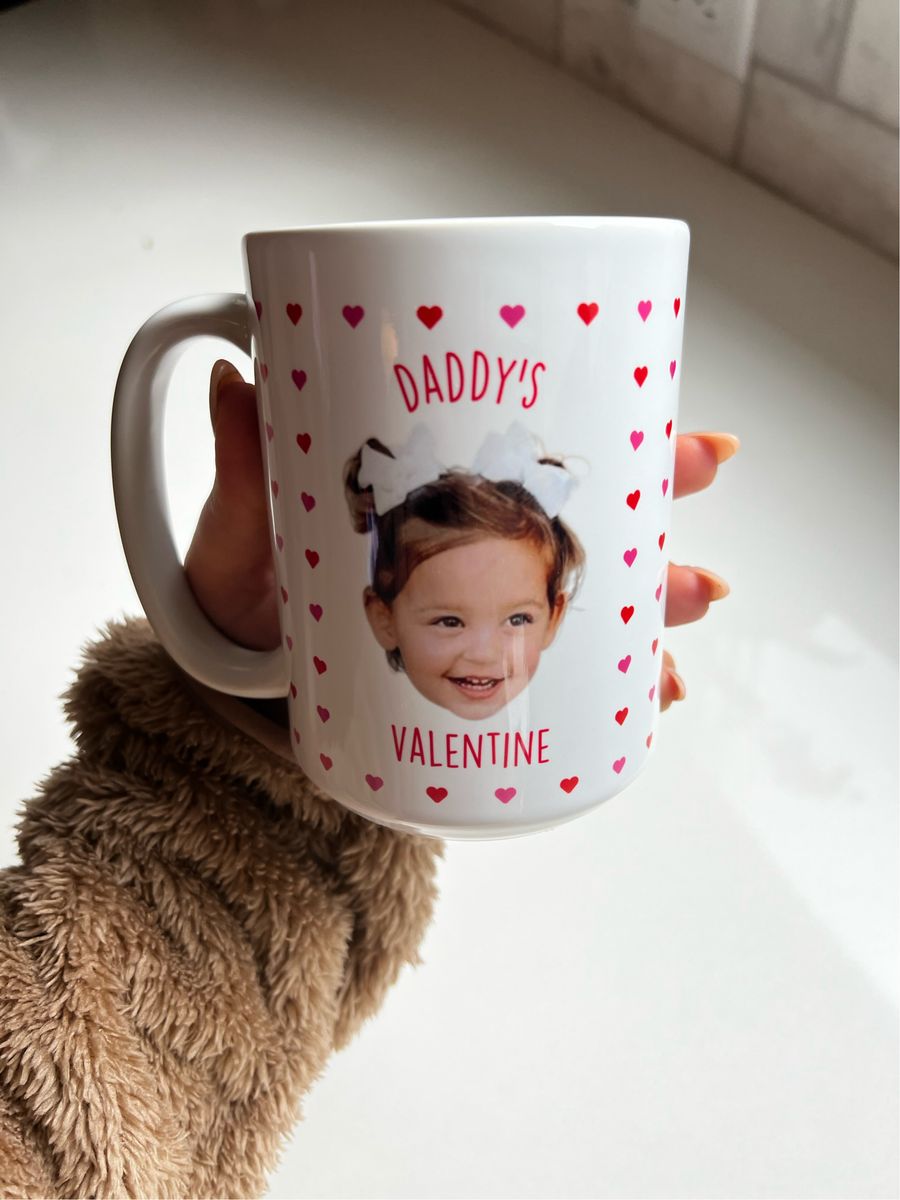 Link to Valentine's Day mugs?
Here ya go! They're from Type League Press where we've gotten all of our custom face mugs over the years. Love collecting them as the babies grow + they make the best gifts. Try dede10 at checkout! Lots of y'all also asked about the lips mugs in our cabinet and those are old from Jonathan Adler. Very chic!
Where are your favorite places to shop for baby clothes?
Lately I've been loving Zara kids, but we get a lot of the babies sweatsuits and play out fits from Amazon. Also shop at Amore and Little girls for Rosie, Janie and Jack, H&M, and Etsy! Oh for Jet I've come across Little Georges, Little Bipsy, and ahhh one other small shop ill share once it comes in. Randomly have found shops on IG.
What size you wear in the Amazon puffer?
I have it in 2 colors, both size small! Would say it fits true to size if not a little oversized (I can still layer stuff under the small)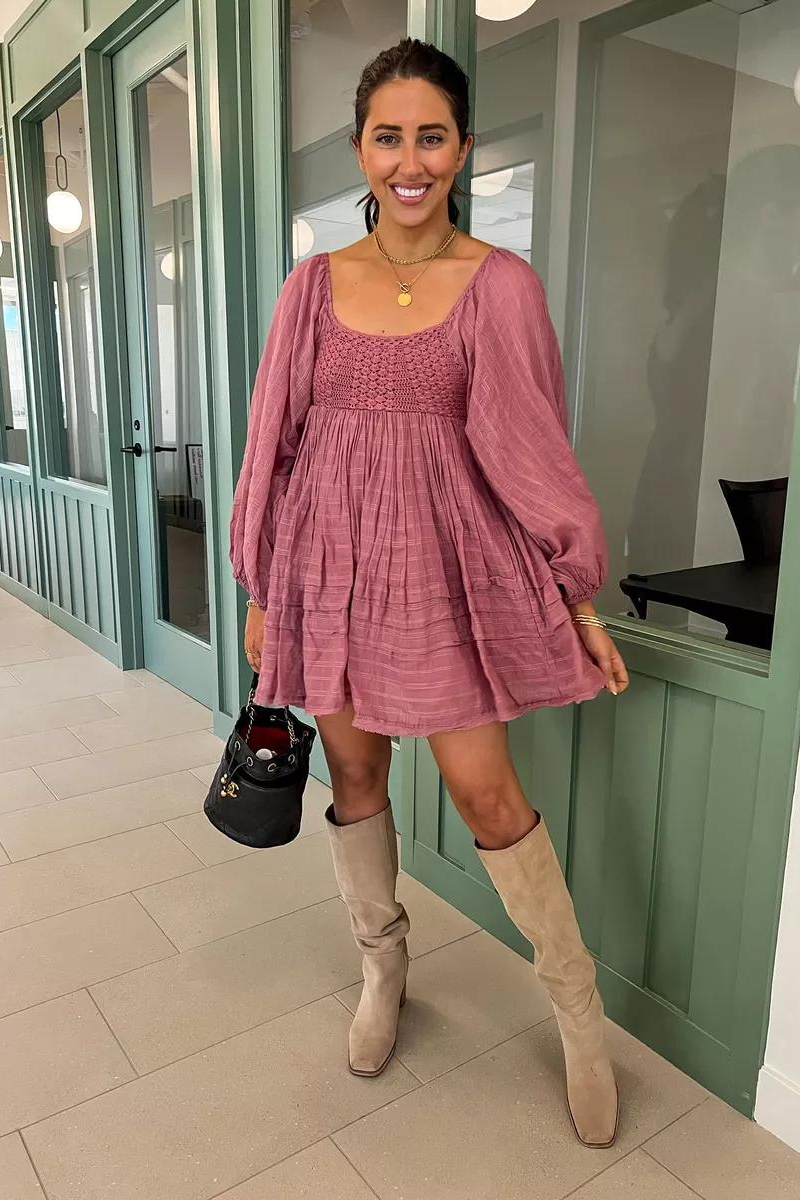 Where are your beige knee high boots from?
The boots are the Olly boots by Sam Edelman but I think they stopped making them, I haven't seen them in stock in so long! These are the most similar pair I've been able to find and they're on sale for under $100! The tie dye knee high socks I paired them with I got on Etsy!
What kids weighted blanket did you order for Rosie? Any other tips people shared for getting her back to bed?
We moved Rosie to her big girl bed this year and lately she's been sneaking out in the middle of the night to come sleep in our bed…we just bought this weighted blanket (5lbs) to try for her, but also sharing some of y'alls recommendations we might have to try!
Blanket/pillow on floor so she can sleep there or her warm cozy bed
Baby cot to sleep on next to our bed
Baby gate outside her room
Calendar with stickers/reward with treats similar to potty training if she sleep in own bed
Brighter nightlight in their room
Consistently walk them back to bed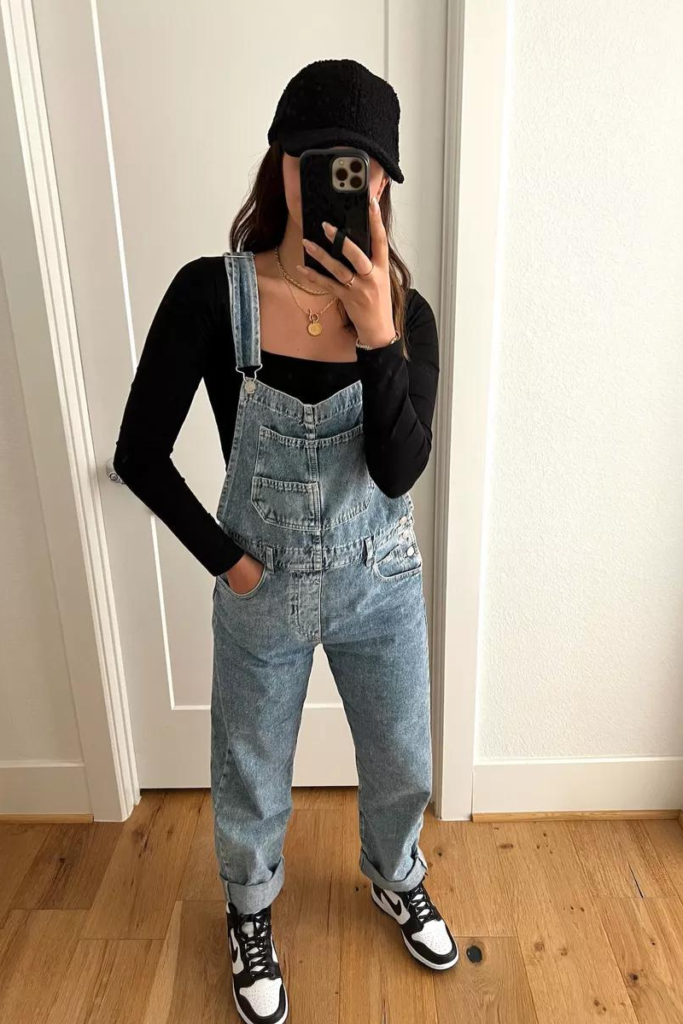 Do the Free People overalls fit true to size or should I size down?
I think they fit TTS and have a slightly slouchy oversized fit, especially in the leg. I wear a small!
Where is the sherpa jacket you tried on this week at the mall from?
Free People! I've had it for a while but looks like they have it in stock here!
Any Valentine's Day Outfit ideas?
Will work on this later this week! This Amazon sweater is always a go-to. I ordered a large for oversized fit!