Tips from the Expert on How to Transform Your Bedroom this Fall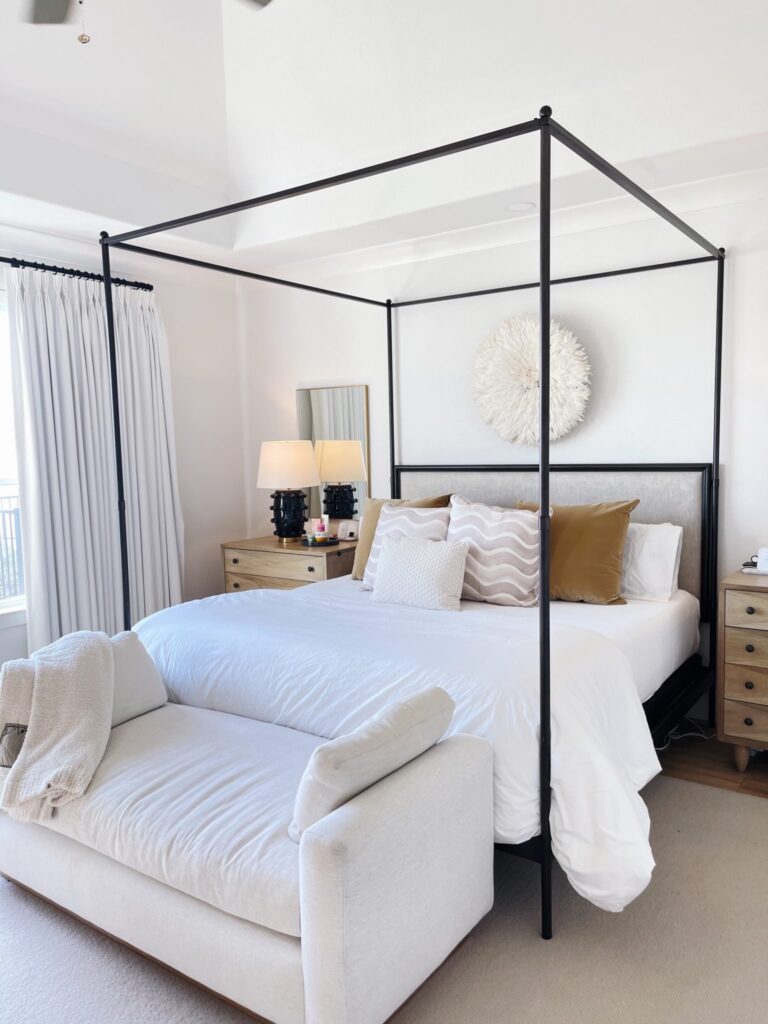 Brooklinen has been our go-to for all things bed and bath for a while now. I always love getting a partner code and sharing them with you guys since I know y'all love them as much as I do! We're excited to have Katie Elks, Director of Design & Product Development at Brooklinen give you all some insider info and tips to get your bedroom ready for fall. First, here are some of my favorite Brooklinen products!
My Top Brooklinen Picks
Sheets: I've tried both the Luxe Sateen and the Classic Percale sheets. We're currently using the classic because of the cooling affect of them. They're really good for hot sleepers and give you that crisp hotel vibe. The Luxe Sateen Sheets are buttery soft and feel so luxurious. It's a softer sheet so you just slip right into bed!
Towels: One of the products that got me hooked on Brooklinen were the Super Plush Bath Sheets! There's nothing worse than using a towel (especially at a hotel) that's so tiny and doesn't even wrap around you. Brooklinen's bath sheets are 40" x 65" so super oversized! They're also the softest towels we own. Even after washing and drying them so many times, they've held up better than any of the other towels we have. Trust me—once you try these you'll never go back!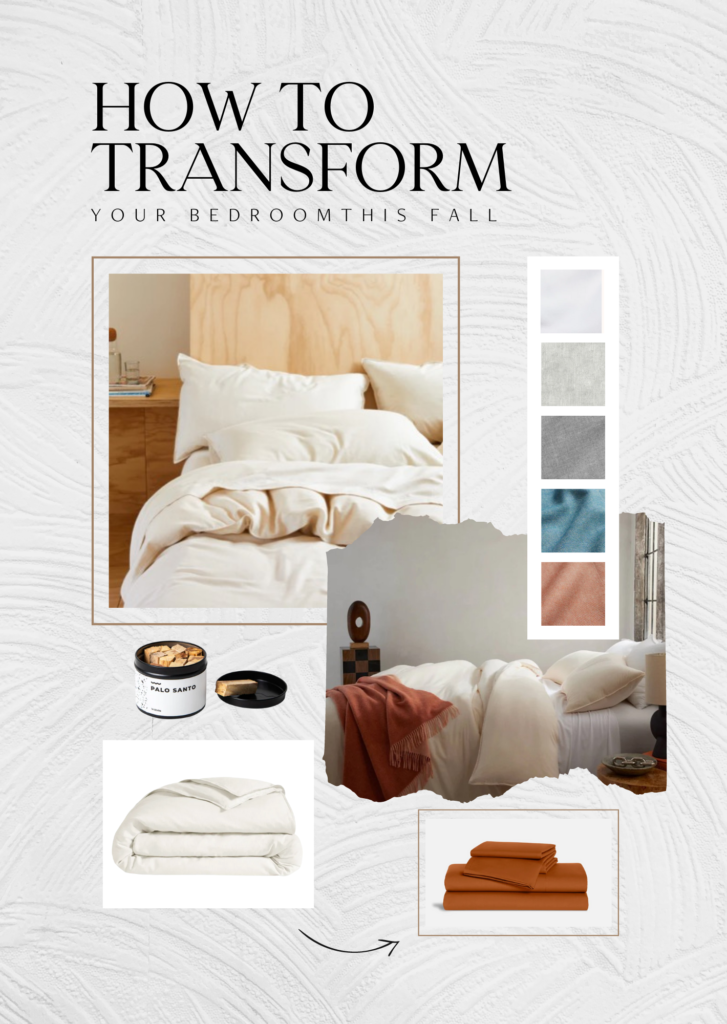 Tips on Getting Your Bedroom Ready For Fall
It's always fun to change up your home throughout the seasons but I feel like a lot of time the bedroom/bathroom gets left out! That's why we brought in Brooklinen expert, Katie Elks, to give us the rundown on easy ways to get your bedroom, bathroom or guest bedroom ready for fall!
Change up the color: This seems like an obvious first choice in changing the vibe but Katie gave us some tips to go beyond throwing in seasonal throw pillow and calling it a day. Her advice: start with the sheets! She loves their new limited edition color "sienna" they just launched to warm up your room. It pairs great with white or neutral. They also have a couple other limited edition colors that are a little light but still have the same warm tones. Their towels are also available in these colors so you can bring some of the same color from your bedroom into the bathroom too. Want a more neutral change? Try their cream color instead of bright white and throw on a moody blanket for more color and contrast!
Play with texture: A very modern approach to update your space through the seasons is a texture update. Going from crisp and cool linens in the summer to fluffy and warm textures in fall can be done a couple ways with products from Brooklinen. Katie walked us through a couple of her favorite ones! A blanket like this honeycomb wool throw adds a cozy and warm feel while also incorporating a warmer tone. Also, don't be afraid to layer blankets to achieve an even more textured look or add a weighted blanket like this one. Katie also gave us the inside scoop that they have a flannel collection coming September 9th that will bring all the warm and fuzzy feels we're wanting in the cooler months.
Incorporate new decor elements: I love changing up my decor for each season and have already started shopping for some things to swap out in our house for the fall! Did y'all know that Brooklinen also has decor and wall art?! I usually only buy bedding and bath products from them but was so excited to look at the decor section on their site that Katie told me about. She said that Brooklinen partners with trusted independent designers and artisans when curating all of their Wall Art collections! I love how unique their pieces are. I'm eying this Cream Meets Navy by Wit & Delight art and coffee table book. Also got the insider scoop that something unique about their bedding patterns is that they're all designed by local New York artists! How freaking cool is that?
Add in seasonal scents: Who doesn't look forward to a good fall scent?! We were so excited when Katie told us about their new home fragrance line that will also be launching on the 9th as well! The room spray is something I'm definitely planning to add to my cart when it's available! In the meantime, these Palo Santo sticks are such a vibe and would be a pretty addition to your bedside table.
SHOP MY FAVORITES
Thank You Brooklinen for Being A Partner On This Post!