Ali & Jay X Dress Up Buttercup Collection
 There will be no restocks!! So be sure to snag something fast! PS Nordstrom does free shipping and free returns, so if you are indecisive or between sizes, you can order a few and return free of charge! 
*Orange & White dress size up one! All others I believe are true to size – PLUS, my sappy message to you all at the end!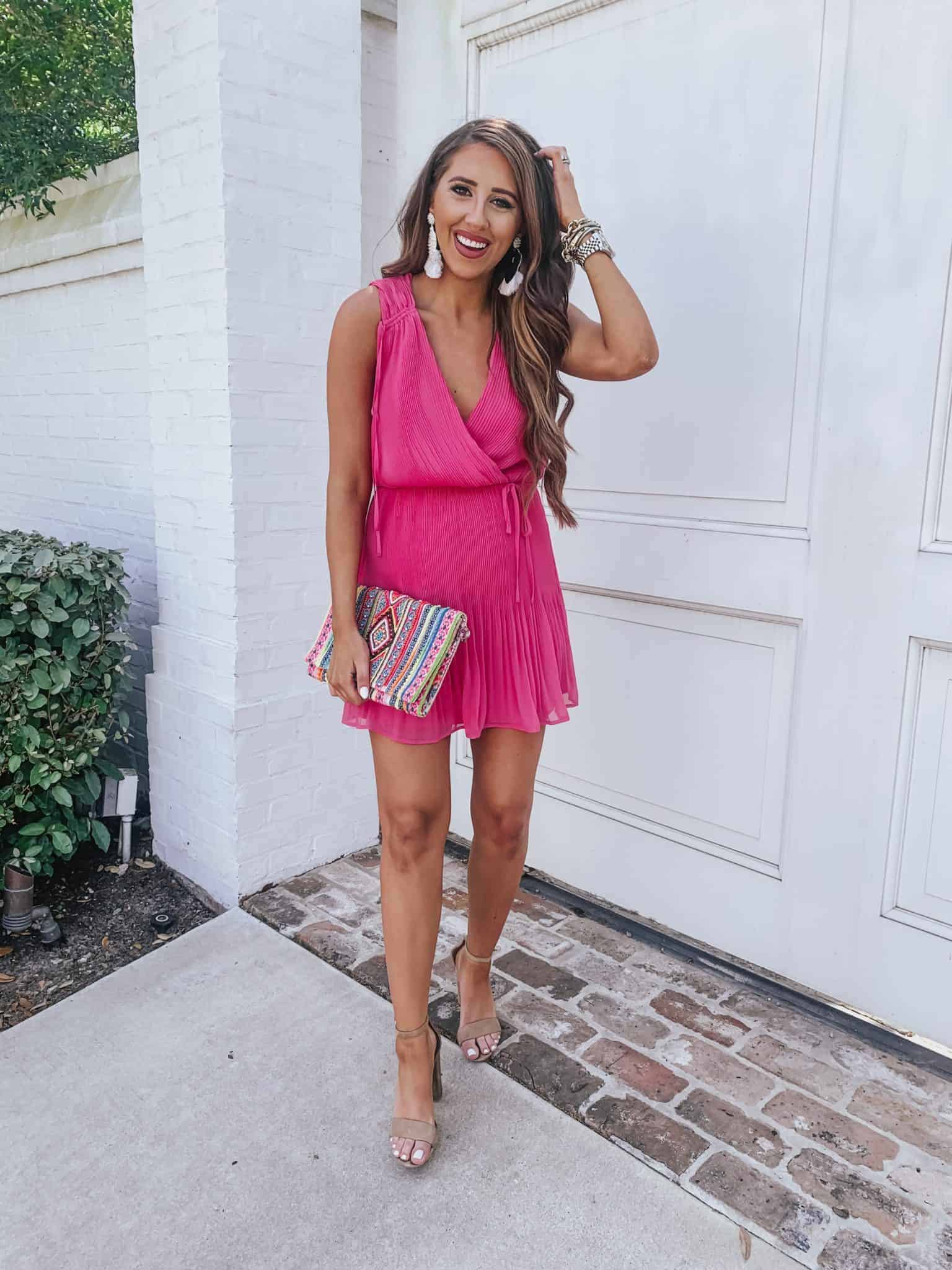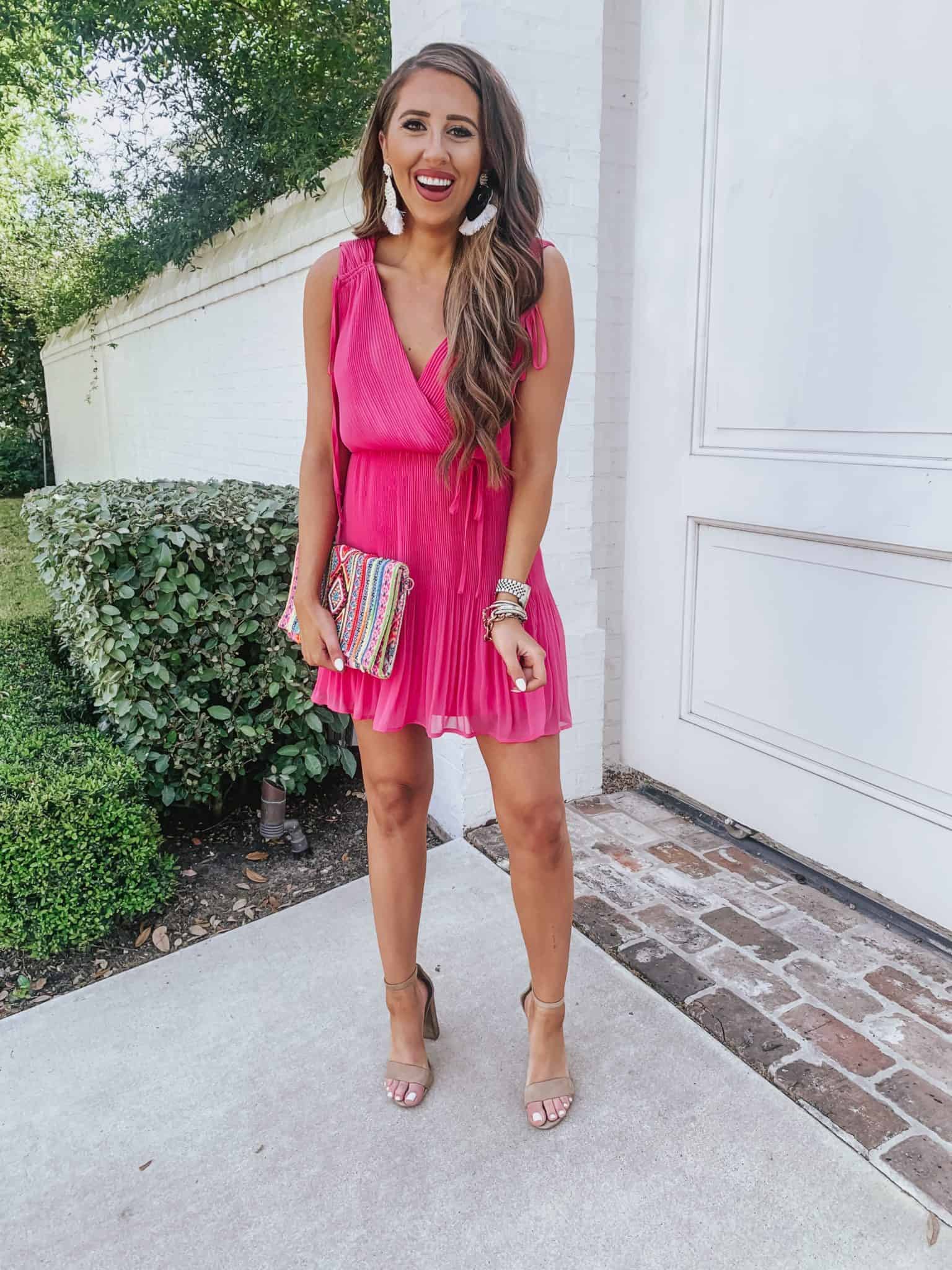 I couldn't pass up a few bright pieces since that's what spring is all about! The pleats are super springy and make the dress flattering and comfortable. Such a vibrant dress that can be dressed up with fun accessories.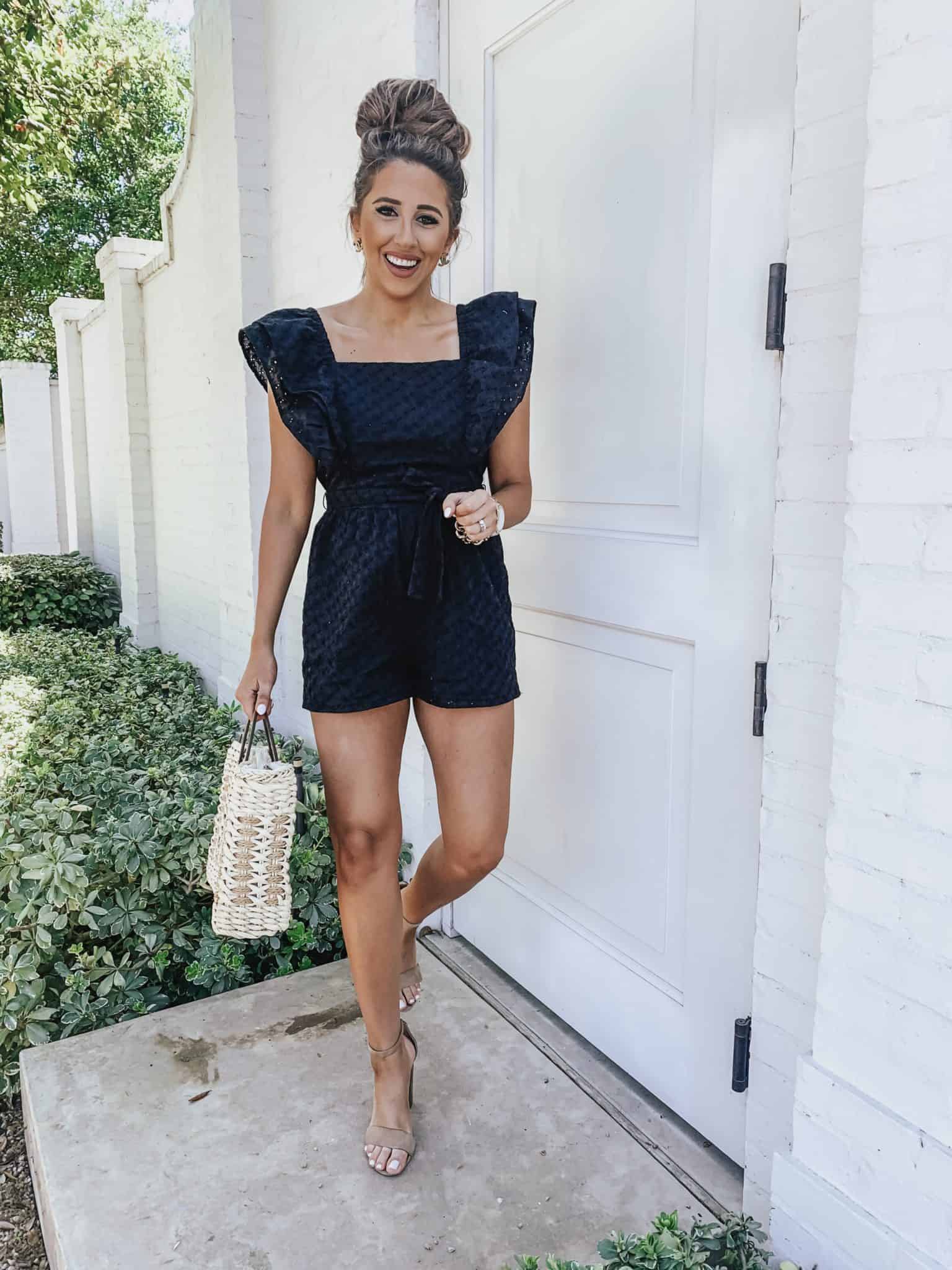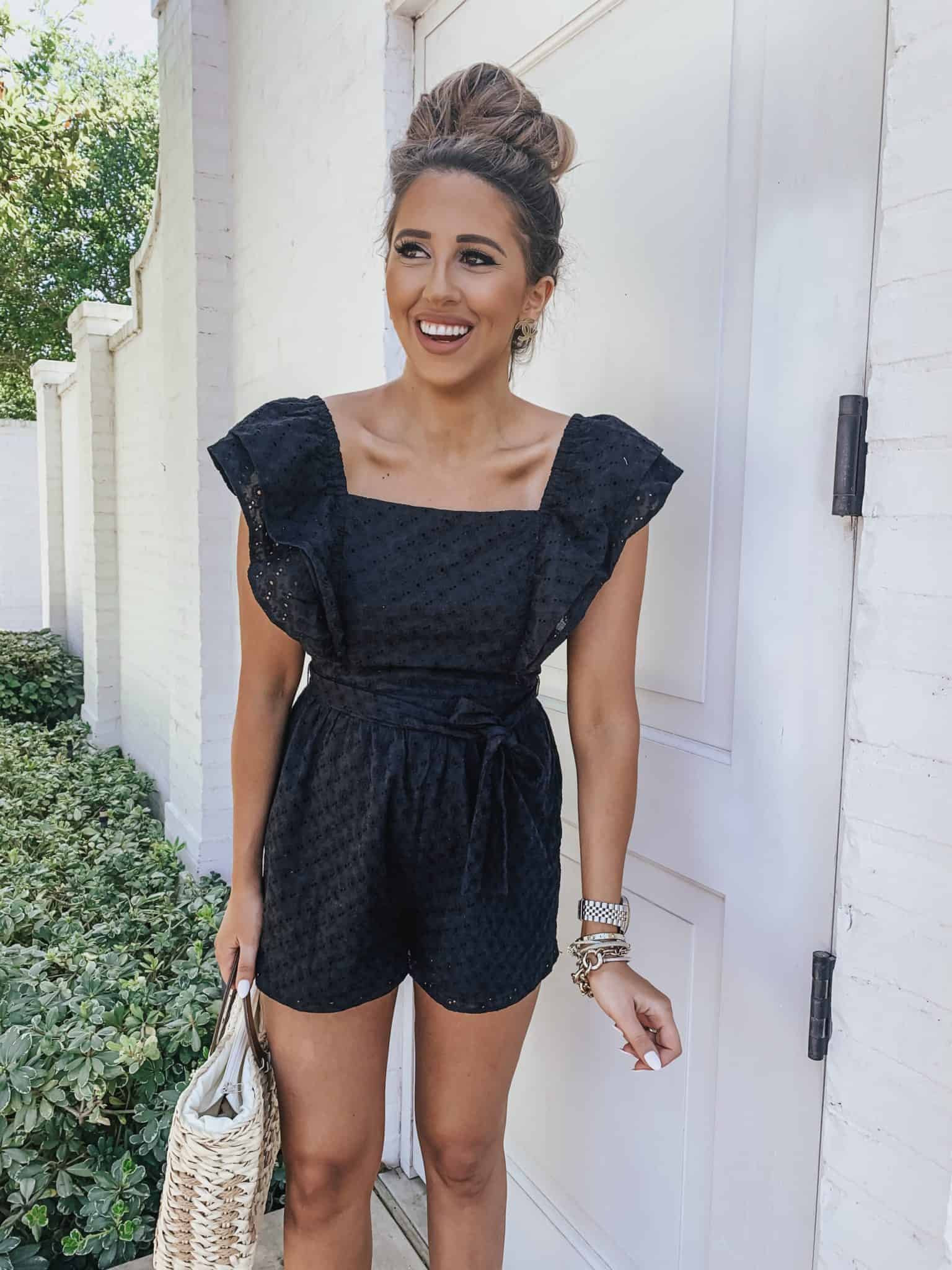 Ok I die at the statement sleeves, the quality of the material, and the eyelet detail to this little black romper! Wearing black this time of year has been a struggle in the past without it feeling too fallish so this piece is perfect for that!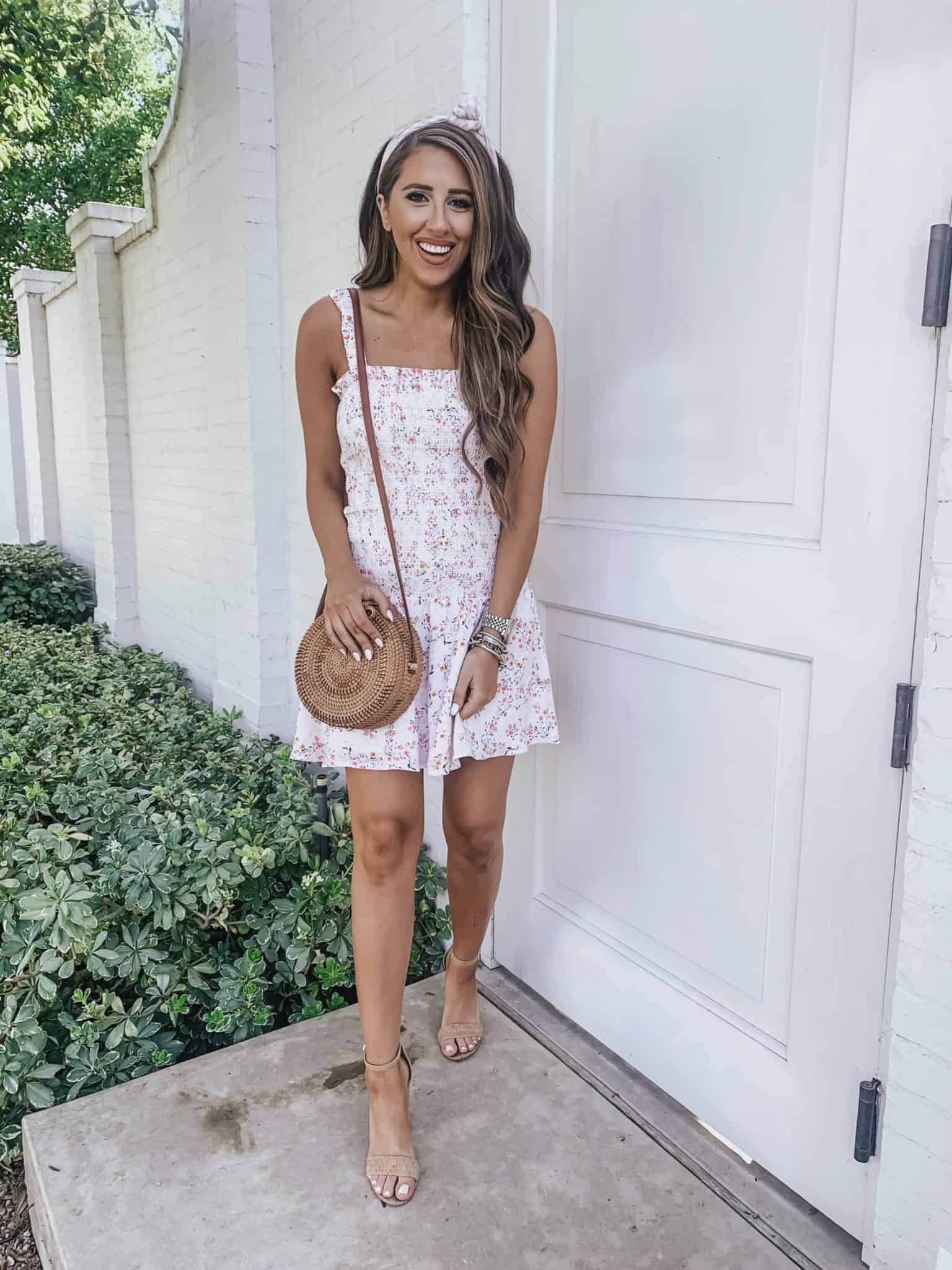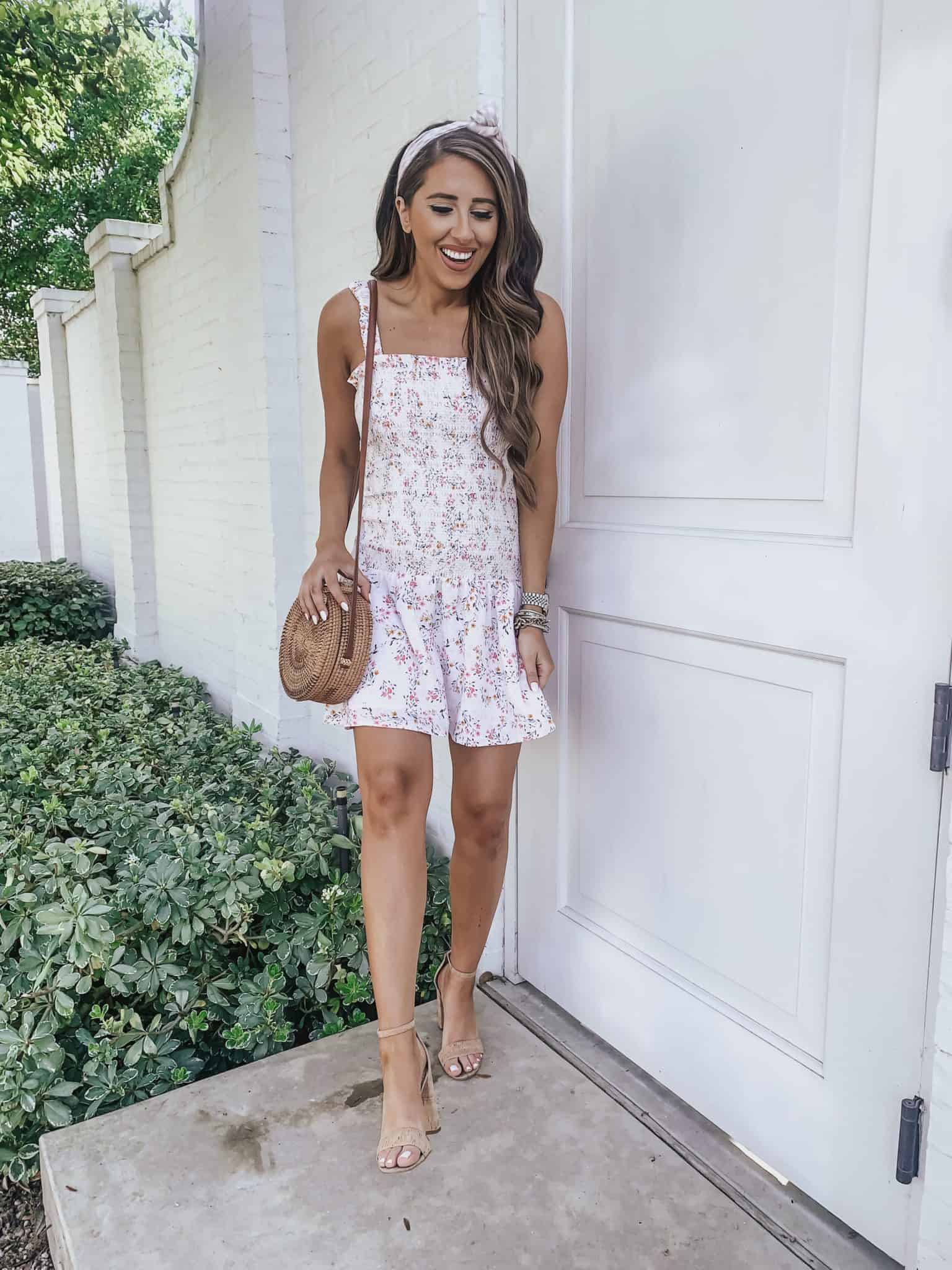 Floral Smocked Dress (tts):
Ok with a belly bump, this dress is made for you! If no bump, it's also made for you. I think this was the most popular dress when I shared with all my friends. The floral print is adorable, comfortable, and super versatile. I wore it yesterday to my moms surprise party with a denim jacket and some slides! Was super super cute!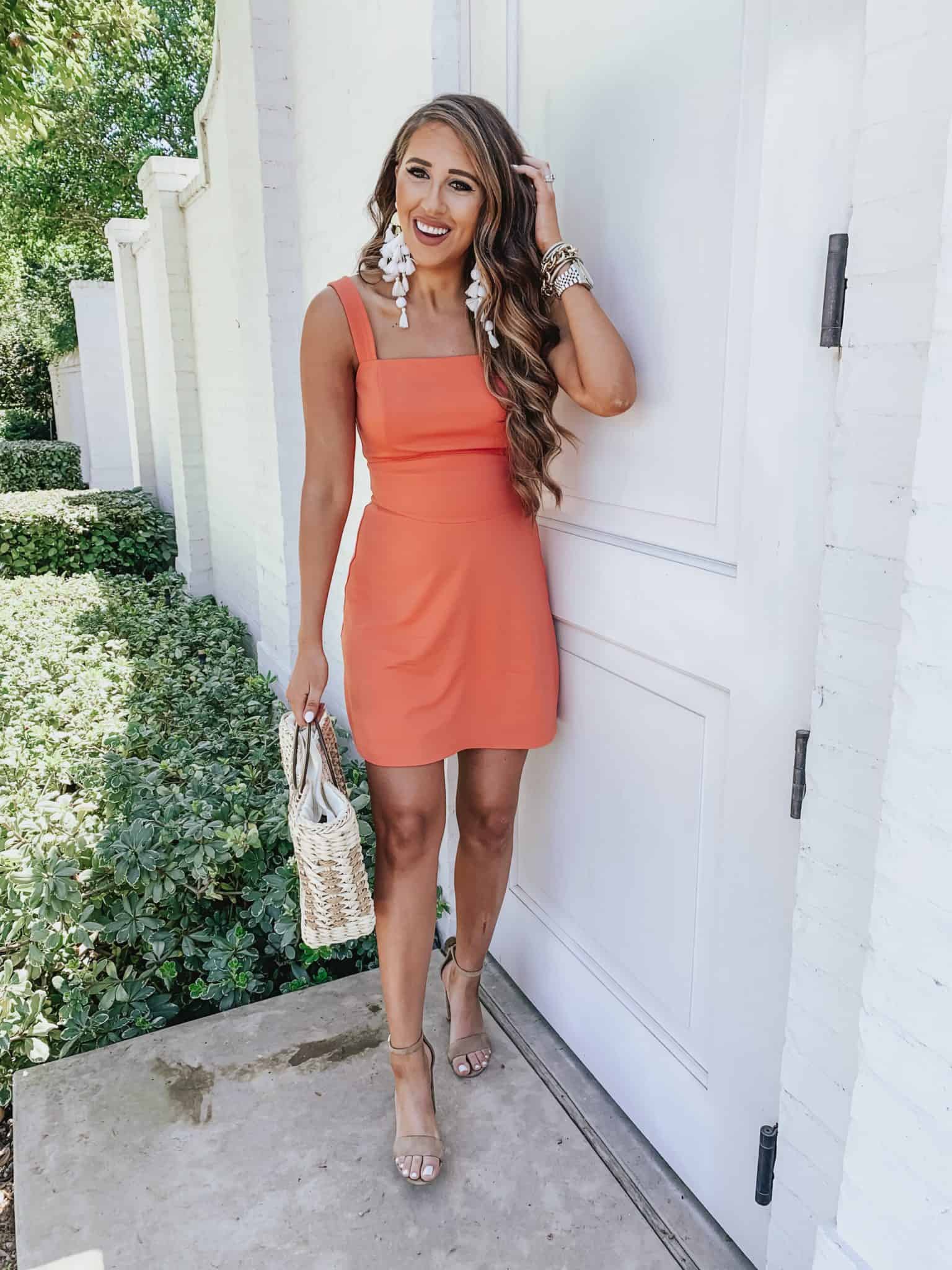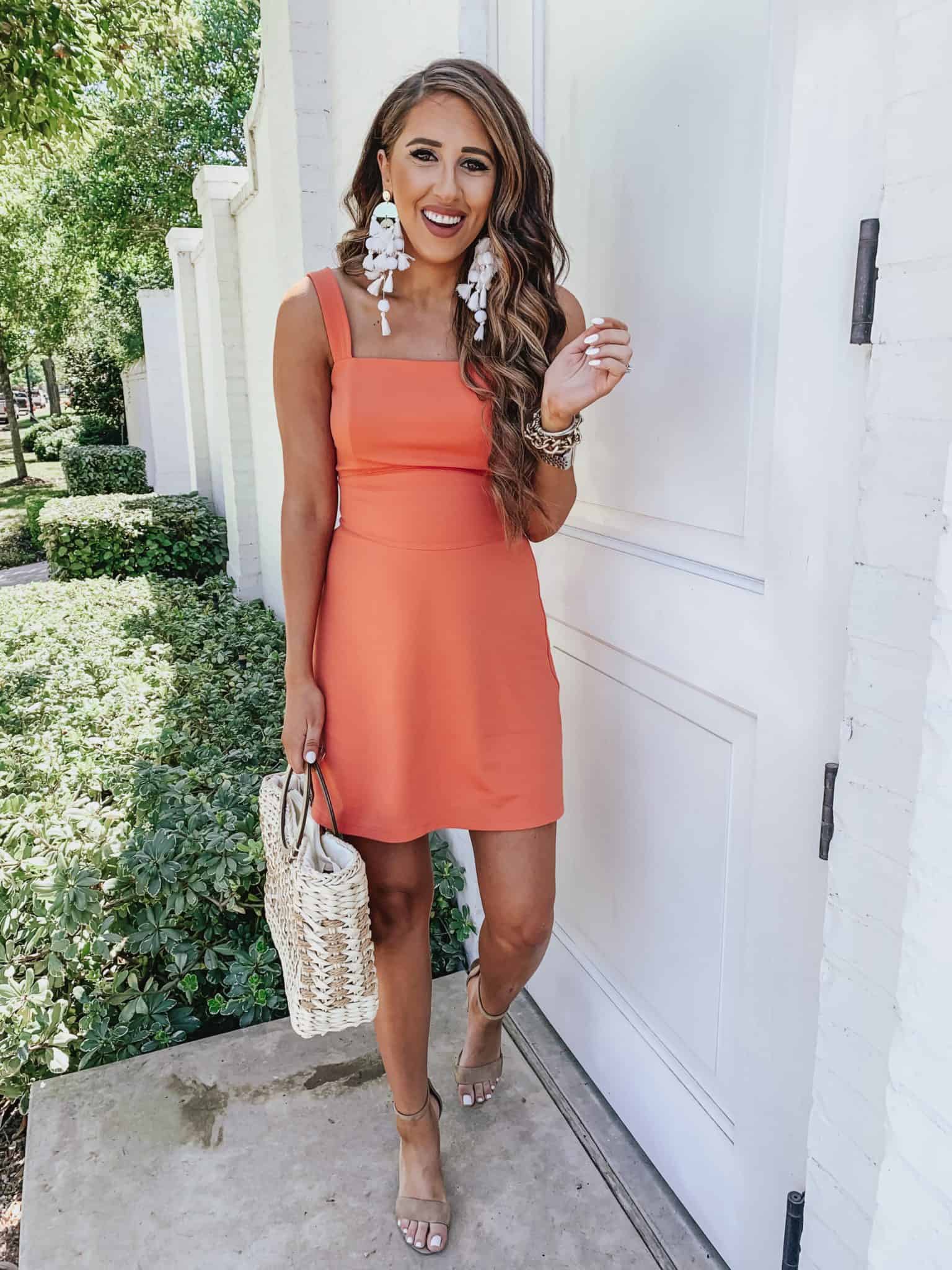 I added a blazer over this for a more business professional look and I LOVED. I also styled it with a denim jacket and slides for a more casual look. Again all of these looks can be super dressed up or down! The orange color on this dress is vibrant and the material is thick!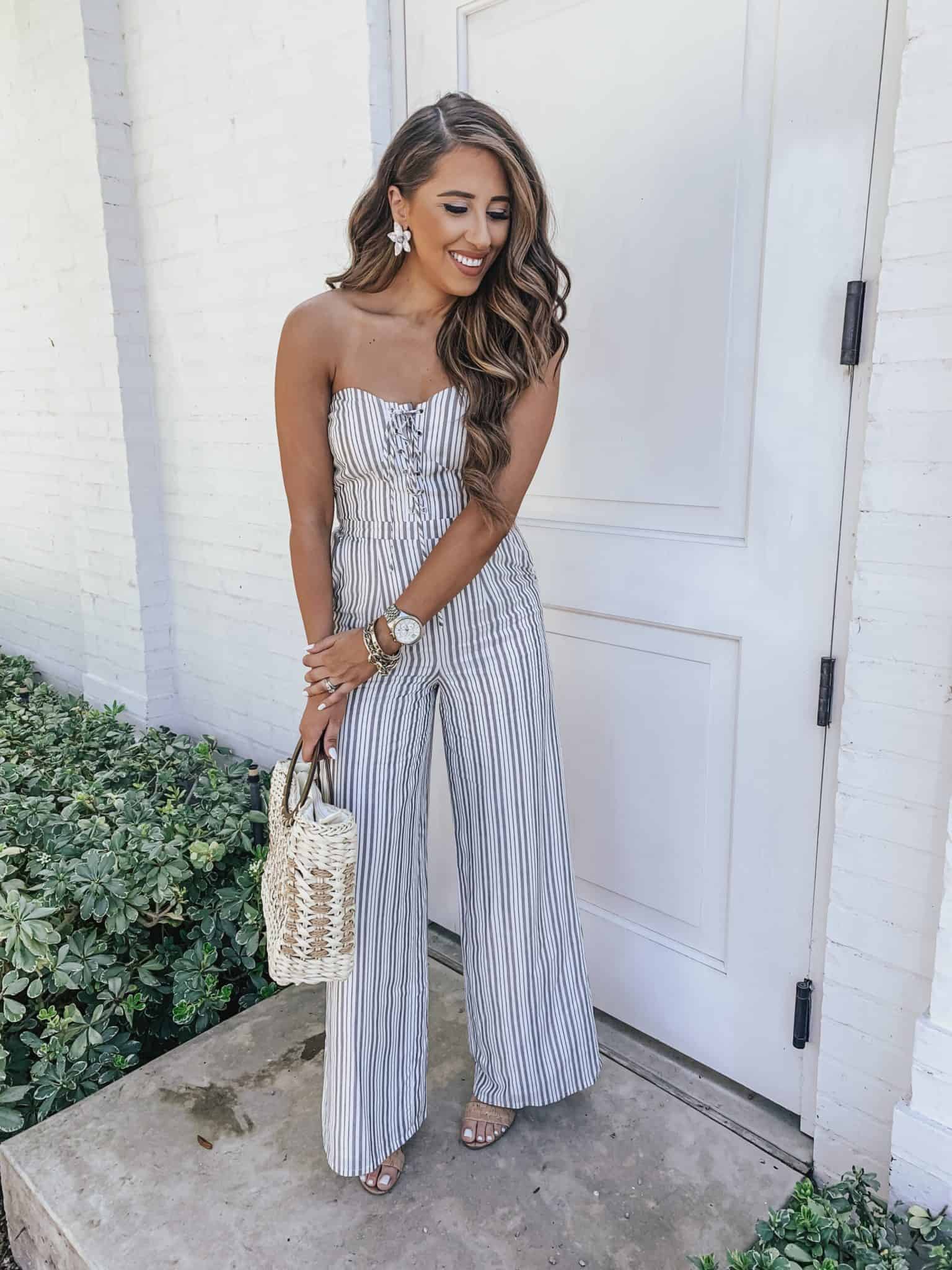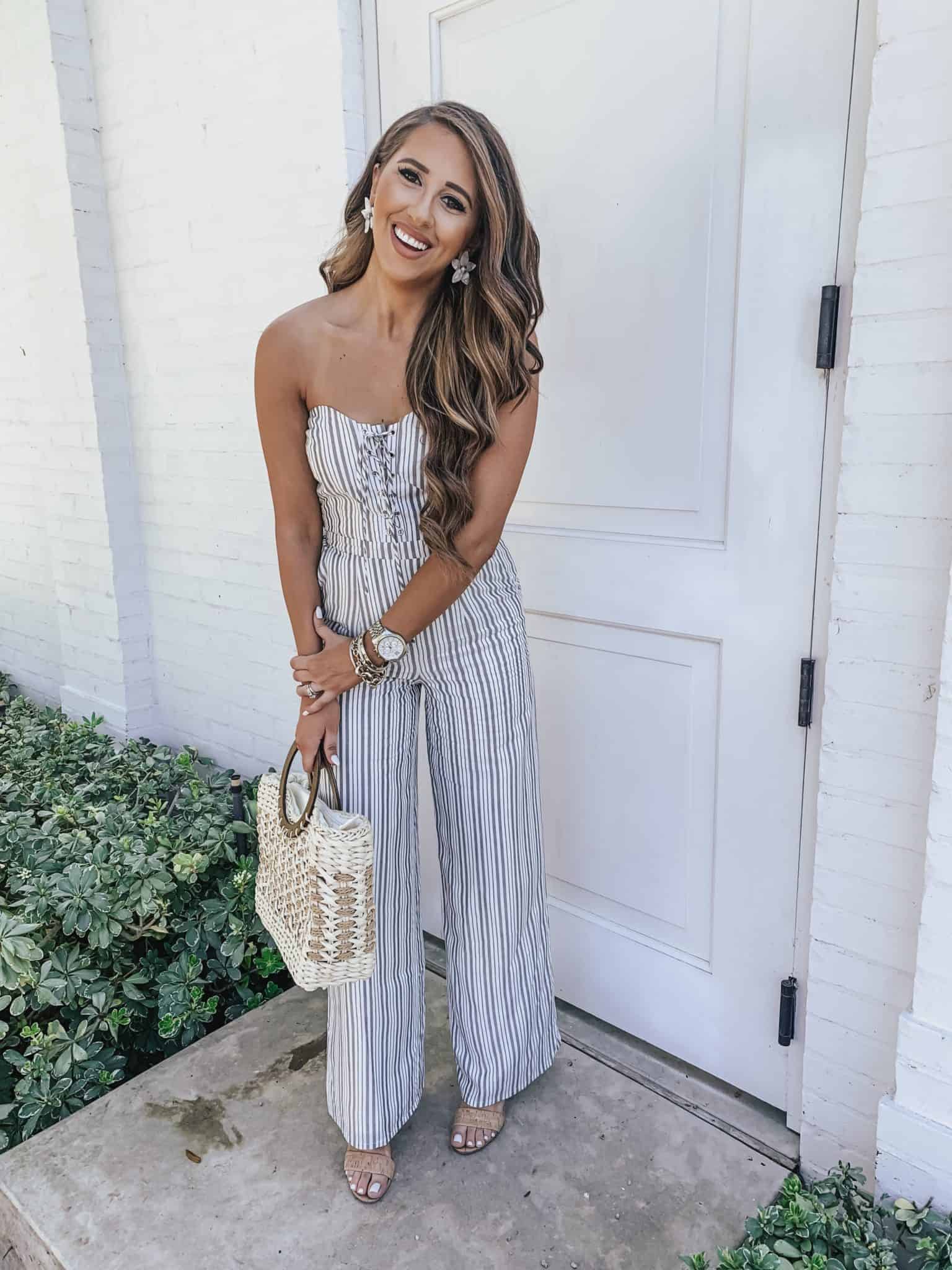 For those not crazy about dresses, a jumpsuit had to be added to this collection! The vertical stripes are super flattering. They are wide legged, has pockets, and perfect for ANY body type!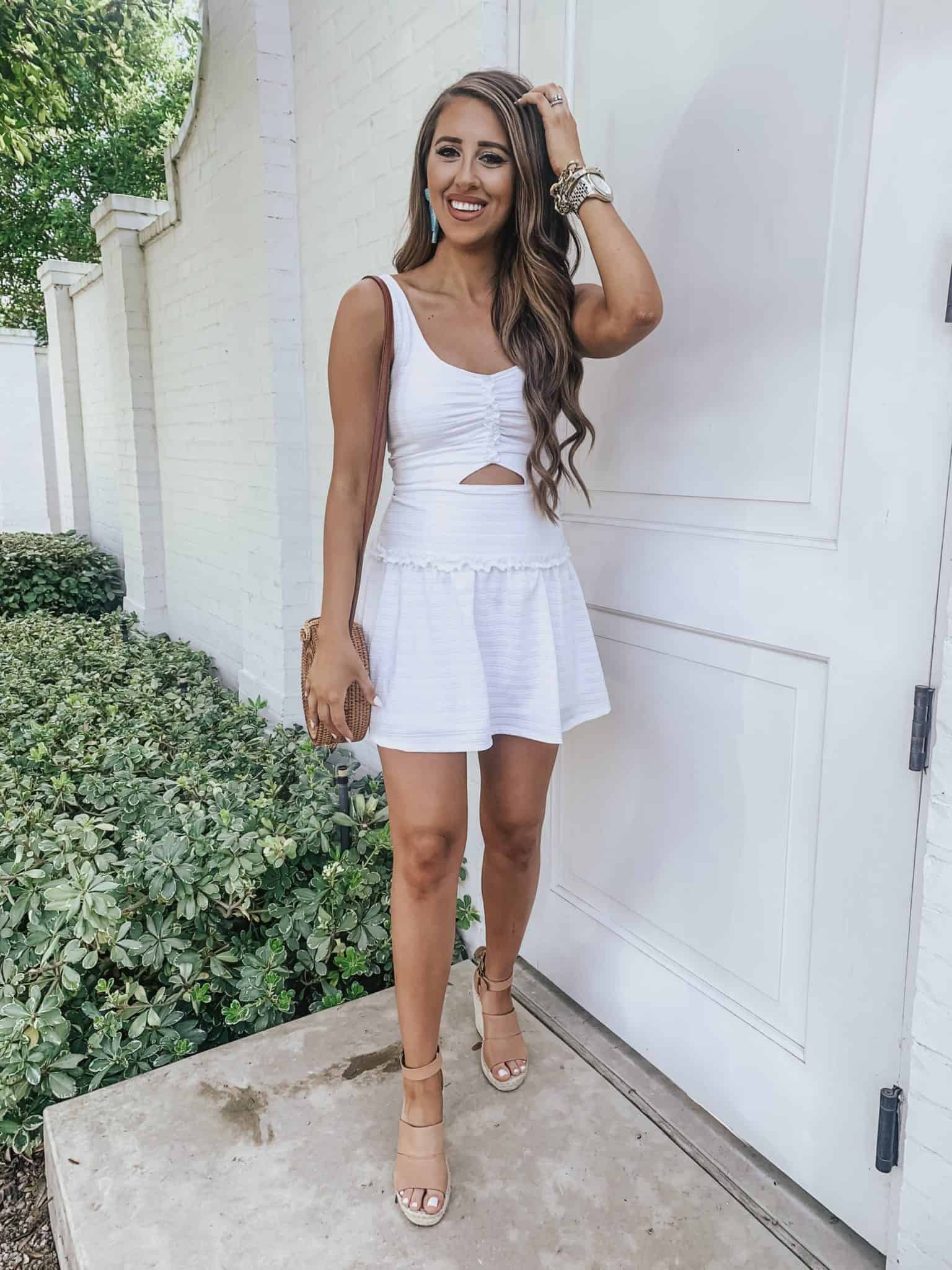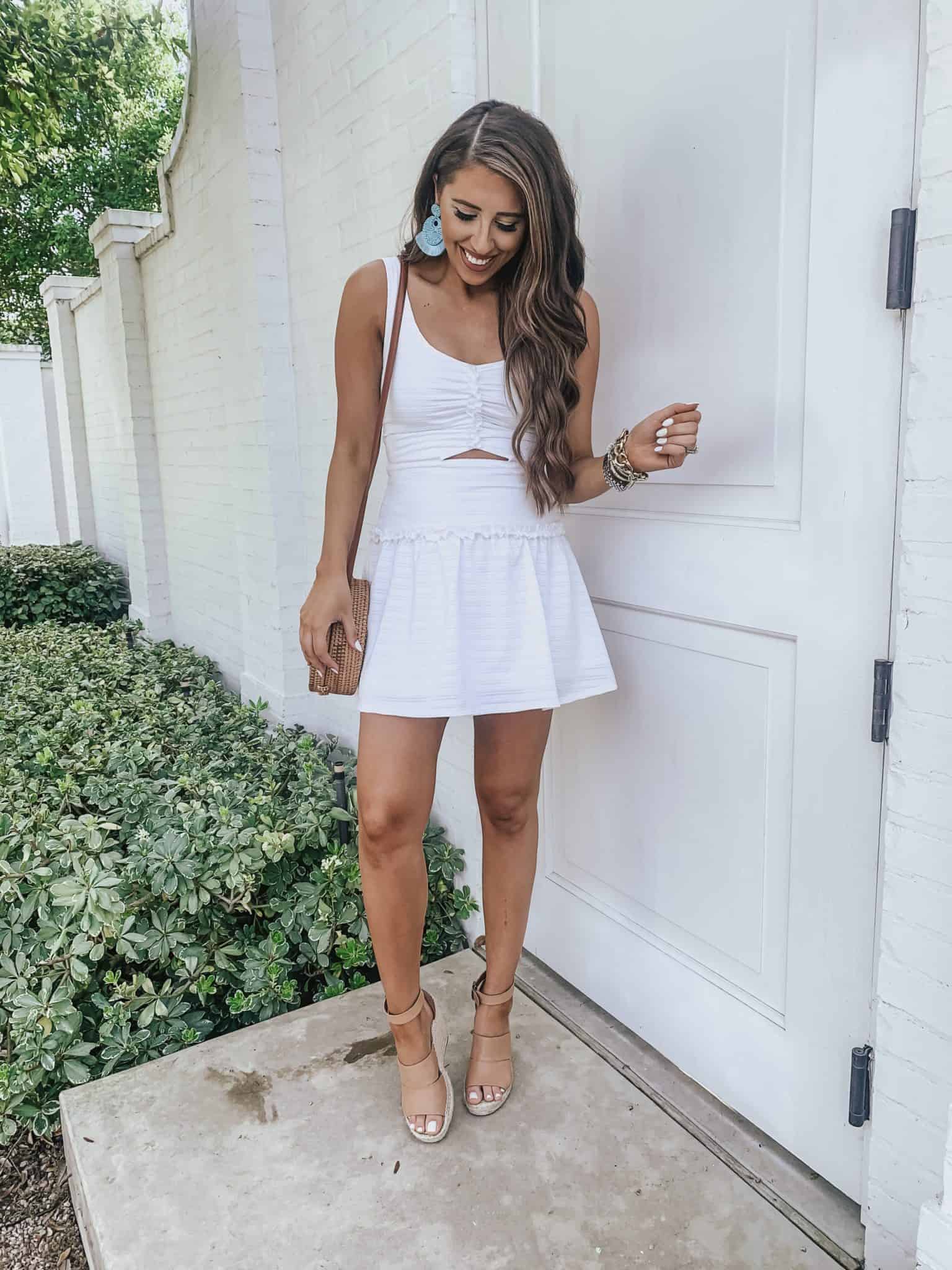 Any brides out there?! Or looking for a refreshing spring look? This little white dress will do just the trick! I love the material, the feel and the design – perfect for Spring and Summer weather!
---
Finally, I'll try to keep the sappiness to a minimum,  but when I first began this blogging adventure, my only goal was to be a useful source of fashion inspiration for you all and share our life. I want to be a valuable resource for you to find an outfit that makes you feel confident and give you that pep in your step to bring out your best self! All the messages I receive from you all, with photos and outfits that you wore on your special day, or a big outing, or even just for another date night, THAT is what keeps me going every. single. day!
All of that to say, without you all, this wouldn't have been possible! Y'ALL, my own collection at Nordstrom with one of my favorite brands, Ali & Jay! To be absolutely frank, this could not have been done without the support and love from you all. I don't even know where to begin on how to thank everyone, but from the depths of my heart, THANK YOU. I will continue to strive every day to achieve the goal I set out from the beginning, to be the best fashion resource for you all! It's been a year in the making and such a dream come true. The opportunity is something I can't even fathom and I have you all to thank for that. I am so excited to see you all in these dresses and to continue to see the future unfold!
I know LOTS of you have graduations, showers, parties, date night, bachelorette weekends, trips, anything social on your calendar that you need a dress for. I know because you all have been constantly reached out and I have been so excited for this date to release 6 styles just for those special occasions! I have loved more than anything this process and what I can't wait for is to see you all in your dresses. Don't forget to tag me on your orders and when the pieces arrive! I can't wait! Hope you all love the collection as much as I do.
*Orange & White dress size up one! Also sadly there will be no restocks so be sure to snag something fast! PS Nordstrom does free shipping and free returns so if you are indecisive or between sizes, you can also order a few and use free returns!
Also I am sharing the pieces over on stories and how to style them a couple ways so check that out here to get some ideas!