Rosie's Roundup: Toy Story Birthday Theme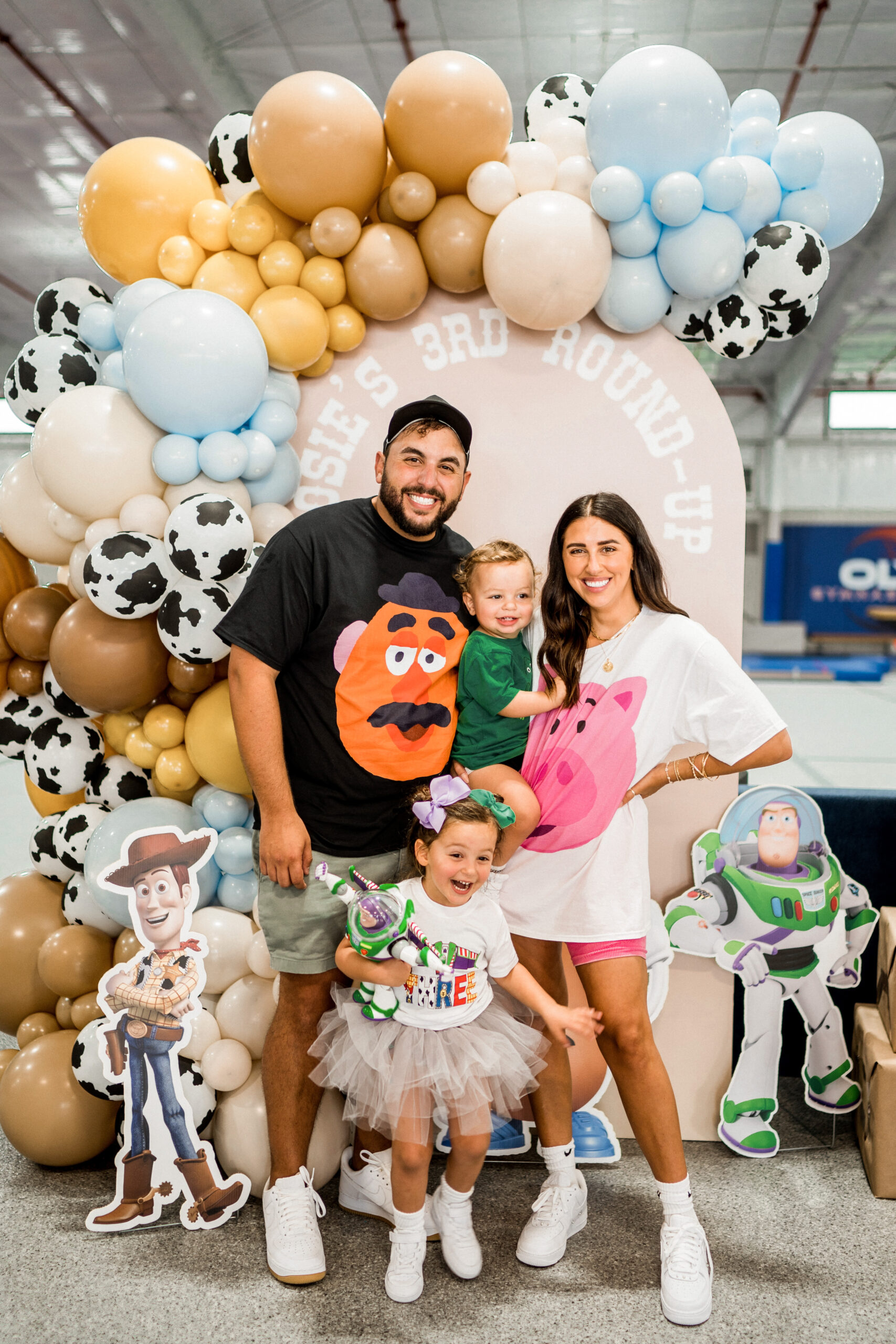 Throwing birthday parties for my kids has been one of the most fun parts of motherhood! From gardens to ice cream to Jet's Hole in One first birthday party we threw last spring, I live for a good theme! If you followed along on Stories the past few months you know that we initially planned on having a Mickey/Minnie Mouse themed birthday for Rosie. For the past few months she's been really into that…until she saw Toy Story lol. That movie has been on repeat in our house for the last few weeks and Rosie is obsessed with it. I forgot how cute of a movie it was—I honestly don't think I've seen it all the way through since I was a kid! We made a last minute decision to switch the them of her 3rd birthday party to Toy Story instead and decided to call it Rosie's Roundup!
The Toy Story theme was so much fun to bring to life and I had a really easy time finding lots of inspo on Pinterest that helped guide some of the DIY projects we did! We ordered most of the decor and stuff for the DIYs on Amazon, so it was easy to throw together and so much more budget-friendly than going through a custom party planner. Sharing some photos and details in this post for inspo if you've got a Toy Story themed party in the works too!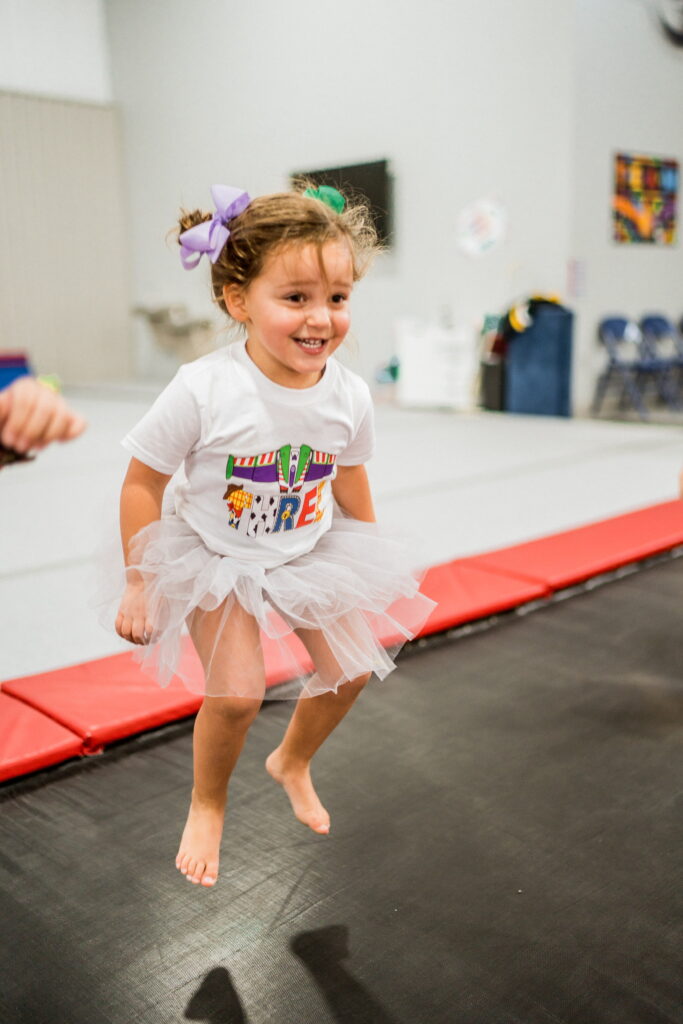 Party Details
Theme: Toy Story
Location: Our local gymnastics gym where Rosie just started taking a class!
Food: We ordered some pizza and Chick-fil-A nugget trays!
Cake: Saw this photo on Pinterest and gave this to our local bakery Tout Sweet for inspo! We DIY'd the cake topper (see below!)
Photo backdrop: Balloons and backdrop by We Do Balloons (found a similar Toy Story balloon garland kit on Etsy!)
DIY Projects
Party favor boxes:
– Brown boxes (amazon) – we wrote "Andys toys" on these for a Toy Story touch!
– Krinkle filler (amazon)
– DIY forky kit (amazon)
– Galaxy slime (amazon)
– Funky straw (amazon)
– Temporary tattoos (amazon)
– Sheriff badge (amazon)
– Woody's hat (amazon)

Pizza Planet box:
– 8.5×11 Avery sticker sheet
– 9in pizza boxes
We designed the Pizza Planet graphic in Canva then printed onto the sticker sheet and stuck the stickers on each pizza box! We didn't actually eat pizza out of these, just used them on the tables for decor.

Cake Topper:
We made our own cake topper using this piece of acrylic and my friend Ariel painted and handlettered "Happy 3rd Birthday Rosie" on. We also added these mini Toy Story figurines and stars to the cake!

Welcome Sign:
We designed the poster in Canva & had it printed at Fedex! Ordered this easel stand from Amazon to display it on.

Table Settings:
– Custom plates (Zazzle)
–Cow print cups (Amazon)
– Napkins (Amazon & Etsy)
– Water bottle labels (amazon)
– Utensils (amazon)
Other Misc. Decor:
–Green alien figurines – put these on the table with the party favors