WAYF BFF Collection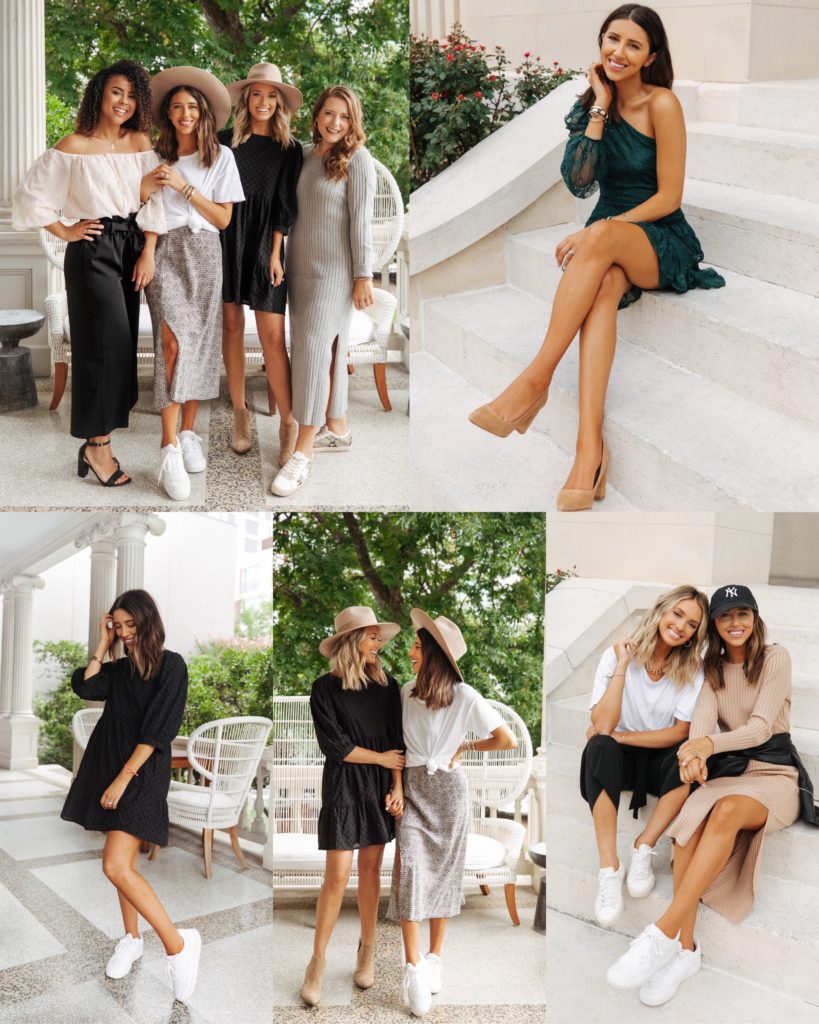 You can shop the entire collection HERE!
For size reference, I am 5'3 and around 120 wearing a xs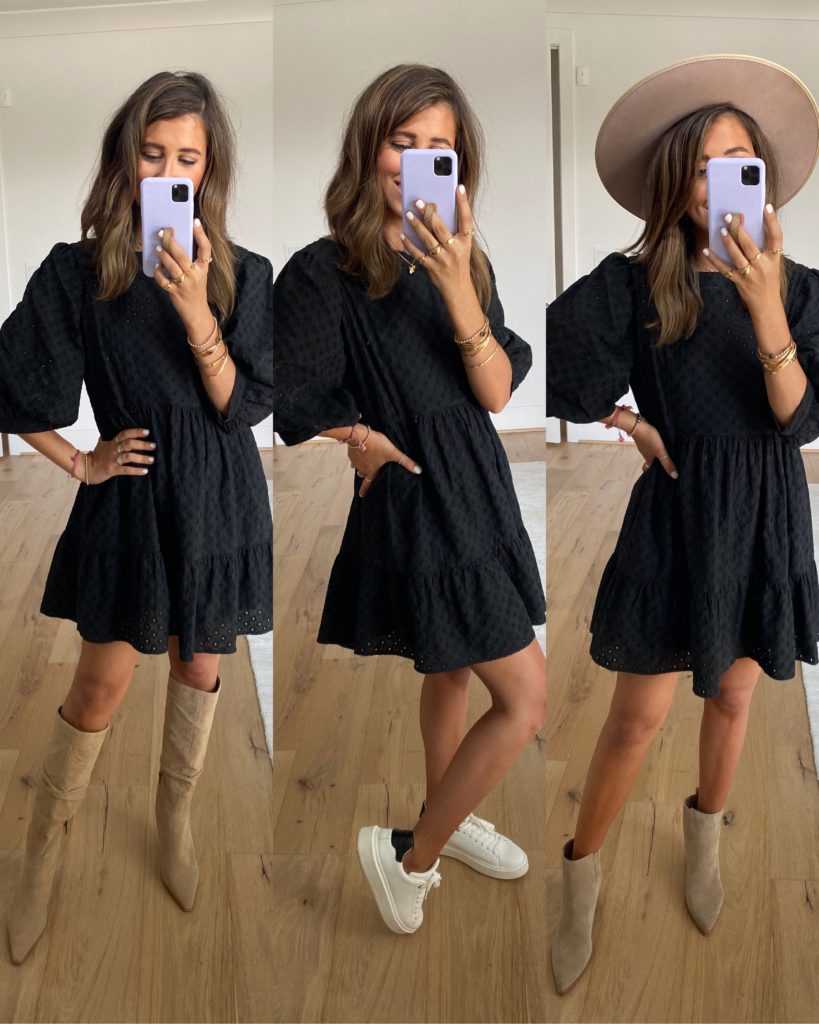 Black eyelet detail is SO pretty. It has a lining underneath that is lightweight. I feel like it's a good length for a lot of girls. A piece that will hang in your closet all year long and get SO much use out of!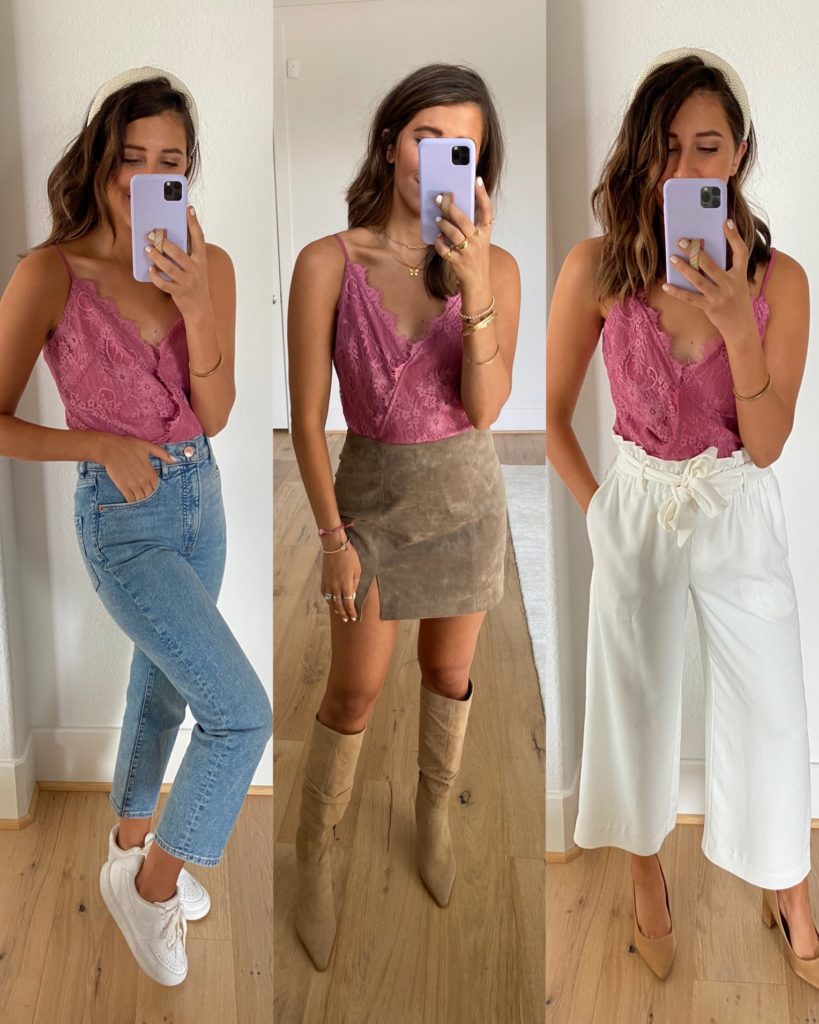 The Lace bodysuits came out STUNNING! Everything from the colors to the romantic lace. They both have clasps, adjustable straps, and the bodysuit portion is pretty stretchy and more of a thong so you don't see panty line. Still SUPER comfortable.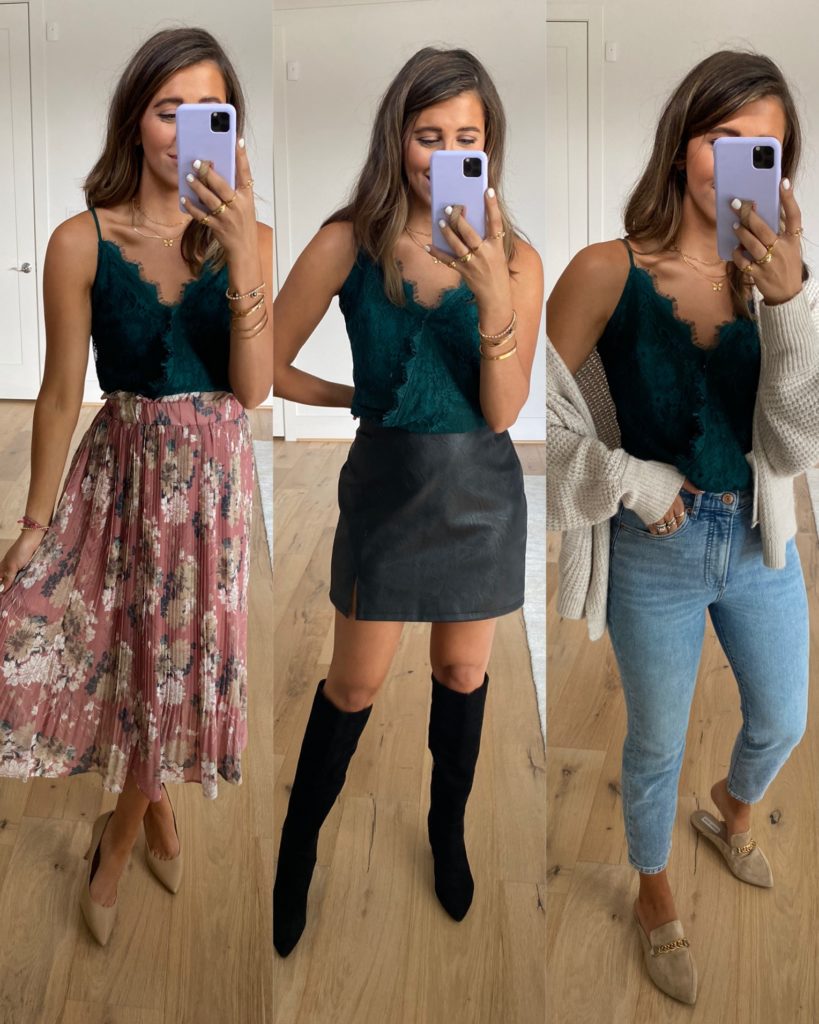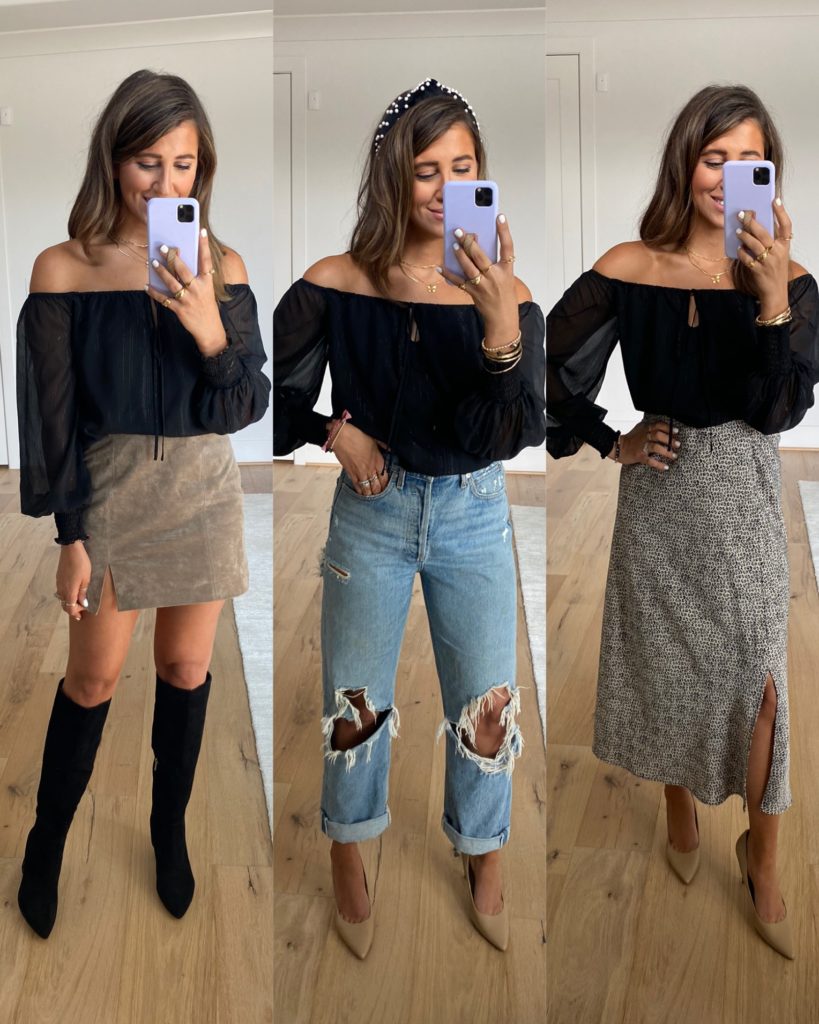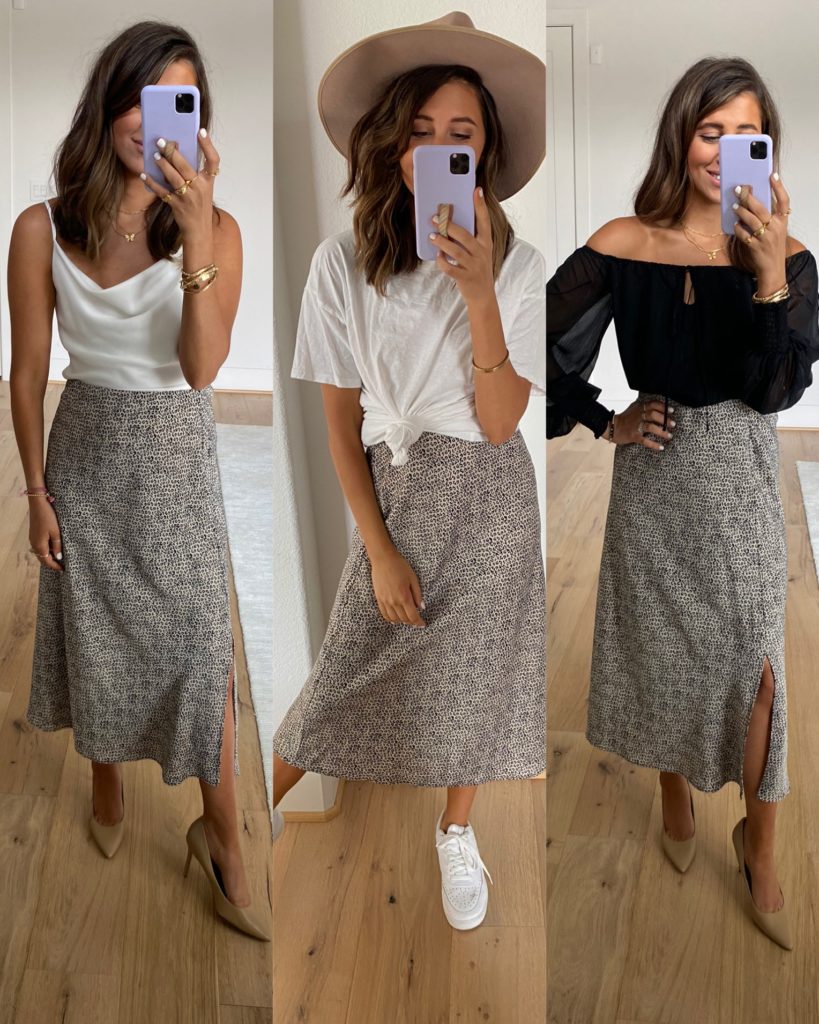 The midi skirt can take you day to night. Best part is the waist is elastic so SUPER stretchy and comfortable. Would work well with a bump!
This dress is SO romantic, looks designer esc but the price is unbeatable. A one shoulder swoop number would be perfect for any occasion.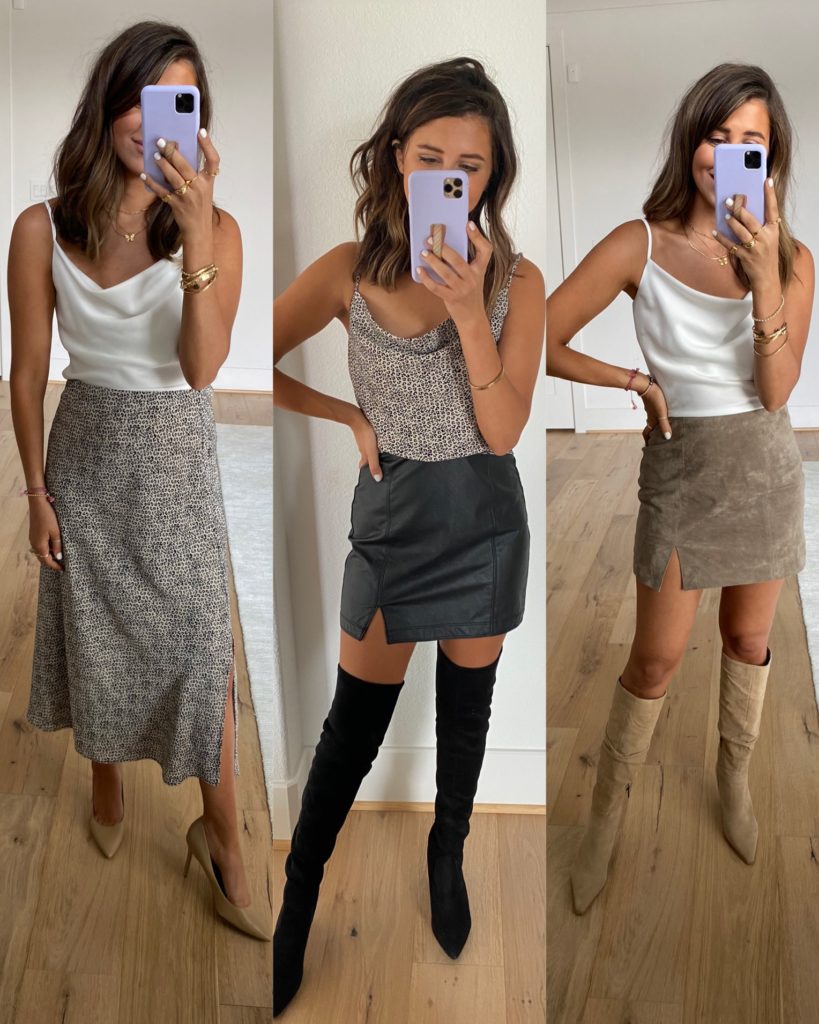 A REALLY well made basic. Wear as is for a statement or under cardigans, blazers, as a layer piece. Has adjustable straps and made just right where you aren't worying about bending over and flashing anyone. I wore this by itself with jeans to a party the other day and loved it!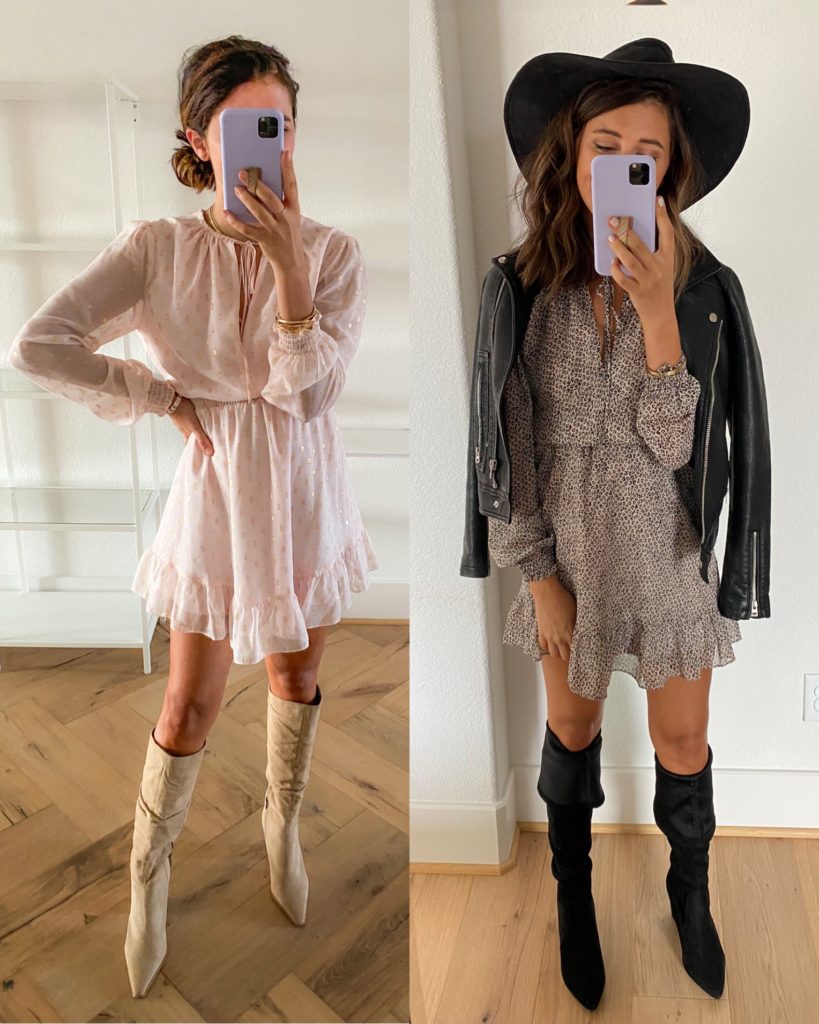 This dress (a similar version we released last year) was SUPER popular last year. I feel like this would be flattering on ALL body types. It has a high low skirt, a elastic waist (which would work for a bump) and you an wear it with heels, boots, booties, etc. If in between maybe size down!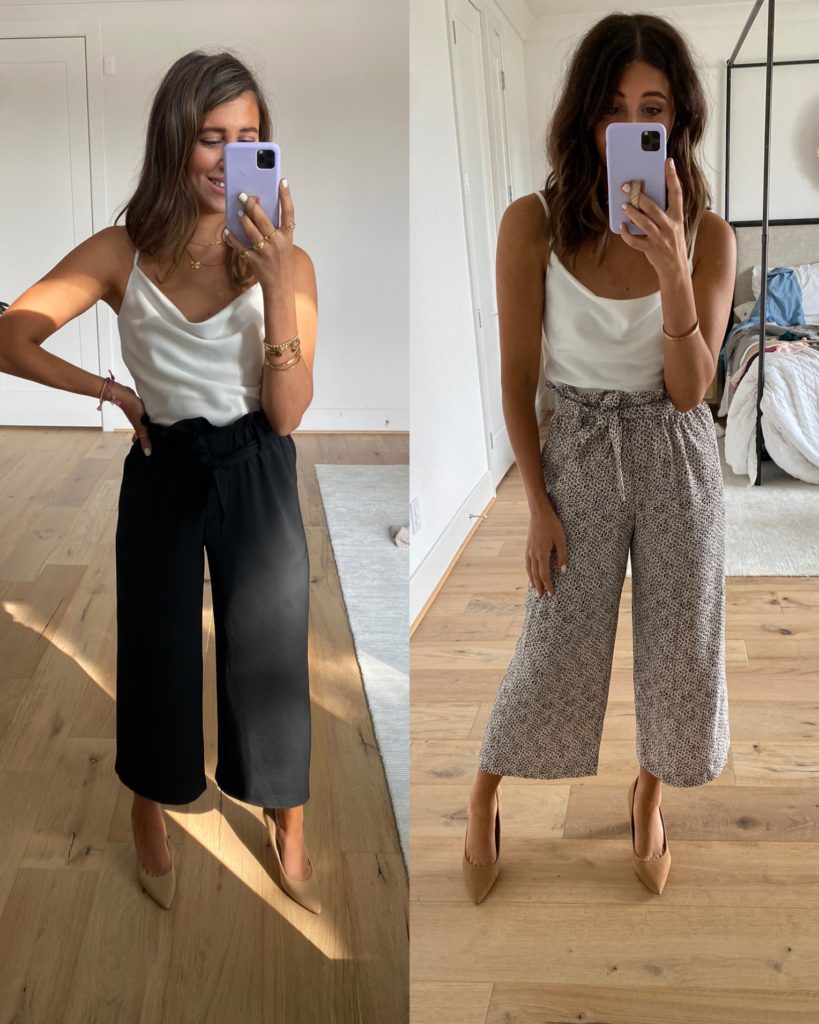 Such a good pair of pants. Anything paper pag, I am all game for. Stretchy and comfortable are all clothes we are looking for these type of days yet still cute. I'll show you how you can dress them down too but still with heels and a tank is SO timeless!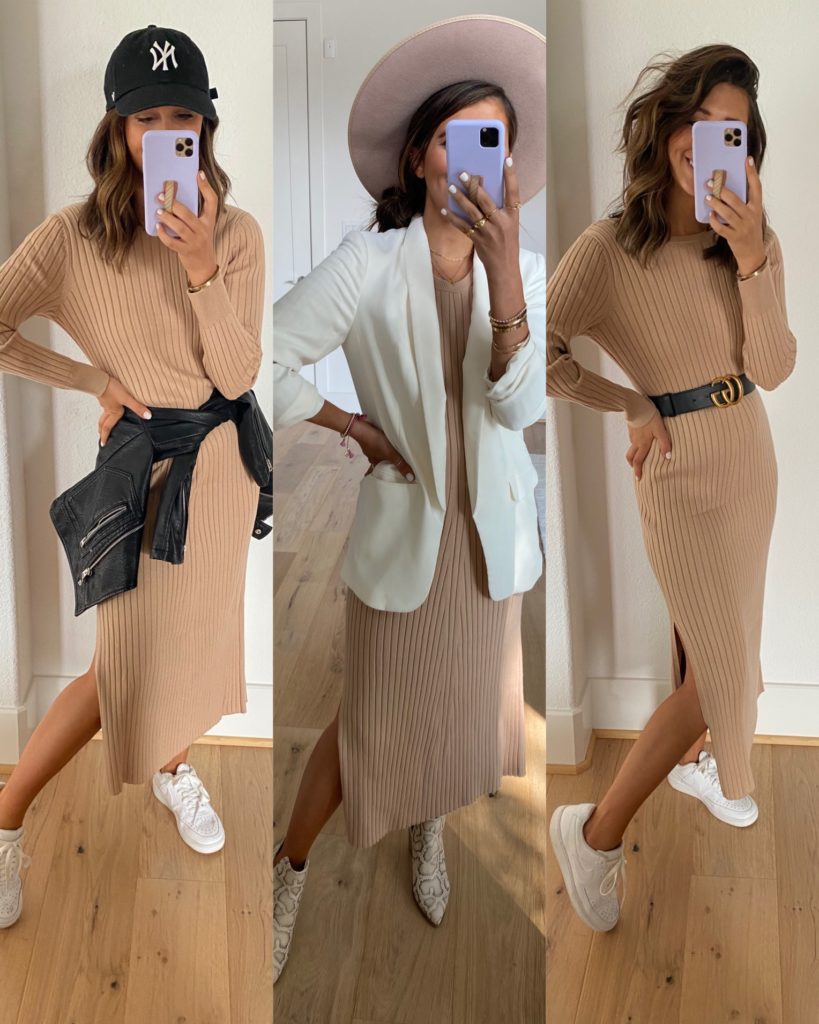 Alright this dress is BOMB. It is incredibly comfortable, stretchy, has lots of material, and flattering. The price is unreal for what it's priced as. Would be SO cute with a bump. Bodycons can be tough with panty lines showing and being uncomfortable with not enough material but I can promise you that's not the case for this one! It does have lots of room but if you don't want it super tight and you are in between, I would go up!
This t-shirt dress is BOMB. I wish you can feel how soft it is. I love that its a midi for colder days, and how versatile it is. You can wear tons of different ways or lounge around the house in. Would Also be bump friendly!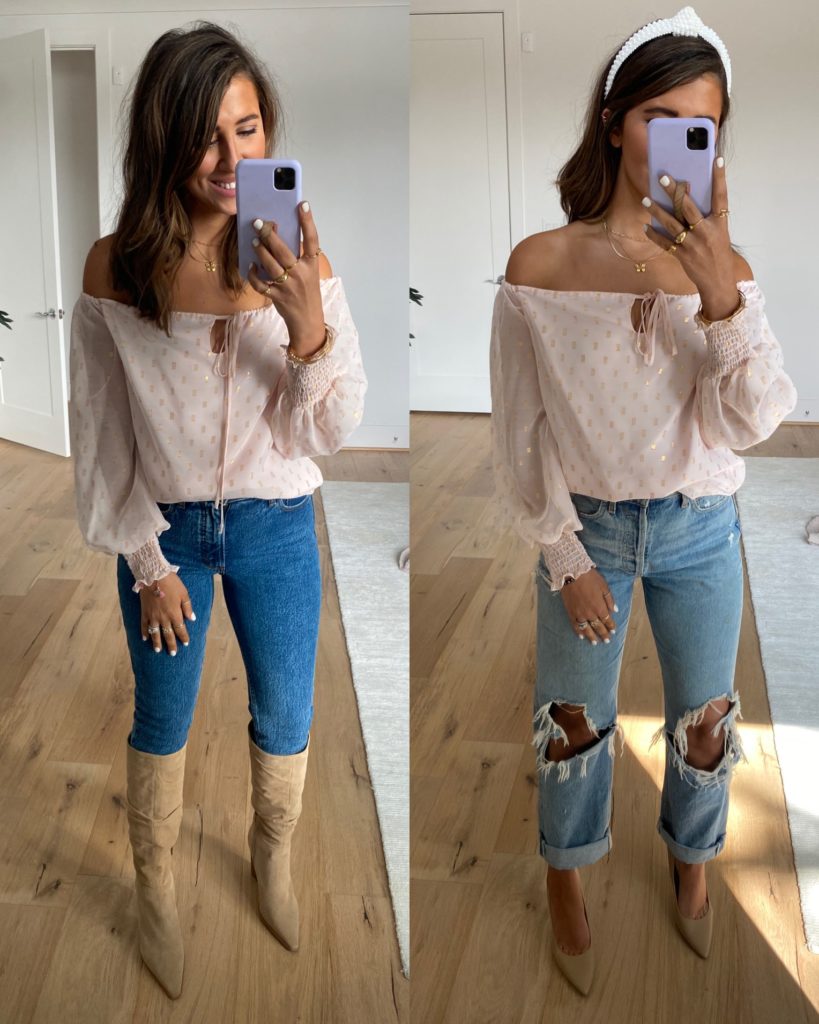 Such a pretty tinsel off the shoulder top! Can be worn year round and has the prettiest details to it!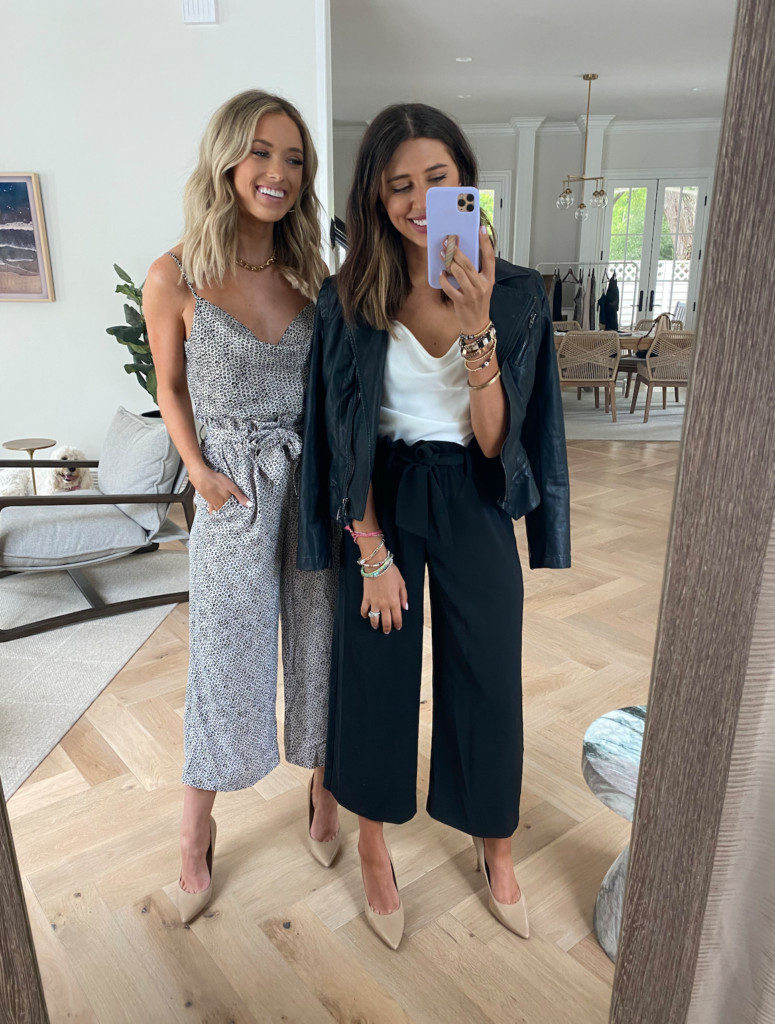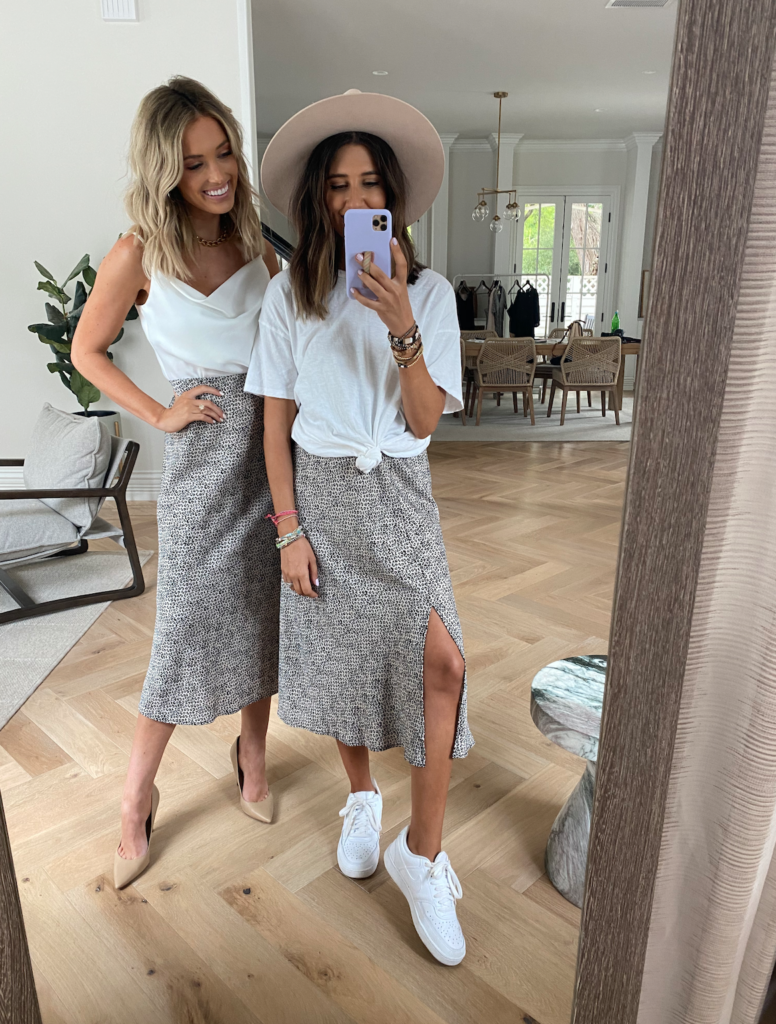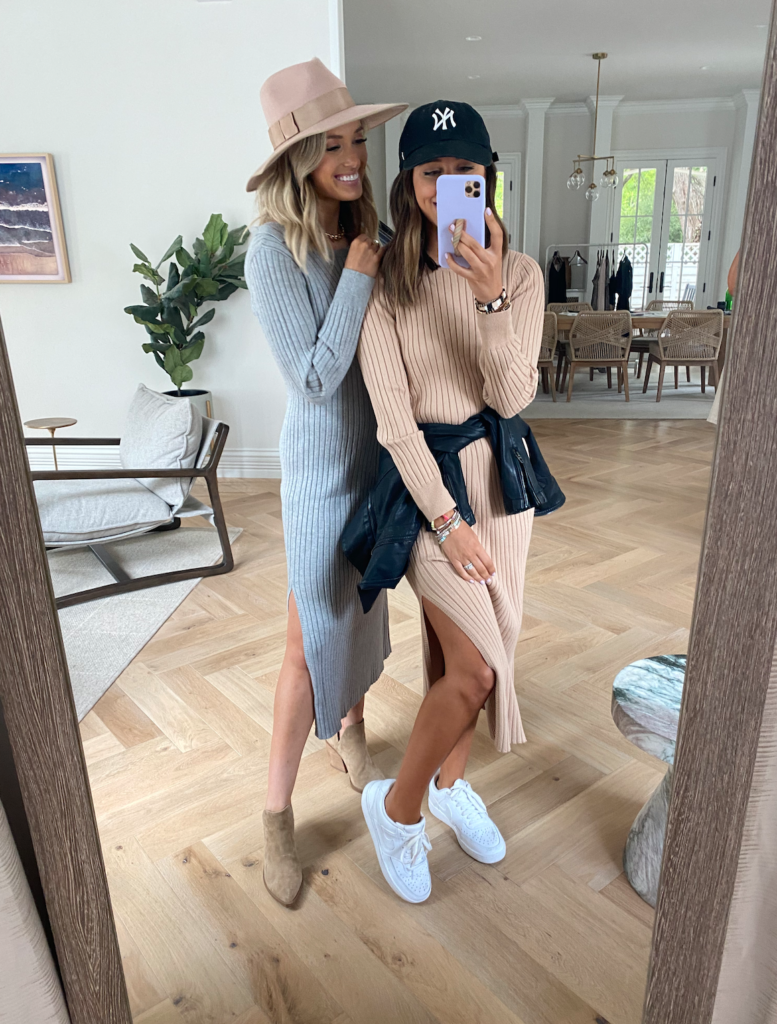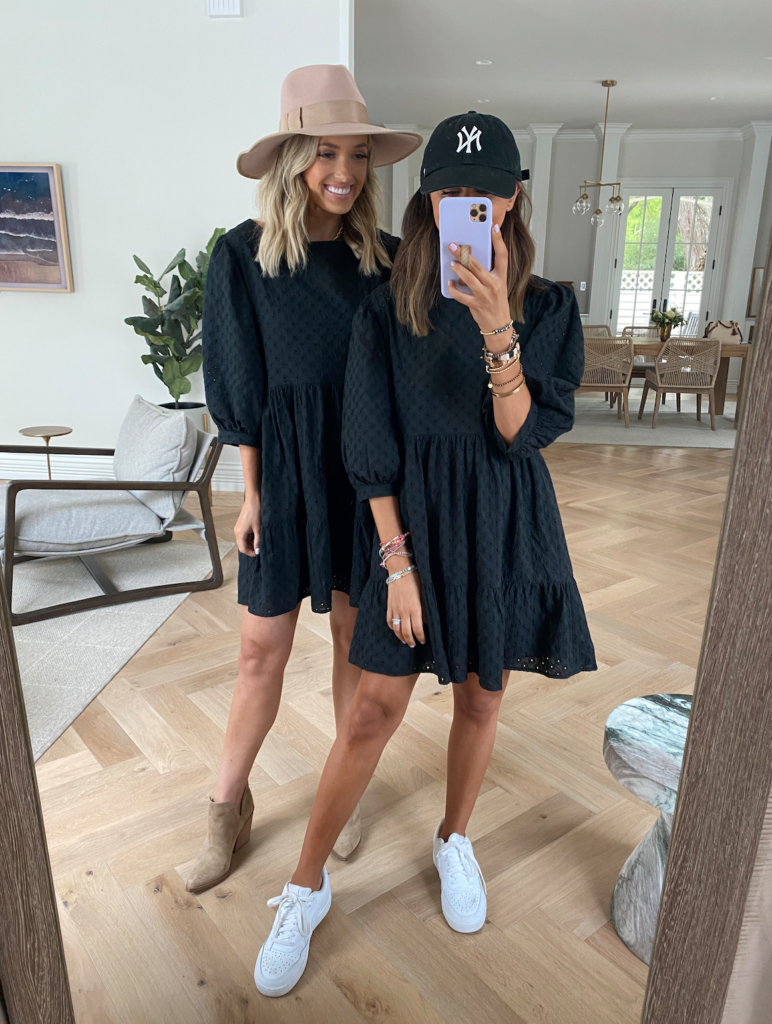 Also not enough thank yous for your love and support. I have no idea what the heck we did to deserve y'all but incredibly grateful. Everything from your sweet messages to just pure excitement for us. This experience would be NOTHING without you. I hope you know how much I value you, pray for you, and treasure you every single day!