Travel Day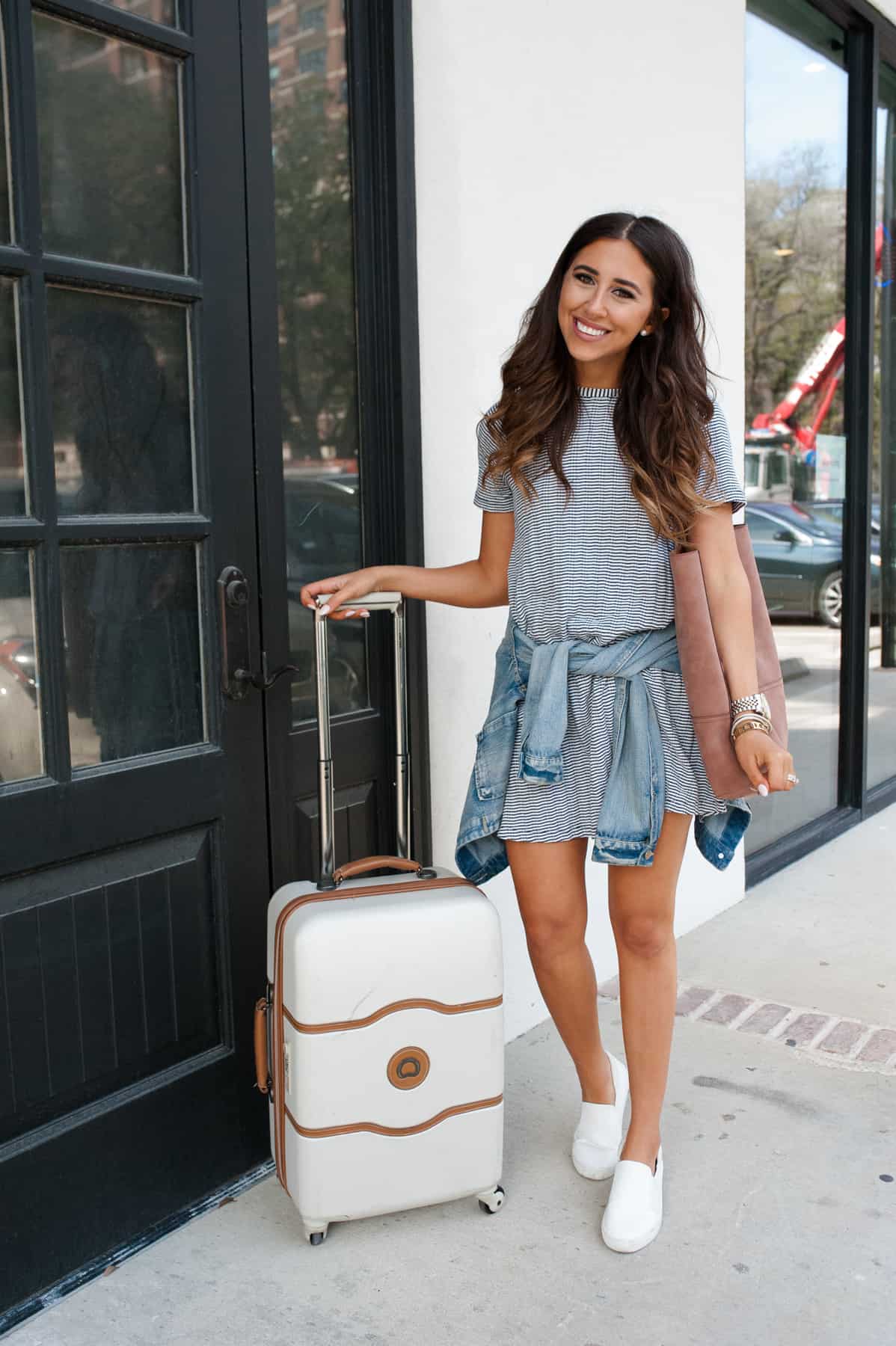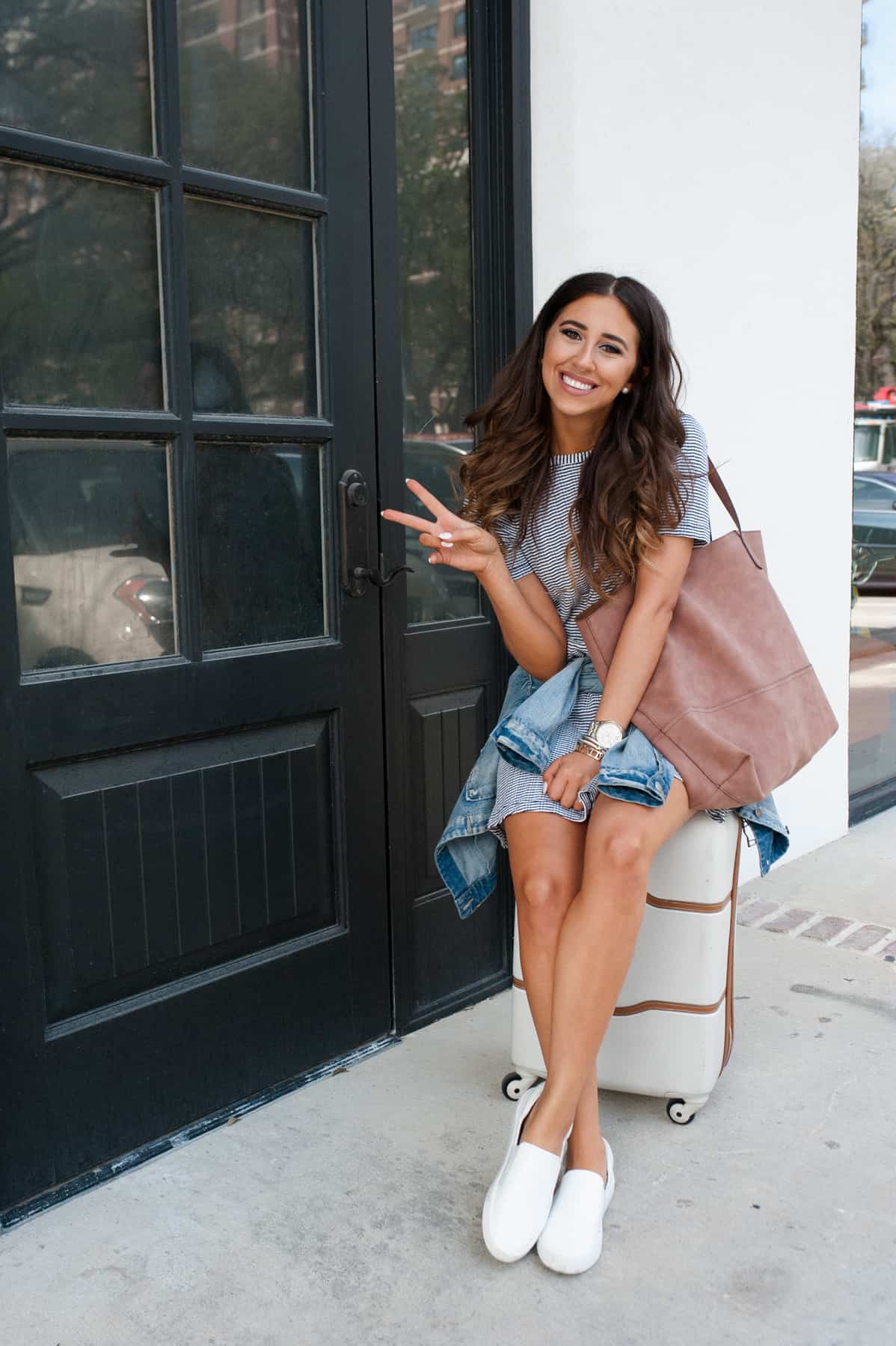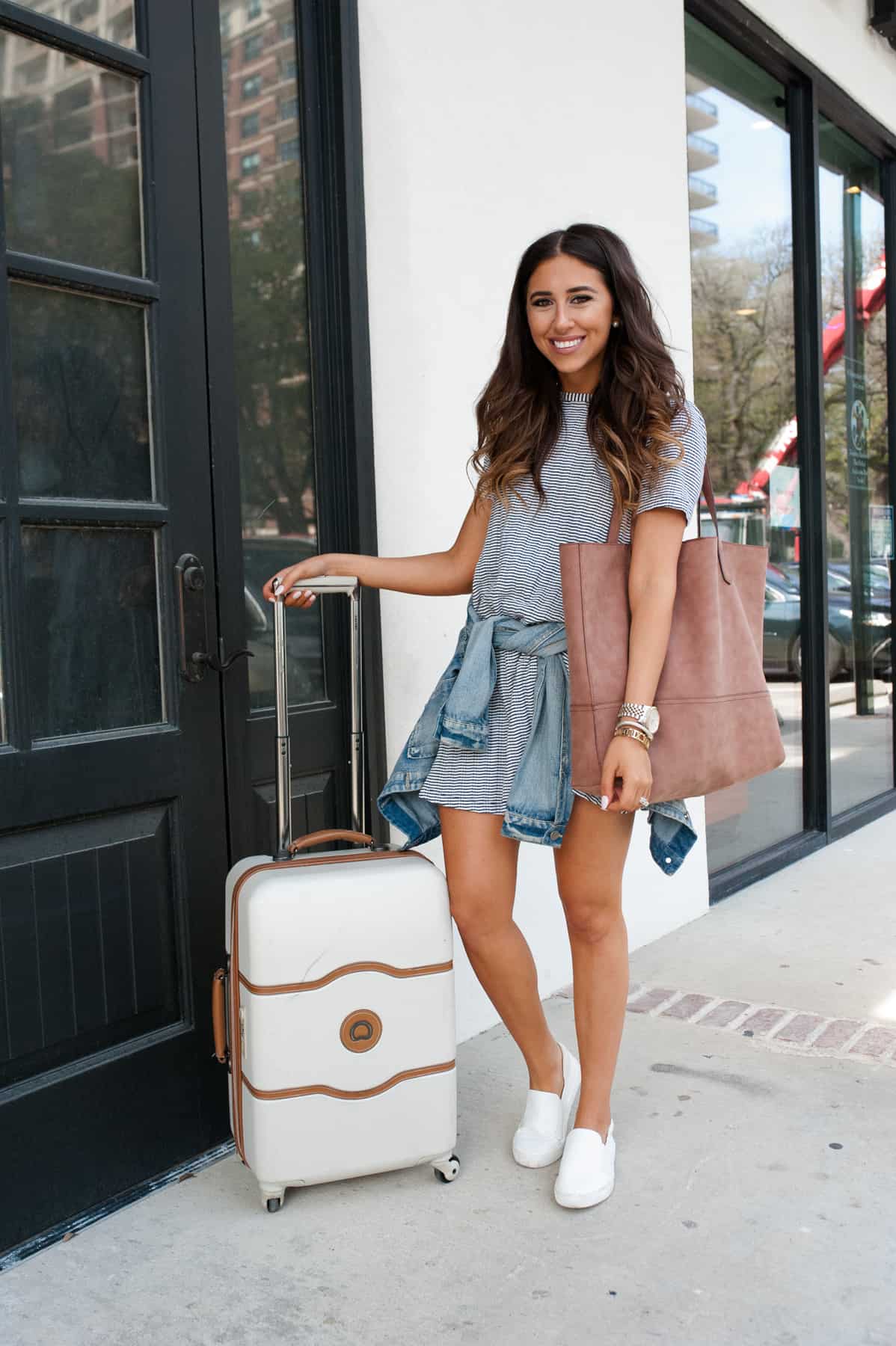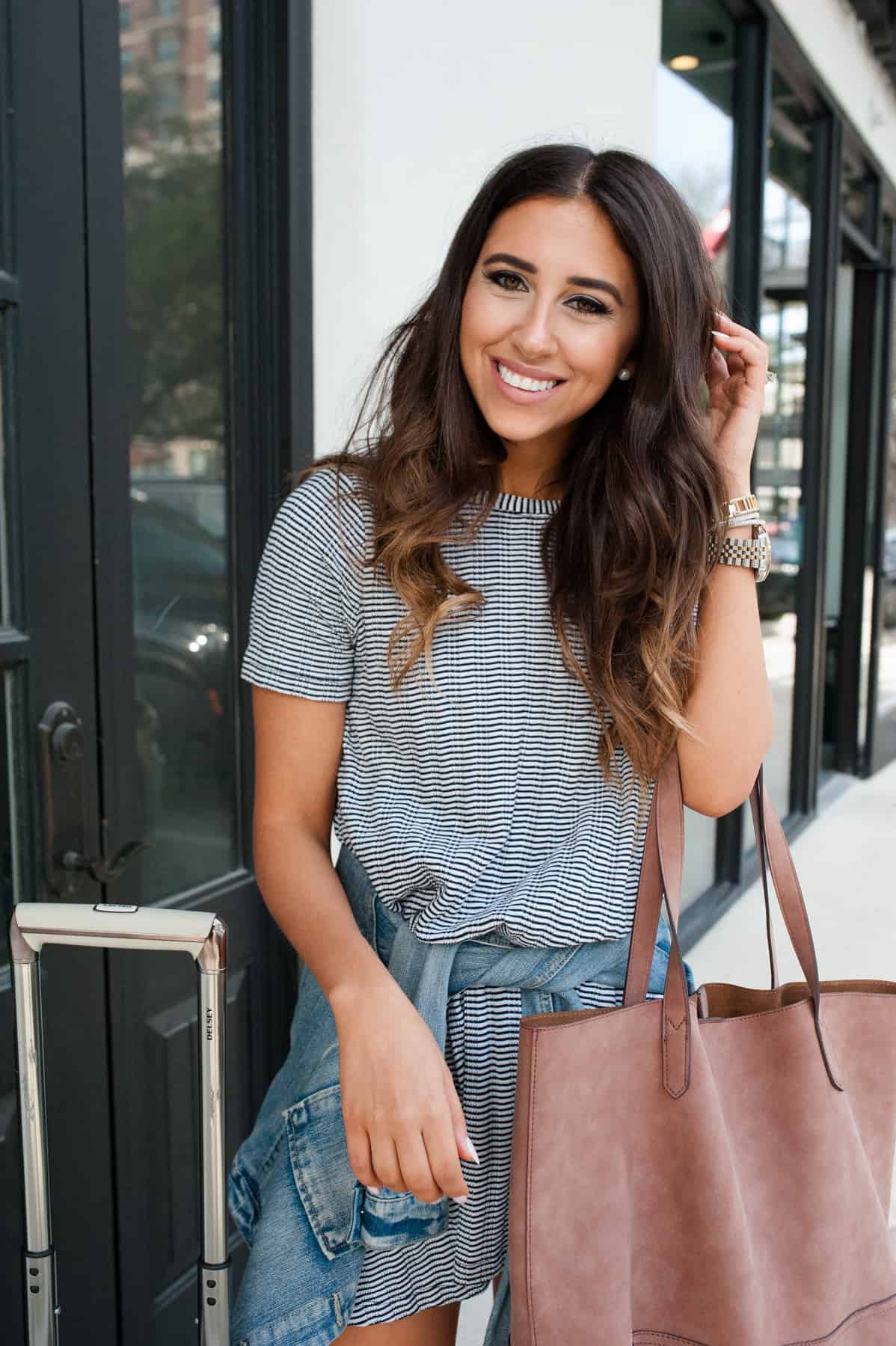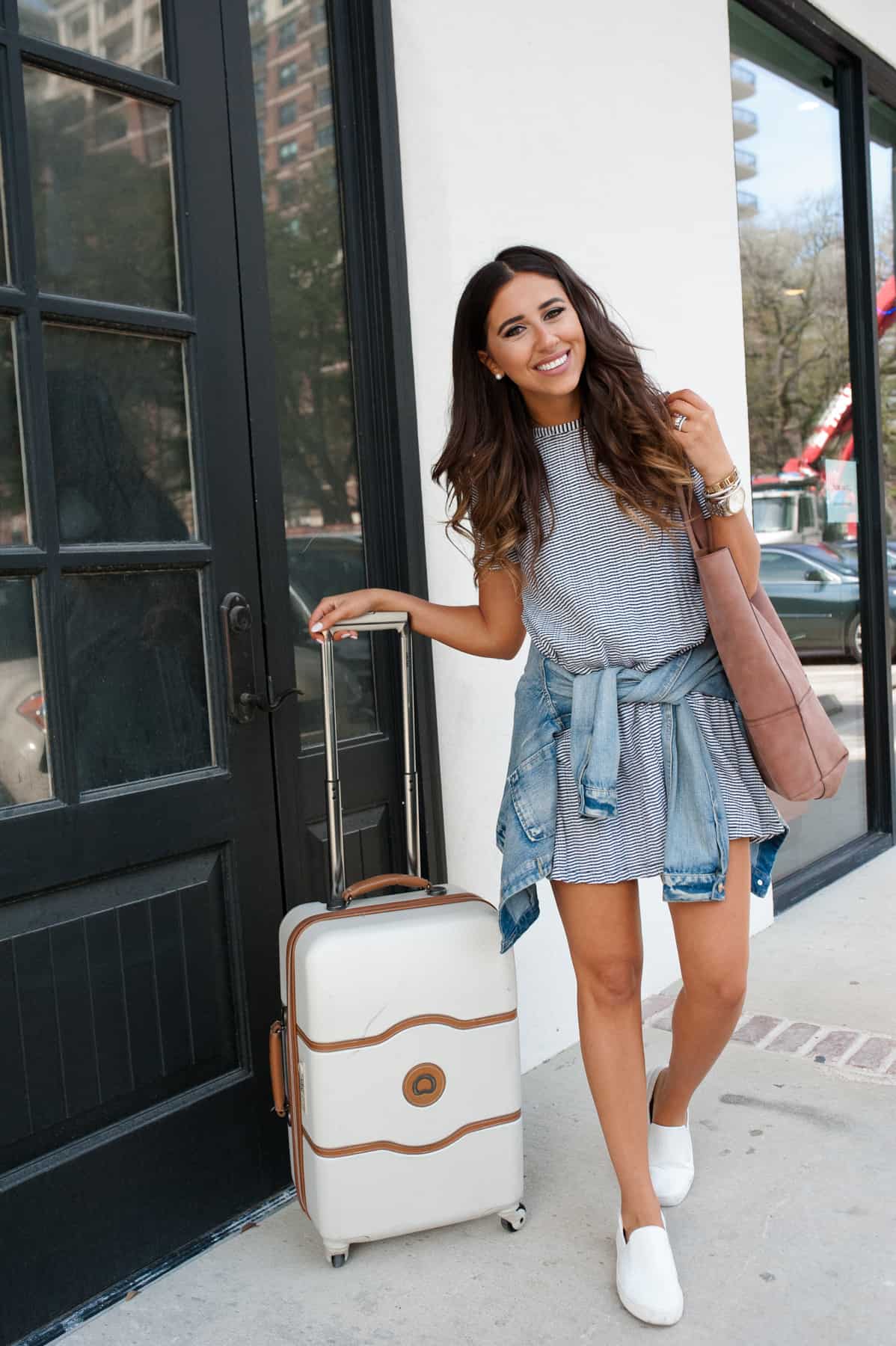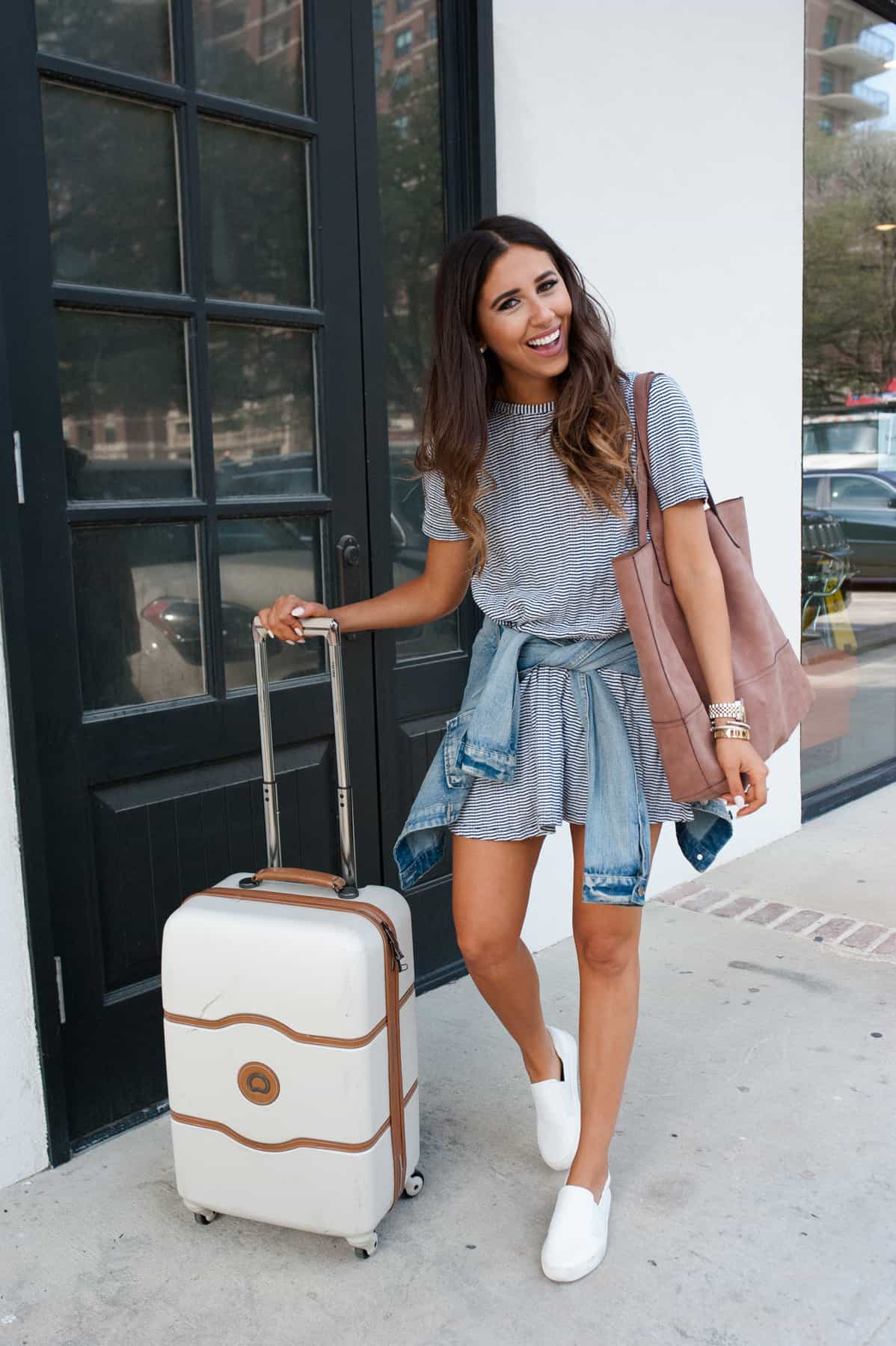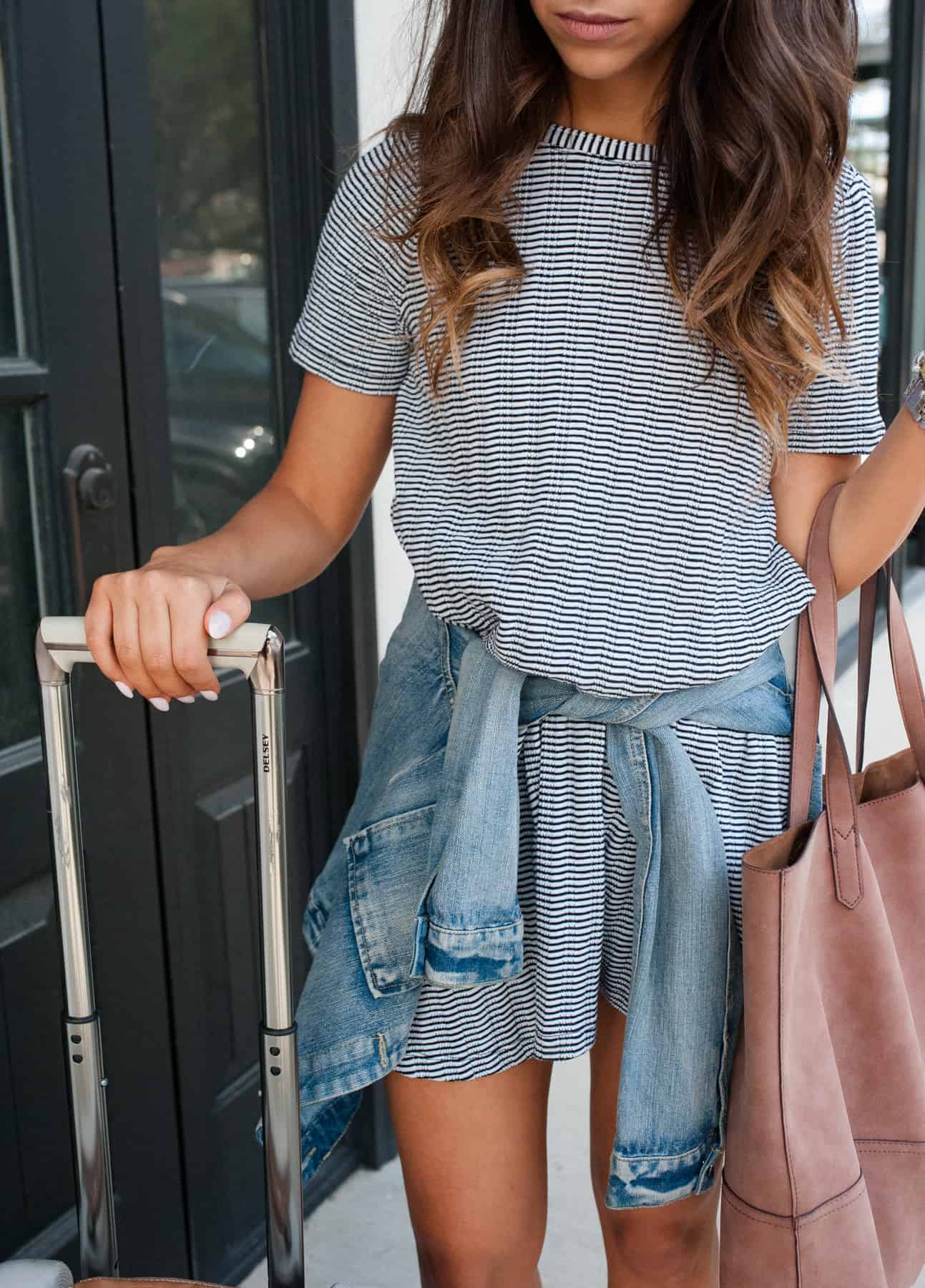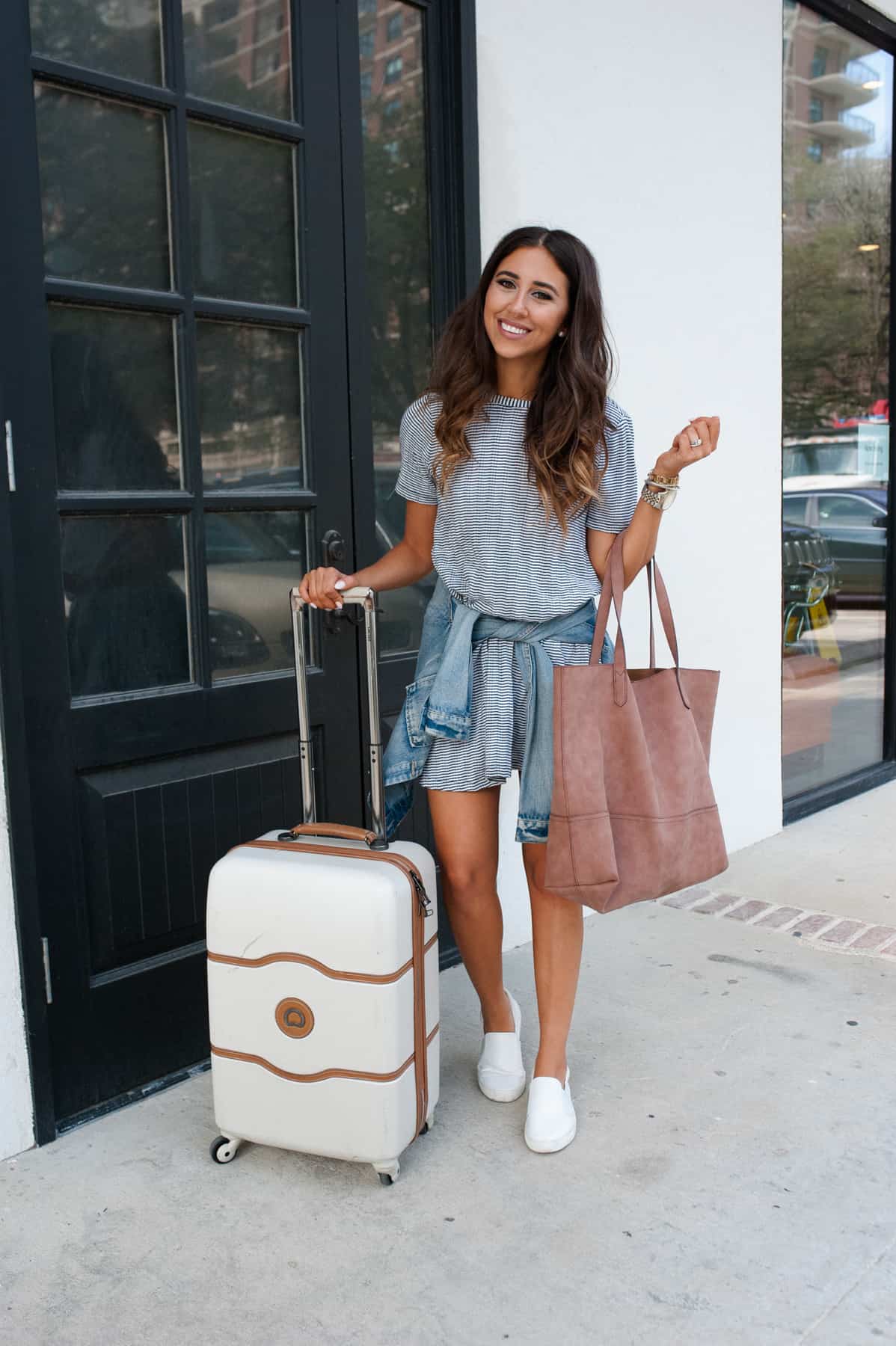 Dress: Loft | Shoes: Bella Vita | Jean Jacket: Madewell | Bag: Sole Society | Luggage: Delsey
Yesterdays travel day so was so ideal for me that I was one happy girl! Lately, my flights have all been falling at the crack of dawn and I loathhhhh early flights. Like there is nothing worse than trying to pack the night before knowing you have to be up in a couple hours to catch a flight. I also never sleep well the night before an early flight because I am worried I will sleep through my alarm! So any chance I get to book a later mid-evening flight, I am on it! The flight over to Charleston wasn't bad at all and a quick flight over!
PS I have been getting questions on what suitcase brand I recommend more and I would say 100% my Delseys! They are a little more pricey but 100% worth the investment! I actually have had this bag for 3 years and think its still in perfect condition. I have been trying so many other brands and nothing holds up like this does! I am now considering purchasing the big check in bag because I have so many friends that have it and it withstands every trip! There is a reason why this suitcase is in so many of my photos and probably every other blogger also carries it! Just my thoughts 🙂
Happy weekend darlings!! I am so excited to spend the weekend in Charleston with so many other blogger girlies that I adore. I will be sharing all our adventures on insta stories!!