White Skirt with a Pop of Color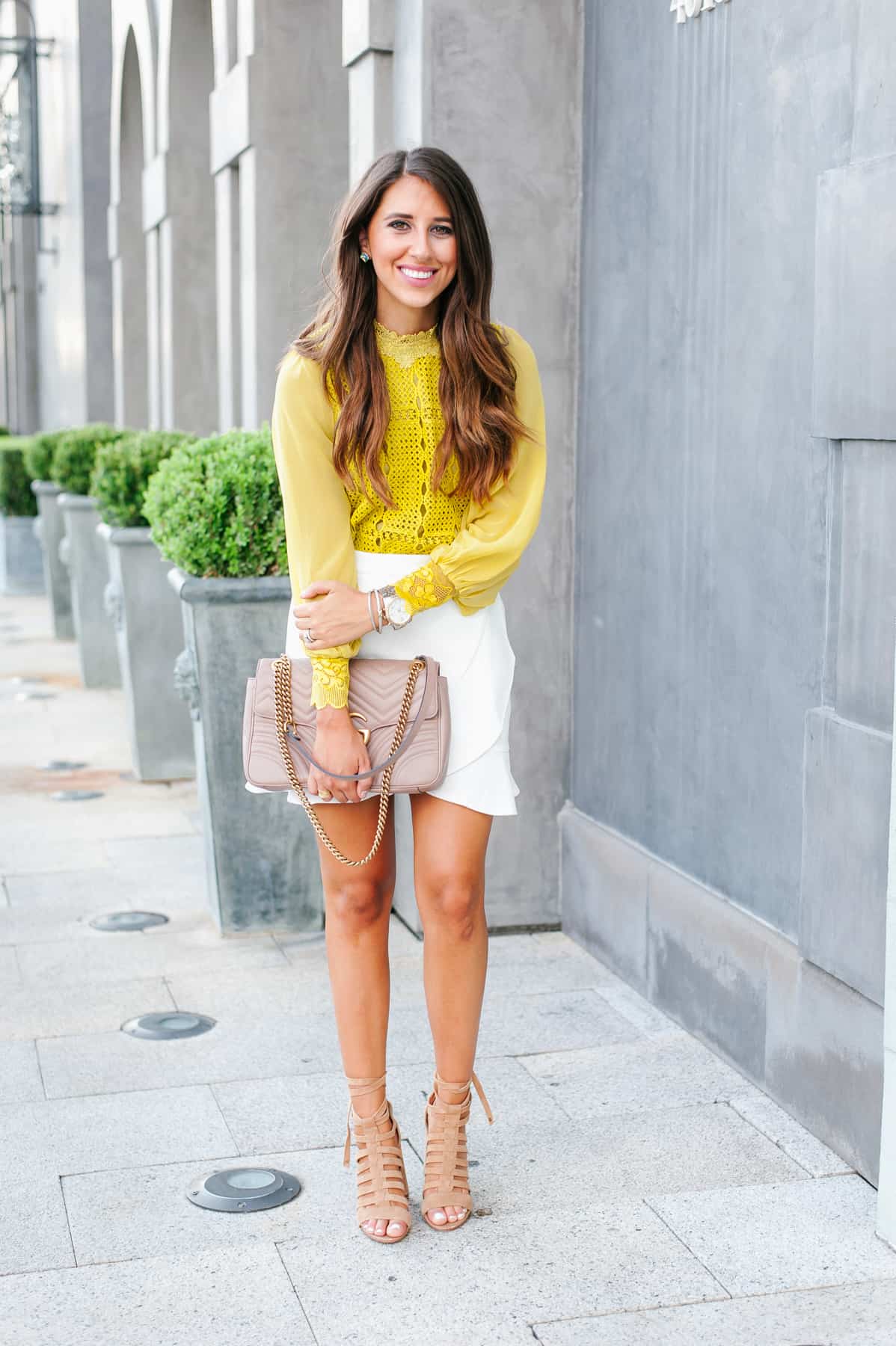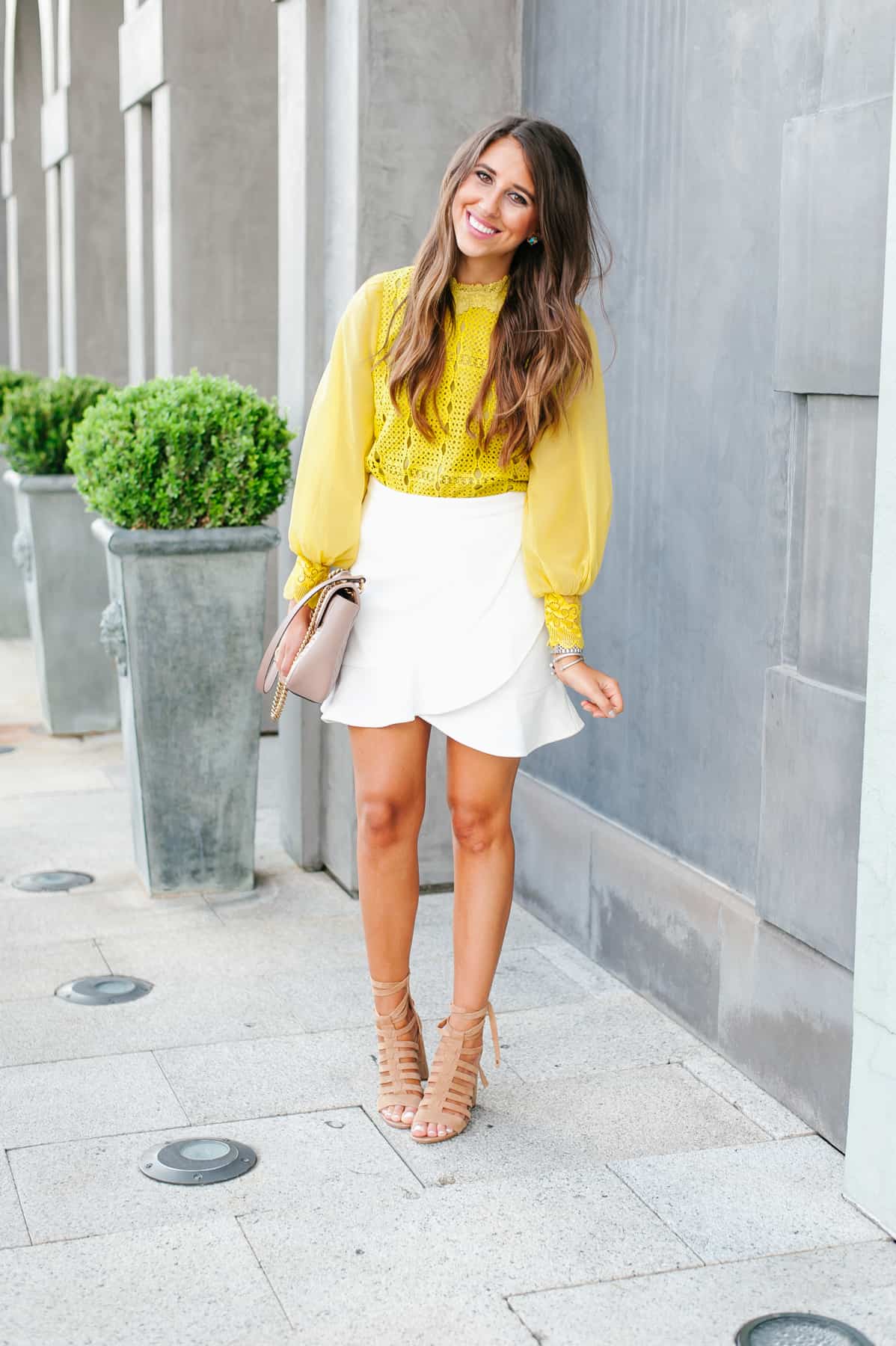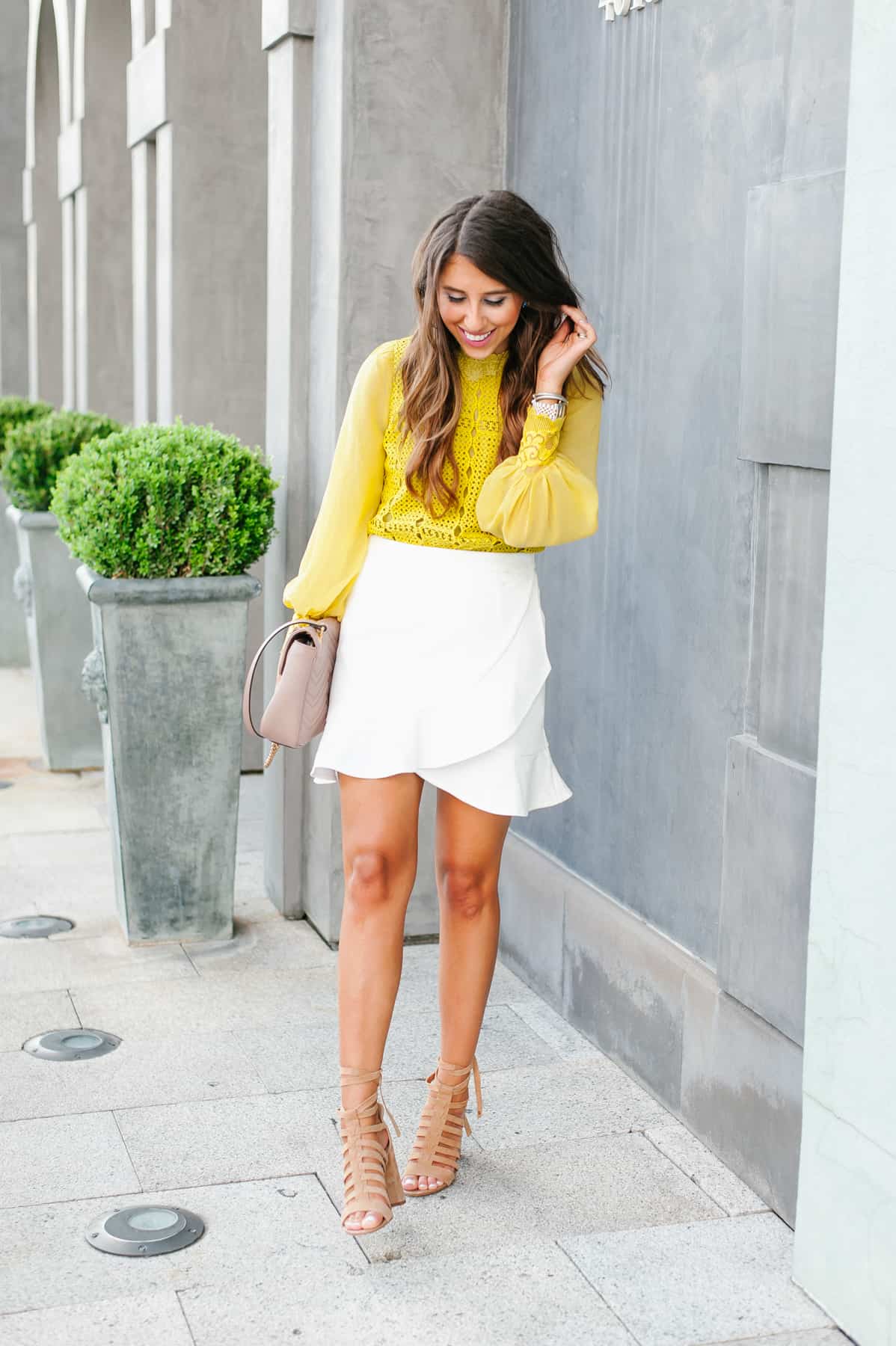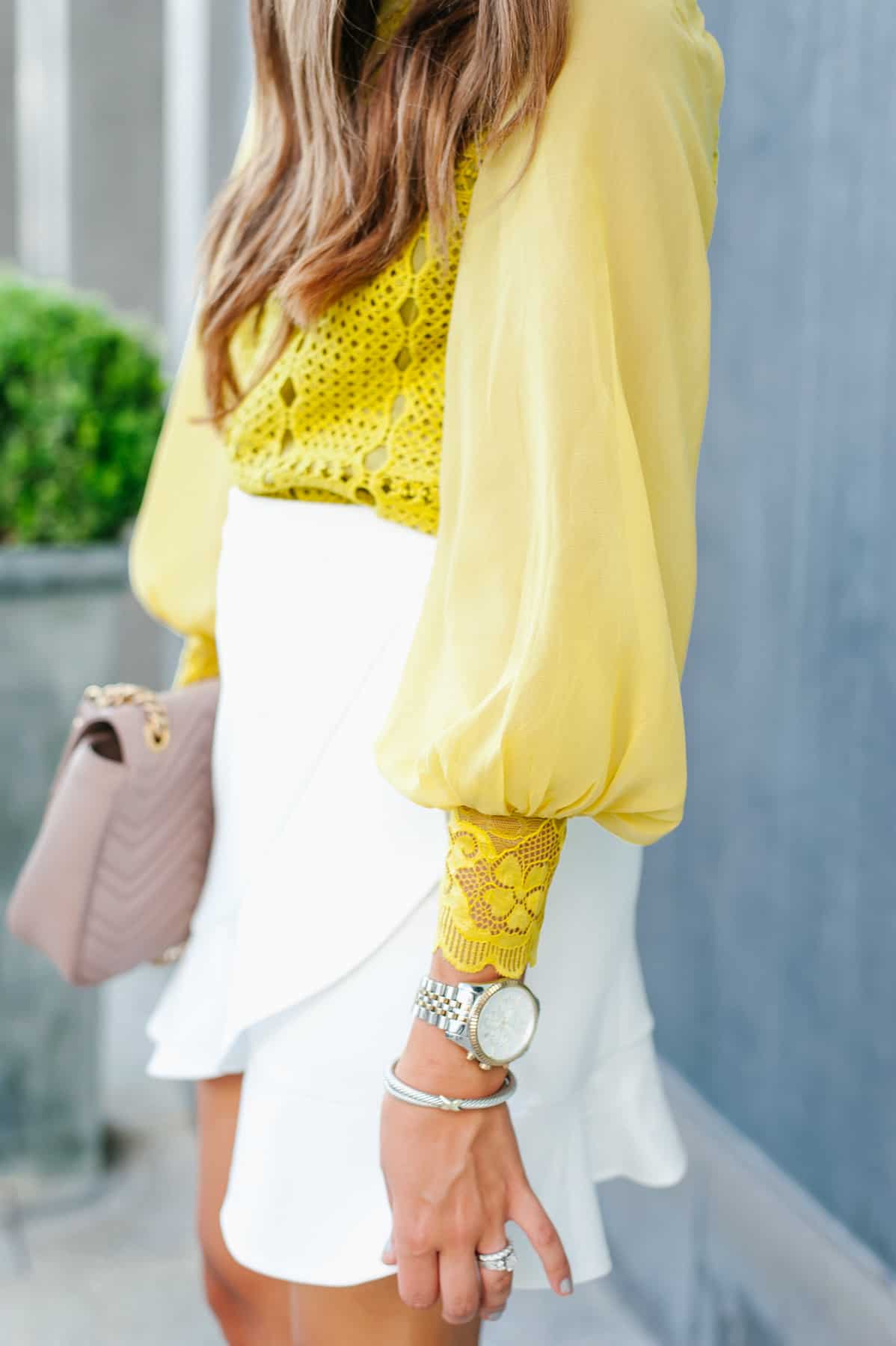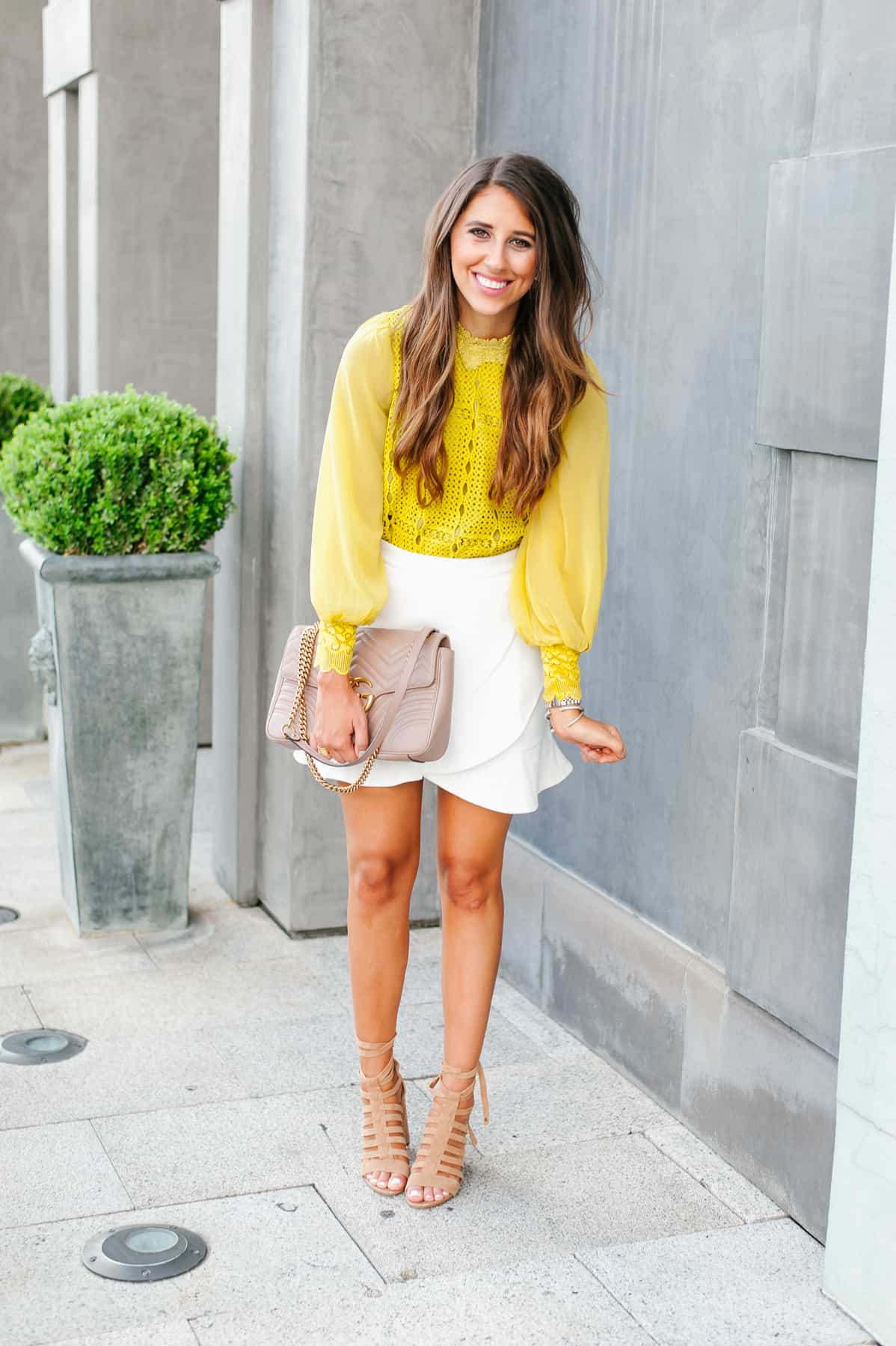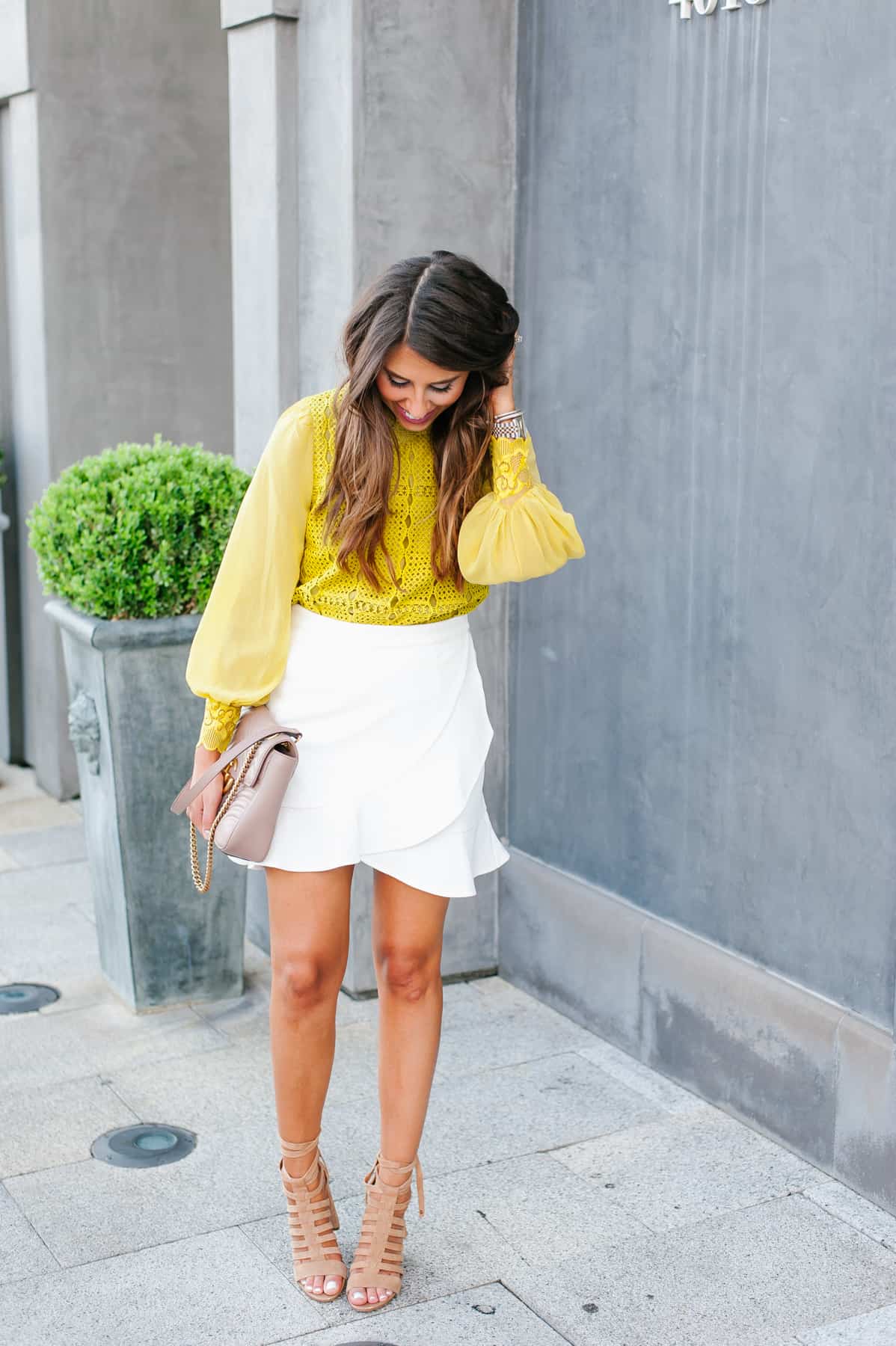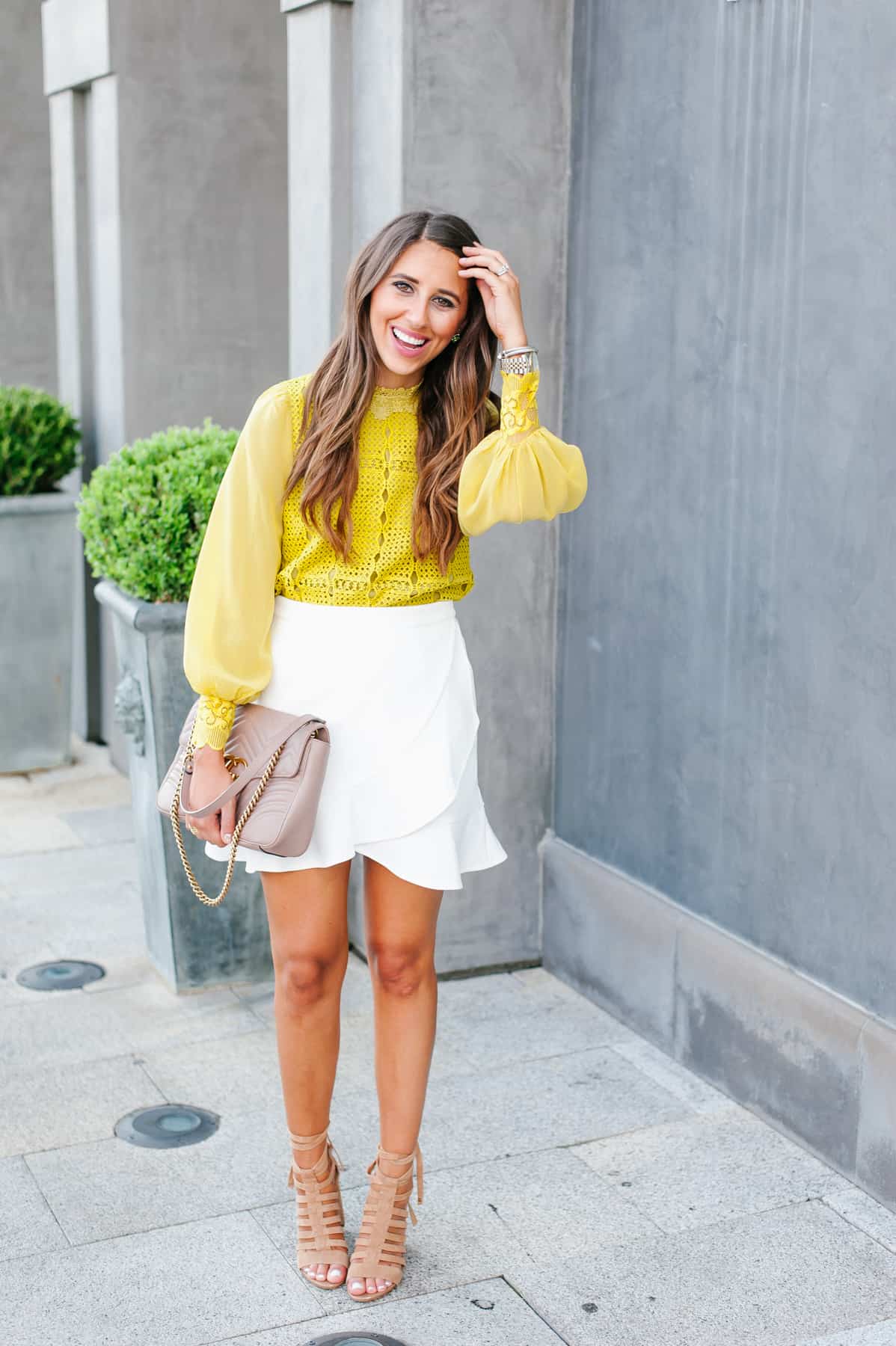 Top: Chicwish | Skirt:  Lovers+Friends (similar & similar) | Shoes: Sam Edelman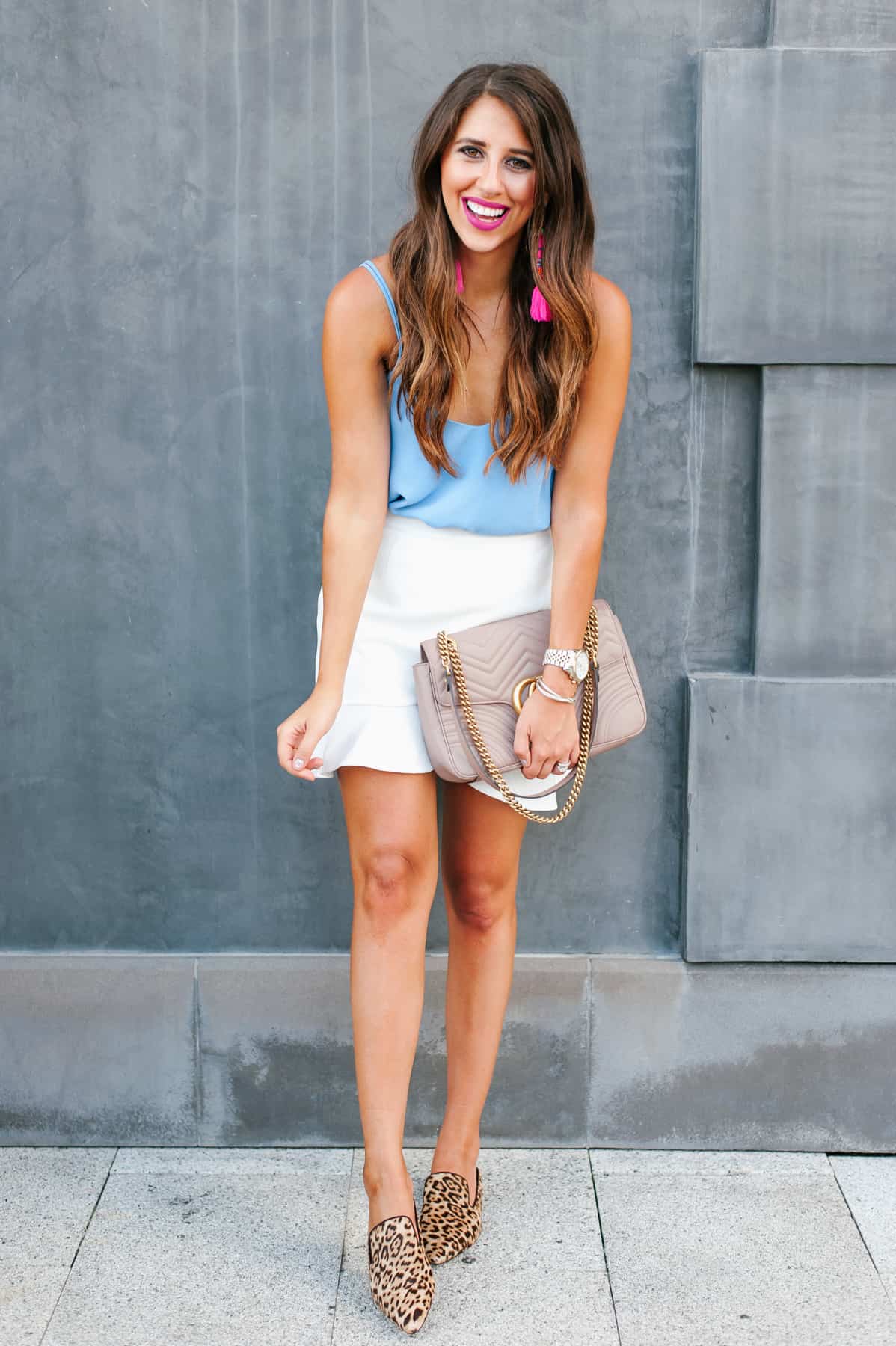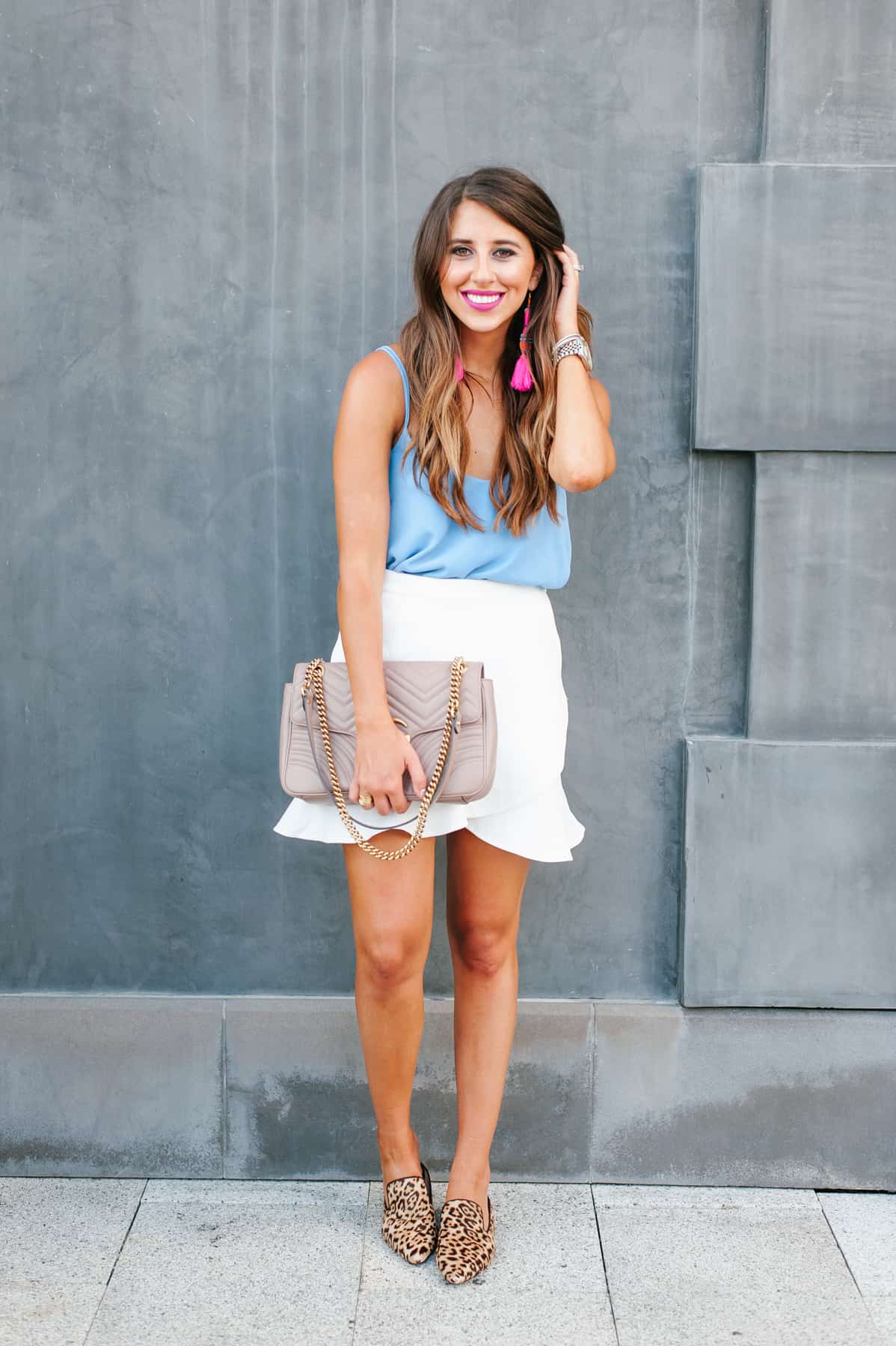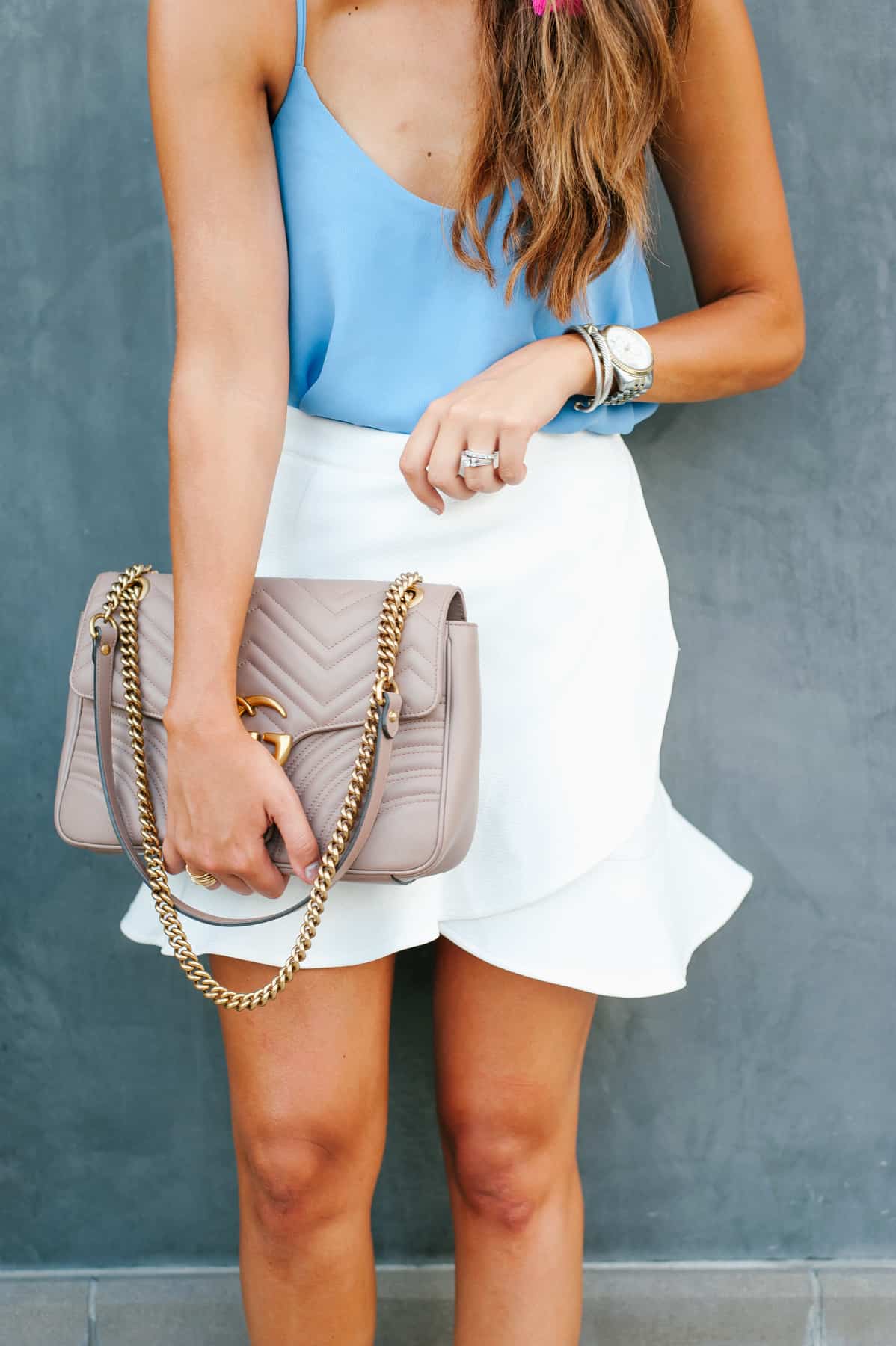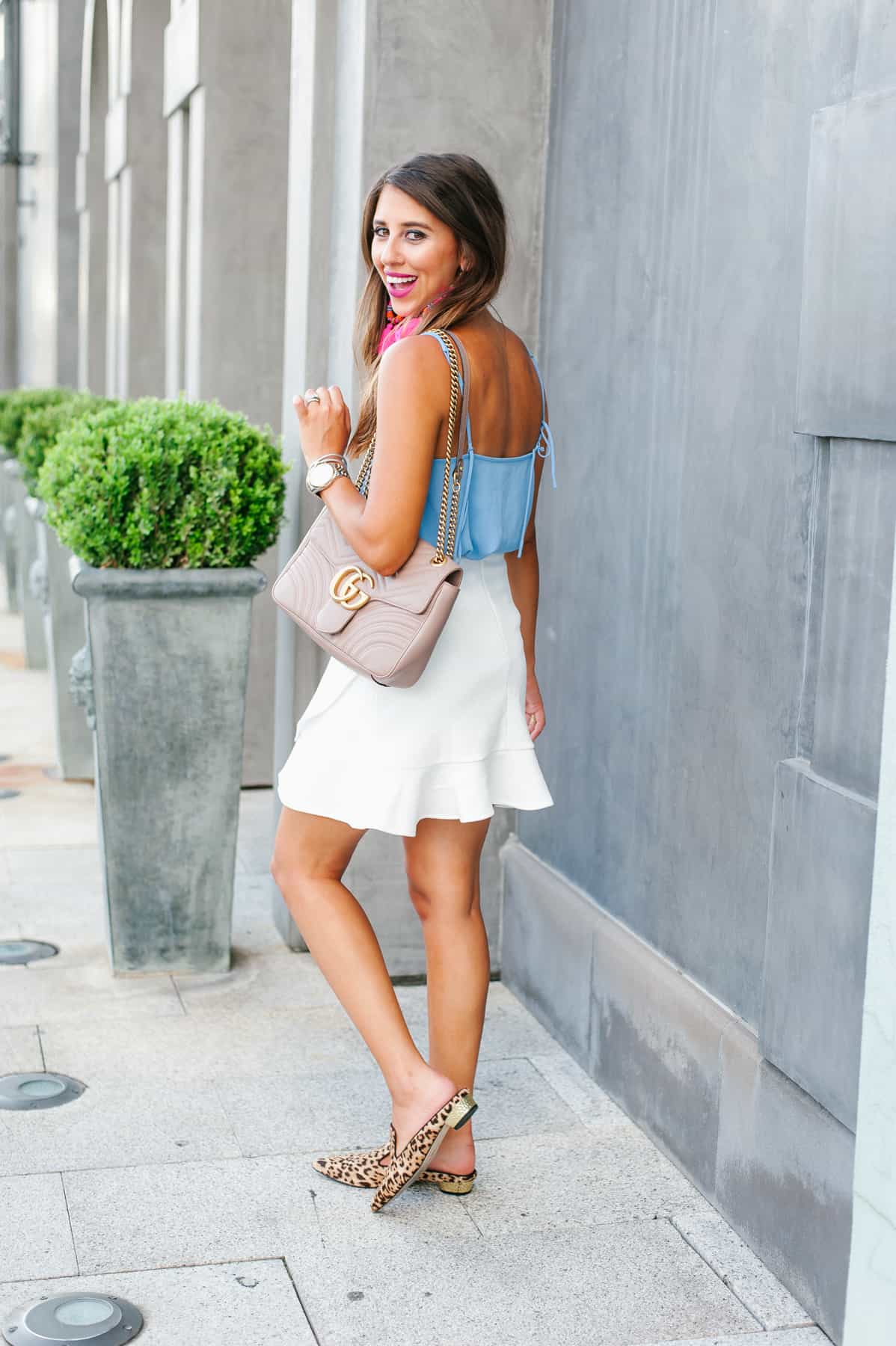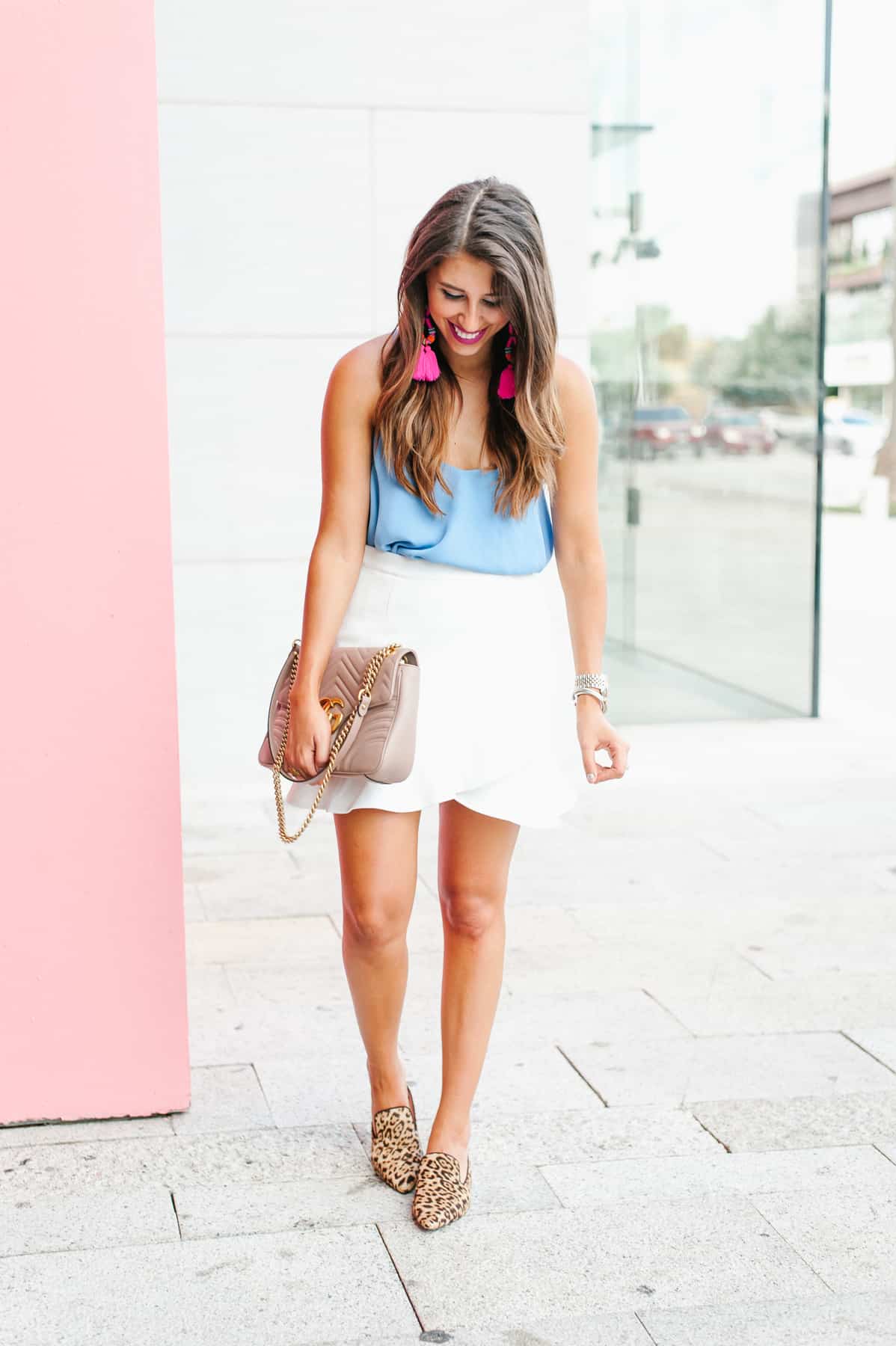 Top: Topshop | Skirt:  Lovers+Friends (similar & similar) | Shoes: Sam Edelman | Earrings: Panacea 
So this white skirt has been my new obsession and of course it is sold out. I was so sad to find out it was but I found similar options here and here. I styled this skirt two ways over the weekend and wanted to share the two colorful ways I did.
Outfit 1 // This top is perfection. The color makes me feel like I could rule the world and a top hasn't made me feel like that in a while. Hands down one of my favs because the lace detail and how light weight the sleeves are.  I wore it to a restaurant and as much as I didn't want to sweat in the Houston heat, being in long sleeve, it was perfect since the a/c was blowing. I just can't say enough good things about this top!
Outfit 2// I wore this top just because I wanted to style these earrings, since they also have been my obsession. They are only $35 and bring such life to your outfit. They have been my go to lately because they make such a statement and you probably have noticed that statement earrings are my jam. Especially for the price!
Happy Tuesday darlings. Another day of VBS and another day of prepping for the Nordstrom sale!