Lace & Gingham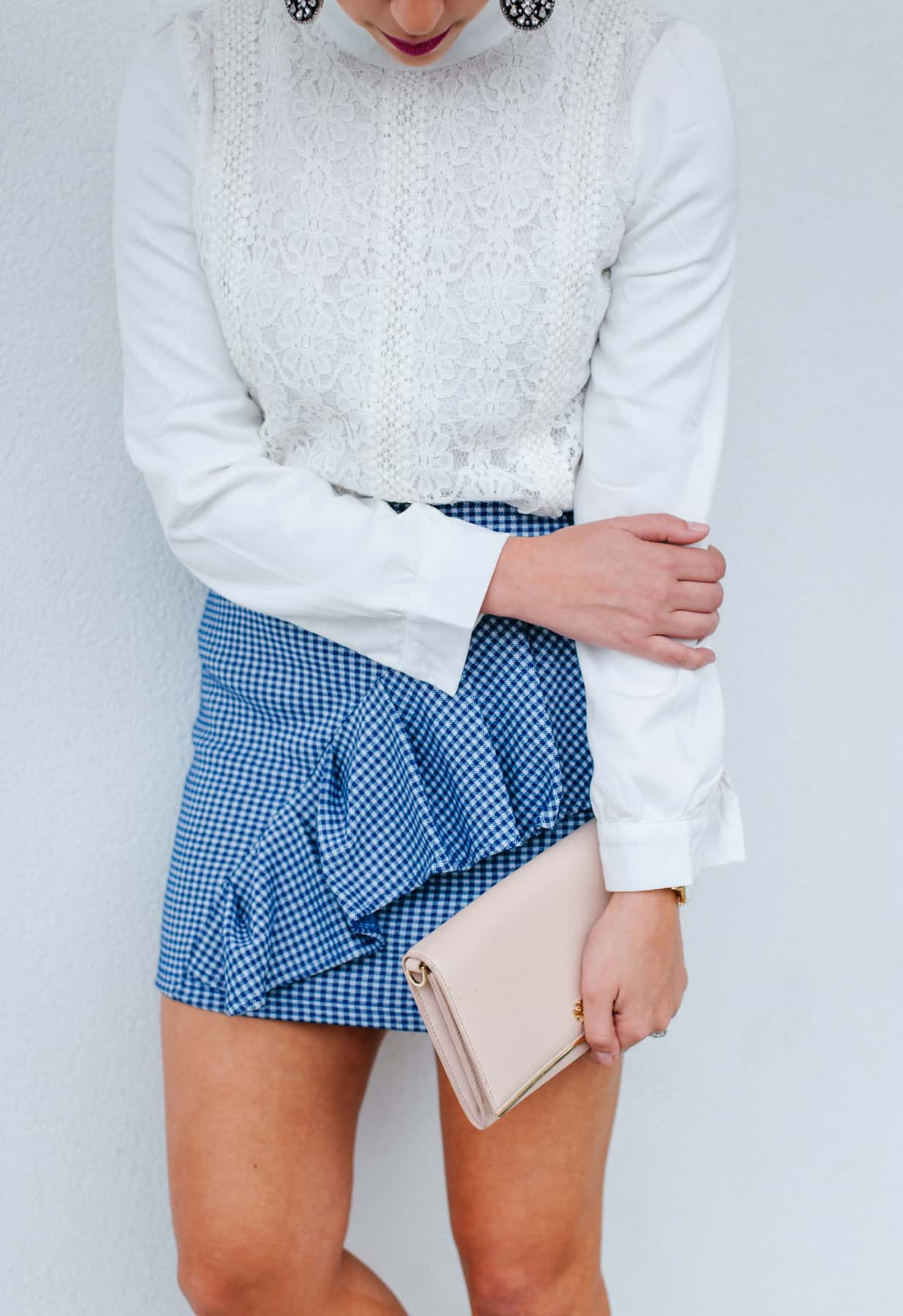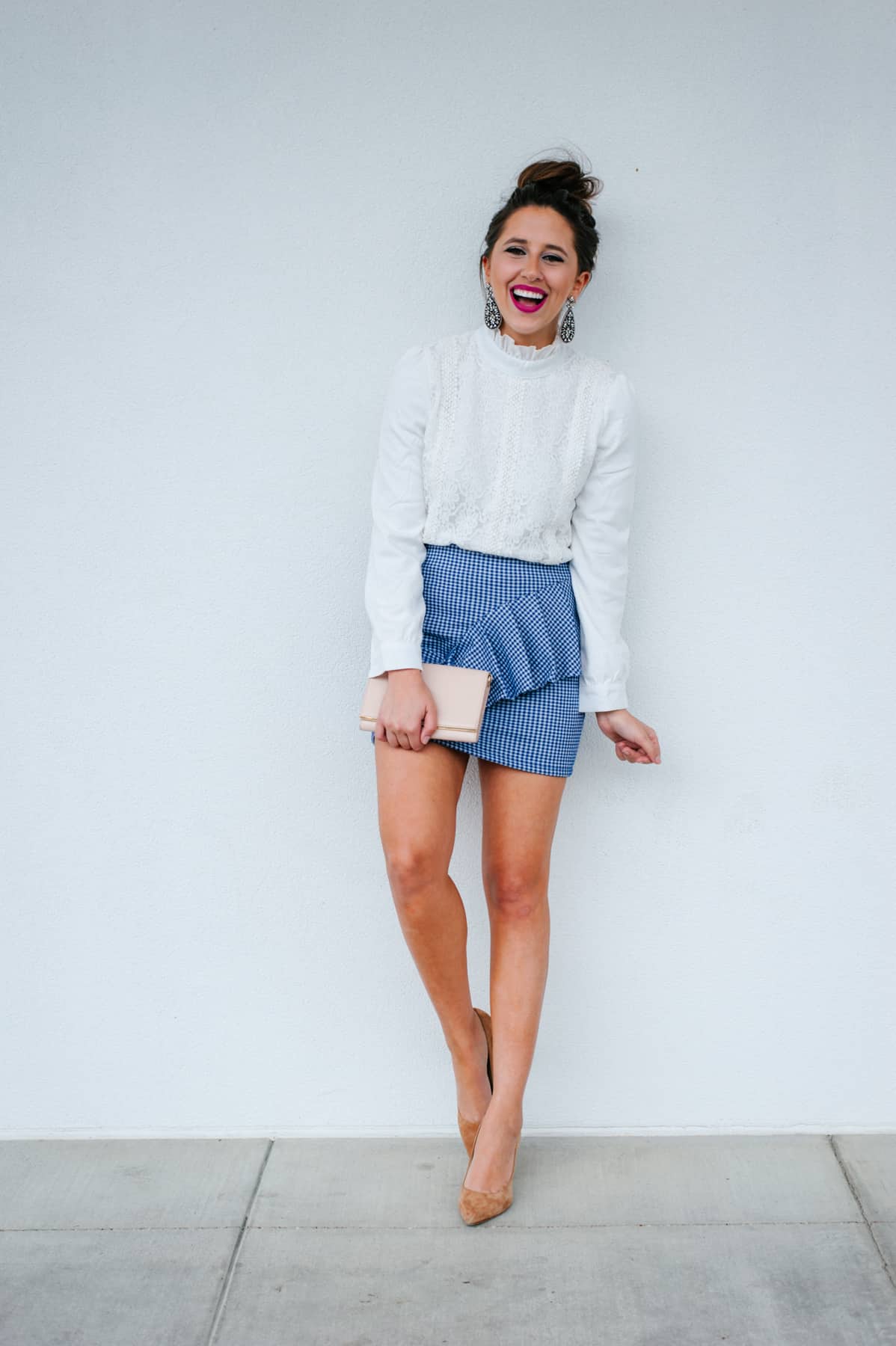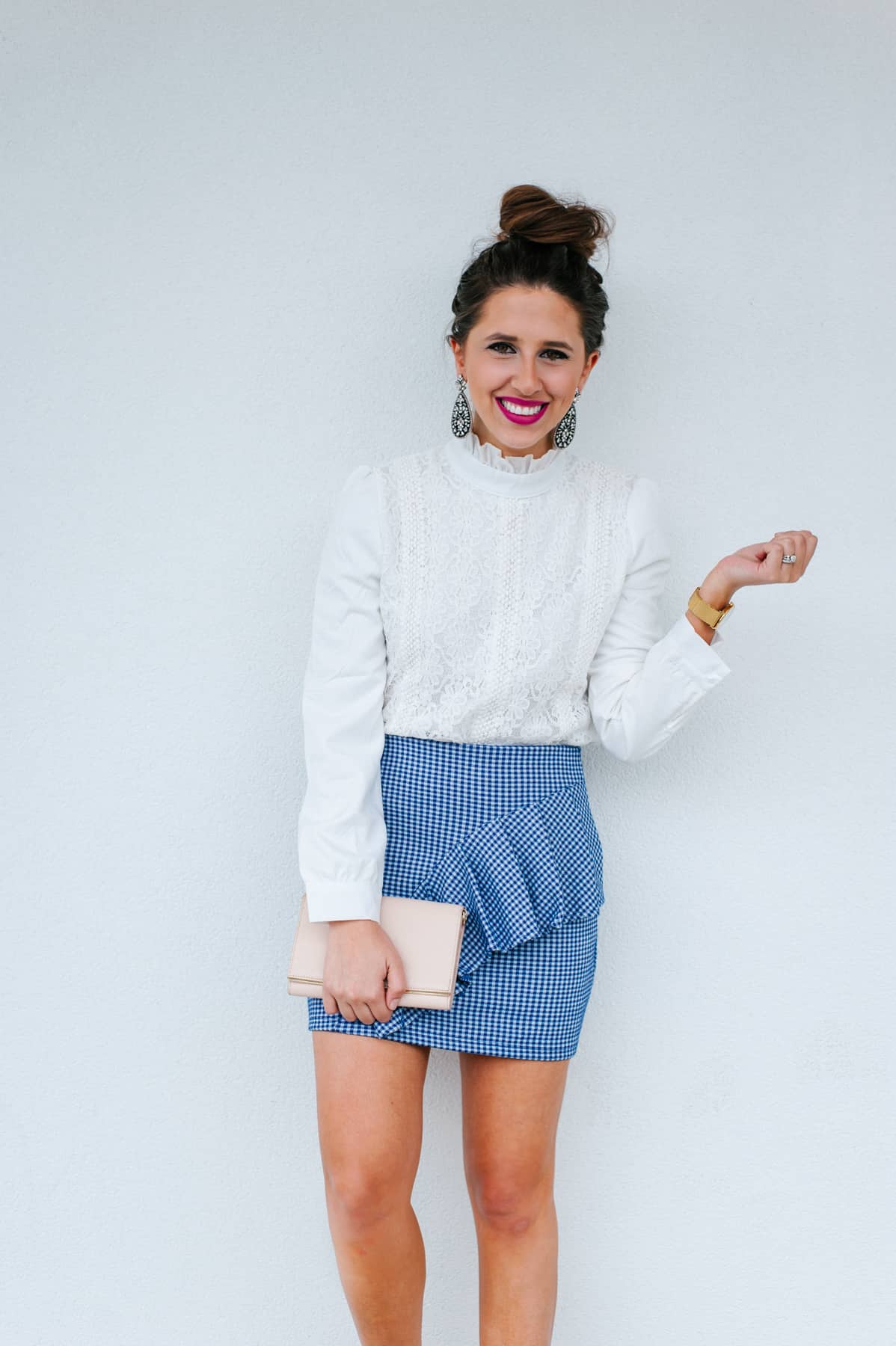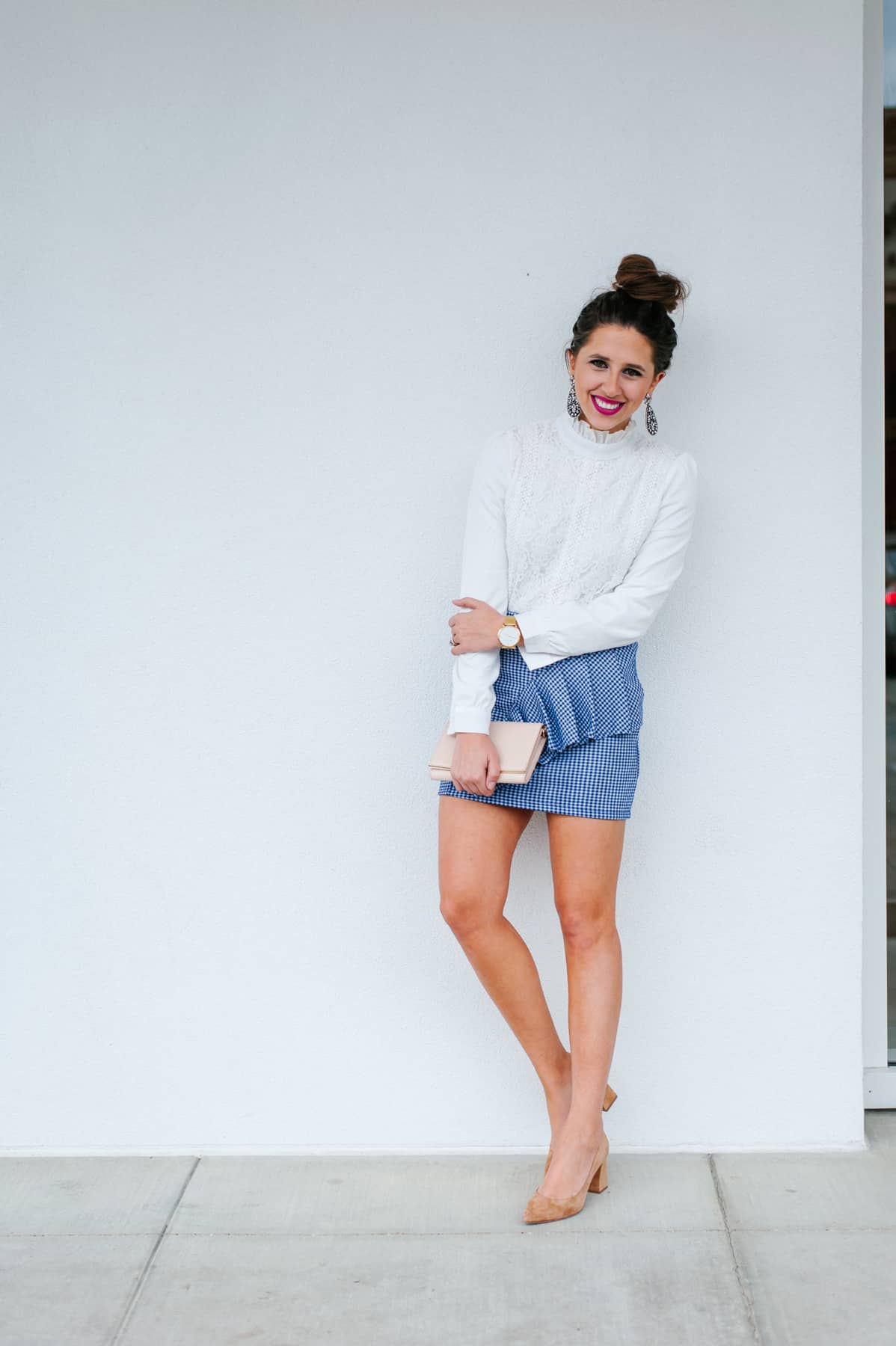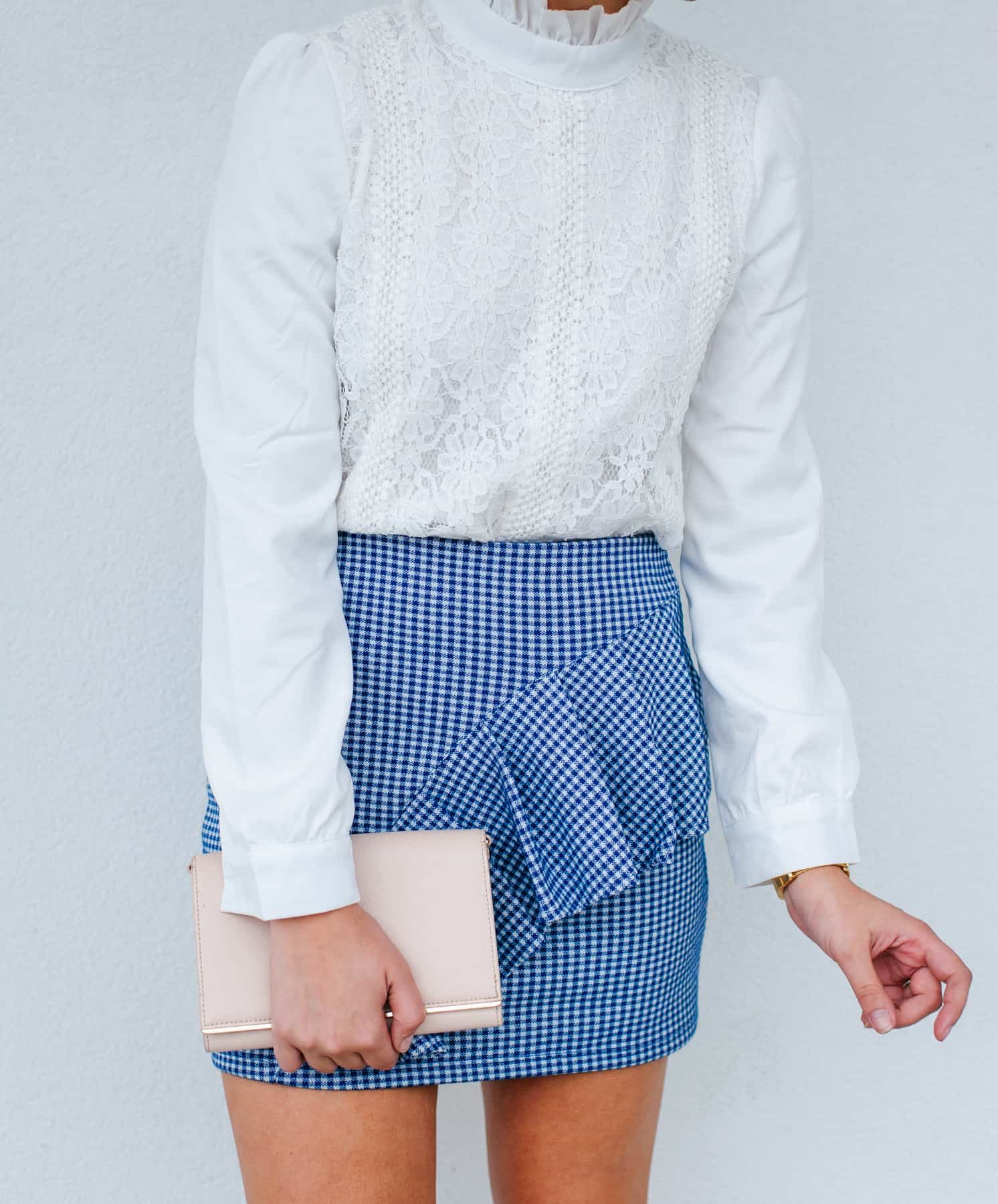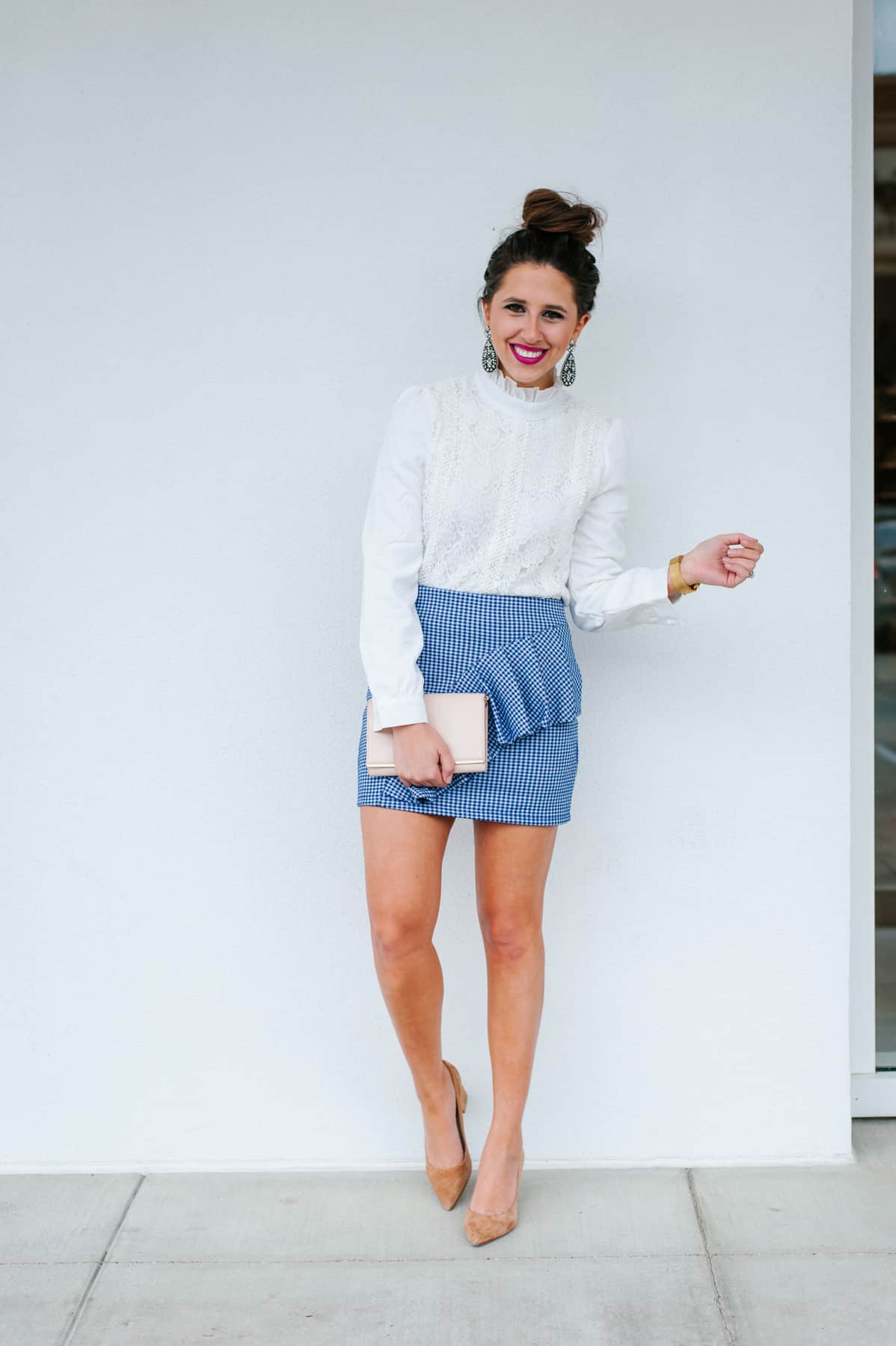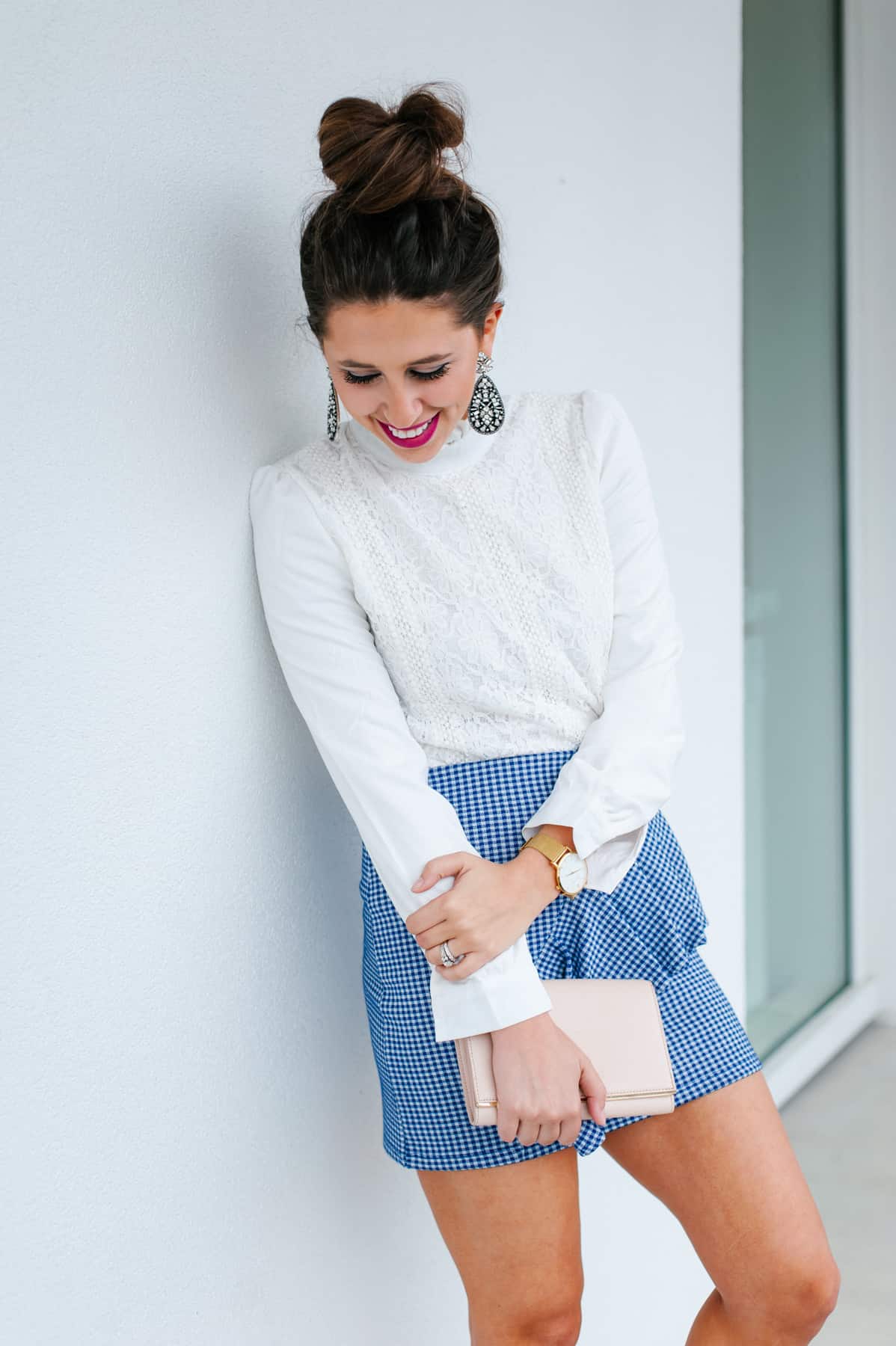 Skirt: Topshop | Top: Goodnight Macaroon | Clutch: Tory Burch (Sale) | Shoes: Marc Fisher | Watch: Larsson & Jennings | Earrings: Bauble Bar
This top is perfect for you poor Northerners that are still getting snow. I can't believe one part of Merica is snowing and the other is in its 80s. I guess this combo is catering to half of the world with a skirt for spring and then this top for some people who are still stuck in the winter. This top has a layer of some sort of fleece material and is THICK. It kept me so warm so my legs didn't mind.
Tory Burch is having a private sale and this similar cross body is apart of the sale. I love me when Tory goes on sale! It only happens a few times a year, so I love to stock up on gifts during this time. I will link all my favorites in the widget below!
Happy Friday babes! This week FLEW by and oddly, I am not really ready for the weekend #weird. I have my dear friends wedding tonight then I head to camp to see all my loved ones! Our church does an annual camp retreat and it is easily one of my favorite weekends. I think I lost count of how many years we all have been going together. Growing up, we all have TONS of camp stories of how wild we were together as a group. One year we got kicked out of a camp for chopping down their "bishops tree" lol #longstory! We always use to get noise complaints and have shaving cream wars. Gosh we had the best memories. Now we all are old and majority married to each other – so I forsee card games and lip sync battles for the weekend.