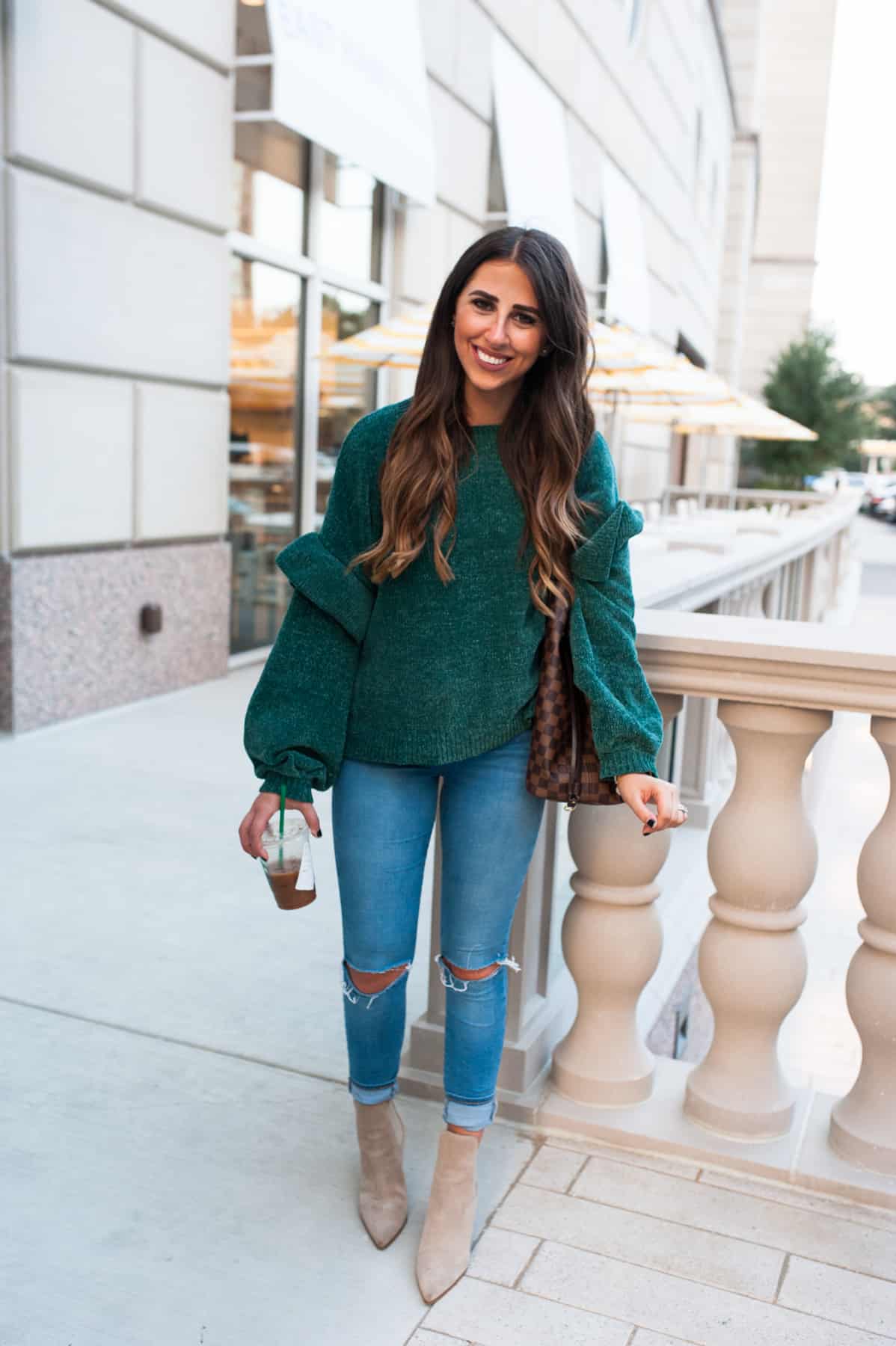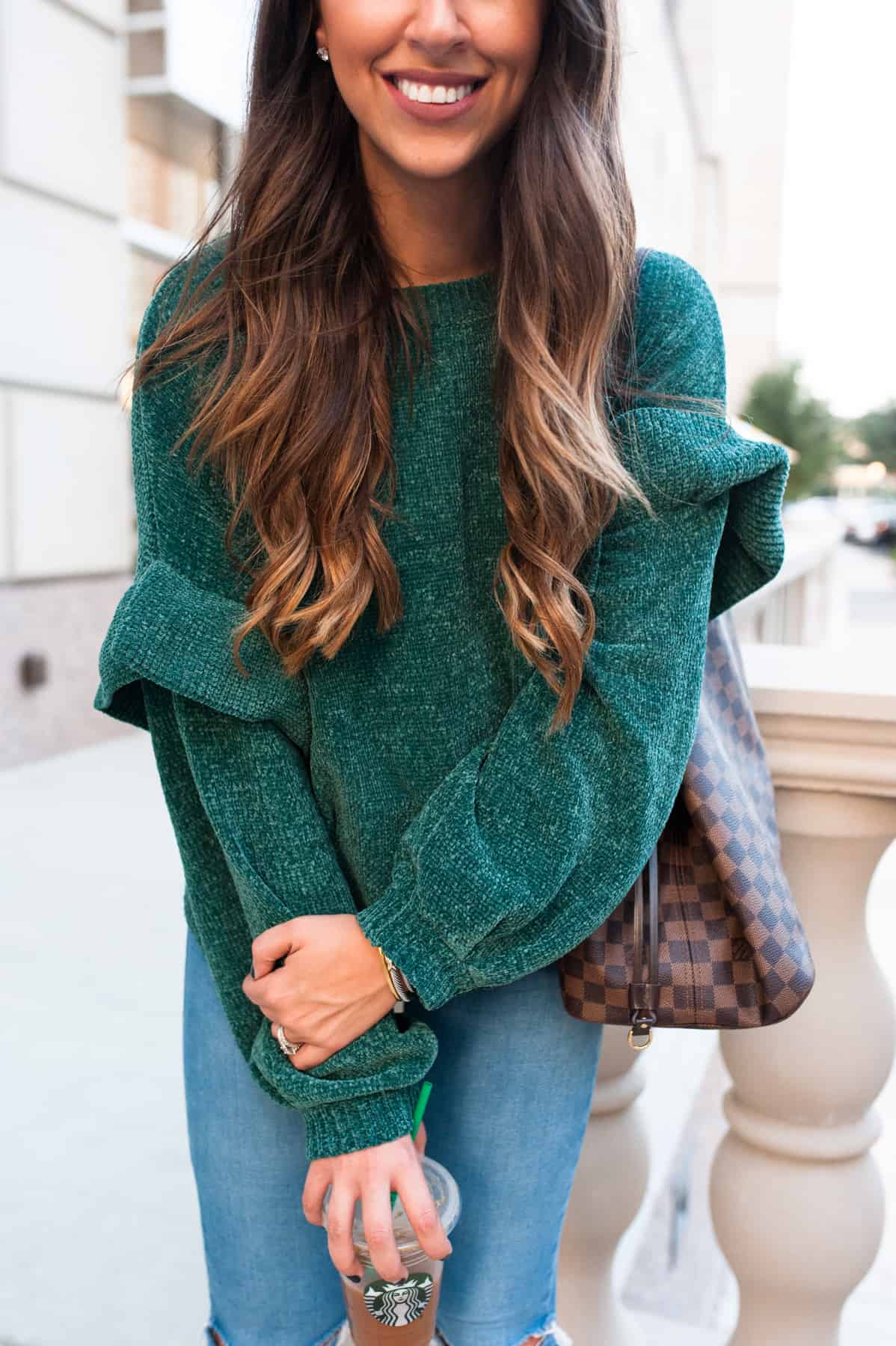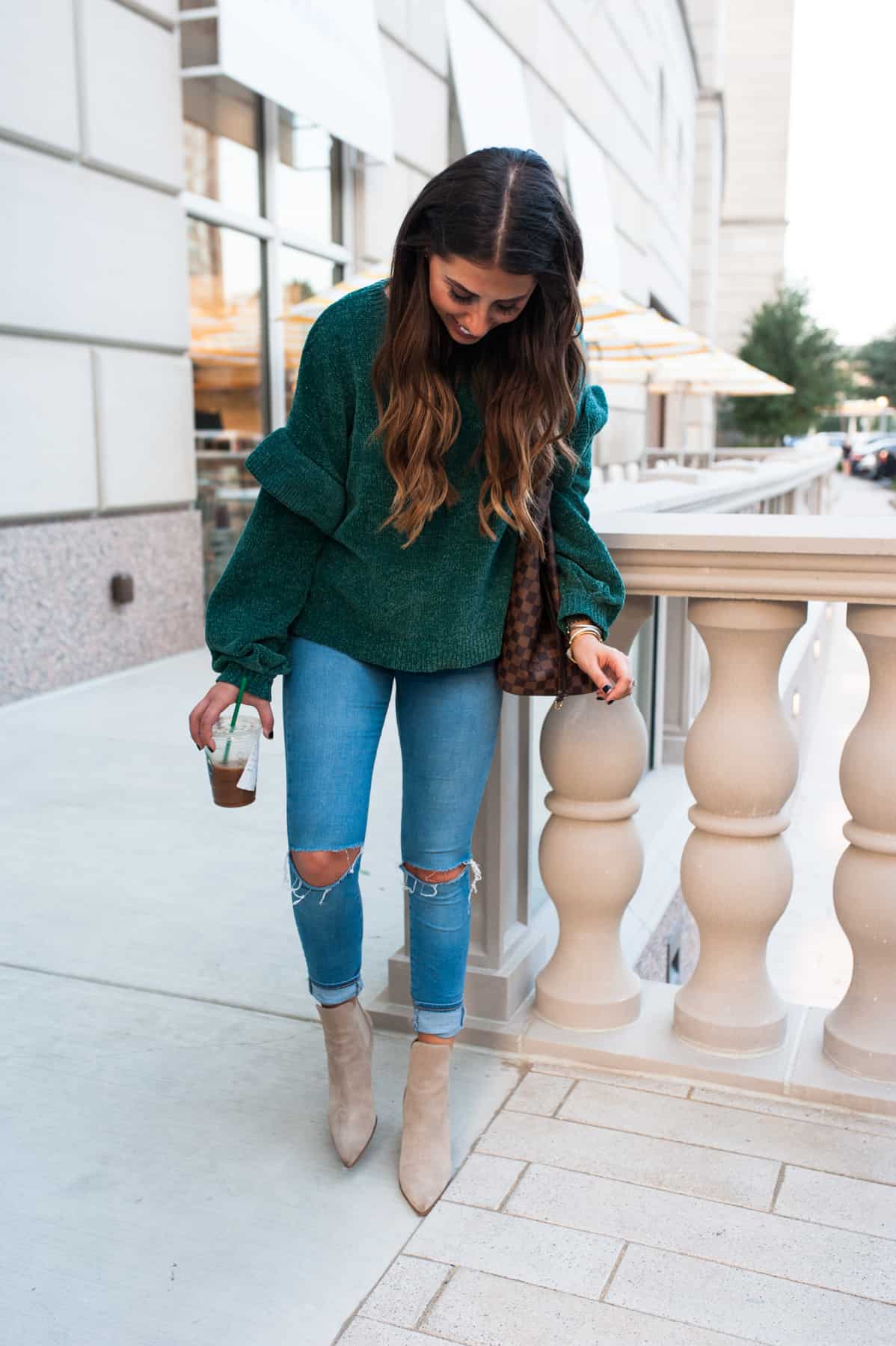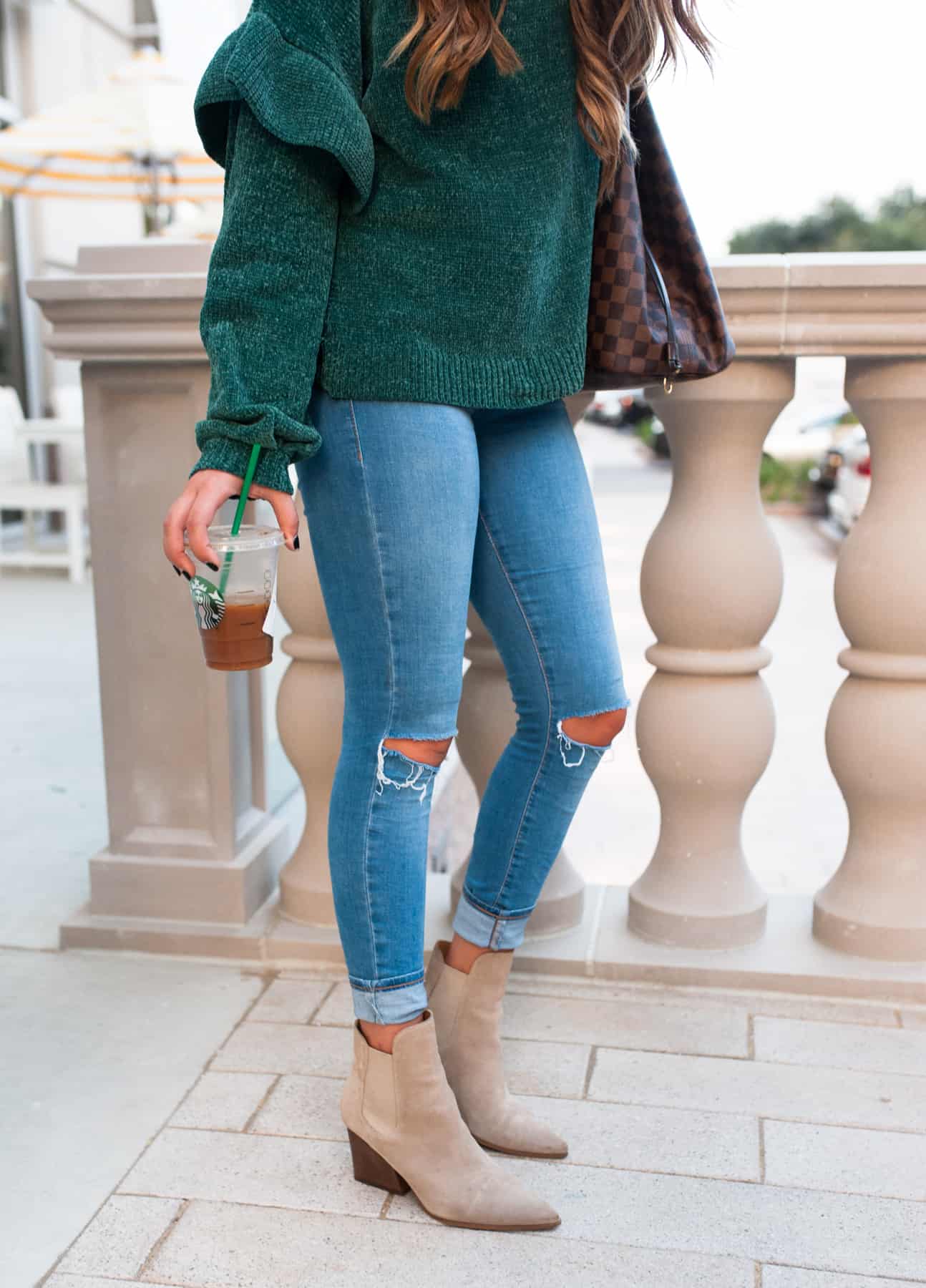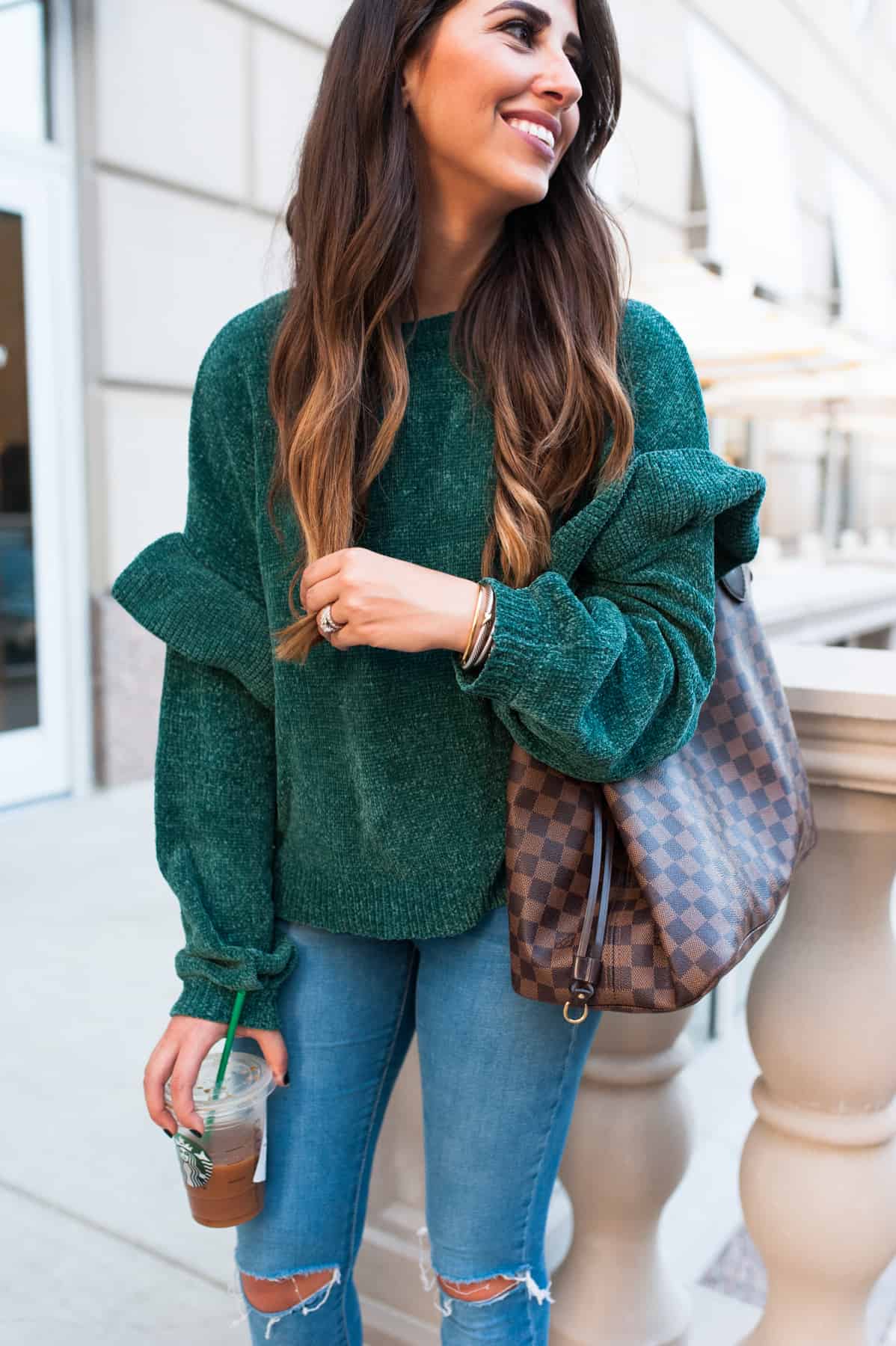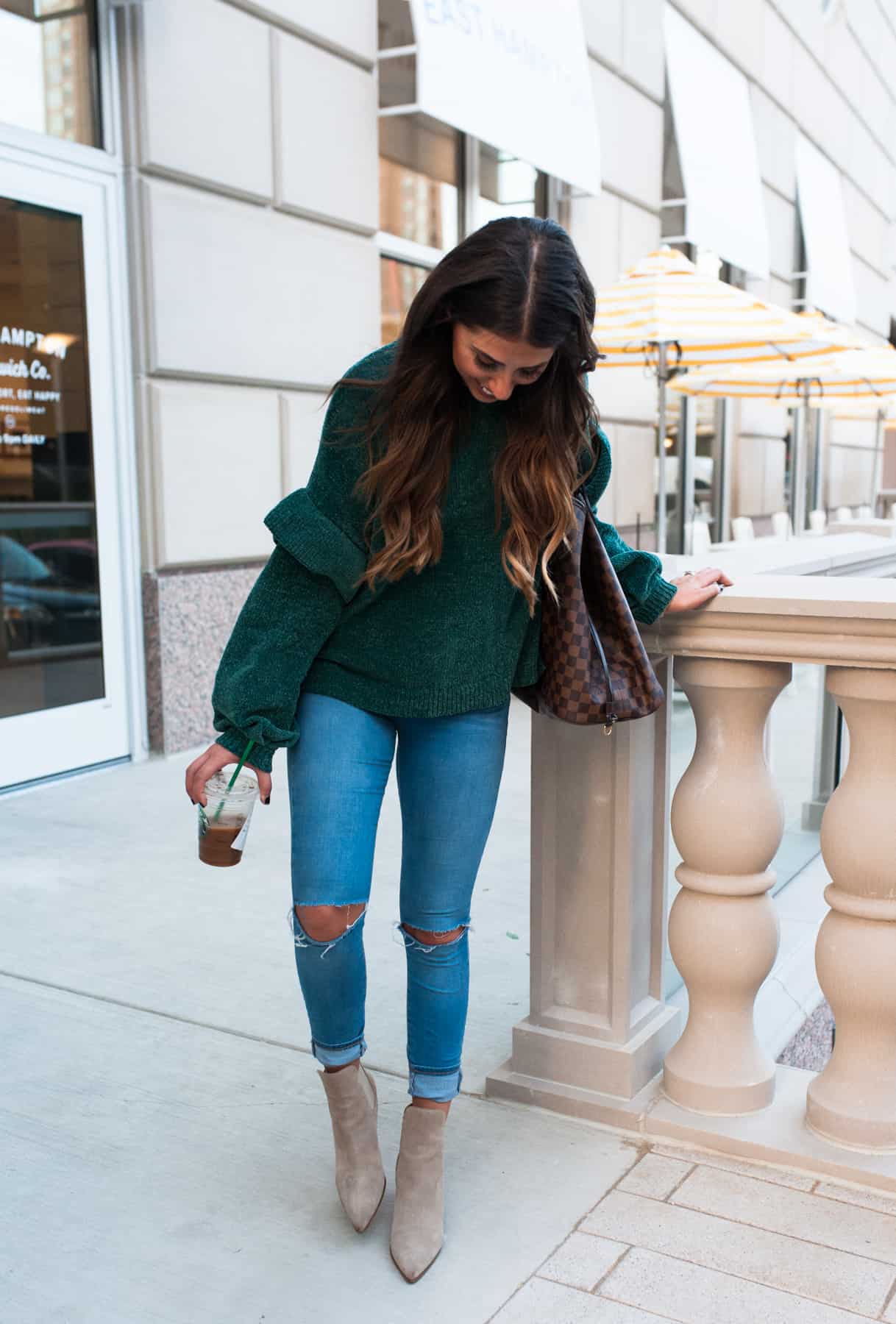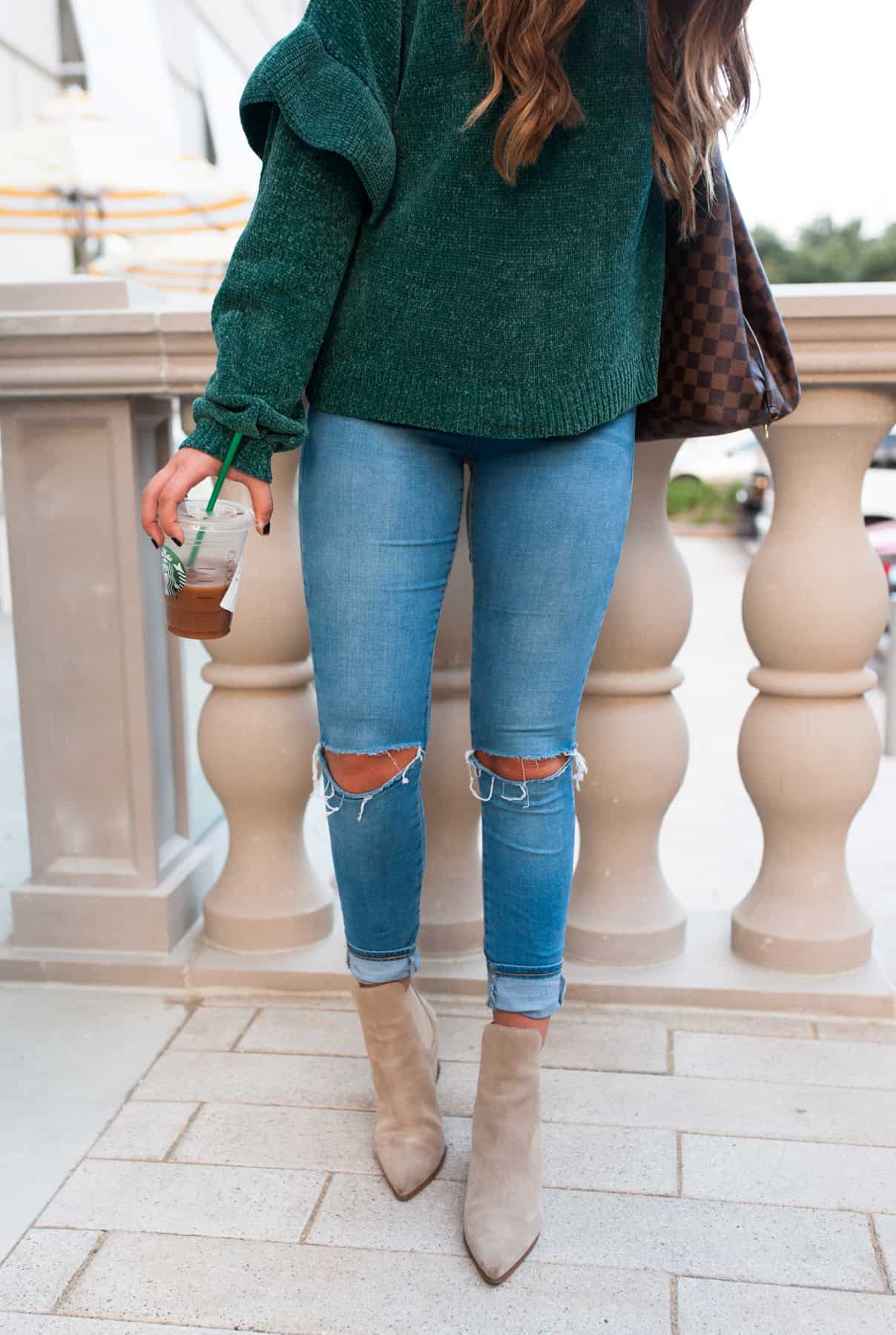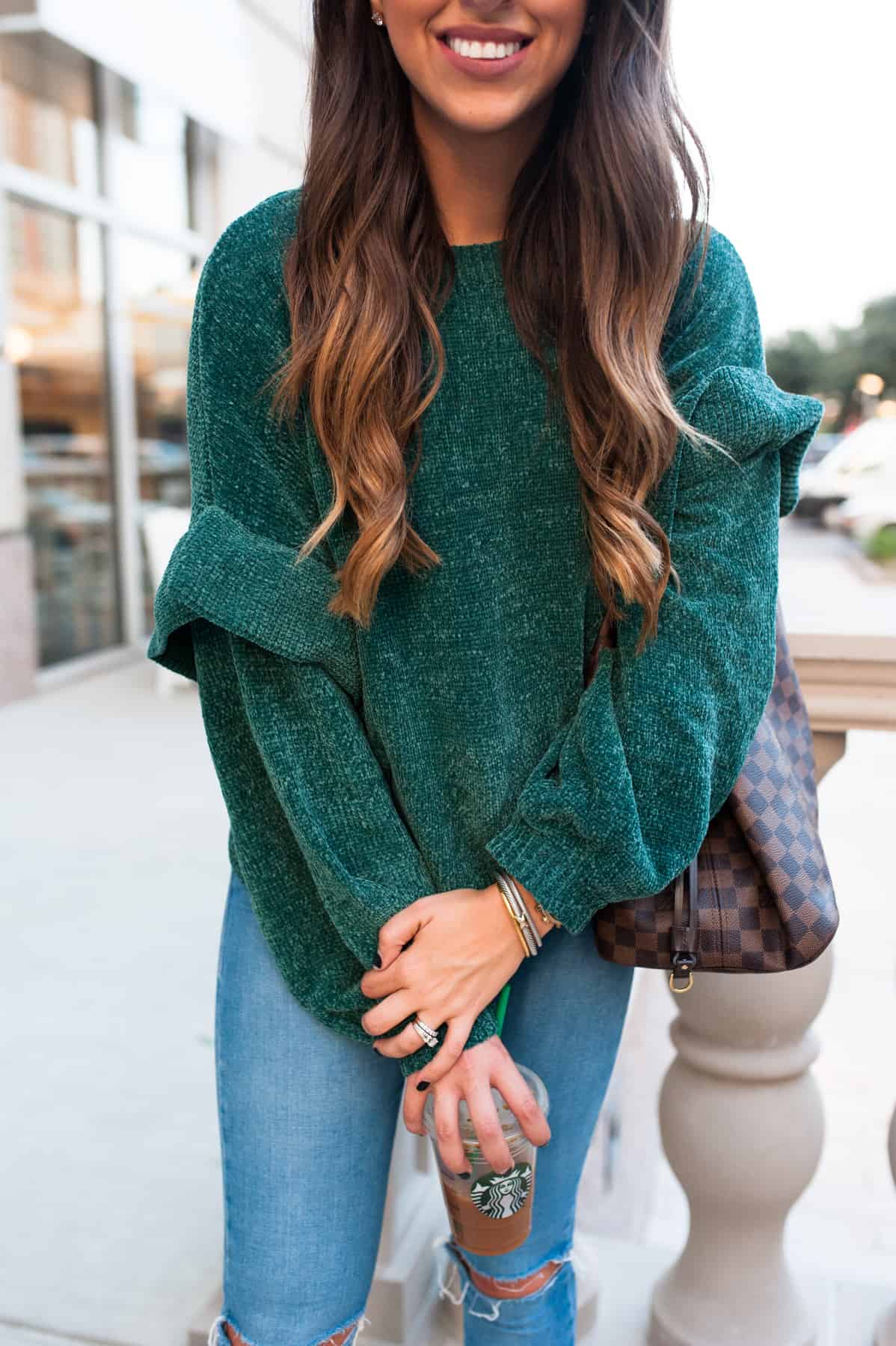 Sweater: BP | Jeans: Topshop (on sale) | Shoes: Kendall & Kylie | Watch: Michael Kors | Bracelet: David Yurman | Bracelet: David Yurman | Earrings: Nordstrom
If there is one sweater you are going to need this season, I would grab this babe FAST! I seriously wore it 3 times while in Dallas over the weekend because it was so comfy and darling! First, chenille in general is a huge trend right now but not only is it a trend, it is soooooo cozy. I am very particular when it comes to how clothes feel on my body, like I won't wear a itchy sweater even if it was the cutest sweater around! This sweater is so warm and so soft! I will round up a bunch of my favorite Chenille sweaters below. Nordstrom has an amazing selection of overall sweaters but they have an even better selection of chenille sweaters for like under $50! You can check out Nordstrom sweater selection here and the sweater above here (comes in this pretty "green jasper" or "burgundy royale")! The sleeves also make it so much fun! I am wearing a size small!
Also, I got so excited when Nordstrom restocked these booties! They are now available in all sizes and are so much fun! The pointy toe gives such a statement and they are so comfortable to walk in!
Happy Monday boos! I have a feeling it's going to be a good week! Especially since husband is back for a week and the time change is making it super easy for me to go to bed and an early time and wake up early! Let's see how long that'll last!