Sun Dress, Smiles, and Sandy Toes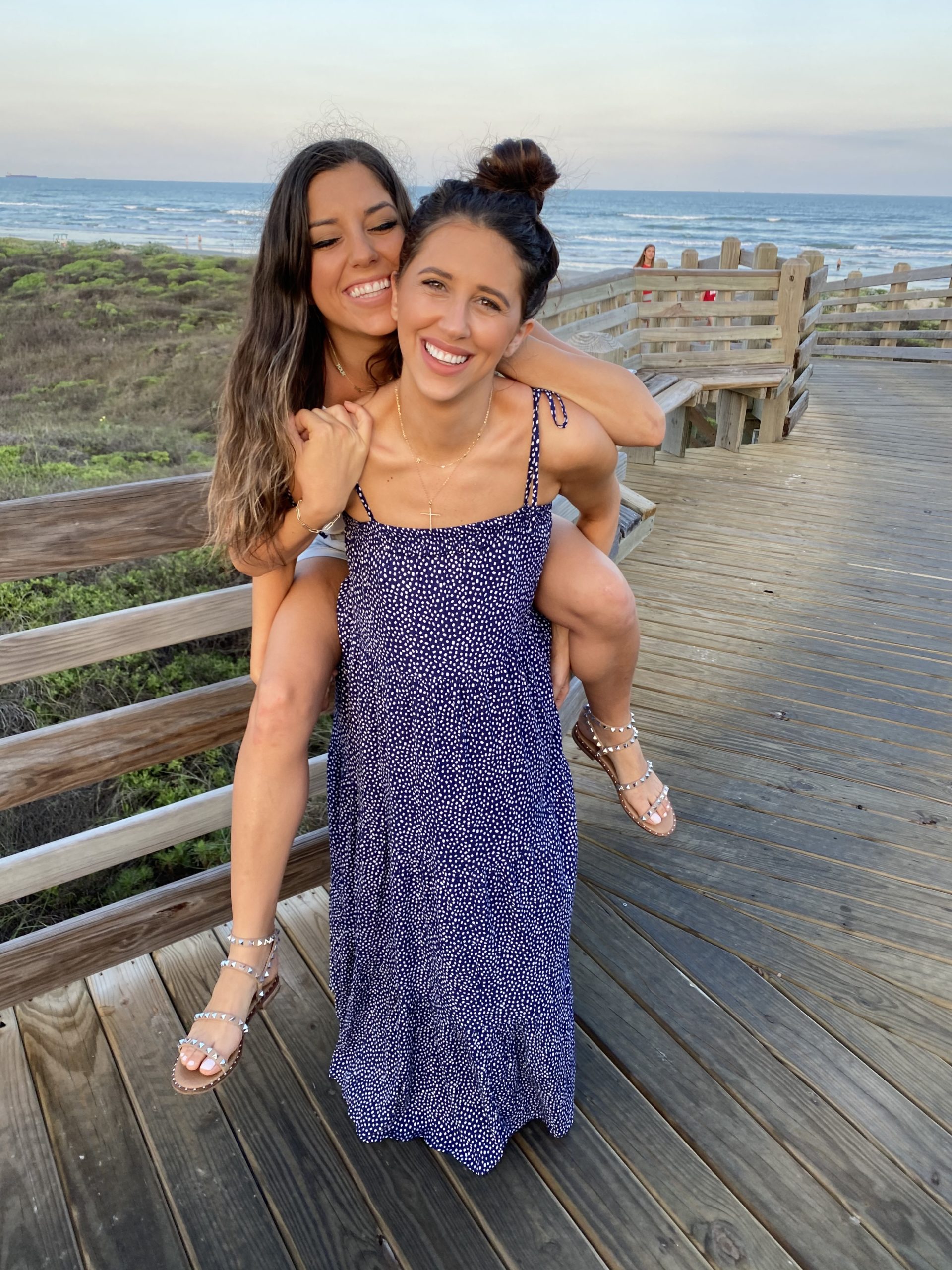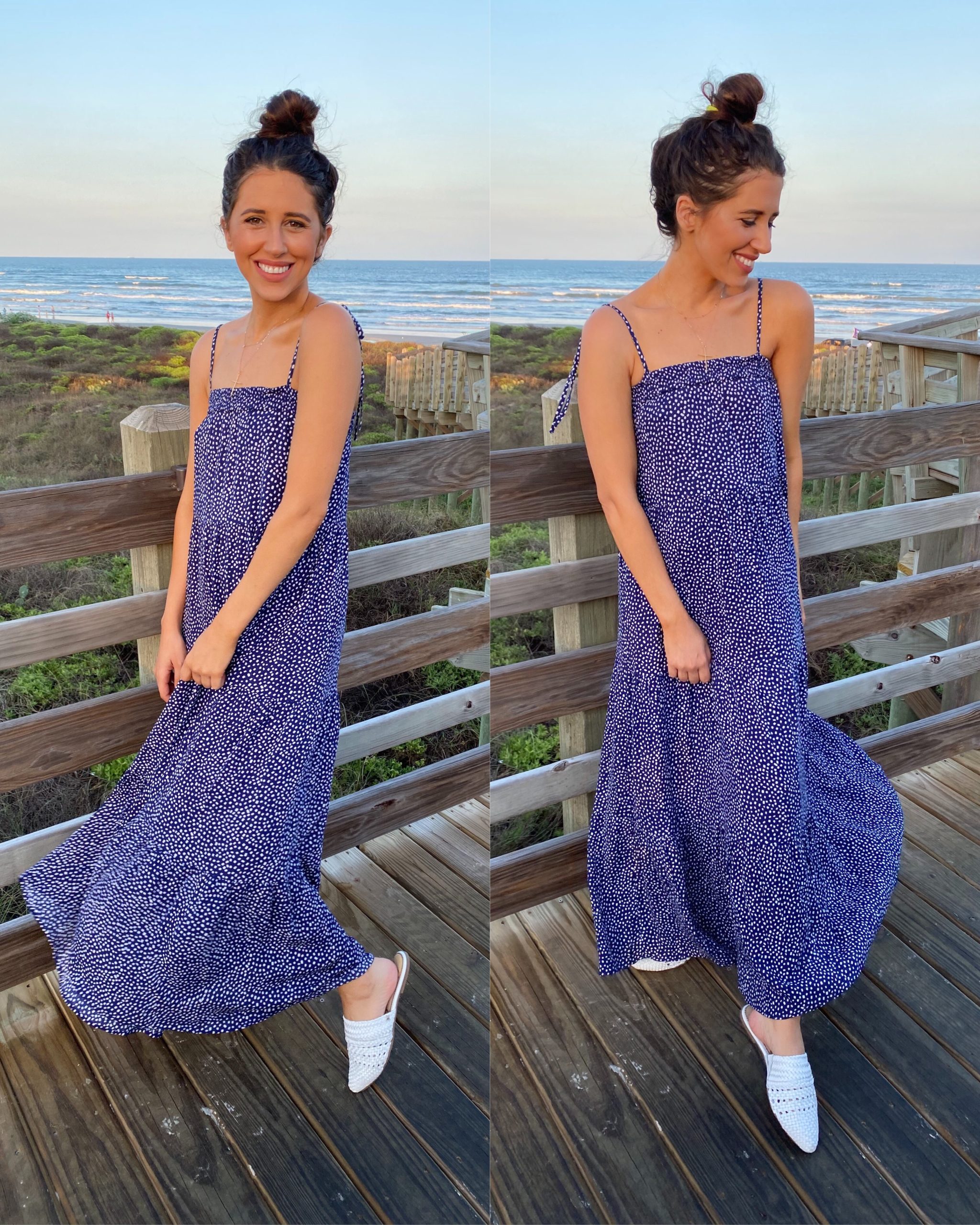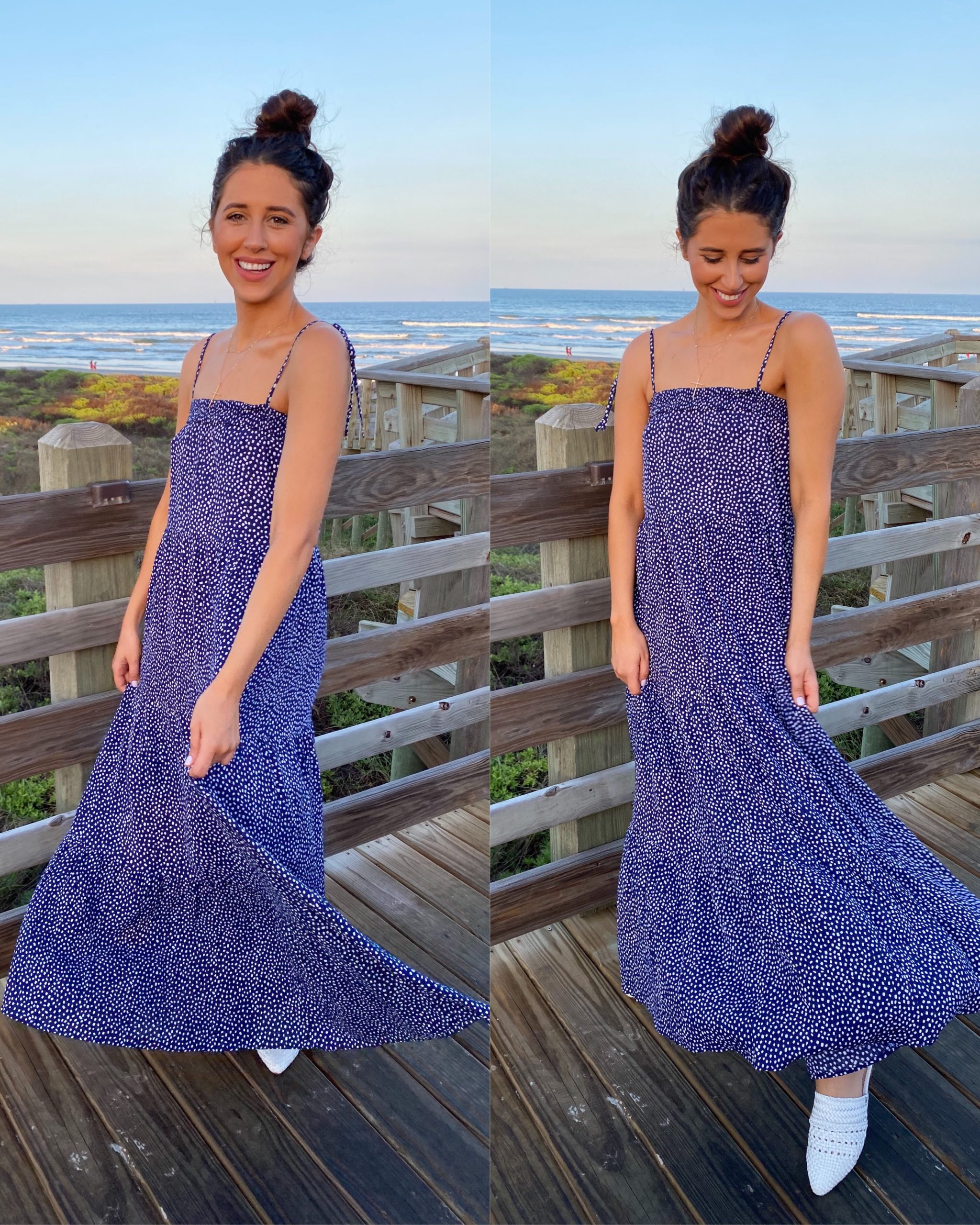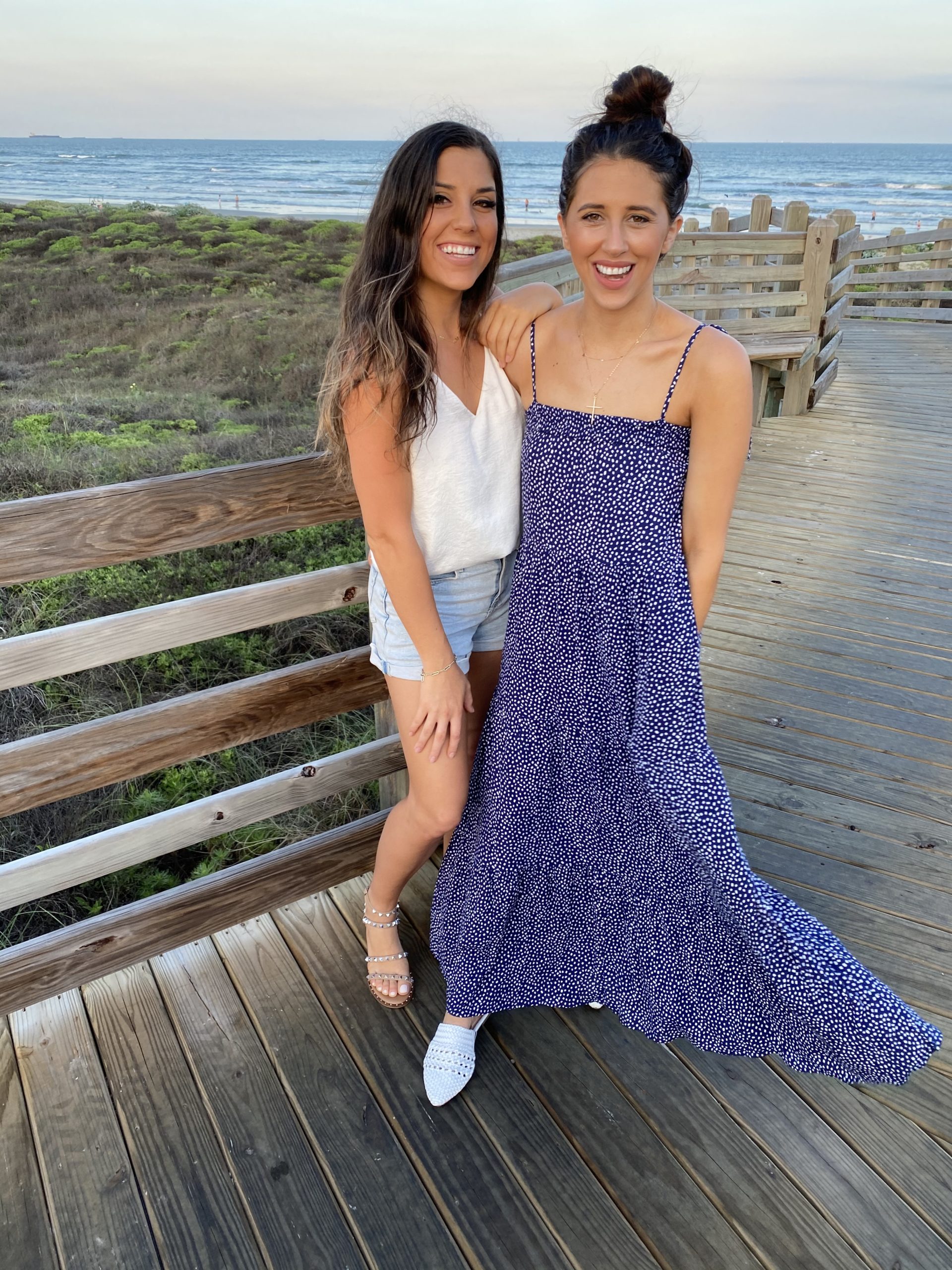 So happy to be able to get some fresh air with the family. We originally planned on coming to the beach house with mom and have had it booked for months. Since she's still not feeling great and we're being very cautious it just wasn't a good time for her to come. Although she wasn't make it she really insisted on us to going and spending some time together. We went back and forth on canceling it but at the end of the day so glad we didn't. We're of course being super cautious but being outside with the family really is good for the soul!
My Dress
I've said it so many times and I'll say it again, putting on a pretty dress always makes my day better! I love the fit and print of this one. Ordered it from Express along with a couple other things. I think its flowy but flattering and the print is more of a statement. Katy's outfit is also from Express. I have her tank in so many colors! It really is a staple piece that you can wear year round so many ways. I also think their shorts and jeans fit so good! Heres the rest of my order below that I will be sharing soon with you guys!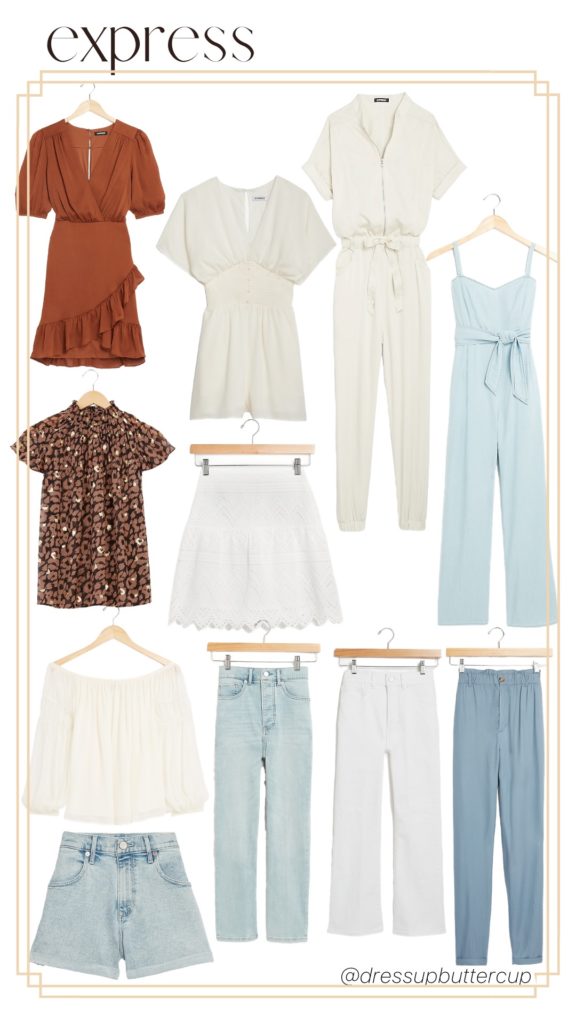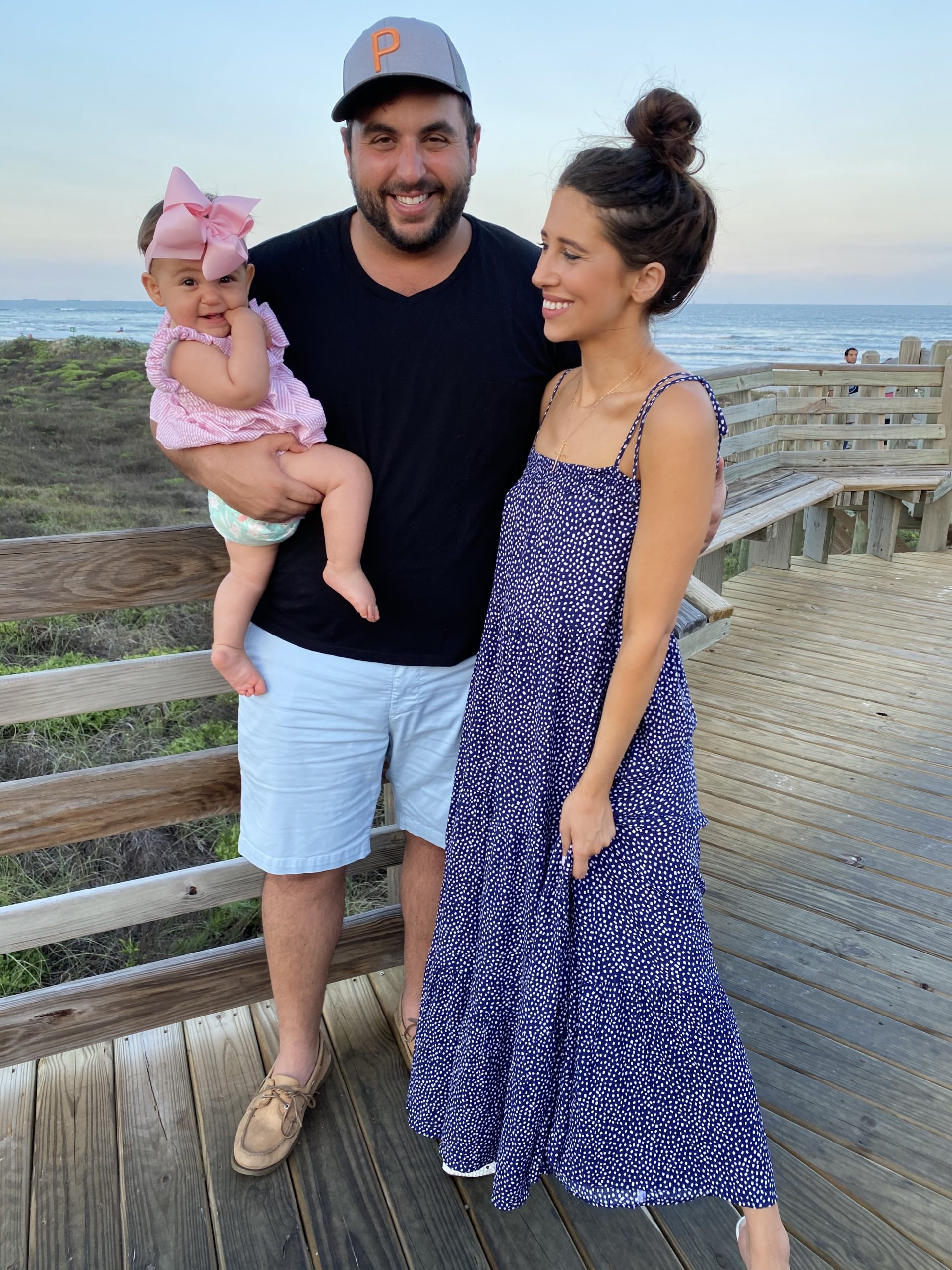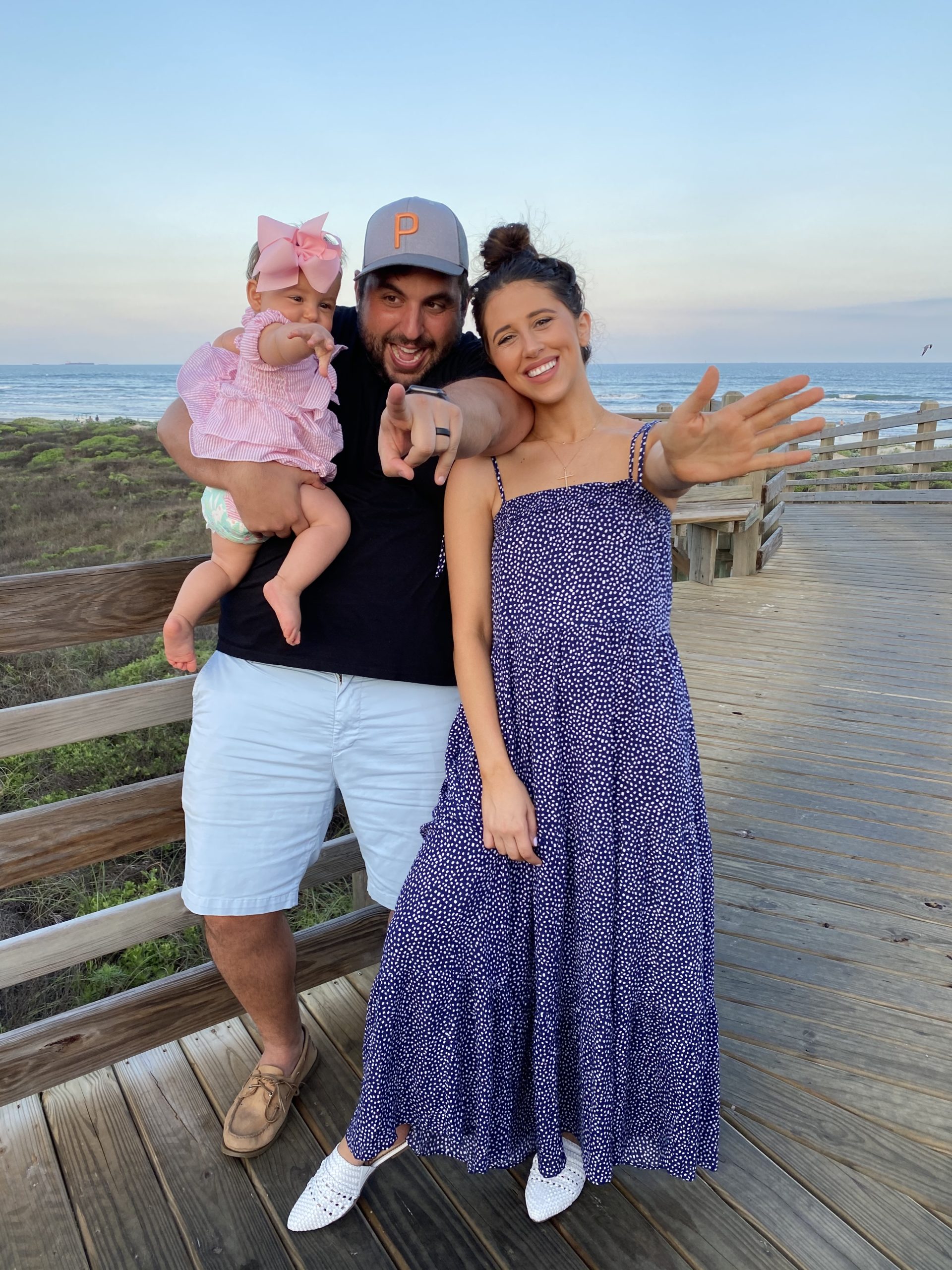 Thank You Express For Partnering On This Post