Spring Sandal Shoe Review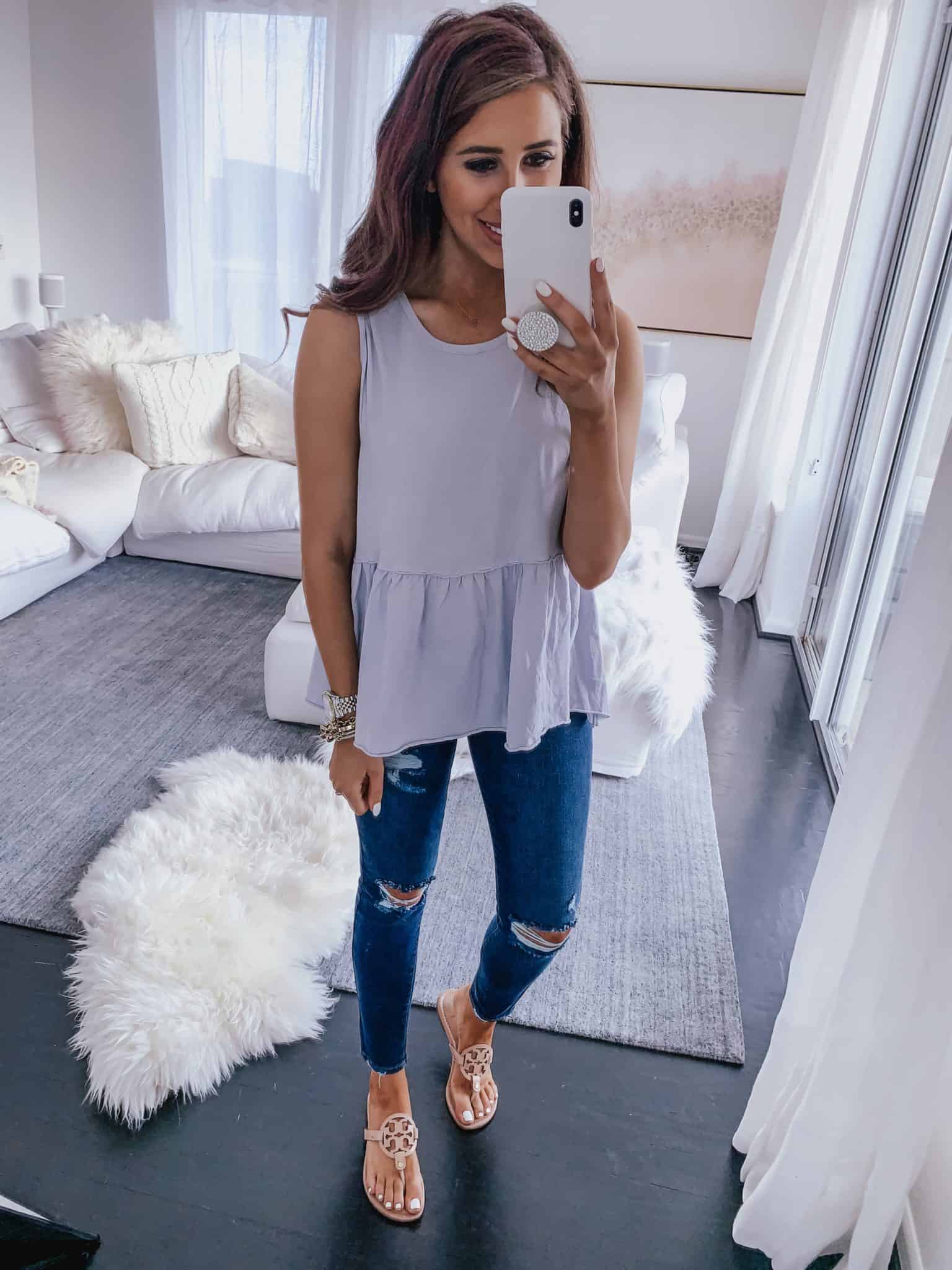 1. Top: Free People | Jeans: Just USA | Shoes: Tory Birch
So starting off with my favorites, the miller sandals. I have had them for 3 years and they have held up so well. I got the makeup color and I can literally wear them with so many outfits. These are definitely worth the investment!!
2. Steve Madden
I have been wearing these Greece sandals nonstop this year! They are another pair that go with anything so I can grab them for any outfit! 
3. Sam Edelman
Alright, these cuties are a MUST! I am obsessed with how adorable they are with the mesh design and surprised at how comfy they are. They don't have any kind of heel and they cut off at the perfect length to make it flattering around your ankles.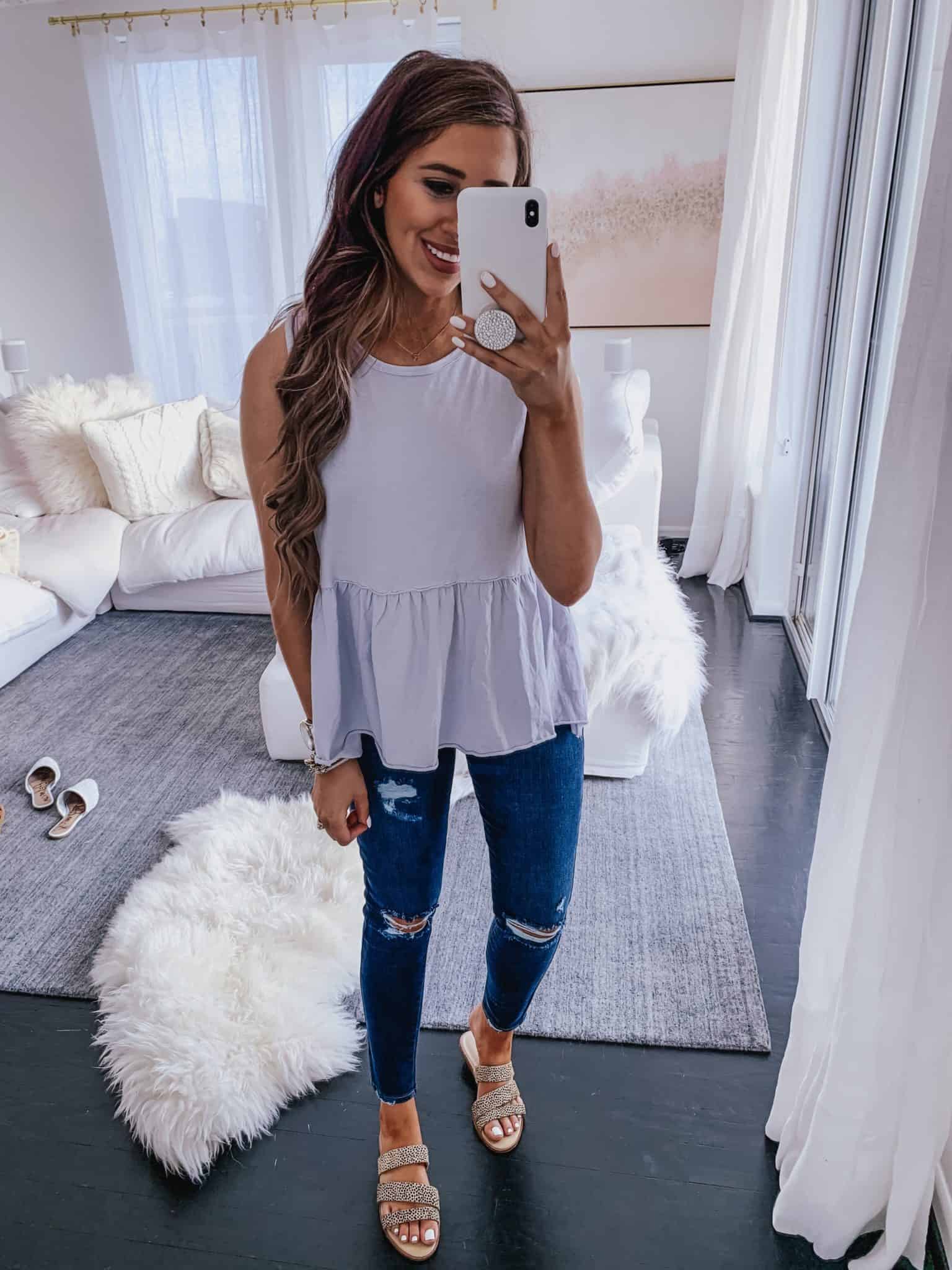 4. Sole Society
It never hurts to add a pop of leopard to your outfit and these sandals are perfect for that! They are so great to wear with a plain outfit. I also like the zig-zag design of the straps, it just makes them a little more unique.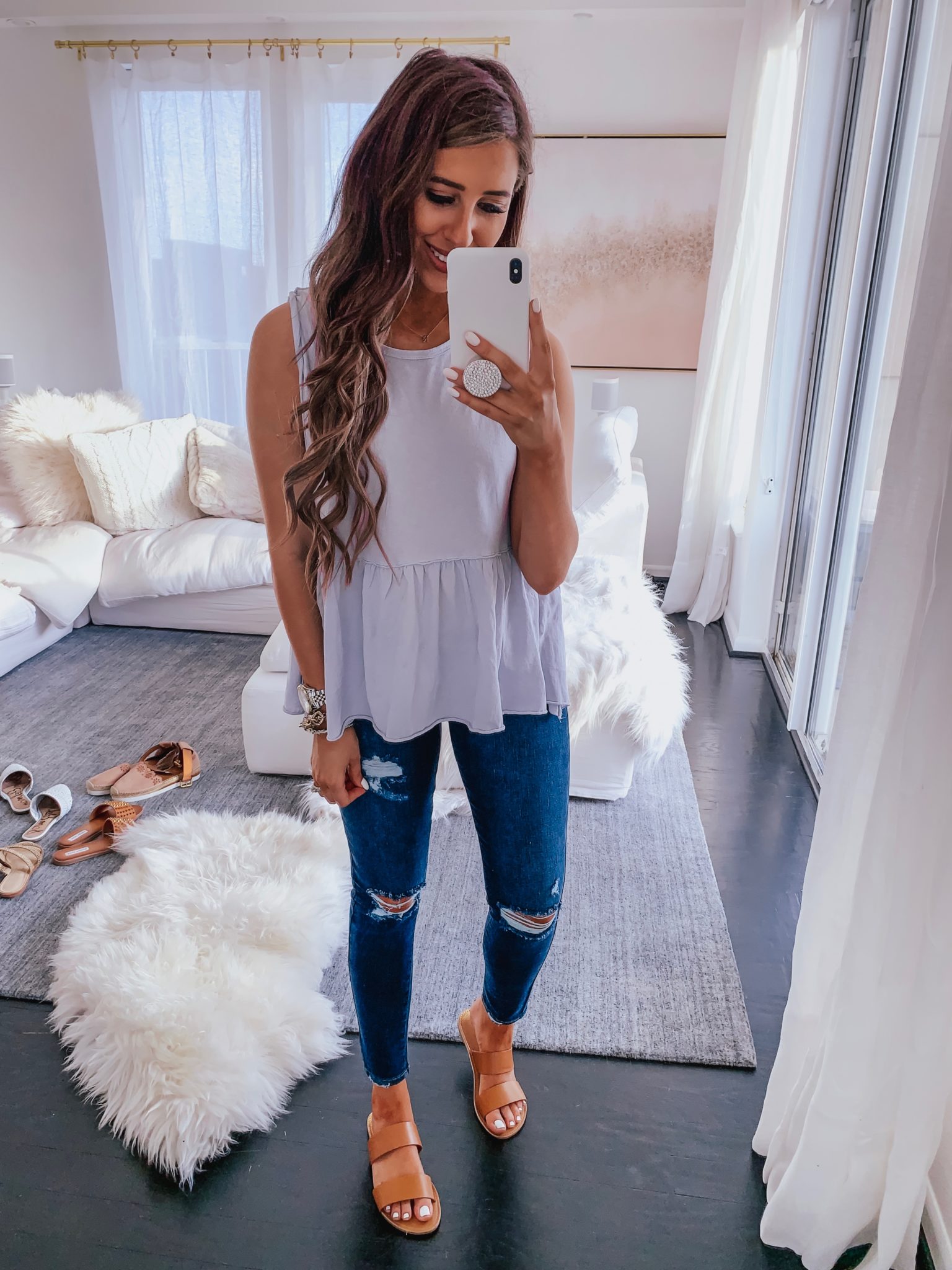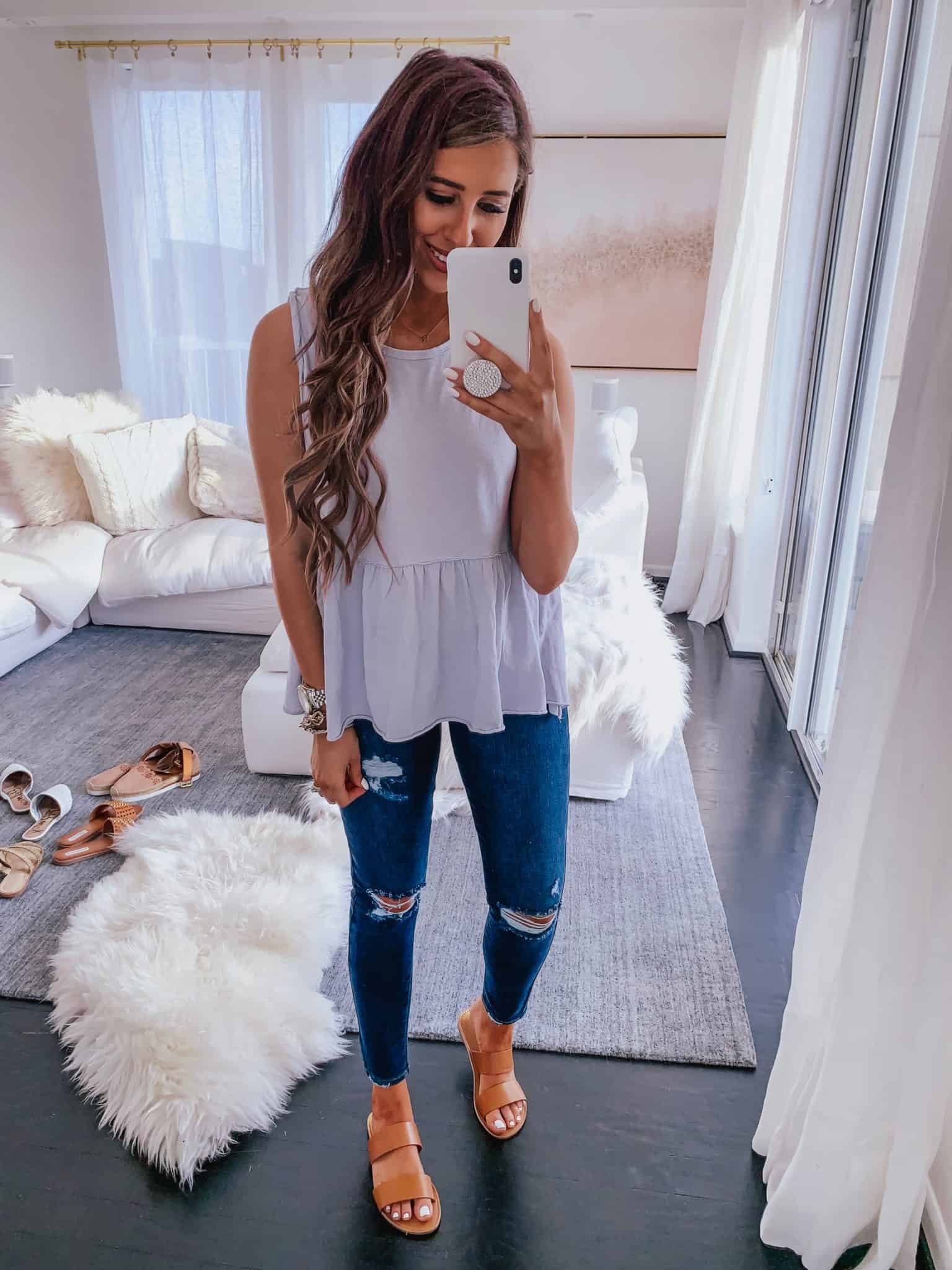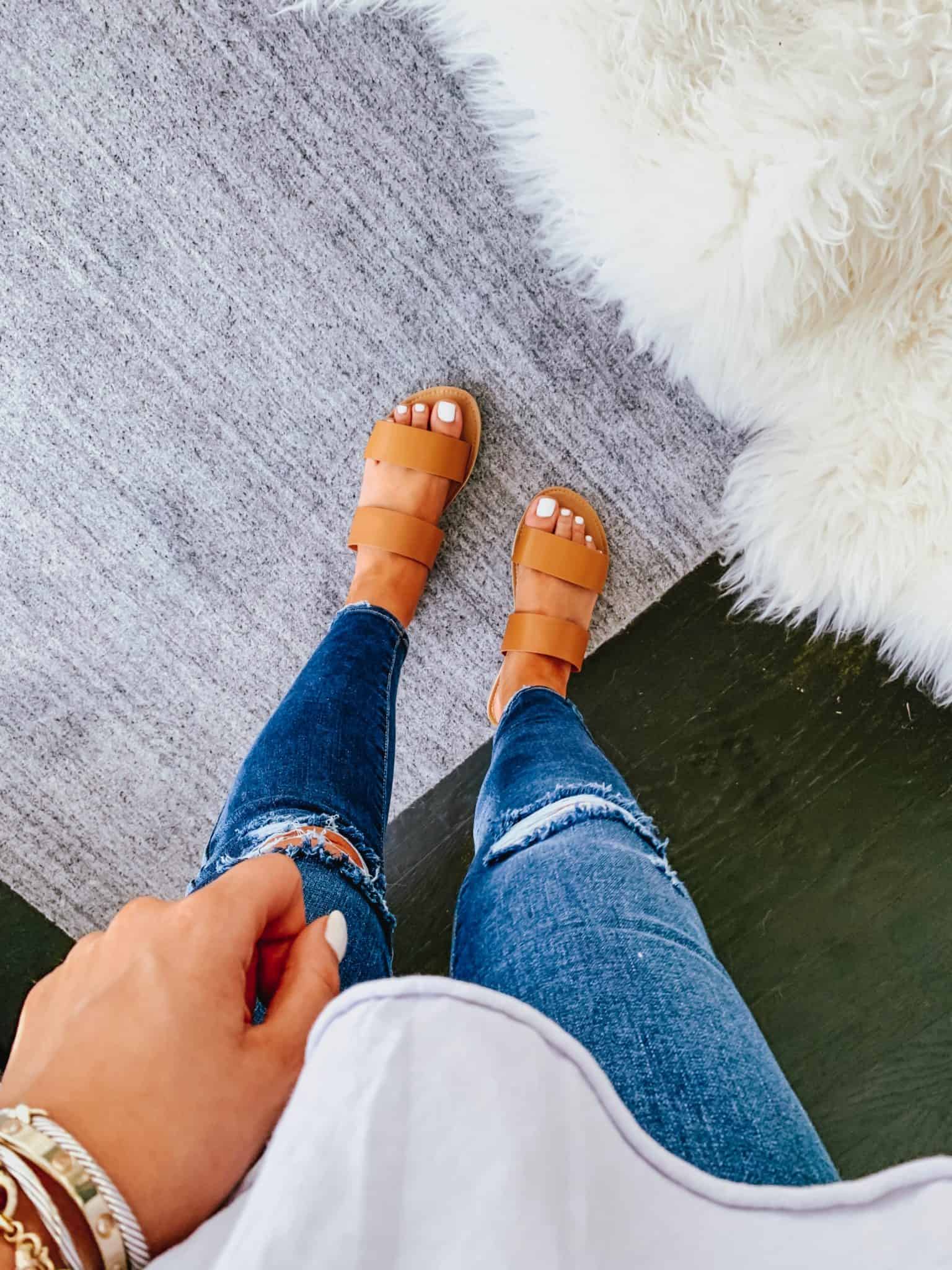 5. Qupid
Loving this staple sandal for only $26!! The quality is good and I do see a little wear and tear from using them a lot so far but still great for the price! They may seem a little plain jane, but you cant go wrong with a cute and simple sandal to keep in your closet at that price point!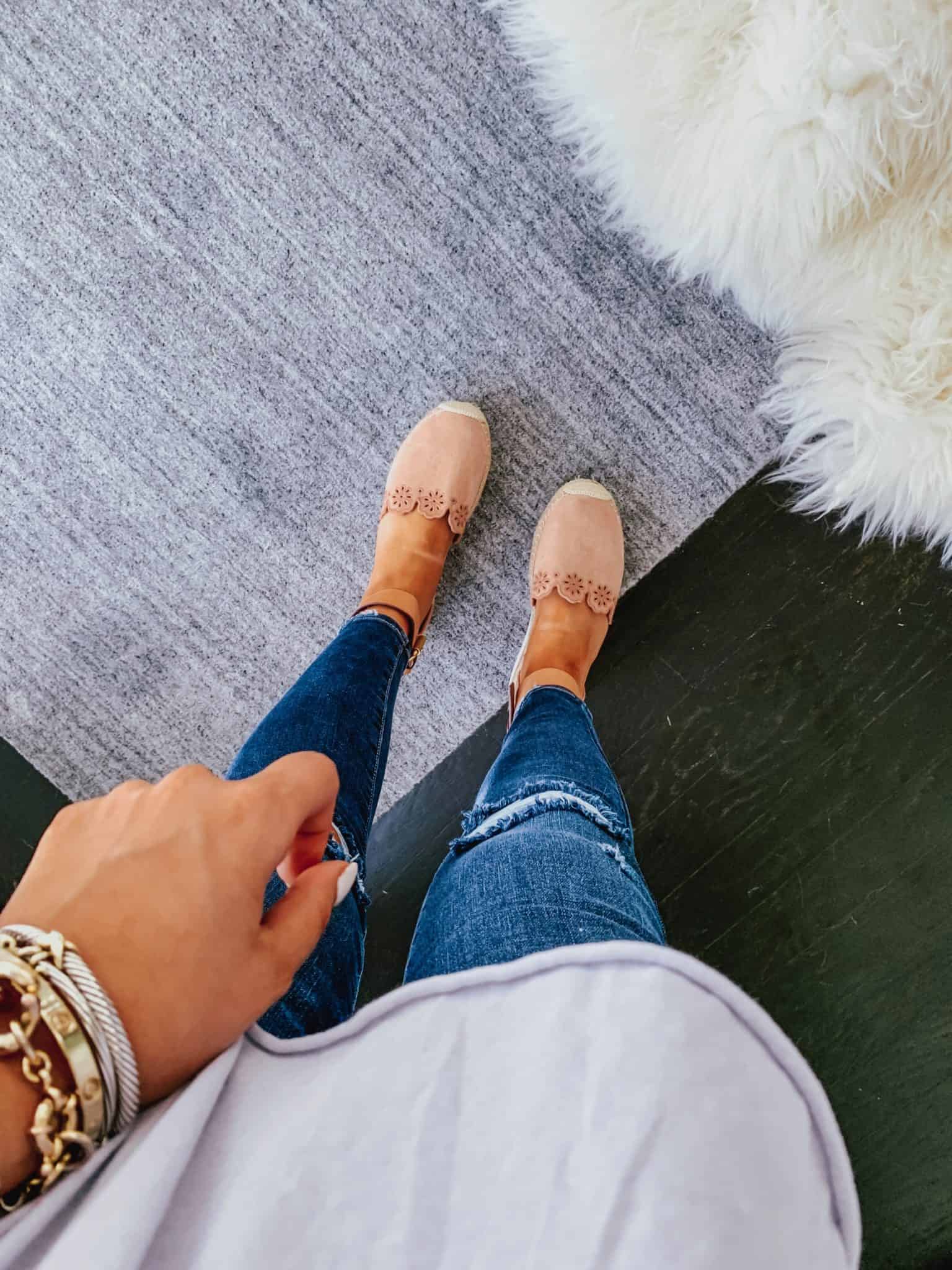 These are a fan favorite from last year that have been brought back and already sold out BUT I found them fully in stock here! They do have a little bit of a platform heel and they also come in wedges. I just think the style of these are so cute and definitely take your outfit up a notch!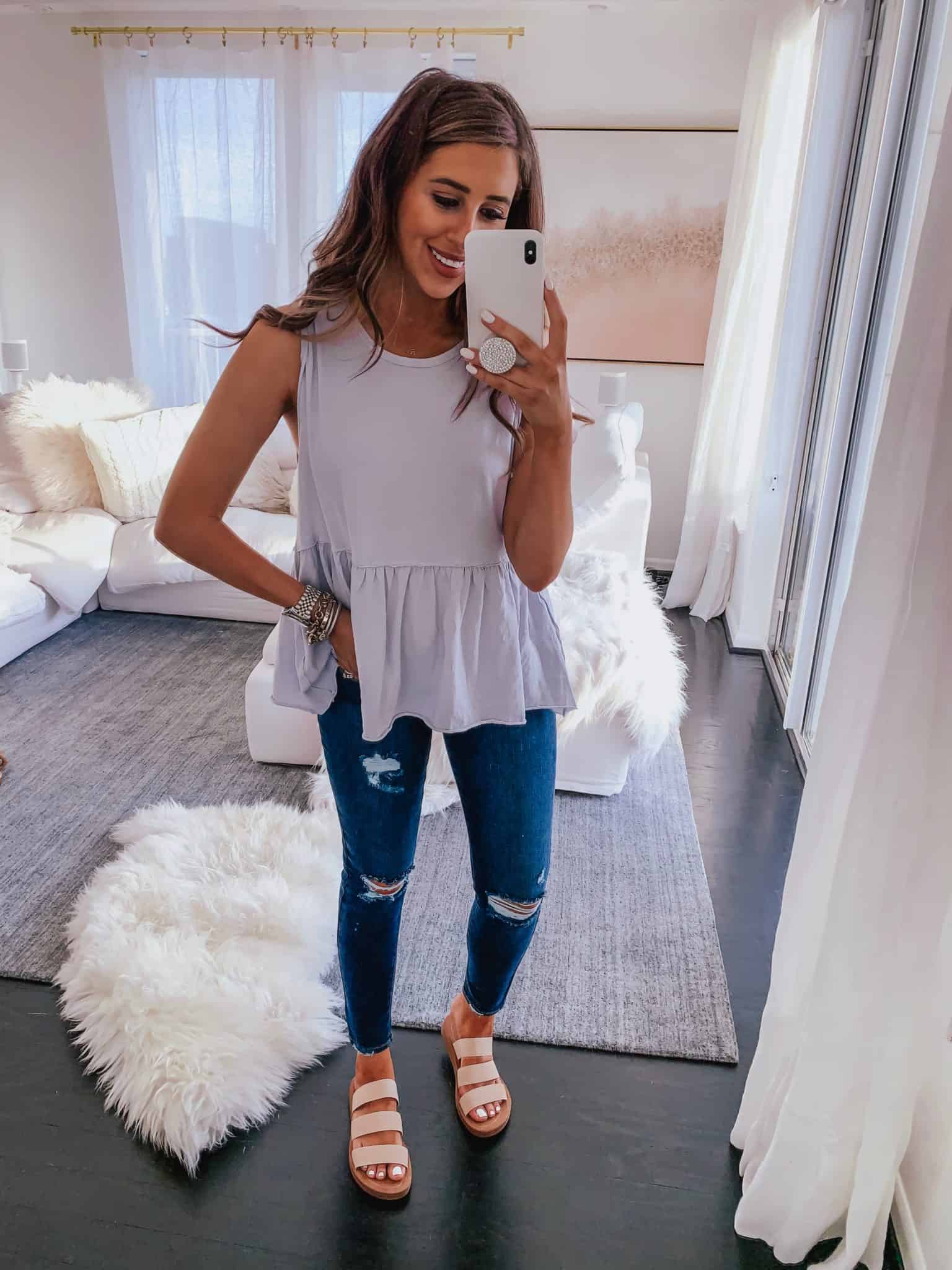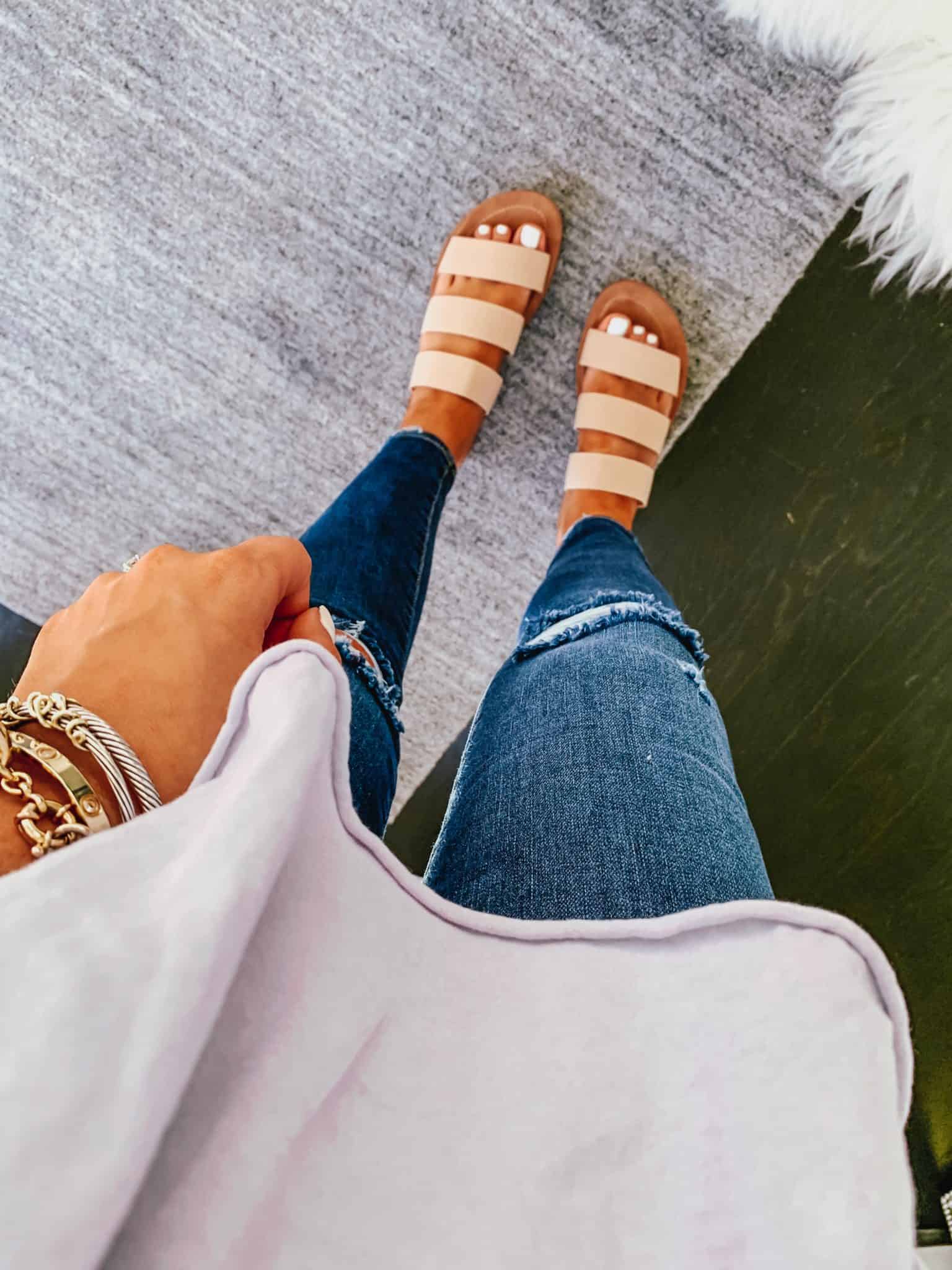 7. Steve Madden
These give me a little bit of a birkenstock vibe and I'm kinda liking it lol. They are super comfortable and light, but feel like they are good quality. There is a little bit of a heel but it's an even heel throughout the shoes and nothing crazy.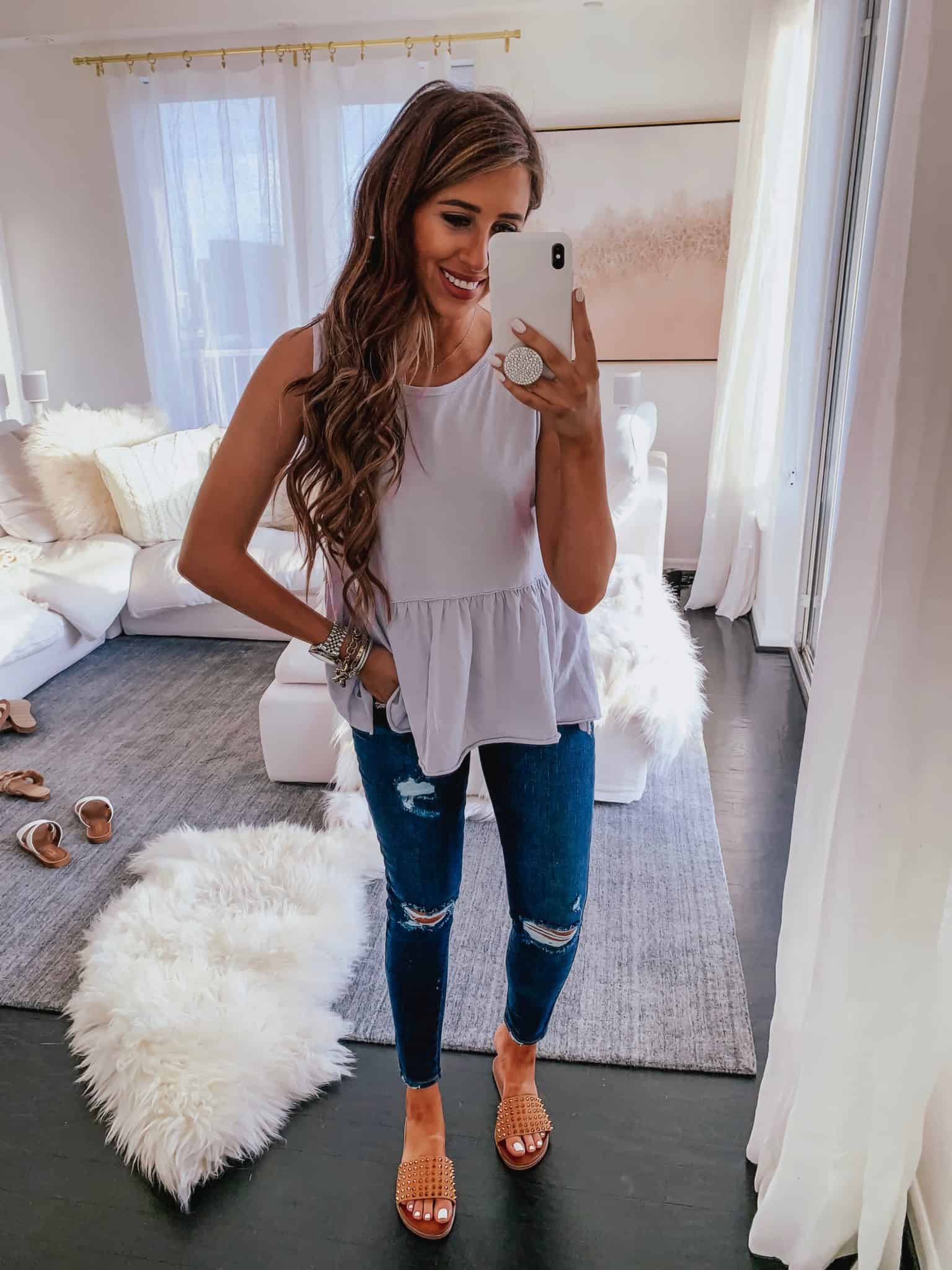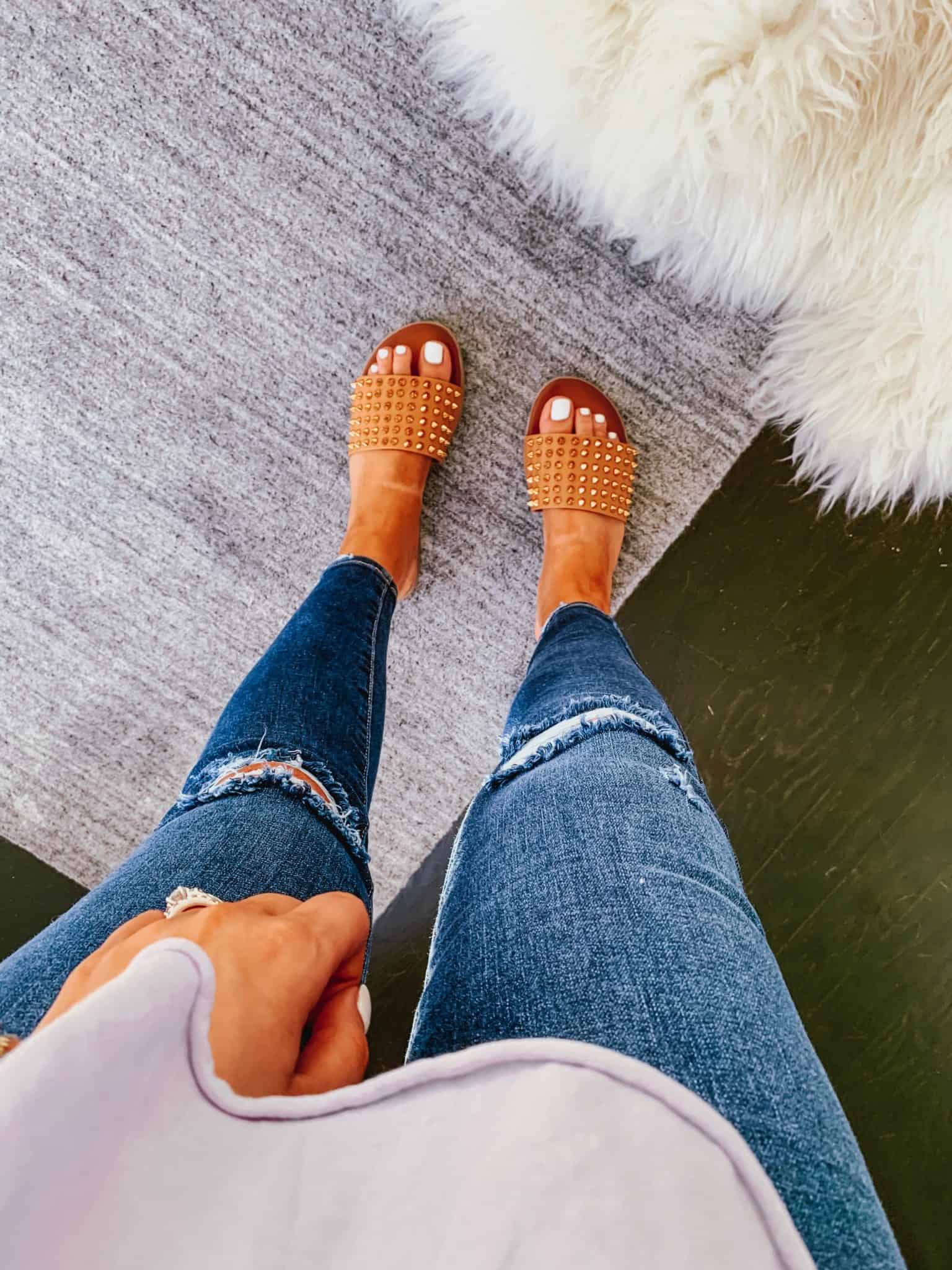 8. Steve Madden
Just got these in and already obsessed! Such a good statement piece that will go with so many outfits!! The band is in the front and is flattering on the foot.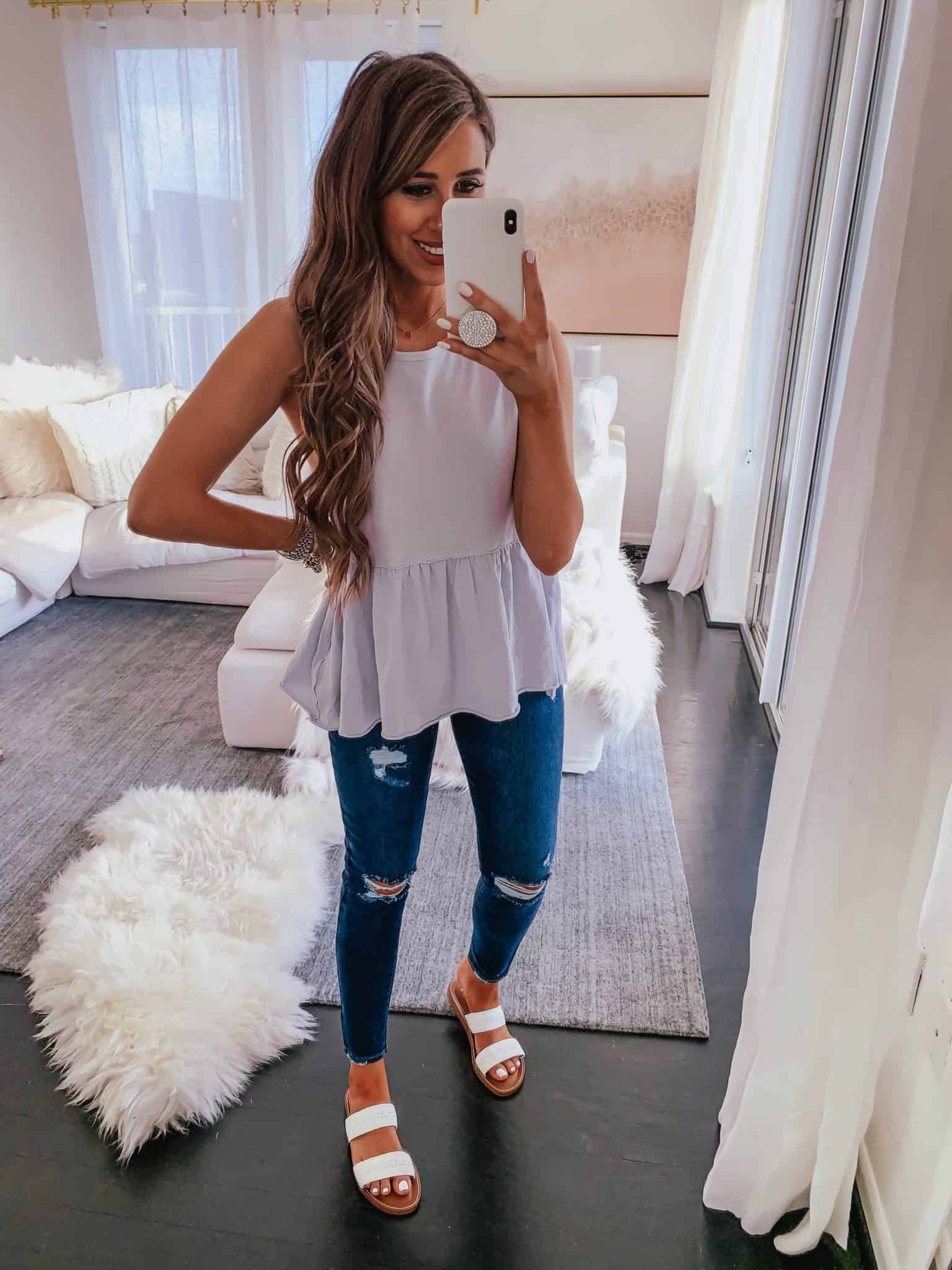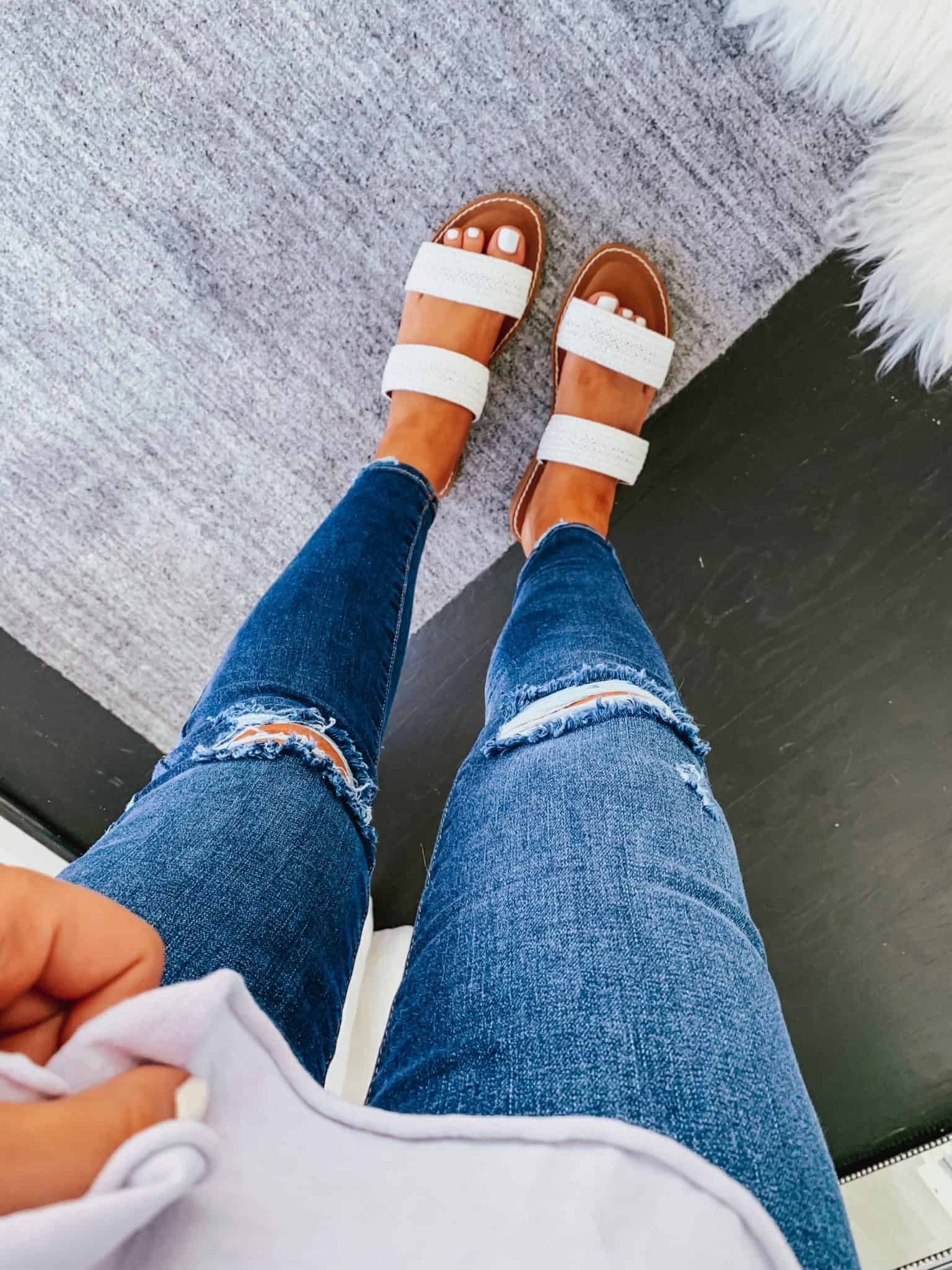 9. Bella Vita
These are a fresh white sandal to add to you spring wardrobe! Love that they give an outfit just a little more bright and white feel and the braided straps are super cute. They are a little slippery on the bottom since they dont have any grip so just be careful of that lol.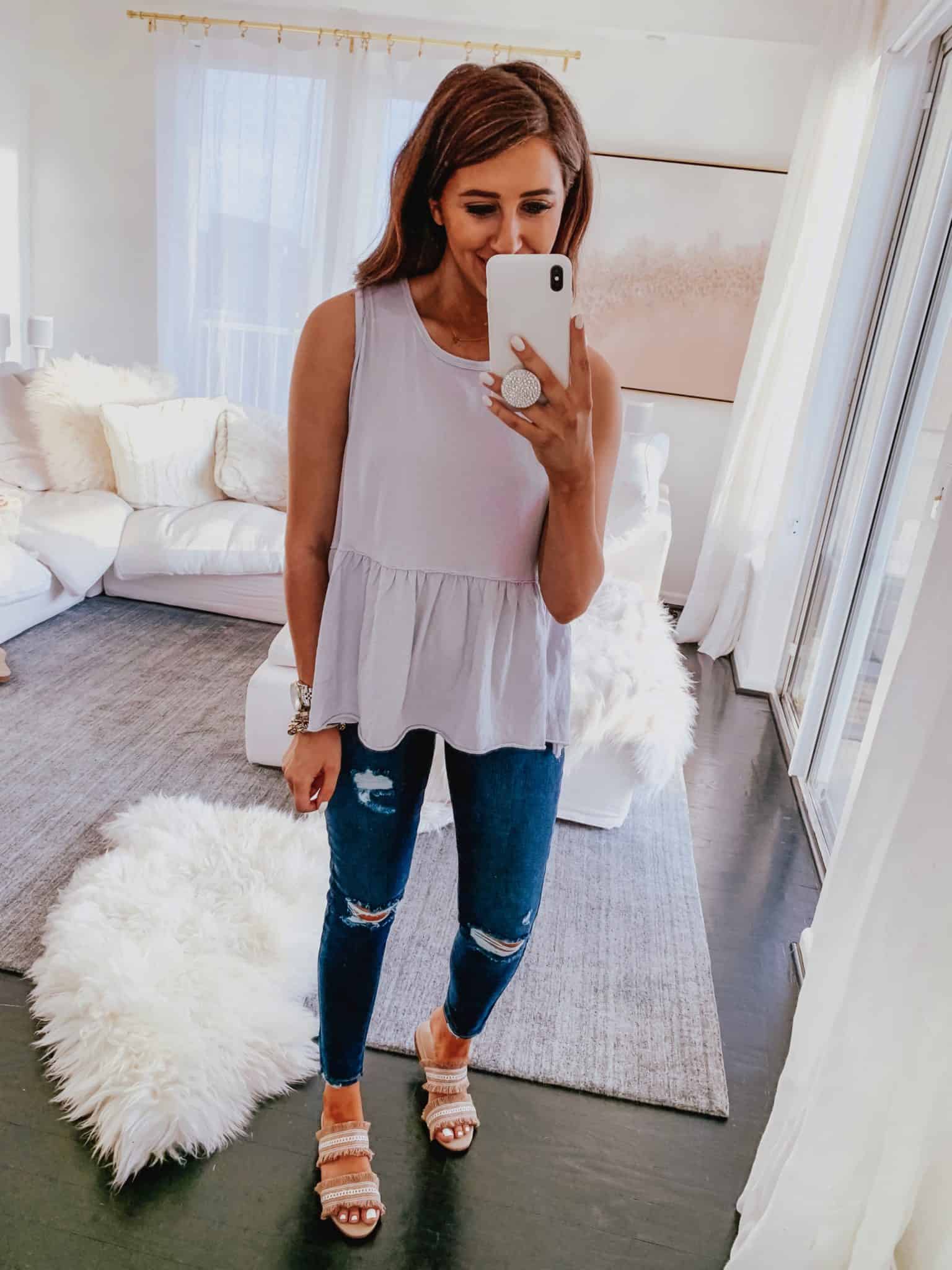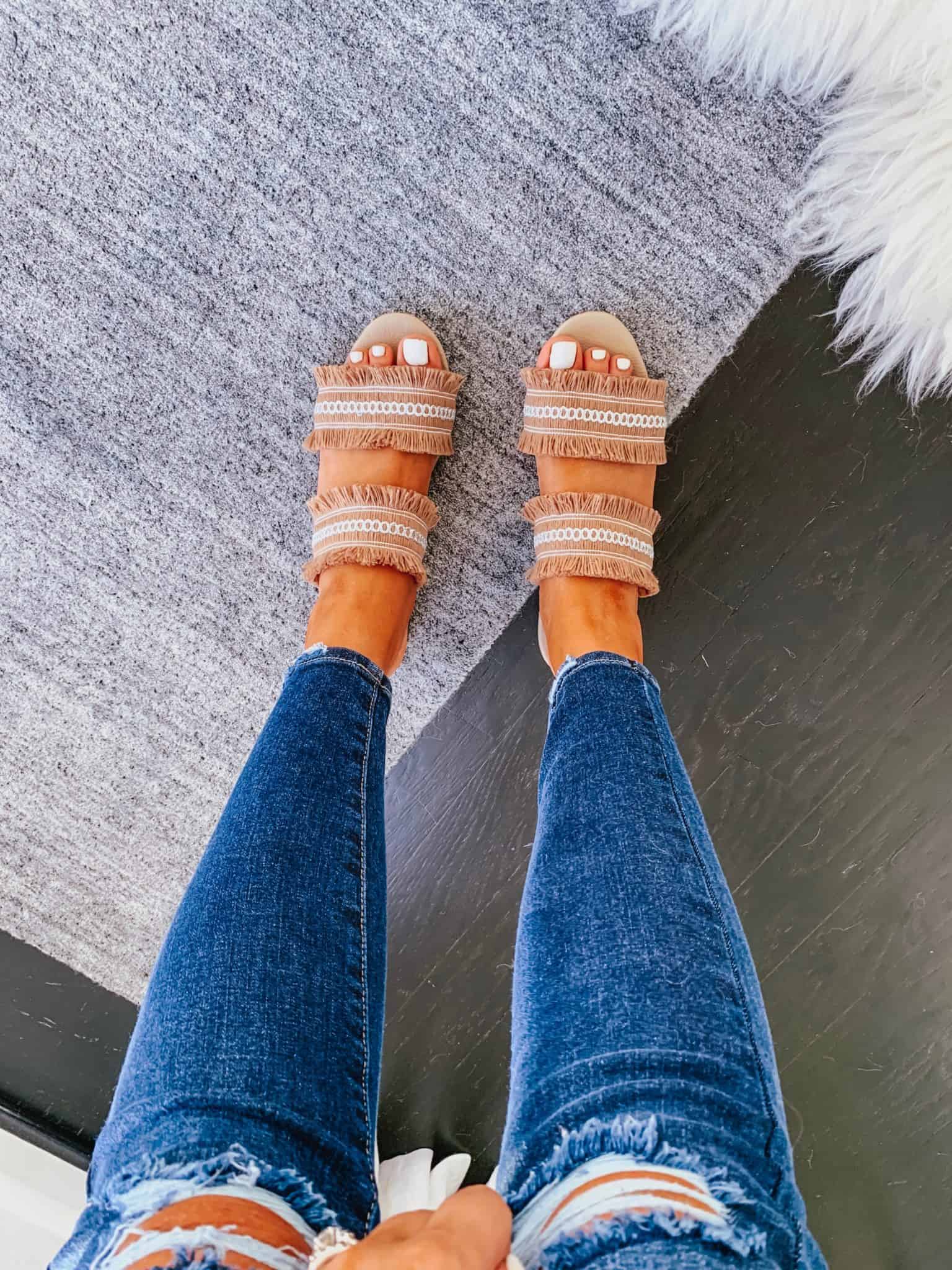 10. Kaanas
Another double band sandal so obviously I have a little bit of a preference lol. But these are so fun and unique with the fringe bands yet still will go with a lot of outfits!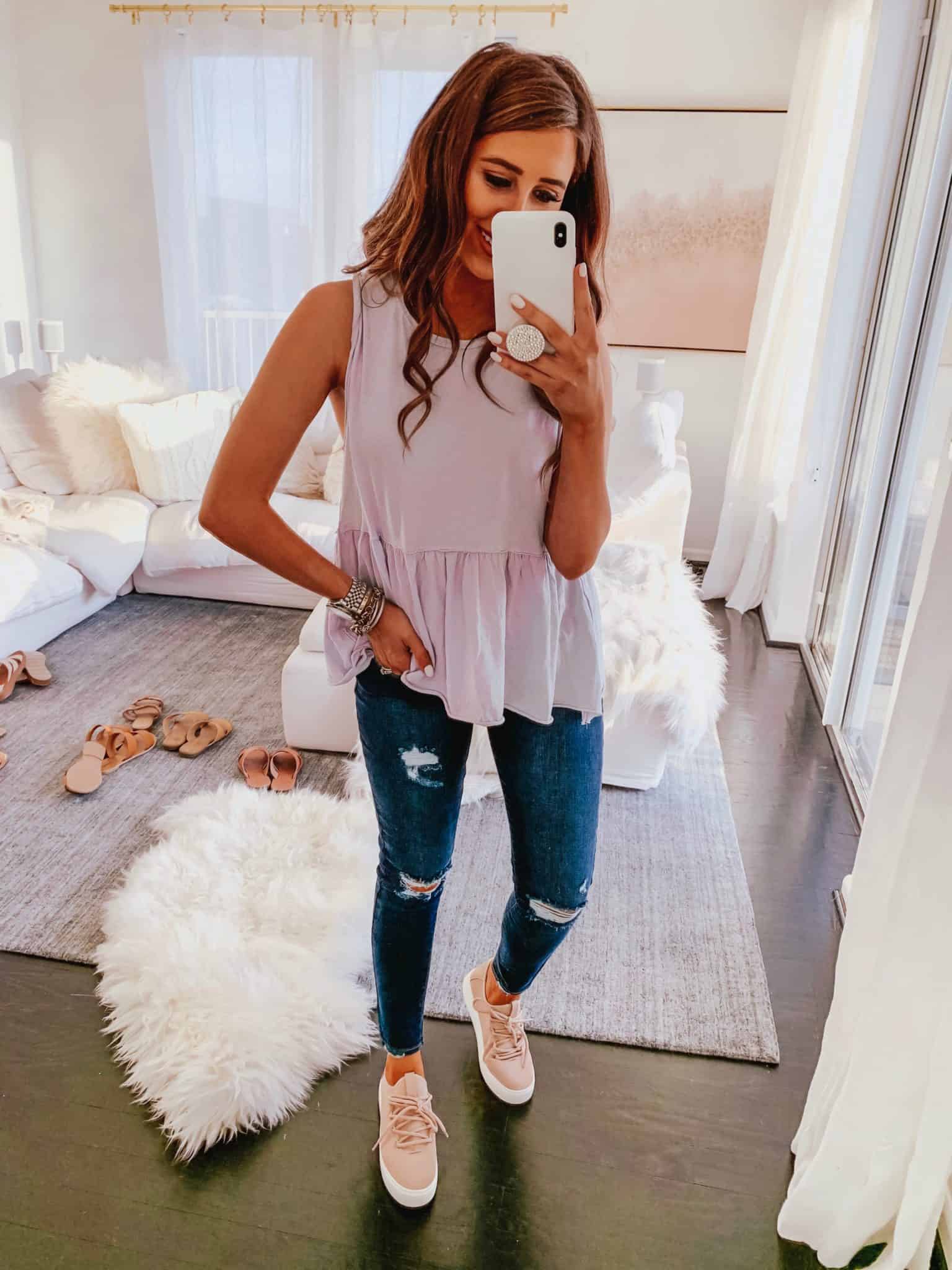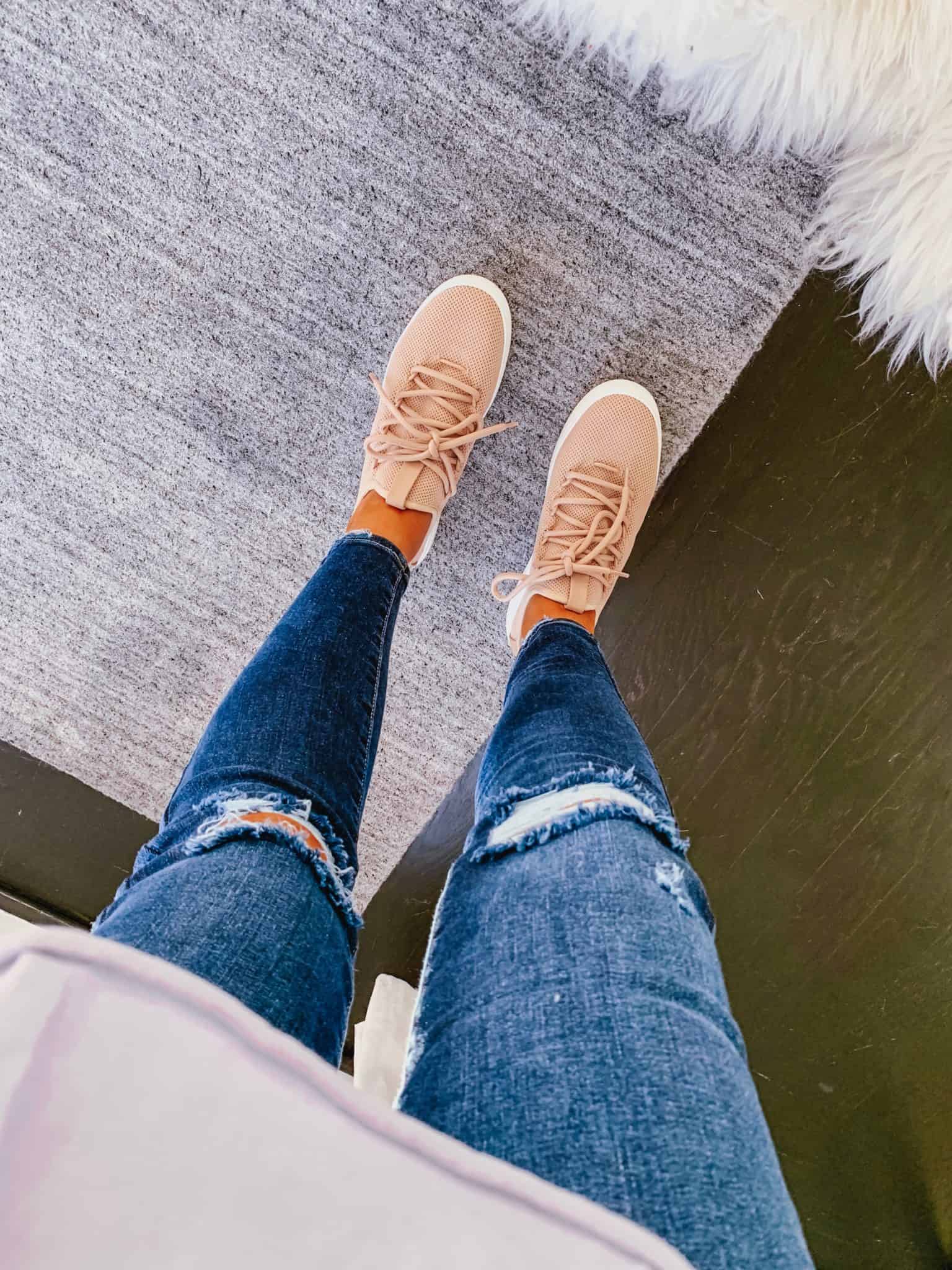 11. Bp
These little sneakers have stolen my heart! You can work out in these or would just be cute for athleisure! Also, love that the pink is more subtle so you can wear with a lot!
I wear size 7.5 and everything was tts! Happy Monday!!