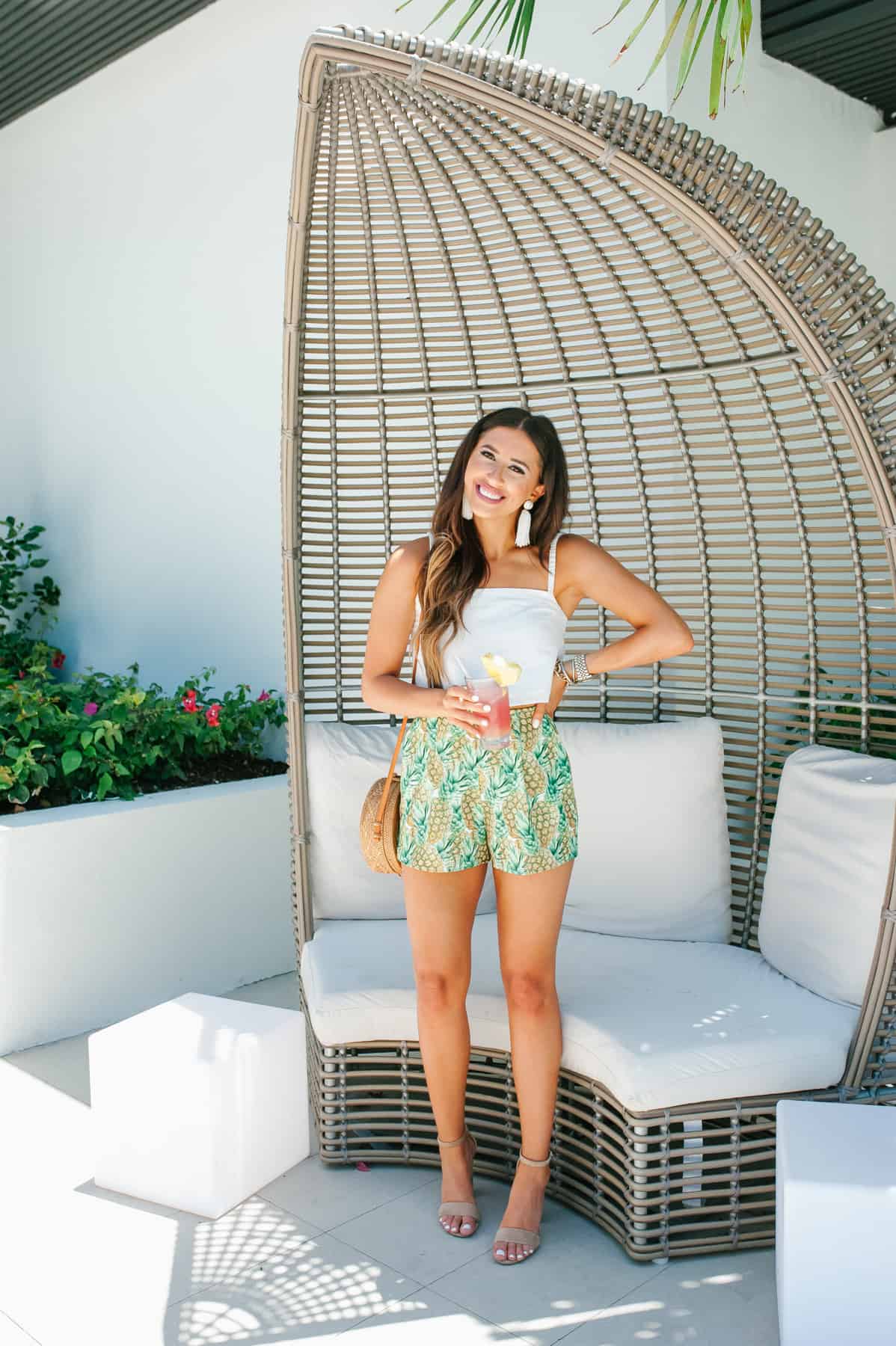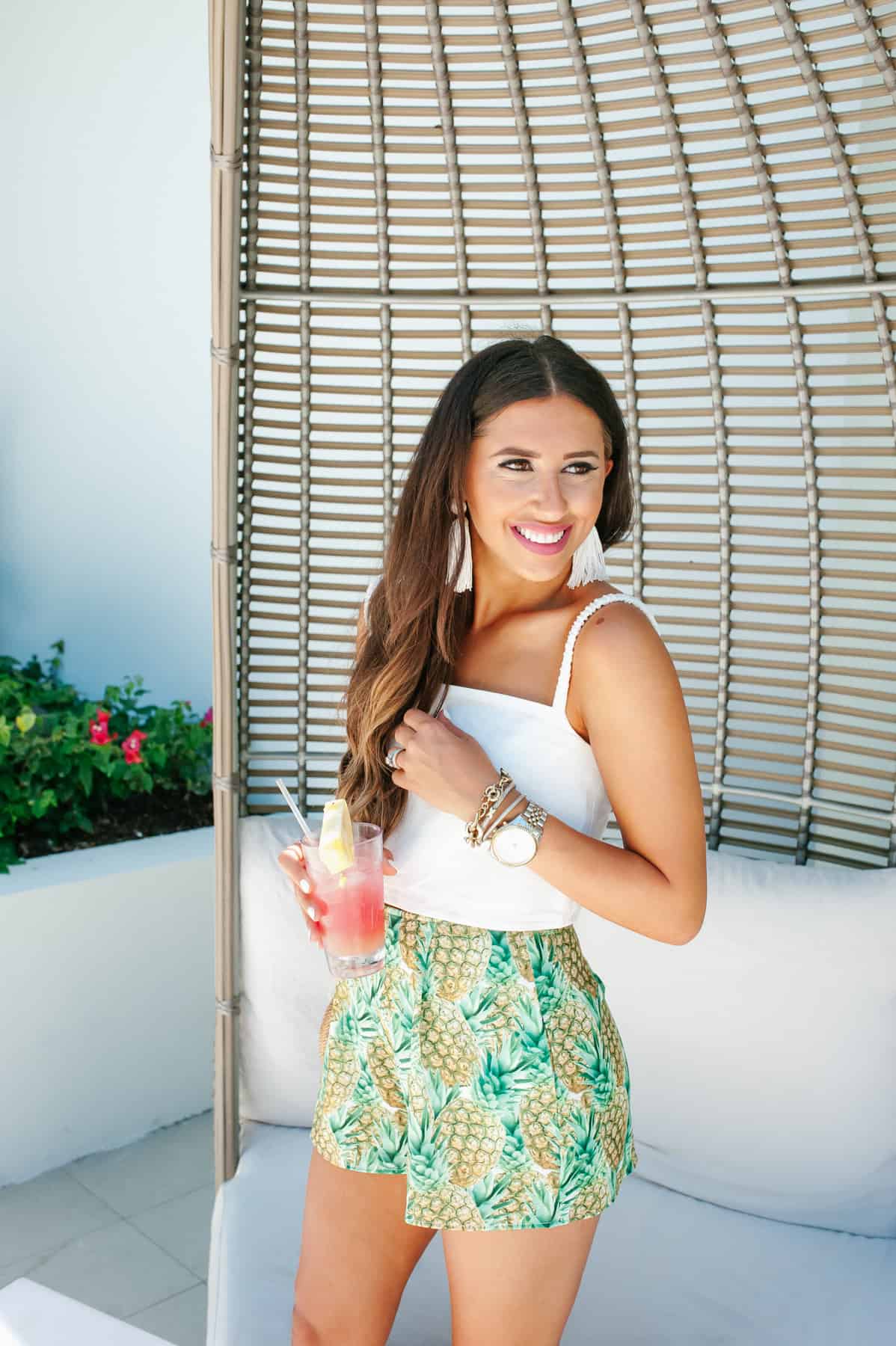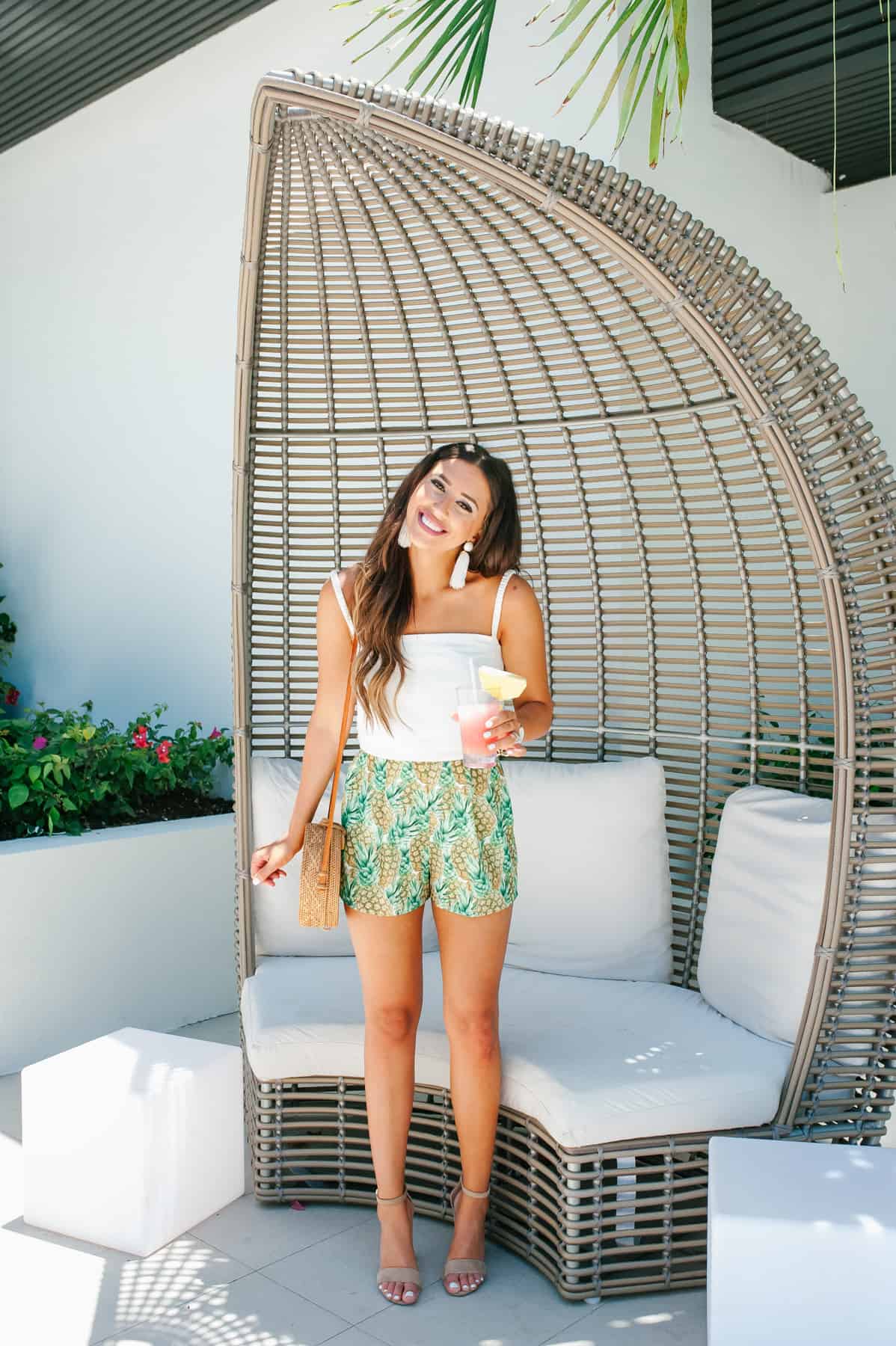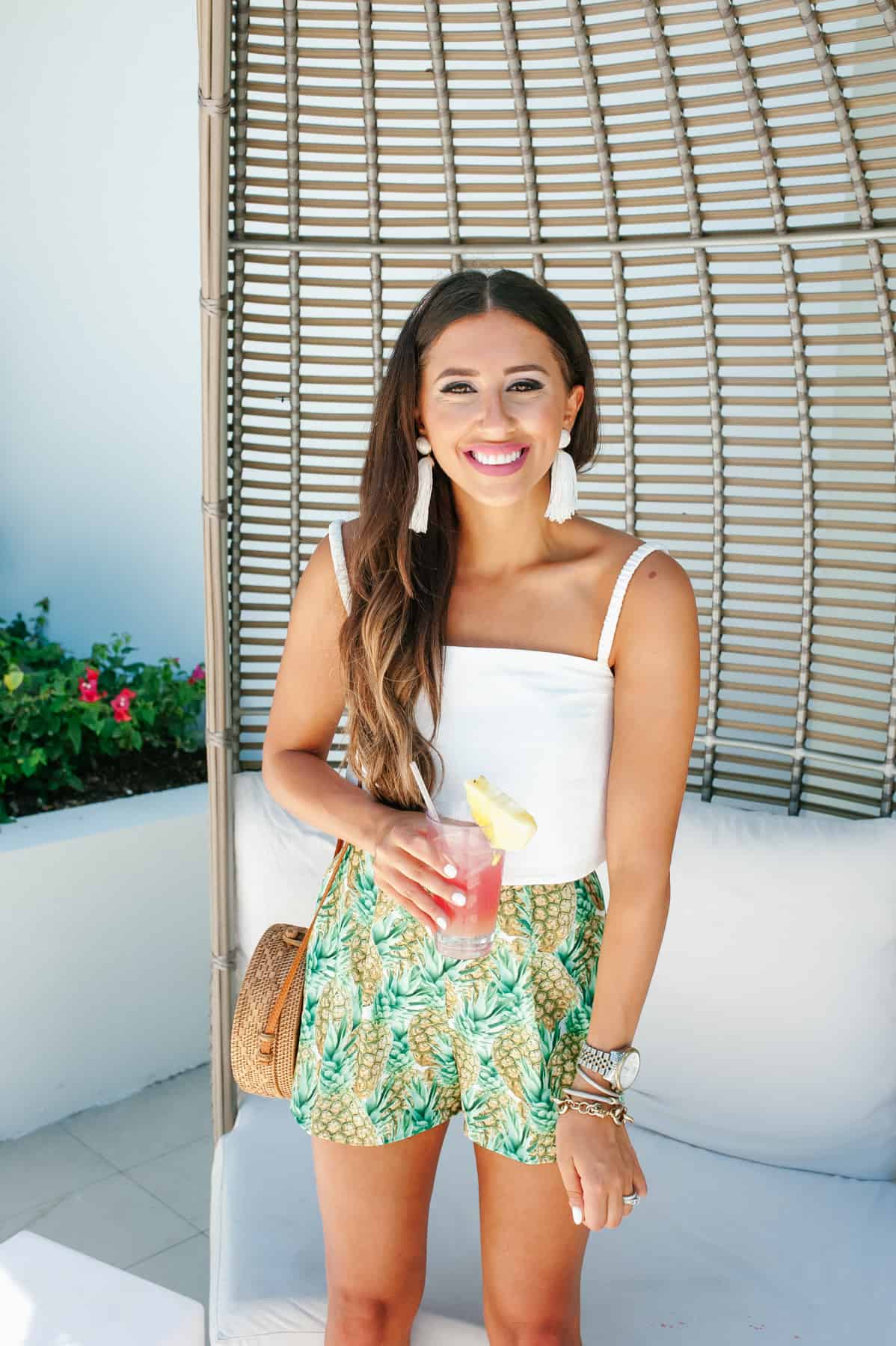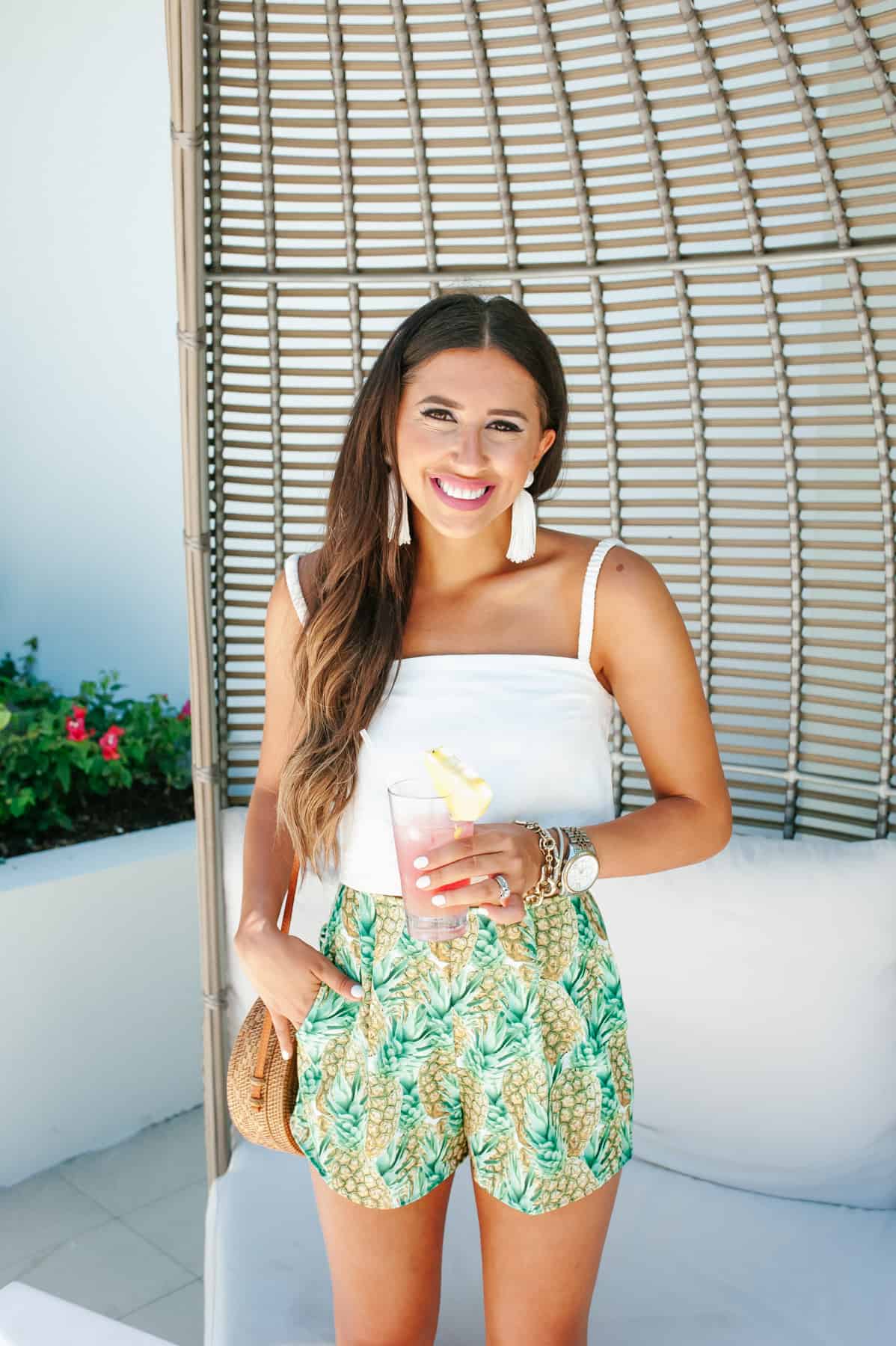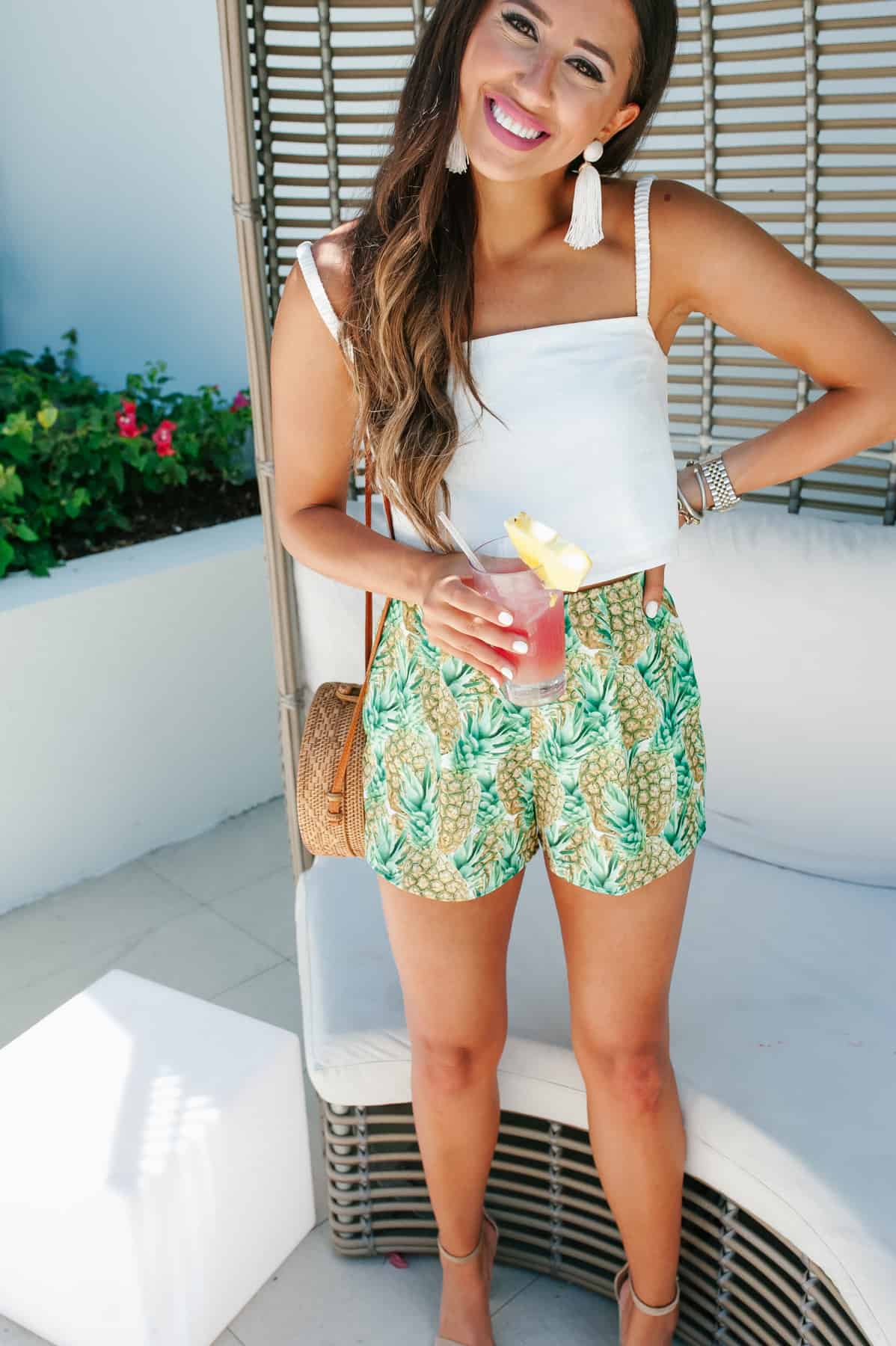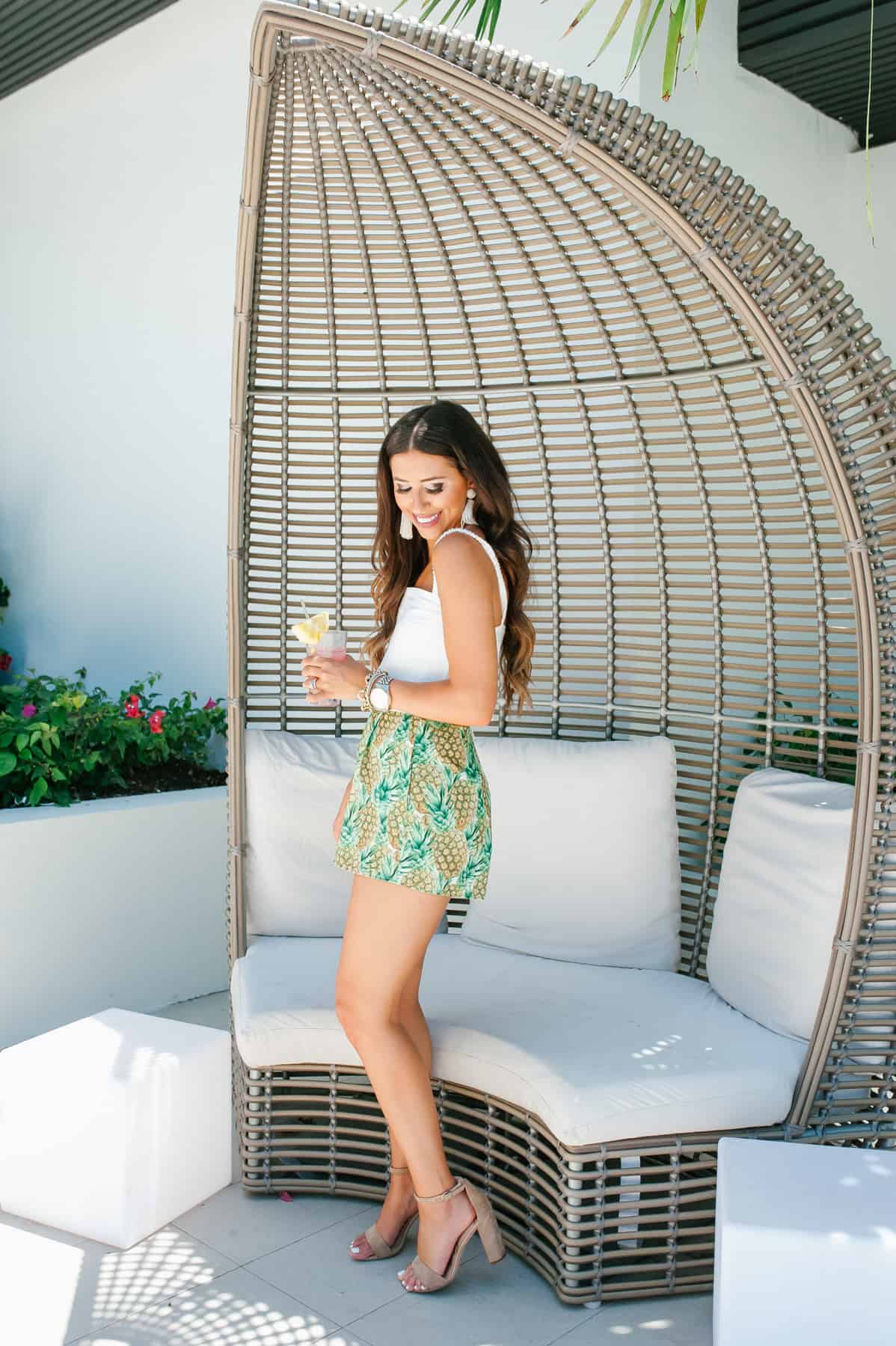 Top: Capulet | Shorts: Show Me Your Mumu | Shoes: Sam Edelman | Earrings: Baublebar
I got a pineapple on my shorts and a pineapple in my drink! So wishing I was back in Turks and Caicos sipping on some fruity drinks and watching the bluest waves crash. I will be doing a round-up of all the trip outfits and a review on the Beaches resort we stayed at! Until then, I wanted to share these adorable pineapple shorts. I shared them on IG stories a while ago while styling a body suit and I don't think they got the attention that they deserved! This white crop top is also the perfect staple piece!
Happy Monday babes! We had such a fun weekend in Cinnamon Shore with all our friends celebrating Teds birthday. I somehow managed to get about 18 of us up there to surprise Ted for his 30th! The entire weekend went without a hiccup and we could not be more thankful for all our friends who made it so special! I have one more bridal shower to throw next Saturday and then I can breathe! I absolutely LOVE throwing parties (check out the details for his party here) but it takes lots of work! I wish I took professional photos of the weekend to share on the blog but oh well! Maybe I will just do a round up using my iPhone images! I will for sure blog the bridal shower!