Home Series: Living Room
A year later & I feel like our home has finally started to feel complete with the rooms being finished. It was quite a long process finding the pieces we loved for the spaces but the living room is one of my favorites. We wanted it to be light and airy to make it feel really open but cozy at the same time. Most things were outsourced in this space but we took some time to find as many similars as we could!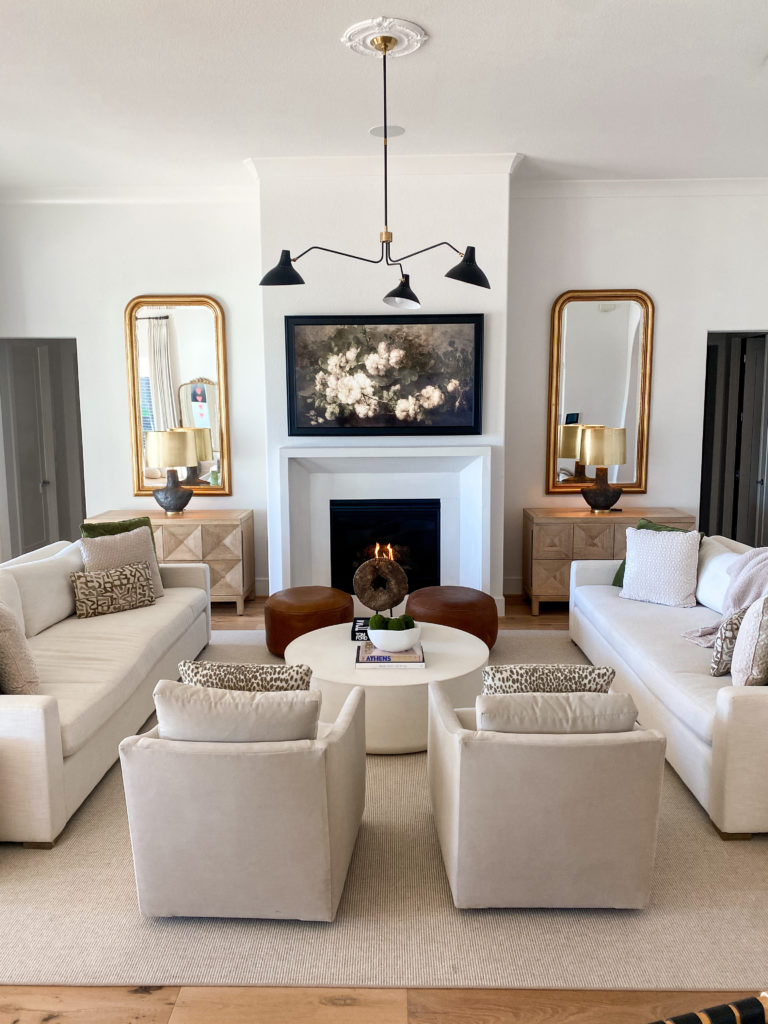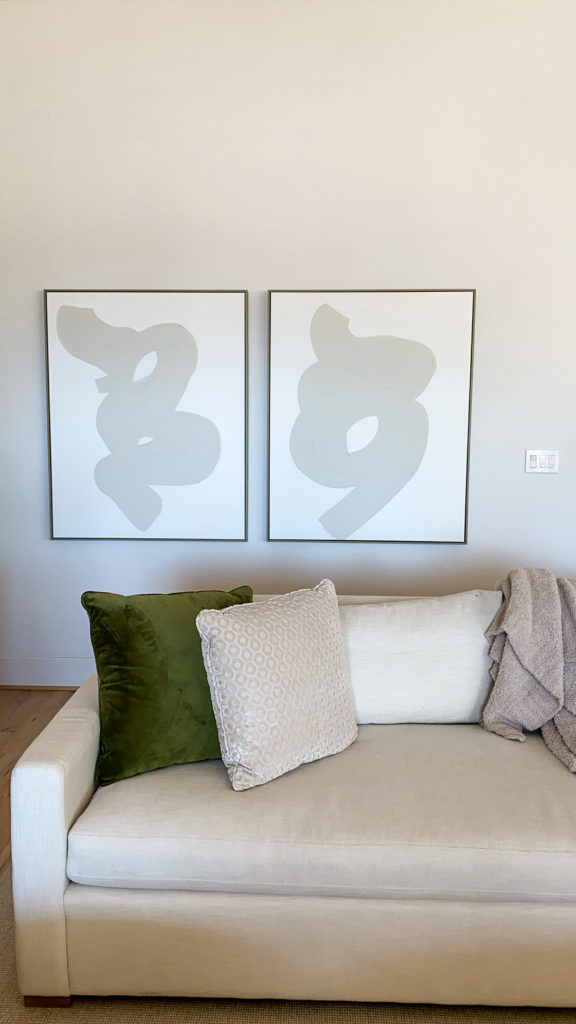 Want to try & recreate this wall art with y'all! I linked similars below, but be mindful of sizing.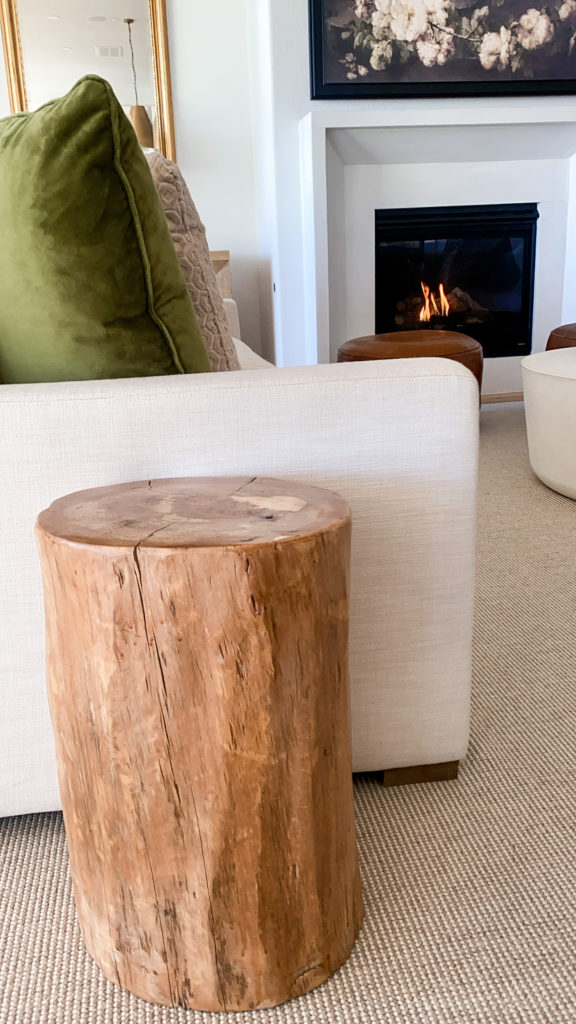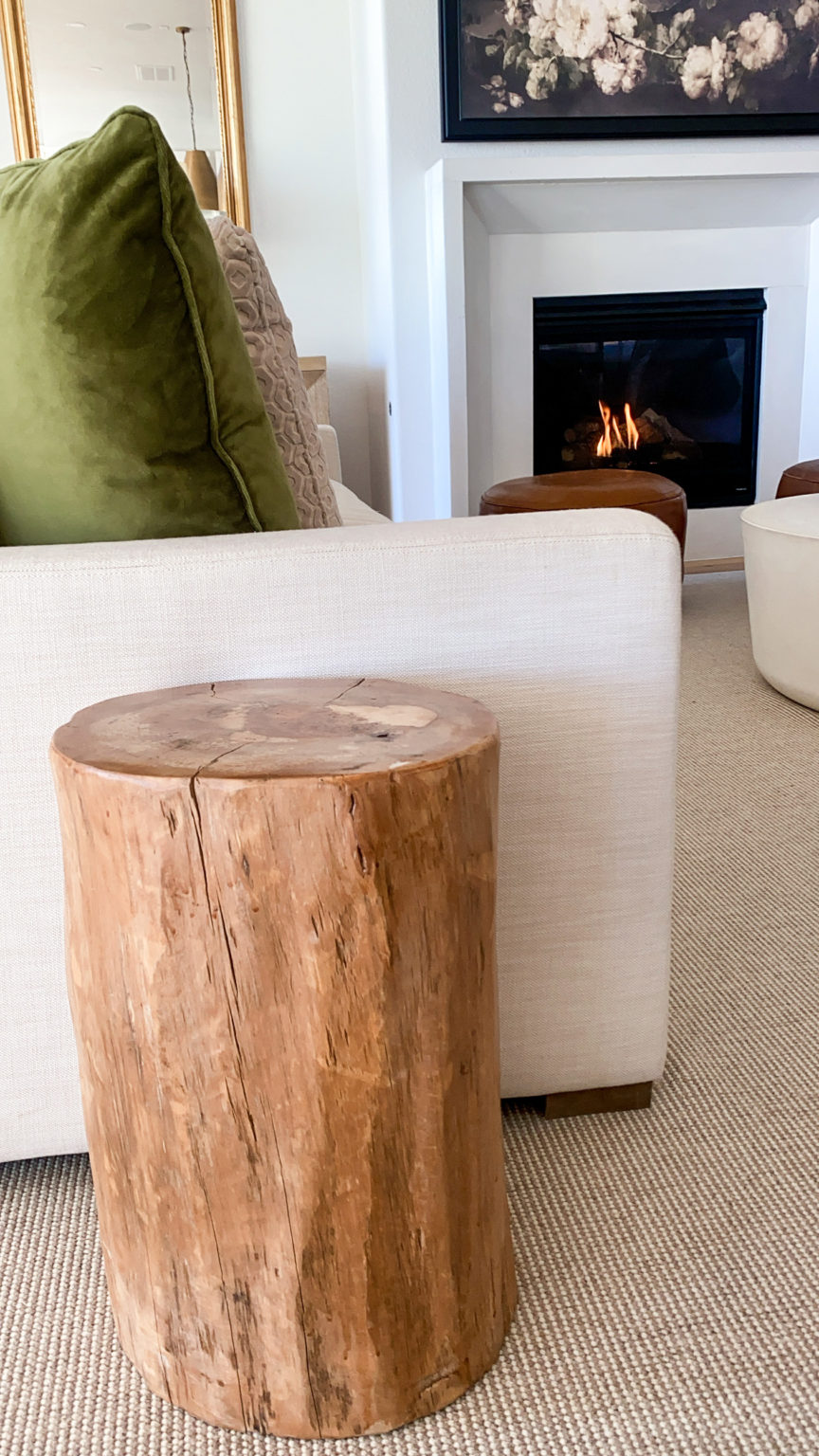 These wood stump side tables were outsourced, but I found a similar from Target under $100!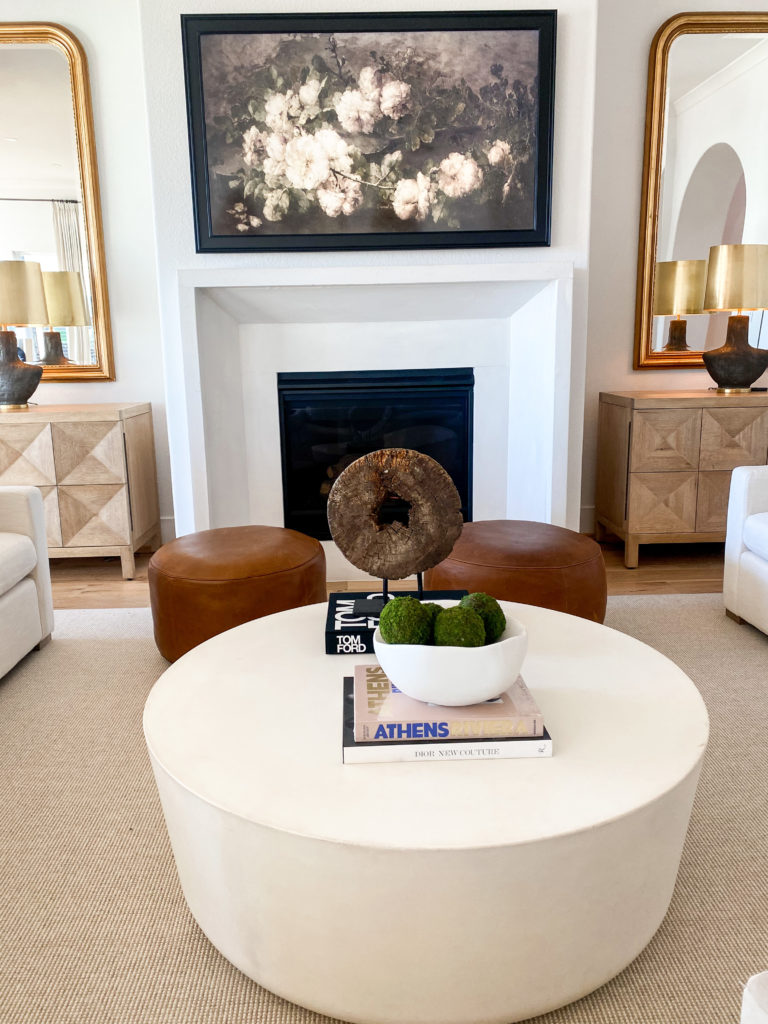 Similar Living Rooms Pieces Linked Here:
Mirrors | Consoles | Lamps | Coffee Table | Poofs | TV | TV Frame | Digital Art | Couches | Decorative Books | Moss Balls | Wooden Centerpiece | White Bowl | Paintings | Folex | Eufy Vacuum
---
Coffee Table: Linking our actual here, there aren't many similar but linked a couple below! I like that it doesn't have any corners so it's safe for the kiddos but don't like that it gets dirty easily!

Lamps: These are ones from a vendor so I can't link & really not a lot similars but found this gold lamp shade that can be paired with any black lamp base

Frame TV: Already love our frame TV but ordered this magnetic frame for it gives a more realistic art piece vibe! Also discovered that you can purchase digital art from Etsy for the TV & our friends thought it was cotton or popcorn lol.

Couches: Have mixed feelings about these couches…love the look & they're comfy but I will say they get dirty easily. My trusty folex has save it many times but we will probably go with a different option in the future. I've linked similars below!

Home Decor: Most of these pieces were outsourced but I'm sure similars can be found at home goods.