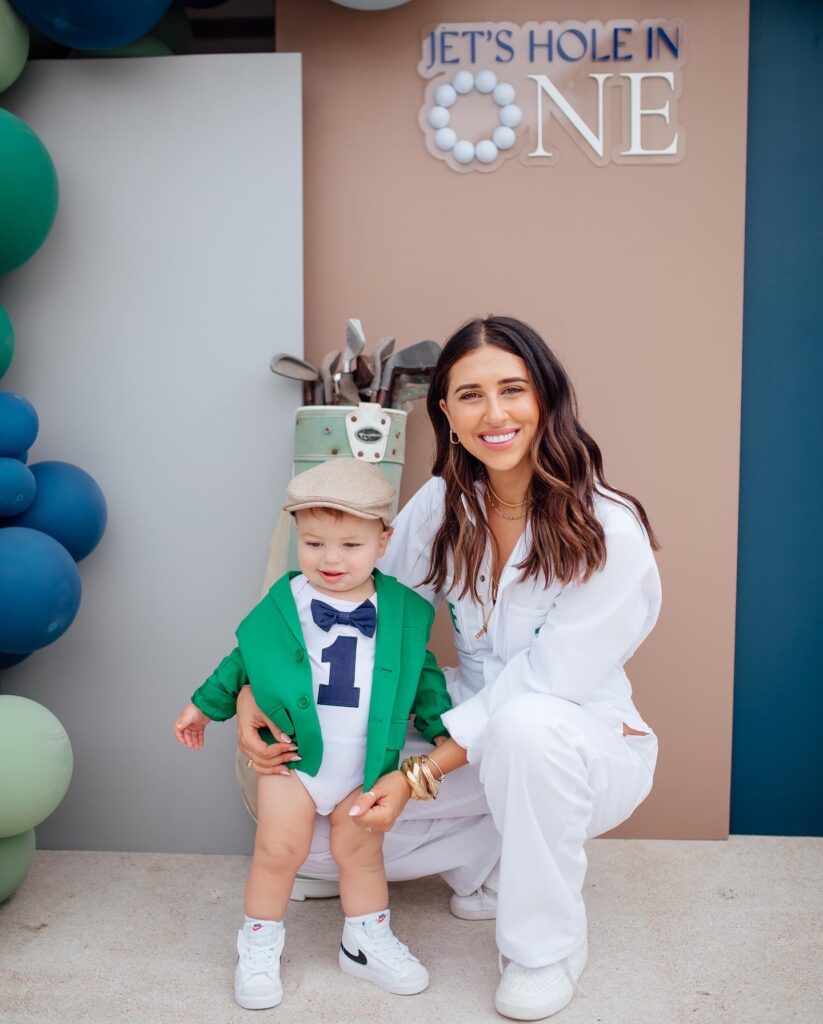 Crazy to believe our sweet boy turned one last month! Time flew with Rosie but I swear it's going even faster with the Jet! I find myself trying to be as present as possible these days, and soaking up as many moments with the babies as I can. I know I'll blink and Jet will be talking and walking…
A few months before Jet's birthday we were trying to decide what kind of party to throw him, how many people to invite, and even asked y'all who we should be inviting to kid's parties—if it's just the parents and the kids, or the whole fam?! So many mixed responses haha so we ended up inviting all our close friends and fam and decided on a Hole in One/golf theme! Ted loves golf as y'all all know lol but we also thought it would be special to honor my dad since this year is the 10th anniversary of his passing and he was also a big golfer. Katy and I have an old set of his clubs that we knew we wanted to incorporate somehow too.
The theme was so fitting and our vision totally came to life, thanks to the help of a planner I used starting about a month and a half before Jet's birthday. We worked together to make sure vendors were secured, everything was ordered and invites were sent. We use paperless invites sent through Evite! I started pinning some stuff to my Pinterest board too to pull some inspo. Rosie's first birthday was a rose garden theme, so this was our first boy birthday party we've had to plan. Needed all the help we could get!
Sharing party details below to give y'all some ideas if you're looking to throw a golf themed par-tee in the future!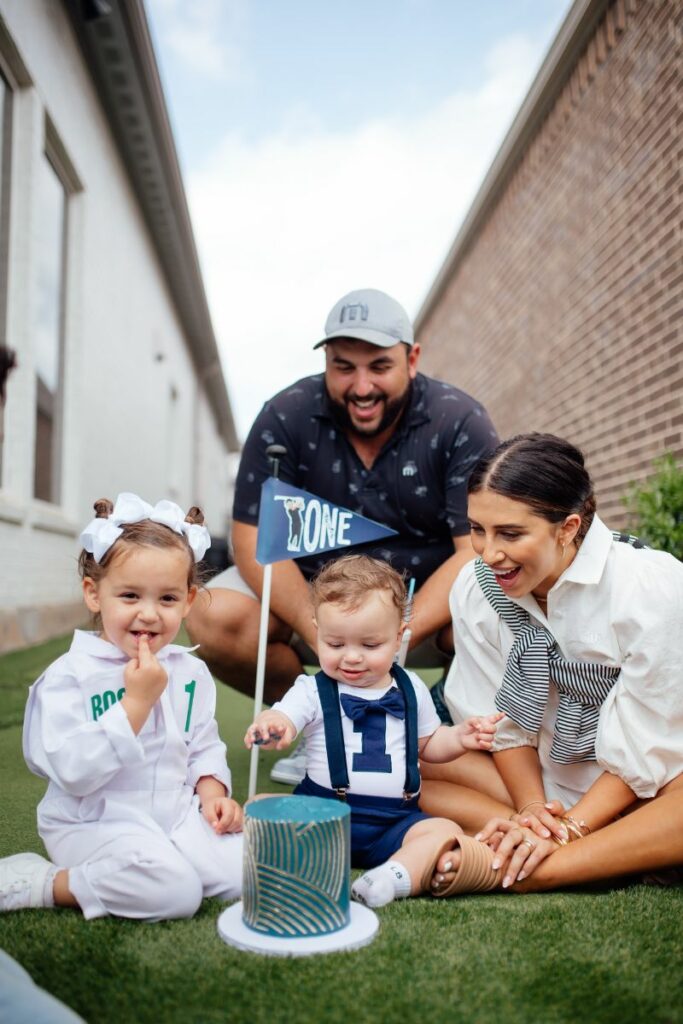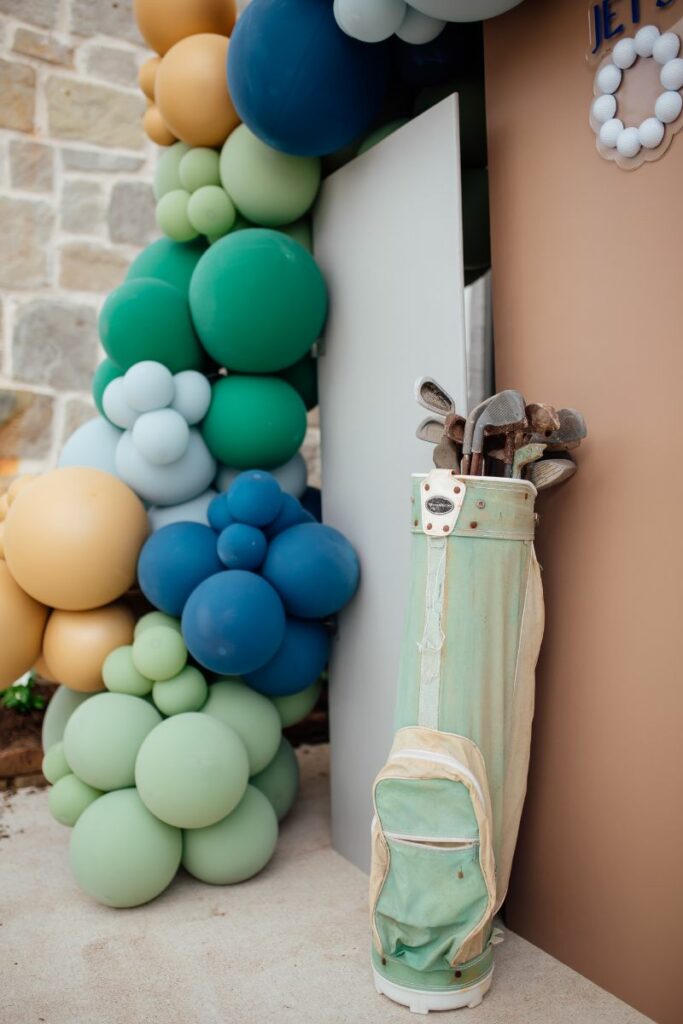 Vendors
Party Decor
Party favors:

We gave out these mini stuffed animal versions of Walter and these mini sensory bins for the kids

Partyware
One Year – 12 photo banner: ordered this and printed out a picture from each month over the past year! Totally recommend incorporating this into a first birthday party. Everyone loved seeing how much Jet has grown over the past few years, plush it's fun to just scroll through your photos when picking them to take a trip down memory lane!
Repurposed some gold frames like these that we've had since Rosie's birthday to display more photos of Jet around the house
Added a bunch of golf tees to some vases for extra decor on the mantle!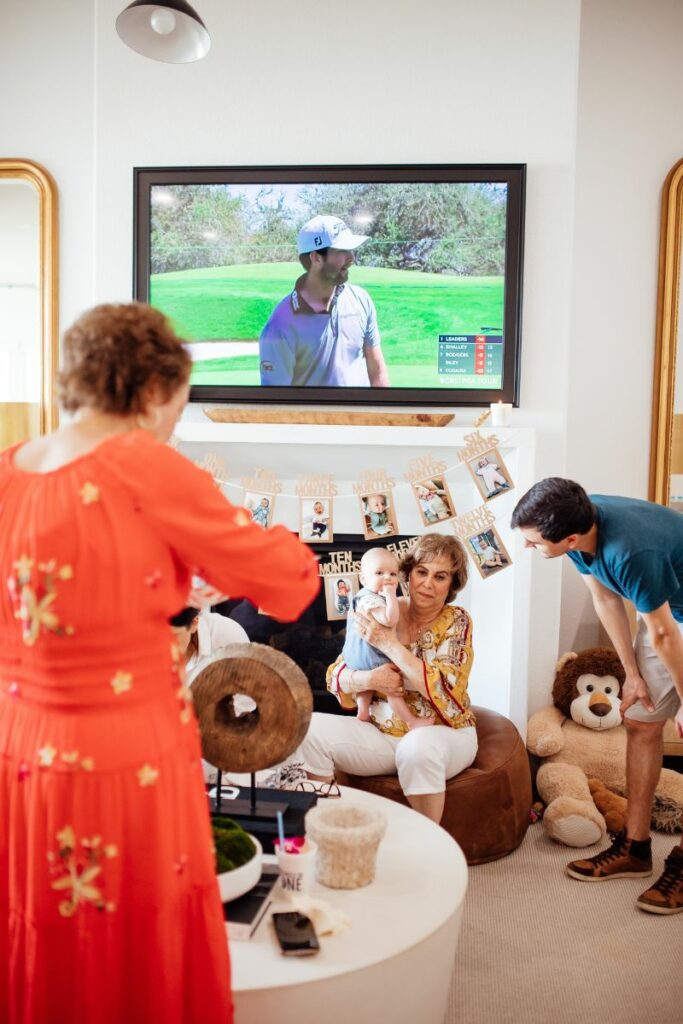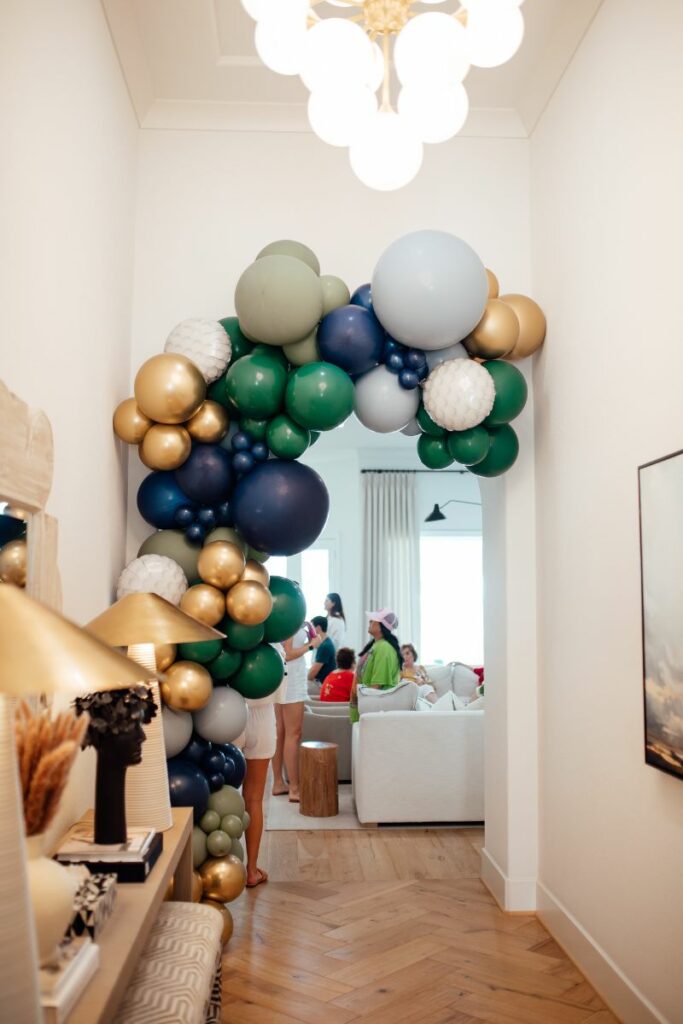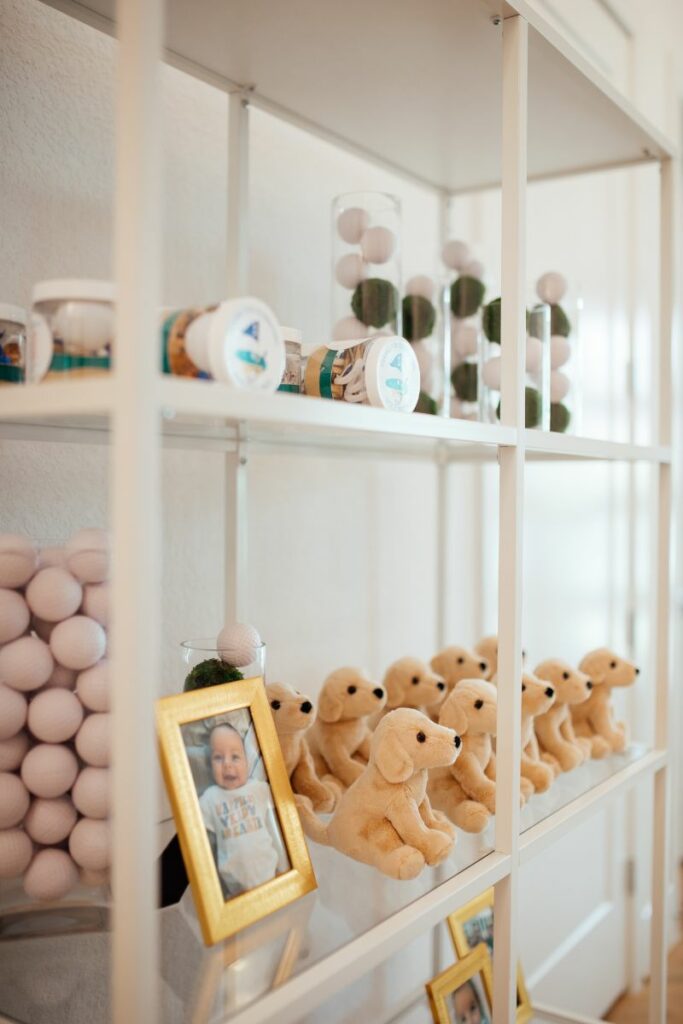 Outfits
With the Masters wrapping up right before Jet's birthday, we had the idea to dress him in a green little Masters blazer! We found this one on Etsy for him, then added the hat and this onesie/suspender set from Katy underneath!
We decided to go with the caddy outfits for the rest of the fam, and found those on Etsy too! This one from Amazon would also work great too, and you could add a name patch on the back. We asked our guests to dress in country club/golf clothes and loved seeing the outfits people came wearing!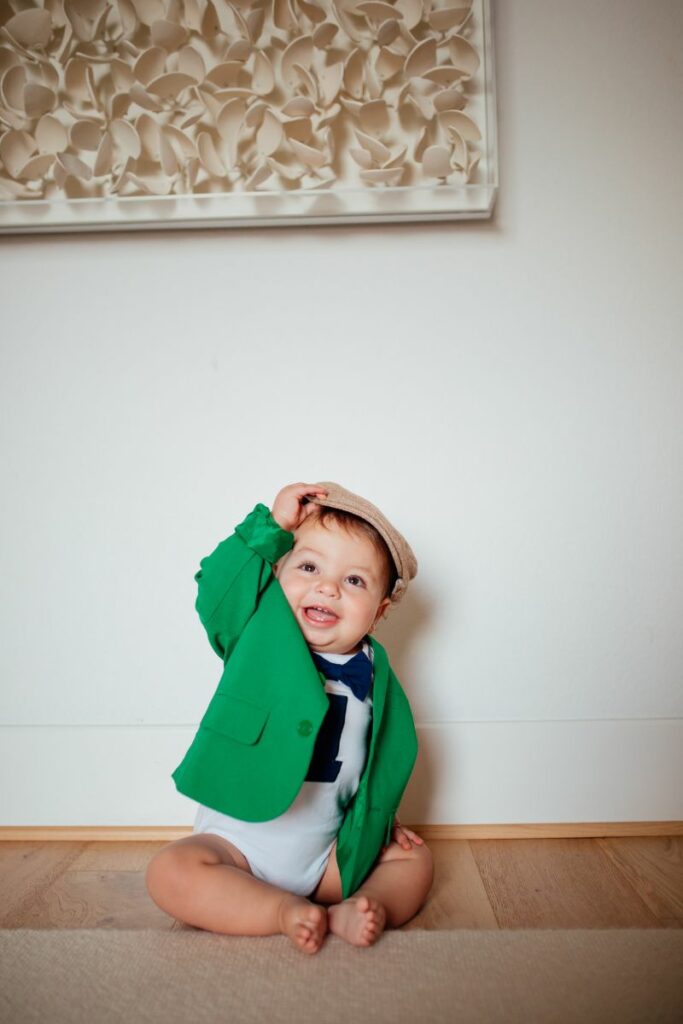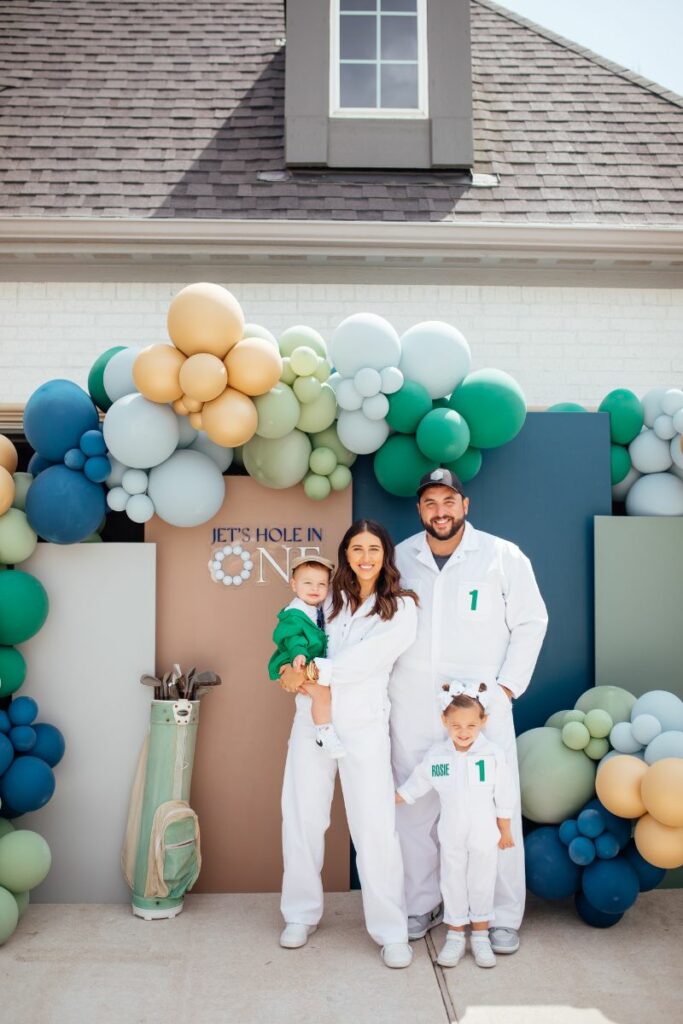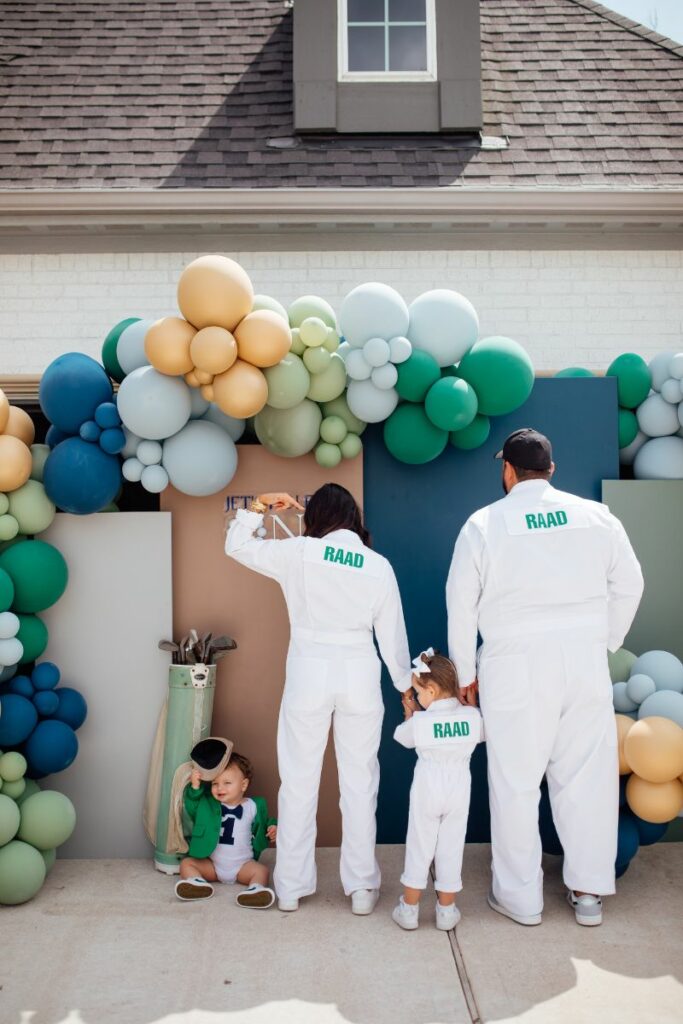 More Hole In One Party Decor