Looks I've Been Loving Lately From Walmart
We've been in full on Christmas mode over here in the Raad household, running from breakfasts with Santa, to couple's showers, trips and holiday parties. In the past, I wouldn't have thought to look on Walmart for dresses to wear to events, but recently they've been one of my go-to's! Found the most stunning pink dress to wear to our friends' couples shower the other weekend and y'all loved it. Looked on Walmart the other day and found a few additional cute jackets, sweaters and other pieces that I have my eye on. Feel like I would get a lot of use out of them for the rest of the winter! Which piece in this post is y'alls favorite?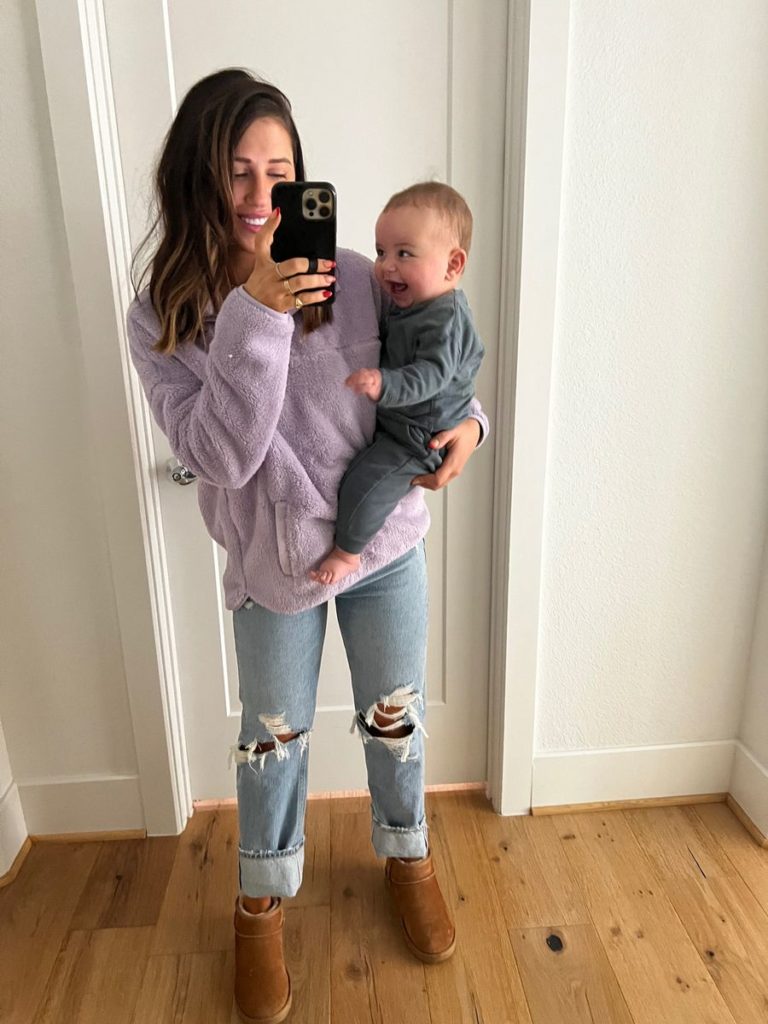 Fleece Pullover (medium)
There's just something so cozy about wearing a fleece pullover in the winter! These are one of my go-to's for running errands in or hanging out. Easy to wear with leggings and sneakers or jeans and UGGs!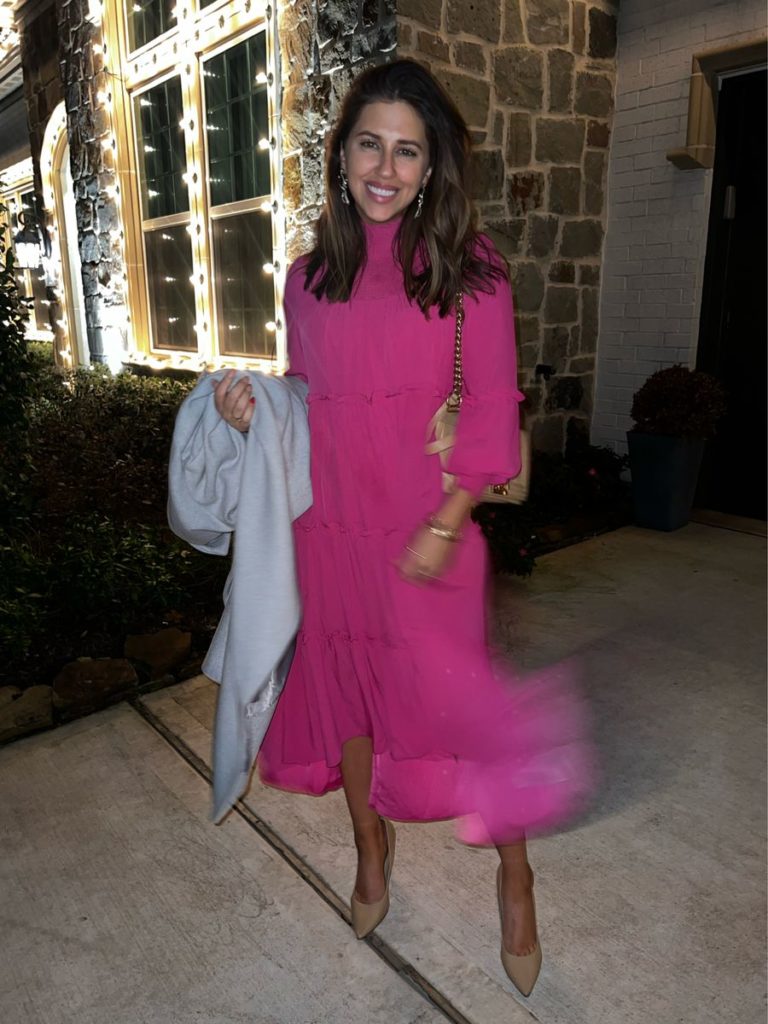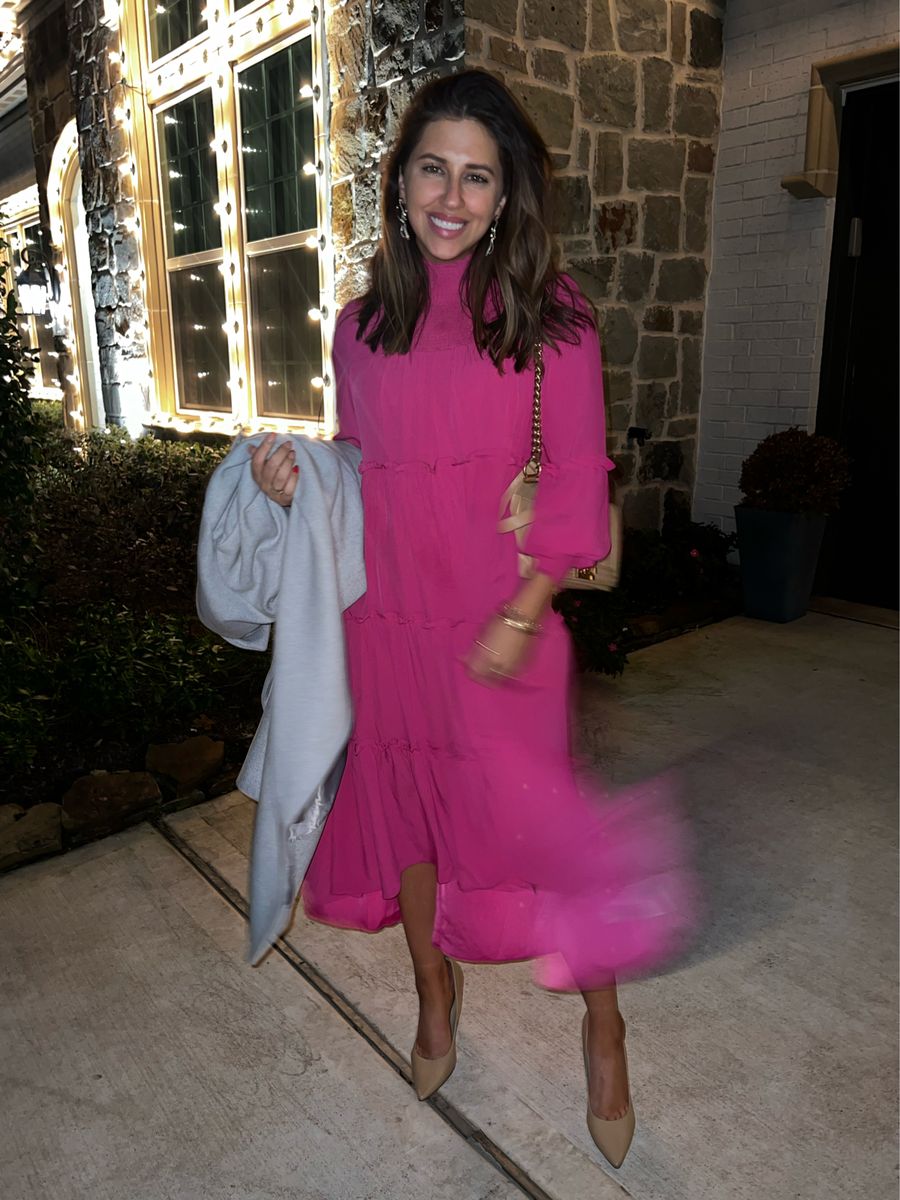 Dress (medium)
Wore this dress to a couple's shower the other weekend and was so impressed by it! The color, the fit and the length is perfect–I received so many compliments when I wore this! Also comes in a couple pretty prints too.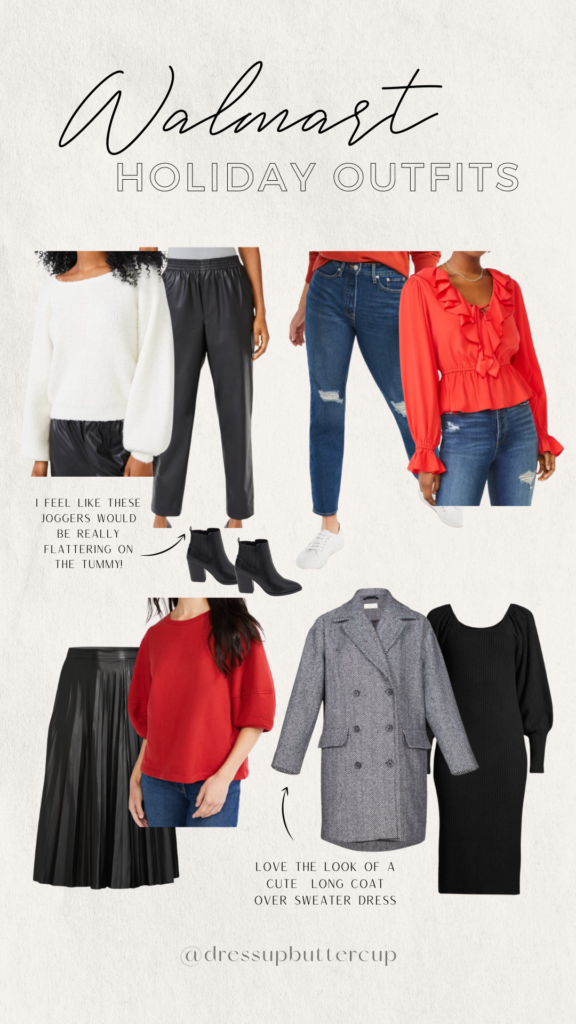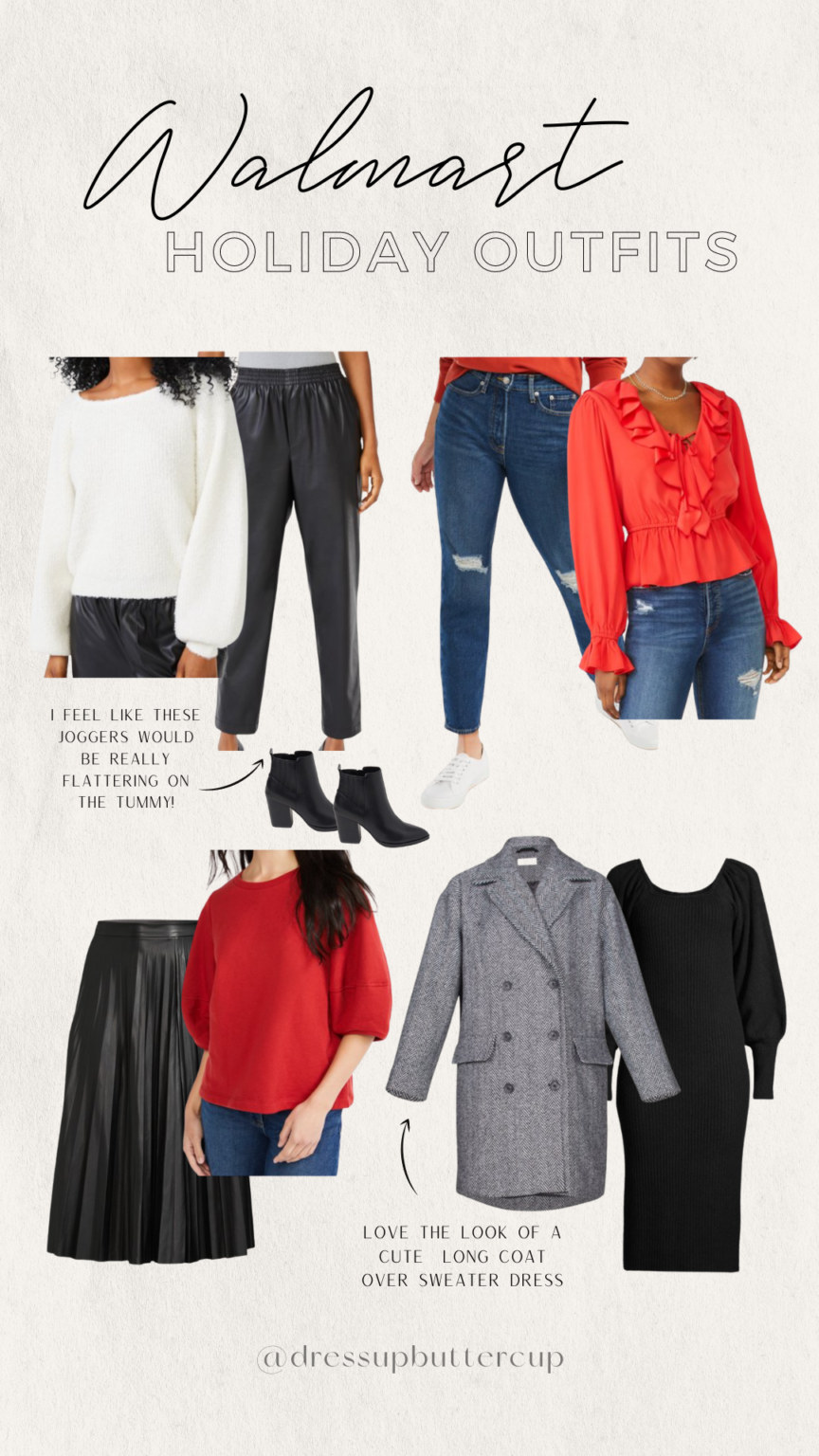 Sweater | Leather Pants | Booties | Jeans | Blouse | Leather Skirt | Red Top | Coat | Sweater Dress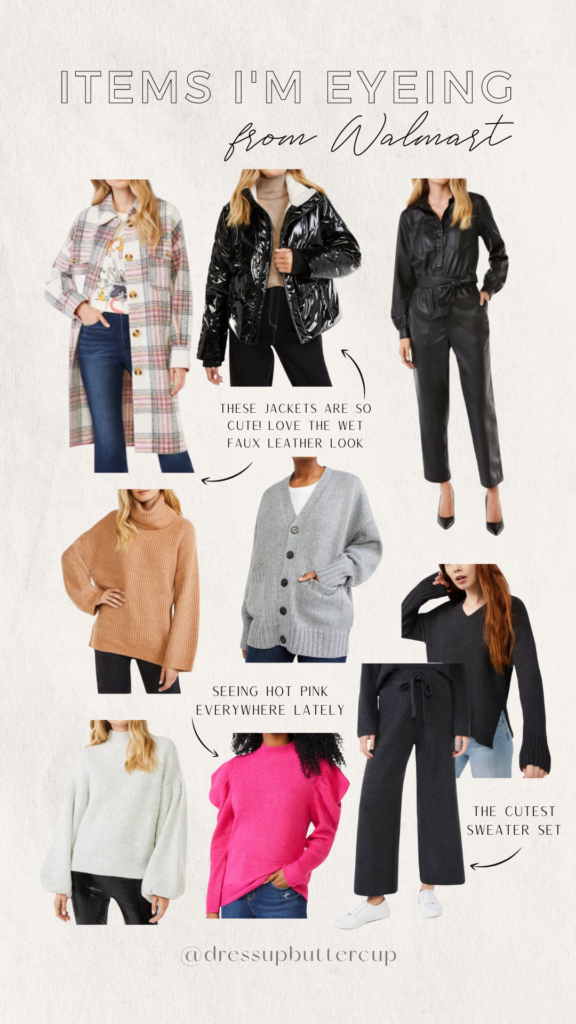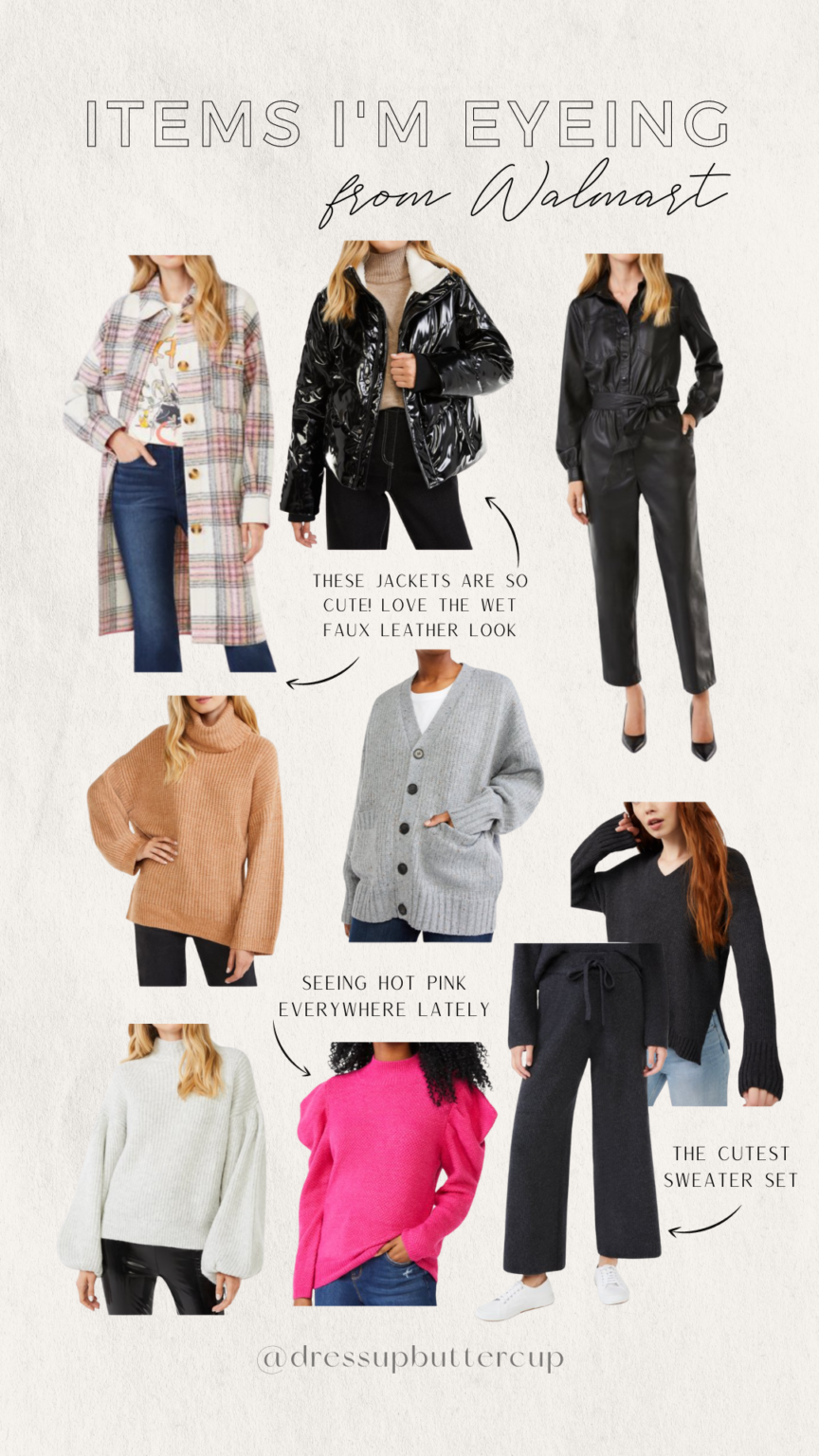 Plaid Shacket | Wet Leather Jacket | Leather Jumpsuit | Turtleneck | Grandpa Cardigan | Balloon Sleeve Turtleneck | Pink Sweater | Sweater Top & Pant Set
Thank You Walmart For Partnering On This Post!