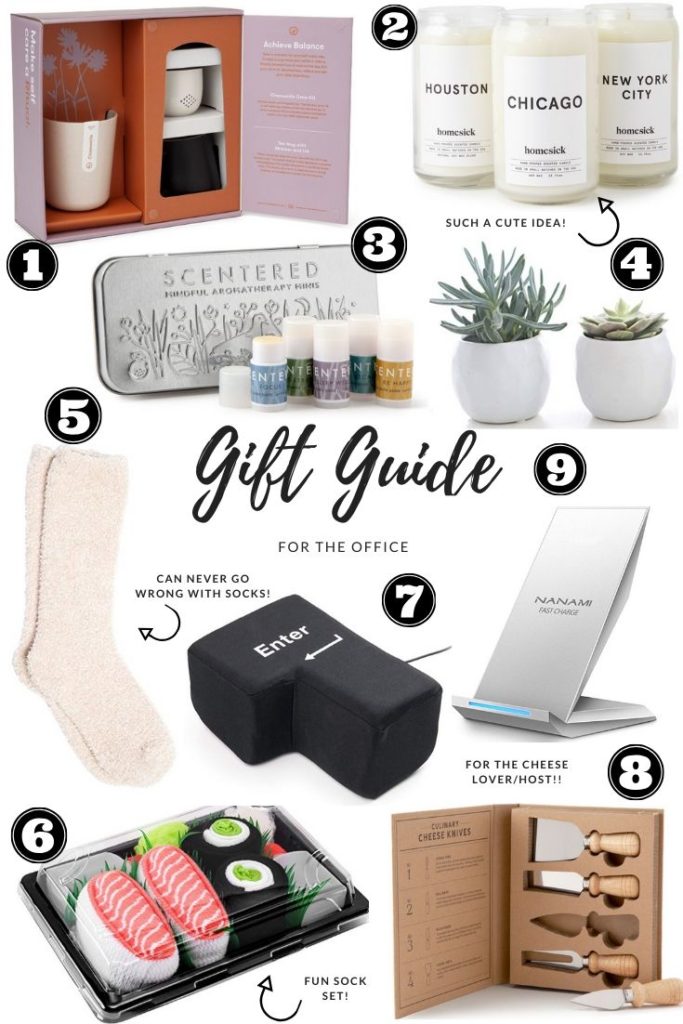 1. Chamomile Set: Such a unique gift set! You grow your own chamomile for your tea!
2. Candle: These are so cute for co workers that are from out of town! (more cities/states here)
3. Aromatherapy Kit: These would be super cute to keep at their desk!
4. Succulents: Perfect plants for your desk! These actually come with the succulents in the pots unlike a lot on Amazon.
5. Barefoot Dreams Socks: You really can never go wrong with socks! I think the face socks would be perfect as well!
6. Sushi Socks: Another cute sock idea!
7.Super Sized Enter Key: Such a fun gift! A stress relief for the office!
8. Cheese Knives: This would be a great set for any host or cheese lover in the office!
9. Charging Stand: Like that this is a combo of a stand and charger! I feel like I need one of these now.
Other ideas: