Recent Walmart Summer Finds
Summer is officially a week away (YAY!) although this heat wave in Houston has us thinking it's already August lol. We've been trying to find allll the ways to cool off and keep the kids entertained this summer, whether it's the splash pad, swim lessons is on our friend's pool or a trip to the waterpark with my aunties. Gotta stock up on all the clothes and toys for the kiddos and their activities this summer, so looked on Walmart the other week and placed a good order I wanted to share with y'all! Discovered a few really cute swims from Scoop, a cute and comfy yellow set, and am adding some of their outdoor toys like pool floats and a slide to my cart for Jet and Rosie! What was the best thing y'all found from Walmart recently?!
Full Walmart Order Here!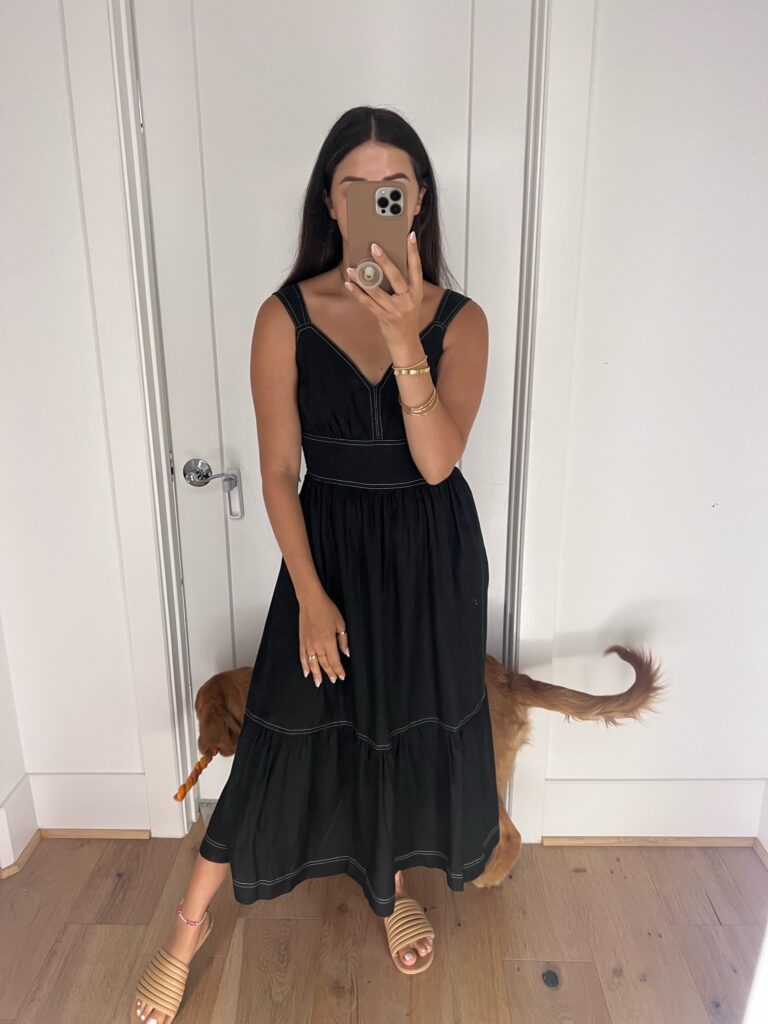 Scoop Linen Blend Maxi Dress (S)
Scoop is one of my fav Walmart brands! I love maxi dresses for the summer and actually don't have too many black dresses, so added this one to my cart when I saw it. It's linen blend so really lightweight and I loved the contrast with the lighter colored stitching on this.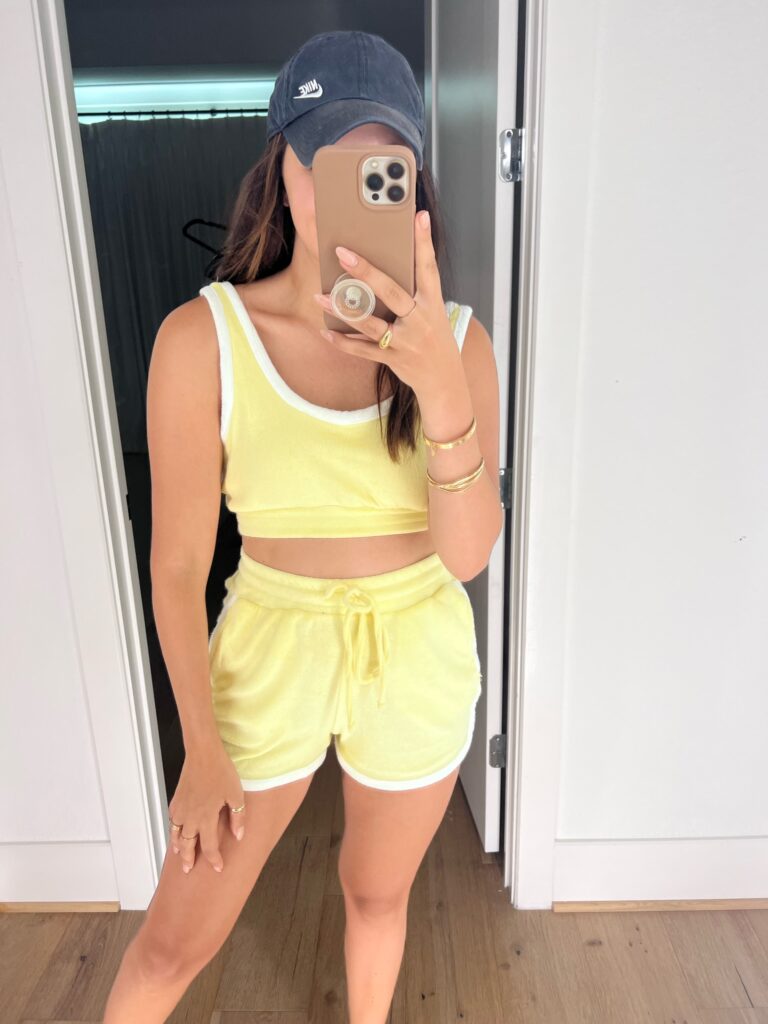 No Boundaries Cropped Tank Top and Shorts Set (M)
This yellow set makes me so happy!! Not only is the color so cute, but this terry cloth material is so comfy. I like that the shorts are high waisted and that the top has built in cups! I don't usually need a lot of coverage in the boobs, but this set would be great for someone who likes a little more support and typically wear a sports bra with padding!
No Boundaries One-Piece Swimsuit with Sash (M)
No matter your shape or size, I truly don't think you can go wrong with a black one piece swim!! This one is really simple but has a tie around the waist to give some shape. It has a higher cut and slightly cheeky bottom but not too showy. Would definitely work for all my mamas out there!
Scoop Women's Eyelet Blouse with Long Sleeves (M)
This oversized eyelet shirt comes with a slip underneath so not see through and has such cute little tie wrists! Would be cute with jeans or shorts!
Outdoor Summer Finds
Thank You Walmart For Partnering On This Post!