NORDSTROM ANNIVERSARY SALE '23
Y'all know I get so excited for the Nordstrom Anniversary Sale every year, and this year is no different!
The release date for specific items varies based on your access level. Here's all of the 2023 access date info: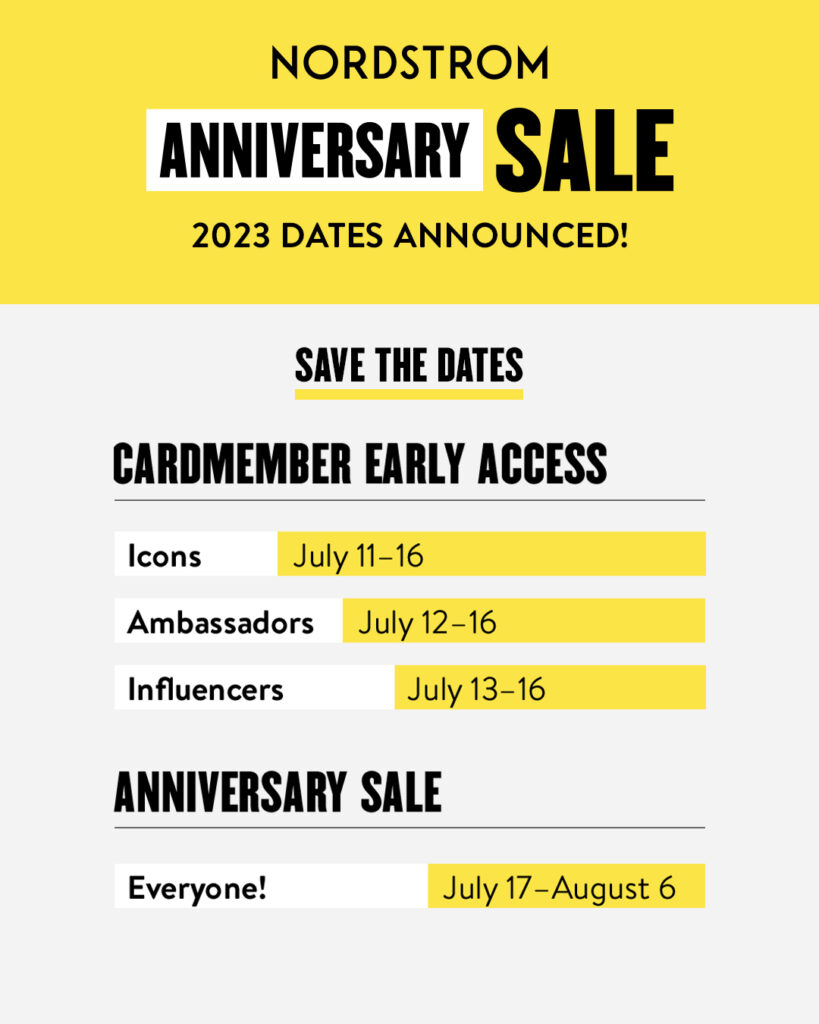 All of my picks for the 2023 Nsale can be found right HERE.
Here's a look at a few of my favorites! Click each of the photos below to shop:
I'll be updating my collection all week with new finds as they come. Happy shopping!