NYC Recap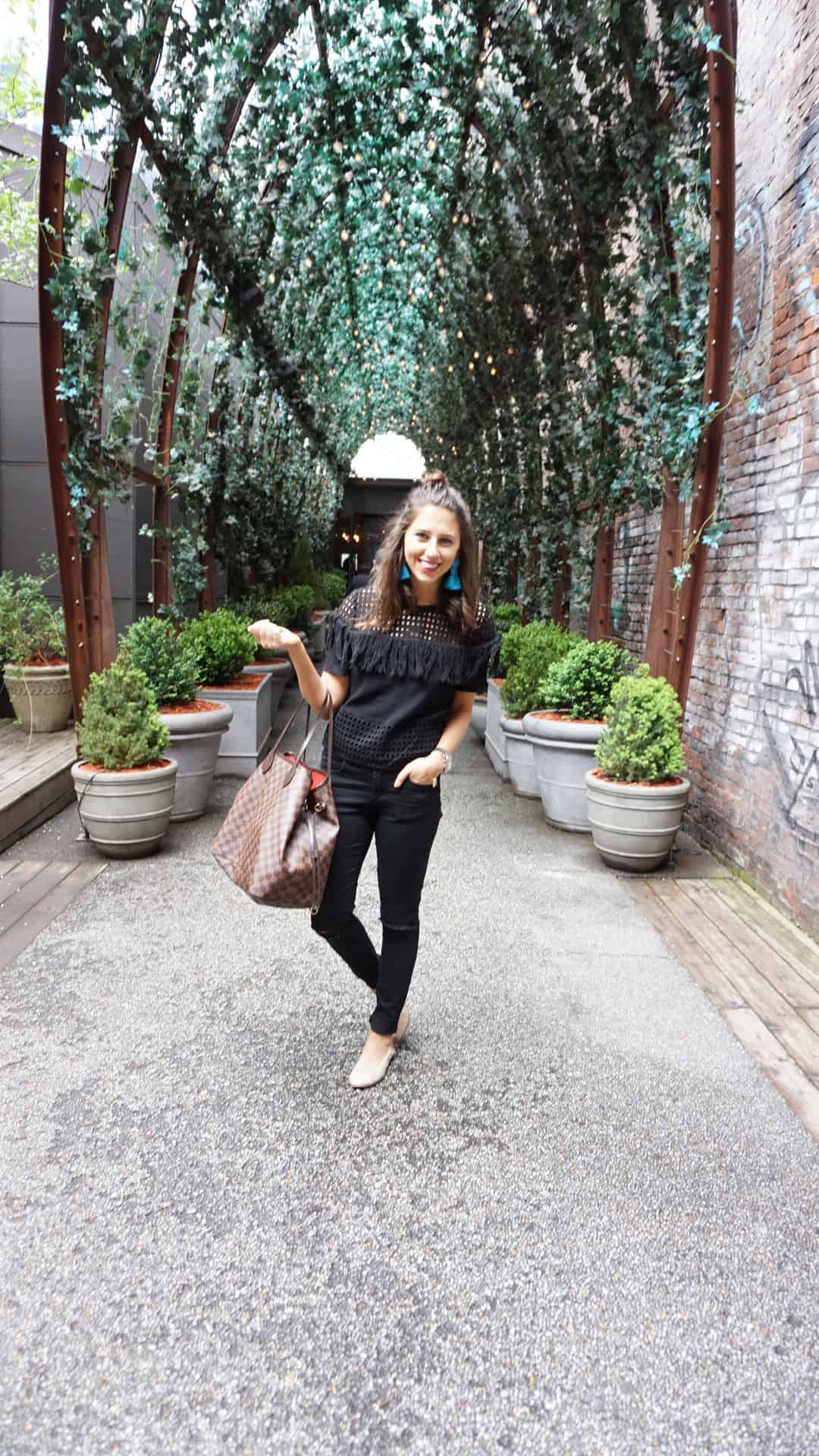 Jeans / Similar Top / Similar Earrings
Dress (maternity version) / Shoes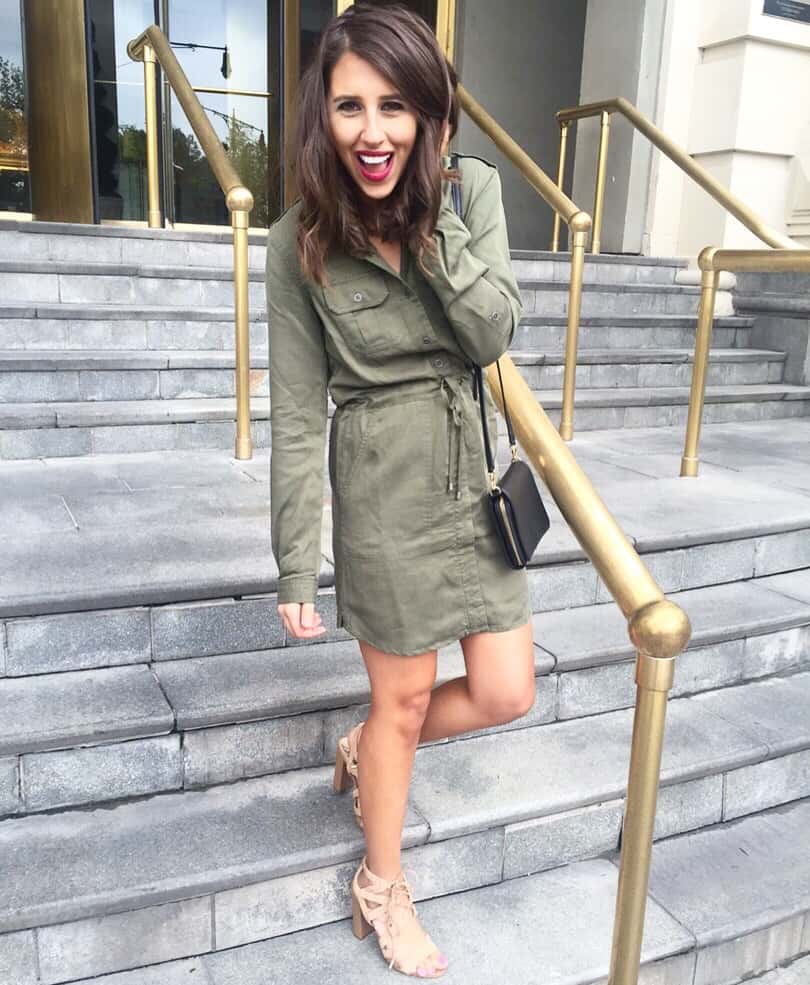 Stay:
Ritz Carlton (Battery Park)
– Excellent view of the Statue of Liberty and the One World Trade Center. At checkin I would recommend a high floor & choose your view point. They also provide a telescope in your room which was pretty neat. We had an amazing experience being our first time staying at the Ritz. Everything was so clean and the bed was dreamy!
Food:
-The environment is what really sold me on this place. Chandeliers everywhere in a garden room – it was so dreamy. Steak and eggs was the winner at the table and my lobster salad was sadly a bust. The salad was a very small portion for a crazy amount. I was still hungry after lunch so we went to McDonalds.
Buona Journata (food truck by Maddison Square Garden)
– A variety of street food, typical food truck menu but one of our top food truck picks. Hubs really enjoyed his lamb plate.
– Of course we had to try Halal Guys. One opened in Houston and now I'm craving it. Yummy options but beware of the hot sauce. My mouth was literally in pain. I have never experienced hot sauce like that.
Attractions:
– Fiddler on the Roof. I'm not the best judgement for this show because I'm a five year old Disney lover at heart. We didn't get tickets early enough for any Disney shows so this one is what we ended up watching. It was funny and kept me entertained so if you're on the fence, I say go for it!
– Of course!
Coffee Shops:
– I had my first meeting at this place and oh my gosh talk about the perfect breakfast spot. Plenty of pastry options that all looked amazing. They also had a fruit/granola bar with lychee (my fav). I'm still craving it. I want to go back for this. They also are known for their hot chocolate so don't forget to try it out!
– YOU MUST GO. I died at the cuteness of this place. There isn't much room to sit and chat since it's connected to a book store / Club Monoca. The book store had a pop up flower shop set up with pretty blooms everywhere. What more do you want with good company, coffee, and peonies surrounding you. Highly recommend this one.
All in all we didn't do as much site seeing in the big apple this time around since the purpose of this trip was for Teds father. He was awarded the Ellis Island Medals of Honors for his amazing complishments. It was such a fancy event hence our outfits! They took us by boat to the island and was treated by a red carpet and the Army. We had a breathtaking view of Manhatten as you can see in above post. The night ended with a fancy dinner and on the boat ride back, a firework show by the Statue of Liberty ended the night.
Thanks babes for following along! & thank you for being patient with me on this post. It may look a little different than usual since I'm typing it on my phone. So sad my laptop wouldn't turn on yesterday so I'm taking it to the Apple doctor today! But first, Ashley and I are going to try Soul Cycle for the first time! We usually ride together at Life Time fitness so we are excited about this one!