A Formal Thanksgiving Outfit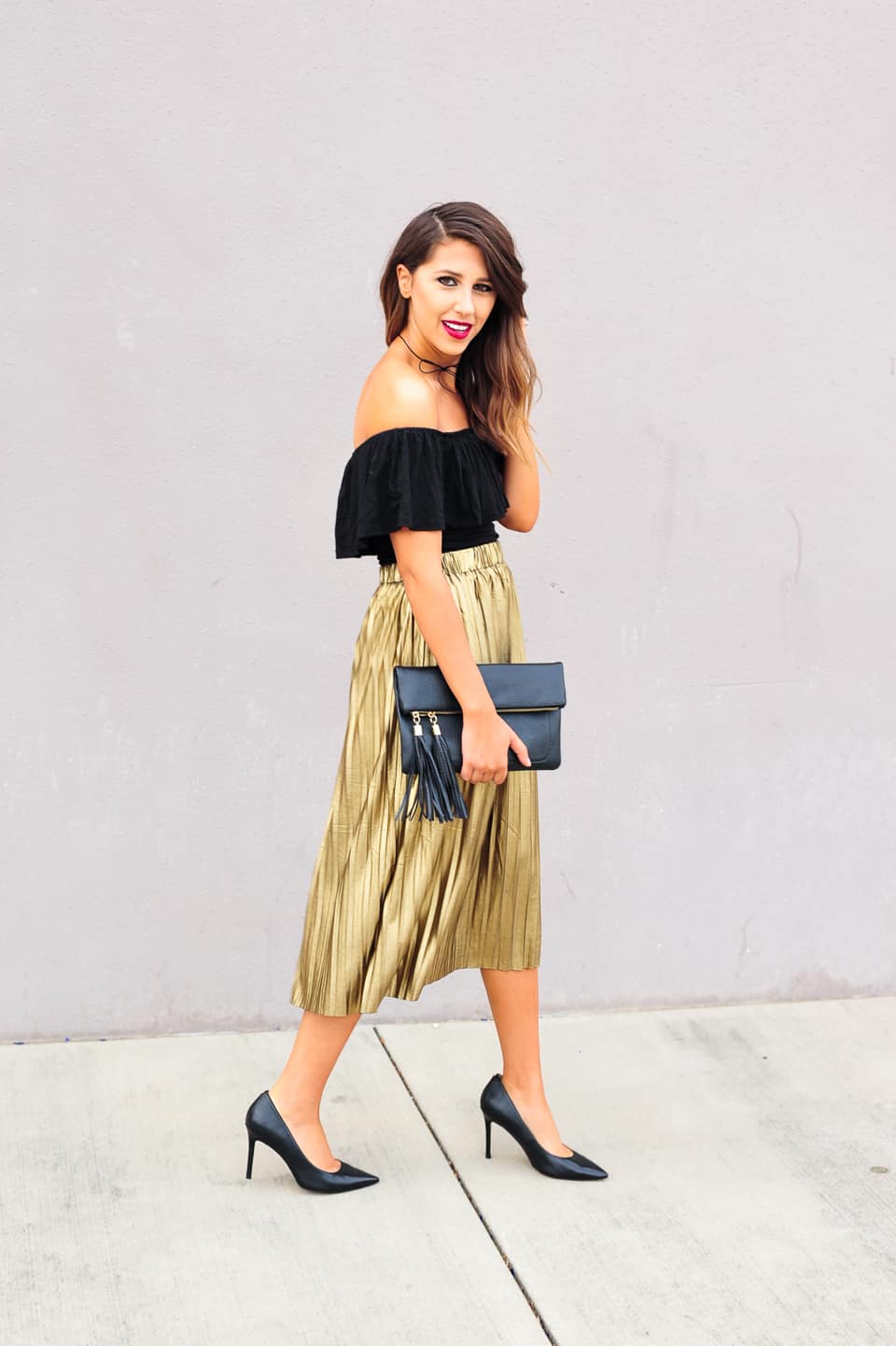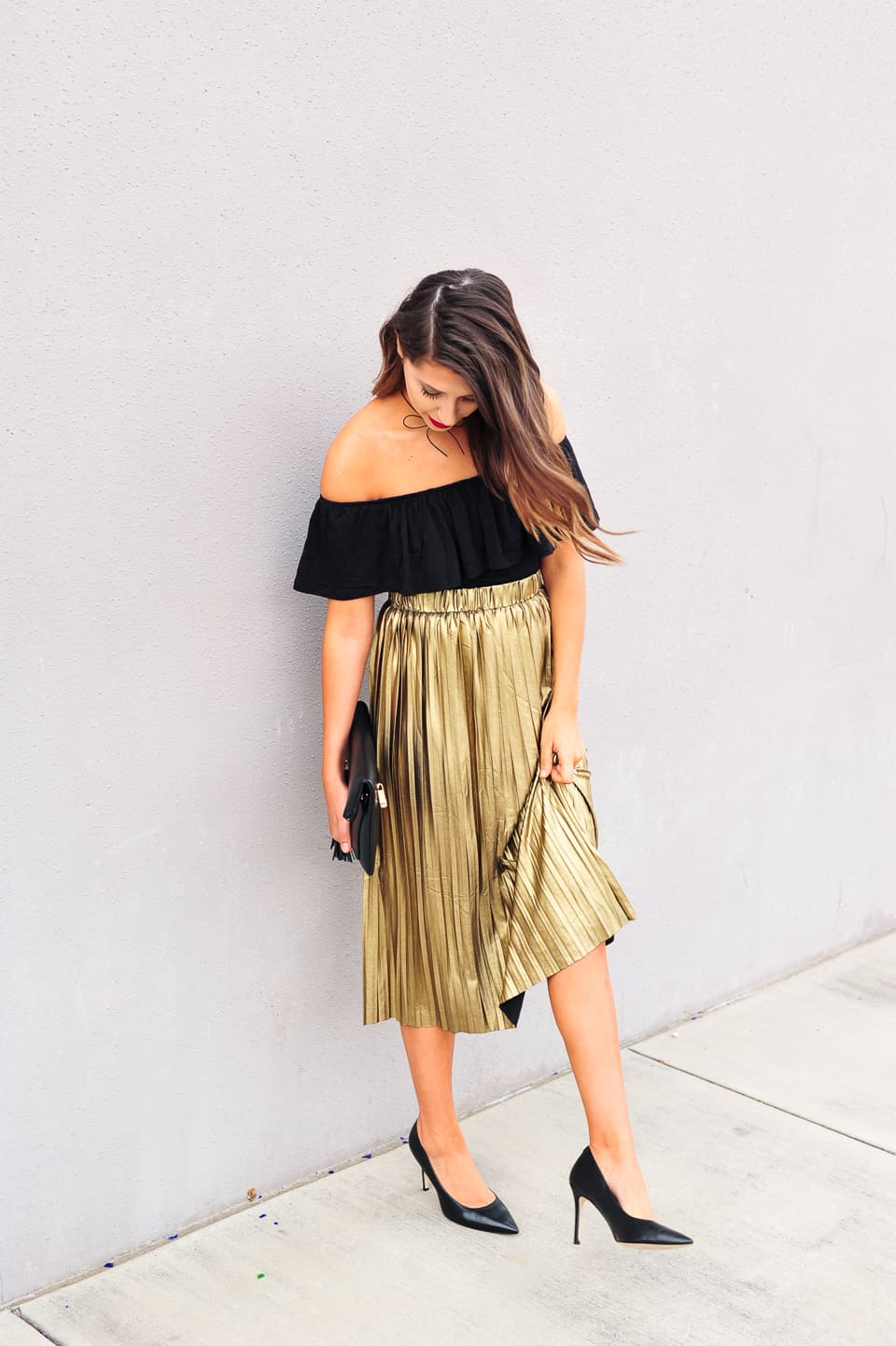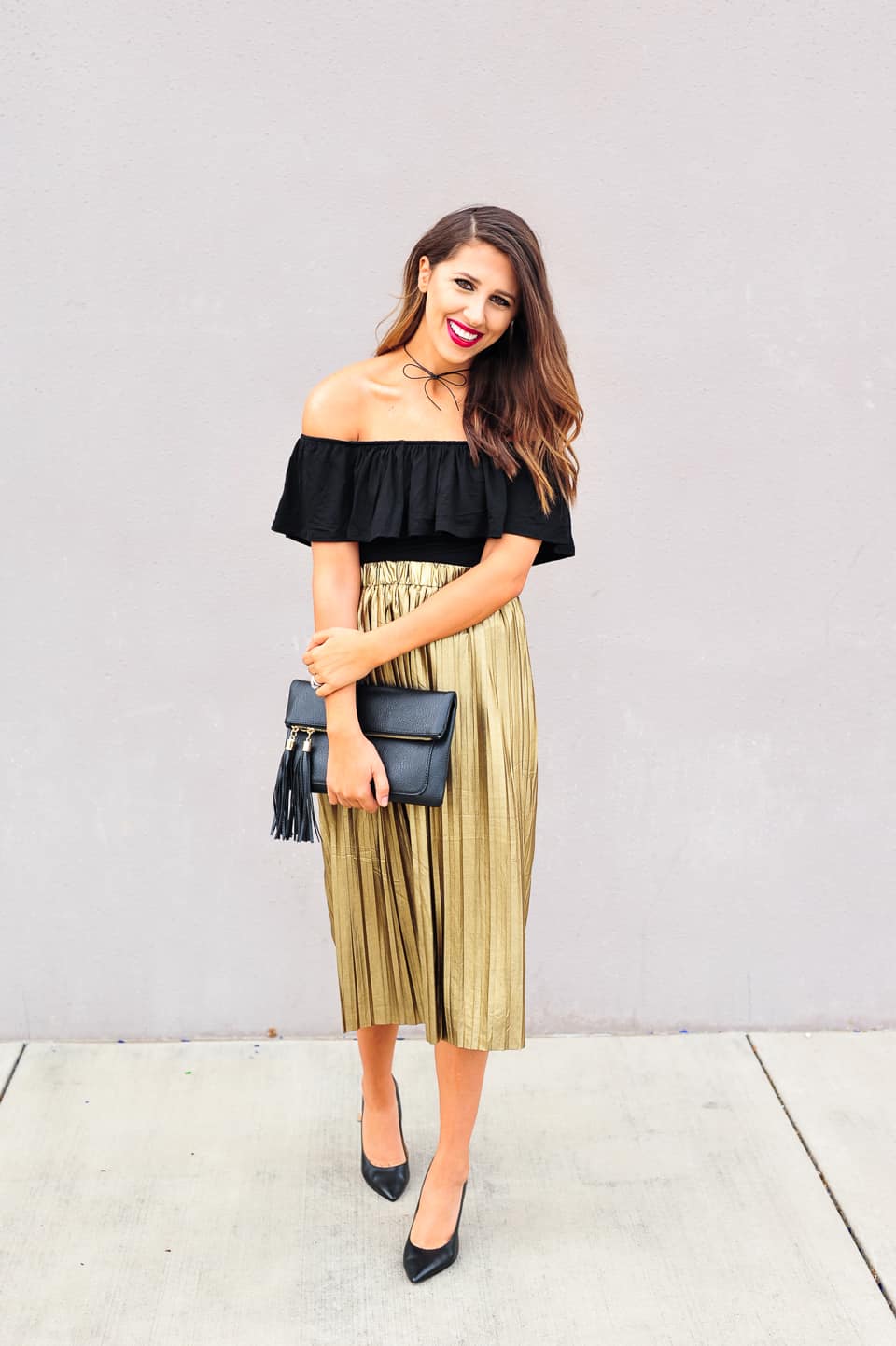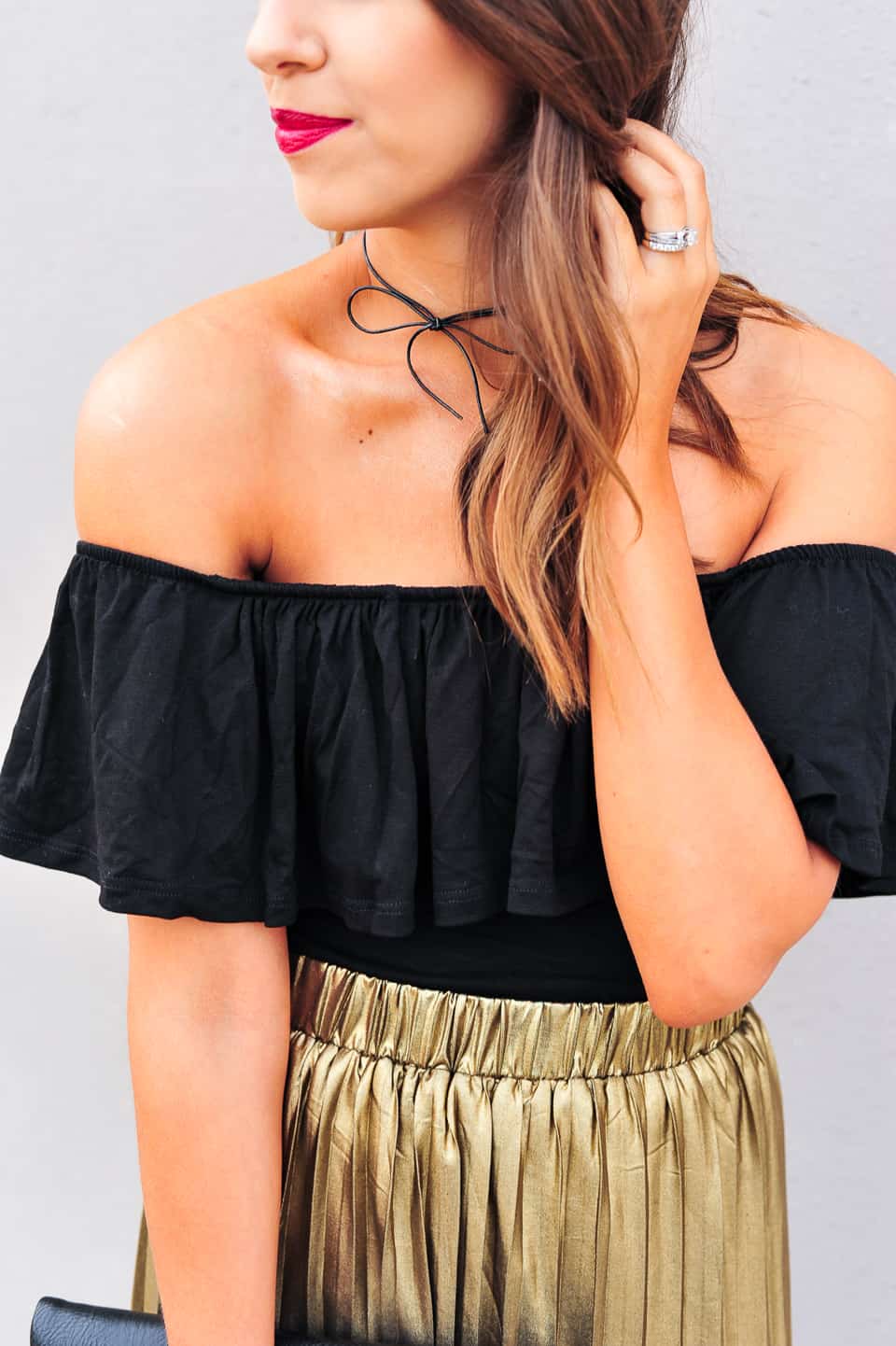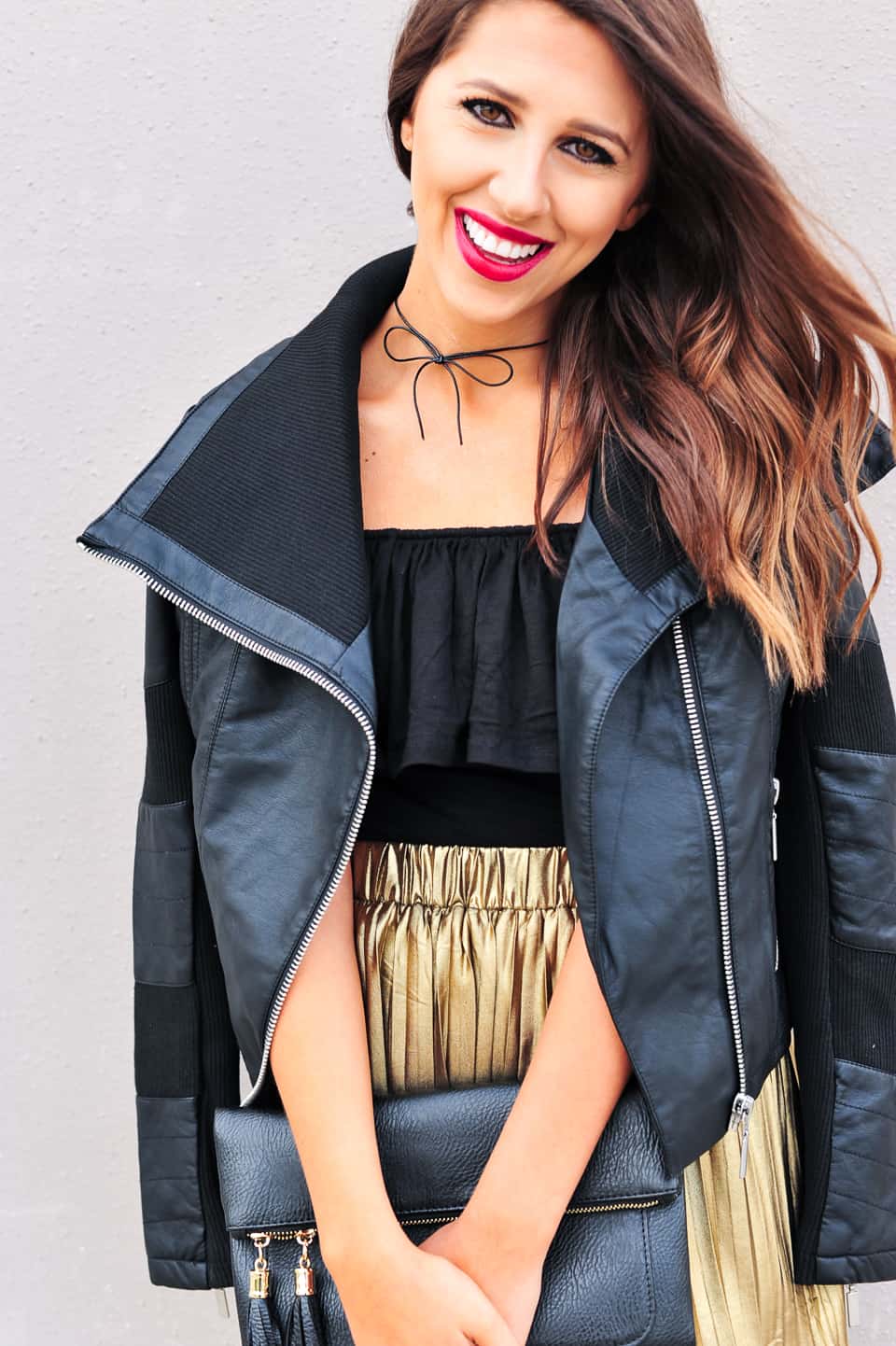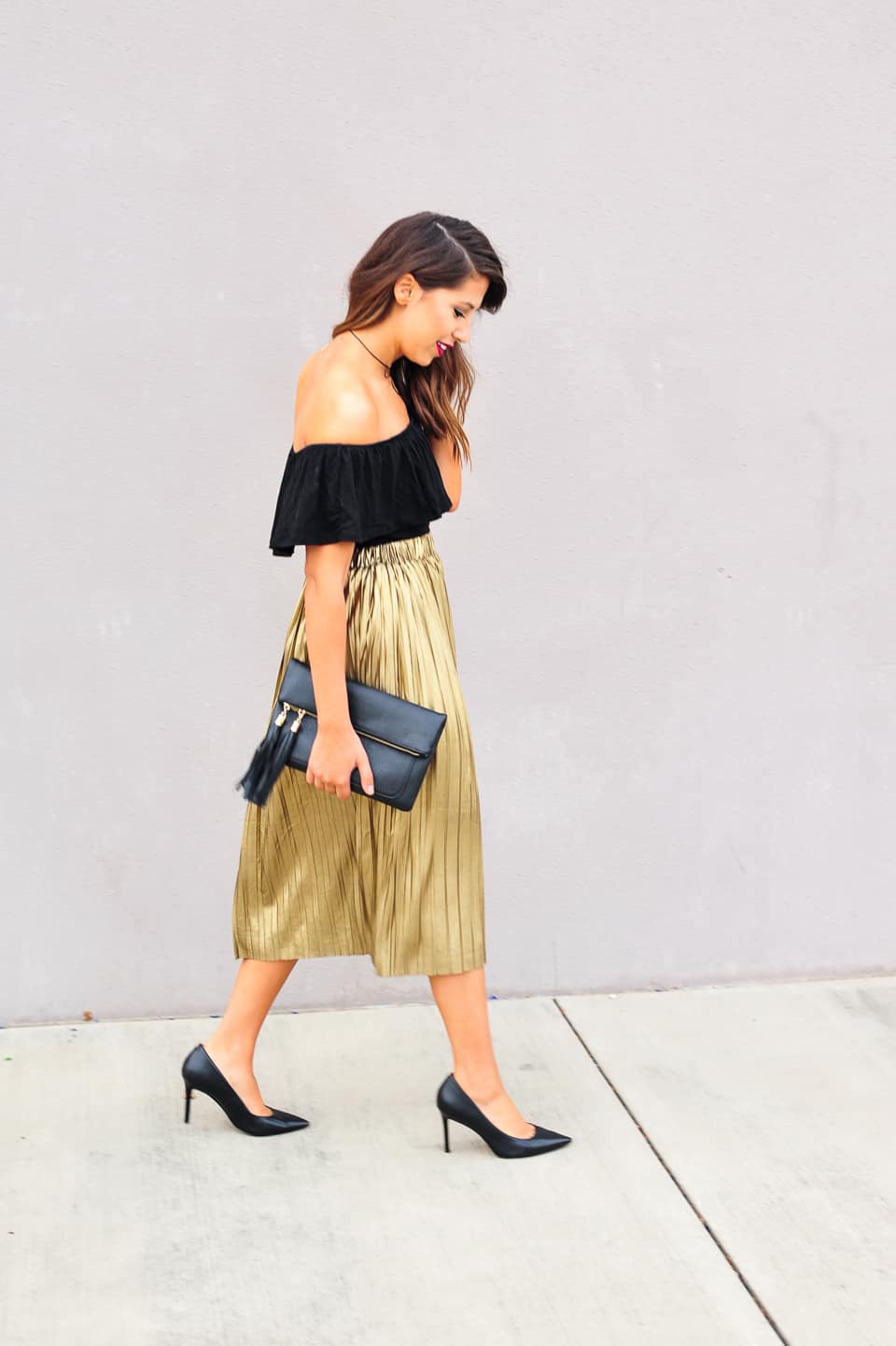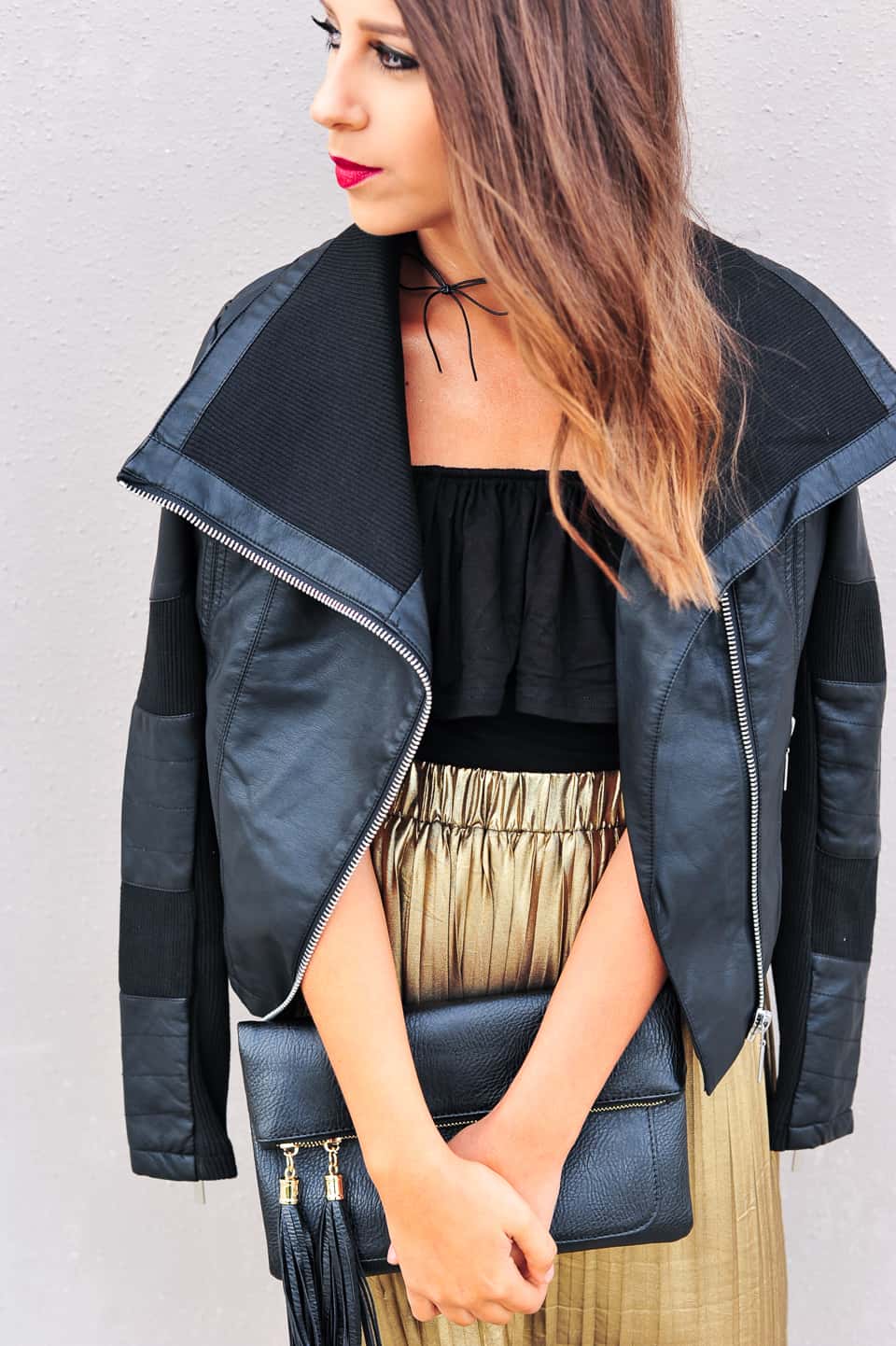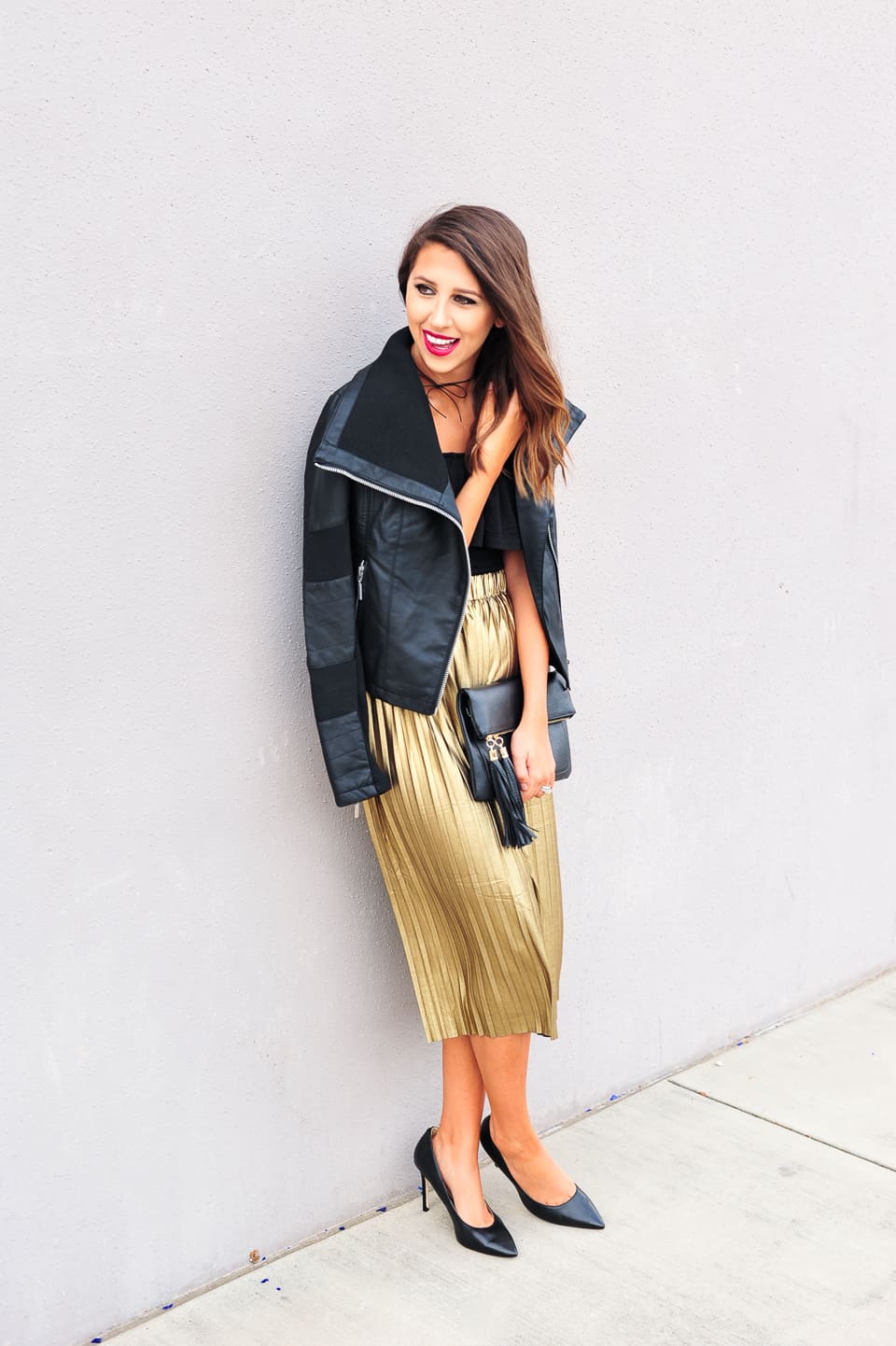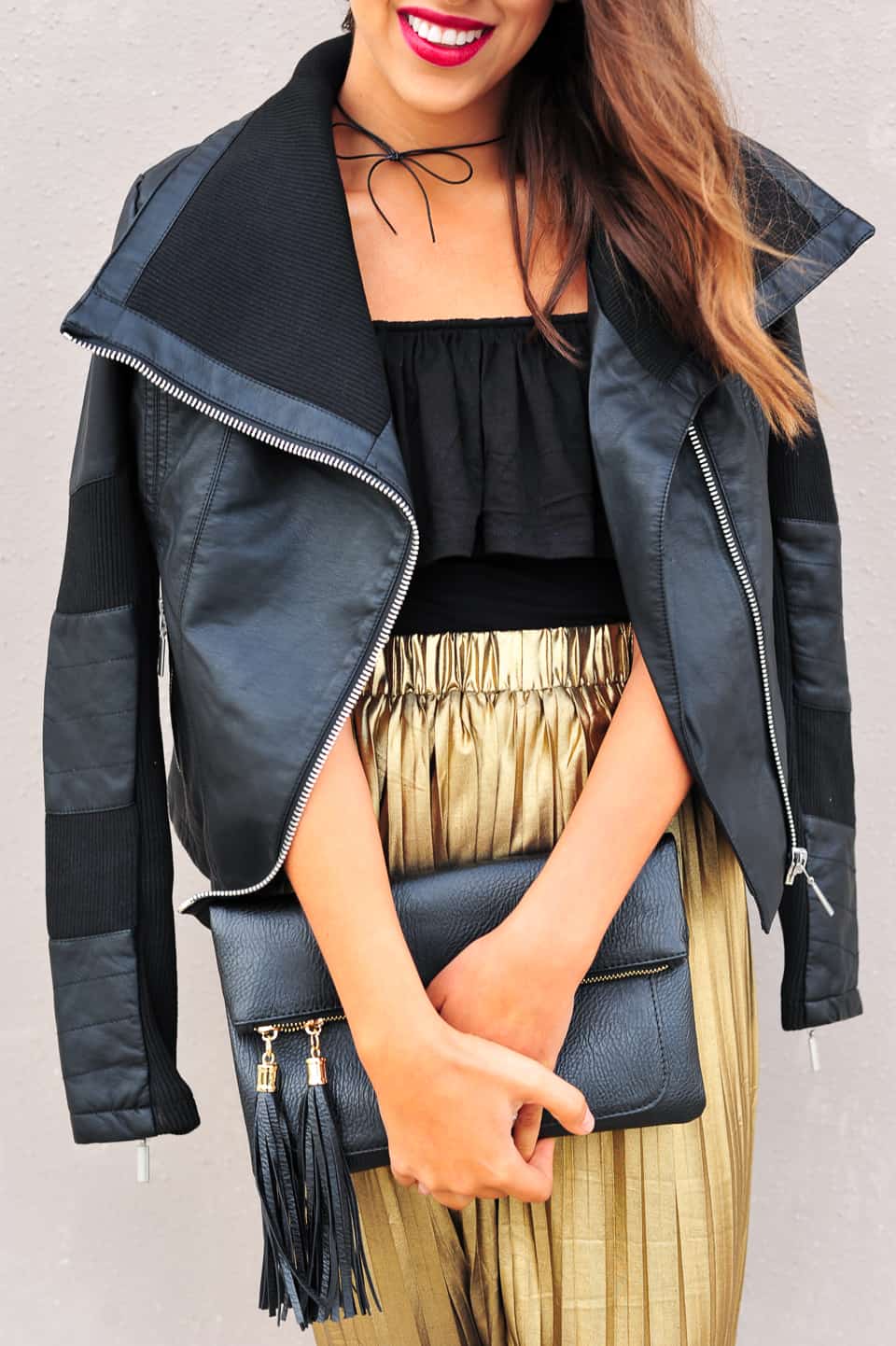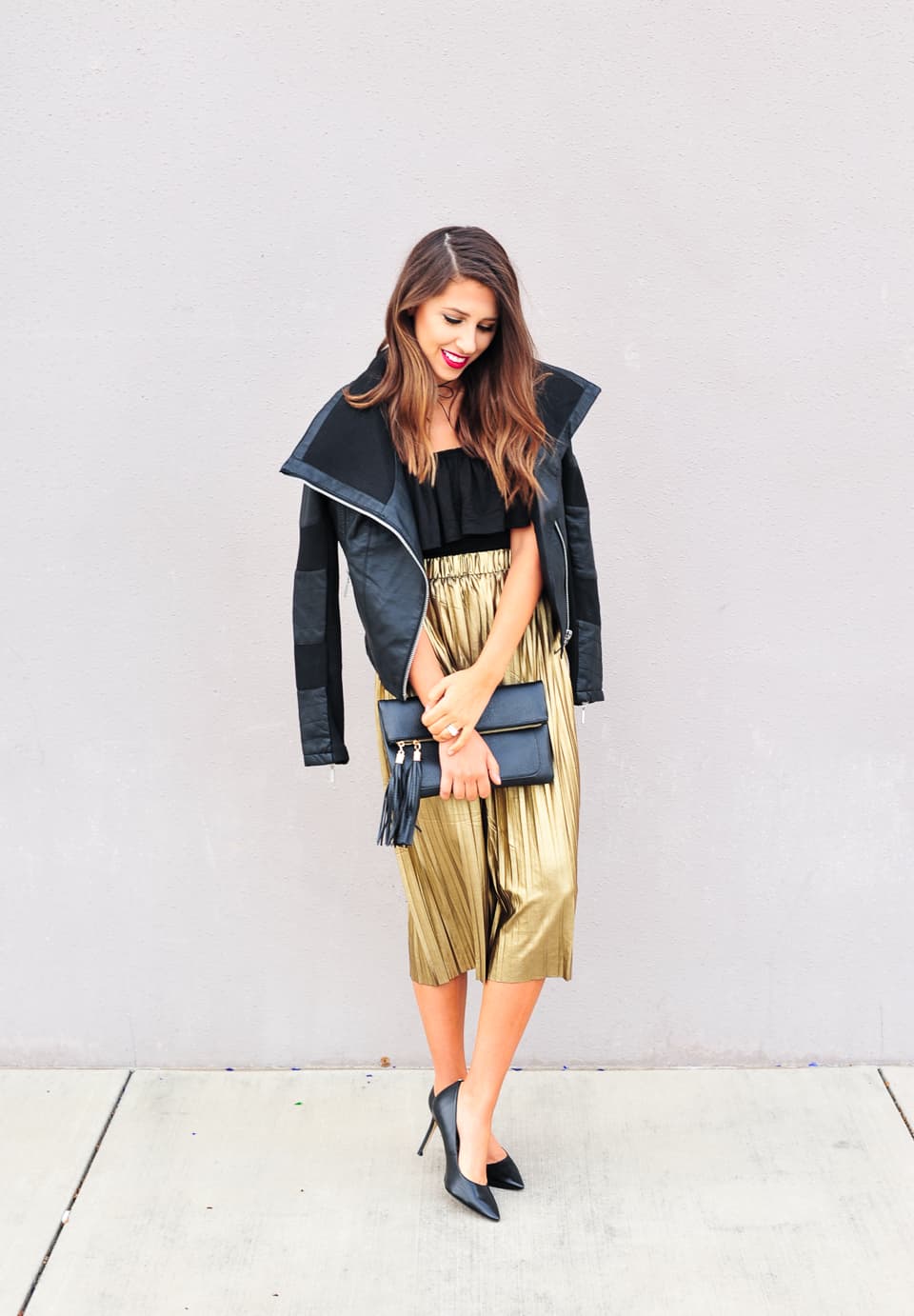 Skirt | Bodysuit | Leather Jacket | Bow Choker | Clutch (similar) | Similar Shoes
This is a continued post from Wednesday when I shared my Casual Thanksgiving look here!
Formal: For my over the top family – a gold pleated skirt is the perfect look to steal the show. Pleats are huge right now, and you can never go wrong with gold. It just instantly makes me smile! I paired this skirt with an off the shoulder bodysuit because hello when the turkey food baby comes, I'm golden. This little bow choker is the cutest accessory to complete this formal Thanksgiving look! I also added the leather jacket for you cooler climate babes that would freeze to death if you had bare shoulders. Luckily in Houston, we haven't had that problem yet! You can find both looks and the full post together on Francesca's blog post here.
I would love to learn what side of the family your Thanksgiving falls under?! This year is bitter sweet since the hubs and I have decided to skip out on Thanksgiving this year. We thought it would be the perfect opportunity to head to Australia instead (eek) so I hope you eat lots of turkey and enjoy time with your loved ones for me!
Oh & HAPPY 11/11!! Eek Ted proposed to me 5 years ago on this day (11/11/11). I seriously need to share with y'all our engagement pictures because they crack me up. I had tears and snot all over because I was so shocked. 11:11 make a wish was so our thing. I for sure will