A Casual Thanksgiving Outfit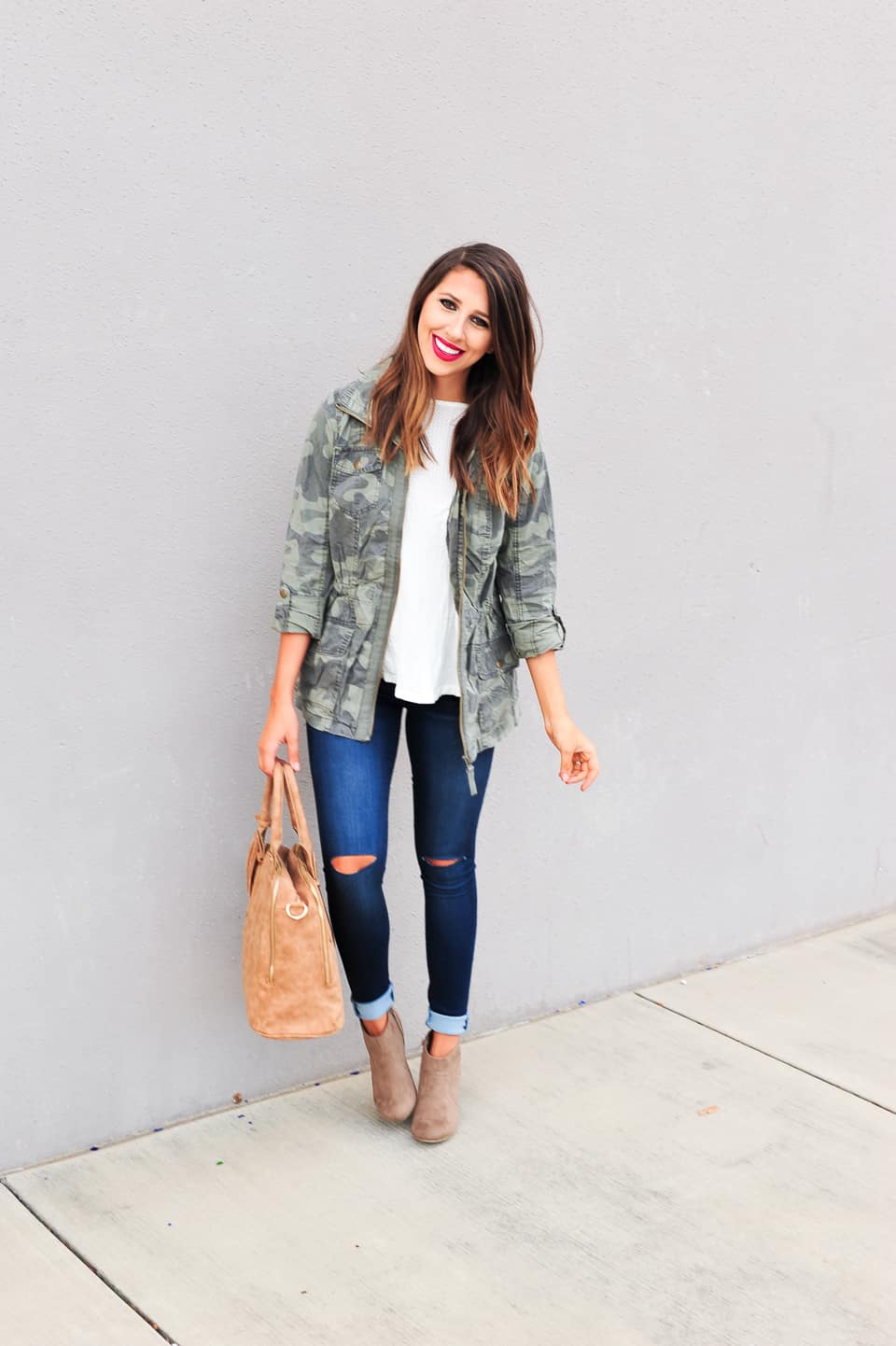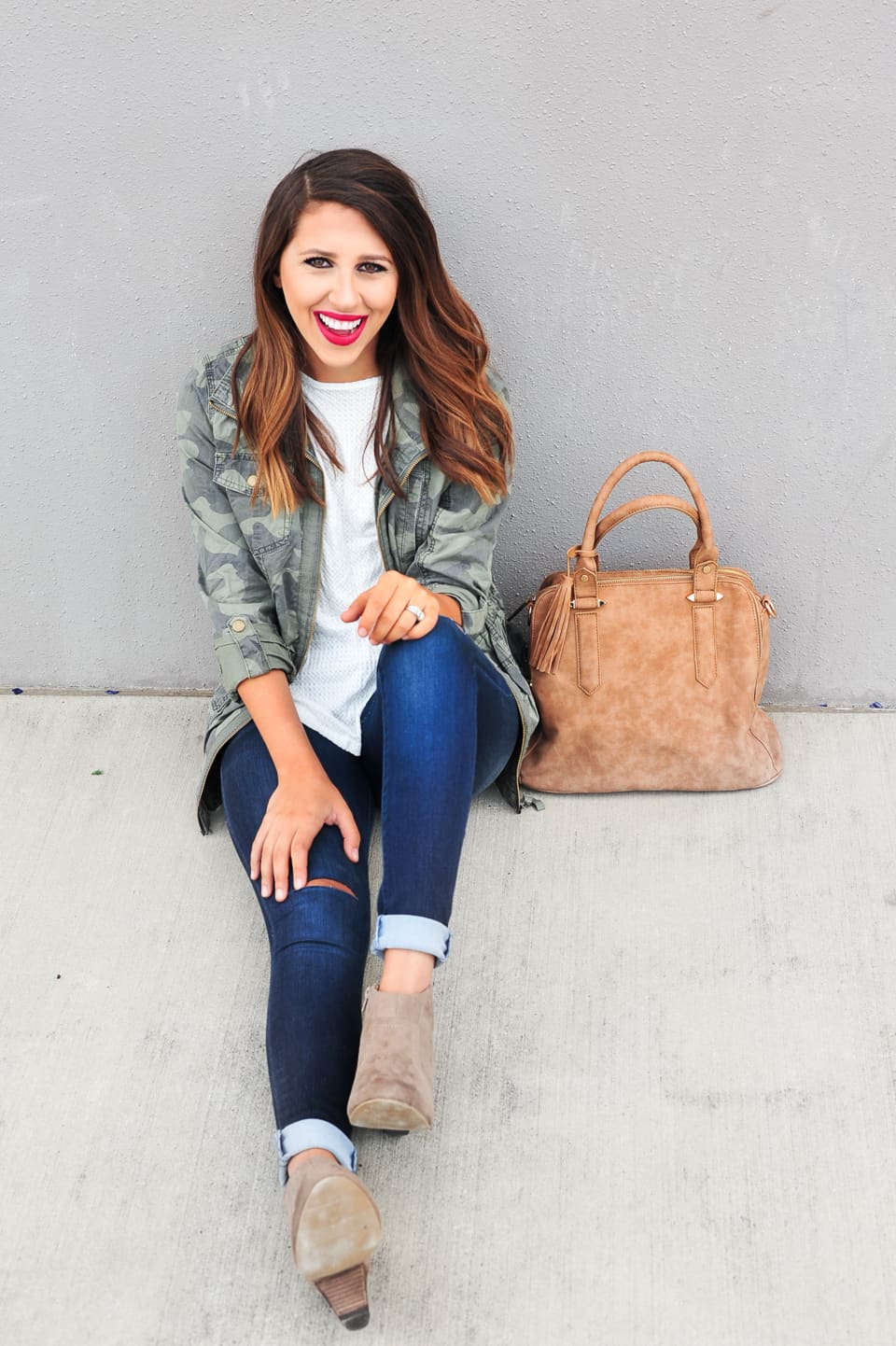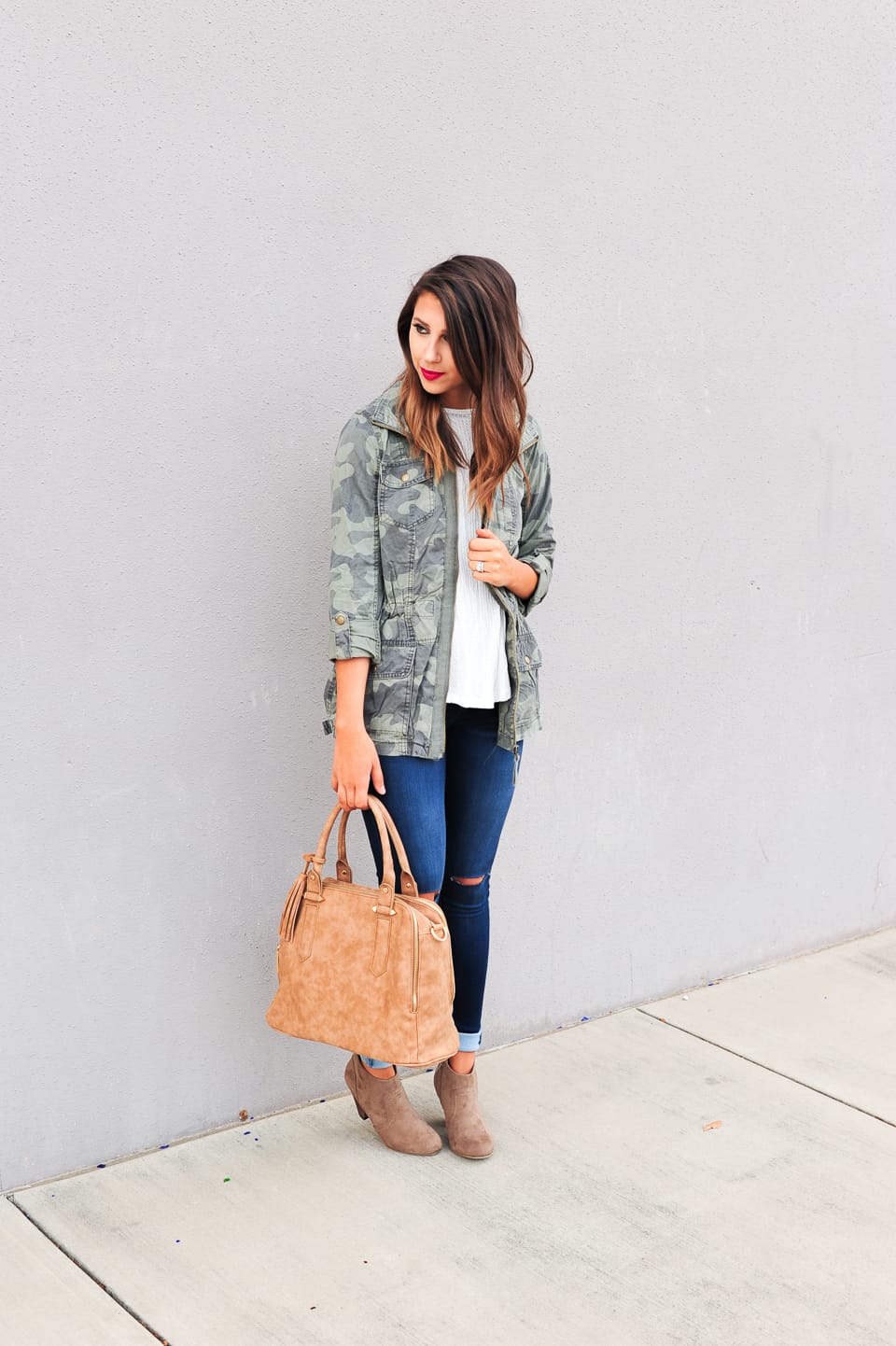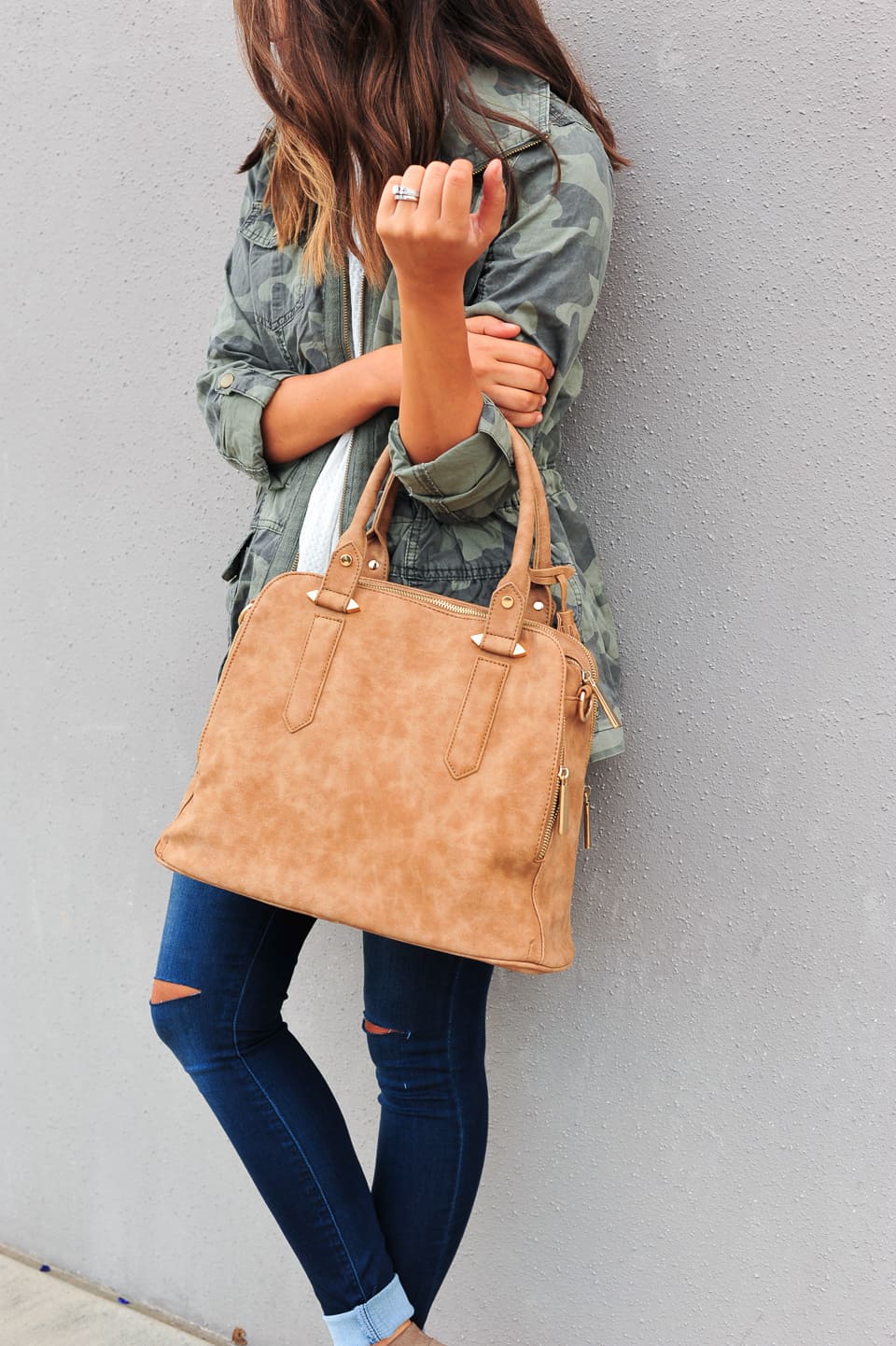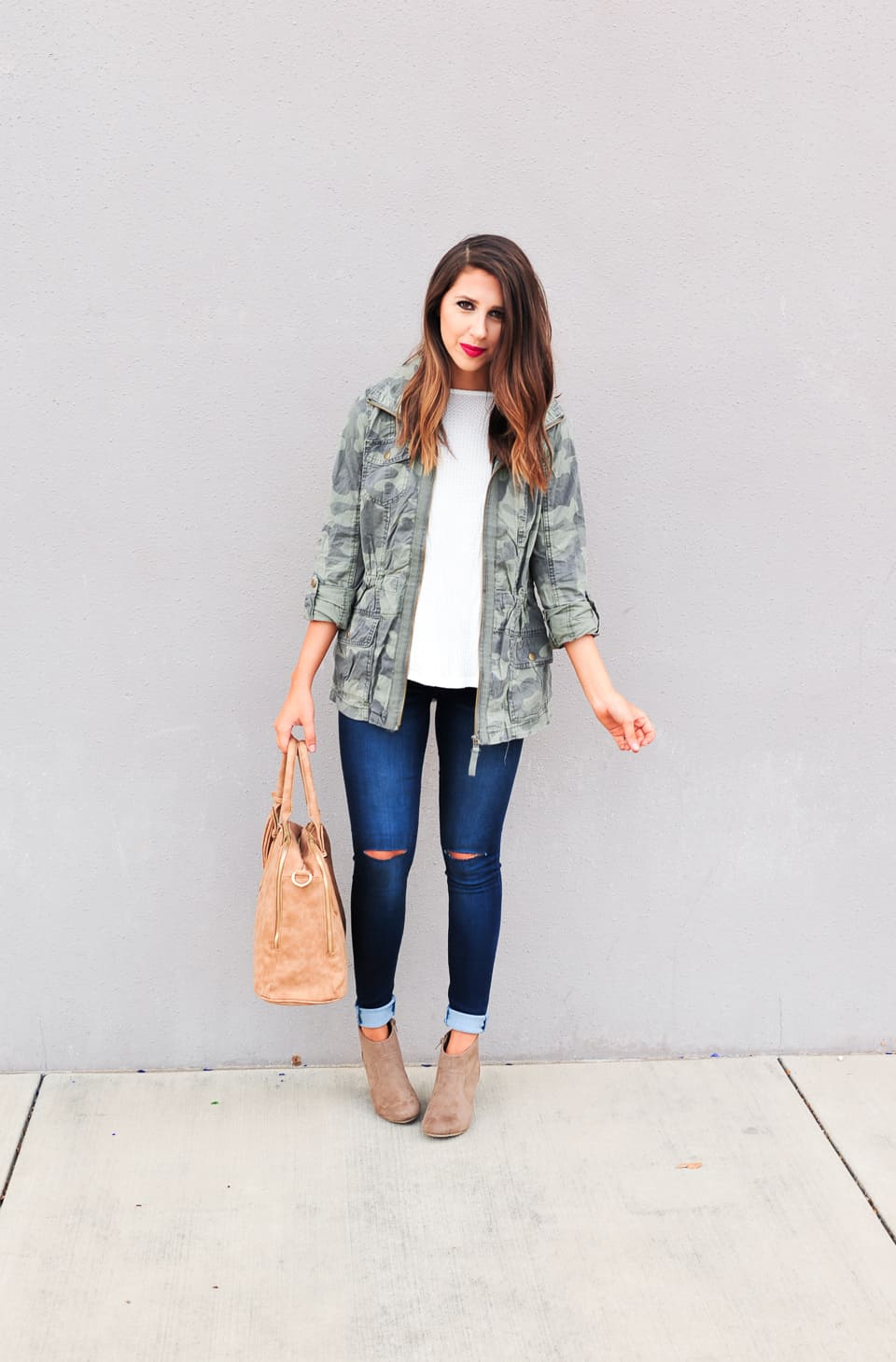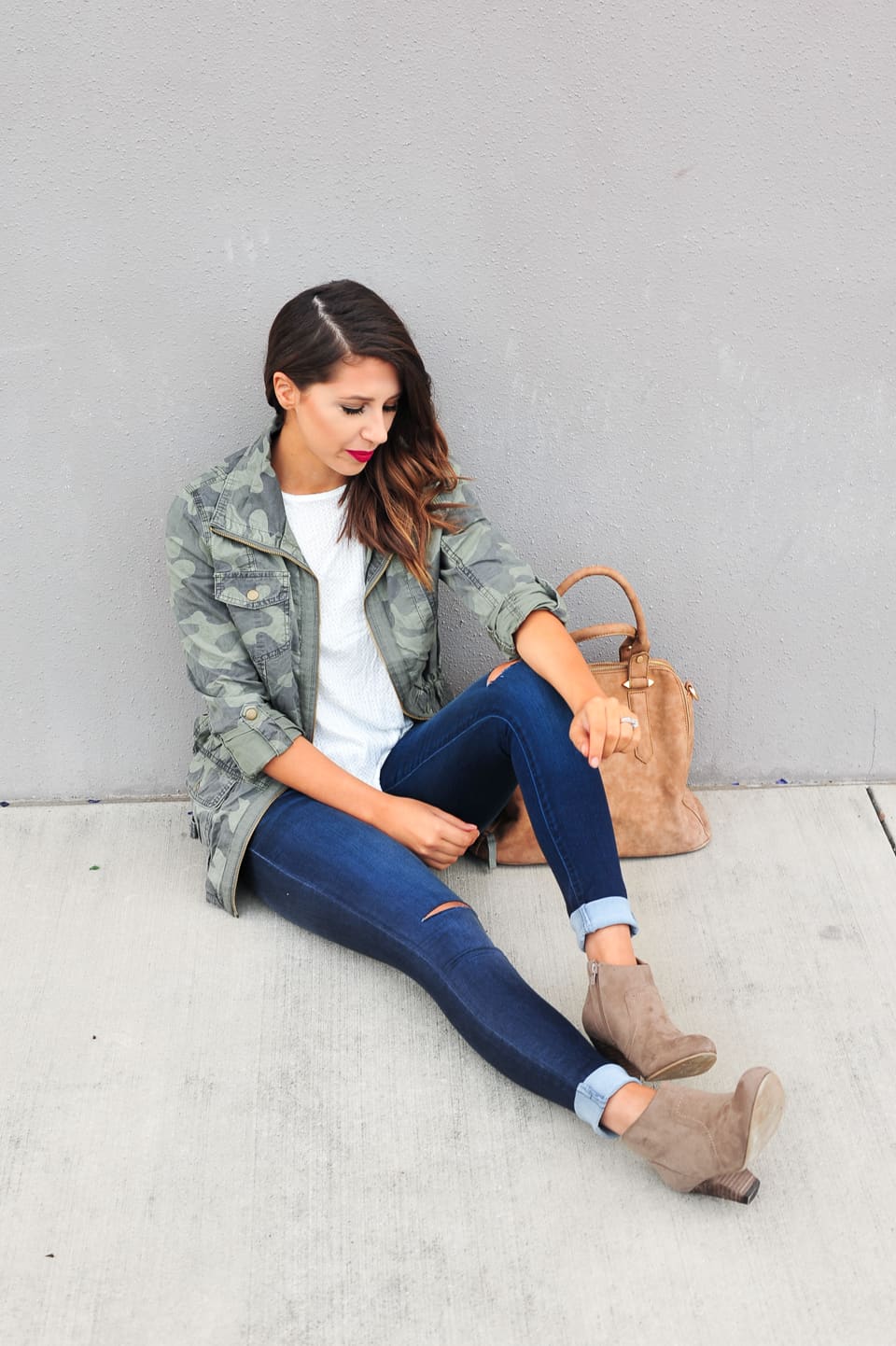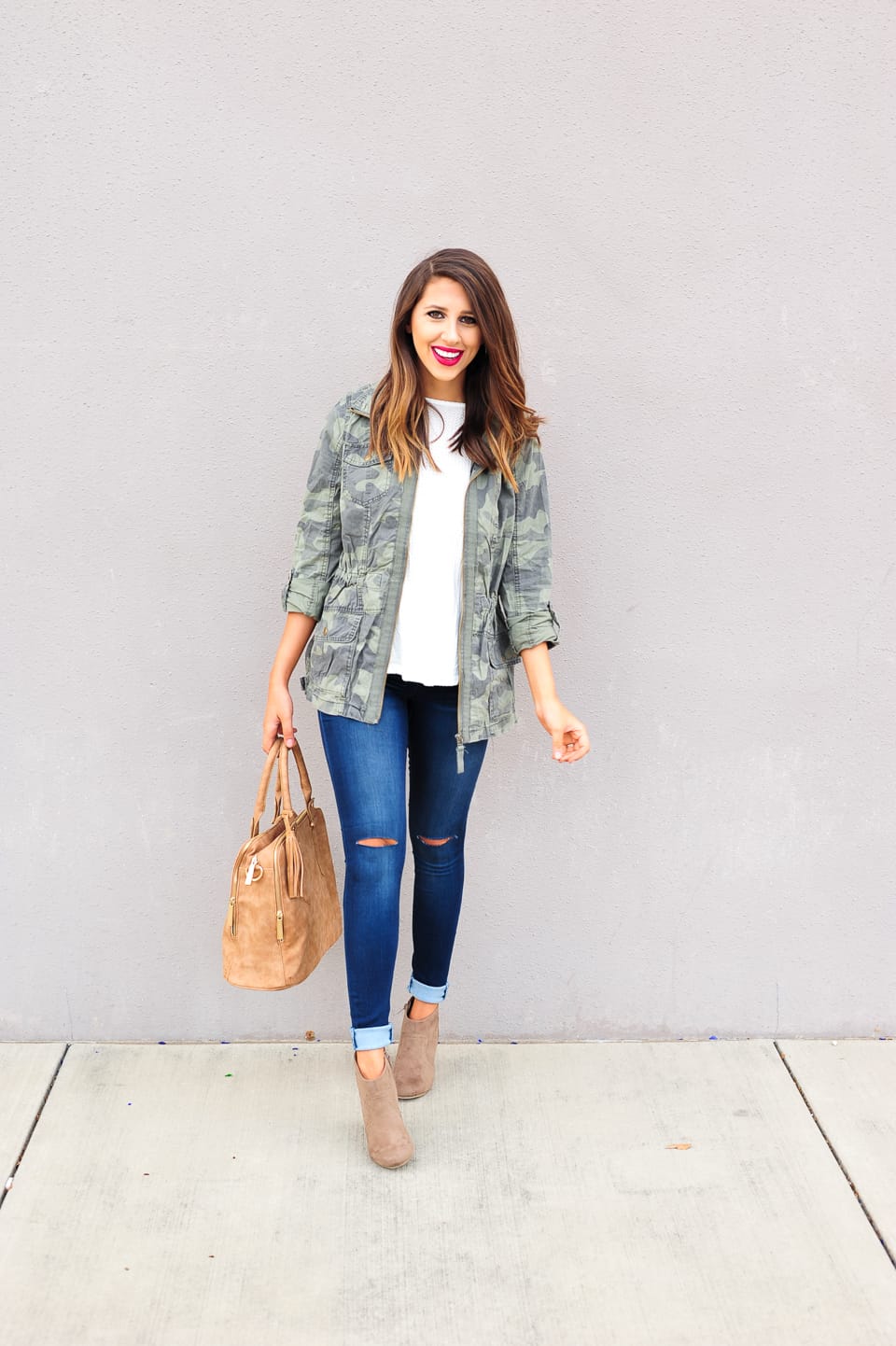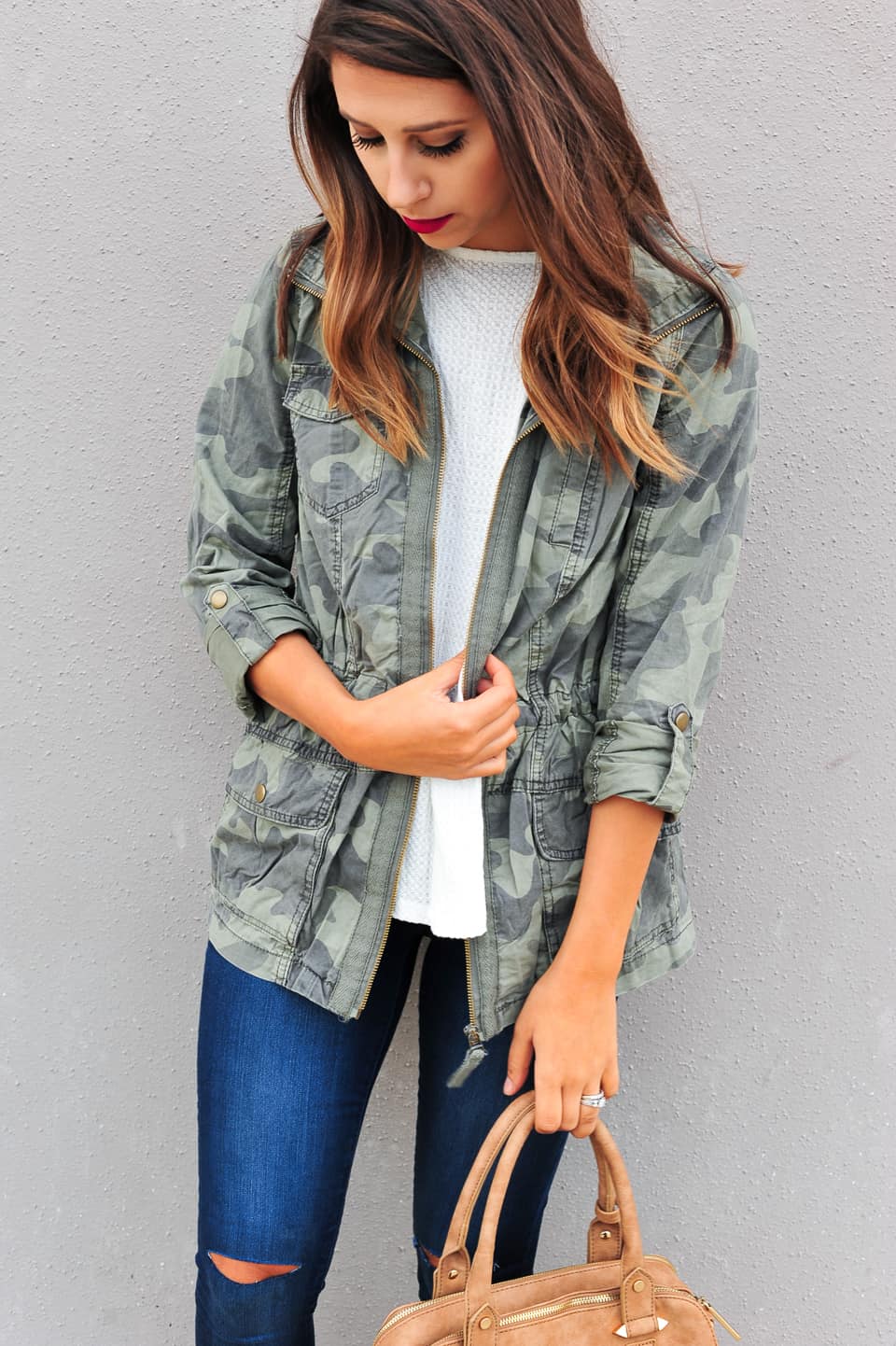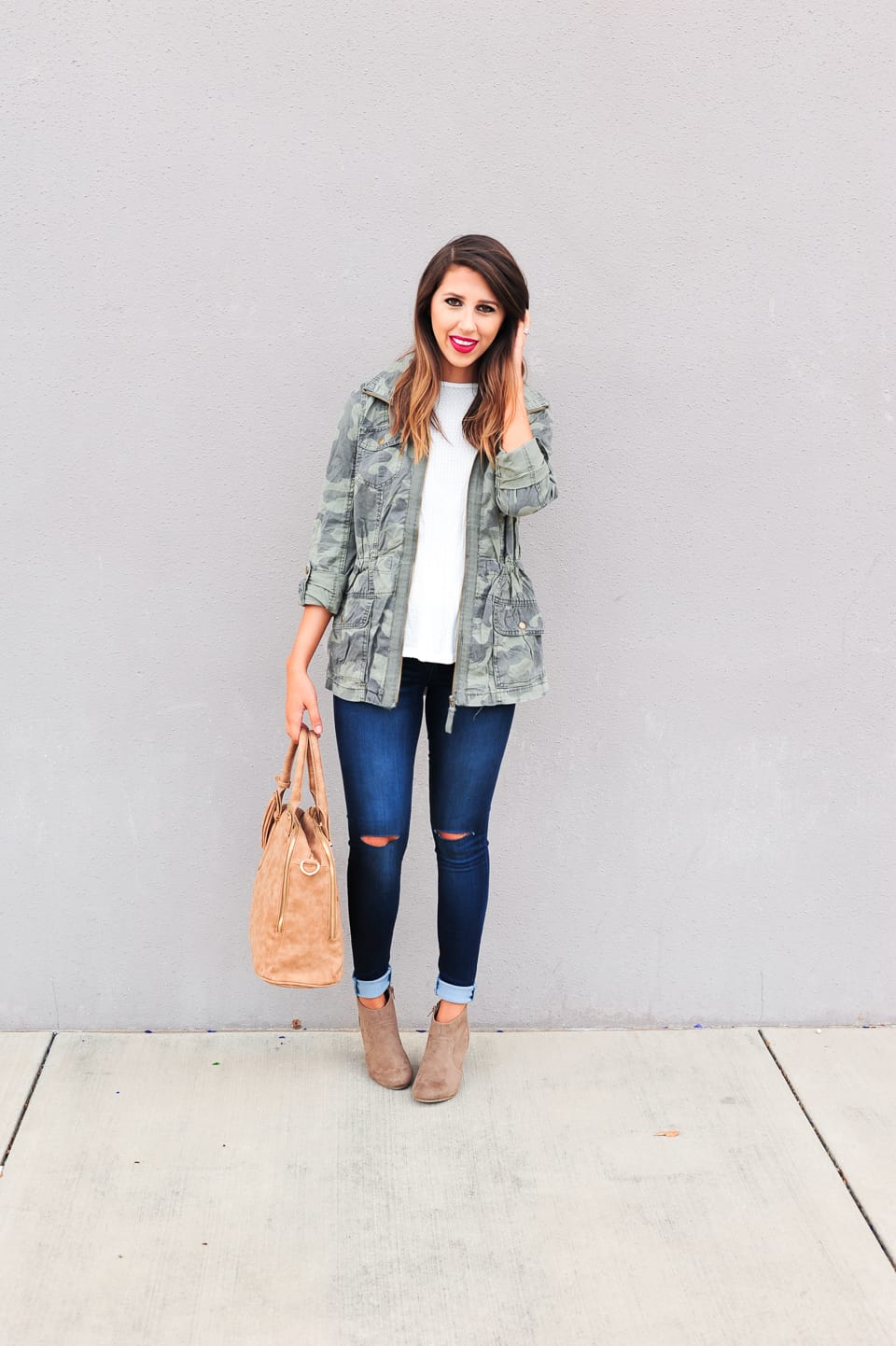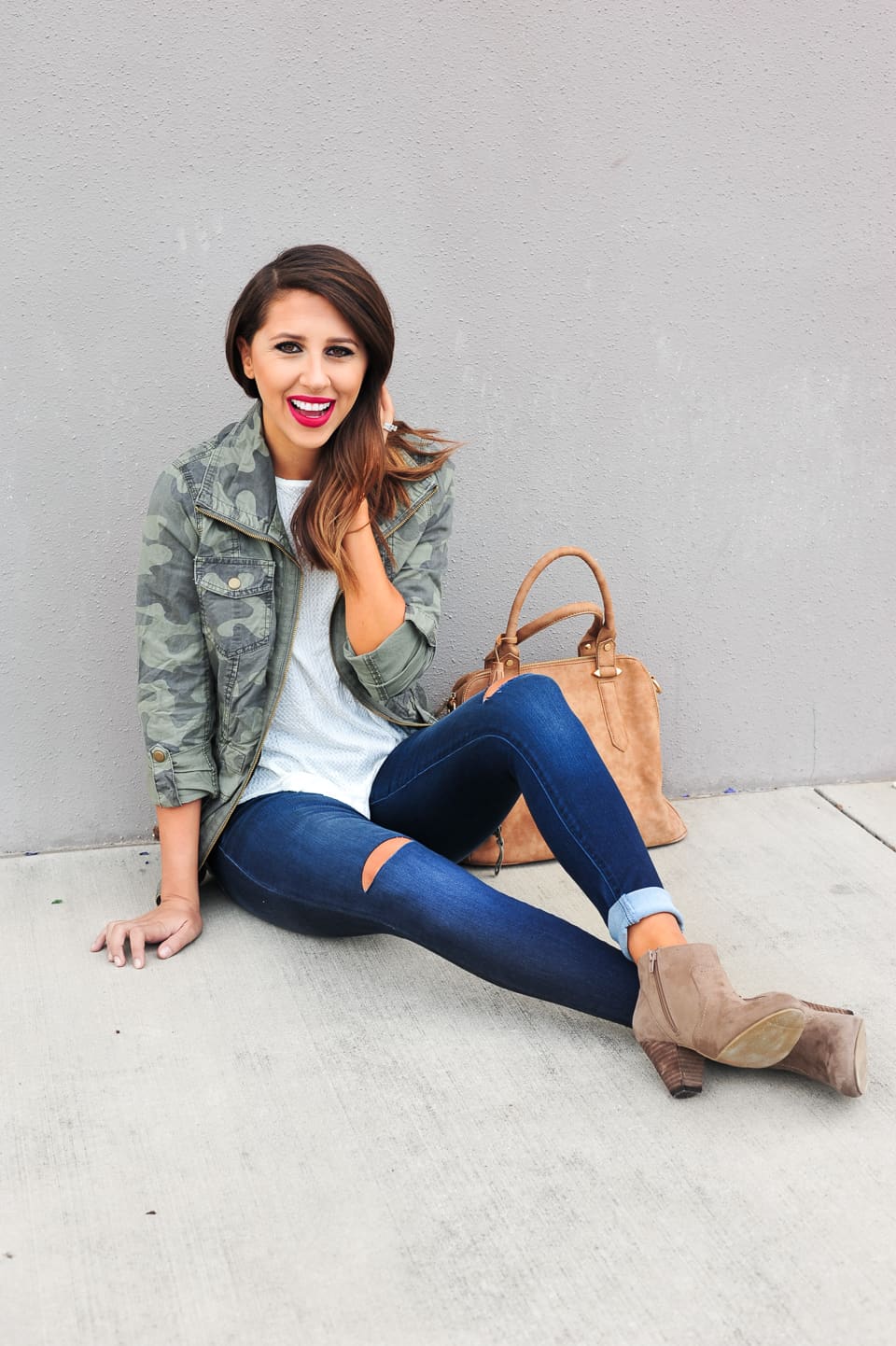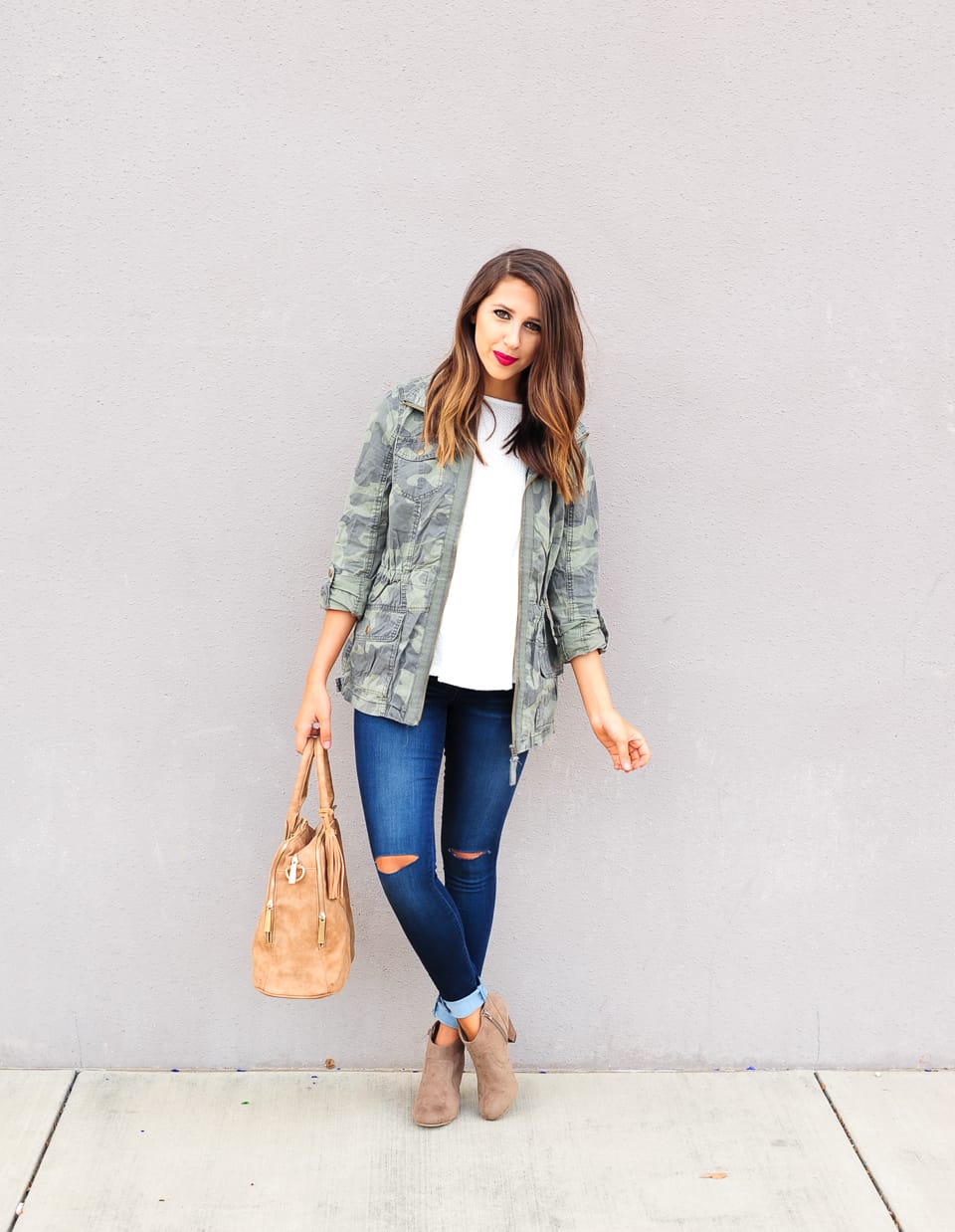 Camo Jacket (similar) | White Tee | Denim (similar) | Booties | Purse (similar)
Today and Friday I have partnered with Francesca to bring to you two Thanksgiving looks – Casual Vs Formal
Who else has that family that loves to go all out for Thanksgiving, where wearing your best is a MUST. I have one side of the family that always puts on their best dress for our gathering. Then there's the other side of the family, when a turkey and some football is all that is needed to celebrate the holiday. Even if I remotely come close to dressing up with my casual side of the family, say some booties, I get asked "why are you so dressed up?"Lol! I bet a few of you all can relate to the struggle, so I wanted to share a casual and formal Thanksgiving outfits to fit all occasions!
Casual: For my casual family – an outfit that I can run around with to throw a football in the backyard and love on all the family babies is a must. To be uncomfortable is a no-no, but I also want to look like I somewhat thought of my outfit. I have been searching for the perfect camo jacket for months, and I am so glad I found this one! It is so soft and has the perfect camo print that is perfect to wear all season long. These booties are also the perfect height so I can still run around in and not be uncomfortable.
Be sure to come by Friday to check out the formal look!