My Lippie Must Haves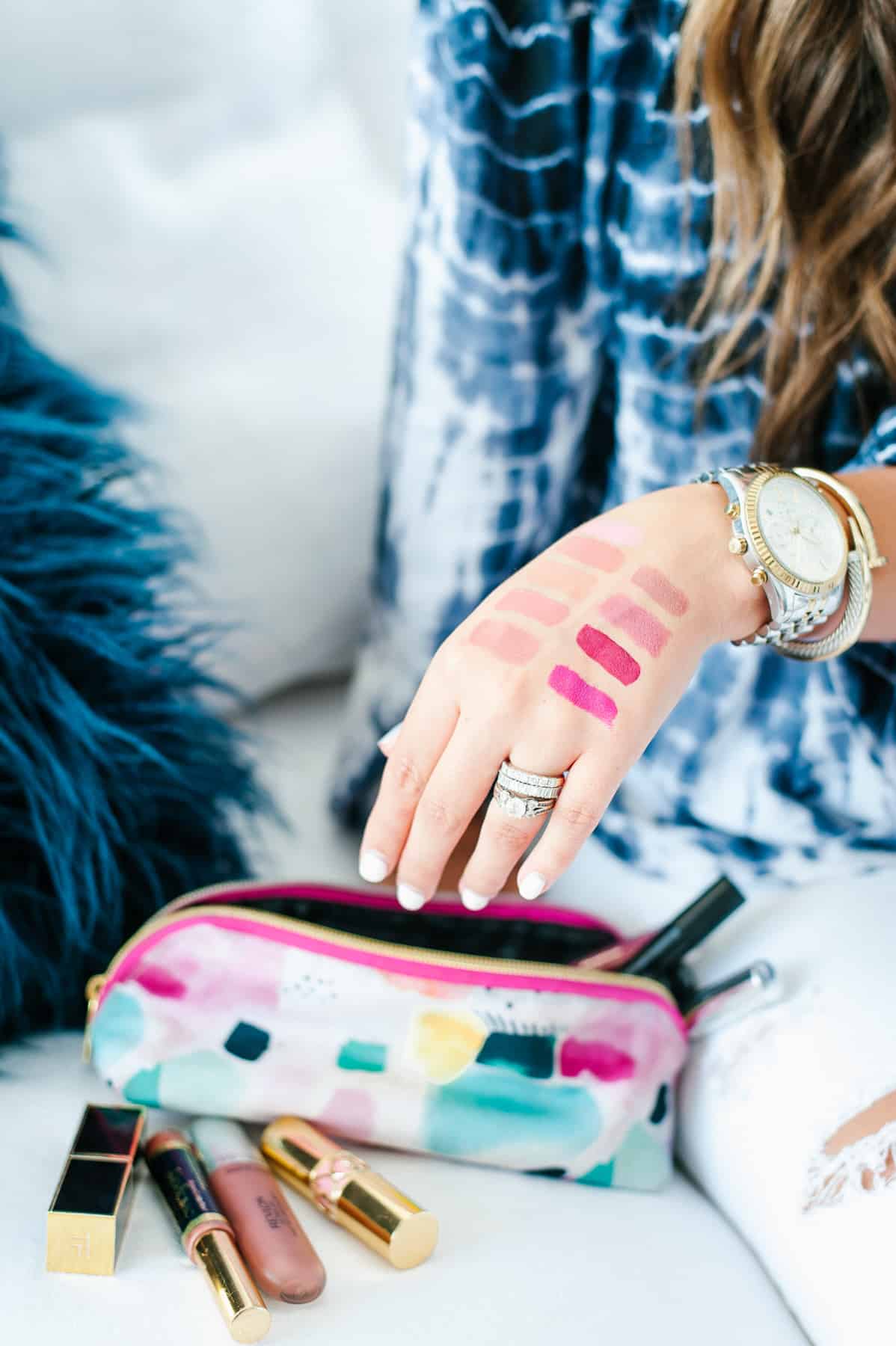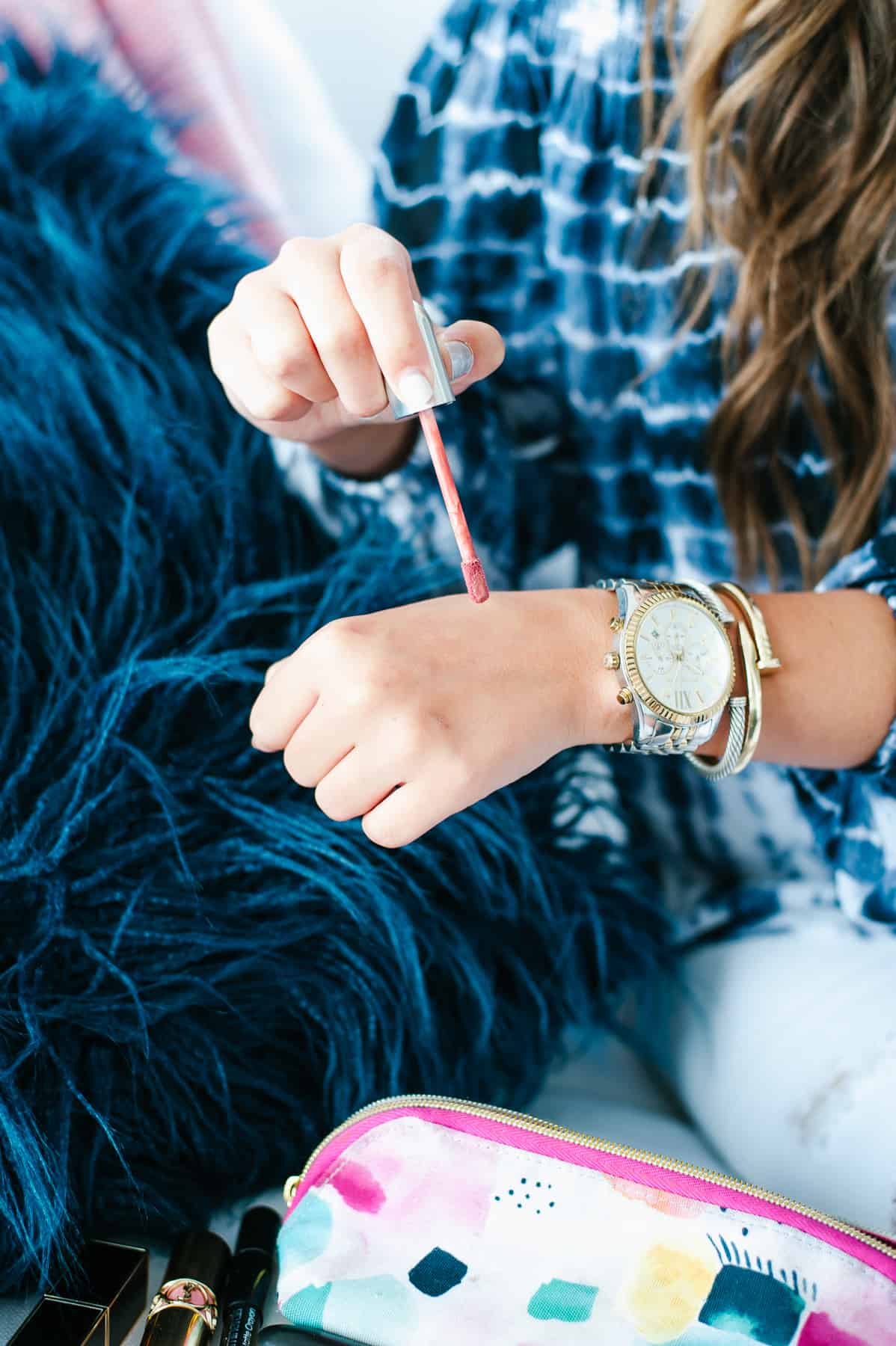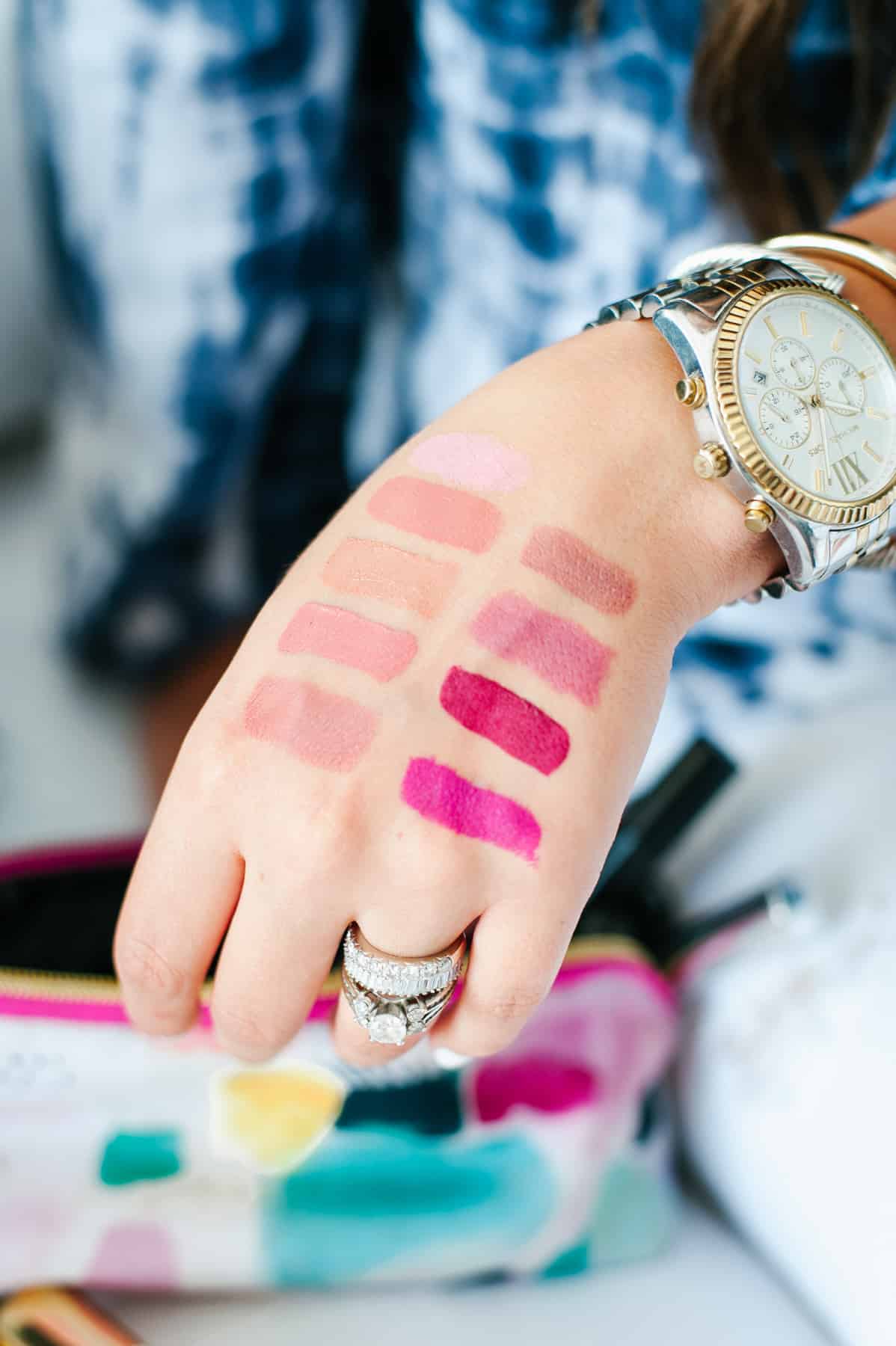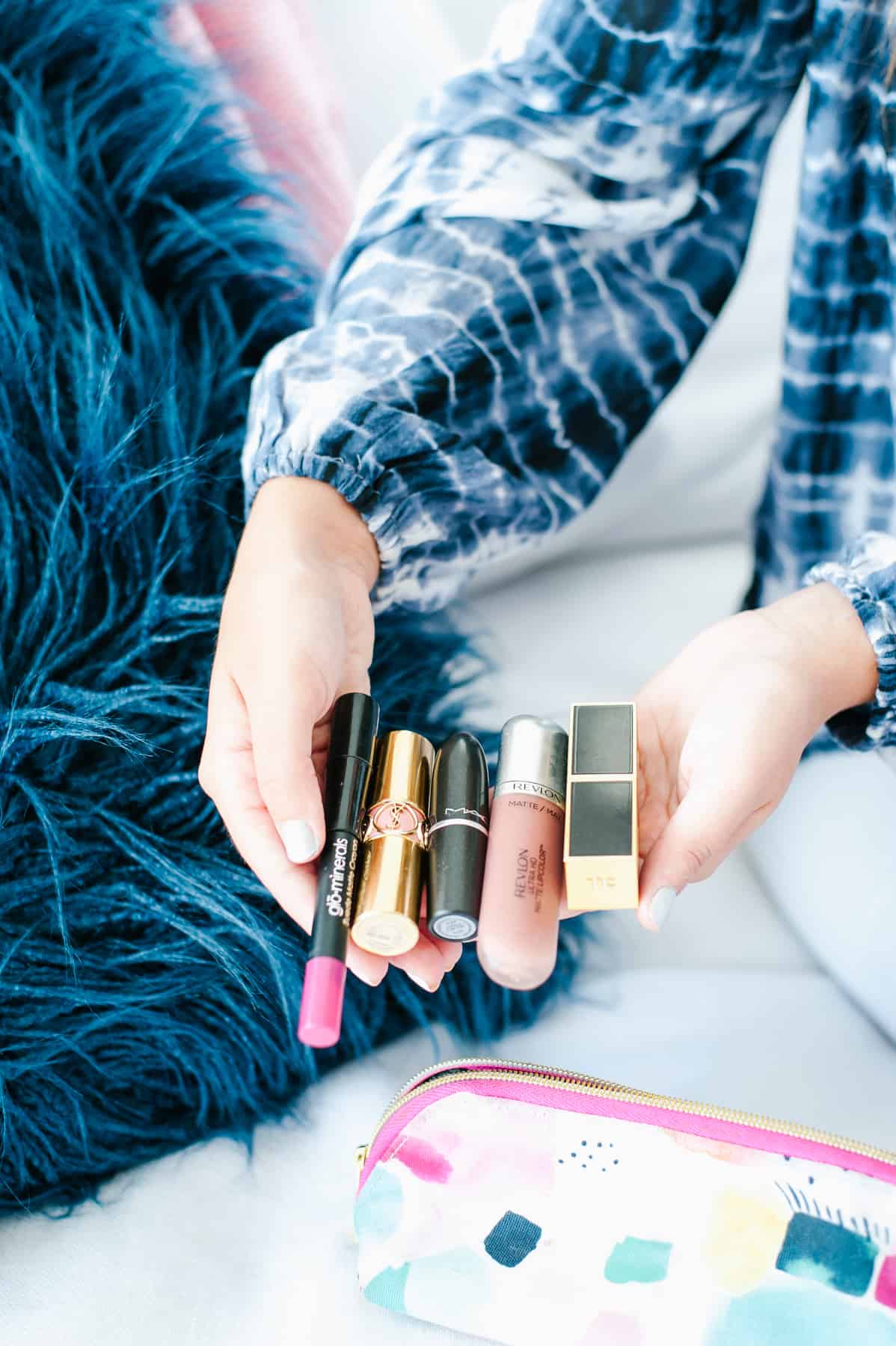 The colors are listed in order starting with the first column going down! My OTS (off the shoulder) was a Target find and you can find it here!
YSL Rouge Volupte  – This is the lightest lipstick I own and it always ends up being way to light on me so I end up mixing it with a few others. However, I love the formula and many of my friends swear by it!
Revlon Ultra HD Matte in Forever– This is the best drug store lipstick I have found! It is so easy to throw on and I don't have to worry about the smudges because it almost matches the color of my skin! The matte formula isn't too drying either which is a plus!
*Nyx Soft Matte in the shade London – I love love love this formula since it is a soft matte, it is so creamy on my lips and it such a good  brown/nude. I love to pair it with Nyx lip liner in nude beige to darken it up a bit.
Coulorpop Matte in the shade Echo Park – I have been using this one for year and I still love it. It lasts so long so I don't have to worry about touching it up at HH with the girlies.
Mac matte in the shade Velvet Teddy – In the picture this color looks more on the pink side but on my lips it is more of a brown color but I'm not complaining because I love it. I do find myself reapplying it more often than other colors! It's a good go to.
Lip Sense in the shade Hazelnut – This is my go to during a night out because I never have to reapply this! It seriously last so long and it doesn't even come off on the glass when drinking. However,  when purchasing this lipstick, I would recommend buying the gloss or matte topper so that it seals it to your lips, otherwise it will be very sticky!
Tom Ford Matte Rouge in Pussycat – This is my newest lippie and I am already so obsessed. One of my friends swears by Tom Ford so I had to try it out and it hasn't disappointed me!
Stila Stay All Day liquid lipstick in Becca – This is one of my brighter lipsticks that I go for when I want a pop of color. Plus it smells like cupcakes which who doesn't love the smell of cupcakes?!
Glo Minerals Suede Matte Crayon in Sorbet – One of my favorite bright pink lipsticks that I wear on good days. It is matte and pretty creamy so it smudges easily but it's so pretty I can't get mad at it!