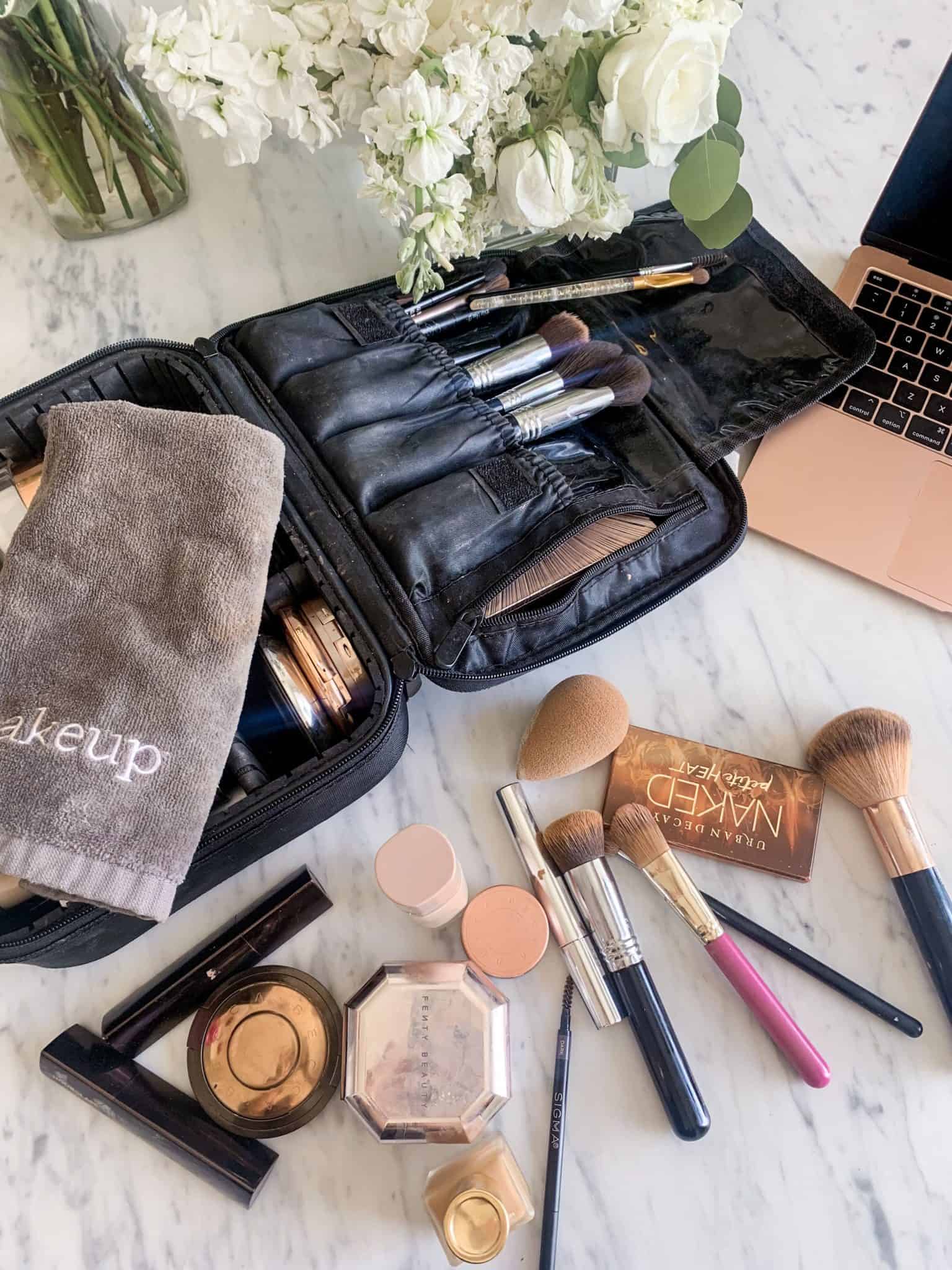 I can't believe this will be my first ever, start to finish makeup routine over here on the blog! This post has been a labor of love and over on stories I am sharing how I apply each product and the brushes I use, etc.! Down below I'll share my exact color, links, and a little tidbit. 
PS this is my FULL make up routine for shoot days, nights out, etc. I change it up in some sort of variation to these steps all the time. Sometimes I will just do eyes, sometimes just foundation, sometimes nothing. Just depends but wanted to give yall all the steps!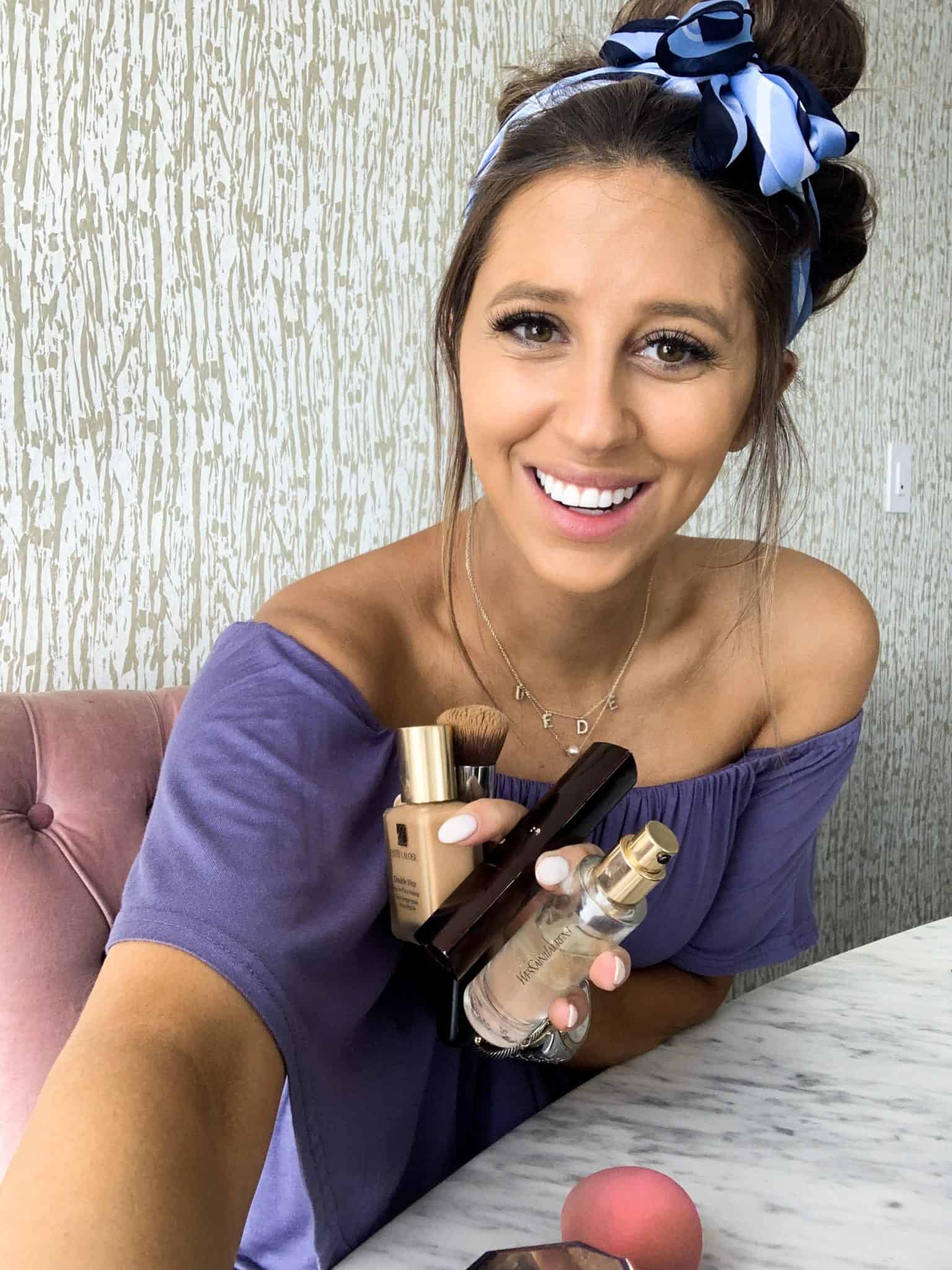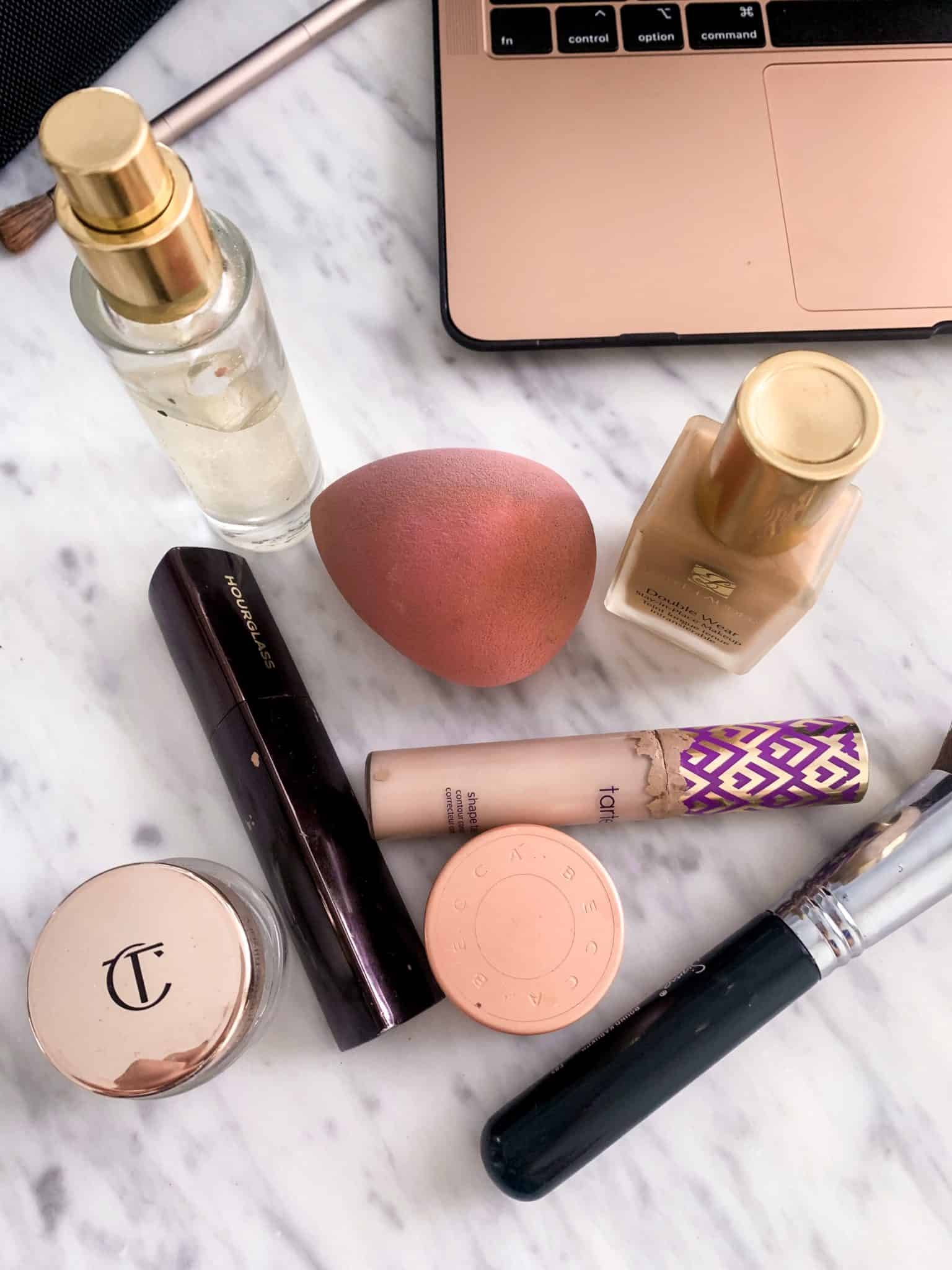 Concealer & Foundation
Moisturizer: Charlotte Tilbury – Moisturizer before primer is key to hydrate your face! I have been using this one for a while but my bottle is about to run out. I have been grabbing any moisturizer lately since my skin has been so dry. Oh also be sure to use a spf during this step too! I use a random one!
Primer: YSL – I have tried Fenty, Becca, Nars, etc primers and I keep going back to this one. Nothing wrong with the others but personally I was just trying to find a more affordable alternative and I haven't fallen in love with a primer as I have with this one!
Foundations: Estee Lauder  (Cashew) – I feel like it was time to change up my foundation since I have been using this for 4+ years so I have ordered LOTS over the past year to try and yall, nothing compares. This lasts ALL day and night and really makes my skin blurred out. I have also been wearing the shade Cashew for years and just re-order it all the time.
Foundation Stick : Hourglass (golden almond) – To make my foundation warmer and sometimes add a cream contour, I use this product! I know Emily from Champagne and Chanel uses this for her entire foundation and loves it!
Under Eye Corrector: Becca (light to medium) – Since I have bad dark circles under my eyes from my middle eastern background and this is a primer for my under eyes has really lightened and brighten my color! Courtney Shields recommended this and I love it!
Under Eye Concealer: Tarte (light) – have been using this for years and game changer! Again my under eyes use to be my biggest problem but this formula is amazing and lasts all day!
Brushes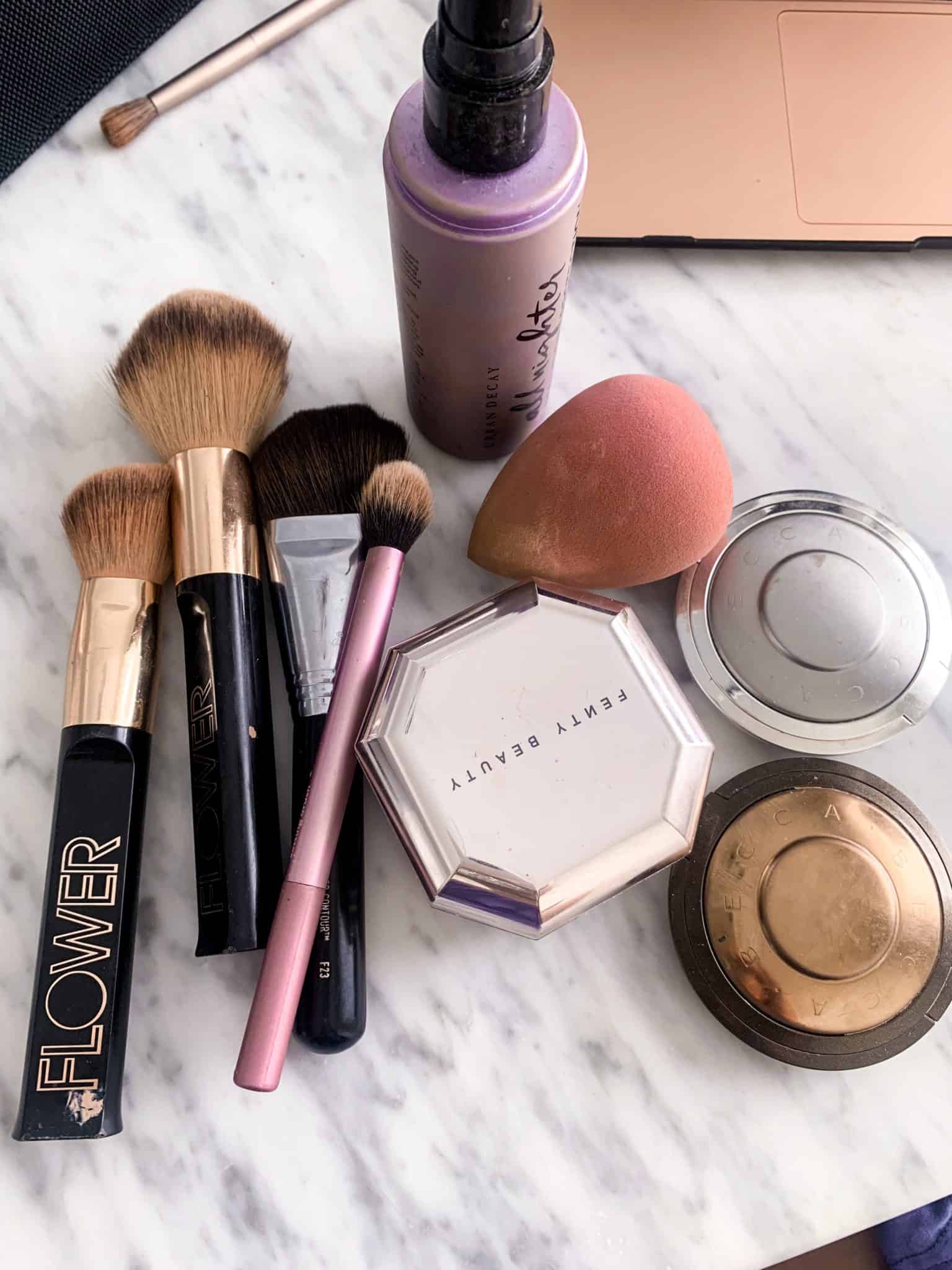 Powders & Bronzer
Setting Powder: Fenty Beauty (butter) – I was using another translucent powder and made my under eye super super bright. I feel like this is more of a natural setting powder
Bronzer: Becca (Ipanema sun)- this does the job but it's not a product I swear by! I haven't found a bronzer that I have madly fallen in love with so if you have any recs, lmk in the comments below!
Highlighter: Becca (champagne pop) – I just use this for occasions when I want more of a summer glow!
Setting Spray: Urban Decay – you NEED this! It sets everything and will keep your make up lasting all day. I can always tell a difference when I forget to spray this on.
*Also I know I am missing a blush in my routine! I think all the ones I have tried are too red and rosy for me which turns me off. I'll be on the lookout and let yall know if I find one!
Brushes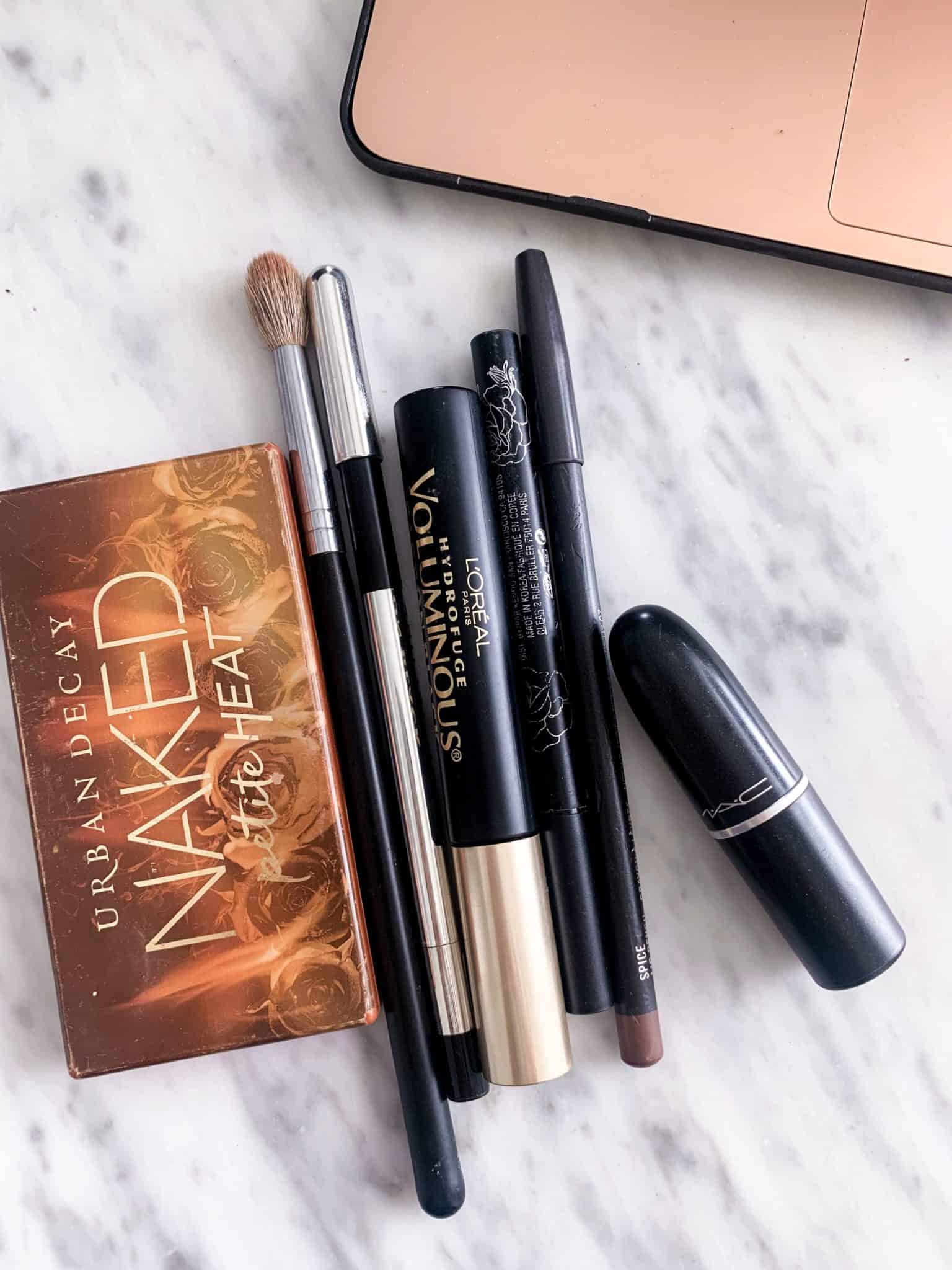 Eyes & Lips
Eyeshadow Palette: Urban Decay – I love this little palette Has all the summer glow colors!
Liquid Eyeliner: Kat Von D – I go back and forth for my top eye liner with this one or Stila. Both are great and last all day!
Pencil Eyeliner: Marc Jacobs (black) – For my water line I use this one and have been for a couple of years! I am to scared to even try something different lol
Mascara: L'oreal – my mom used this growing up so I ended up using it growing up and I just have stuck with it! Of course, I use other mascaras but this one is my tried and true.
Brow Gel: Sigma (medium brown) – I will ue this first to darken the brows and make them more natural! After that, I will use a pencil to shape the brows better!
Brow Pencil: Sigma (medium) After I brow gel them, I will shape them with this pencil. I have used a couple of other brands but this one has such a fine point that I love that I am in control of shaping them!
Lipliner & Lipstick Set: Mac – I finally found a lip combo that I have been obsesed with and lasts a while! This color is the ultimate nude shade!
* As far as my eye lashes, I use to put on strips but that got old lol now I just do eye lash extensions at my local Amazing Lash studio. I ask for 14inch glamourous!
Brushes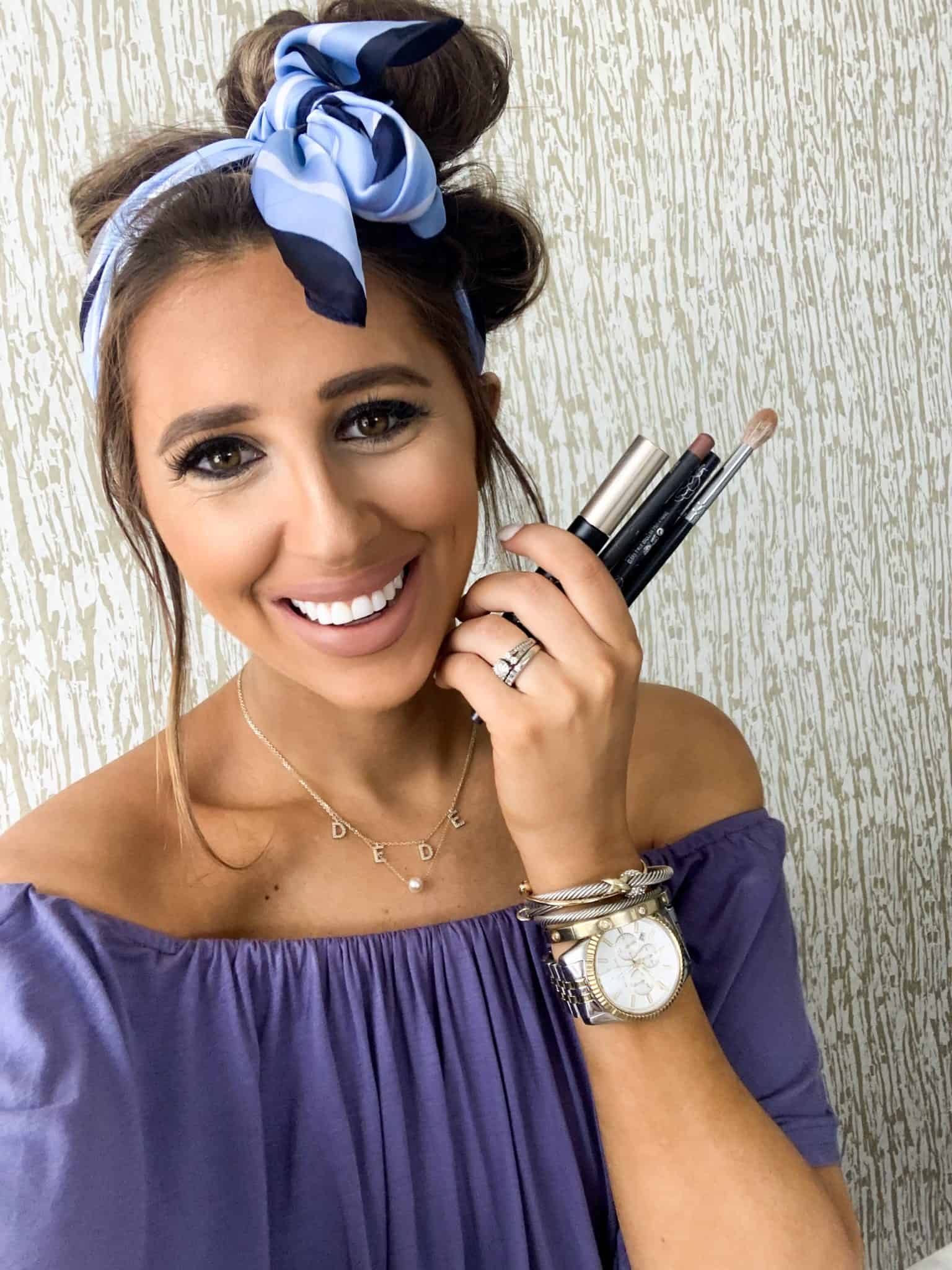 Also outfit details
Dress / Head Scarf / Necklace / Name Necklace / Bracelet Stack
Enjoy and let me know if you have any specific questions in the comments below! xx