May Favorites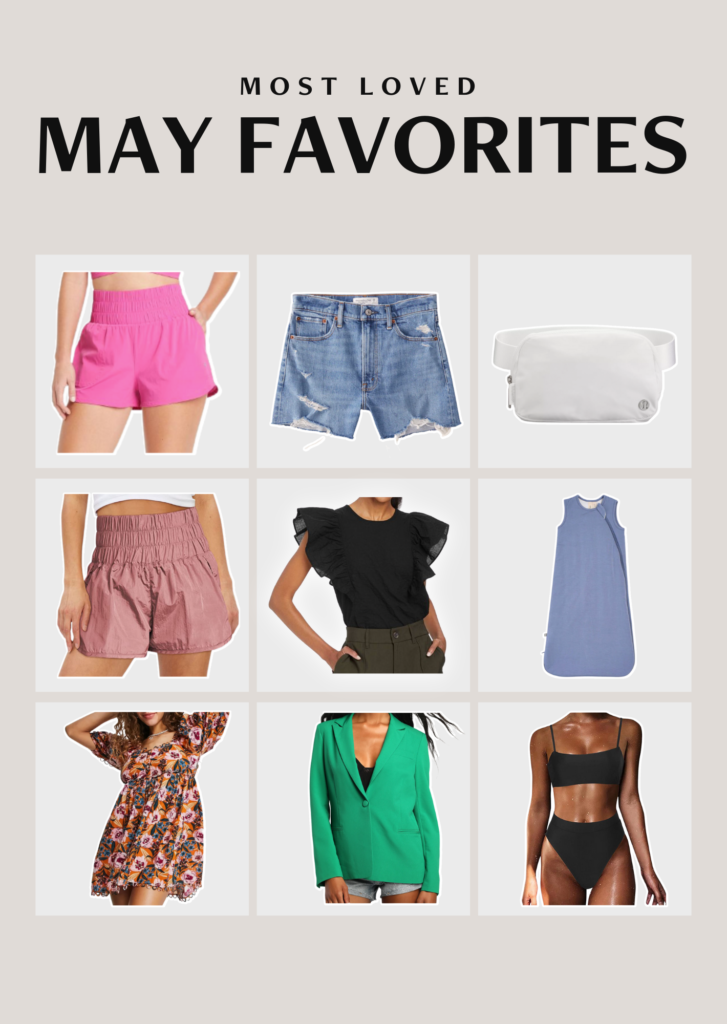 1. Target Joylab Women's High-Rise Woven Shorts
These 3 inch high rise shorts were one of the pairs I ordered to compare with my Way Home Shorts from Free People. The style is similar, but these aren't quite as high waisted and run a little bigger than the FP shorts. These also ran a little big—I ordered a medium and could've done the small.
2. Abercrombie High Rise Mom Shorts
The High Rise Mom Shorts and the Dad Shorts are probably my two favorite short styles from Abercrombie. Both have a longer inseam (4 inch) so they cover the booty, and are nice and high waisted so flattering on the tummy. I prefer the regular fit to the curve love shorts, and wear a size 26. Did a Reel earlier in May showing y'all a few different ways to style these!
3. Lululemon Everywhere Belt Bag
This bag was one of the top sellers last year, and it's still SO popular that other brands are making they're own versions! I have this bag in a few colors and throw it on all the time for walks and running errands. I put this bag to the test last year when we went to Disney and was surprised at all I could fit it it (including a diaper, wipes, etc.!). This bag is really good quality and a great closet staple.
6. Kyte Baby Sleep Sack
We've tried lots of sleep sacks over the years like the Halo and this Kyte Baby one is our absolute fav. It fits babies 10-40lbs and has different thicknesses depending on how warm you want it to be!
7. Topshop Floral Puff Sleeve Dress
I wore this dress when I shot some photos for the QUAY website and y'all loved it! Sizes went quick a few weeks ago, but looks like there's still some in stock right now. It's on the shorter side and I'm 5'3 so might be a little short for my tall girls. I'm wearing a 4!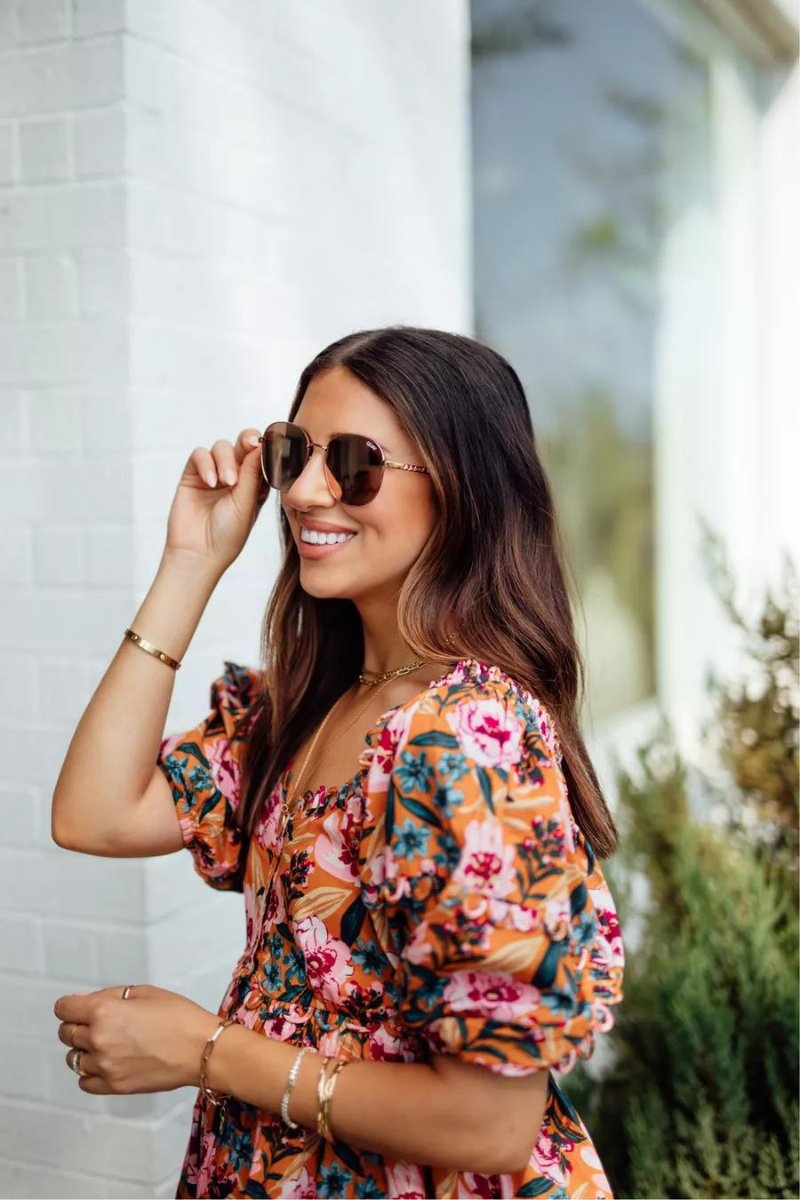 8. Lulus Green Blazer
I wore this blazer in my Reels with Katy matching our summer drinks and thought it was such a fun color! It's a little thick for summer so I also ordered this linen Amazon one which is more breathable. Wearing a medium in both!
9. Nordstrom White Cloud Slides
The bright ones I have are from Nordstrom! I also have an Amazon pair and have seen this pair at Target that are all the same style. I love the bright white color of the Nordstrom pair, I think they're easier to match than the off white Amazon ones. These shoes feel like you're walking on a cloud and are actually really comfy. I think they're the updated "water shoe" version of the double strap plastic Birks style from last year. One of my friends said the arch of the white Nordstrom one wasn't as high and fit her foot better and the rubber was softer and another friend said the Target ones rubbed the top of her foot the wrong way, so would say to try a few pairs to see which ones you like best!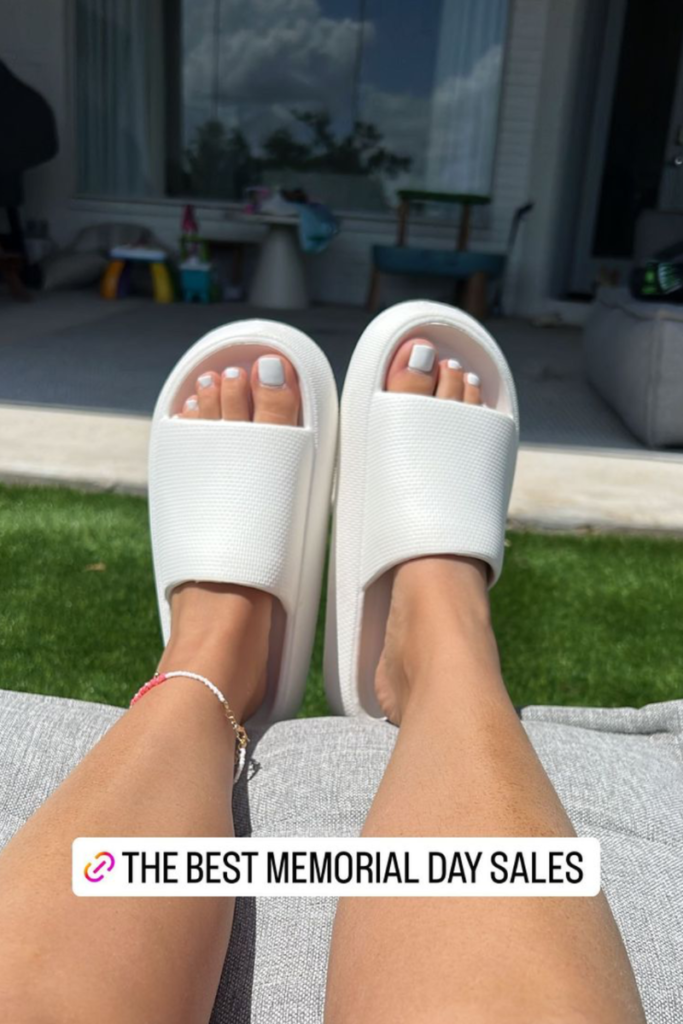 10. Amazon High Waisted Swimsuit
I ordered this before Sam's wedding in Mexico and was surprised by how much I loved it! I just ordered it in purple too. Wearing a medium!