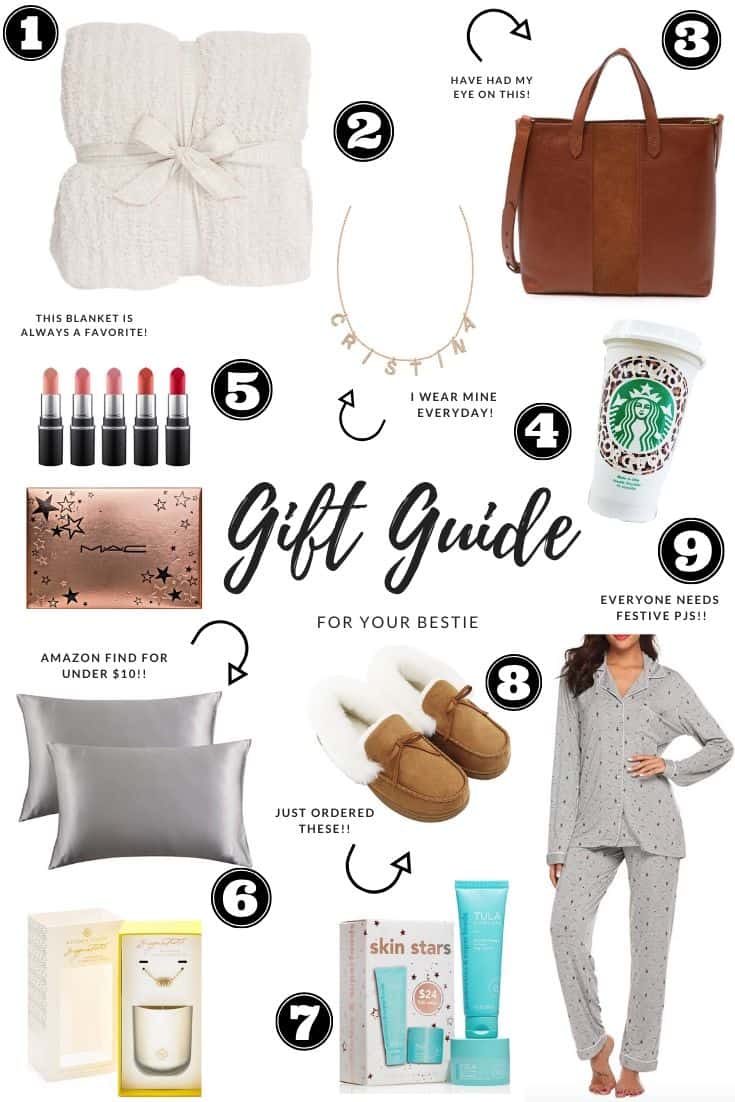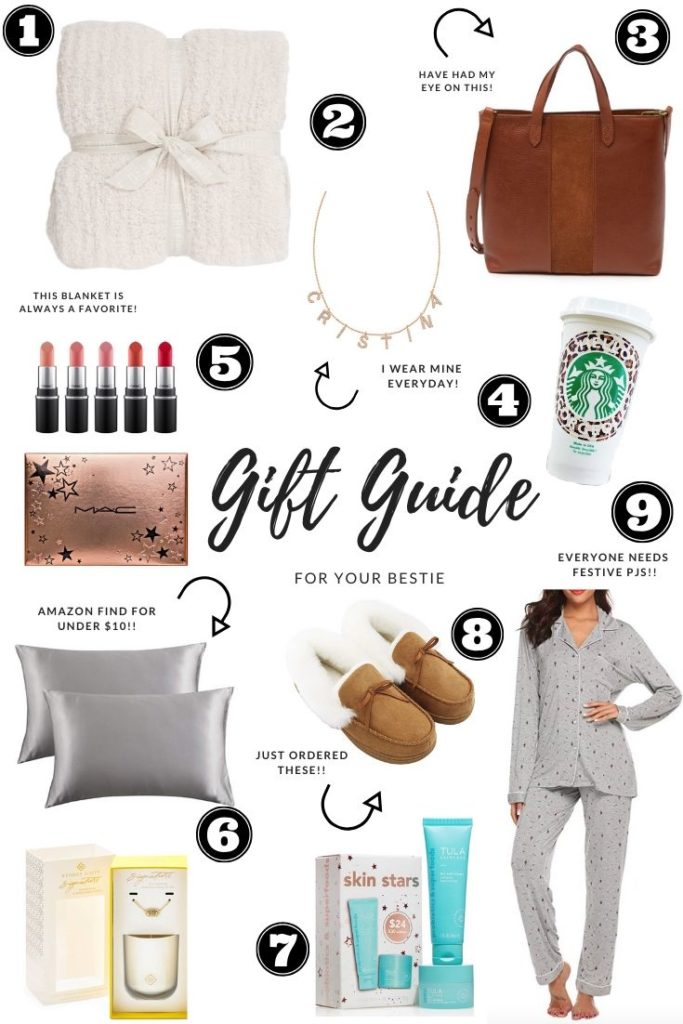 1 Barefoot Dreams Blanket: This blanket is what dreams are made of! But for real this would be a great gift since its a little pricey for a blanket so it may not be something they would spend that much on but would actually love.
2. Necklace: You've probably seen me where this constantly cause I love it so much. It's such a great gift since its personalized!
3. Bag: I've been wanting to order this bag from Nordstrom Rack since its such a steal. I would hurry and order though since they tend to sell out quick!
4. Personalized Starbucks Cup: These are adorable and come in so many different options to give a personal touch!
5. Lipstick Set: I wear my Mac lipstick everyday and swear by it. I cant believe this set of 5 is under $40!!
6. Silk Pillowcase: I have been using a silk pillowcase for a while since they have so many benefits for your hair and face. Found this set of two for under $10!!
Kendra Set: I think the gfs would love this little set!
7. Tula Set: I've been using this brand for years and really like all their products!
8. Slippers: Just ordered these and so excited to try! Think they would be so cute in a gift basket!
9. Pjs: Pjs are always a fave and love this style. Here's also some that would be cute if you don't want Christmas print!