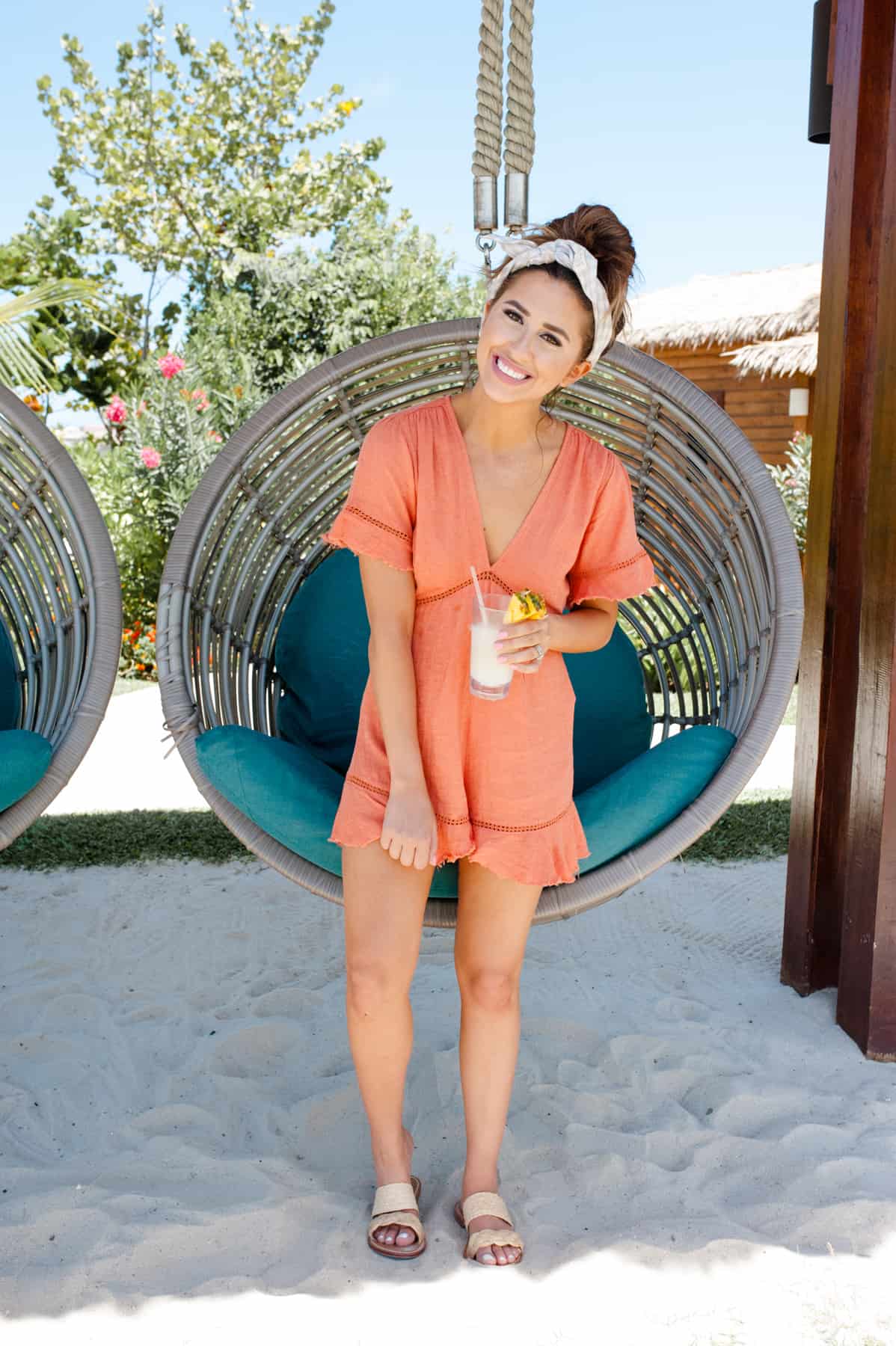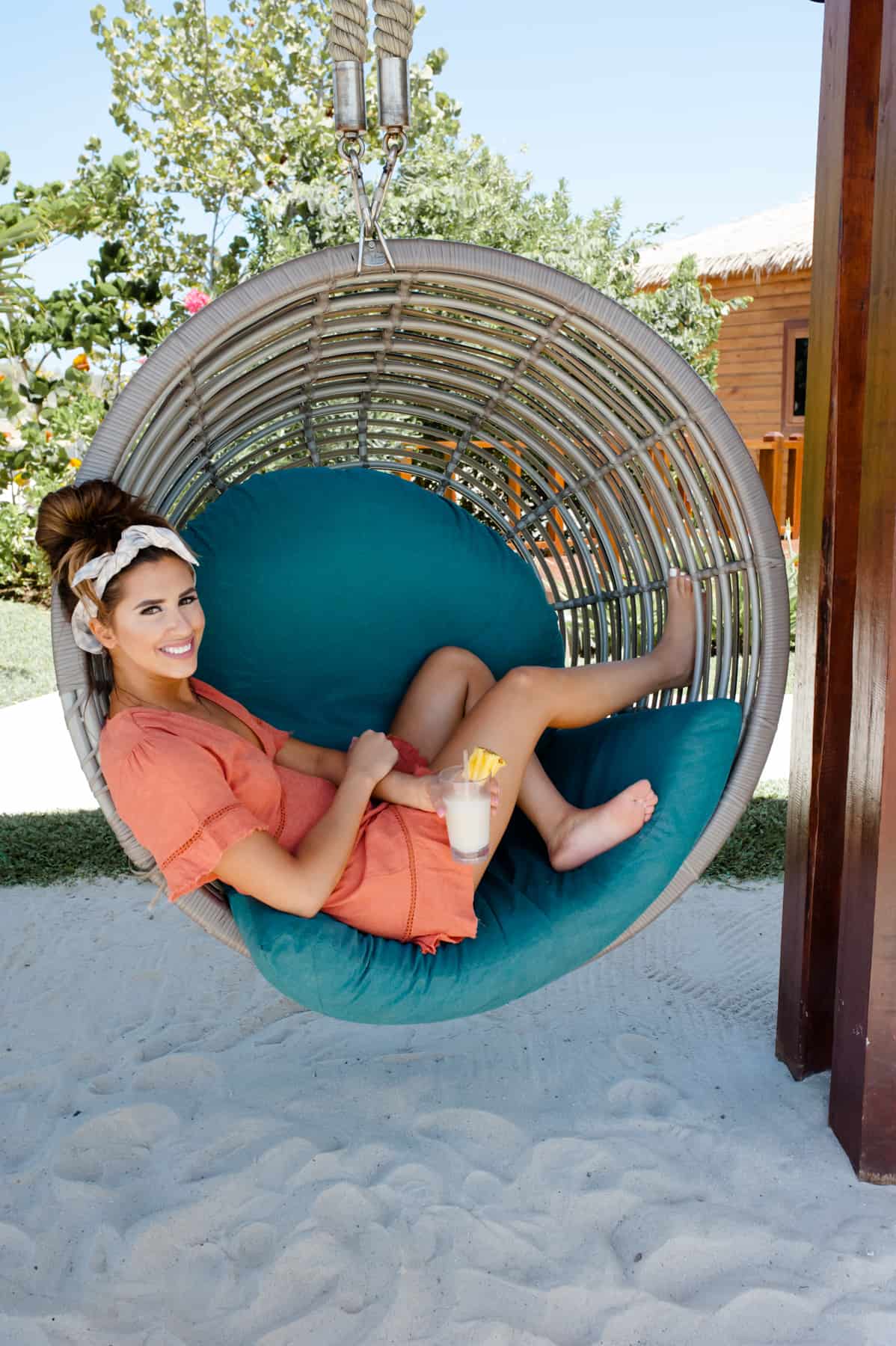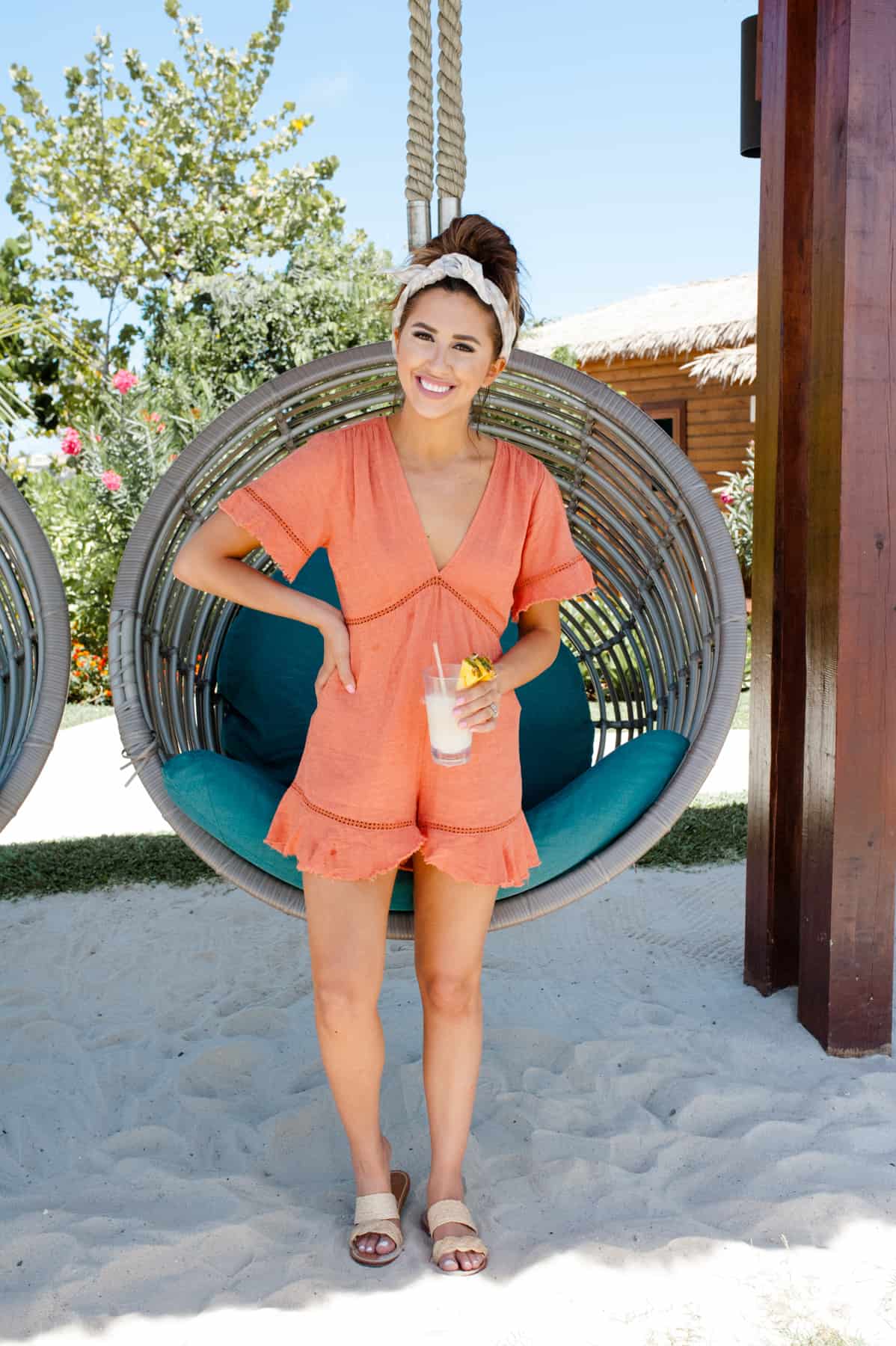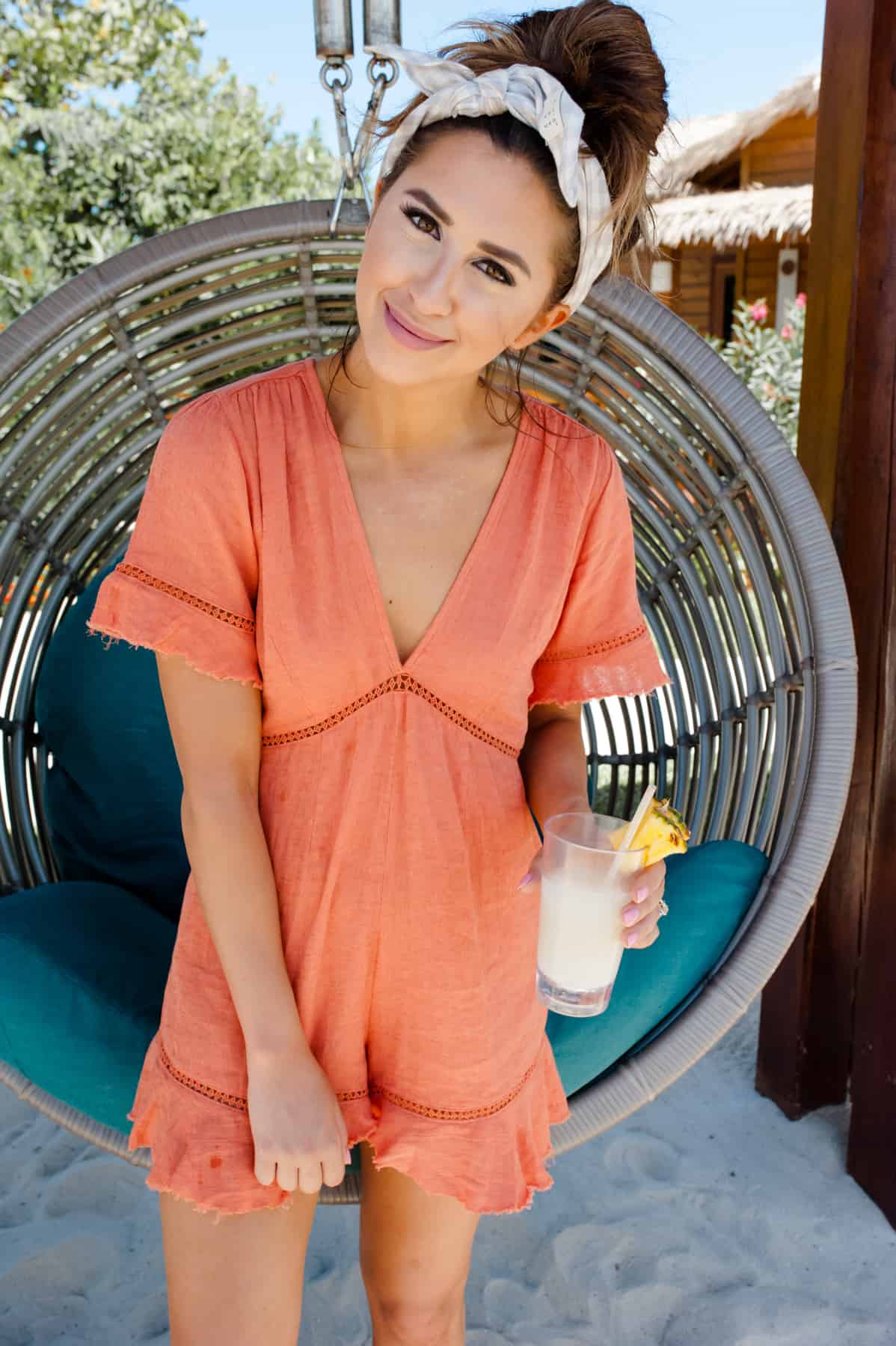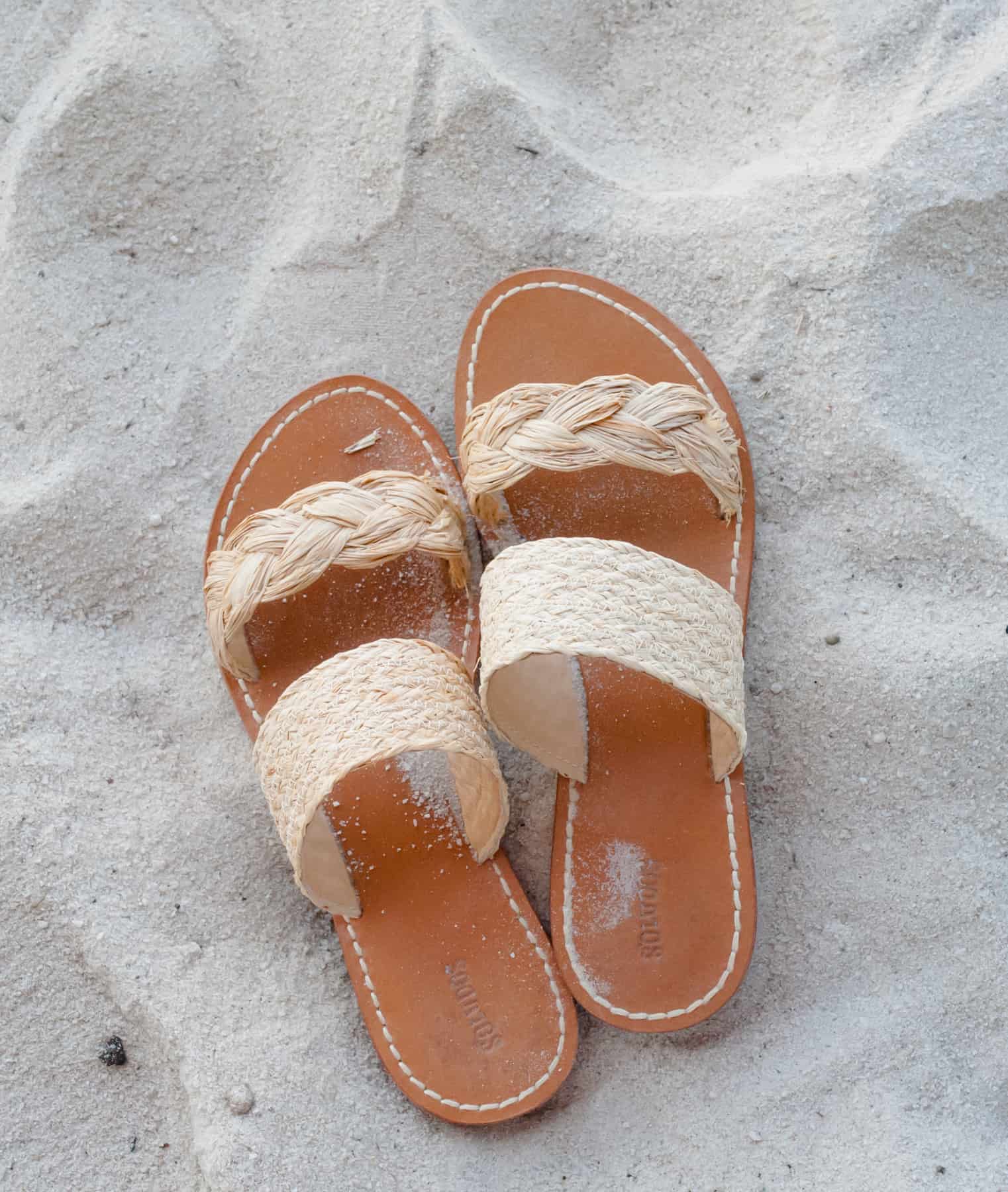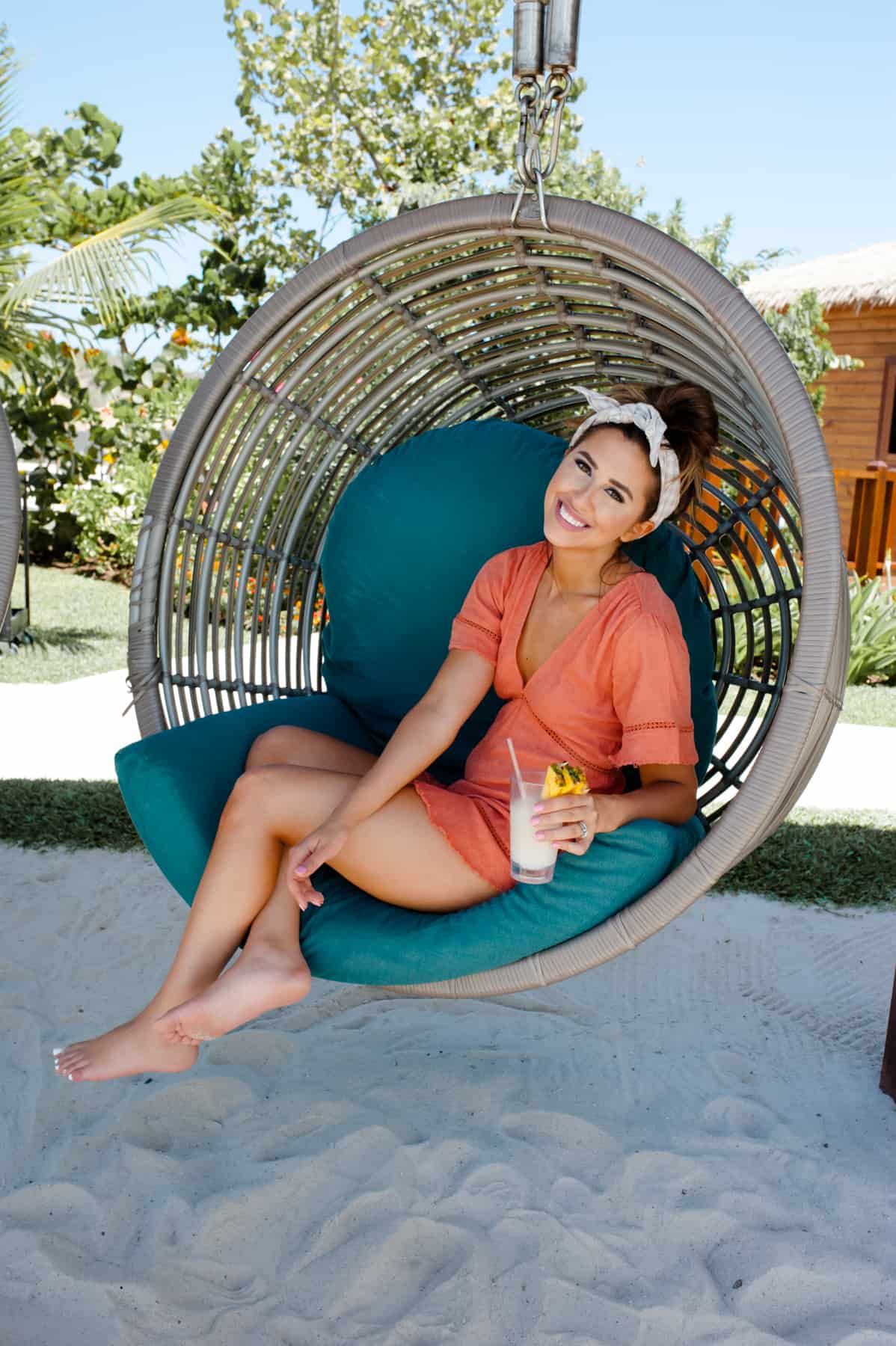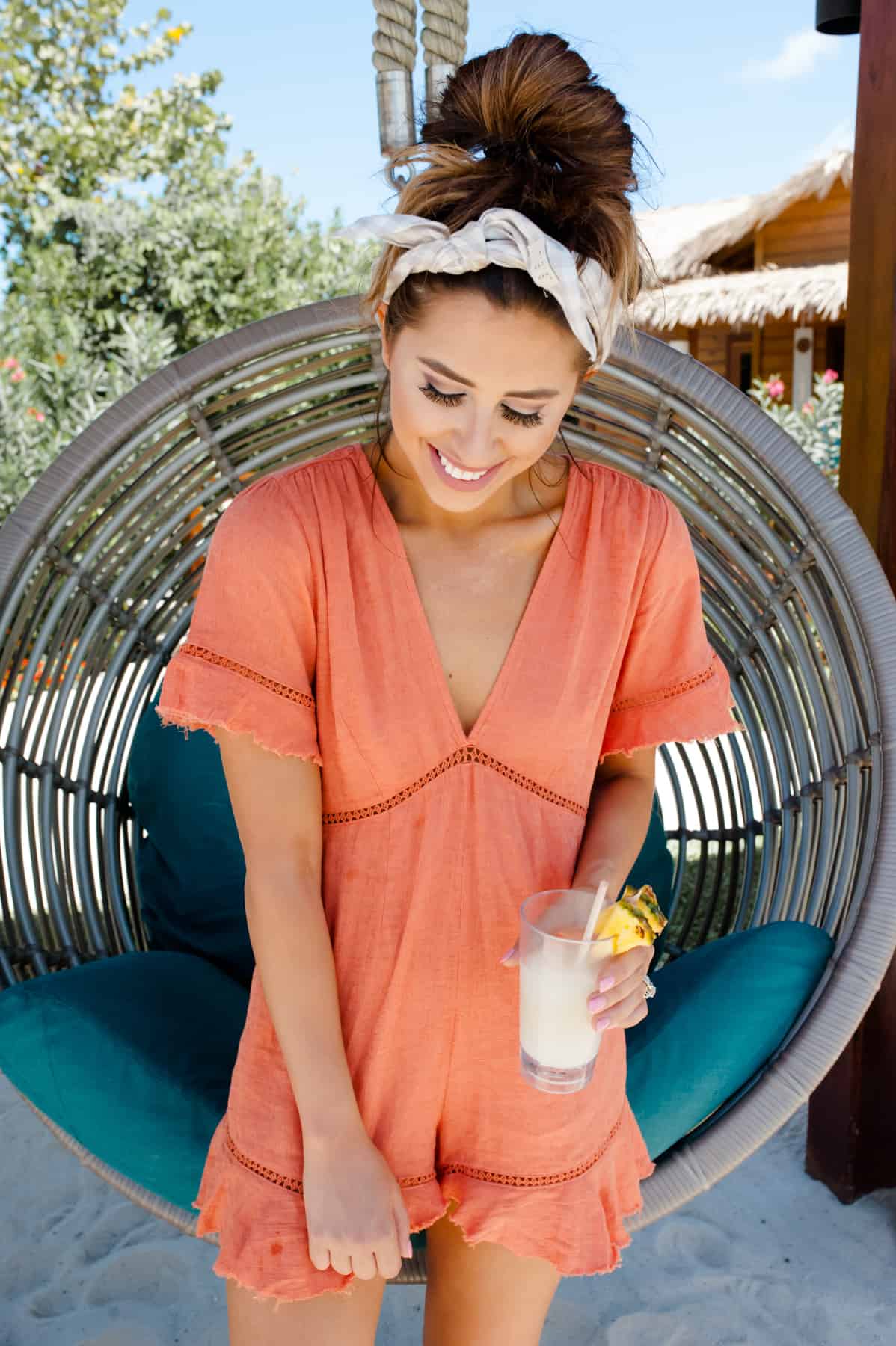 Romper: Somedays Lovin | Shoes: Soludos | Headband: Target
I pretty much have been living in this linen romper since it is soooo lightweight in the heat! It also is flattering since it is longer in the shorts area and covers the arms. I have been kinda peeling on my shoulders so I like that it gives it coverage so I can stay out of the sun! I am wearing an xs and like I mentioned last night on IG, it feels like a mumu!
I kinda can't believe we made it to St Lucia on Friday! We honestly did not mean to plan two back to back amazing trips. We really do like to space out our trips but I legit was home for like 2 days for my birthday then got back on a plane. I am not complaining whatsoever and am so thankful but I bet a few of you all are so earthly confused how I went from Positano to St Lucia lol! St. Lucia was planned back in 2017 and of course, Italy was on a whim. I am so grateful to be able to see the world and share with you all amazing locations!