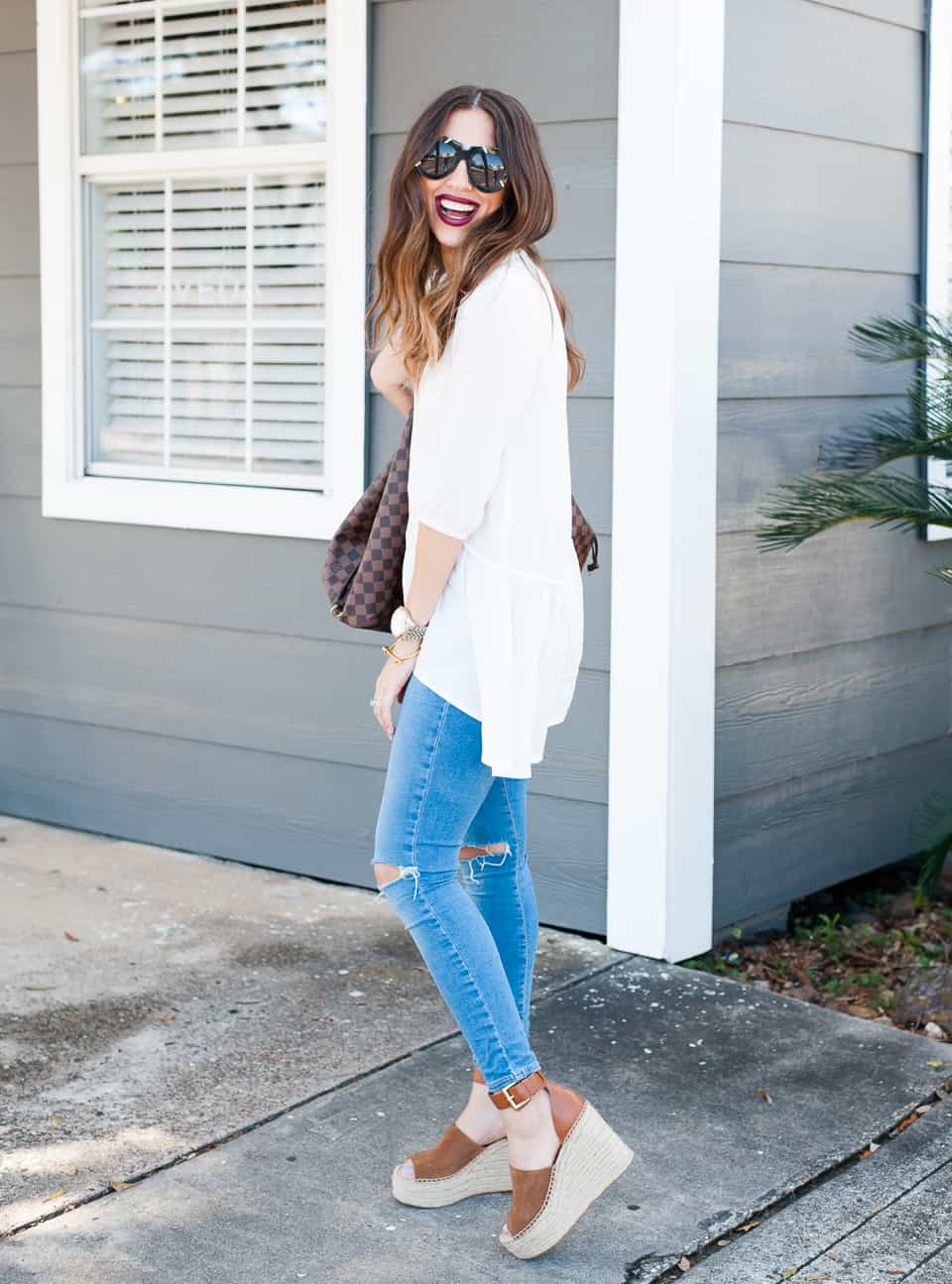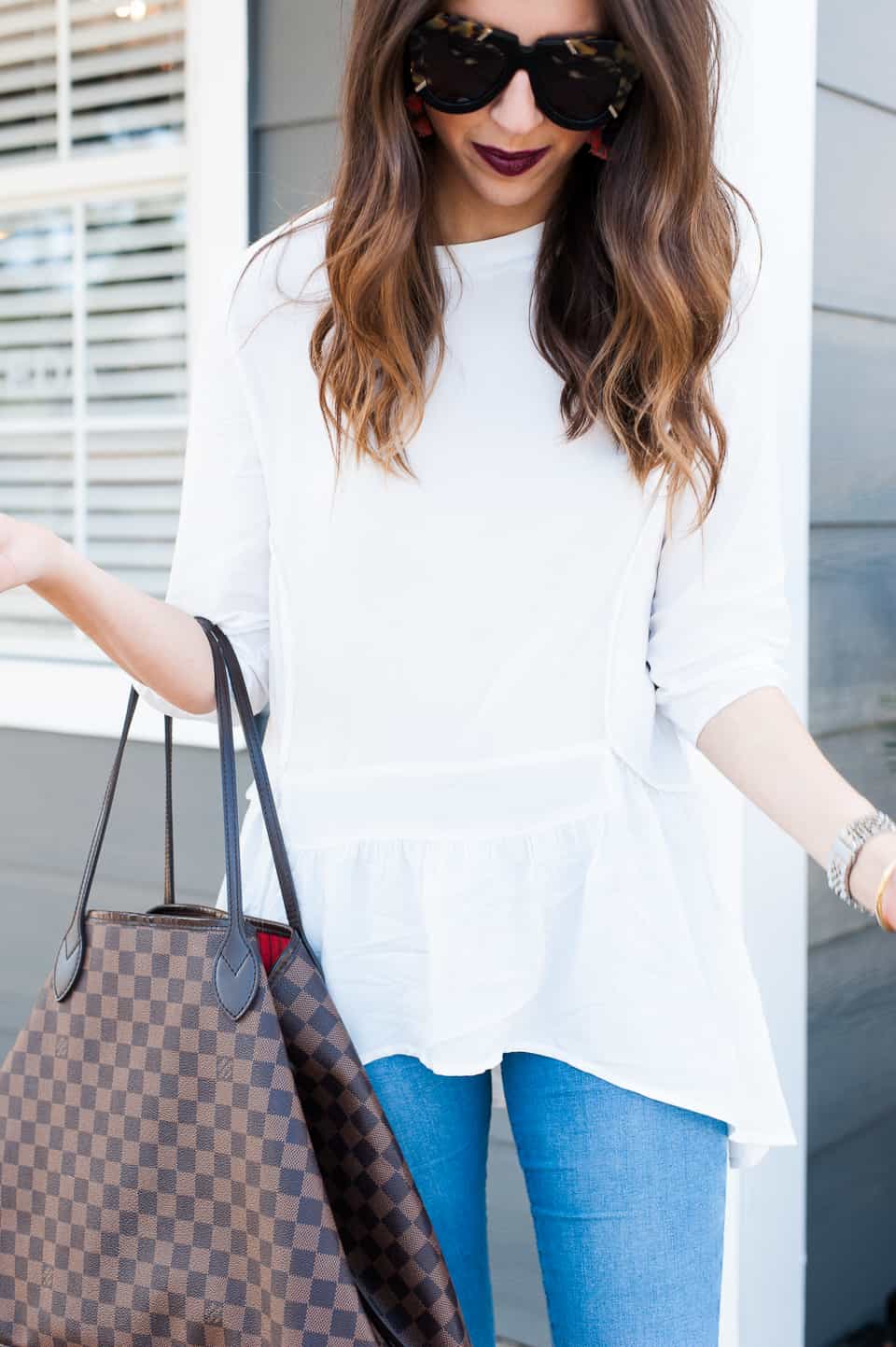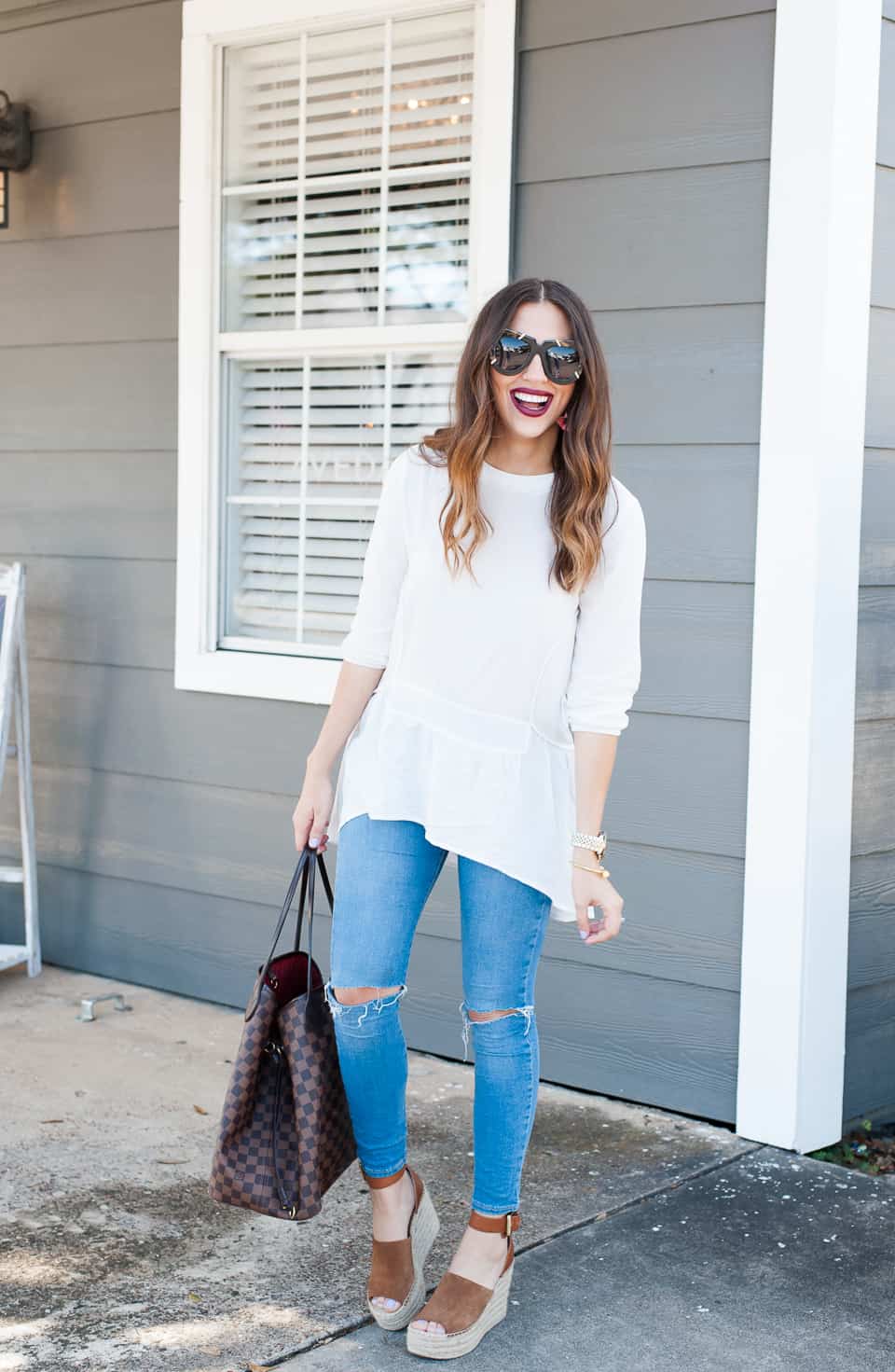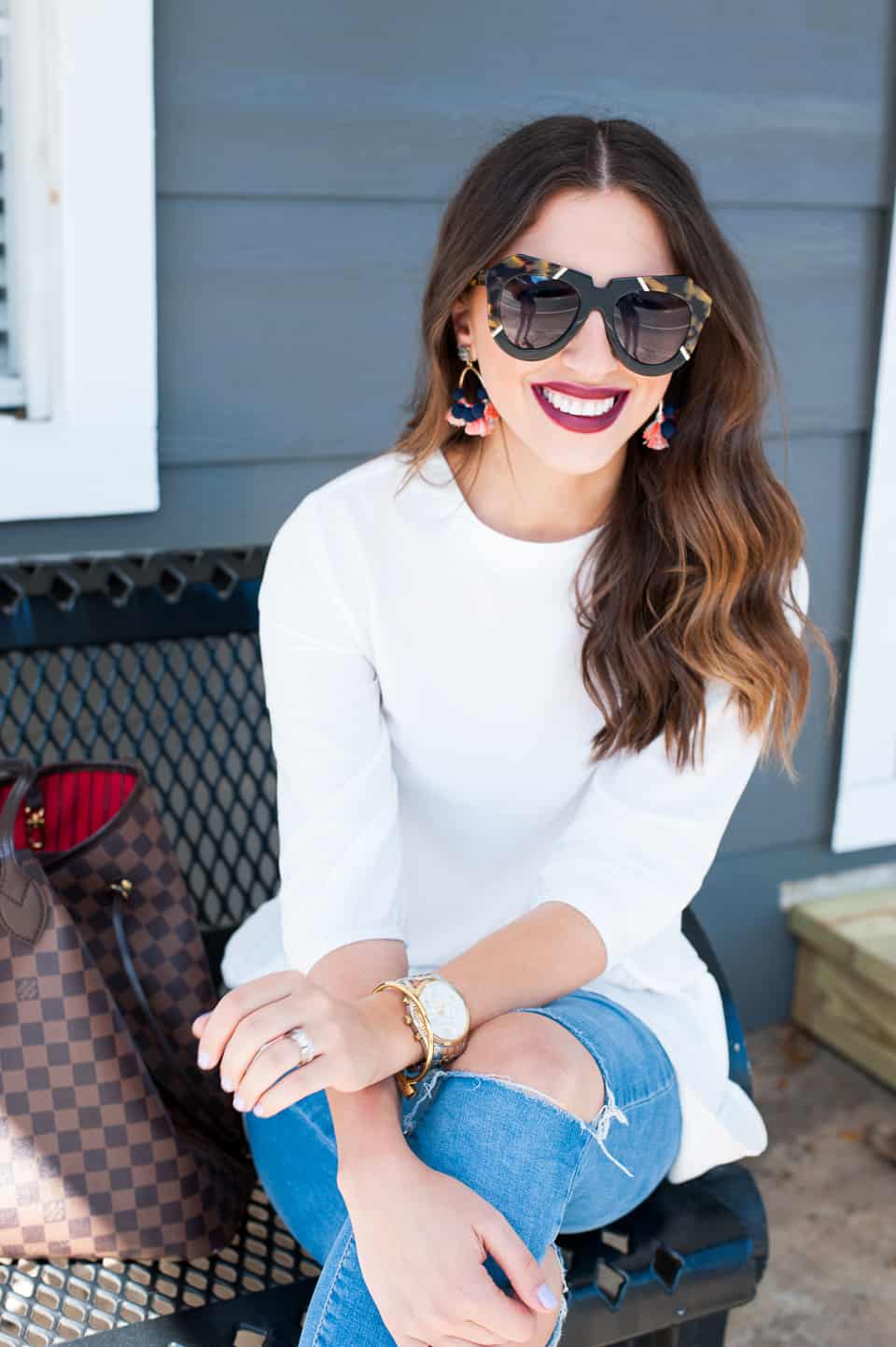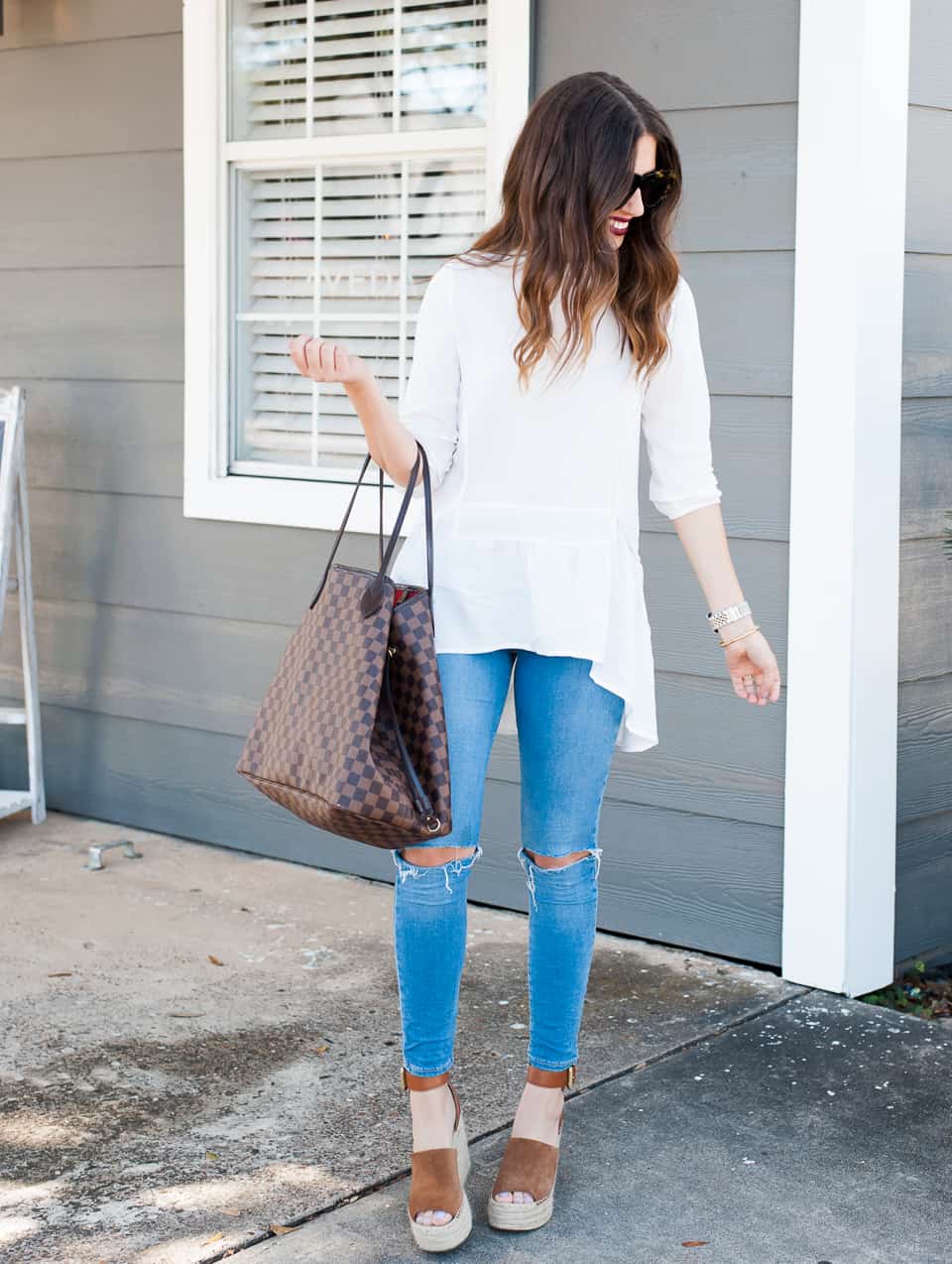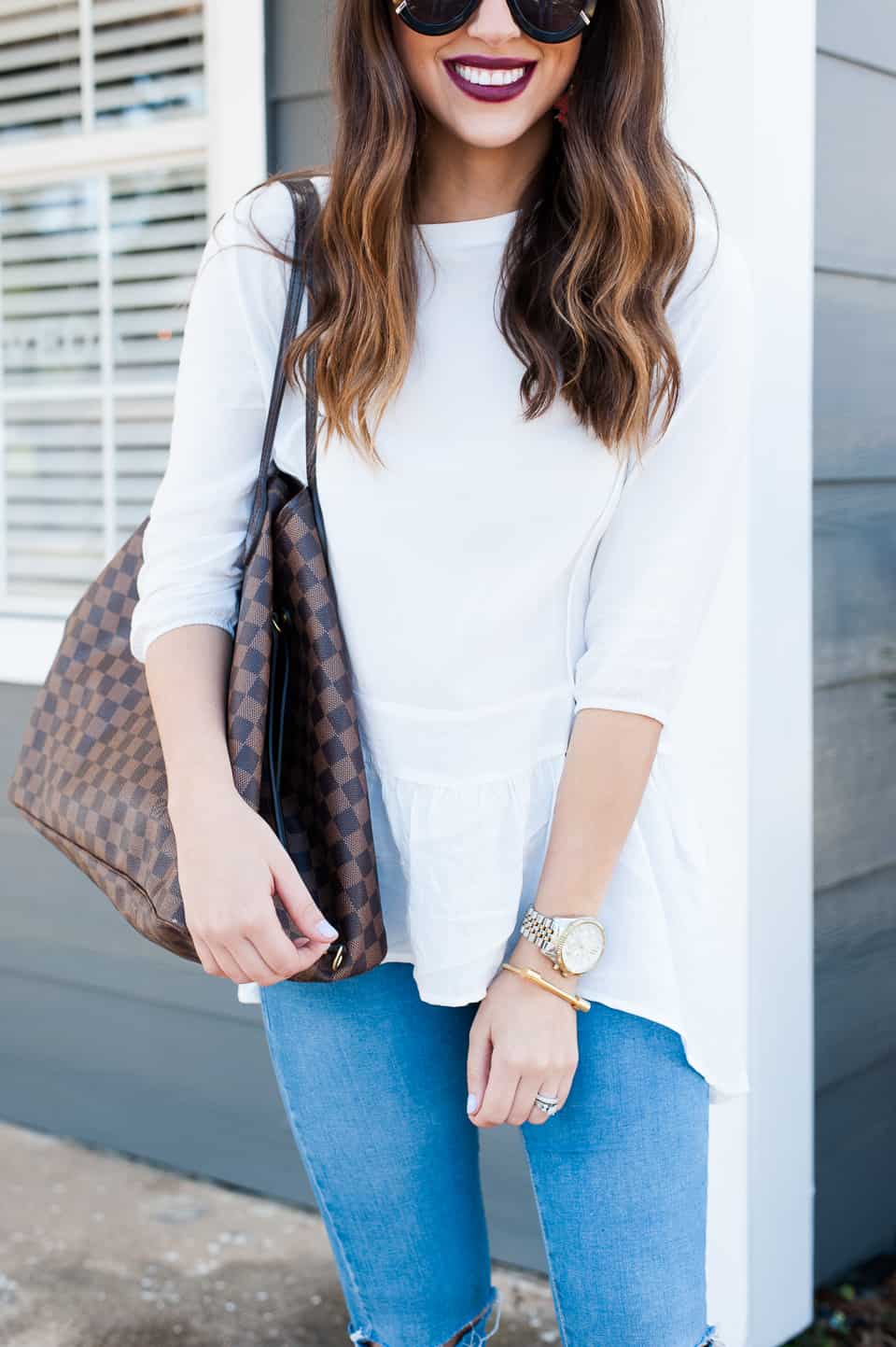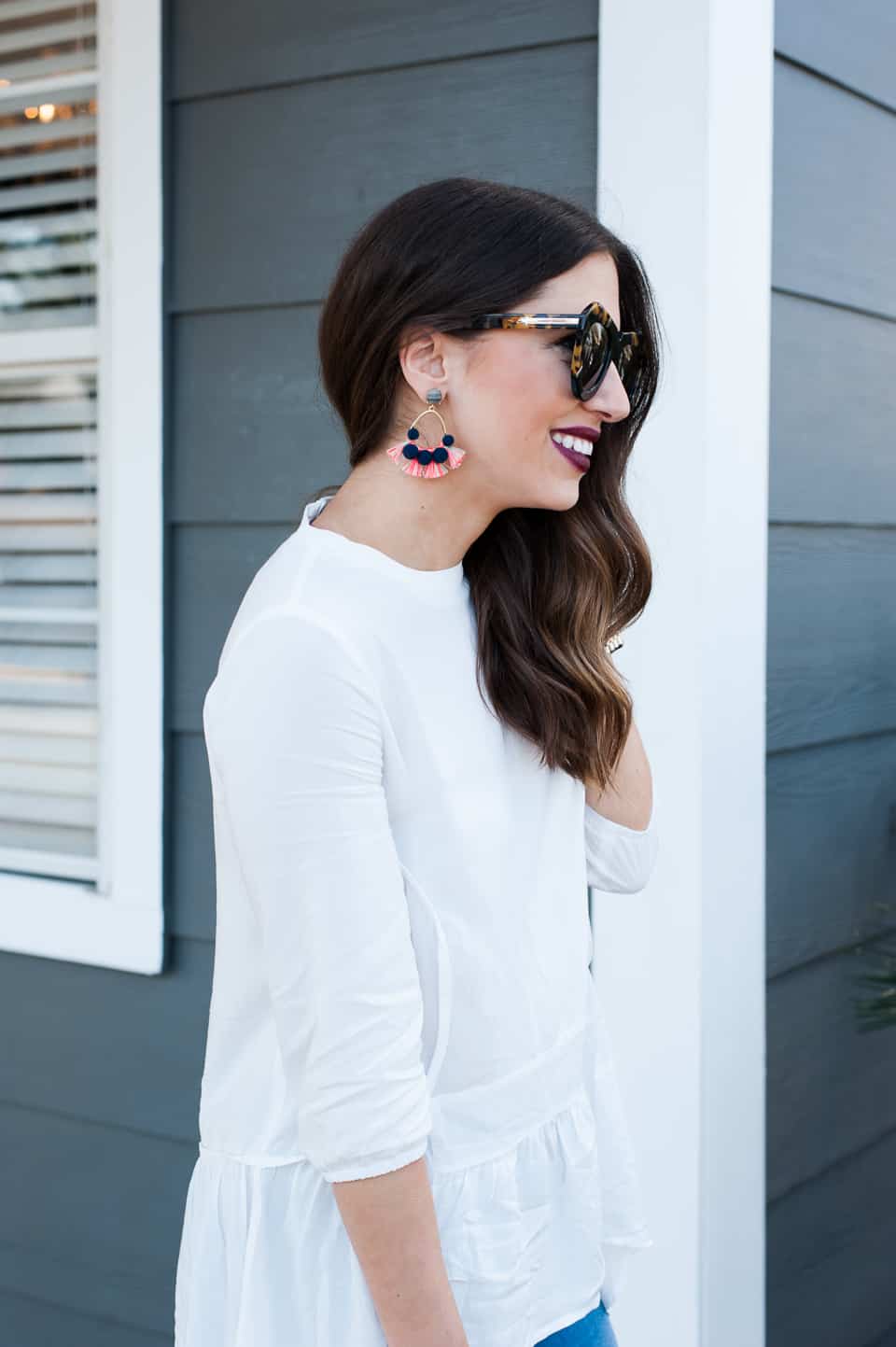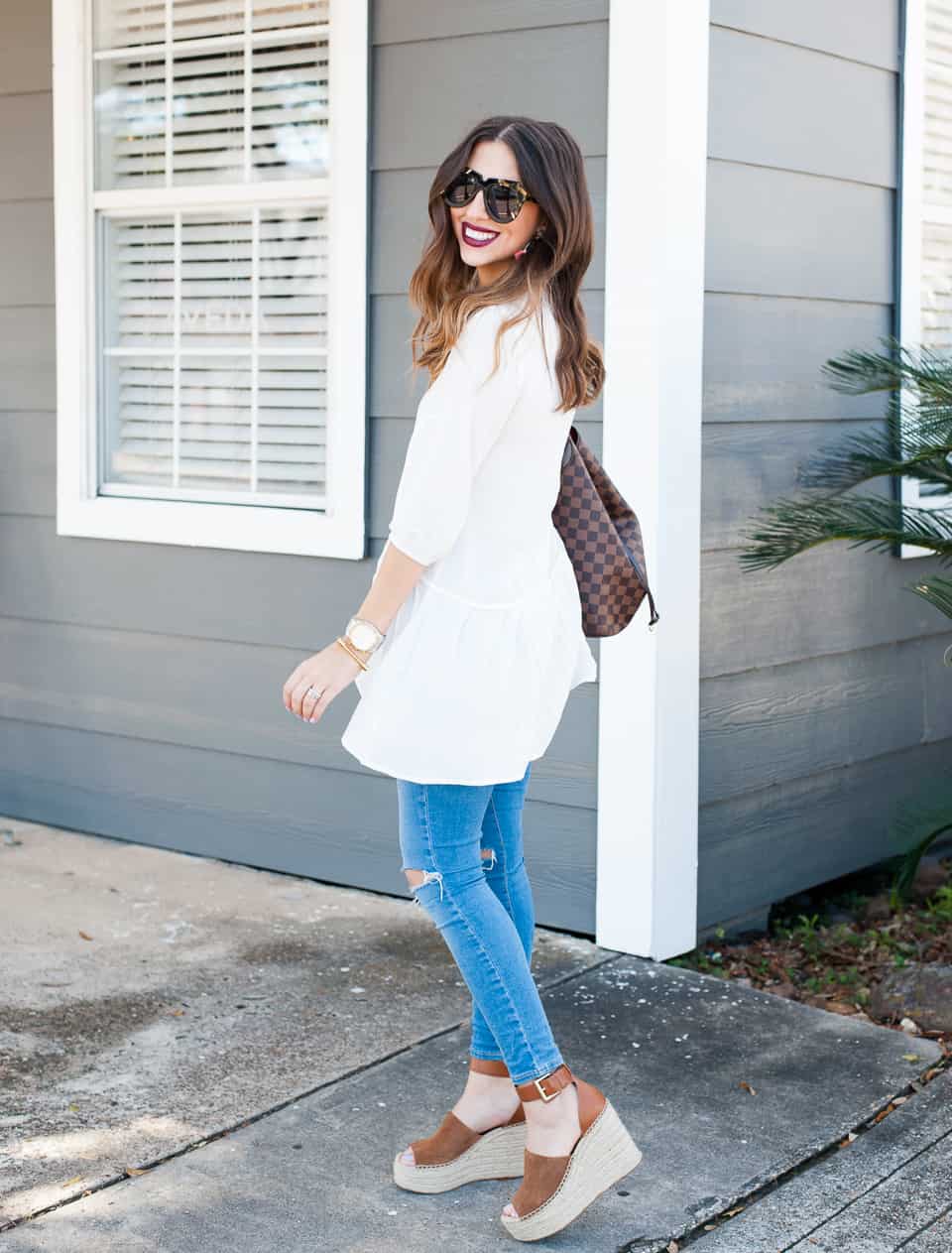 Top: A Dip of Darling  | Denim: Topshop (sale) similar | Earrings: Bauble Bar | Shoes: Marc Fisher – similar (dupes) | Watch: Michael Kors | Bracelet: The Styled Collection  | Sunnies: Ditto (rent one month free with dressupbuttercup)
First, you can never go wrong with a white top! This quarter sleeve top has such a great personality, I knew I had to have it. I was running late to a meeting for creatives yesterday, Tuesday's Together with Rising Tide, and I just threw on this mix and went right out the door. I have been waiting for the perfect chance to share these earrings and a white top, denim, and wedges will give you just that opportunity! In a couple of days, March will be here, aka spring and I am so ecstatic I can hardly wait. These shoes probably will be on repeat since they are so comfortable. They have been shared over and over but until I can find comfier wedges, these will stay! I also am sharing the dupes for half the price, here.
I hope you all are enjoying the beautiful weather, wherever you are! I seriously plan on sitting outside today and working. Mother always tells me that Vitamin D is important and "I need some sun" with sunscreen of course. It's funny because every time she sees me without make up, she says I am lacking Vitamin D and I need to go sit out in the sun. What the lady doesn't know is I am actually just lacking bronzer! Anyway, happy hump day!