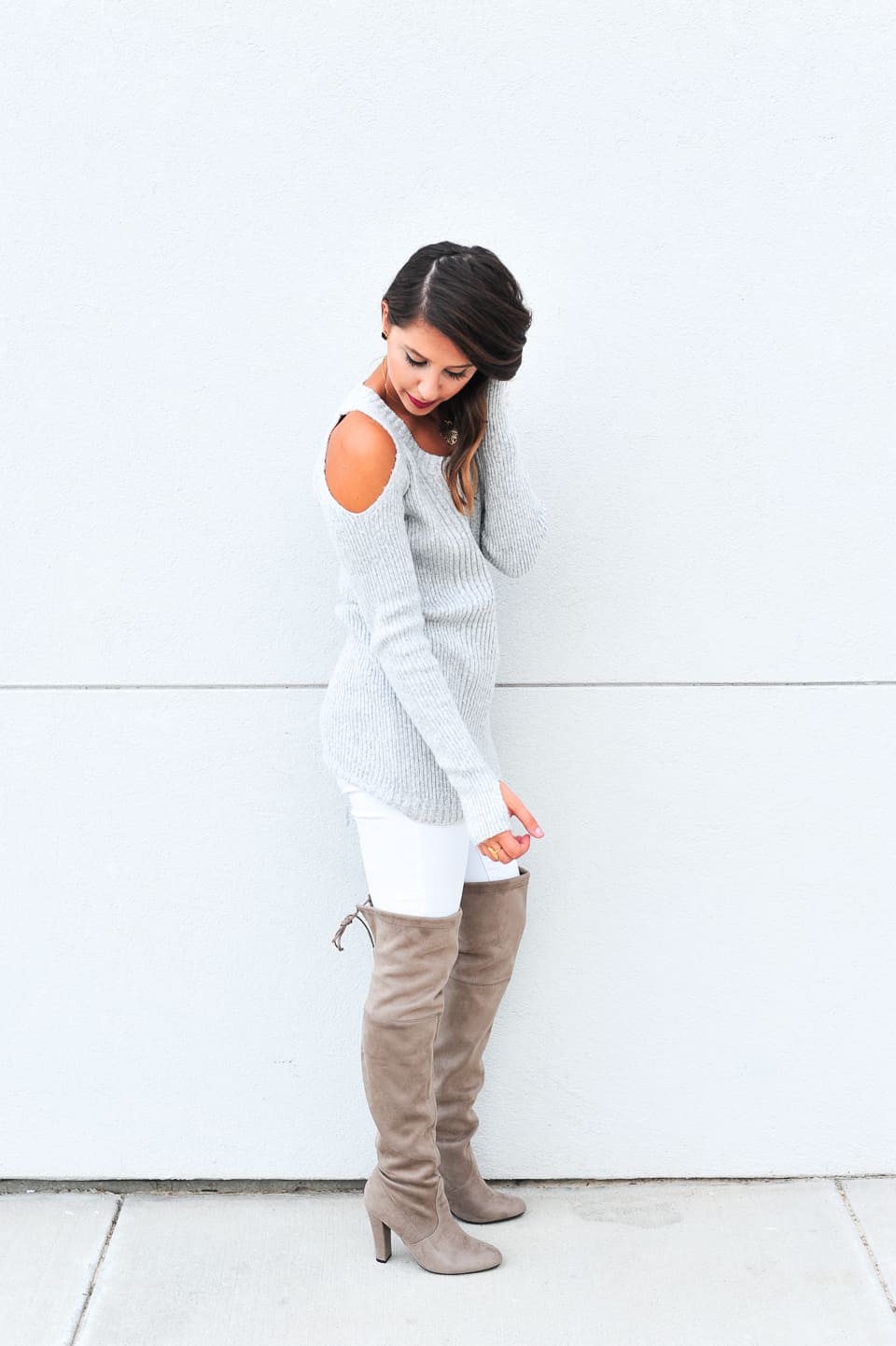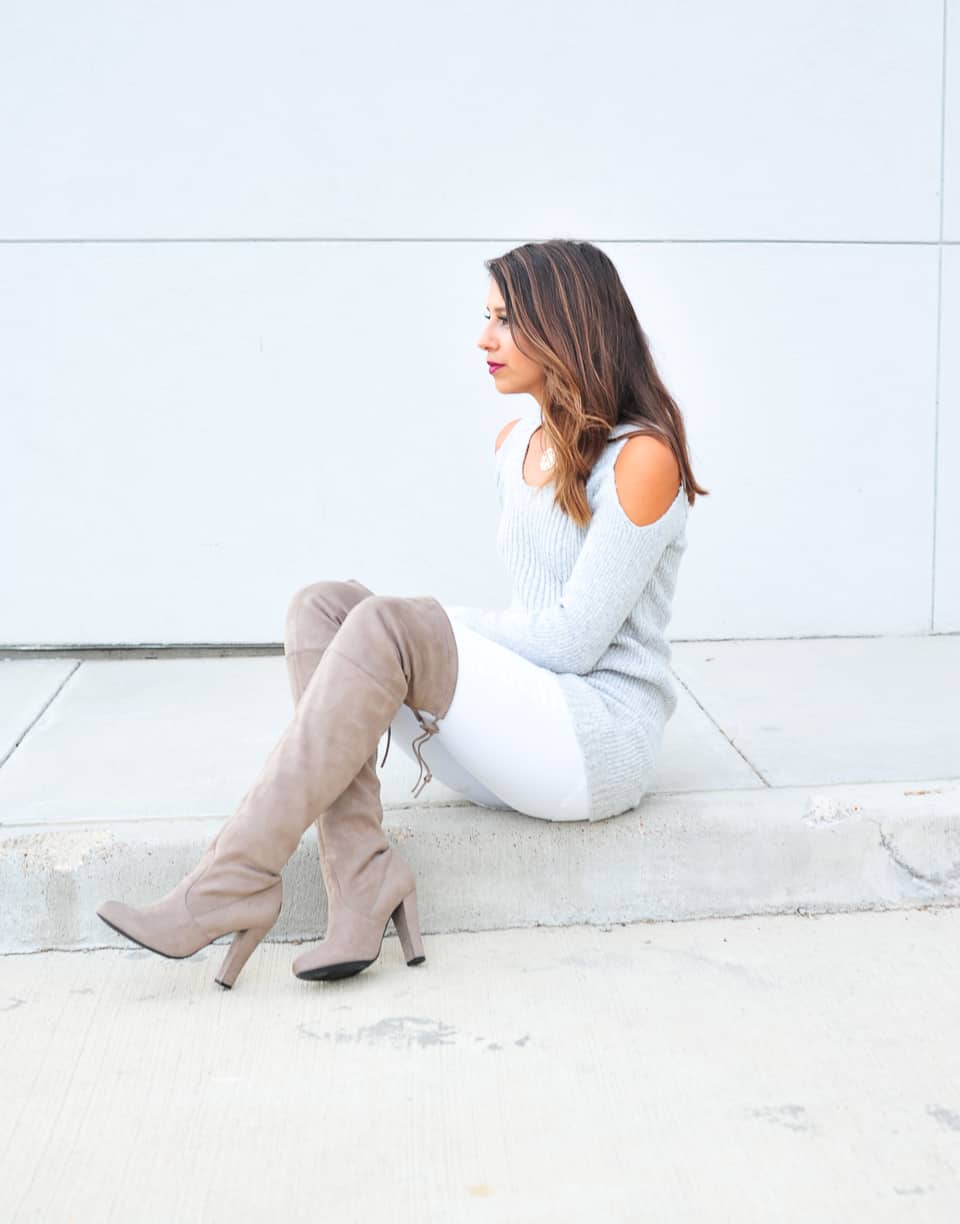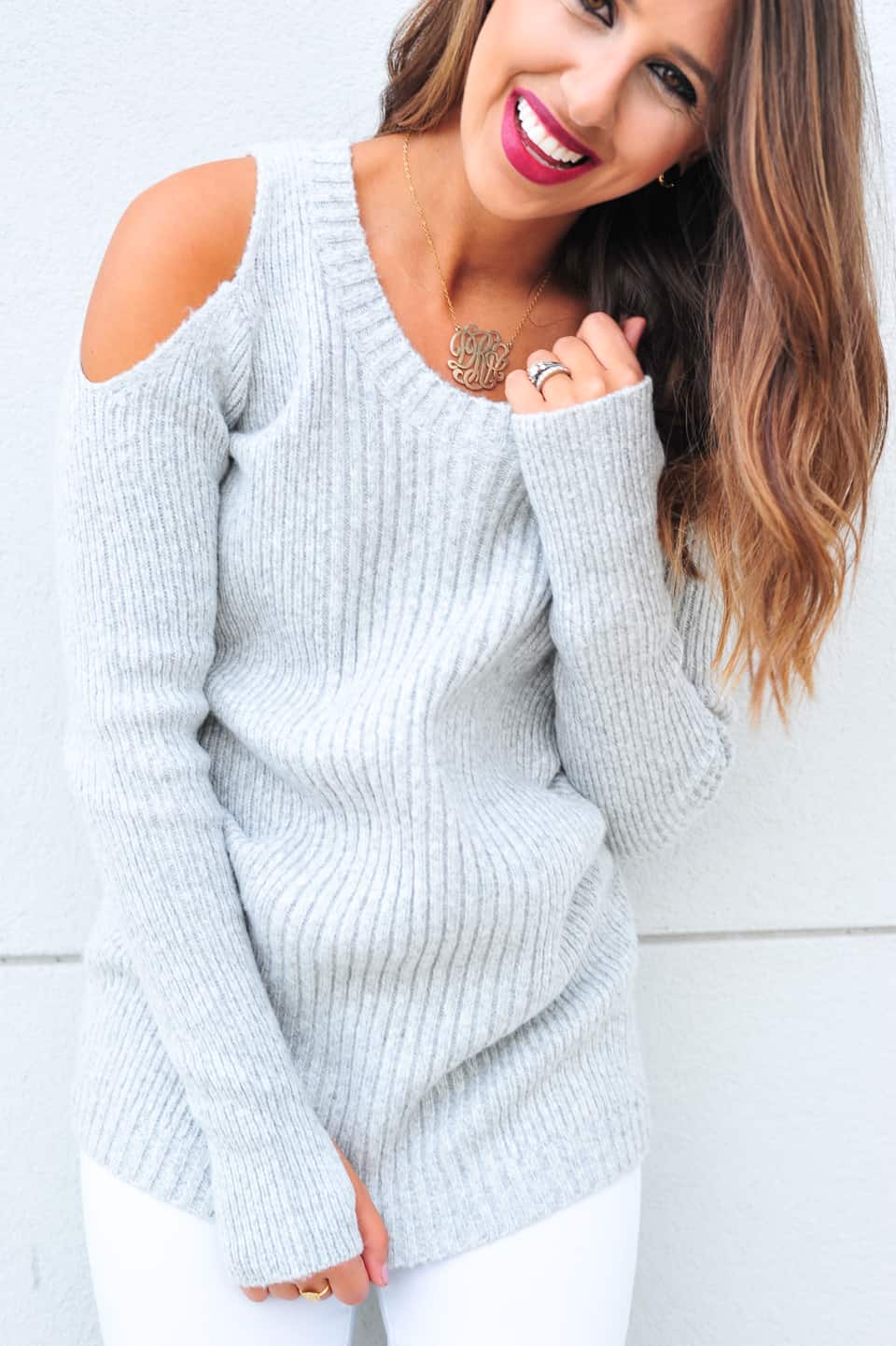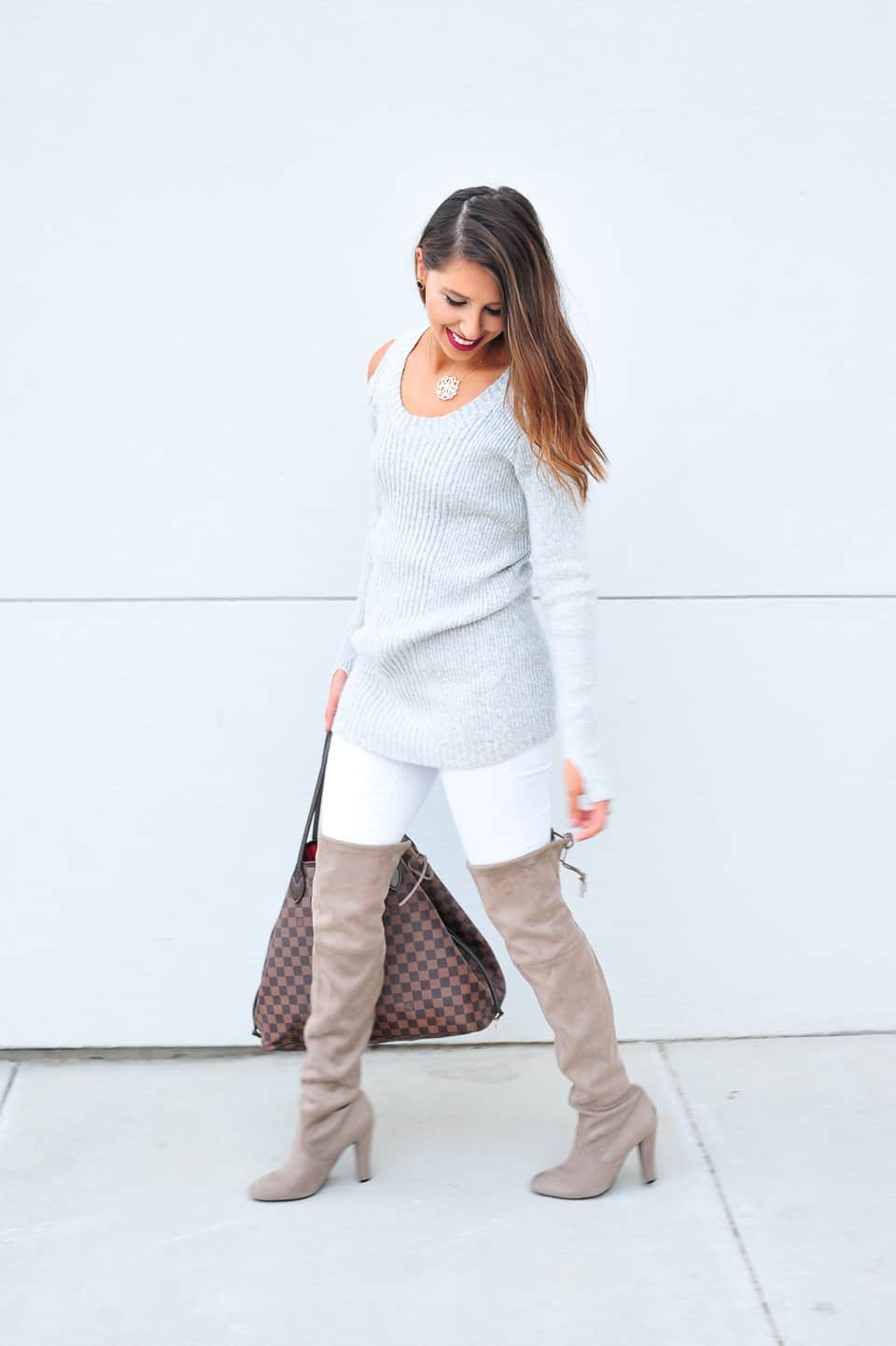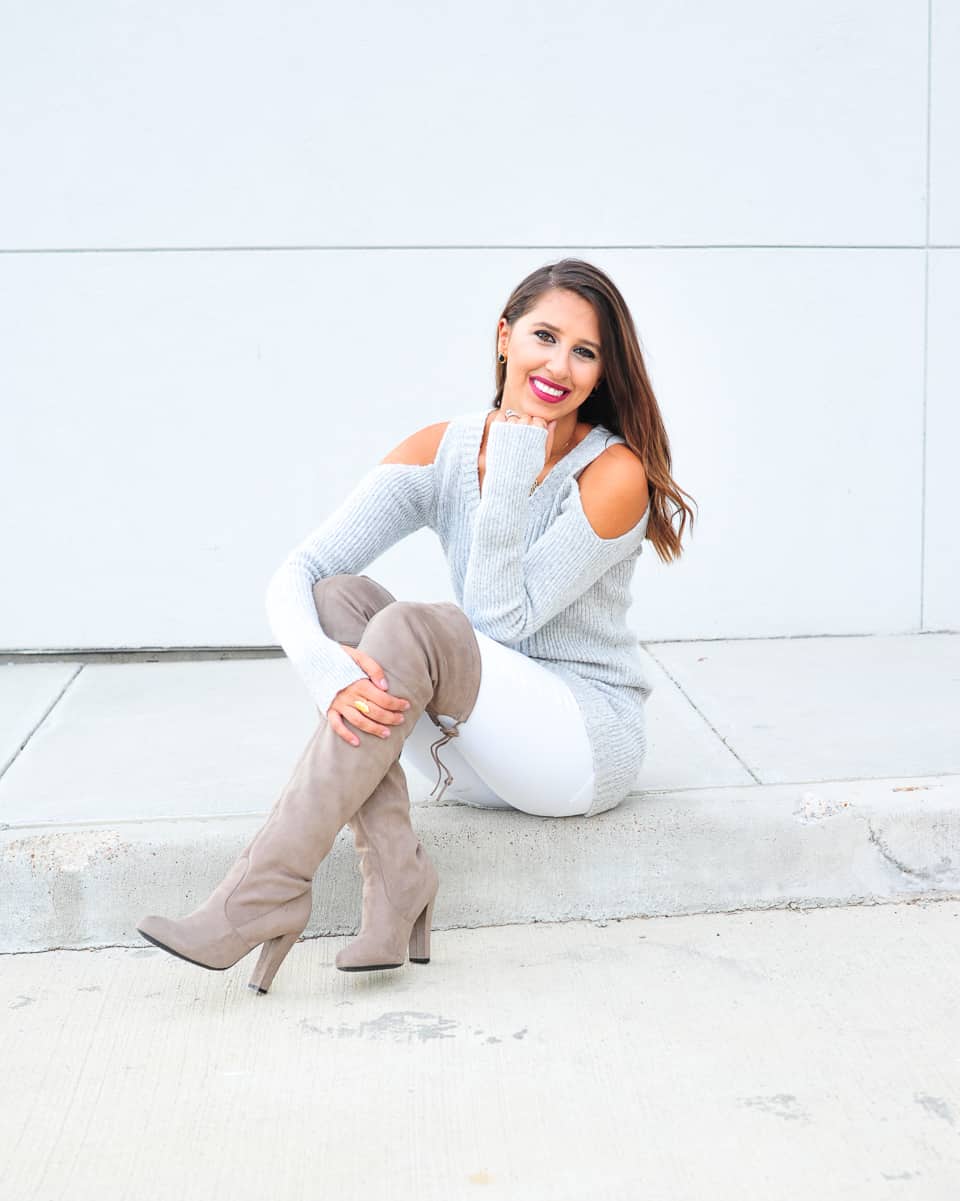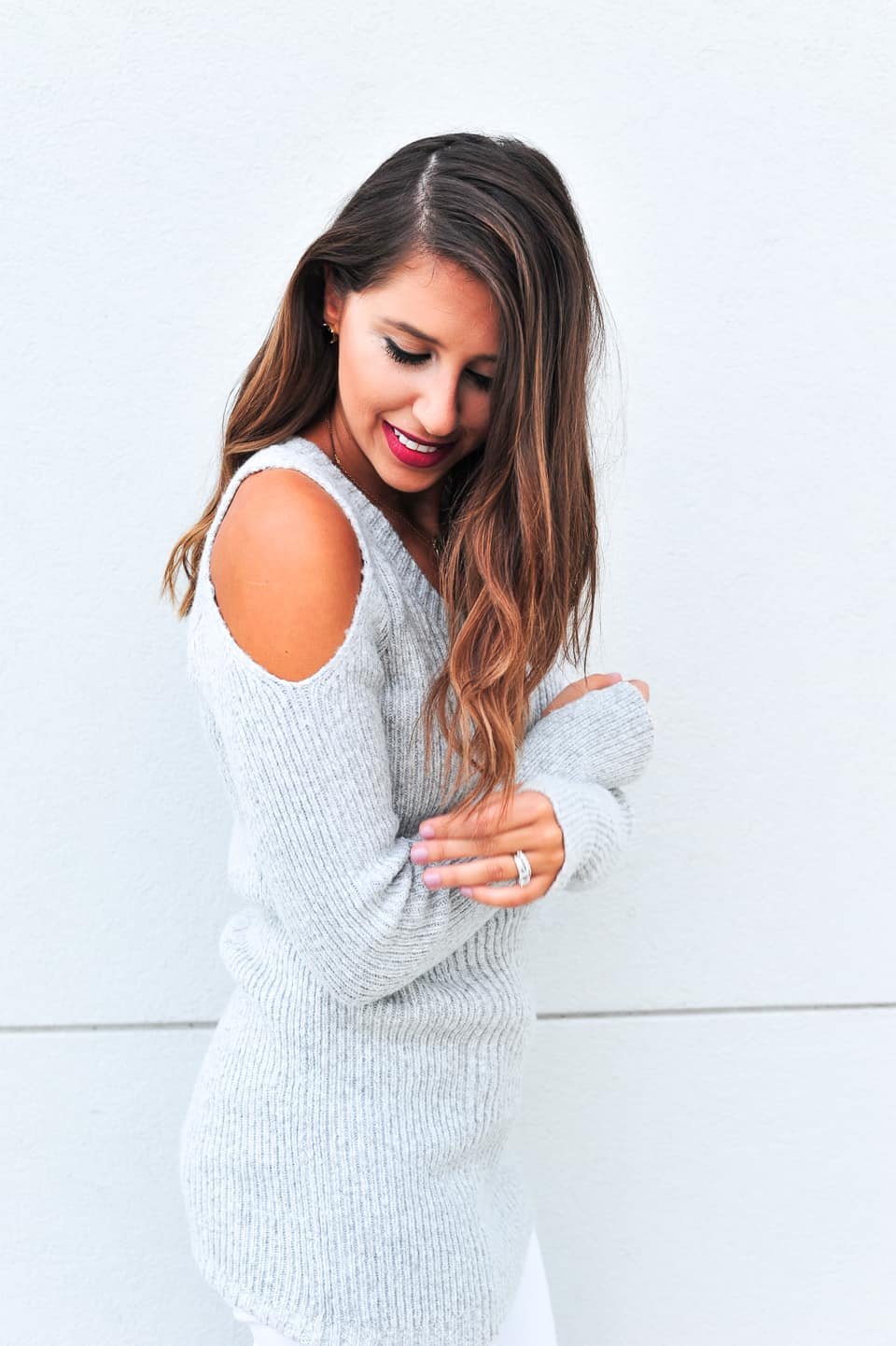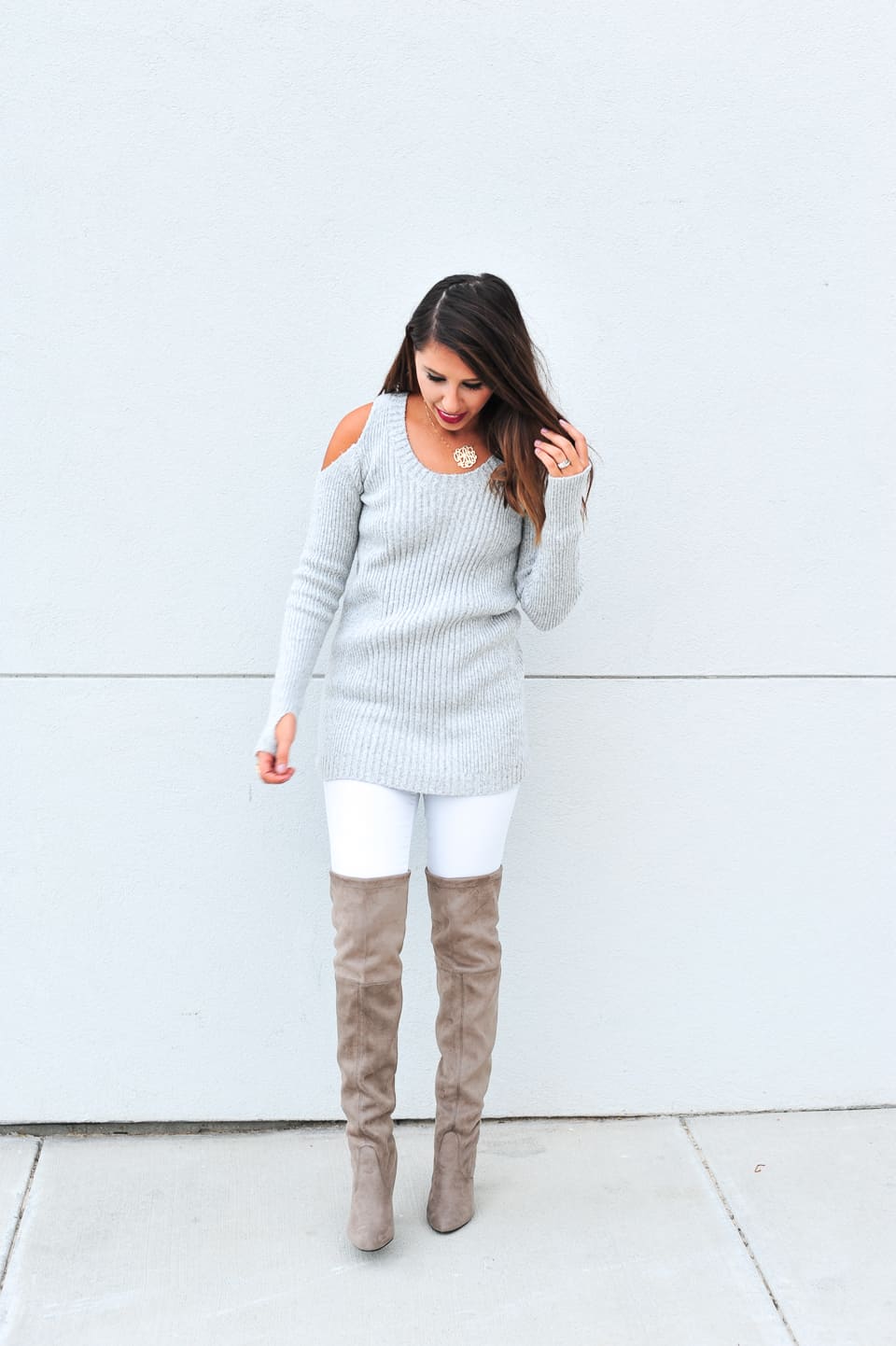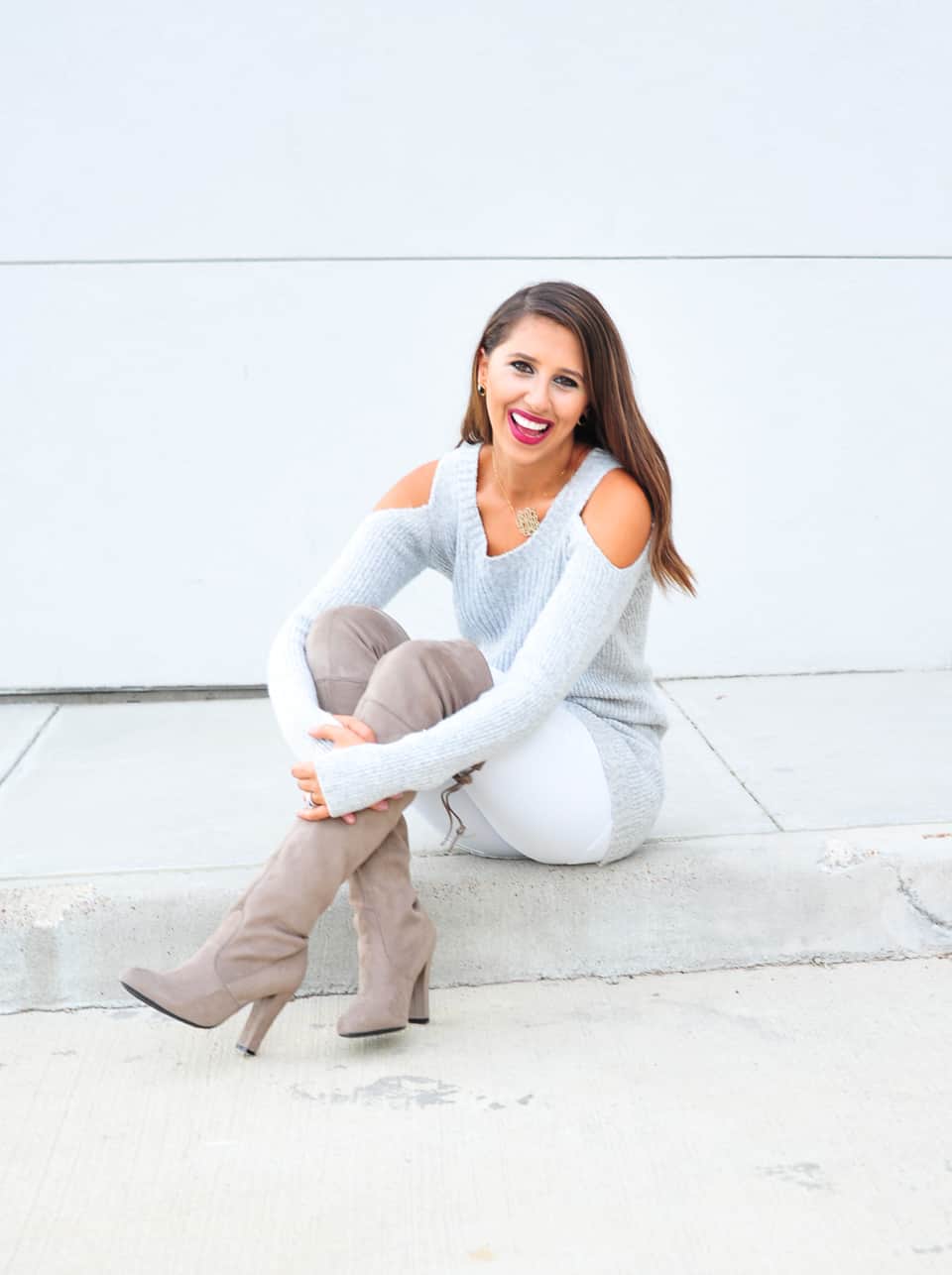 Sweater: J&J Petite Boutique | Jeans:Twiggy |  Shoes: Steve Madden
This Lainey sweater is from J&J Petite Boutique and I am so excited to share them with you today. Especially since us Texans are expecting a cold front any minute now (fingers crossed) and this sweater will be the first to welcome the cooler temperatures. I am obsessed with the cold shoulder cutouts, the soft grey color, and it even has thumb holes (my favorite)! For my petite gals (or I like to call myself short – 5'3) it's sometimes hard to order clothes when it's a gamble if it's going to fit or not. J&J Petite does a great job at providing such cute clothes that is true to size for us petites. I also received the green dress, in yesterdays post, that I styled under a shirt and it was the perfect length.
I paired this top with a soft romantic look with white jeans and over the knee boots – that you will be seeing a lot around here. Thanks for stopping by darlings! Today I am having a couple of friends come over for breakfast and lunch and in between I will be getting work done before we leave out of town tomorrow!