How to wear a shirt over a dress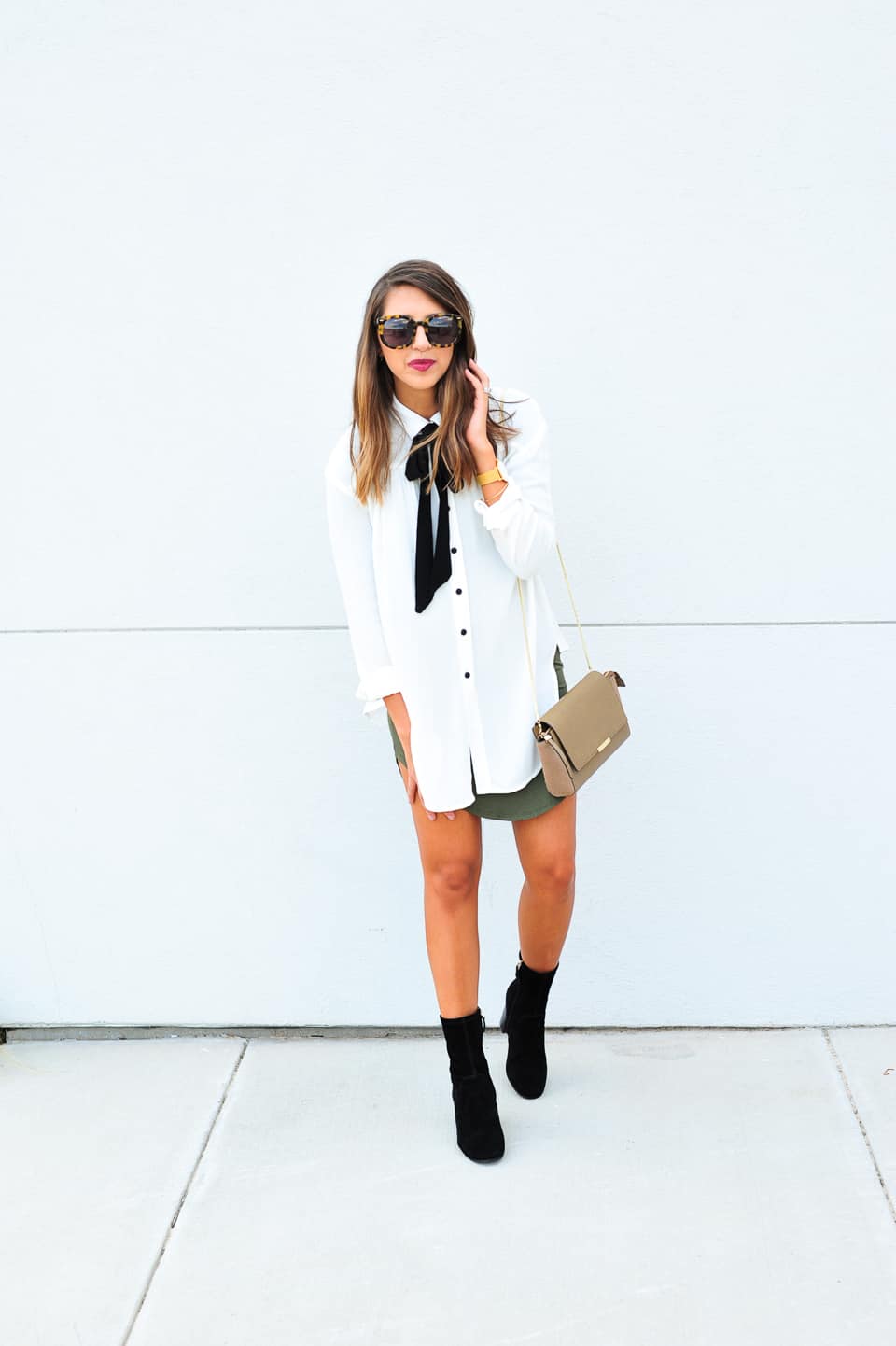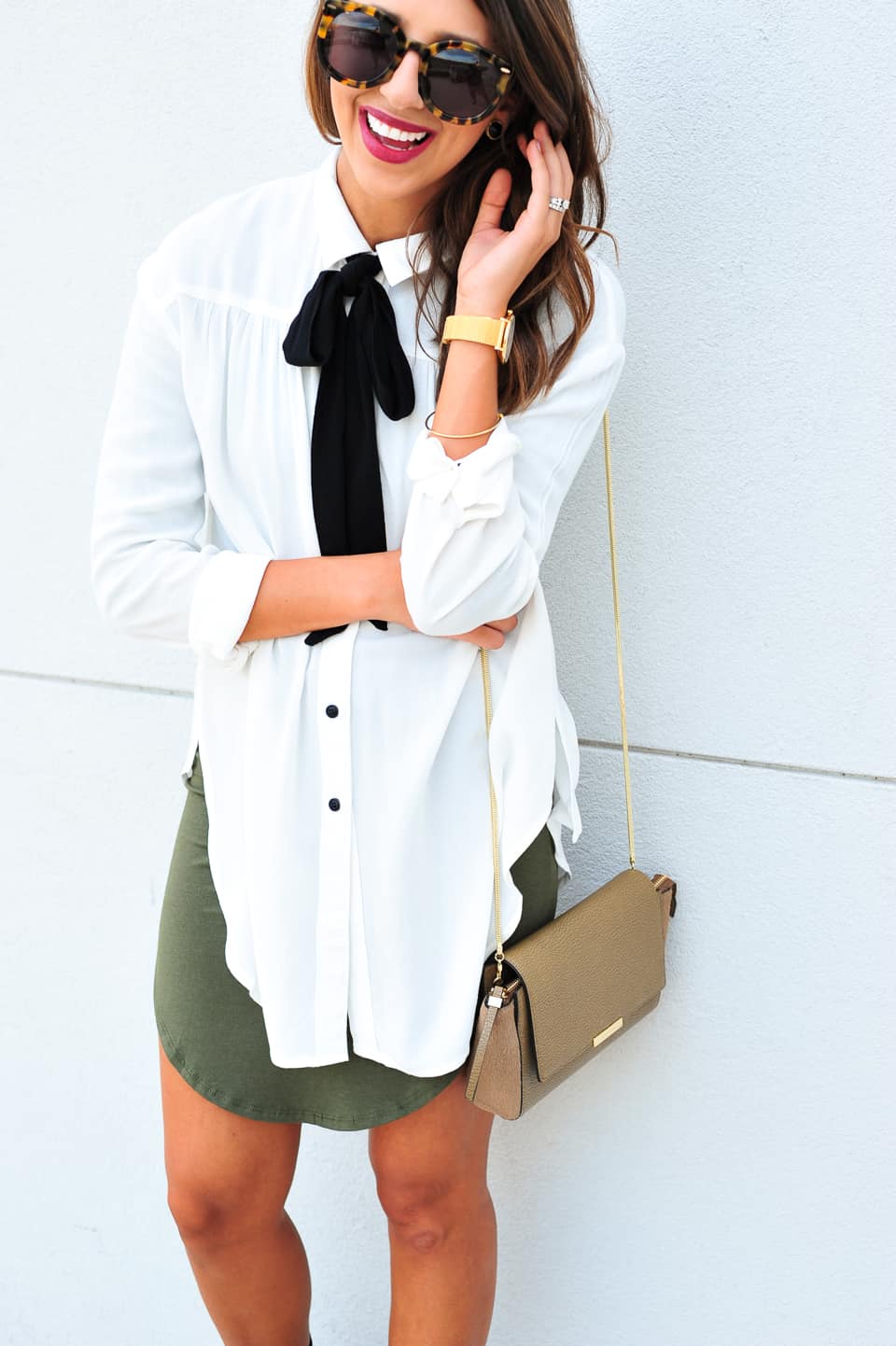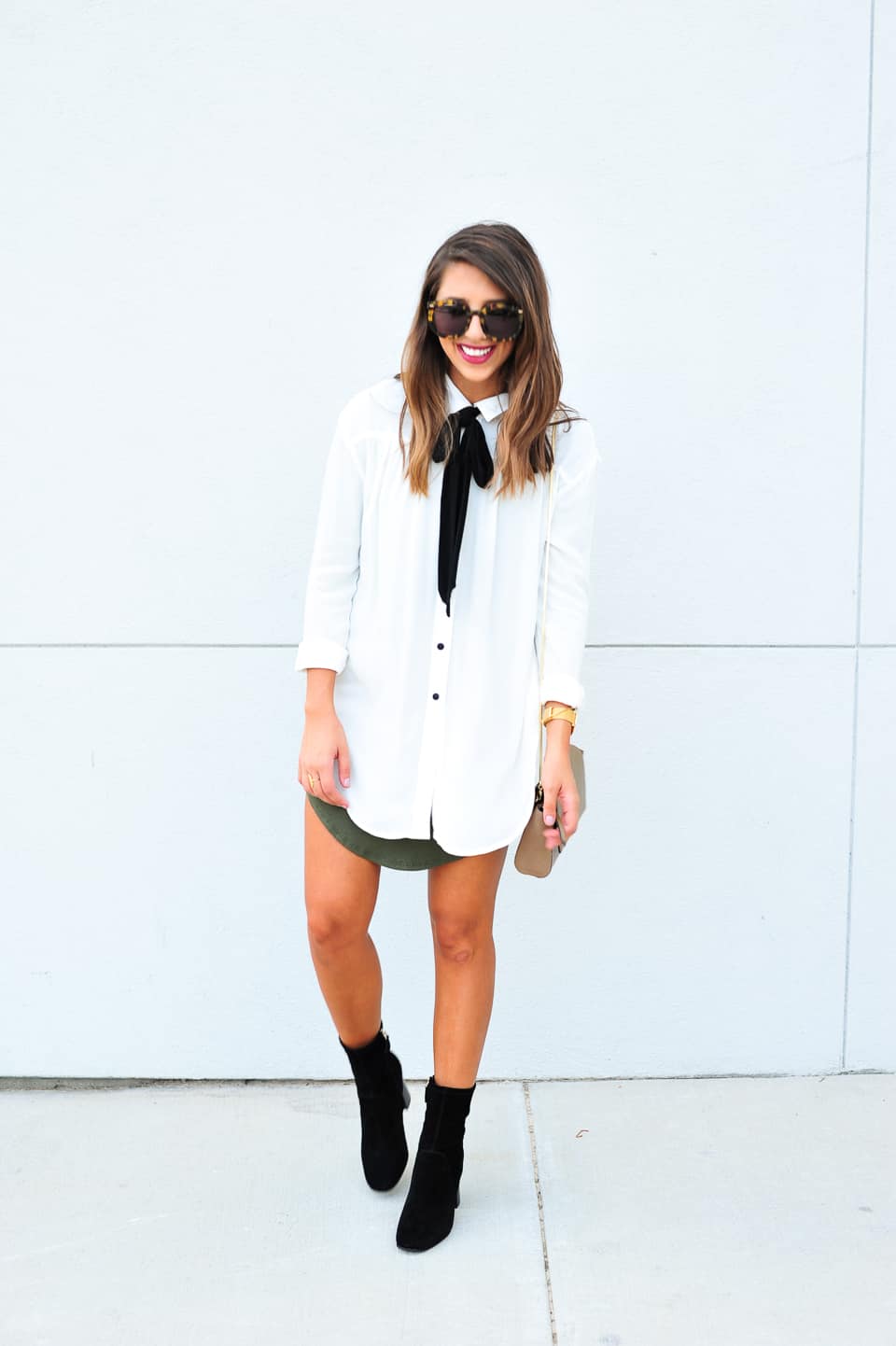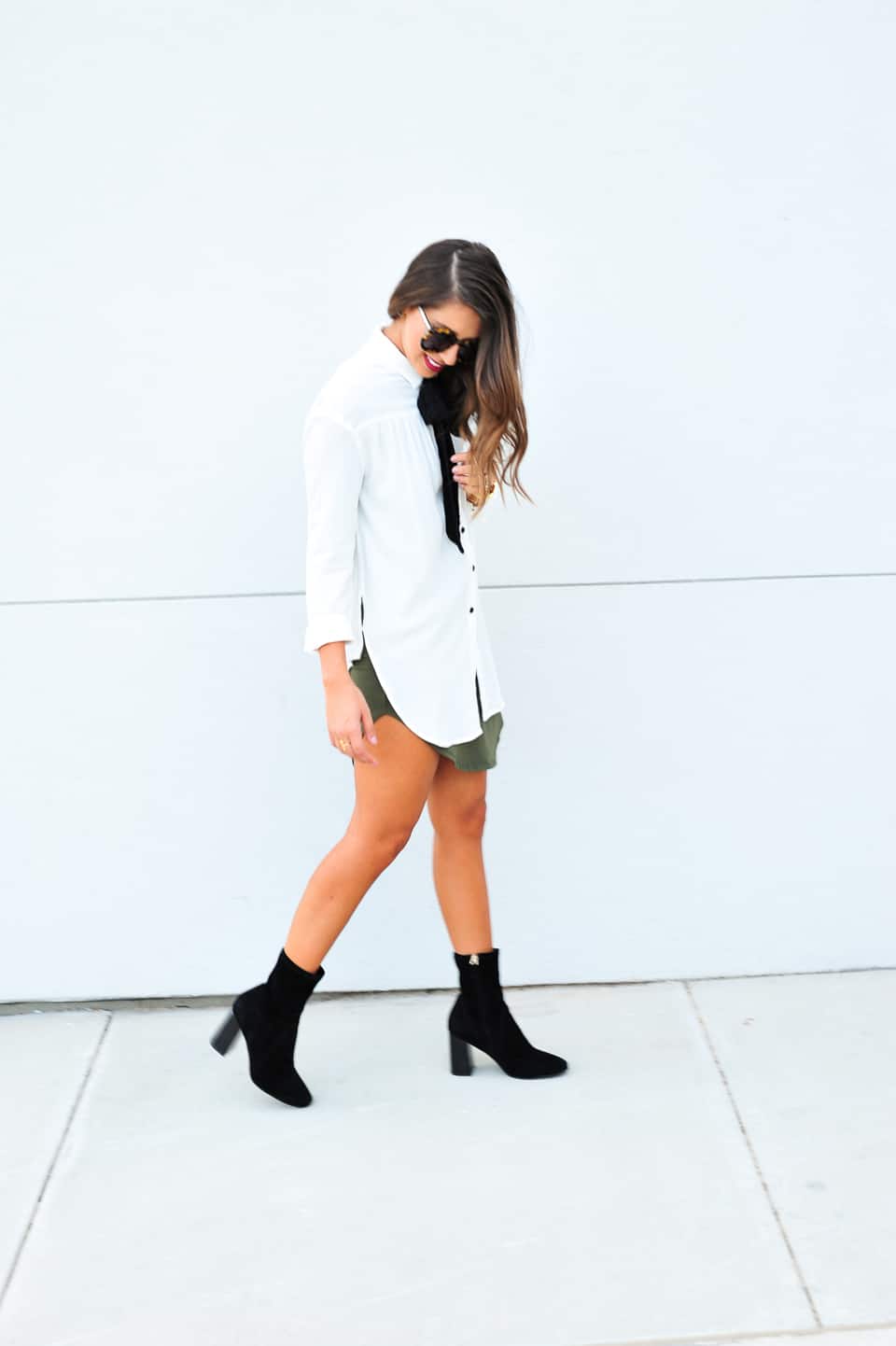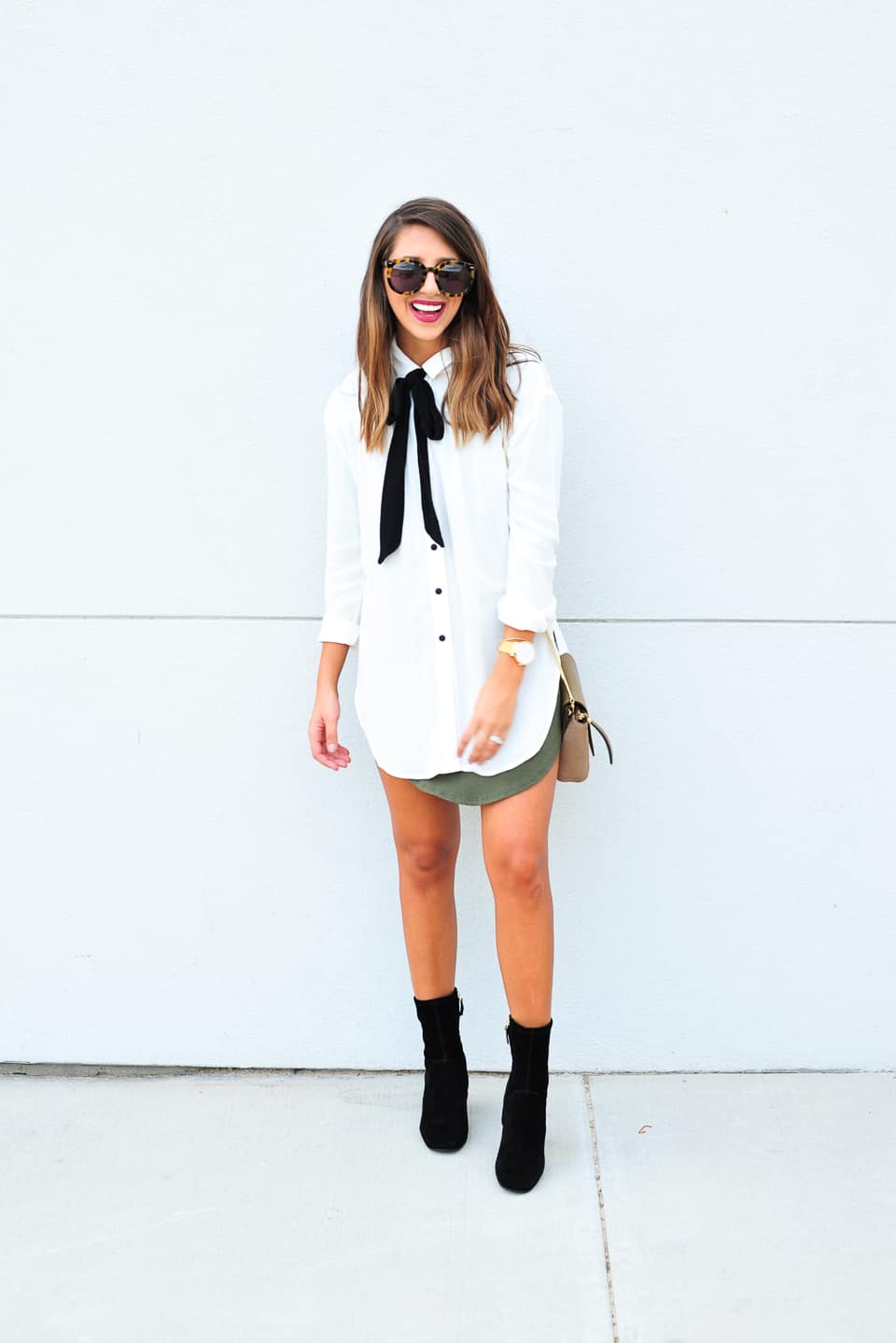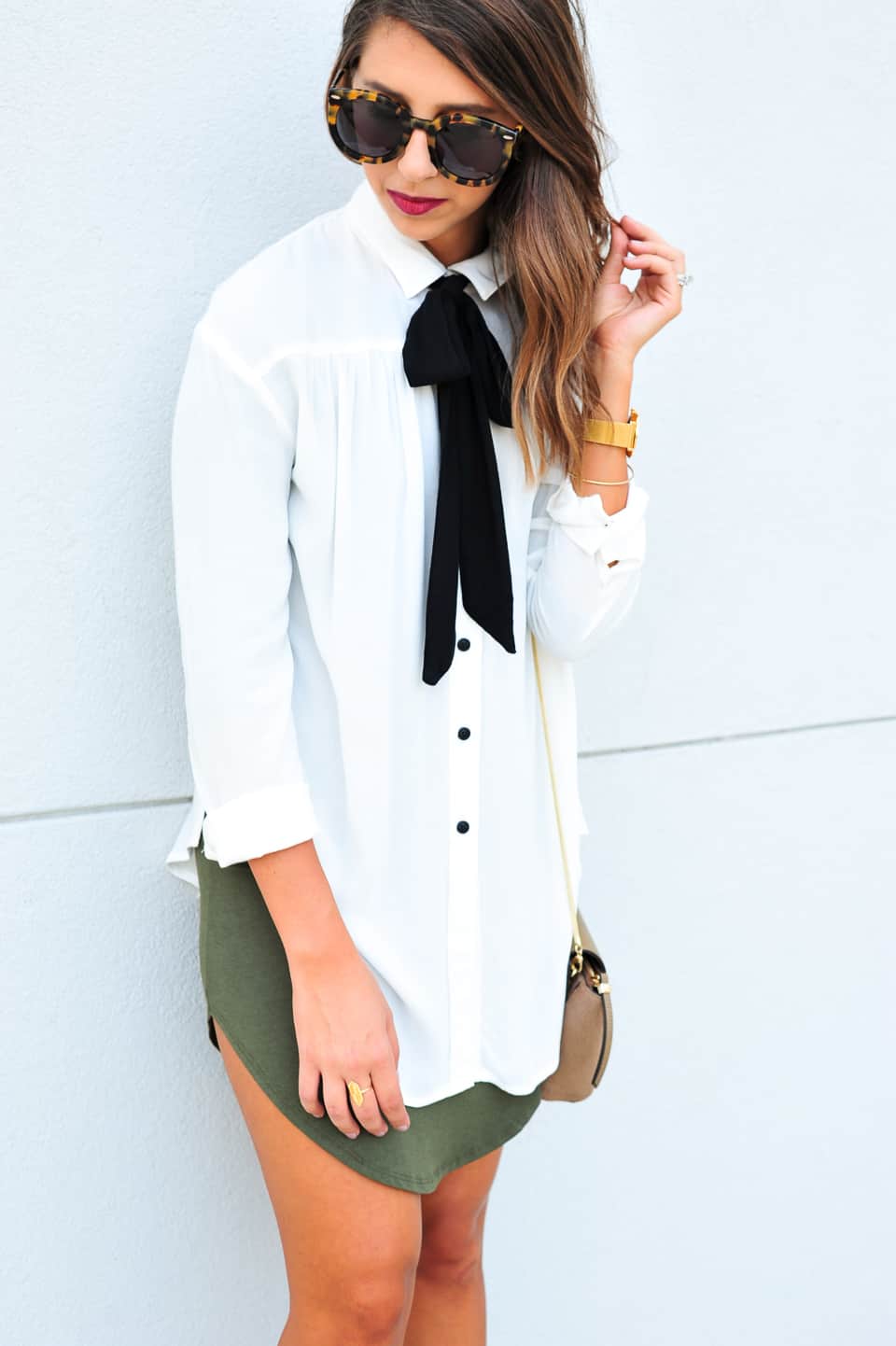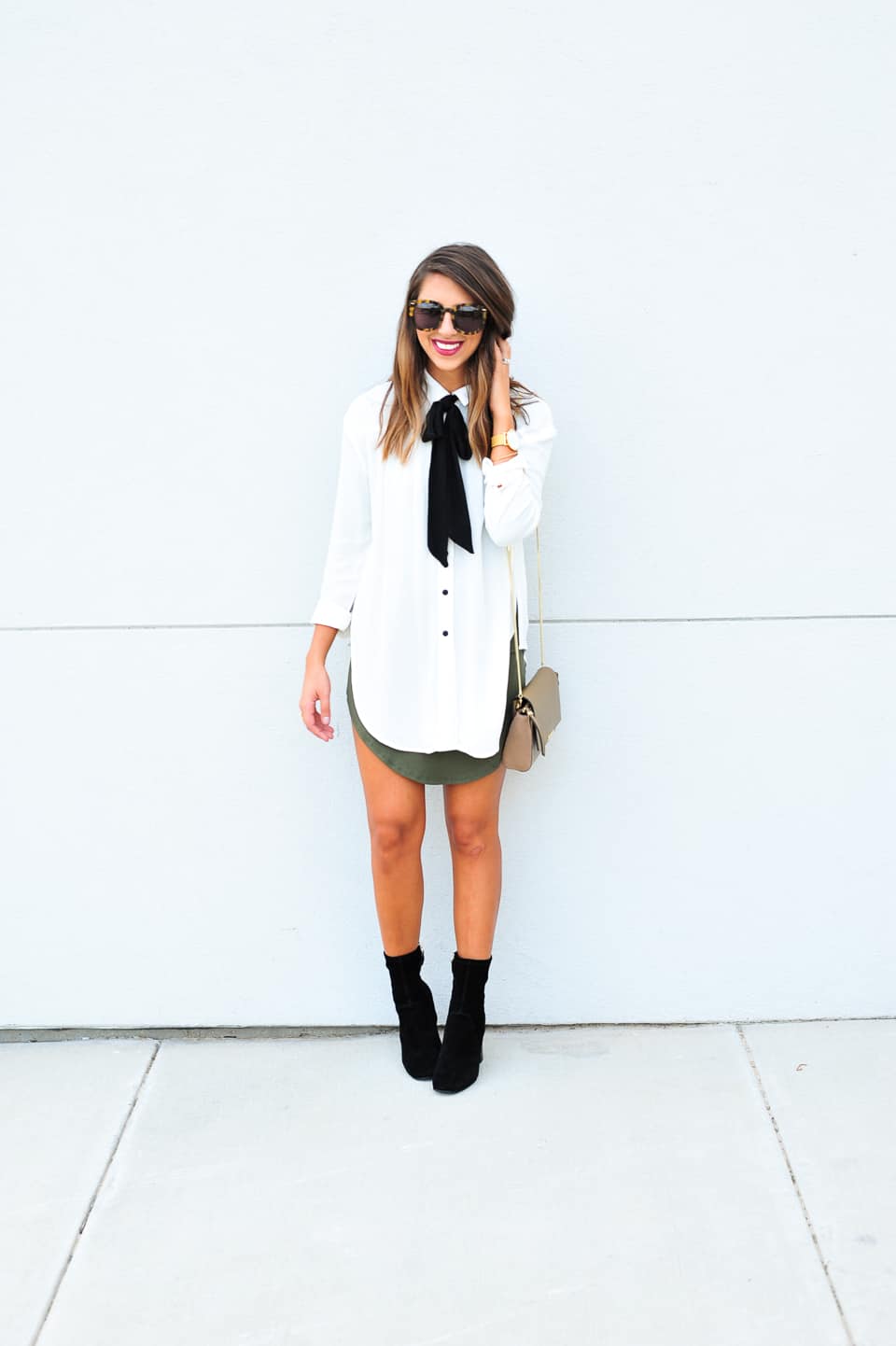 Shirt: Shop Stevie / Similar | Dress: JJ Petite / Similar | Shoes: Elaine Turner | Bag: Henri Bendel |Sunglasses: Karen Walker
First, you need to know that anything with a tie in the front is on trend. I think we all love bows and when I saw this tie button up, I knew it was for me. This Kate Spade addition will be on my Christmas list. Today I wanted to share how to wear a shirt over your dress. My friends always comment on how genius it is but how it never turns out like my outfits do. Well first… there are two ways to wear a shirt with a dress. One being a dress tucked into a skirt and two being a shirt over a dress. I'll explain the rules of a dress over a shirt below!
Your dress needs to be the base, preferably tight. I got this body tight dress from JJ Petite (I'll be talking about them more tomorrow) and I knew instantly I could spin this dress a million ways. Here is a similar option that could do just the trick. This technically is the "skirt" in the look since no one would ever guess it's a dress underneath.
Your shirt needs to be flowy and long. If you come across big flowy shirts that need to be tucked in, an alternative is throwing them over a dress. Skin tight tee shirts won't work with this look but flowy, covering the booty, tops will.
The top of the dress and the top of the shirt need to match. What I mean by match is, you can't have a long sleeve dress but a short sleeve top. You obviously are going to see the dress sleeves under the top and it'll look funny. They need to match and the dress needs to always be hidden at the top.
I also used this same method in a blog post here. If you have any questions on this, I am your gir – so feel free to email me with combos or questions :) With this look I completed the school girl feel with my absolute favorite booties. I received tons of compliments on the last night of Fashion x Houston wearing this outfit.
Happy hump day darlings.